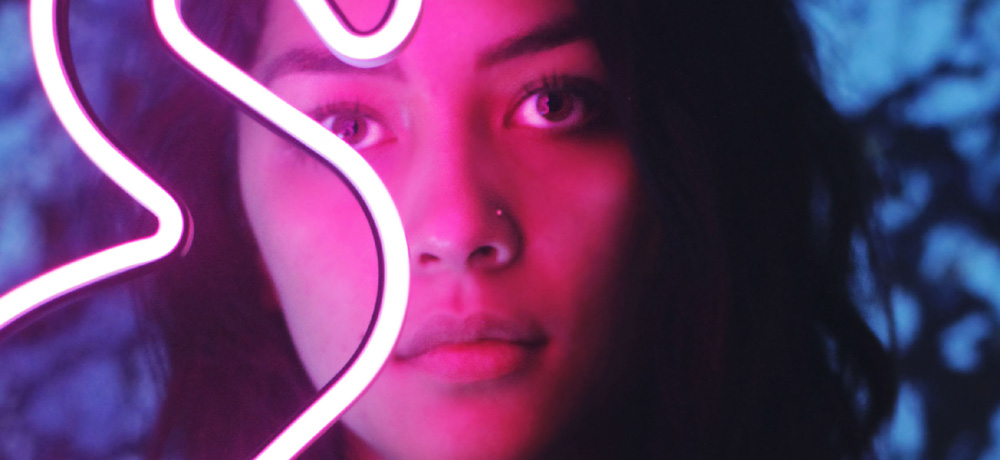 Watch the Short Film THE LONELY HOST: "'The Lonely Host', starring Lulu Antariksa ('Legacies'), Emily C. Chang ('Babysplitters') and Katie Featherston ('Paranormal Activity') made its international online debut this week on Gunpowder & Sky's hit Horror YouTube Channel ALTER. The short was written and directed by Lisa J Dooley and produced by Supersight Media, Inc.
Nightmarish Conjurings praised 'The Lonely Host', saying "From compelling characters to a clever plot, 'The Lonely Host' is the total package" (Adrienne Clark), and Morbidly Beautiful raved "Lisa J Dooley's horror short 'The Lonely Host' is a sharp and gripping ride that'll have you hooked until the very last frame." (Claire L. Smith). 'The Lonely Host' also won 'Best Horror Comedy Short Film' at the 2020 Seattle Film Festival, and 'Best Actress in a Horror Comedy Short Film' (Emily C. Chang) at the 2020 Fright Night Horror International Film Festival.
Dooley, who recently graduated from USC's MFA Film/TV program, has been featured in multiple Etheria Film Night World Tours, and screened at film festivals across the country and abroad. Her feature screenplay 'The Derby', an adaptation of her critically acclaimed short 'PERSEPHONE', was recently named a quarter-finalist in the 2020 Shriekfest Screenplay competition."
---------
Watch the Trailer for NECROPATH: "Award-winning horror film Necropath, created with the thought of what happens to the movie monsters who wander freely during extreme pandemics, comes to digital February 9 from Gravitas Ventures and Kamikaze Dogfight.
Encompassing many elements relating to issues happening in today's world, the Grindhouse-style piece tells of a mysterious virus, plague, and pharmaceutical drug conspiracy that  erupts over a city causing a pandemic. In the midst of the chaos, a mentally deranged maniac seeks to fulfill continuous addiction and vengeful murder, despite the imminent demise of society happening around him. The story leads to a family being destroyed leaving an abandoned little girl to save her baby sister.
Moe Isaac, Nathan Faudree, Cassandra Hayes, Lillian Colvin, Natalie Colvin and Shain Hence star in a Joshua Reale film."
---------
SACRIFICE: "Written and Directed by Andy Collier and Tor Mian, SACRIFICE is a Lovecraftian horror starring Barbara Crampton, Dag Sorlie, Erik Iundin, Jack Kristiansen, Johanna Adde Dahl, Ludovic Hughes, Lukas Loughran, and Sophie Stevens. Inspired by the Paul Kane short story 'Men of The Cloth', SACRIFICE follows an American couple visiting a remote Norwegian Island who are drawn into a sinister cult that worship a sea dwelling deity."
In Select Theaters on February 5 and On Demand on February 9 + Blu-ray on February 23
---------
THE POSSESSED: "THE POSSESSED, is an intense horror thriller which follows Jacob Chandler who is just an ordinary man with an extraordinary gift. It's a terrifying story of accidental exorcist Jacob and his nephew Liam who have forged a career clearing demons from the bodies of their clients. Of late, something has changed and demonic possessions are increasing, and in order to keep those he loves safe from the wrath of unspeakable evil, Jacob must fight for them to survive.
When meeting Liam's new girlfriend, Atalie Carlisle, he recognises something in her dark, broken gaze - she too can see the damned. Jacob never expected to meet anyone else like himself, nor did he anticipate needing her help. When summoned to a hauntingly beautiful homestead with a tragic past, Jacob must call upon all his experience and Atalie's untrained powers, to uncover the layers of demonic deception at play. Death is here, and it will do anything to be free."
"THE POSSESSED is written and directed by Chris Sun (Boar, Charlie's Farm, Daddy's Little Girl and Come and Get Me) and produced by Glenn Rushton, Lee Rushton, Mark Gardener, Kris Maric, Christine Hulsby, Danny Baldwin, Sue Baldwin, Mitchell Clough.
The Possessed is set to be released in June 2021."
---------
THE WINTER LAKE: "THE WINTER LAKE, the feature directorial debut from Director Phil Sheerin and written by David Turpin (The Lodgers), stars Emma Mackey (Sex Education), Anson Boon (Blackbird), Charlie Murphy (Peaky Blinders) and Michael McElhatton (Game of Thrones) in this atmospheric, character-driven thriller.
When Holly's (Mackey) dark secret is uncovered by her new neighbor Tom (Boon), they are pulled into a violent battle with her father (McElhatton), who will do anything to keep the secret hidden."
In Select Theaters on March 5 and On Demand on March 9 + releasing on DVD on March 23!
---------
Cleopatra Entertainment Acquires The North American Rights To Horror-Thriller Film BAPHOMET Featuring Dani Filth: "Cleopatra Entertainment has acquired North American rights to BAPHOMET, a Horror film from Writer-Director Matthan Harris.
BAPHOMET tells the tale of an American family (the Richardsons) celebrating their daughter's pregnancy, but things begin to go awry when Satanic cult leader, Henrik Brandr unexpectedly visits their ranch. Henrik offers to pay the family a large sum for ownership of their land, claiming it is sacred to his congregation. Jacob Richardson, the father, rejects the offer due to the sentimental value of his ranch. Henrik, displeased, begins to put curses on the Richardsons, trying to force them off of their own land – even if it means murdering them. After suffering unexplainable tragedies created by the curses, the Richardsons seek help from Marybeth, a white witch high priestess. They soon discover a terrible secret about their house, revealing why their land is so sacred to the cult. They realize that they must protect their house from the cult at all costs, and a violent battle between good and evil ensues.
The film stars Colin Ward (MANK, CRIMINAL MINDS), Giovanni Lombardo Radice (THE OMEN, CITY OF THE LIVING DEAD, CANNIBAL FEROX), Nick Principe (LAID TO REST, CHROMESKULL), Harris (GERMAN ANGST, FOR WE ARE MANY) and CRADLE OF FILTH frontman Dani Filth as Lon Carlson, an occultist and expert on witchcraft.
Says Harris: "BAPHOMET is a hellish rollercoaster of demonic and supernatural terror. I started pre-production for it back in 2013 and it has been my labor of undying love ever since. I've poured everything I could into this monster of a movie, and I'm so pleased that we can unleash this horrifying beast upon the world this year!"
Adds Filth: "I really liked the idea of it. The script was good. It seemed genuinely interesting, esoteric. The premise is great, and I quite liked the idea of the character I was playing... haggard and highly intelligent. It's kind of apt, you know. I wouldn't say it's tongue-in-cheek, I wouldn't even say it's role reversal, but it's similar in the way that Ozzy played a priest in Trick or Treat. It's playing with the genre, mixing it up a little bit, and I think it's cool, yeah. I think that I'm cut out for the role of an occult investigator, occult philosopher, etcetera. I could see myself actually doing that role in real life.""