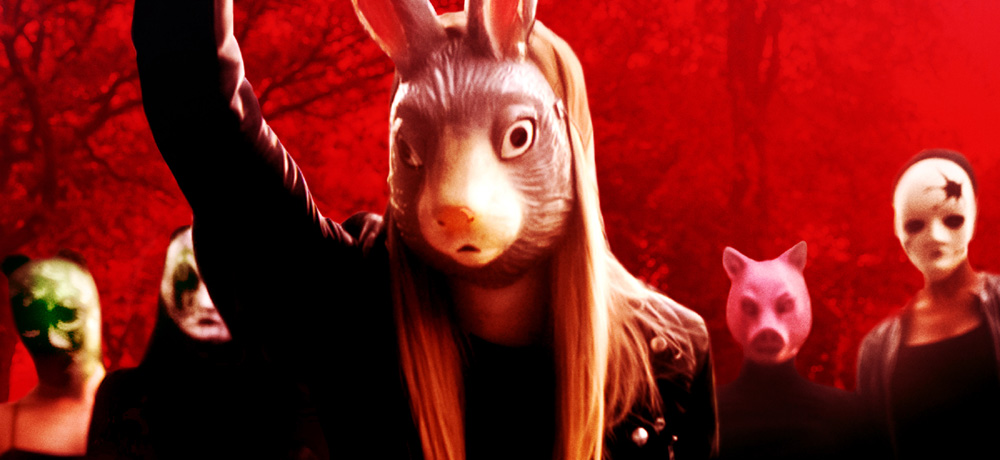 We're back with a new installment of Horror Highlights! Watch the trailer for The Sinners, learn more about the upcoming novel Shelter for the Damned, watch the trailer for A Writer's Odyssey, and learn more about the upcoming movie Safer at Home:
THE SINNERS: "Seven schoolgirls, part of a clique dubbed The Sins, become the lethal target of an unknown killer after a harmless prank goes horribly wrong."
Director: Courtney Paige
Writers: Courtney Paige, Erin Hazlehurst, Madison Smith
Cast: Kaitlyn Bernard, Brenna Llewellyn, Brenna Coates, Keilani Elizabeth Rose, Jasmine Randhawa, Carly Fawcett, Natalie Malaika, Aleks Paunovic, Lochlyn Munro
Run Time: 88 mins
---------
SHELTER FOR THE DAMNED: "While looking for a secret place to smoke cigarettes with his two best friends, troubled teenager Mark discovers a mysterious shack in a suburban field. Alienated from his parents and peers, Mark finds within the shack an escape greater than anything he has ever experienced.
But it isn't long before the place begins revealing its strange, powerful sentience. And it wants something in exchange for the shelter it provides.
Shelter for the Damned is not only a scary, fast-paced horror novel, but also an unflinching study of suburban violence, masculine conditioning, and adolescent rage."
Product Details:
Author: Mike Thorn
Publication Date: February 26, 2021
Price:
Paperback: $16.95 plus $3.00 shipping, handling and sales tax. Total Price $19.95
Electronic: $6.95
Print Length: 190 pages
Publisher: JournalStone
To learn more, visit: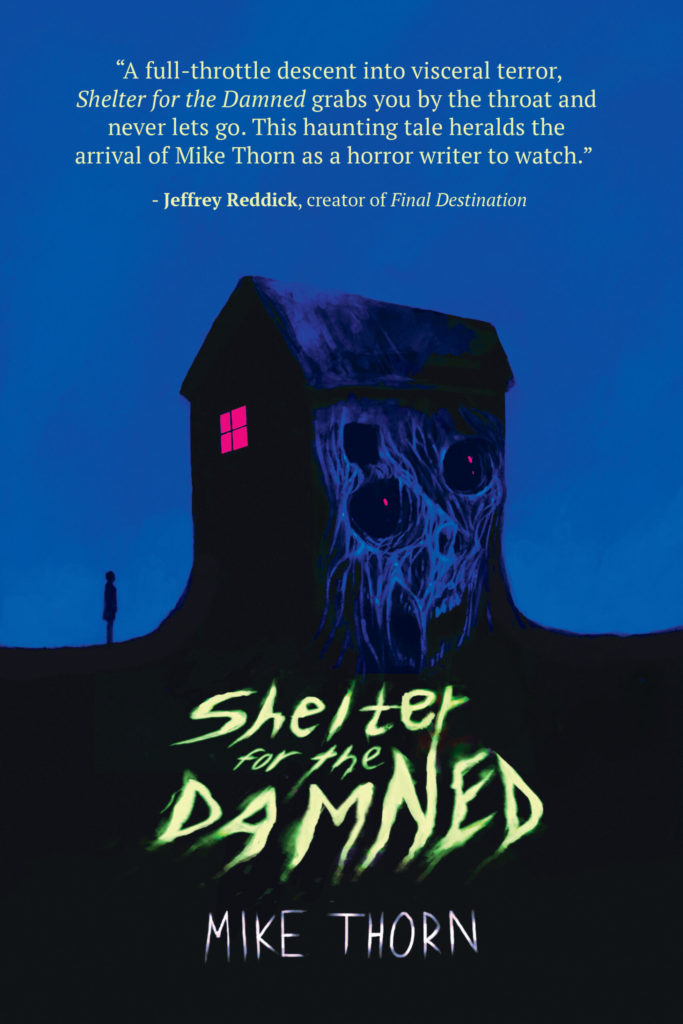 ----------
Watch the Trailer for A WRITER'S ODYSSEY: "A WRITER'S ODYSSEY tells the story of Kongwen Lu (Dong Zijian), the author of a fantasy novel series following a heroic teenager, also named Kongwen, on a quest to end the tyrannical rule of Lord Redmane, under the guidance of a Black Armor (Guo Jingfei). But through a strange twist of fate, the fantasy world of the novel begins to impact life in the real world, leading Guan Ning (Lei Jiayin) to accept a mission from Tu Ling (Yang Mi) to kill the author."
Release Date: February 12th, 2021
Director: Lu Yang
Executive Producer: Ning Hao
Cast: Lei Jiayin, Yang Mi, Dong Zijian, Yu Hewei, Guo Jingfei
Special Appearance: Tong Liya, Dong Jie
----------
SAFER AT HOME: "LOS ANGELES, CA (January 13, 2021) — Voltage Pictures has sold US rights to writer-director Will Wernick's (Follow Me) upcoming pandemic thriller Safer at Home to Vertical Entertainment, it was announced today by President and COO Jonathan Deckter. Vertical has set the release for February 2021.
Voltage first introduced the film to buyers at the recent American Film Market. Key international deals include Falcom in German speaking Europe, Eone in Canada, The Searchers in Benelux, Sun Distribution in Spain and Latin America, Central Partnership in Russia, Signature Entertainment in the UK, Madman in Australia, Cinemundo in Portugal, Front Row in the Middle East, and Filmfinity in South Africa.
The film, which was one of the first projects to go safely into production during the Covid-19 pandemic, stars Alisa Allapach, Adwin Brown, Jocelyn Hudon, Dan J. Johnson, Michael Kupisk, Emma Lahana and Daniel Robaire.
Safer at Home was produced by Bo Youngblood and John Ierardi of Showdown Productions, and Will Wernick under his 7930 Entertainment banner. Executive producers are Voltage's Nicolas Chartier, Jonathan Deckter and Babacar Diene.
The film was written by Will Wernick and Lia Bozonelis, from a story by Wernick, Bozonelis, and John Ierardi. The score was composed by Genevieve Vincent. The film was shot by DP Jason Goodell. Jason Phillips and Lia Bozonelis served as co-producers.
Set in 2022, the Corona Virus pandemic has created mass chaos in Los Angeles and turned the city into a police state.  To escape the grim reality of life, a group of friends get together for an online party: a night of music, drinking, games...and drugs. To kick off the party, they collectively take a hit of what they think is molly.  At first, the night is an exciting departure from the boredom of isolation, but as the drug kicks in, things go terribly wrong and the safety of their home becomes more terrifying than the raging chaos outside.
"Follow Me was a strong success for many of our international partners, so when the chance came to partner with Will for the third time was a no brainer," said Deckter. "He's created a whip-smart, edge of your seat thriller that will speak to audiences worldwide, as they simultaneously experience the varying stages of the pandemic."
"We're thrilled to continue our partnership with Will and Voltage this year following the domestic success of No Escape (AKA Follow Me)," said Rich Goldberg, co-president of Vertical Entertainment. "Safer at Home provides exciting twists and turns at every moment and we can't wait to share it with US audiences."
Safer at Home joins the robust Voltage sales slate including the political biopic Reagan, starring Dennis Quaid, the action-thriller The Marksman starring Liam Neeson, the upcoming third and fourth installments of the After franchise, the horror-thriller The Seventh Day starring Guy Pearce and the YA romance Finding You. "