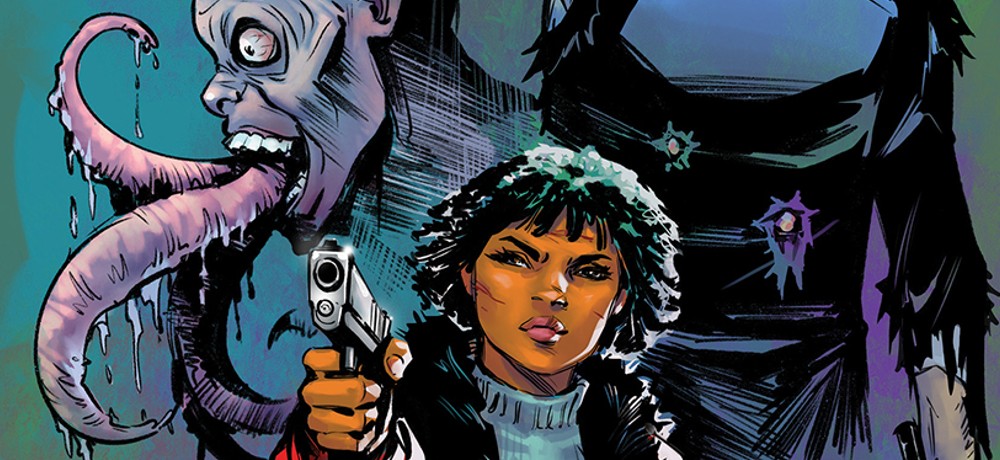 The Very Final Last Girls: "After outlasting a zombie attack, a teenage girl (Megan) finds herself in a secret government rehabilitation program for survivors of horrific anomalies (i.e. summer camp slashers, nightmare weavers, pod people, etc.). But when something — or someone — starts the slaughter anew, our heroine and her emotionally damaged cohorts must fight back – or die trying."
Writer: Josh Eiserike
Artists: Z. Crockett & Andres Barrero
Cover Artist: Siya Oum
To learn more and purchase, visit: https://darby-pop-publishing.square.site/product/the-very-final-last-girls/140?cs=true&cst=custom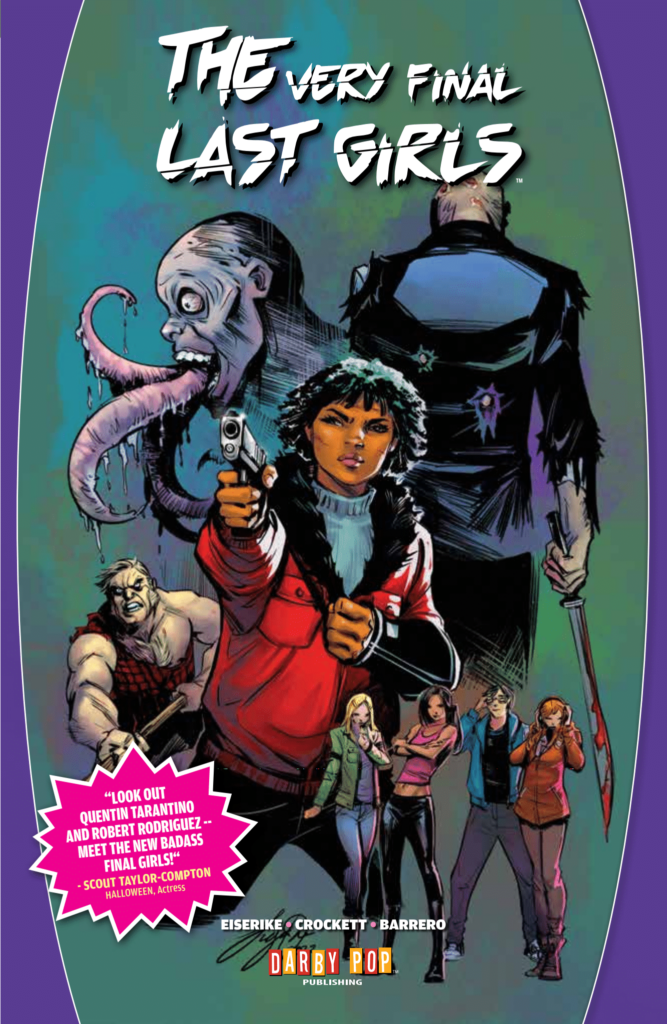 ----
Orphan: First Kill arrives on Blu-ray/DVD October 18th: "Esther's terrifying saga continues in this thrilling prequel to the original and shocking horror hit, Orphan.  After orchestrating a brilliant escape from an Estonian psychiatric facility, Esther travels to America by impersonating the missing daughter of a wealthy family. Yet, an unexpected twist arises that pits her against a mother who will protect her family from the murderous "child" at any cost."
Starring:                               Isabelle Fuhrman, Rossif Sutherland and Julia Stiles
Directed By:                       William Brent Bell
Screenplay By:                  David Coggeshall
Story By:                              David Leslie Johnson-McGoldrick and Alex Mace
October 18, 2022 on Blu-ray and DVD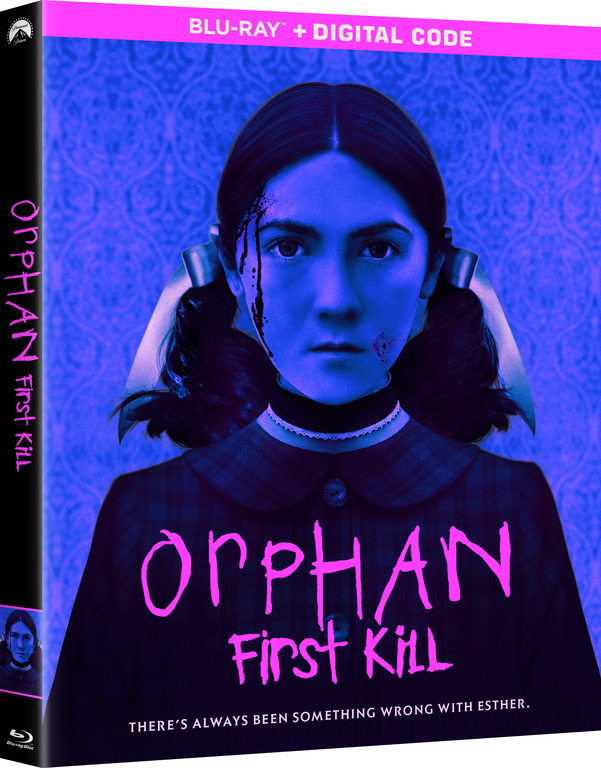 ---
MR. HARRIGAN'S PHONE: "When Craig, a young boy living in a small town (Jaeden Martell) befriends Mr. Harrigan, an older, reclusive billionaire (Donald Sutherland), the two begin to form an unlikely bond over their love of books and reading. But when Mr. Harrigan sadly passes away, Craig discovers that not everything is dead and gone and strangely finds himself able to communicate with his friend from the grave through the iPhone in this supernatural coming-of-age story that shows that certain connections are never lost.
Based on the short story by Stephen King, Mr. Harrigan's Phone is directed and written by John Lee Hancock and produced by Ryan Murphy, Jason Blum and Carla Hacken. Joe Tippett, Kirby Howell-Baptiste, Cyrus Arnold, Colin O'Brien and more co-star."
DIRECTOR: John Lee Hancock
WRITER: John Lee Hancock
BASED ON the short story by Stephen King
PRODUCERS: Ryan Murphy, Jason Blum, Carla Hacken
CAST: Donald Sutherland, Jaeden Martell, Kirby Howell-Baptiste, Joe Tippett, Colin O'Brien, Cyrus Arnold, Thomas Francis Murphy, Peggy J. Scott
RELEASE DATE | Wednesday, October 5