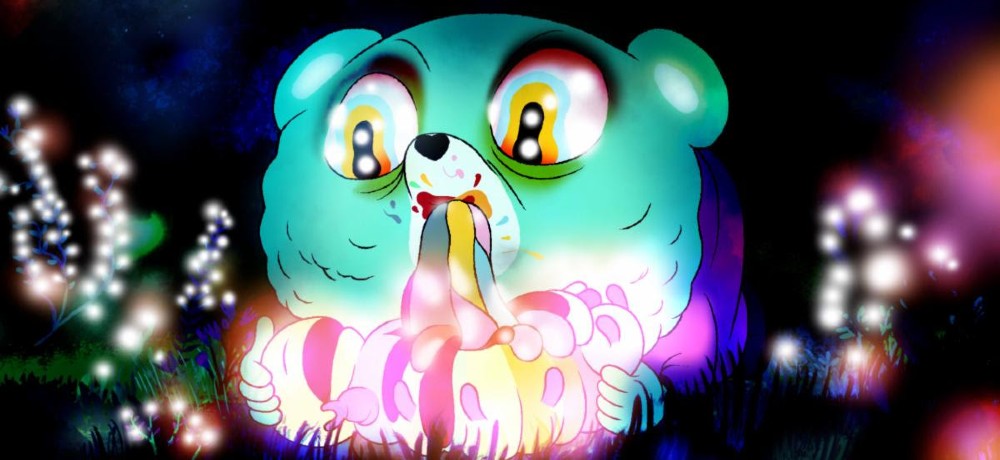 UNICORN WARS: "It's Bambi meets Apocalypse Now in this provocative and strangely beautiful horror comedy from acclaimed filmmaker and illustrator Alberto Vazquez (Birdboy: The Forgotten Children), who uses its outrageous candy-colored premise to explore religious zealotry, the tortured legacies of military fascism, and the depths of the soul.
For ages, teddy bears have been locked in an ancestral war against their sworn enemy, the unicorns, with the promise that victory will complete the prophecy and usher in a new era. Aggressive, confident teddy bear Bluet and his sensitive, withdrawn brother Tubby could not be more different. As the rigors and humiliation of teddy bear bootcamp turn to the psychedelic horrors of a combat tour in the Magic Forest, their complicated history and increasingly strained relationship will come to determine the fate of the entire war."
DIRECTOR/WRITER/ART DIRECTOR: Alberto Vázquez
EXECUTIVE PRODUCERS: Chelo Loureiro, Iván Miñambres, Nicolas Schmerkin
MUSIC: Joseba Beristain
EDITING: Iñigo Gómez, Estanis Bañuelos
STUDIO: Abano; Autour De Minuit; Schmuby; Unicorn Wars Aie; Uniko
RUNNING TIME: 92 minutes
LANGUAGE: Spanish
---
BLACKOUT: "February 2nd, 2023 – Yellow Veil Pictures announced today they have boarded world sales on BLACKOUT, Larry Fessenden's werewolf horror film currently in post-production, and have released the first teaser poster. The film wrapped principal photography in the fall in New York's Hudson Valley and will hit the festival circuit later this year.
BLACKOUT marks the second pairing of Glass Eye Pix, the New York production shingle headed by Fessenden, and Yellow Veil Pictures, having previously collaborated successfully on world sales for Fessenden's 2019 Depraved, which was released by IFC Midnight in the US to great acclaim.
The film follows a fine-arts painter convinced he is a werewolf wreaking havoc on a small American town every full moon. It is the latest addition to Fessenden's own Monsterverse, along with his breakout feature, the vampire-themed Independent Spirit Award-Winning feature Habit (1995) and 2019's Frankenstein riff, Depraved.
Winner of the 1997 Someone to Watch Spirit Award, New York-based filmmaker and actor Larry Fessenden is the founder and CEO of Glass Eye Pix, celebrated for producing Kelly Reichardt's River of Grass (1994) and Wendy and Lucy (2003); Ti West's first four features —The Roost (2005), Trigger Man (2007), House of the Devil (2009), and The Inkeepers (2011)— and dozens of other acclaimed and award-winning indie films. In addition to his Monsterverse films, he's written and directed the psychological horror Wendigo (2001) with Patricia Clarkson, and the Ron Perlman led The Last Winter (2006), contributed to ABCs of Death 2 (2014), and appeared in over 100 films, including most recently Martin Scorsese's forthcoming Killers of the Flower Moon.
BLACKOUT features an Altman-esque cast of talent from across the horror and indie scene, many are returning Glass Eye Pix players: Alex Hurt (She Said, Foxhole), Addison Timlin (Little Sister, Like Me), Motell Gyn Foster (Marriage Story, Foxhole), Joseph Castillo-Midyett (Equalizer, Death Saved My Life), Ella Rae Peck (Crumb Catcher), Rigo Garay (Crumb Catcher), John Speredakos (Wendigo, I Sell The Dead), Michael Buscemi (Habit, BlacKkKlansman), Jeremy Holm (The Ranger, Brooklyn 45), Joe Swanberg (You're Next, Offseason), Barbara Crampton (You're Next, Jakob's Wife), James Le Gros (Bitter Feast, The Last Winter), and Marshall Bell (Total Recall, Stand By Me). Casting was handled by Lois Drabkin, who previously worked with Fessenden on Beneath and The Ranger.
BLACKOUT is produced by Fessenden, long-time collaborator and filmmaker James Felix McKenney, indie veteran Chris Ingvordsen, and Co-Produced by newcomer Gaby Leyner.
Says Fessenden: "I am interested in finding new truths in the classic monster tropes of my youth. The essence of each creature dictates the milieu of the film, and of course, the werewolf is both out of control and regretful so that duality shaped my story. I am excited to work with Yellow Veil again, they understand my filmmaking and have been fierce advocates."
Yellow Veil Pictures will present the first footage to buyers at the European Film Market later this month."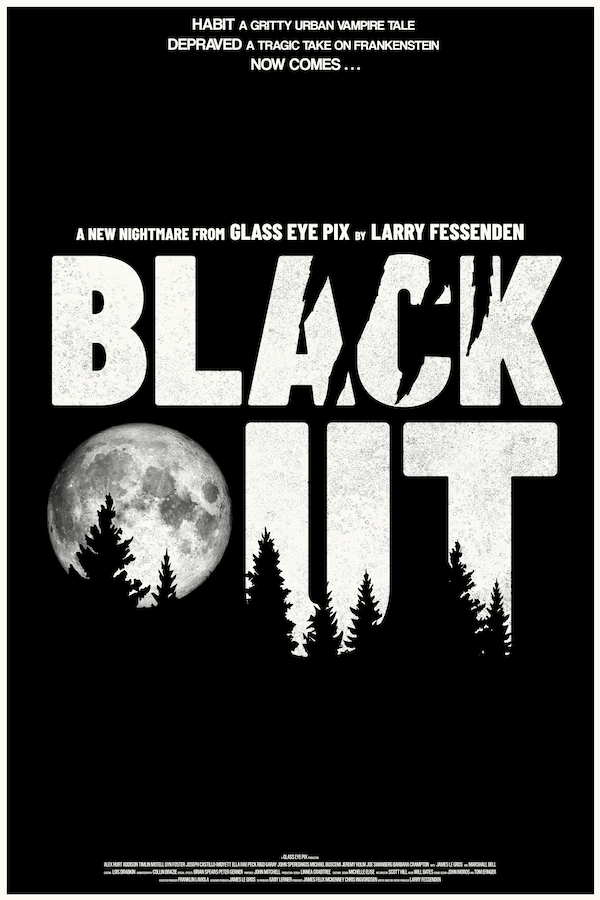 ---
THE CURSE: "Film Regions International (FRI) has announced it has secured North American video-on-demand distribution rights to "The Curse", an Indonesian foreign language supernatural thriller directed by Muhmmad Yusuf, now available on VOD platforms including Amazon Prime.
"After having a positive experience licensing horror films from South East Asia for the US marketplace, this is another one which I am sure will do well!" said John R. Blythe, co-chairman and chief executive officer of FRI.
In recent years, FRI imported two films from Indonesia: "Zeta: When the Dead Awaken" a zombie apocalypse film directed by a first time female filmmaker Amanda Iswan; and "7 Angels", another supernatural thriller which was also directed by Yusuf. Both films were licensed for VOD in the United States and United Kingdom and will see a wider VOD release this year through FRI's contract with Buffalo 8 Productions.  FRI also handled some non-exclusive territorial rights for the Indian-Australian psychological thriller "Aiyai: Wrathful Soul" last year. These films have solidified FRI's presence in distributing a steady stream of Asian horror films for domestic audiences.
FRI has also produced a few non-horror films including the upcoming mob thriller "Booze, Broads and Blackjack" starring Vincent Pastore (HBO's The Sopranos) and the dramedy "Routines" starring Anita Nicole Brown."