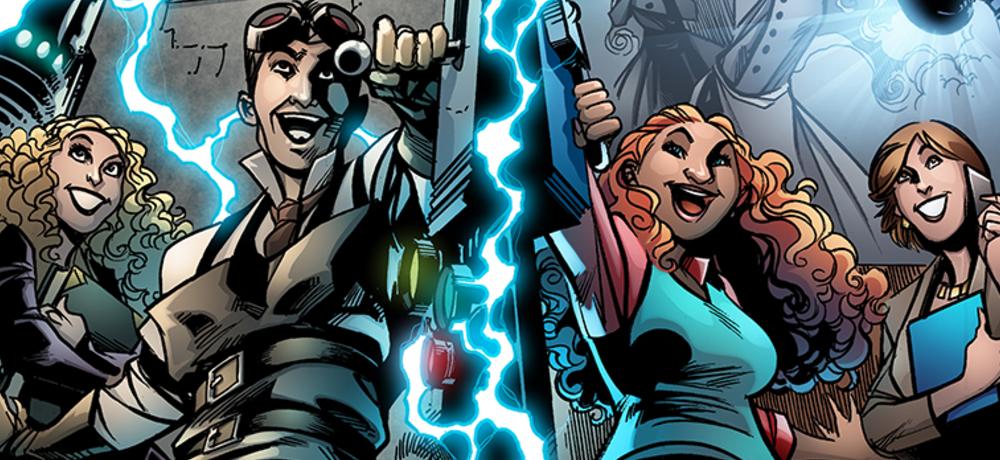 After a successful run exclusively on Google Play, Come Join Us By the Fire is now available on Spotify as well as other audiobook retailers. Also in today's Horror Highlights: Kickstarter campaigns for graphic novels Von Bach by Owen Hammer and The Empties by Kristen Gorlitz.
Von Bach's Kickstarter Campaign Details: "'Von Bach" is a graphic novel adaptation of a play produced by the Next Arena Theater company. It's the story of an undead monster who sues a movie studio trying to make a horror movie about him.
Doctor Heinrich Von Bach was a nineteenth-century scientist resurrected from the dead by his own ungodly invention. At least that's the story Hollywood told when they got hold of the gothic romance novel written about the good doctor. For a hundred years they've made as many films based on the bloody life and undeath of Von Bach.
Today, a major studio is finishing a big-budget "Von Bach" movie. But suddenly, the real Von Bach returns to life in Hollywood and he is going to teach the cast and crew the true meaning of "development hell."
VON BACH! Greater than the power of life! Greater than the power of love! He possessed the greatest power of all! SUBPOENA POWER!
The story will cover the original, incredible events that happened in Bavaria in 1888 and also the events in present-day Hollywood.
Additionally, since "Von Bach" is a household name in our story, similar to "Frankenstein" or "Dracula" in the real world, the various famous scenes from Von Bach films are the cultural currency of the characters. Rather than leave you, dear reader, in the dark, we will show you what they're referring to with actual clips of the various "Von Bach" movies."
For more information, visit the official Kickstarter page: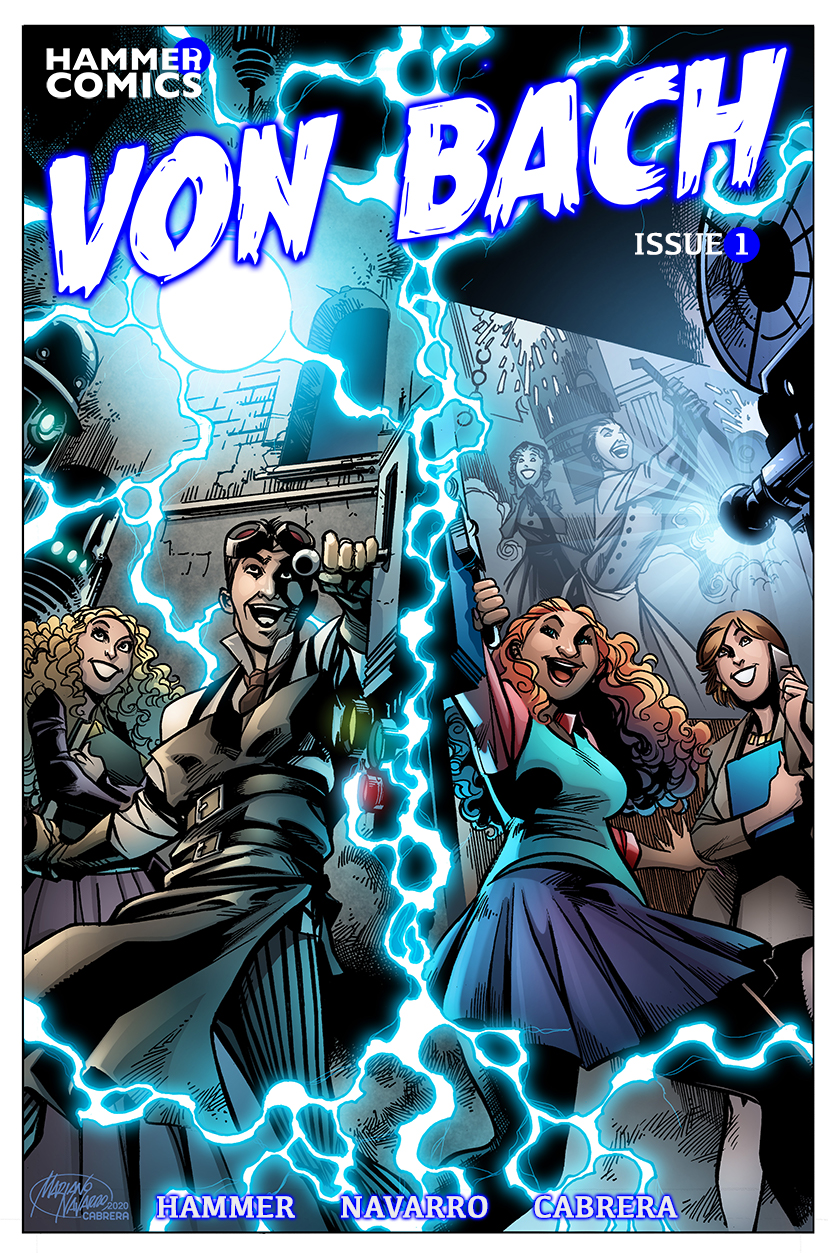 ---------
Come Join Us By the Fire Spotify Release Details: "NIGHTFIRE, a new horror imprint that joins Tor, Forge, Tor Teen & Starscape, and Tor.com Publishing as part of Tom Doherty Associates, is thrilled to announce that after an exclusive period on Google Play, which garnered over 100,000 downloads, the horror anthology. COME JOIN US BY THE FIRE is now available on Spotify and more digital audiobook retailers.
COME JOIN US BY THE FIRE is an audio-only horror anthology of 35 short stories available to download as free individual digital audiobooks or stream on Spotify.
The project is a way to preview the breadth of talent writing in the horror genre today, with contributions from a wide range of best selling genre luminaries including China Miéville, Chuck Wendig, Richard Kadrey, and Victor LaValle, Shirley Jackson Award winners Paul Tremblay (The Cabin at the End of the World), Priya Sharma (All the Fabulous Beasts), and Sam J. Miller (Blackfish City) Nebula Award winners Brooke Bolander, Alyssa Wong, Kij Johnson and many, many more.
Theresa DeLucci, editor of COME JOIN US BY THE FIRE and Senior Associate Director of Marketing at Nightfire says, "We wanted this long list of stories to showcase the scope of modern horror, from the cosmic and Lovecraftian, the beloved undead tropes of zombies, ghosts, and slashers, to the more uncanny and internal terrors of isolation, lost love, aging, and one of the briefest, most distressing alien abduction stories you'll ever hear ('No Matter Which Way We Turned' by 2017 Guggenheim Fellowship recipient Brian Evenson.)"
The authors also reflect the diversity of horror as a field, with selections from horror grandmasters such as Joe R. Lansdale and exciting new voices including recent Bram Stoker Award winner Gwendolyn Kiste (The Rust Maidens) Cassandra Khaw, and Michael Wehunt and literary crossover stars such as Carmen Maria Machado, National Book Award finalist and winner of the Lambda Literary Award for Lesbian Fiction.
Visit www.tornightfire.com to sign-up for the Nightfire newsletter and get the latest information.
The full Table of Contents is as follows:
"No Matter Which Way We Turned" - Brian Evenson
"Daddy" - Victor LaValle
"This Guy" - Chuck Wendig
"Flayed Ed" - Richard Kadrey
"The Pond" - Paul Tremblay
"Her Body, Herself" - Carmen Maria Machado
"The Girls in the Horror Movie" - Gwendolyn Kiste
"These Deathless Bones" - Cassandra Khaw
"It Washed Up" - Joe R. Lansdale
"Stemming the Tide" - Simon Strantzas
"Midnight Caller" - Stephen Graham Jones
"Black Bark" - Brian Evenson
"The Anatomist's Mnemonic" - Priya Sharma
"Rabbit Heart" - Alyssa Wong
"The Beasts of the Earth, The Madness of Men" - Brooke Bolander
"Cold, Silent, and Dark" - Kary English
"When the Zombies Win" - Katrina Sumner-Smith
"Harold the Spider Man" - Paul Tremblay
"Ponies" - Kij Johnson
"Black Neurology" - Richard Kadrey
"Beware of Owner" - Chuck Wendig
"The Vault of the Sky, The Face of the Deep" - Robert Levy
"Don't Turn on the Lights" - Cassandra Khaw
"Wasp & Snake" - Livia Llewellyn
"Greener Pastures" - Michael Wehunt
"And When She Was Bad" - Nadia Bulkin
"El Charro" - John Langan
"Dream Home" - Kat Howard
"Spawning Season" - Nicholas Kaufmann
"In Sheep's Clothing" - Molly Tanzer
"57 Reasons for the Slate Quarry Suicides" - Sam J. Miller
"Was She Wicked, Was She Good?" - M. Rickert
"A Life That Is Not Mine" - Kristi DeMeester
"That Which Does Not Kill You" - Lucy A. Snyder
"The Design" - China Miéville."
---------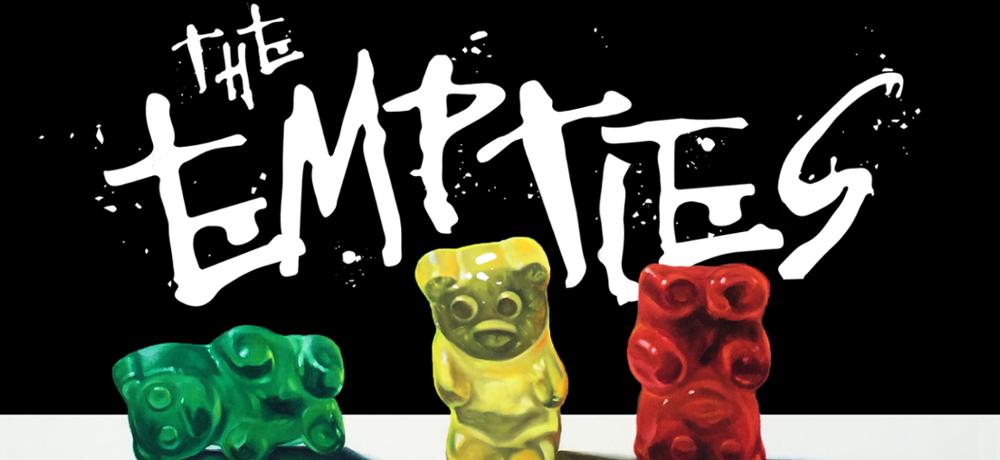 The Empties #1 and Kickstarter Details: The first issue of Kristen Gorlitz's The Empties graphic novel is available for FREE. In addition, a Kickstarter campaign has been made but is not yet ready to launch. Continue reading for more details on The Empties graphic novel as well as the campaign.
"Tagline: The Empties: You are who you eat.
Logline: When a housewife contracts a flesh-eating illness, she and her husband rekindle a love that is literally all-consuming!
Short Synopsis: A chef has a simple desire - he wants to be happy and he wants his wife to be happy too. But just because his wife has a roof over her head, it doesn't mean that she's happy or fulfilled. There's something missing in her life, and even she can't put a finger on what it is. That is until she develops an insatiable hunger for flesh!"
For the FREE first issue, https://www.freehorrorcomic.com/empties
For the Kickstarter page, https://www.kickstarter.com/projects/kristengorlitz/the-empties