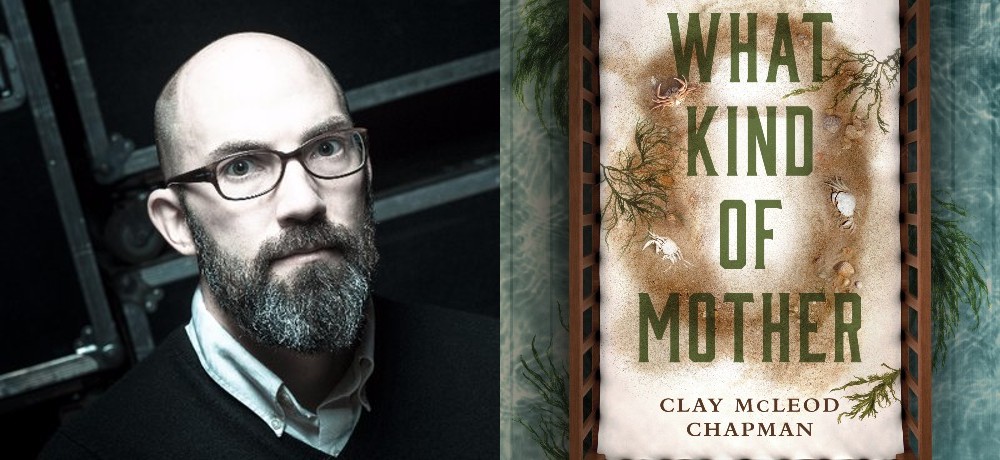 Clay McLeod Chapman's WHAT KIND OF MOTHER: "Since making his horror debut with The Remaking in 2019 and its follow-up Whisper Down the Lane in 2020, Clay McLeod Chapman has become known as "one of horror's modern masters," (Rachel Harrison, Such Sharp Teeth) and "the real deal" when it comes to "high-grade horror" (Gabino Iglesias, The Devil Takes You Home). In 2022, he cemented this reputation with his "legitimately terrifying" third novel Ghost Eaters, a "thoughtful and smart (if grim) exploration of how addiction destroys lives," that "should make Clay McLeod Chapman a star," (Vulture). Now, Chapman returns with What Kind of Mother (Quirk Books; September 12, 2023; $21.99), an unyielding blend of domestic suspense and supernatural horror that results in a visceral exploration of parental grief. 
The last thing Madi Price ever wanted to do was return to her hometown of Brandywine, Virginia.
But seventeen years after leaving with her infant daughter, Kendra, Madi is forced to return after Kendra decides to move in with her previously estranged father. Now Madi finds herself living out of a run-down motel room, where she makes ends meet as a palm reader in between readings at her local farmers market. One Sunday, Madi sees her old high school flame, Henry McCabe, now a reclusive local fisherman. She learns from the gossipy "biddies of Brandywine" that Henry lost his wife, Grace, to suicide five years ago, and that his eight-month-old son, Skyler, went missing on the same day. Most people believe Skyler is dead—possibly at the hands of Grace or Henry—but Henry has devoted his life to searching for his son. 
Despite her reluctance, Madi agrees to give Henry a reading, but when she looks at Henry's river-beaten palm, disturbing visions of rushing water and a dilapidated duck blind take over her mind's eye, suffocating and overwhelming her senses. Surprised by this genuine vision, Madi finds herself drawn into the search for Skyler, all while continuing to have terrifying visions that seem to be drawing her closer to the truth—and to Henry. She knows she shouldn't get too invested, but an incredible discovery turns her world upside down—and plunges her, Henry, and Kendra into a living nightmare. 
Set against the vivid backdrop of the Chesapeake Bay, Chapman brilliantly lures readers into the brackish throes of this visceral and emotional tale about the horrifying powers of parenthood. Solidifying his status as "the 21st century's Richard Matheson" (Richard Chizmar, Chasing the Boogeyman), this is Chapman's best novel yet."
To learn more and pre-order the book, visit: https://www.quirkbooks.com/book/what-kind-of-mother/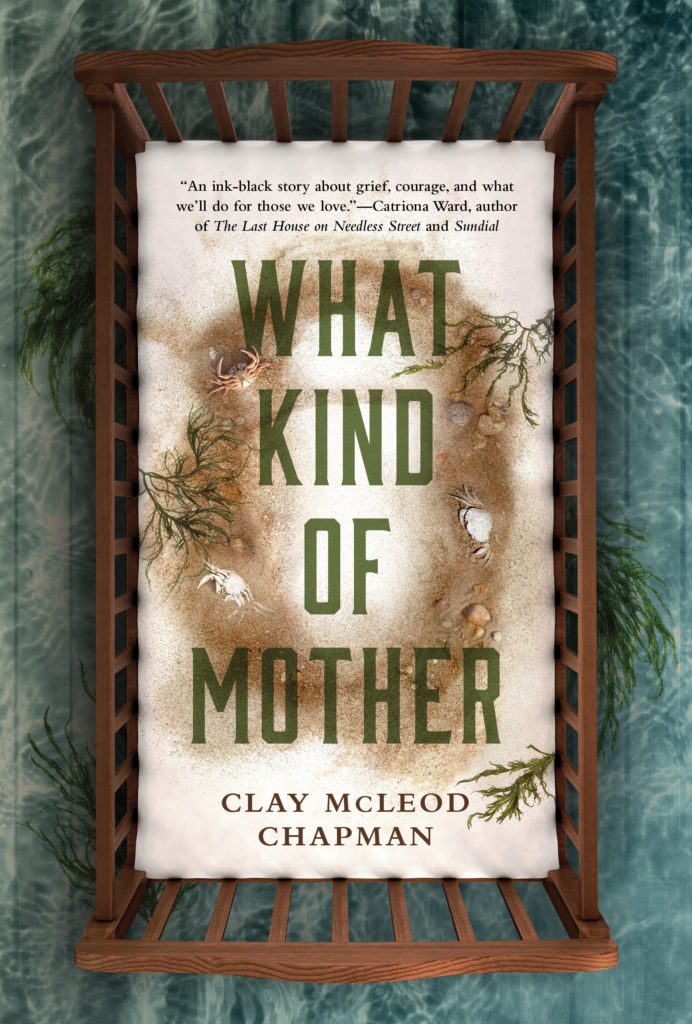 ---
THEO JAMES TO STAR IN "STEPHEN KING'S THE MONKEY" FROM DIRECTOR OSGOOD PERKINS & JAMES WAN'S ATOMIC MONSTER FOR C2 MOTION PICTURE GROUP, AUTOMATIK AND BLACK BEAR INTERNATIONAL: "Theo James ("The White Lotus") will star in a new feature adaptation based on the terrifying short story "The Monkey", written by the King of Horror, Stephen King. The supernatural story has been adapted for the screen by genre specialist Osgood Perkins (Longlegs, Gretel & Hansel), who will also direct.
The film has an all-star horror pedigree and is being produced by Atomic Monster's James Wan (creator of the Saw, Insidious and The Conjuring franchises) and Michael Clear (M3GAN), and C2 Motion Picture Group's Jason Cloth (Joker, Dungeons & Dragons: Honor Among Thieves) and Dave Caplan (Babylon). Automatik's Brian Kavanaugh-Jones (Insidious, Sinister) and Fred Berger (La La Land), Chris Ferguson (Afflicted, Child's Play) and Stars Collective's Peter Luo and Nancy Xu will executive produce, alongside John Friedberg (Guy Ritchie's The Covenant, Greenland) for Black Bear International. The project was developed with Atomic Monster and Stars Collective, with C2 Motion Picture Group coming on board to fully finance. Black Bear International will be introducing the project to buyers next week in Cannes.
When twin brothers Hal and Bill discover their father's old monkey toy in the attic, a series of gruesome deaths starts occurring all around them. The brothers decide to throw the monkey away and move on with their lives, growing apart over the years. But when the mysterious deaths begin again, the brothers must reunite to find a way to destroy the monkey for good before it takes the lives of everyone close to them.
James Wan is one of the most highly regarded names in the horror genre, with this year's M3GAN grossing $177 million. He's the creator of multiple blockbuster horror film franchises including Saw, Insidious and The Conjuring Universe, which together have grossed a staggering $3.7 billion in worldwide box office.  He is also one of the most sought-after directors of studio tentpole films, with previous films including Furious 7 ($1.5 billion) and Aquaman ($1.15 billion).
Theo James most recently appeared in the critically acclaimed second season of "The White Lotus" for HBO and will next be seen as the lead in Guy Ritchie's "The Gentlemen" television series for Netflix.
Talking about the project, Wan said: "Stephen King is the godfather of the horror genre. He had a huge influence on me as a child and throughout my career and it's always been a dream to help bring one of his stories to life. The Monkey is a personal favorite, with its simple, iconic, and incredibly marketable conceit. And I can't imagine anyone better than a visionary and lifelong genre fan like Osgood to bring this to life."
"We couldn't be more excited to partner with Osgood, James, Brian and our friends at Black Bear International to present Stephen King's The Monkey. It perfectly checks the box of what is working in the marketplace right now and will be a hot property," said Jason Cloth and Dave Caplan. "We can't wait for audiences to see Theo James in this role – he is really going to knock it out the park with an amazing performance."
Black Bear International's robust Cannes slate includes Guy Ritchie's upcoming untitled action movie, starring Jake Gyllenhaal, Henry Cavill, and Eiza González; Matthew McConaughey crime-thriller The Rivals of Amziah King from Black Bear Pictures and Heyday; the romantic epic On Swift Horses starring Daisy Edgar Jones, Jacob Elordi and Will Poulter; Max Minghella's thriller Shell starring Elisabeth Moss, Kate Hudson and Kaia Gerber; and Timur Bekmambetov's Motor City starring Alan Ritchson.
Earlier this year, Black Bear International, C2, Automatik and Osgood Perkins collaborated on Longlegs, starring Nicolas Cage, which sold out in Berlin and was one of the most sought after titles in the market.
James is represented by UTA,  Markham, Froggatt and Irwin, and Sloane, Offer, Weber & Dern. Perkins is repped by CAA, Grandview, and Lichter, Grossman, Nichols, Adler, Feldman & Clark. The deal was negotiated on behalf of Black Bear International by Jill Silfen."
---
THE BUTCHER BROTHERS TEAM UP AGAIN FOR NEW HORROR FILM 'CONSUMED' STARRING DEVON SAWA: "The Butcher Brothers (Mitchell Altieri, director and Phil Flores, producer) team up once again for their new horror film CONSUMED, with Devon Sawa (Chucky the series, Casper, Final Destination) now leading the cast. The film is directed by Altieri (The Hamiltons, Holy Ghost People, The Night Watchmen), with Flores (The Hamiltons/The Thompsons, The Violent Kind) and Jeffrey Allard (Executive Producer of The Texas Chainsaw Massacre & The Texas Chainsaw Massacre, The Beginning) producing. The film was written by David Calbert, and also stars Courtney Halverson (Unfriended, "True Detective") and Mark Fariglietti (Terminator 3: Rise of the Machines, How to Get Away with Murder, "Madmen"). XYZ Films is executive producing and will handle world sales and introduce the film to buyers with a promo at the upcoming Marché du Film in Cannes.
Consumed follows a married couple, Jay (Mark Famiglietti) and Beth (Courtney Halverson), as they embark on a celebratory camping trip one year after Beth's cancer remission, but things go horribly wrong when the couple find themselves trapped between a wild madman (Devon Sawa) and a skin stealing monster.
Devon Sawa is best known for his roles in Final Destination, "Chucky" the Syfy/USA Network series, Idle Hands and SLC Punk!  He has also been seen in series "Nikita," Casper and Little Giants.
The Butcher Brothers broke onto the scene with their award-winning Lionsgate franchise, The Hamiltons & The Thompsons, that cracked the top 10 box office in its theatrical run. Following the momentum, Sony Pictures hired the Butchers to direct the studio remake of the 80's horror classic April Fool's Day. Shortly after, the Brothers teamed up with the producers of Halloween and The Texas Chainsaw Massacre to write and direct The Violent Kind, which premiered at the Sundance Film Festival to sold out crowds. Becoming recognized for their maverick brand of horror, their filmmaking has been celebrated at top tier festivals such as, SXSW, Berlin, Sitges, Fantasia and Fantastic, and seen on the biggest screens and platforms worldwide.
Jeffrey Allard has produced over 20 films which in total have grossed over $250 Million. Allard is most well-known for Executive Producing The Texas Chainsaw Massacre franchise alongside Michael Bay, and for the critically acclaimed family comedy, Ping Pong Summer which starred Academy Award winner Susan Sarandon and premiered at the Sundance Film Festival before its theatrical release. Recently, Allard produced 6 feature films which include The Night starring Shahab Hosseini (The Salesman) which IFC acquired for a theatrical release in 2021, Stars Fell On Alabama (James Maslow), Star Light (Scout Taylor-Compton), Don't Leave Home (2018 SXSW selection), For The Love Of George (Rosanna Arquette), and the award-winning documentary, The Push.  Some previous productions include Interwoven starring Oscar winner Mo'Nique (Precious), The Night Watchmen starring James Remar (Dexter, The Warriors), Holy Ghost People (SXSW 2013 selection – theatrically released in 2014,) and The Violent Kind, which he produced with producers Malek Akkad (Halloween) and Andy Gould (Grindhouse), which premiered at the Sundance Film Festival in 2011.
"When I first read the script for Consumed, I was excited about the challenges it presented. Its characters not only have to face a terrifying creature stalking the woods, but individually, they are also forced to struggle with their inner demons brought on by true-to-life tribulations such as cancer or grieving loss. I set out to visually adapt a film that balanced these situations we may all face at one time or another, coupled with the exhilaration and sheer horror of being lost deep in the wilderness as something unknown tracks your every move," said Mitchell Altieri, Director.
XYZ's current projects include Cannes Directors' Fortnight title IN FLAMES, Tribeca Official Selection THE SEEDING, Berlin competition title BLACKBERRY from director Matt Johnson which stars Glenn Howerton and Jay Baruchel, ASH starring Eiza González and Aaron Paul and to be directed by Flying Lotus, SEVEN VEILS starring Amanda Seyfried and directed by Atom Egoyan, Sundance selection RUN RABBIT RUN directed by Dana Reid and starring Sarah Snook, DANIELA FOREVER to be directed by Nacho Vigalondo and starring Henry Golding. The XYZ slate also includes Nick Cassavetes' GOD IS A BULLET starring Nikolaj Coster-Waldau, Maika Monroe and Jamie Foxx, NOCEBO directed by Lorcan Finnegan with Eva Green and Mark Strong, and ACCUSED from BAFTA-nominated BOILING POINT director Phillip Barantini. XYZ is in post-production on the Netflix Original HAVOC, directed by Gareth Evans and starring Tom Hardy and Forest Whitaker.
Mitchell Altieri, Phil Flores and Devon Sawa are represented by Gersh."
---
2023 LIGHTHOUSE FILM FESTIVAL ANNOUNCES DARKHOUSE PROGRAMMING: "The Lighthouse International Film Festival is proud to announce their second edition of DARKHOUSE, a genre-centric screening category focused on the best in boundary-pushing horror, science fiction, and fantasy cinema.
The festival's Darkhouse program, which will take place June 7th through the 11th on Long Beach Island, New Jersey, will showcase five new features, one special spotlight screening, and 28 short films.
Selected titles include Ted Geoghegan's SXSW hit BROOKLYN 45, about a group of veterans who gather for a séance at the end of World War II; Evan Marlowe's mannequin horror film ABRUPTIO, featuring the voices of Jordan Peele, James Marsters, and Robert Englund; and Matt Kiel's animated dark fantasy UNICORN BOY, starring Patton Oswalt, Maria Bamford, and Harold Perrineau. The programming block will also feature a special screening of 2009's THE GIRL WITH THE DRAGON TATTOO with director Niels Arden Oplev in attendance.
In addition to their Darkhouse category, Lighthouse will celebrate the art of surfing with their signature SURF FILMS programming block, featuring two feature documentaries and four stunning shorts about the coastal sport/lifestyle."
To learn more, visit: https://www.lighthouseff.com/
Details on both categories are below:
DARKHOUSE
Abruptio (dir. Evan Marlowe)
USA, 94 minutes // East Coast Premiere
Les Hackel is a guy down on his luck who wakes to find an explosive device has been implanted in his neck. He must carry out heinous crimes in order to stay alive while trying to identify the mastermind manipulating the now twisted and strange world around him.
Brooklyn 45 (dir. Ted Geoghegan)
USA, 92 minutes
Five military veterans gather in the ornate parlor of a Brooklyn brownstone. Best friends since childhood, they've reunited to support their troubled host – but when his invitation for cocktails turns into an impromptu séance, the metaphoric ghosts of their past become all too literal.
Enter Mycel (dir. Daniel Limmer)
Austria, 74 minutes
After the death of her mother, thirteen-year-old Lena struggles to keep her family life and her own sanity together, juggling the challenges of caring for her newborn baby sister and her depressed father, who seeks relief in a communication system enabled by a natural fungal parasite called Mycel.
Ghost Babe (dir. Pipe Delgado)
USA, 80 minutes
Three surfer bros get tangled up in an 80-year-old murder mystery after inheriting a mansion haunted by the foxy spirit of a legendary 1930s Hollywood starlet. Is this the end for them, or just the beginning?
Unicorn Boy (dir. Matt Kiel)
USA, 90 minutes
When a heartbroken young artist is sucked into a unicorn-run alternate dimension, they must help conquer a dark force in order to bring peace to the kingdom and themselves.
Special Screening: 
The Girl with the Dragon Tattoo (dir. Niels Arden Oplev)
Sweden, 152 mins
The first installment of Stieg Larsson's Millennium Series (2009). A troubled computer hacker and a disgraced journalist are hired by the wealthy Henrik Vanger to investigate the suspicious disappearance of his niece 40 years earlier. As the pair dig deeper, they discover evidence pointing to a scripture-minded serial killer.
SURF FILMS
Big Wave Guardians (dir. Luke Stirtz)
USA, 91 minutes
Hawaii's North Shore is the world's most dangerous seven-mile stretch of beach. As surfers push the limits and crowds increase, a small group of heroes have reinvented water safety on a parallel track to the rising dangers.
Stop Playin' with 'Em (dir. Sean Madden)
USA, 63 minutes
Quest Soliman and Paul Godette are Rockaway Beach-based skaters turned surfers. Trading frigid winter waves for Panamanian shores, the two celebrate diversity, brotherhood, and adventure.