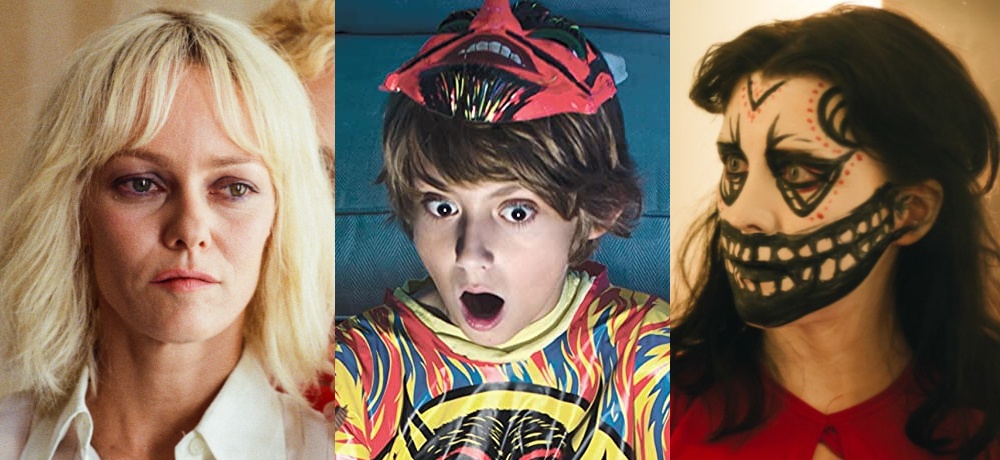 Hello, everyone! Throughout the month of April, I'm going to be offering up some streaming suggestions in support of our ongoing Indie Horror Month celebration, and today, we're celebrating 13 different films that are currently streaming on Shudder. For this list, I tried to offer up some titles that have either been on the platform for a while now, so maybe they've gotten lost in the mix (since Shudder regularly updates their service with so much killer content), or they've generally just flown under the radar of most fans. So, while I absolutely adore movies like Host or Mandy, I felt like horror fans in general are already tuned in to those masterpieces, and I wanted to give a few other films a shot at glory here as well.
Check out this great array of films and be sure to check back here on Daily Dead every day for all of our Indie Horror Month content. Happy streaming!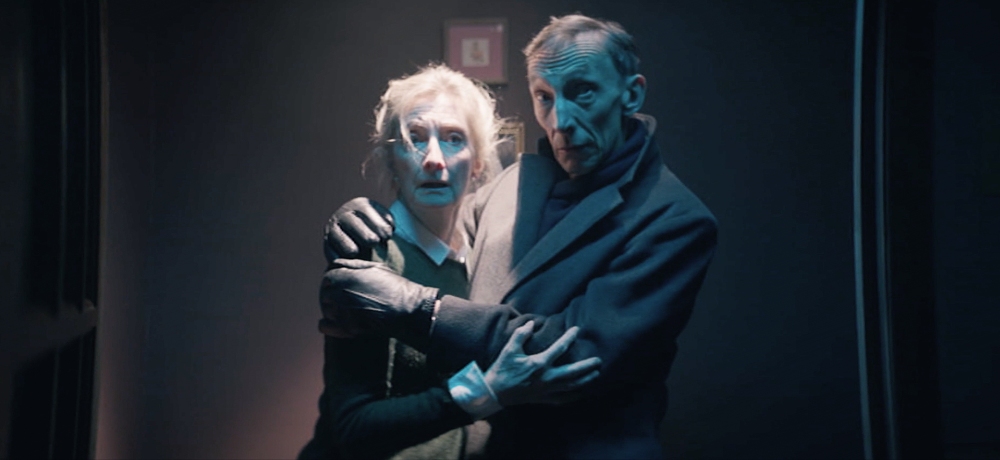 Anything for Jackson (Directed by Justin G. Dyck)
I was so glad that I had the chance to cover Anything for Jackson last year, as the film might have slipped completely off my radar otherwise. It features two incredible performances from Sheila McCarthy and Julian Richings, who play a pair of grieving grandparents who will stop at nothing for a chance to spend more time with their grandson. Anything for Jackson is darkly funny at times, heart-wrenching at others, and features some really creepy characters to boot. If you haven't made time for it yet, be sure to put Anything for Jackson on your "To Be Watched" list just as soon as possible.
Synopsis: After losing their only grandson in a car accident, grief stricken Audrey and Henry kidnap a pregnant woman with dark intentions. To perform a "Reverse Exorcism", putting little Jackson inside her unborn child.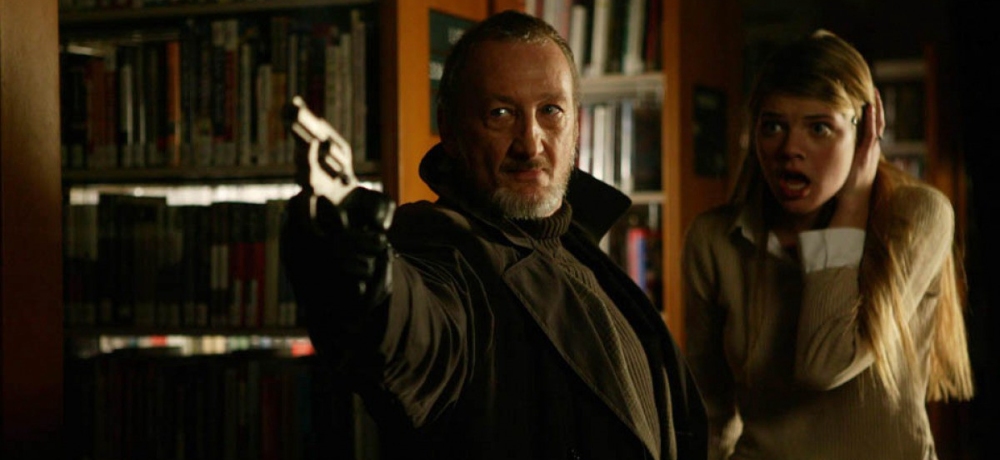 Behind the Mask: The Rise of Leslie Vernon (Directed by Scott Glosserman)
If I'm being honest, I put Behind the Mask on this list simply because I somehow forgot to include it in my all-time favorite indie horror list last week, and Behind the Mask still remains one of my very favorite horror comedies of all time. So, I was pretty much looking for an excuse to talk about my boy Leslie Vernon, and here we are. If for some reason you still haven't seen Behind the Mask after all these years, I'd highly recommend righting that wrong just as soon as possible, as it was one of the films that not only reinvigorated my love for the genre back in 2007, but inspired me to want to become a writer in the genre world in the first place.
Synopsis: In this clever mockumentary, a camera crew follows an aspiring slasher movie killer as he prepares to slaughter a group of teens. Leslie Vernon always dreamed of joining the ranks of Jason Voorhees, Michael Myers and Freddy Krueger. But if he wants to become the next great psycho slasher, he's got to do lots of preparation -- from weapons practice to lots and lots of cardio.
Bliss (Directed by Joe Begos)
Joe Begos has directed quite a few films that I have adored over the years, but the one that has stuck with me the most is Bliss. Propelled by Dora Madison's powerfully raw and visceral performance that is like watching a caged animal set free, who's driven by a palpable rage coursing through her veins, Bliss is a haunting descent into madness that's also a twisted testament to the power of the creative spirit and how it can endure—and consume. And I may not be someone with an unquenchable bloodlust like Dora's character Dezzy, but there's a lot about Bliss that I still related to very deeply all the same.
Synopsis: Struggling through a creative rut, hard-partying artist Dezzy Donahue can't stop the bad streak. In an effort to combat her tough luck, Dezzy throws caution to the wind, indulges in heavy drugs and rages her nights away. Gradually, though, the party starts to end, and in its place, Dezzy finds herself thirsting for blood and suffering from terrifying visions.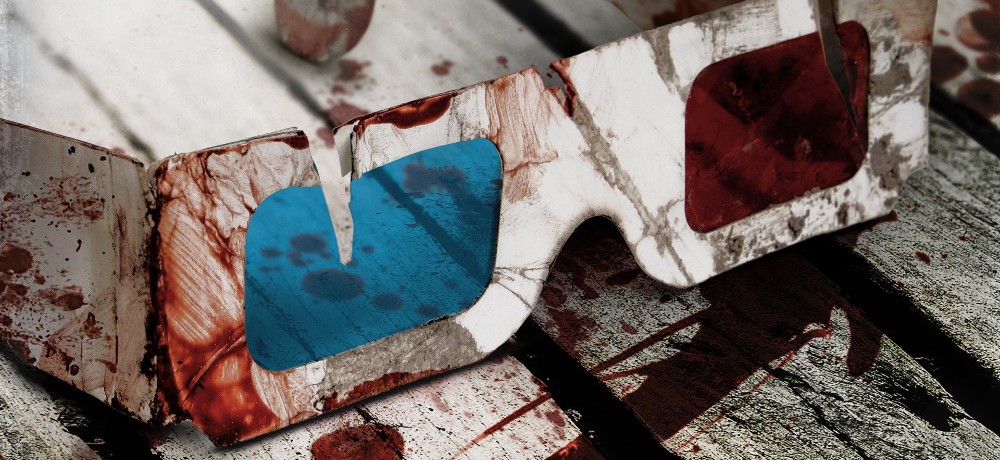 Found Footage 3D (Directed by Stephen DeGennaro)
Truth be told, the big reason behind me checking out Found Footage 3D in the first place was because of the involvement of Scott Weinberg, who was a co-producer on the project. So, admittedly, I was going to watch FF3D in any case to support a friend, but it turns out writer/director Stephen DeGennaro did a really fantastic job creating something really fun, innovative and unique. And because it was one of Shudder's earlier films, I feel like it might have gotten lost in the mix over the last year or so alongside the platform's other equally impressive entries. But I think that FF3D is really great, showcases a lot of ingenuity, and is very much worth your time.
Synopsis: When he's hired to document the behind-the-scenes action of the "the first 3D found-footage horror film," an aspiring filmmaker packs up his camera and travels with the film's crew to a creepy cabin in the woods. But when the fictional evil presence from their film begins appearing in his behind-the-scenes footage, he has to figure out how to stop it, or it just may find its way into the real world.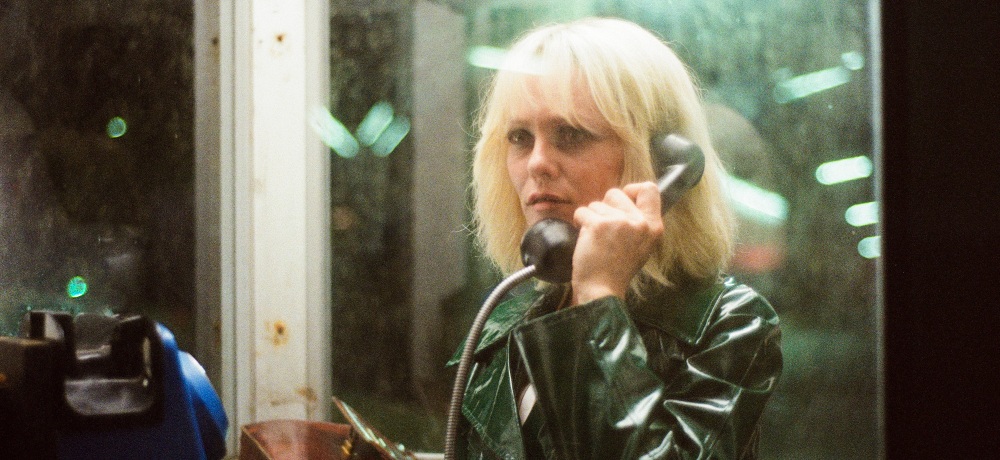 Knife + Heart (Directed by Yann Gonzalez)
I only discovered Knife + Heart last October during our Gialloween celebration, and I'm so glad I took the time to watch it because it's an absolute stunner of a film. Even thinking about it now, I'm almost at a loss for words, because it hit me that hard, but it takes a lot for a genuinely unnerving horror movie to also move me to tears, but Knife + Heart did just that. Yann Gonzalez has created something very special here that deserves to be seen and celebrated for years to come.
Synopsis: Paris, Summer 1979. Anne (French superstar Vanessa Paradis) produces third-rate gay porn. When one of her actors is brutally murdered, Anne is caught up in a strange investigation that turns her life upside-down.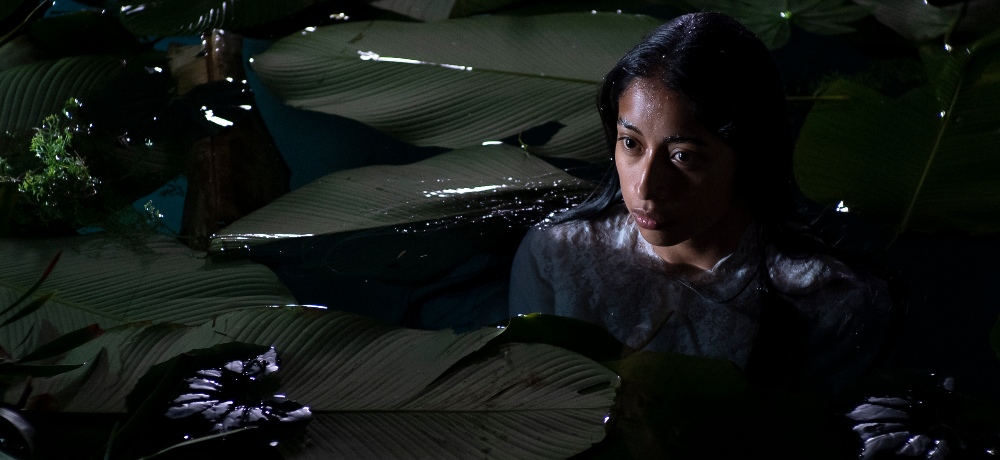 La Llorona (Directed by Jayro Bustamante)
I was a big fan of Jayro Bustamante's La Llorona when I saw it at the 2020 Sundance Film Festival, and it's been great to see it receive the accolades that it has over the last year. But I know some folks may not have given it a shot for one reason or another, and I'm here to tell you that it's essential viewing and one of the most important genre films to come along in the last year.
Synopsis: Accused of the genocide of Mayan people, retired general Enrique is trapped in his home by massive protests. Abandoned by his staff, the indignant old man and his family must face the devastating truth of his actions and the growing sense that a wrathful supernatural force is targeting them for his crimes. Acclaimed filmmaker Jayro Bustamante presents an urgent and frightening reimagining of the iconic Latin American fable.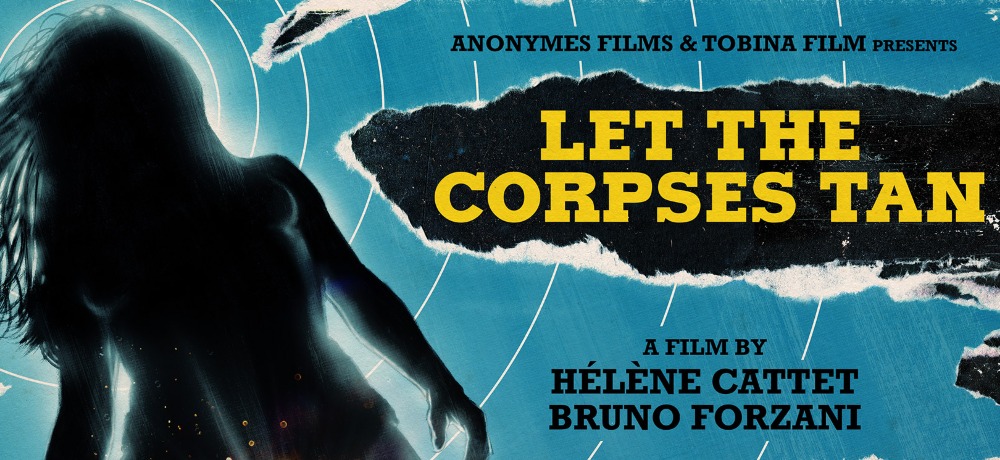 Let the Corpses Tan (Directed by  Hélène Cattet and Bruno Forzani)
The first time I saw Let the Corpses Tan at Fantastic Fest in 2017, it blew my freaking mind, and I've spent the last few years talking it up every chance I get. And even though it's technically not a horror movie, there's still a lot about it that I think genre fans will dig, and it would pair well with a few early Tarantino films. Plus, any movie that uses classic Ennio Morricone musical cues will always win my heart.
Synopsis: During a beautiful Mediterranean summer, Rhino and his gang steal a cache of gold. They believe they've found the perfect hideout: a remote and abandoned hamlet that has been taken over by a woman who is searching for inspiration. Unfortunately, surprise guests and two cops compromise their plan, and the heavenly place where wild happenings and orgies used to take place turns into a gruesome battlefield.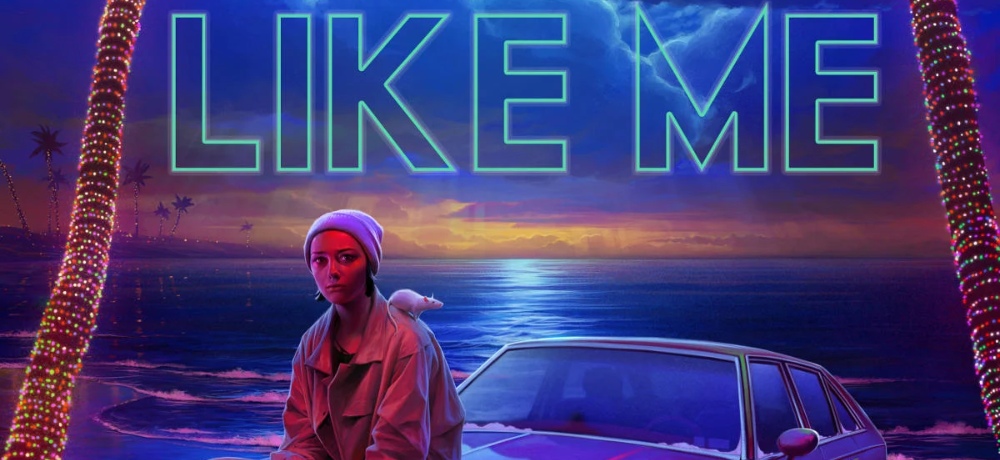 Like Me (Directed by Robert Mockler)
I really enjoyed Robert Mockler's Like Me, and thought that both Addison Timlin and Larry Fessenden's chemistry in the film is absolutely infectious. The film might have been released a few years ago now, but the themes at the core of Like Me are still as timely as ever, and I absolutely love Mockler's use of color as a juxtaposition to what's going on in the story as well. Again, Like Me isn't exactly horror, but it's genre-adjacent enough to include here.
Synopsis: A reckless loner (Addison Timlin, LITTLE SISTER) sets out on a crime spree that she broadcasts on social media. After releasing a video of herself robbing a convenience store, she amasses a huge following. While traveling along the coast, she encounters a drifter, an Internet troll, and a paint huffing outsider who are all pulled into her visually arresting circle of chaos, junk food, and drugs.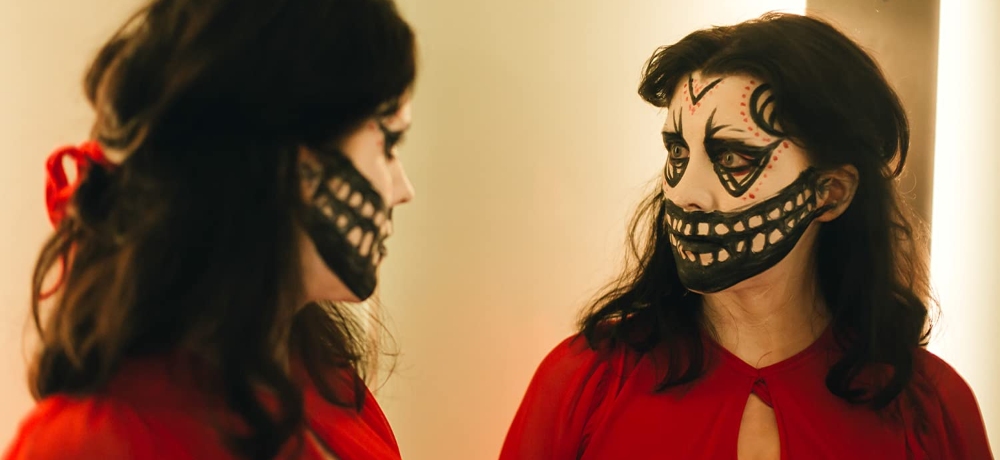 Prevenge (Directed by Alice Lowe)
I've been a huge fan of Alice Lowe's ever since I fell in love with her wonderfully warped character in Sightseers, so I was very excited when she decided to venture into the world of directing with Prevenge. And not only is Prevenge as wickedly funny as it is heartbreakingly sad, but Lowe helmed the film when she was extremely pregnant to boot, making her even more of a badass than I had originally thought she was. Also, the look her character dons on Halloween night would make for a killer costume idea, too, and I'm hoping this is the year I finally get to pay tribute to not only a great character, but a great film as well.
Synopsis: A pitch black, wryly British comedy from the mind of Alice Lowe, PREVENGE follows Ruth, a pregnant woman on a killing spree that's as funny as it is vicious. It's her misanthropic unborn baby dictating Ruth's actions, holding society responsible for the absence of a father. The child speaks to Ruth from the womb, coaching her to lure and ultimately kill her unsuspecting victims. Struggling with her conscience, loneliness, and a strange strain of prepartum madness, Ruth must ultimately choose between redemption and destruction at the moment of motherhood.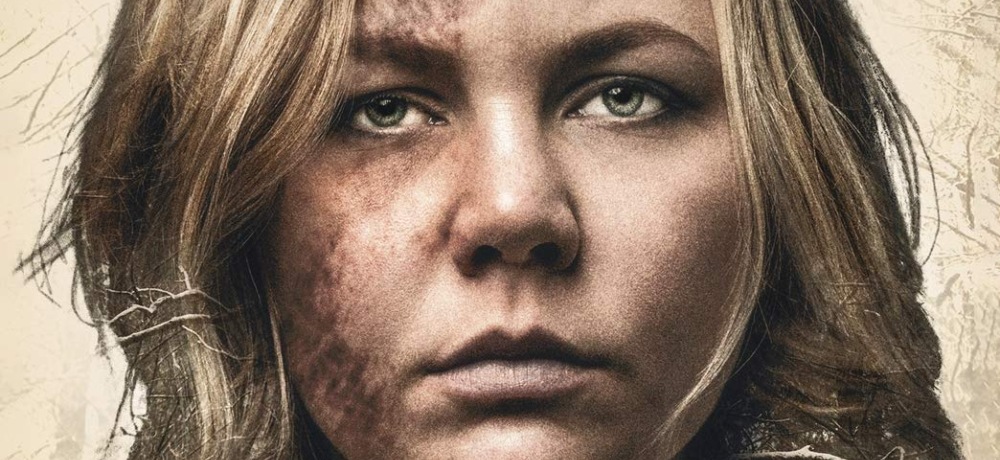 Rabbit (Directed by Luke Shanahan)
I mean no disrespect by saying this, but I feel like Luke Shanahan's Rabbit kinda came and went with very little fanfare, and it's a film that I have never heard anyone else talk about, either. So now, I'm taking this opportunity to talk it up, because it's a rather unique psychological horror film that quietly crawled under my skin (especially during the latter half of the film). Adelaide Clemens (who horror fans might recognize from Silent HIll: Revelations) confidently carries Rabbit's mysterious on her extremely capable shoulders, and I just love it when you have a movie pegged as one thing and it turns out to be something totally different. And that's exactly what I got from Rabbit.
Synopsis: When visions of her twin sister Cleo's violent abduction manifest as hallucinations, Maude returns home to face her grieving family in Australia. Once there, the increasingly vivid details surfacing in Maude's nightmares cause her to be convinced that Cleo is still alive. Together with Cleo's fiance and the detective working the case, Maude traces Cleo's movements while discovering that their fates are intrinsically linked.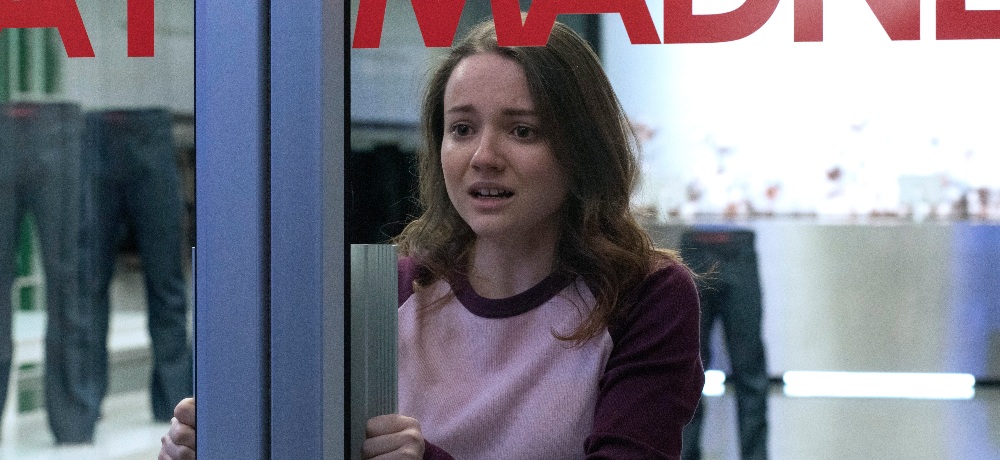 Slaxx (Directed by Elza Kephart)
While it may be a very new addition to Shudder's killer collection of movies, I wanted to definitely make mention of Slaxx here because it's just fantastic all around. It can be so hard to pull off "inanimate" horror, but Elza Kephart makes it look easy with her socially conscious genre comedy that's thoughtful, funny, and gory all the same. When I watched it a few weeks ago, it totally exceeded my expectations, and I had a blast sharing it with my partner the very next night because it's a total blast (and just as much fun the second time around).
Synopsis: A possessed pair of jeans is brought to life to punish the unscrupulous practices of a trendy clothing company. Shipped to the company's flagship store, Slaxx proceeds to wreak carnage on staff locked in overnight to set up the new collection.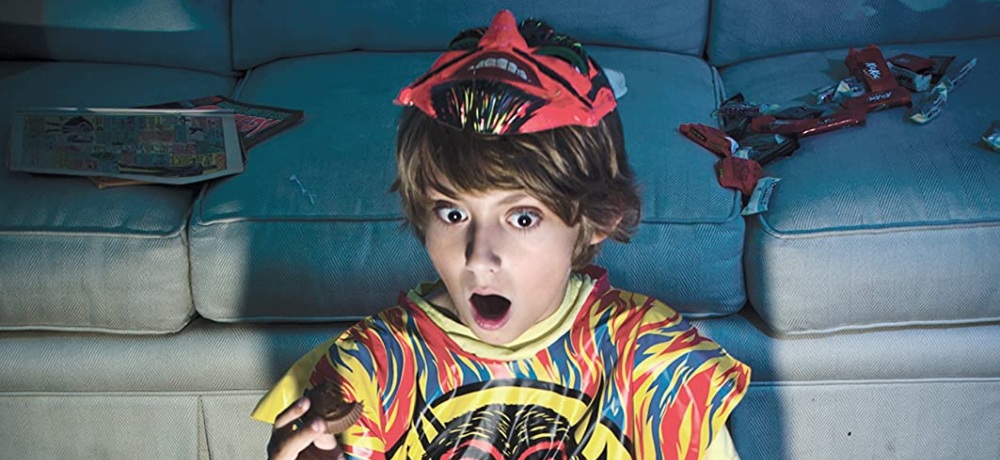 WNUF Halloween Special (Directed by Chris LaMartina)
WNUF Halloween Special has been a Halloween season tradition in my house for years now, and I'm so glad that it continues to live on at Shudder so that more fans can continue to discover it and make it part of their spooky season tradition as well. As it turns out, WNUF Halloween Special is pretty fun any time of the year (I watched it last month when I needed a bit of a nostalgia hit), so if you're looking to take a trip back to the '80s, I'd definitely recommend giving WNUF a watch to scratch that itch.
Synopsis: In 1987, a TV news team tried to contact spirits in a haunted house. But something went wrong. Three decades later, the recording of this spooky special has finally surfaced and viewers can now see what really went on that fateful night - complete with commercials! Think GRINDHOUSE meets PARANORMAL ACTIVITY and you'll know what to expect from this hilarious parody of found footage horror. Anyone who watched '80s TV is sure to laugh at the scarily accurate fake ads for video rental stores (remember those?), psychic hotlines and Satanic panic books. Watch if you dare...
Z (Directed by Brandon Christensen)
Z is another movie that I may not have made time for had I not been covering it, but I'm really glad I did give it a shot because it's one of the creepiest films I saw throughout all of 2020. It does something very different with the concept of "a kid's imaginary friend isn't really all that friendly" that we've seen already in a handful of films, and I think the biggest reason the film works as well as it does is due to Keegan Connor Tracy's performance in the film. There's also one moment in particular in Z that actually made me shout out loud, "Holy shit," and that's no easy feat. Z from Brandon Christensen is definitely one of the better under-the-radar releases that I came across last year, and I hope fans continue to discover this twisted little gem of a film.
Synopsis: A couple is shaken to the core when their eight-year-old son meets a creepy and ominous imaginary friend.
---------
Go HERE to catch up on all of our Indie Horror Month features!