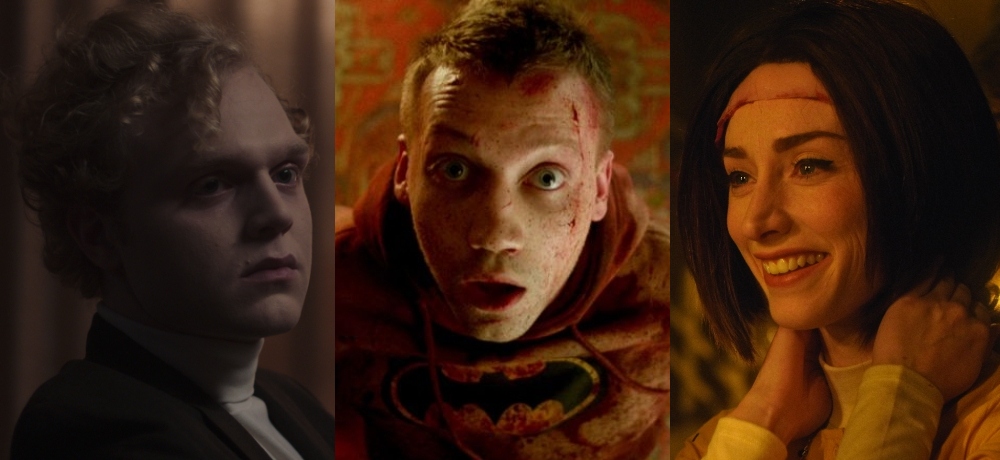 Happy Thursday, everyone! On tap today is a brand new list of streaming recommendations that I have put together as part of our ongoing Indie Horror Month celebration. This time, we're showcasing five fantastic films that are available to stream on the ARROW player and are well worth your time. One note: Clapboard Jungle doesn't arrive on ARROW until the 19th, but I thought it was a perfect title to include here, so you just have to hang on a few days until you can finally check it out for yourself.
Read on for my ARROW indie horror recommendations and happy streaming!
The Bloodhound (Directed by Patrick Picard)
I just recently watched The Bloodhound for a discussion happening on an upcoming episode of Corpse Club, and it has just stuck with me over the last 10 days or so now. It's a movie that I wasn't even sure I liked until the finale hit, and then I fell in love with it. Filmmaker Patrick Picard feels like he's giving us his own twisted modern spin on Edgar Allan Poe with The Bloodhound, and it made me realize the world needs more takes on Poe these days.
Synopsis: Francis (Liam Aiken, A Series of Unfortunate Events), a dispossessed young man, is summoned to the secluded home of his wealthy childhood friend, JP Luret (Joe Adler, The Maze Runner), who is suffering from a mysterious affliction. Upon his arrival, Francis realizes that JP and his ethereal twin sister Vivian (Annalise Basso, Ouija: Origin of Evil) are the sole surviving members of the privileged Luret family, whose legacy has been one of depression and self-destruction, and the only occupants of their family estate. As the old friends attempt to reconnect, a number of inexplicable incidents begin to occur within the house, and Francis finds himself drawn into a world of malaise and despair, where an act of betrayal might provide his only way out…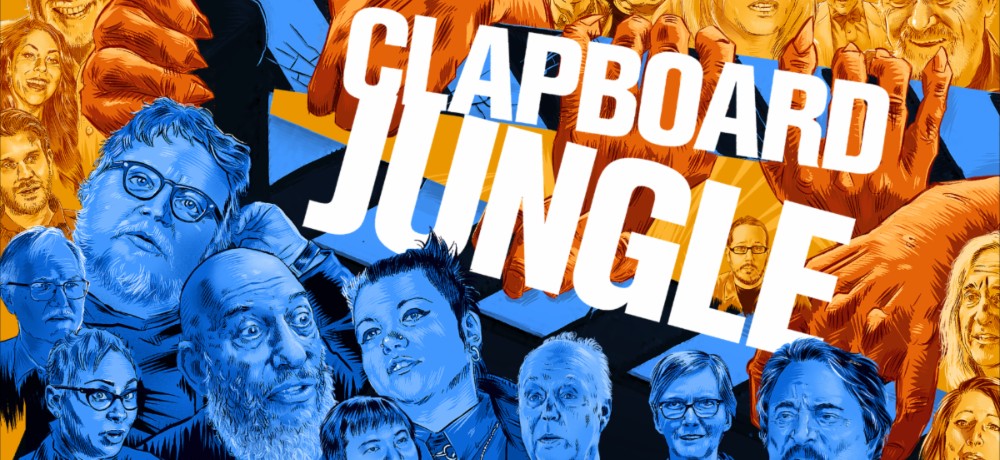 Clapboard Jungle (Directed by Justin McConnell) - Begins Streaming April 19th
Even though I'm partially recommending Clapboard Jungle because it is Indie Horror Month, and it just fits in so perfectly with everything we're doing this month, I'd still be recommending it anyway because it's a fantastic documentary that's a testament to the creative spirit and effectively showcases the power of perseverance, which is something we can all relate to, even if we're not pursuing a career as a director. Clapboard Jungle hits ARROW on April 19th, so definitely check it out when it arrives on the platform next week.
Synopsis: Following five years in the life and career of independent filmmaker Justin McConnell (Lifechanger), this documentary explores the struggles of financing, attracting the right talent, working with practical effects and selling the finished product in the hope of turning a profit. Featuring interviews with a range of industry luminaries – including Guillermo del Toro (Crimson Peak), Sid Haig (Spider Baby), Barbara Crampton (Re-Animator), Mick Garris ("The Stand"), Dick Miller (Matinee), Tom Holland (Fright Night) and George A. Romero (The Crazies), alongside a host of others – not only are technical aspects and interpersonal skills discussed but also the emotional stamina and little-known tips needed to survive in the low budget film industry.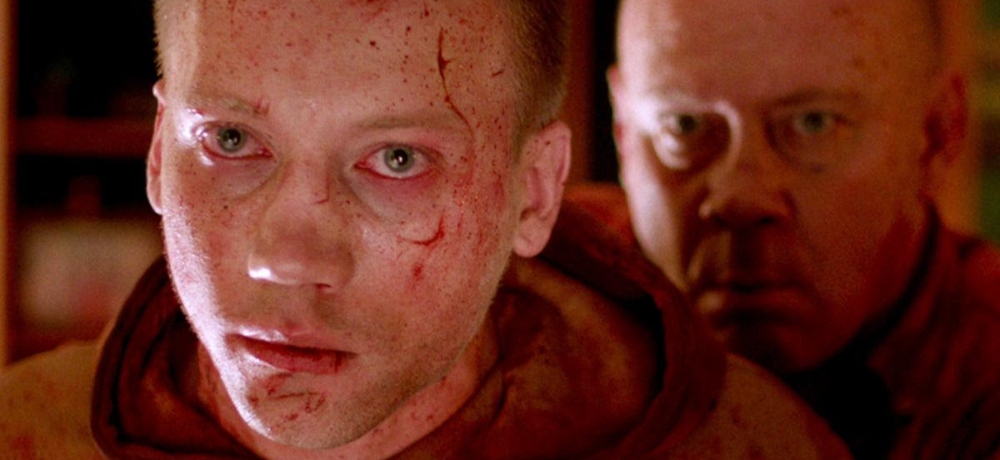 Why Don't You Just Die! (Directed by Kirill Sokolov)
While it may not be horror, I absolutely adored Why Don't You Just Die! and wanted to include it here because I feel like genre fans would totally dig it, too. It's a brutally unflinching and endlessly entertaining debut feature from Kirill Sokolov that features tons of twists, copious amounts of blood, and it kept me wholly riveted from start to finish. Trust me, if you haven't seen Why Don't You Just DIe! yet, I highly recommend righting that wrong just as soon as possible.
Synopsis: Matvey (Aleksandr Kuznetsov) has just one objective: to gain entry to his girlfriend's parents' apartment and kill her father Andrey (Vitaliy Khaev) with a hammer to restore her honour. But all is not as it initially seems, and Matvey's attempts to bludgeon the family patriarch to death don't quite go to plan as Andrey proves a more formidable - not to mention ruthless - opponent than he anticipated... and Matvey, for his part, proves stubbornly unwilling to die.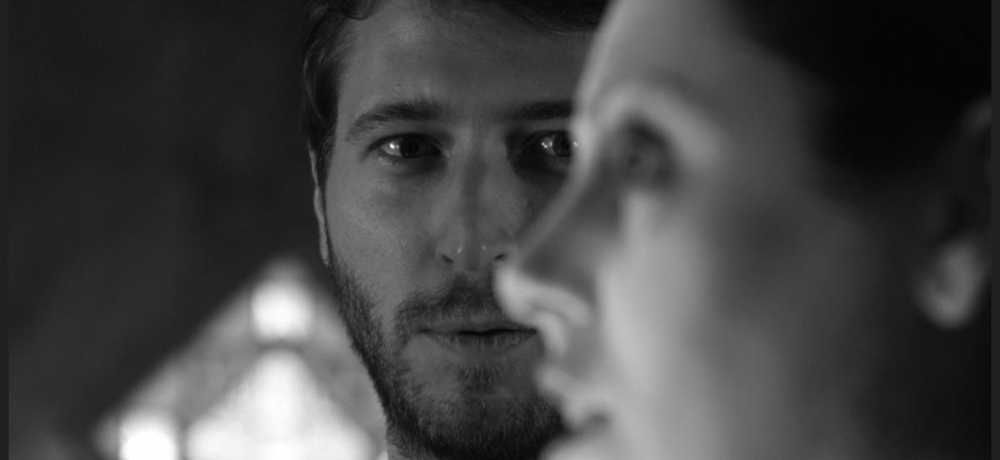 A Ghost Waits (Directed by Adam Stovall)
A real labor of love, I recently had the chance to catch up with A Ghost Waits and I'm so glad I did, because it's definitely a strong contender to make my Favorites List for 2021. Adam Stovall has created something very special here, and I highly recommend genre fans check it out just as soon as they can.
Synopsis: Tasked with renovating a neglected rental home, handyman Jack (MacLeod Andrews, They Look Like People, Doctor Sleep) quickly finds out why the tenants keep leaving in droves - this house is haunted. The ghost in question is Muriel (Natalie Walker), herself employed from beyond the veil to keep the home vacant. Against the odds, Jack and Muriel find they have a lot in common... pulse notwithstanding. Having found a kindred spirit in an otherwise lonely existence, they must fight for their newfound affection as pressure mounts for them each to fulfil their "cross-purposes".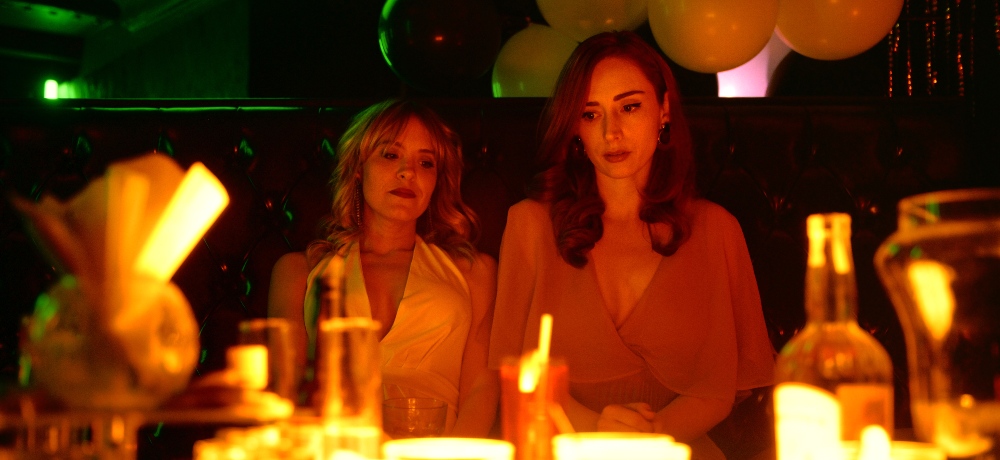 The Stylist (Directed by Jill Gevargizian)
Last week, I posted my interview with director Jill Gevargizian (you can read it HERE), so it should come as no surprise that I'm putting The Stylist on this list, because it is just that damned good. Both Najarra Townsend and Brea Grant deliver top-notch performances and I loved how well Gevargizian was able to create a debut feature that is so gorgeously grotesque and made with a sophisticated touch to boot.
Synopsis: We all dream of being someone else… but for Claire (Najarra Townsend, Contracted), that dream goes from an obsession to a living nightmare. Hairstylist by day, serial killer and collector of scalps by night, Claire's lonely existence is thrown into turmoil when her regular client, Olivia (Brea Grant, After Midnight; director of 12 Hour Shift), asks her to style her hair for her wedding day. Increasingly fixated on Olivia's seemingly flawless life, Claire vows to lock up her scalp collection and change her ways for good – only to discover that repressing your deadly desires is easier said than done…
---------
Go HERE to catch up on all of our Indie Horror Month features!