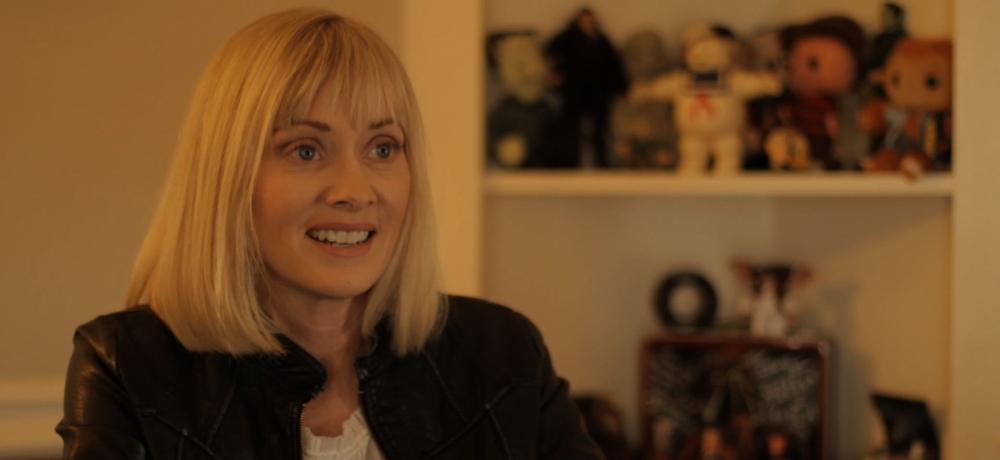 Hello, everyone! We're back with the next two-part video interview for our IHM: Revisited series and it features none other than genre legend Barbara Crampton. Back in 2012, this writer had the privilege of speaking with Crampton about her early career, when she moved from New York to Los Angeles in search of more acting opportunities, and she ended up landing the role of Trista on Days of Our Lives. From there, Barbara was cast in Fraternity Vacation and eventually Re-Animator, which not only helped her fall in love with horror movies, but led to an ongoing collaboration with Stuart Gordon and Jeffrey Combs through several other films, including Castle Freak and From Beyond.
Crampton also discussed working in Italy for Castle Freak and how she saw From Beyond as a pivotal character for her at that time in her career, as well as her thoughts on why Katherine is her favorite role from her collaborations with Stuart Gordon.
Check out the first part of our video interview with Barbara below, and be sure to head back here on Daily Dead this Friday for the second installment of our retro discussion with the legendary actress.
---------
Go HERE to watch all of our Indie Horror Month: Revisited interviews, and go HERE to catch up on all of our Indie Horror Month features!