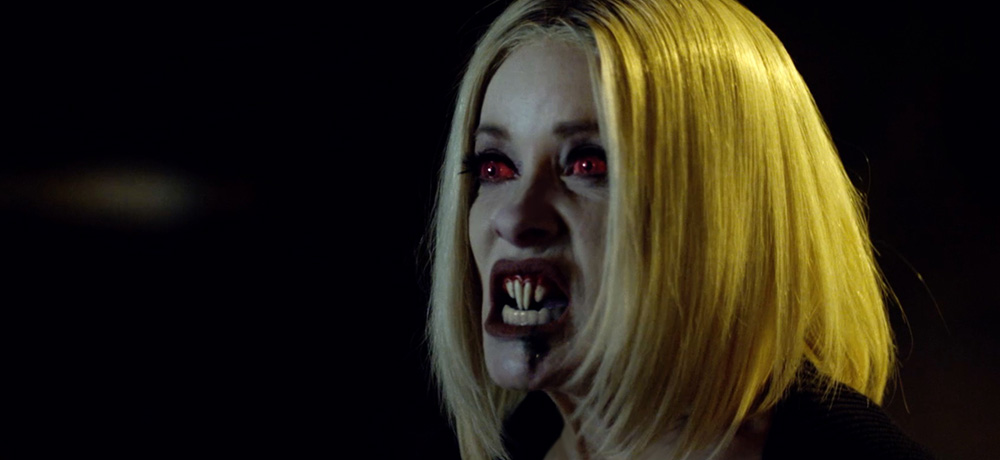 On this 200th episode of Daily Dead's official podcast, Heather Wixson is joined by writer, director, and producer Travis Stevens to discuss his new horror movie, Jakob's Wife. Listen as Travis (who co-wrote the film with Kathy Charles and Mark Steensland) talks about what drew him to the initial script by Mark, the importance of taking an empowering approach to vampires, and the joys of working with a talented cast that includes Barbara Crampton, Larry Fessenden, Bonnie Aarons, and CM Punk (aka Phil Brooks). In celebration of Indie Horror Month on Daily Dead, Travis and Heather also discuss four other recent indie horror movies they've enjoyed: Come True, The Strings, The Stylist, and The Bloodhound!
You can listen to the 200th episode of Corpse Club right now on iTunes, Google Play, Spotify, iHeartRadio, Stitcher, TuneIn, YouTube, Pandora, and SoundCloud.
Looking for more scary good Corpse Club content? Be sure to check out our Corpse Club website and memberships. Not only can you view past episodes, but you can also sign up to be an official Corpse Club member to enjoy a wide range of rewards, including a shirt and pin that are to die for, access to bonus content, and the ability to suggest an episode topic!
Missed out on our previous episodes? Don't despair, our entire backlog is waiting for you on our website!
---------
Go HERE to catch up on all of our Indie Horror Month features!
Our Episode 200 Online Player: