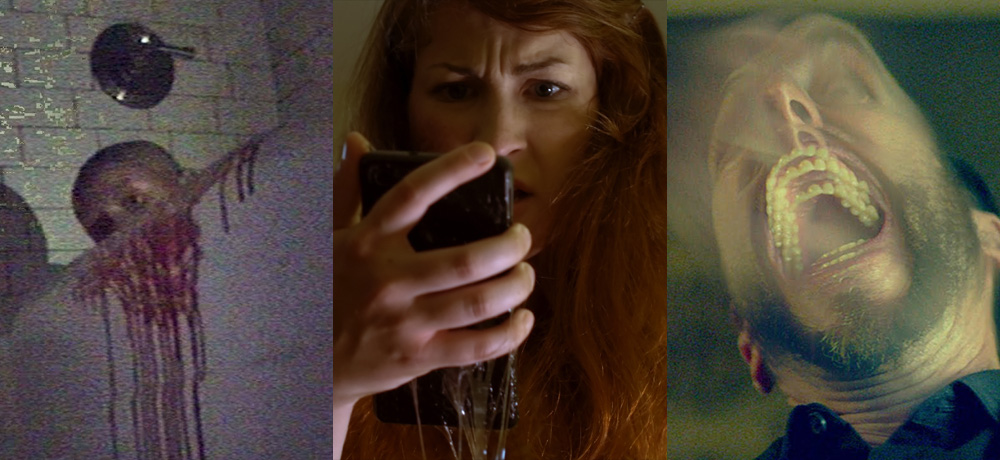 Happy Sunday, everyone! Last weekend, we shared with you our first batch of short films that we're showcasing as part of our ongoing Indie Horror Month celebration here on Daily Dead (if you missed it, you can check it out HERE). And today, we're back with a brand new trio of genre shorts to keep you entertained, so we hope you're ready for some fun.
On tap for this week's Sunday Shorts is The Ghost House from Zach Lorkiewicz, Ariel Hansen's Nepenthes and Electromagnetic by Andrew Marks.
We hope you enjoy these quick bites of fright - cheers!
The Ghost House (Directed by Zach Lorkiewicz)
Synopsis: This video is cursed.
Nepenthes (Directed by Ariel Hansen)
Synopsis: Max is desperate to make a meaningful connection, but when she decides to meet an online dating match at home she gets herself into a painfully sticky situation.
Starring: Ariel Stack and Tristan Risk
Electromagnetic (Directed by Andrew Marks)
Synopsis: A director and actress pay a visit to an obsessed film editor whose hypnotic soundscapes shatter their perceptions of reality.
Starring: Bodhi Elfman, Jose Zúñiga, Kate Simmons and Sarah-Jayne Bedford