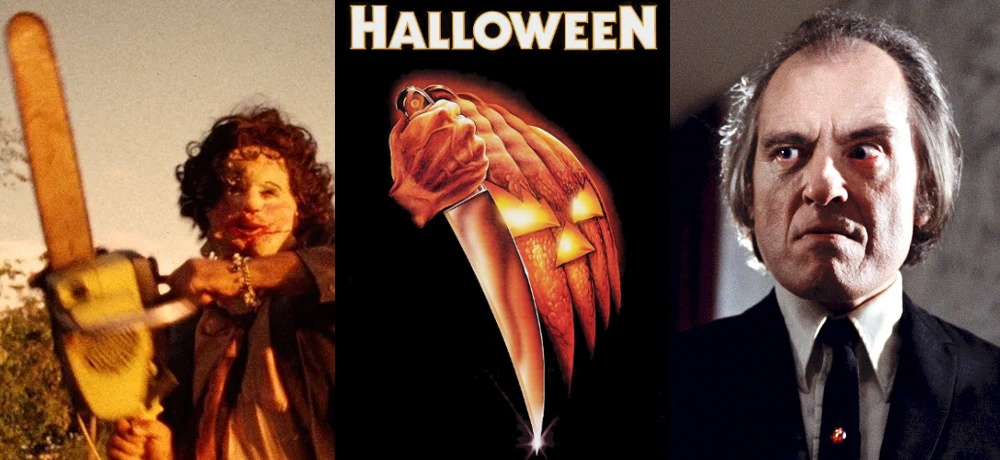 Hello, dear readers! Today, we here at Daily Dead are kicking off our 2022 Indie Horror Month celebration, and we have a ton of killer content coming your way throughout the entire month of April that will highlight some amazing indie genre goodness created by an assortment of maverick makers from both the past and present. And for our first official piece for IHM 2022, I thought it made sense to take a look at one of the most pivotal decades in independent horror cinema: the 1970s.
While we've had plenty of brilliant indie horror released here in America throughout every decade (it's worth noting that the roots of independent horror can even be traced back 100 years to the release of F.W. Murnau's Nosferatu), there were certainly several key figures who were busy making horror movies on their own terms prior to the '70s that helped pave the way for how the landscape of genre would ultimately shift during this decade in particular. One of those people was William Castle, who spent plenty of time working for Columbia Pictures and then eventually struck out on his own, creating his own brand of horror through films such as Macabre, The Tingler, House on Haunted Hill, 13 Ghosts, and many more projects throughout the 1960s.
Another legendary figure in the world of independent filmmaking who began his journey prior to the '70s was Roger Corman. Considered the pioneer of pop cinema, Corman also got his start in the studio system (20th Century Fox) and decided to break out on his own during the 1950s, forever changing the filmmaking landscape in so many ways (Corman, who is currently 95 years young, even produced films during the late 2010s, which could possibly mean he might have the lengthiest career we've ever seen in Hollywood).
And, of course, before we dive into all the amazing and influential indie horror from the '70s, we have to take a moment to tip our hats to how everything seemed to change once an ambitious filmmaker by the name of George A. Romero formed Image Ten Productions with several friends and eventually unleashed Night of the Living Dead in 1968 onto an unsuspecting world at large, ultimately forever changing cinema both in and outside of the genre realm. And I'd also be remiss if I didn't take a moment to celebrate the mad genius of Herschell Gordon Lewis, whose Blood Feast ushered in a new subgenre of horror in 1963 when it dared to subject viewers in the U.S. to onscreen gore for the very first time ever.
So, while it's true that every decade has given us some memorable and influential indie frights, it feels like what happened during the 1970s was a turning point in Hollywood, but it also forever changed the landscape of horror in particular. Careers were made. Franchises were unknowingly born in some instances (even if we had to wait until the '80s for the sequels). And so many of the indie horror movies that came out during this time ended up becoming so influential that we're still feeling their influences five decades later. Without a doubt, when it comes to independent horror, the 1970s were a watershed decade.
At the start of the decade, the aforementioned Herschell Gordon Lewis was still keeping busy behind the camera with both The Wizard of Gore and The Gore Gore Girls. In 1972, American International Pictures and filmmaker William Crain made cinematic history with their blaxploitation horror film Blacula, which helped usher in a new era of projects being made by AIP and gave horror fans the very first depiction of a Black Dracula. In the very same year, Wes Craven made his first "traditional" feature film when he teamed up with Sean S. Cunningham to traumatize audiences with their depraved exploitation horror movie The Last House on the Left. Craven followed up the highly controversial project with The Hills Have Eyes in 1977, and officially cemented his place as one of the most provocative directors working in horror during that decade (and continued to prove himself throughout several decades to come, too).
Five years after forever changing the landscape of movies, George A. Romero returned to the world of horror with his 1973 infectious horror/sci-fi mash-up The Crazies. Just a few years later, Romero somehow found a way to outdo himself when both Martin and Dawn of the Dead were released in 1978 (he also directed both There's Always Vanilla and Season of the Witch during that decade as well), with the latter becoming one of the biggest releases and financial successes in Romero's decades-spanning career.
It was also during the 1970s when the prolific writer/director/producer extraordinaire Larry Cohen transitioned from working in television to feature films, and helmed several projects before making his debut in horror with It's Alive in 1974. Cohen stayed busy throughout the rest of the decade, directing two more genre movies—God Told Me To and It Lives Again—as well as the biographical drama The Private Files of J. Edgar Hoover.
But the very same year that Cohen released It's Alive, an up-and-coming director from Austin, Texas, by the name of Tobe Hooper shocked everyone to their core when The Texas Chain Saw Massacre premiered in October 1974. Made for under $200,000, The Texas Chain Saw Massacre spent something like eight years playing cinemas around the country, eventually earning about $30 million in box office receipts during its unprecedented theatrical run. It should go without saying that The Texas Chain Saw Massacre is not only one of the most influential horror movies of that decade, but of all time as well. And just a few years later, Hooper followed up that landmark effort with his croc-fueled trashterpiece, Eaten Alive, which featured the likes of Robert Englund, Neville Brand, William Finley, and Morticia Adams herself, Carolyn Jones.
In 1977, David Lynch left his unmistakable mark on genre cinema with his first feature, Eraserhead, which became a hit midnight movie that played at theaters for years, and led to Lynch capturing the attention of producer Jonathan Sanger (via Mel Brooks' assistant, Stuart Cornfeld) when he was looking for someone to take the directorial reins of The Elephant Man just a few years later. And once Brooks, who was a key producer on the biographical drama, saw Eraserhead for himself, he immediately hired Lynch for The Elephant Man.
When you talk about influential horror movies of the 1970s, it pretty much goes without saying that John Carpenter's 1978 masterpiece, Halloween, became a huge moment in horror history as well for a variety of reasons. Not only did it inspire a new wave of slasher cinema that would follow in its fright-filled footsteps, but Halloween (1978) became one of the most profitable independent horror movies of all time after it earned $70 million in box office receipts worldwide (and its production budget was somewhere in the $300,000 range). With Halloween, John Carpenter became one of the most sought-after horror directors, and the film also launched several other careers, including Debra Hill and Jamie Lee Curtis.
While Halloween coming out that year is enough to make 1978 a pretty damn stellar year for horror, Joe Dante also directed his first solo project in 1978—Piranha—for producer Roger Corman, which helped establish him as a rising talent in the industry (Dante also worked with Allan Arkush on both Hollywood Boulevard and Rock 'n' Roll High School during the late 1970s). And before the decade wrapped up, yet another up-and-coming filmmaker by the name of Don Coscarelli introduced horror fans to the terrors of The Tall Man with Phantasm.
Obviously, what I've covered here is only a simplified look at what was happening in the indie horror scene during the 1970s, and it doesn't even take into account all the exciting things happening in Canada (hello, David Cronenberg!) or around the rest of the world, either. But I do hope after taking this trip down horror cinema's memory lane, perhaps it'll help strengthen your love and appreciation of independent cinema, and it shows you just how many amazing things were happening in the genre world during this essential decade of horror filmmaking.
---------
Go HERE to catch up on all of our Indie Horror Month 2022 features!