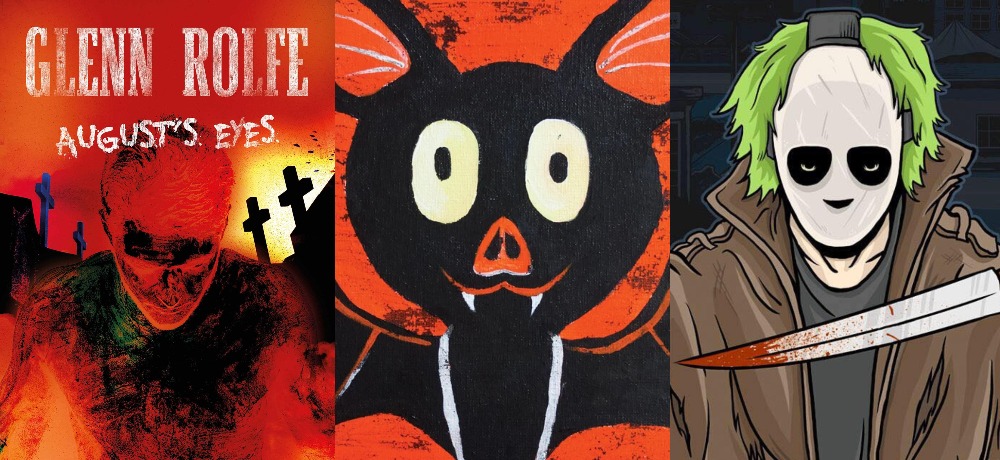 Hello, dear readers and welcome back to our second installment of Marketplace Monday in honor of our ongoing Indie Horror Month celebration (if you happened to have missed it, you can check out the first installment HERE). While we're putting the spotlight on a ton of great indie horror movies and filmmakers out there throughout April, we want to make sure that we showcase all different types of creators out there for IHM 2022, and so Marketplace Mondays is our way of highlighting other horror-fueled creativity from an assortment of talents from all over the world.
Check out this week's Marketplace Monday artists, writers, and creators, and be sure to head back here throughout the rest of April for even more indie horror awesomeness!
Books
We Make Monsters Here (By Richard Newby)
In a country built on dreams, nightmares swell beneath the surface. Monsters face job insecurity in a new age. A group of former friends gather for one last game. A pizza delivery driver's search for the ultimate high becomes an odyssey in body horror. Romance blossoms between a DJ and a woman who wants to be dinner. A soldier returns home from war but isn't what he seems. The lessons learned at a family dinner have bloody consequences. History darkens the present as an underground boxing match leads a young woman to a path of destruction.These stories and more sift through the pieces of 21st century American wreckage as the pursuit for identity and belonging take dark twists of fate. Discover what we've sown in this place we call home. Discover what happens when a society based on winning ultimately loses. Discover the truth, that above all else, We Make Monsters Here.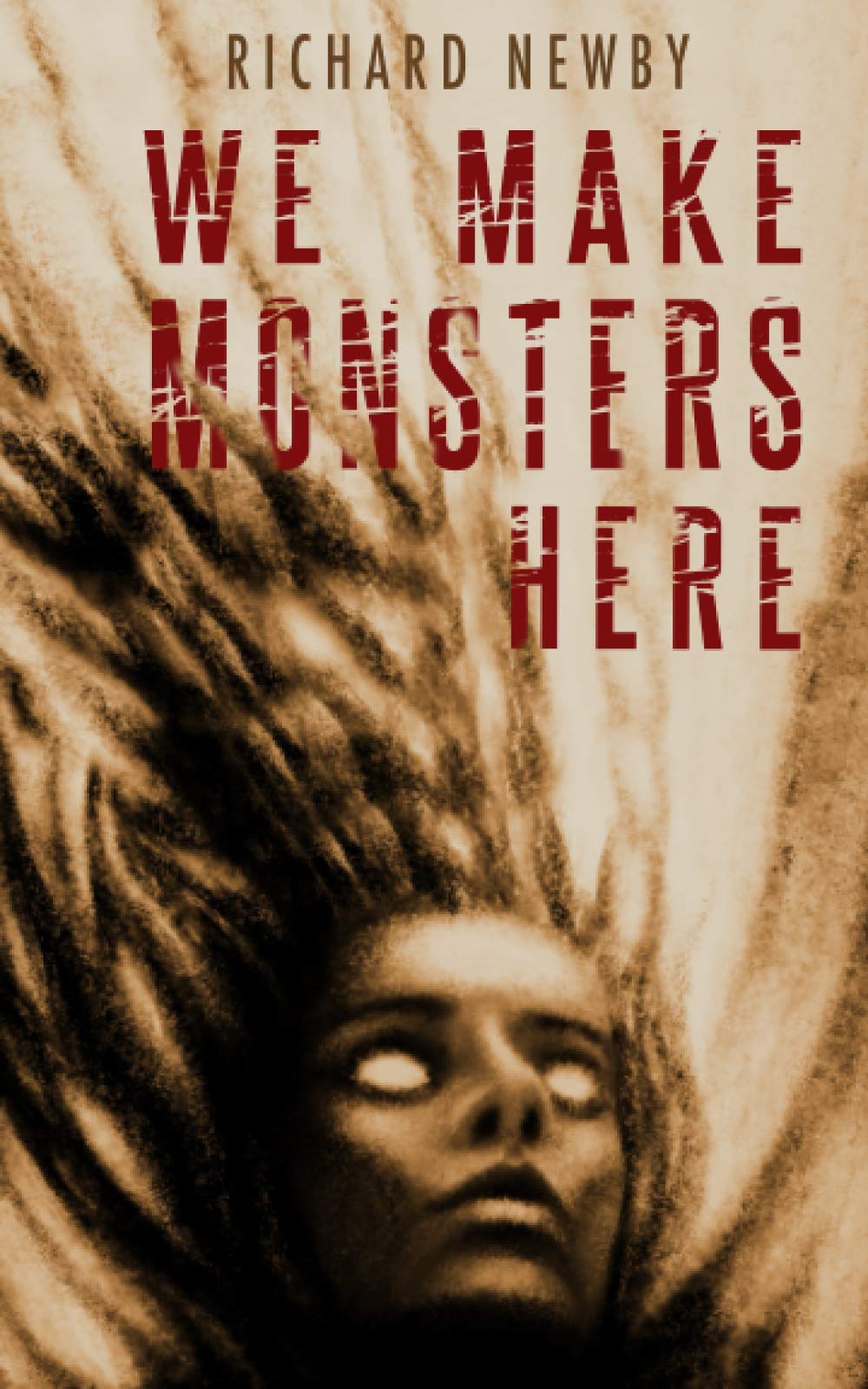 The Feast of the Innocents: A Novel of Astonishing Terror (By Colin Harker)
Winter 1665. Cyrus flees England to escape the human monster who murdered his father, but the horrors of Laughlin Priory are as inescapable. Pursued by a mysterious killer from France — haunted by a one-eyed chimney sweeper with sinister motives and an insatiable curiosity — in the Priory, Cyrus learns some secrets are worse than death.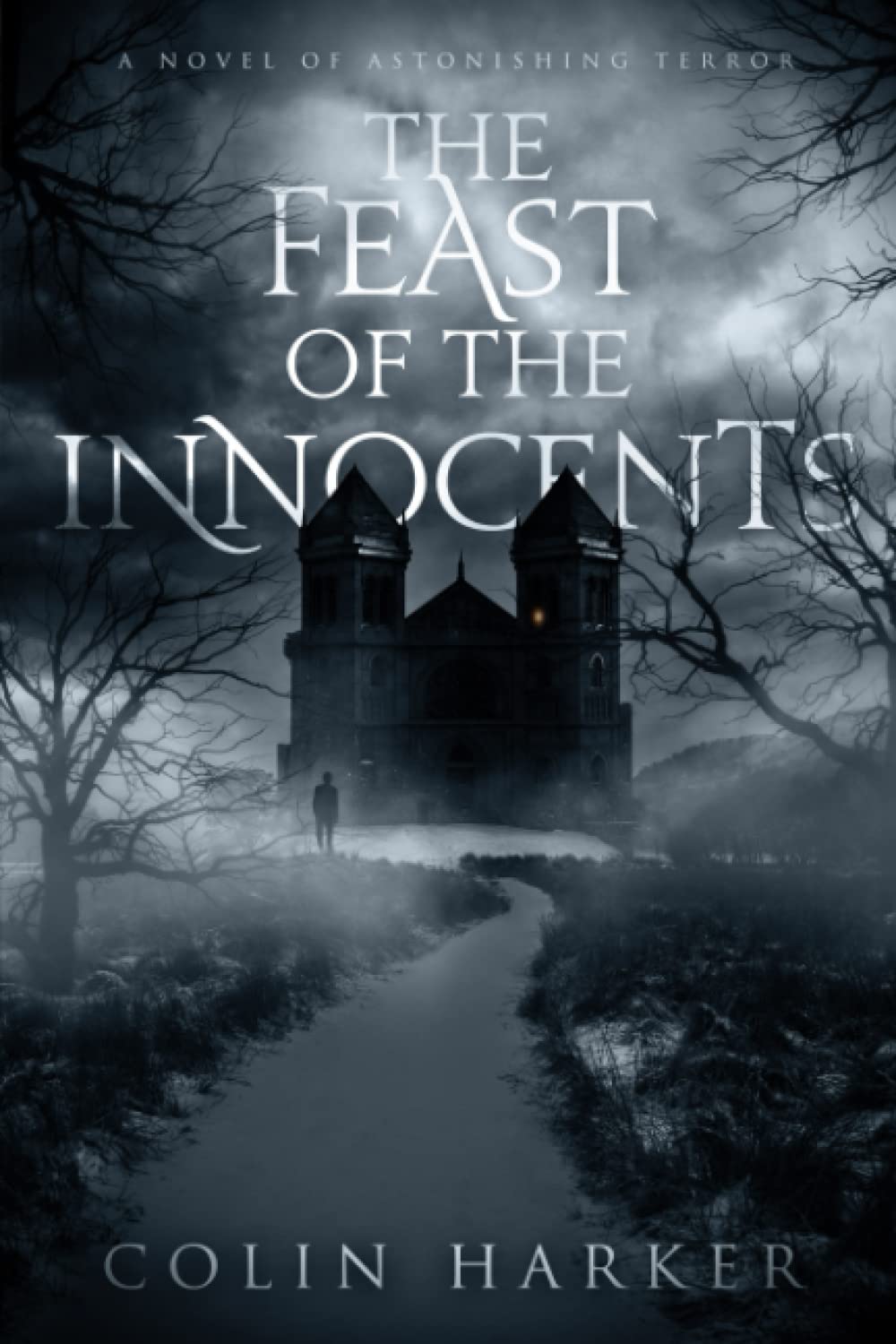 August's Eyes (By Glenn Rolfe)
When dreams start bleeding into reality, a social worker is forced to face the mistakes of his past.
A serial killer has found a way to make his land of graveyards a sinister playground to be bent at his sadistic will.
The secrets behind August's eyes will bring two worlds together, and end in a cataclysm of pain and ruin.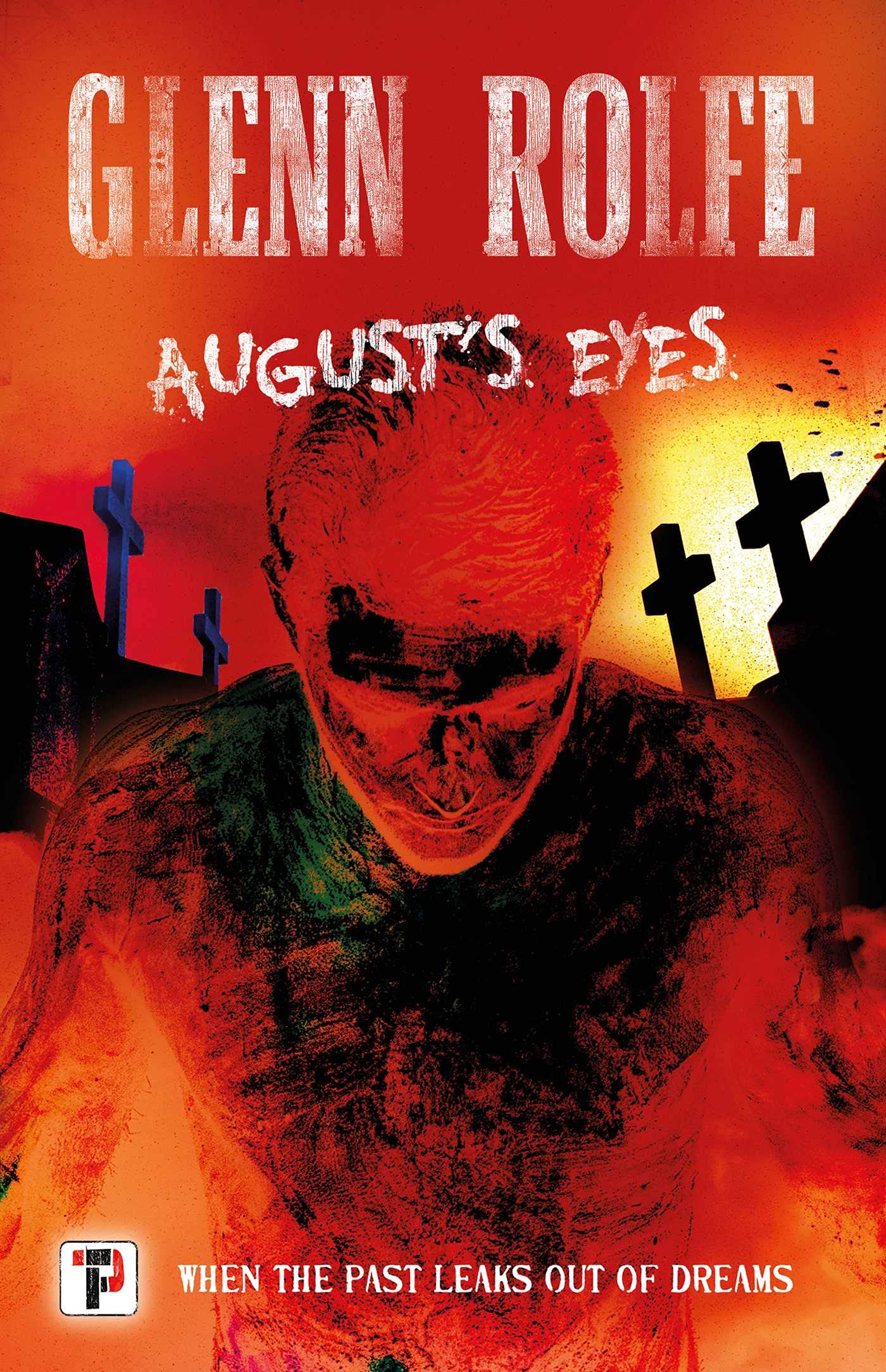 Wait for Me (By J.M. McKenzie)
Lisa is on a train, 20 miles from home, when the United Kingdom is hit by a terrifying bioterrorist attack, and a national emergency is declared. After she was separated from her husband, Neil, in the hours following the September 11th attack, she made him promise that, in the event of a similar crisis, their priority should be to go home and wait for each other there.Keeping her promise, and trusting Neil to keep his, she sets out on what she believes will be a quick and easy journey. But the world she once knew has changed forever and has become deadly and unpredictable. Will she make it back home to Neil? Will he be there? Will he wait for her?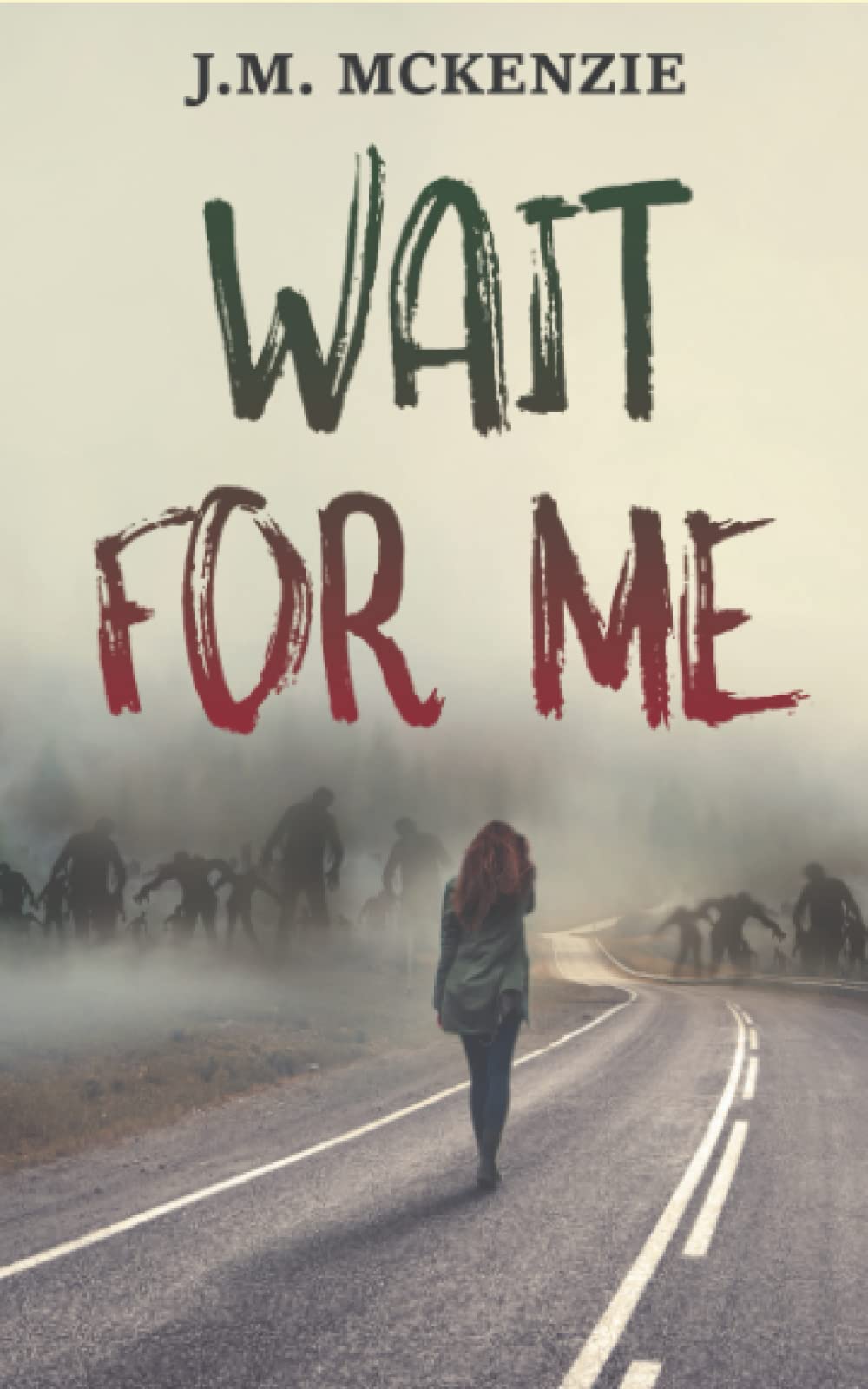 Artists
I've been following Henrik Honk for a few years now on Twitter, and he always has some amazing creations that he's working on that frequently leave me completely blown away. He regularly releases new pieces on his Etsy shop, so I highly recommend following him so that you can stay on top of his latest releases because they would make for a killer addition to any horror lover's home, so you definitely do not want to miss out.
Dork Fair Productions by T. Denton
We've featured the work of T. Denton here on Daily Dead before, but considering much of his work revolves around celebrating Joe Bob Briggs, Darcy, and The Last Drive-In (who are all due to return to Shudder at the end of this month), I thought it only made sense to highlight his work once again so that you can keep an eye out for his creations that tie into The Last Drive-In on his Etsy shop (which you can find HERE) or peruse his current offerings as well.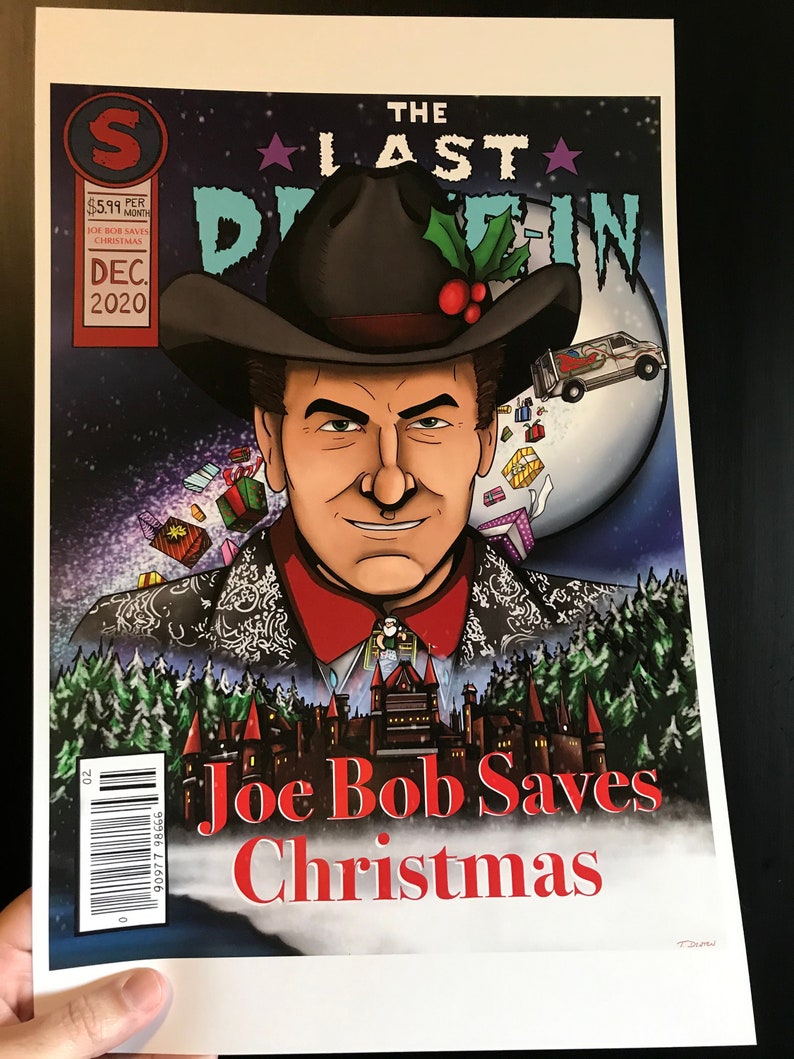 Becky Tyler's work spans all different genres, but I recently saw this adorable bat painting that she created, and thought it would be fun to highlight her work as part of Indie Horror Month this year. You can check out all of her work on her Etsy shop HERE. Enjoy!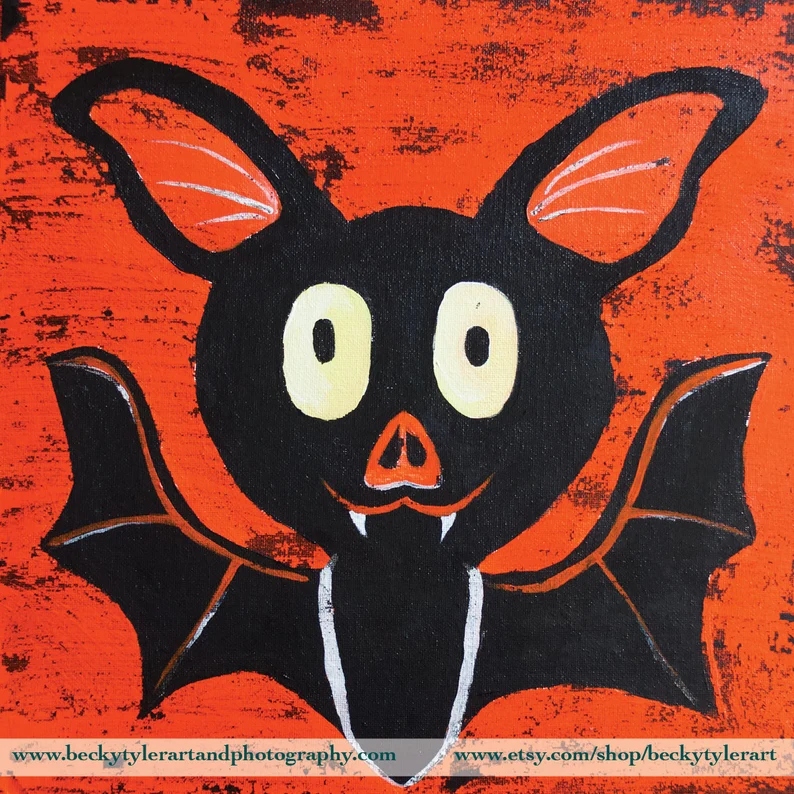 Retailers
I've been such a huge fan of Jennifer McCarthy's amazing horror jewelry at Final Girl Designs for a while now—so much so, she makes me want to actually start accessorizing again (which is no easy feat considering that I am a very unfancy horror fan!). If you're looking to spoil yourself or get the horror fan in your life a gift, I highly recommend checking out all the frightfully fun accessories at Final Girl Designs.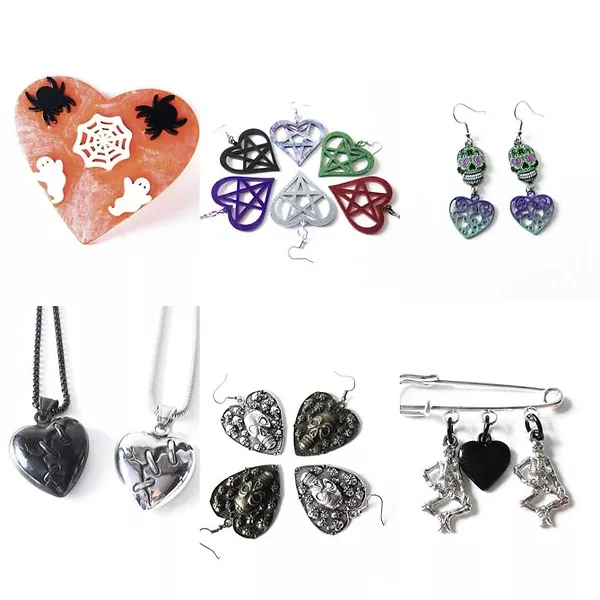 If you're in the market for some horror-themed apparel, you are definitely going to want to check out Studiohouse Designs. I've really been digging all their tie-dye shirts lately and their VHS stack shirts and other designs are all pretty damn awesome, too.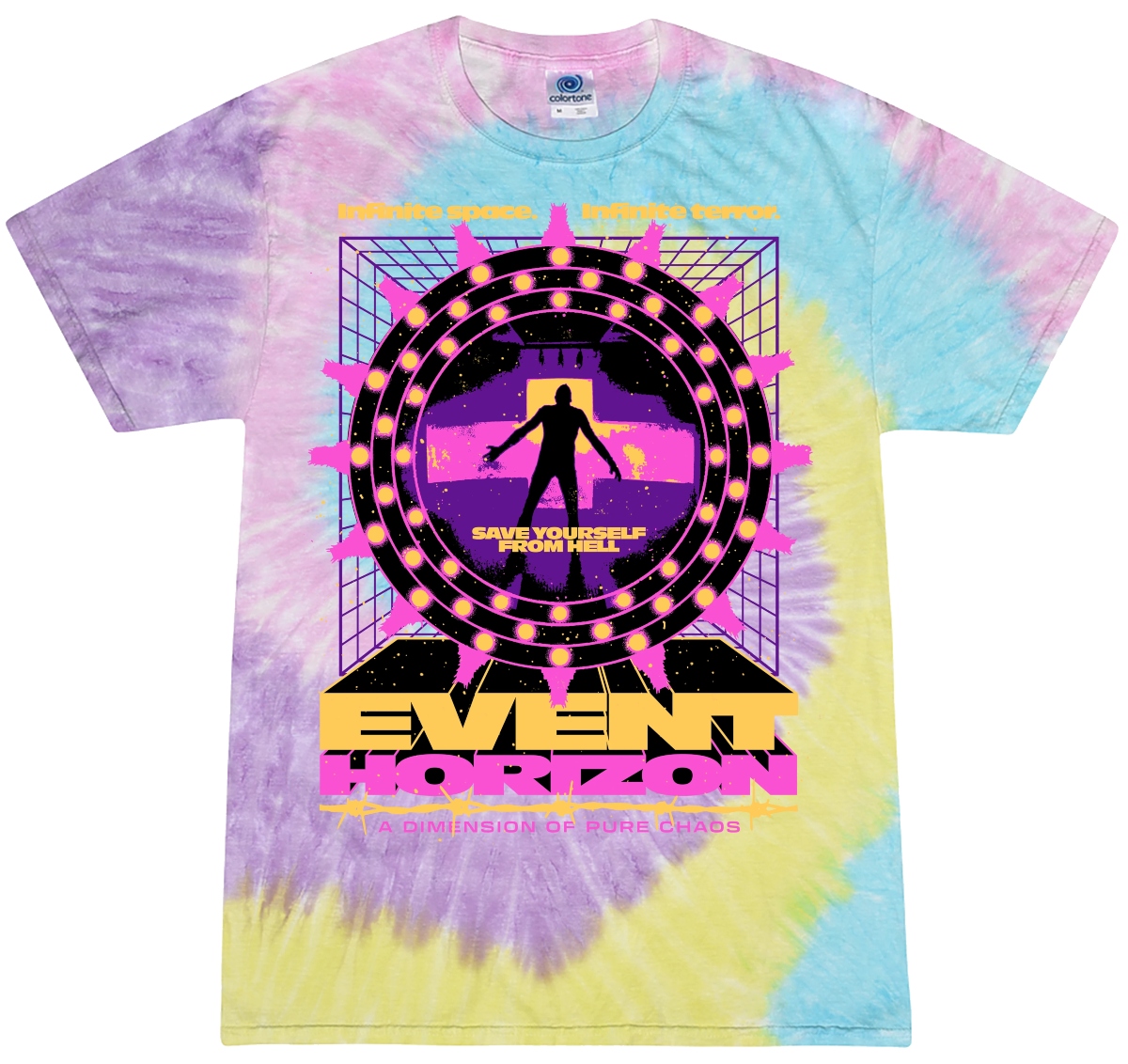 I discovered Let's Get Galactic from Northern California artist Cassie earlier this year, and I love how she infuses all of her creations with tons of color. Cassie's Let's Get Galactic shop has an array of amazing products—everything from journals to art prints to stickers and so much more. To see all of Cassie's amazing creations, be sure to check out her shop HERE.

I've been playing Mixtape Massacre for years now, but I gotta say, the original game became so crucial to our household keeping our sanity throughout the pandemic and I've always enjoyed how they continue to evolve to give their fans new experiences with their games. If you're in the market to enjoy a killer horror game, I highly recommend Mixtape Massacre and all their expansion packs that will surely provide you with endless nights of fun.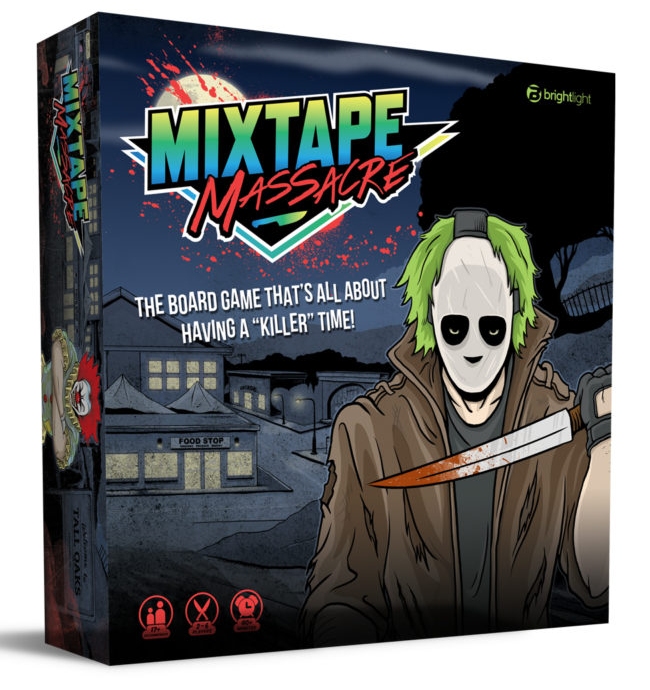 ---------
Go HERE to catch up on all of our Indie Horror Month 2022 features!