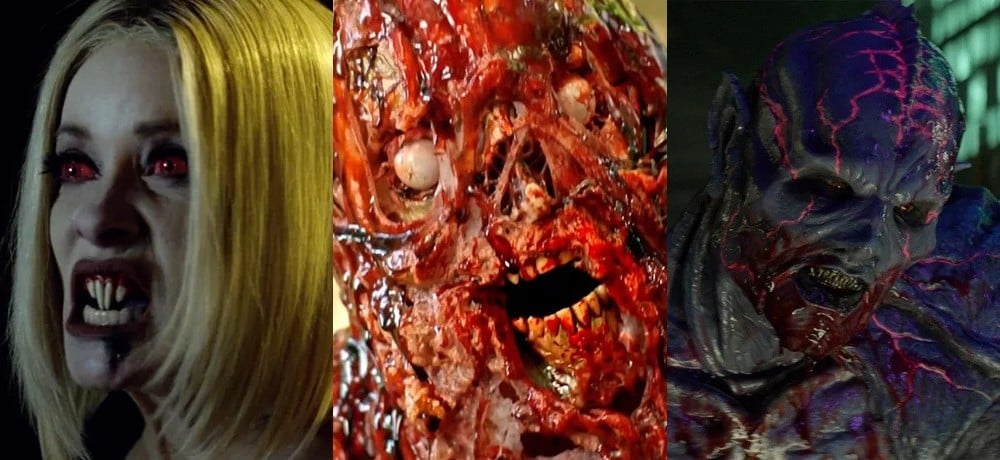 Happy Saturday, everyone! Yesterday, we discussed all the amazing independent horror movies that came out during the 2010s and beyond (you can read that piece HERE), so I thought it made sense for this installment of our Saturday Streams series to stay as current as possible. With that in mind, I decided to comb through Shudder's digital offerings and put together this list of 20 different indie horrors from the 2020s that are very much worth your time. Shudder gets a lot of love (and rightfully so) for all of the classic genre films that their subscribers can access at any given time, but I also deeply appreciate their deep commitment to being the best platform out there that showcases the work of independent filmmakers from all over the world.
So, if you've had difficulty keeping up with all the great horror that has been released over the last few years (that's something I struggle with too!), hopefully this list can serve as a guide to help you as you seek out some killer modern genre offerings that not only celebrate what makes horror so great, but are entertaining as well.
Happy Streaming!
After Midnight
Ten years into his small-town, storybook romance with Abby, Hank suddenly wakes up to an empty home. With nothing but a cryptic note to explain why she left, Hank's charmed life begins to fall apart. To make matters worse, Abby's disappearance seems to trigger the arrival of a ferocious creature that crawls out of the old grove on the edge of his property.
Bloodthirsty
Grey, an indie pop singer, whose first album was a smash hit, gets an invitation to work with notorious music producer Vaughn Daniels at his remote studio in the woods. Together with her girlfriend Charlie, they arrive at his mansion, and the work begins. But as her work with the emotionally demanding Vaughn deepens, the vegan singer begins to hunger for raw meat. As her appetite changes, her body starts to transform and she begins to find out who she really is.
Death Drop Gorgeous
A dejected bartender and an aging drag queen fight to survive the eccentric and hostile nightlife of a corrupt city, as a masked maniac slaughters young gay men and drains them of blood.
Hellbender
16 year-old Izzy leads an isolated life on a lonely mountaintop. All she's learned is from her protective mom and the wilderness that swallows them. Questioning her illness and starved for companionship, Izzy sneaks down the mountain where she befriends brazen Amber. Izzy is in heaven, until a cruel drinking game with a live worm unleashes a new kind of hunger. Confused and scared, Izzy appeals to Mom for answers. But Mom's secrets are as old and dark as the bloodline from which they're born, and her grip is tight. Nature can only sleep for so long though, and when it wakes, it's hungry as hell.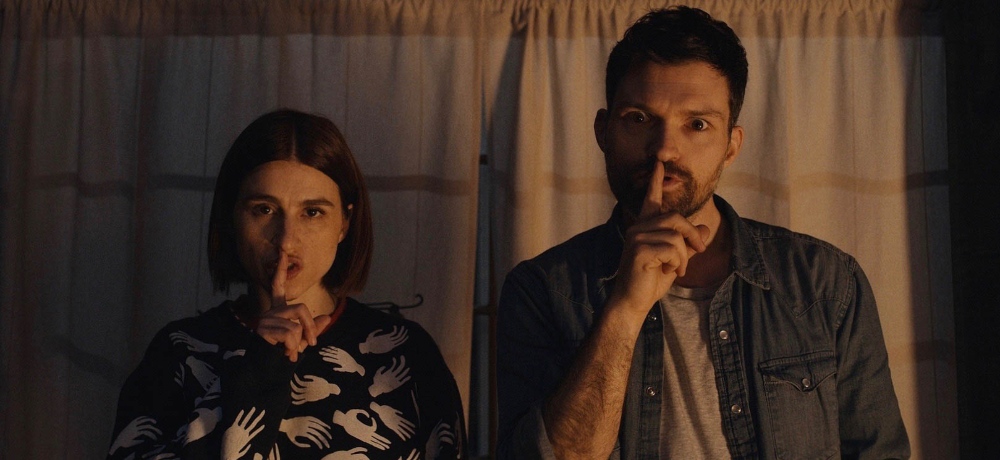 Scare Me
During a power outage, two strangers tell scary stories. The more Fred and Fanny commit to their tales, the more the stories come to life in the dark of a Catskills cabin. The horrors of reality manifest when Fred confronts his ultimate fear: Fanny may be the better storyteller.
Anything for Jackson
After losing their only grandson in a car accident, grief stricken Audrey and Henry kidnap a pregnant woman with dark intentions. To perform a "Reverse Exorcism", putting little Jackson inside her unborn child.
Superhost
Travel vloggers Teddy and Claire run a channel called "SUPERHOST," where they share their experiences in and around vacation homes, and until recently, had become successful doing it. With a dwindling subscriber count, they find the perfect opportunity to create content that people want to see when they meet Rebecca, the host of their most recent trip. Slowly they start to realize that something isn't right with Rebecca, and as they investigate it further, they unlock a horrifying truth. She doesn't just want a great review, she wants something far worse.
My Heart Can't Beat Unless You Tell It To
Dwight and his sister Jessie reach a crossroads over what to do about their younger brother Thomas' mysterious illness. The increasingly dangerous task of keeping him alive weighs heavy on sensitive Dwight, and as a fiercely private and close-knit family unit, Thomas and Jessie depend on him and the rituals they've learned in order to keep their secret. Dwight yearns for another life, but Jessie will stop at nothing to keep her family together.
Vicious Fun
Joel, a caustic 1980s film critic for a national horror magazine, finds himself unwittingly trapped in a self-help group for serial killers. With no other choice, Joel attempts to blend in with his homicidal surroundings or risk becoming the next victim.
The Last Matinee
In THE LAST MATINEE, the audience attending the last showing of a horror film in a small downtown cinema are terrorized by a murderer who begins to pick them off, one by one. The only person to notice that something strange is going on is the projectionist's daughter.
I Blame Society
A struggling filmmaker senses her peers are losing faith in her ability to succeed, so she decides to prove herself by finishing her last abandoned film... and committing the perfect murder.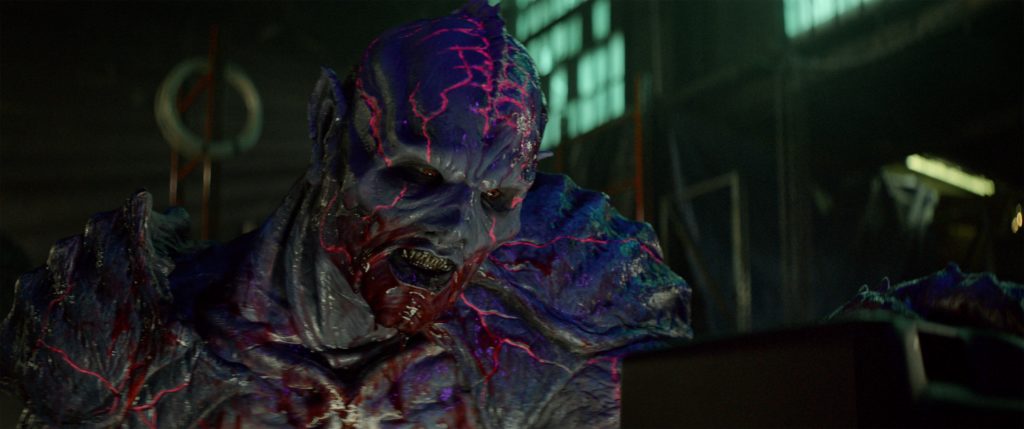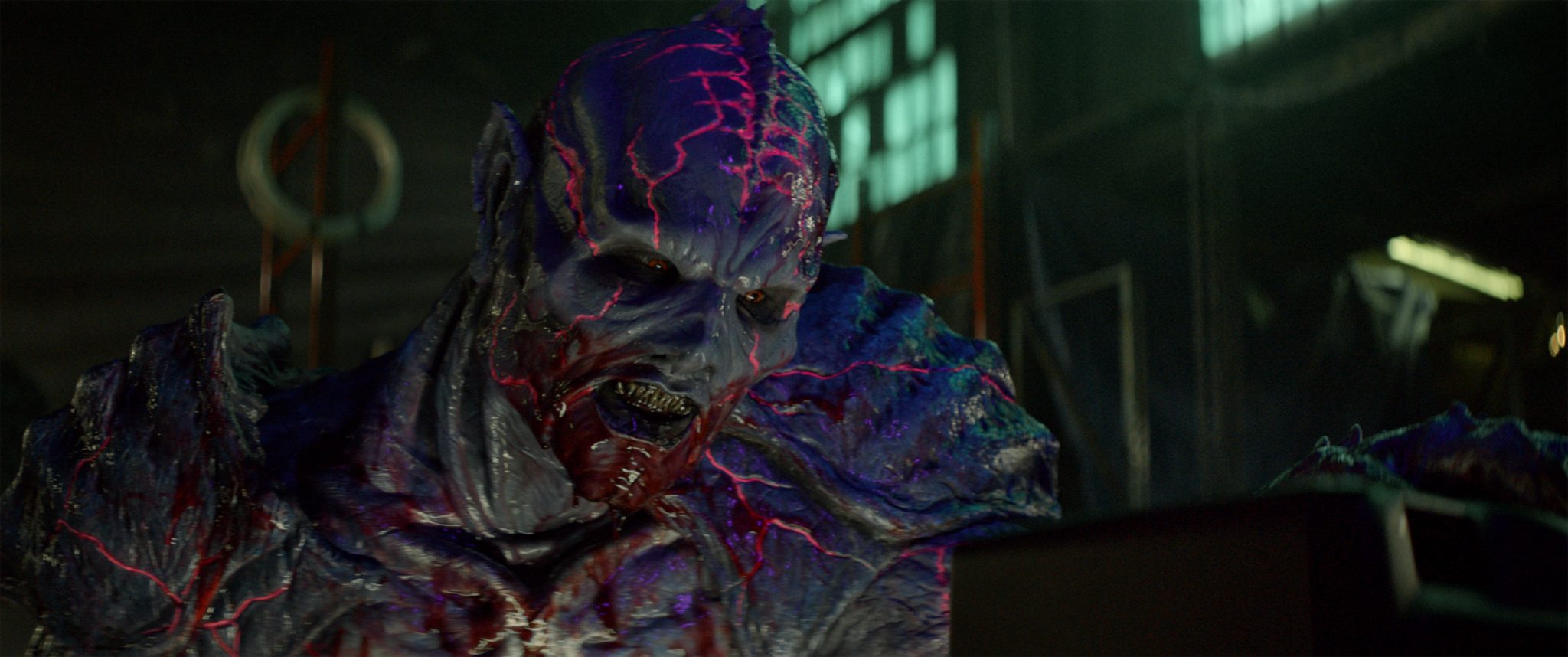 Psycho Goreman
Mimi and Luke resurrect an alien overlord and, using the magical amulet they discovered, force him to obey their childish whims. It isn't long before intergalactic friends and foes converge in suburbia to battle for the fate of the galaxy.
Scare Package
In this riotous anthology, Chad Buckley is a lonely Horror aficionado, spending his days overseeing a struggling video store and arguing with his only customer, Sam. When an unsuspecting applicant arrives, Chad sets out to teach him the rules of Horror; weaving in and out of hilarious segments geared toward the ropes and tropes of terror.
The Boy Behind the Door
A night of unimaginable terror awaits twelve-year-old Bobby and his best friend, Kevin, when they are abducted on their way home from school. Managing to escape his confines, Bobby navigates the dark halls, praying his presence goes unnoticed as he avoids his captor at every turn. Even worse is the arrival of another stranger, whose mysterious arrangement with the kidnapper may spell certain doom for Kevin. With no means of calling for help and miles of dark country in every direction, Bobby embarks on a rescue mission, determined to get himself and Kevin out alive... or die trying.
Slapface
A boy deals with the loss of his mother by creating a dangerous relationship with a monster rumored to live in the woods.
Attack of the Demons
For centuries, a demonic cult has been plotting world destruction. When a small Colorado town is overrun by a legion of mutating demons, three non-demon hunter friends must use every skill their minds can fathom to stave off the demon apocalypse.
Teddy
Twentysomething Teddy lives in a foster home and works as a temp in a massage parlor. Rebecca, his girlfriend, will soon graduate. A scorching hot summer begins. But Teddy is scratched by a beast in the woods: the wolf that local angry farmers have been hunting for months. As weeks go by, animal compulsions soon start to overcome the young man.
Host
Six friends get together during lockdown for their weekly zoom call. It's Haley's turn to organize an activity and instead of a quiz, she's arranged for a Medium to conduct a séance. Bored and feeling mischievous, Jemma decides to have some fun and invents a story about a boy in her school who hanged himself. However, her prank gives license for a demonic presence to cross over, taking on the guise of the boy in Jemma's made-up story. The friends begin noticing strange occurrences in their homes as the evil presence begins to make itself known, and they soon realize that they might not survive the night.
Slaxx
A possessed pair of jeans is brought to life to punish the unscrupulous practices of a trendy clothing company. Shipped to the company's flagship store, Slaxx proceeds to wreak carnage on staff locked in overnight to set up the new collection.
Jakob's Wife
Anne is married to a small-town minister and feels like her life and marriage have been shrinking over the past 30 years. After a chance encounter with "The Master," she discovers bite marks on her neck, a new sense of power and an appetite to live bigger and bolder than ever. As Anne is increasingly torn between her enticing new existence and her life before, the body count grows and Jakob realizes he will have to fight for the wife he took for granted.
---------
Go HERE to catch up on all of our Indie Horror Month 2022 features!