Hello, everyone! Tomorrow brings us a new round of horror and sci-fi home media releases, and we've got a look at what you can expect from this week's titles. If you're a Halloween fan, then Tuesday is a big day for you because Halloween Kills will be arriving via multiple formats, and its release also includes an extended cut of the film as well. For all you science fiction enthusiasts out there, you'll definitely want to pick up Denis Villeneuve's adaptation of Dune to enjoy at home and Kino Lorber is showing some love to Dario Argento's The Card Player this week as well.
Other Blu-ray and DVD releases for January 11th include Lantern's Lane, Fisher, Premutos: The Fallen Angel, and Basket Case: Standard Special Edition.
Basket Case: Standard Special Edition (Arrow Video, Blu-ray)
The feature debut of director Frank Henenlotter (Brain Damage, Frankenhooker), 1982's Basket Case is a riotous and blood-spattered "midnight movie" experience, now immortalized in a lavish 4K restoration by the Museum of Modern Art (MoMA).
Duane Bradley seems like a pretty ordinary guy. His formerly conjoined twin Belial, on the other hand, is a deformed creature who lives in a wicker basket. Arriving in the Big Apple and taking up a room at a seedy hotel, the pair set about hunting down and butchering the surgeons responsible for their separation.
Filmed on a shoestring budget against the backdrop of 1980s New York (where it played on the midnight movie circuit for over two-and-a-half years), Basket Case has clawed its way from its humble origins to become one of the most celebrated cult movies of all time.
DIRECTOR-APPROVED SPECIAL EDITION CONTENTS:
4K restoration from the original 16mm negative by MoMA
High Definition Blu-ray (1080p) presentation
Original uncompressed PCM mono audio restored from the original 35mm magnetic tracks
Optional English subtitles for the deaf and hard of hearing
Audio commentary with writer/director Frank Henenlotter and star Kevin VanHentenryck
Archival audio commentary with Frank Henenlotter, producer Edgar Ievins, actress Beverly Bonner and filmmaker Scooter McRae
Basket Case 3-1/2: An Interview with Duane Bradley – short film by Frank Henenlotter
Me and the Bradley Boys – an interview with actor Kevin VanHentenryck
A Brief Interview with Director Frank Henenlotter – a strange 2017 interview with the director
Seeing Double: The Basket Case Twins – an interview with actresses Florence and Maryellen Schultz
Blood, Basket and Beyond – an interview with actress Beverly Bonner
The Latvian Connection – featurette including interviews with producer Edgar Ievins, casting person/actress Ilze Balodis, associate producer/special effects artist Ugis Nigals and Belial performer Kika Nigals
Belial Goes to the Drive-In – an interview with film critic Joe Bob Briggs
Basket Case at MoMA – footage from the 2017 restoration premiere

What's in the Basket? – feature-length documentary covering the three films in the Basket Case series

In Search of the Hotel Broslin – archival location featurette

The Frisson of Fission: Basket Case, Conjoined Twins, and 'Freaks' in Cinema – a video essay by Travis Crawford
Slash of the Knife (1976, 30 mins) – rarely seen short made by Frank Henenlotter featuring many of the same actors from Basket Case, including optional audio commentary with Frank Henenlotter and playwright Mike Bencivenga
Basket Case and Slash of the Knife outtakes
B

elial's Dream (2017, 5 mins) – animated short by filmmaker Robert Morgan
Extensive Image Galleries
Trailers, TV & Radio Spots
Reversible sleeve featuring original and newly commissioned artwork by Sara Deck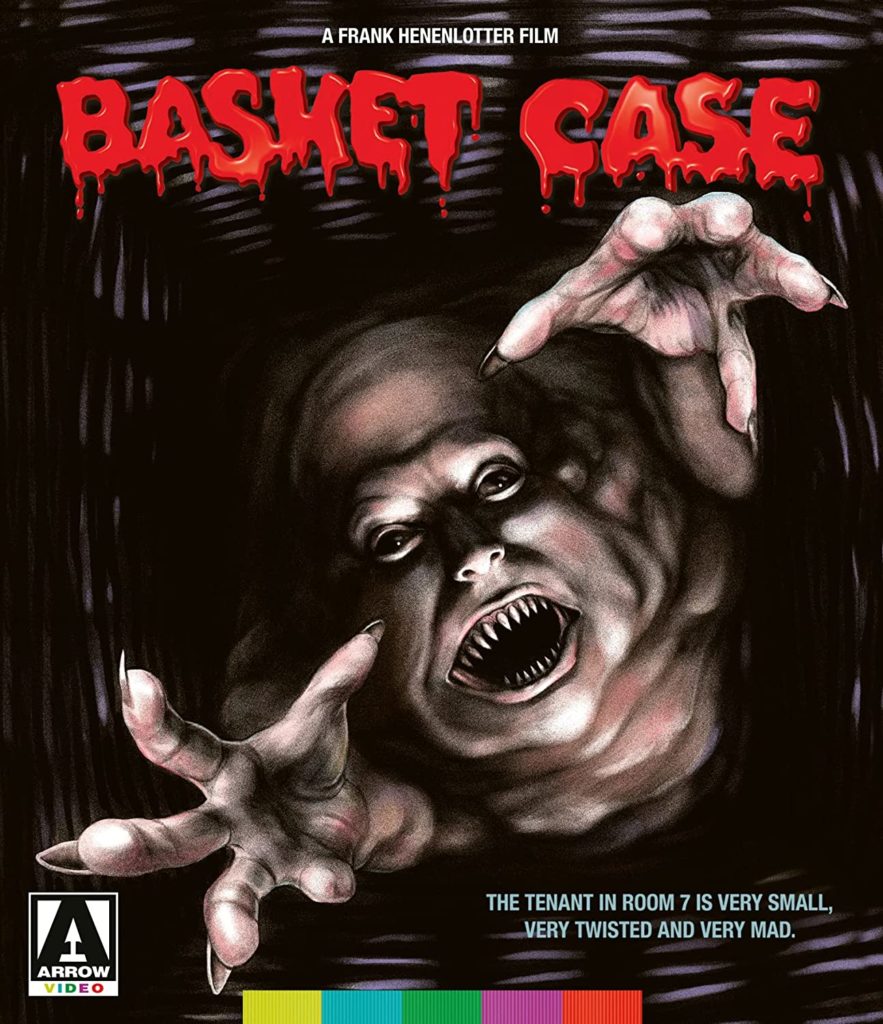 The Card Player: Special Edition (Kino Lorber, Blu-ray)
Dario Argento (Suspiria) returns to classic form with this vicious thriller about a serial killer who taunts police with online video poker. But for every round the cops lose, a kidnapped girl is mutilated live via webcam. Now an Italian detective and an Irish forensics expert (Liam Cunningham, TV's Game of Thrones) must race against time to trap the killer. The stakes are murder and the hunt is on for the psychopath known only as THE CARD PLAYER.
Special Features:
-Audio Commentary by Film Historians Troy Howarth and Nathaniel Thompson
-Interview with Director/Screenwriter Dario Argento
-Interview with Screenwriter Franco Ferrini
-Interview with Set Designer Antonello Geleng
-Interview with Actress Fiore Argento
-Limited Edition O-Card Slipcase
-Trailers
-In English and Italian with English Subtitles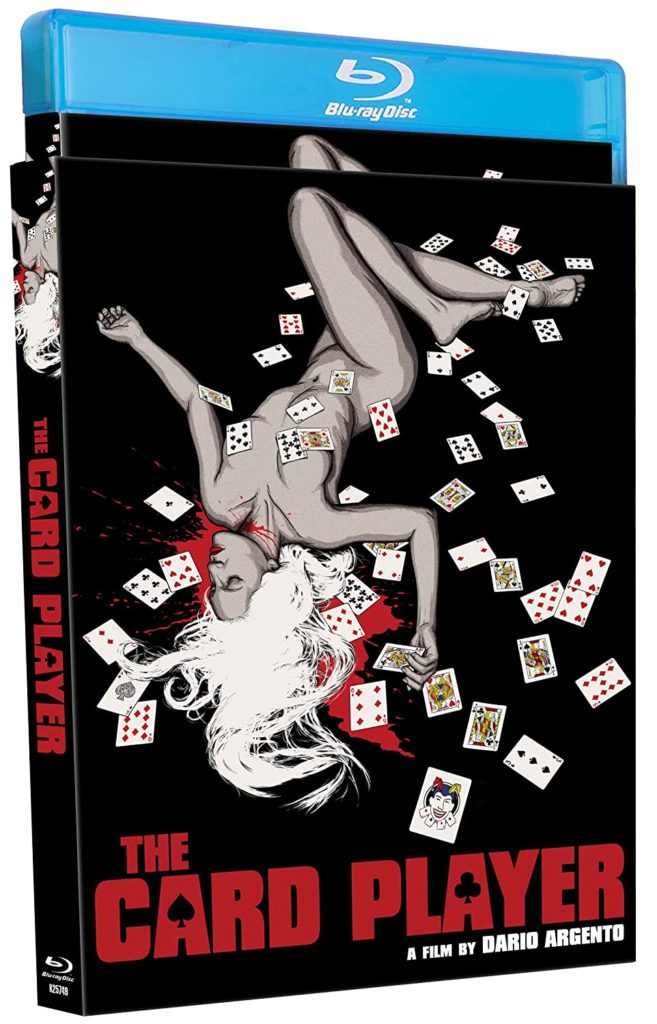 Dune (2021) (Warner Bros. Home Entertainment, 4K Ultra HD/Blu/Digital, Blu/Digital & DVD)
A mythic and emotionally charged hero's journey, "Dune" tells the story of Paul Atreides, a brilliant and gifted young man born into a great destiny beyond his understanding, who must travel to the most dangerous planet in the universe to ensure the future of his family and his people. As malevolent forces explode into conflict over the planet's exclusive supply of the most precious resource in existence—a commodity capable of unlocking humanity's greatest potential—only those who can conquer their fear will survive.
Bonus Content:
The Royal Houses
Filmbooks: House Atreides
Filmbooks: House Harkonnen
Filmbooks: House Harkonnen
Filmbooks: The Fremen
Filmbooks: The Spice Melange
Inside Dune: The Training Room
Inside Dune: The Spice Harvester
Inside Dune: The Sardaukar Battle
Building the Ancient Future
My Desert, My Dune
Constructing the Ornithopters
Designing the Sandworm
Beware the Baron
Wardrobe from Another World
A New Soundscape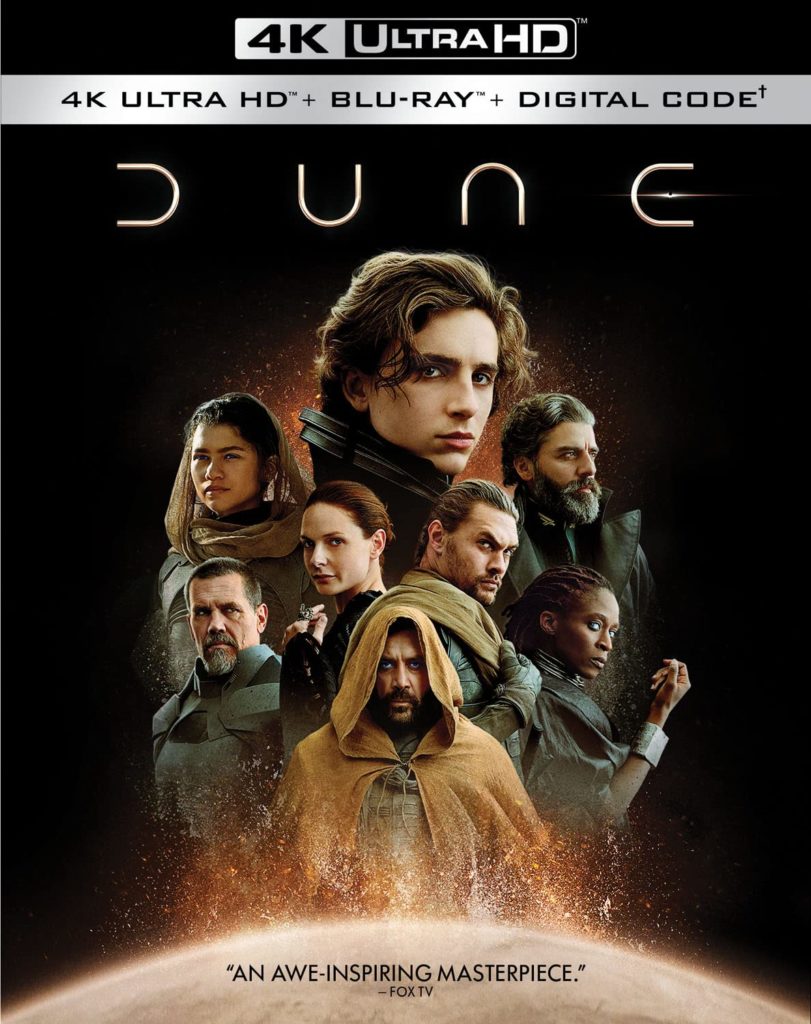 Halloween Kills: Extended Cut (Universal Pictures Home Entertainment, 4K Ultra HD/Blu/Digital, Blu/Digital & DVD)
The Halloween night when Michael Myers returned isn't over yet. Michael manages to free himself from Laurie Strode's (Jamie Lee Curtis) trap to resume his ritual bloodbath. As Laurie fights for her life from injuries from her last encounter with Michael, she inspires her daughter Karen (Judy Greer), granddaughter Allyson (Andi Matichak), and all of Haddonfield to rise up against their unstoppable monster. The vigilante mob then sets out to hunt Michael down, once and for all. Evil dies tonight.
Bonus Content:
Includes 4K UHD, Blu-ray and a digital copy of Halloween Kills (Subject to expiration. Go to NBCUCodes.com for details.)
Features Dolby Vision and HDR10 for Brighter, Deeper, More Lifelike Color
Includes 2 Versions of the Movie: Theatrical and Extended with Alternate Ending
Deleted and Extended Scenes
Haddonfield's Open Wounds
Feature Commentary with director/co-writer David Gordon Green and stars Jamie Lee Curtis and Judy Greer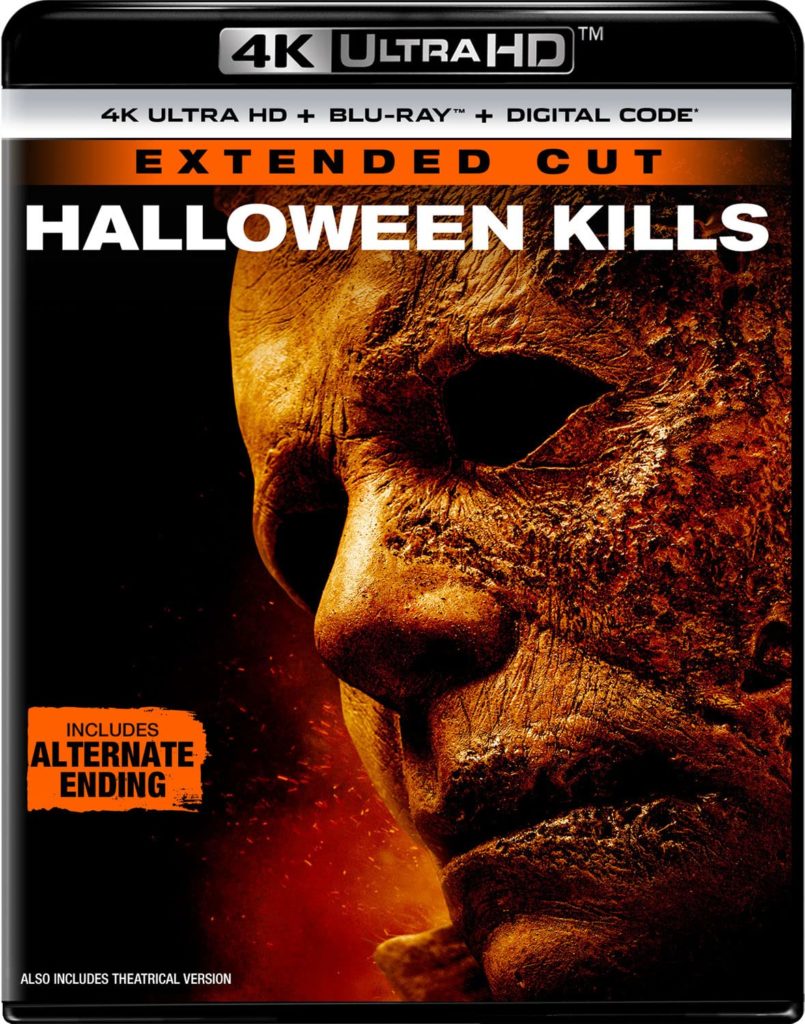 ALSO AVAILABLE THIS WEEK:
Fisher (Maelstrom Films, Blu-ray & DVD)
Lantern's Lane (Vertical Entertainment, DVD)
Premutos: The Fallen Angel 2-Disc Extended Director's Cut (Unearthed Films, Blu-ray)