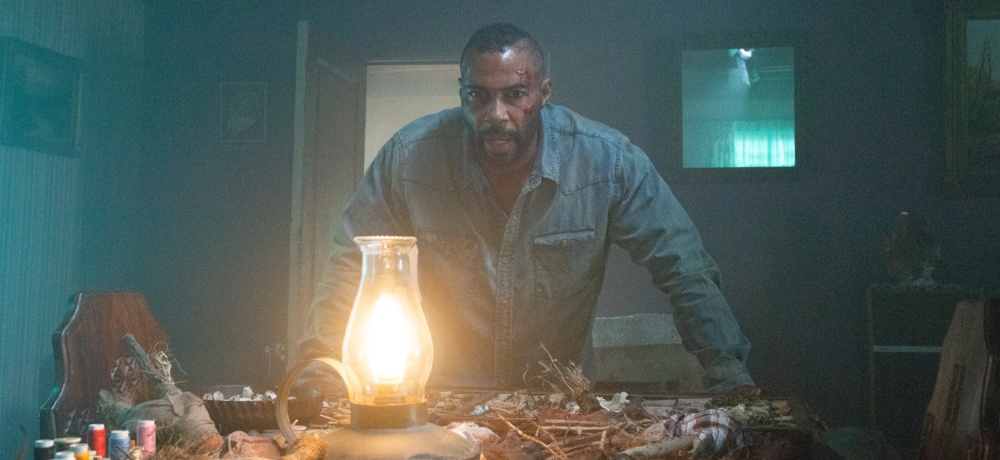 Hello, dear readers! We're back with a brand-new batch of home media releases for this week, and there's definitely something for everyone in Tuesday's Blu-ray and DVD titles. If you missed it when it was released late last year, you can finally catch up with Spell this week, and for those of you who are looking to add some more classic titles to your personal collections, there's certainly an array of films headed home this week that surely fit that bill.
Kino Lorber is showing some love to Frank Darabont's Buried Alive this Tuesday, and Code Red is keeping themselves busy with a pair of cult titles headed to Blu as well: Just Before Dawn and The Devil's Wedding Night. Other notable releases for January 12th include Rituals, Go/Don't Go, It Cuts Deep, Devilman: Special Edition, and a Double Feature Blu-ray for both Zombieland films.
Buried Alive (KL Studio Classics, Blu-ray & DVD)
From Frank Darabont, the acclaimed director of The Shawshank Redemption, The Green Mile, The Majestic and The Mist, comes this gripping thriller starring Tim Matheson (Impulse, Up the Creek), Jennifer Jason Leigh (Rush, Flesh+Blood), William Atherton (Die Hard, Oscar) and Hoyt Axton (Gremlins, Disorganized Crime). Clint Goodman (Matheson) enjoys the simple life he's created in the small town where he grew up. However, his wife (Leigh) yearns for a more glamorous existence and begins an affair with the local doctor, who offers her a sinister but seemingly perfect way out. But the illicit couple's insatiable greed produces some grave consequences that lead to a heart-pounding conclusion. With a teleplay by Mark Patrick Carducci (Pumpkinhead), based on a story by David A. Davies (Gas Pump Girls), Buried Alive is an engrossing suspense tale with stylish direction and fine performances that keeps you on the edge of your seat until the final frame.
Special Features:
-Brand New 2K Master
-NEW Interview with Actor William Atherton
-NEW Audio Commentary by Entertainment Journalist and Author Bryan Reesman
-Trailers
-Dual-Layered BD50 Disc
-Optional English Subtitles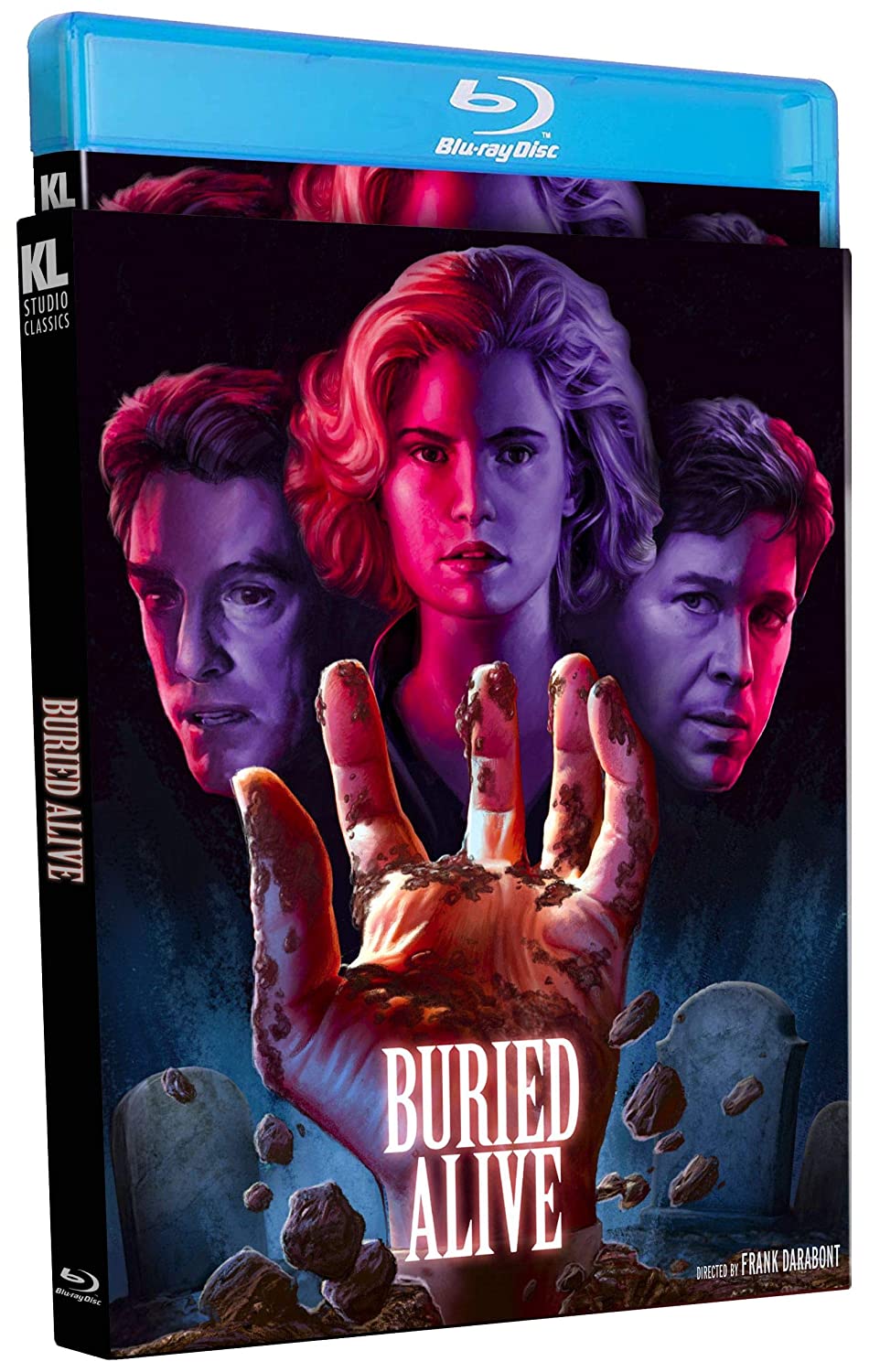 The Devil's Wedding Night (Code Red, Blu-ray)
Franz Schiller (Mark Damon, House of Usher, Black Sabbath) goes to Transylvania in search of a cursed ancient ring. His quest brings him to Castle Dracula, where he discovers and falls for the strange and beautiful La Contessa Dolingen de Vries (Rosalba Neri, Amuck, No Way Out), who turns out to be Countess Dracula, hell-bent on bringing Count Dracula back to life. Schiller is put under the Countess' evil spell as his twin brother Karl Schiller arrives in Transylvania trying to save his brother before it's too late. Co-starring funnyman Xiro Papas (Frankenstein '80), directed by cult director Luigi Batzella (Beast in Heat), photographed by Cult Icon Joe D'Amato (Ator, the Fighting Eagle) and produced by the Great Ralph Zucker (Bloody Pit of Horror)! Blood and breasts abound in this Italian exploitation horror classic that offers yet another variation on the grisly but true story of a 17th-century Hungarian countess, Elizabeth Bathory, who bathed in the blood of over 600 virgins to retain her youthful appearance. This cult euro-horror favorite features very atmospheric and sometimes brutally shocking scenes. Not for the timid, and one to keep away from your young kids.
Special Features:
-U.S. Version Mastered in HD - From the Original Vault Film Elements
-Includes KATARINA'S BUCKET LIST THEATER
-Trailers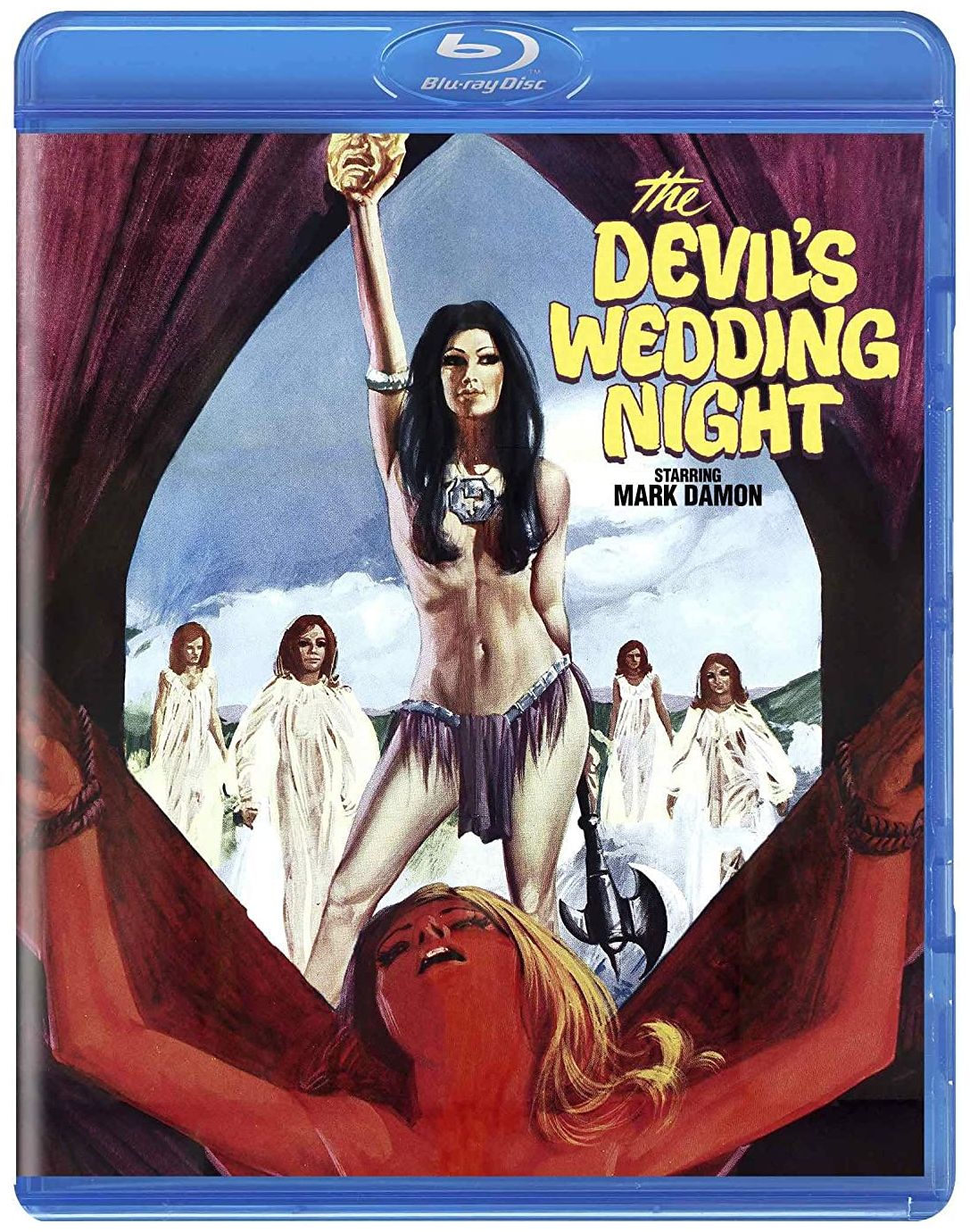 Just Before Dawn (Code Red, Blu-ray)
Five friends set out for a weekend camping excursion, to drink, frolic and skinny-dip on an isolated piece of land one of them has inherited. Despite ominous warnings from locals, including forest ranger Roy McLean (George Kennedy, Airport, Deathship) and Ty (Mike Kellin, Sleepaway Camp), a hollering drunken hunter claiming to have witnessed his friend's evisceration by the hands of "Demons", the friends trek further into the foliage. Co-starring Gregg Henry (Mean Dog Blues, Rich Man Poor Man), Deborah Benson (September 30, 1955), Jamie Rose (TV's Lady Blue), Chris Lemmon (TV's Thunder in Paradise) and Ralph Seymour (Underground Aces). Extremely eerie and beautifully shot with a horrifying twist that will make you wonder if any of the friends will survive those dark hours Just Before Dawn? CODE RED proudly presents Just Before Dawn painstakingly restored from the original 35mm Internegative.
Special Features:
-Includes Both the 91-Minute Uncut U.S. Version and the 102-Minute Extended International Cut
-Interviews with Stars Gregg Henry, Chris Lemmon, Jamie Rose and Producer David Sheldon
-Vintage Featurette with Lemmon, Rose, Sheldon, Actor John Hunsaker (Mountain Twins) and Writer Mark Arywitz
-Theatrical Trailer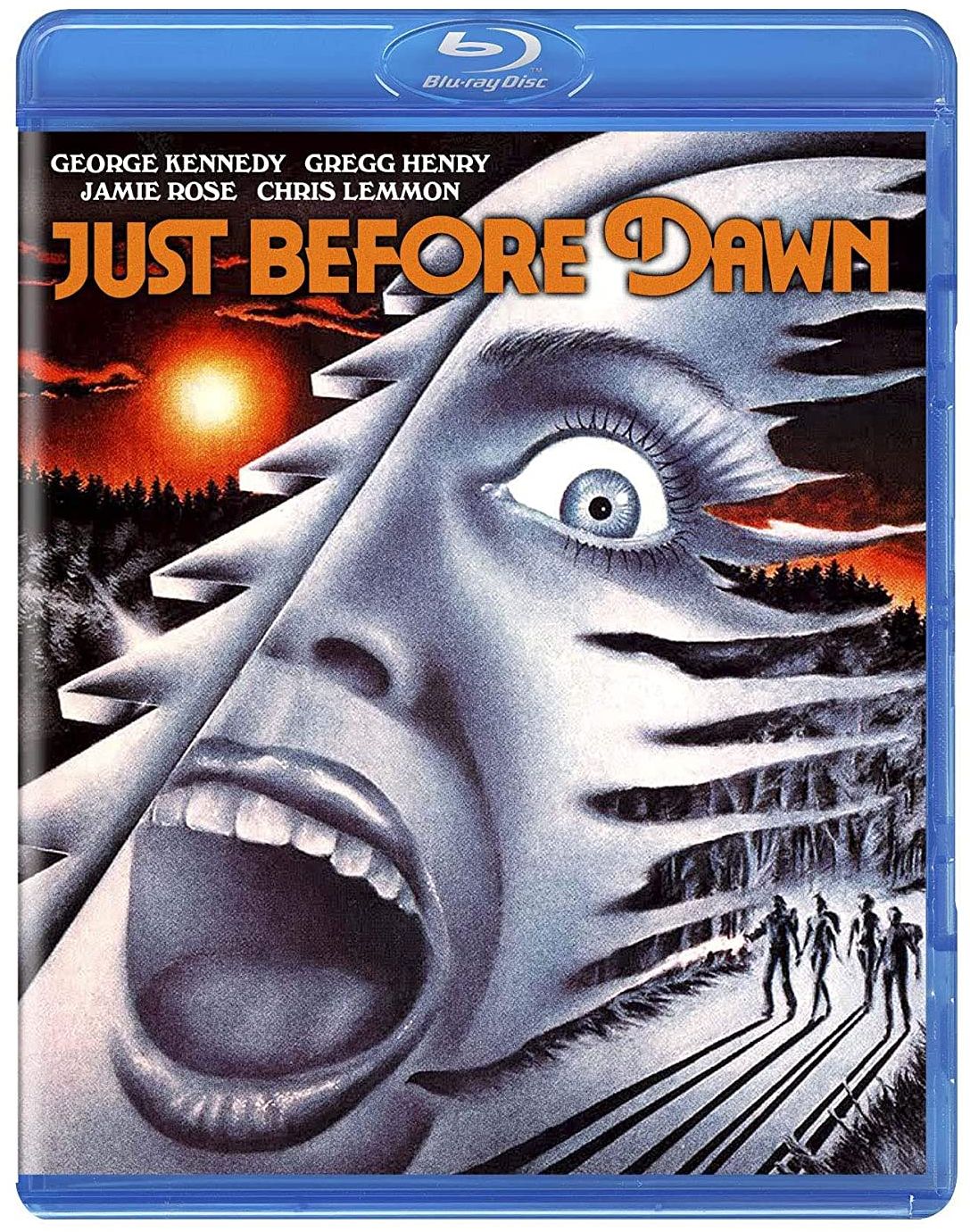 Rituals (Scorpion Releasing, Blu-ray)
Adventure-seeker Mitzi (Lawrence Dane, Scanners, Happy Birthday to Me) invites fellow doctor (Award winning Hal Holbrook, Into the Wild, Capricorn One, The Fog) and three other physician friends to go on their annual camping trip in the middle of the unexplored Canadian mountains. The five of them thought that they were alone in the middle of nowhere on their ritual camping trip, but this time someone was watching them. A crazed psychopath wants to play a psychological game of survival with the five campers and it soon becomes a horrifying game of kill or be killed. Robin Gammell (Lipstick) co-stars. Special make-up by Carl Fullerton (Friday the 13th Parts 2 & 3). The film is presented completely uncut and uncensored from a vault element from the producer!
Special Features:
-2018 HD Master
-Audio Commentary with Star/Producer Lawrence Dane, Moderated by Lee Christian
-Interviews with Stars Lawrence Dane and Robin Gummell
-Theatrical Trailer
-Optional English Subtitles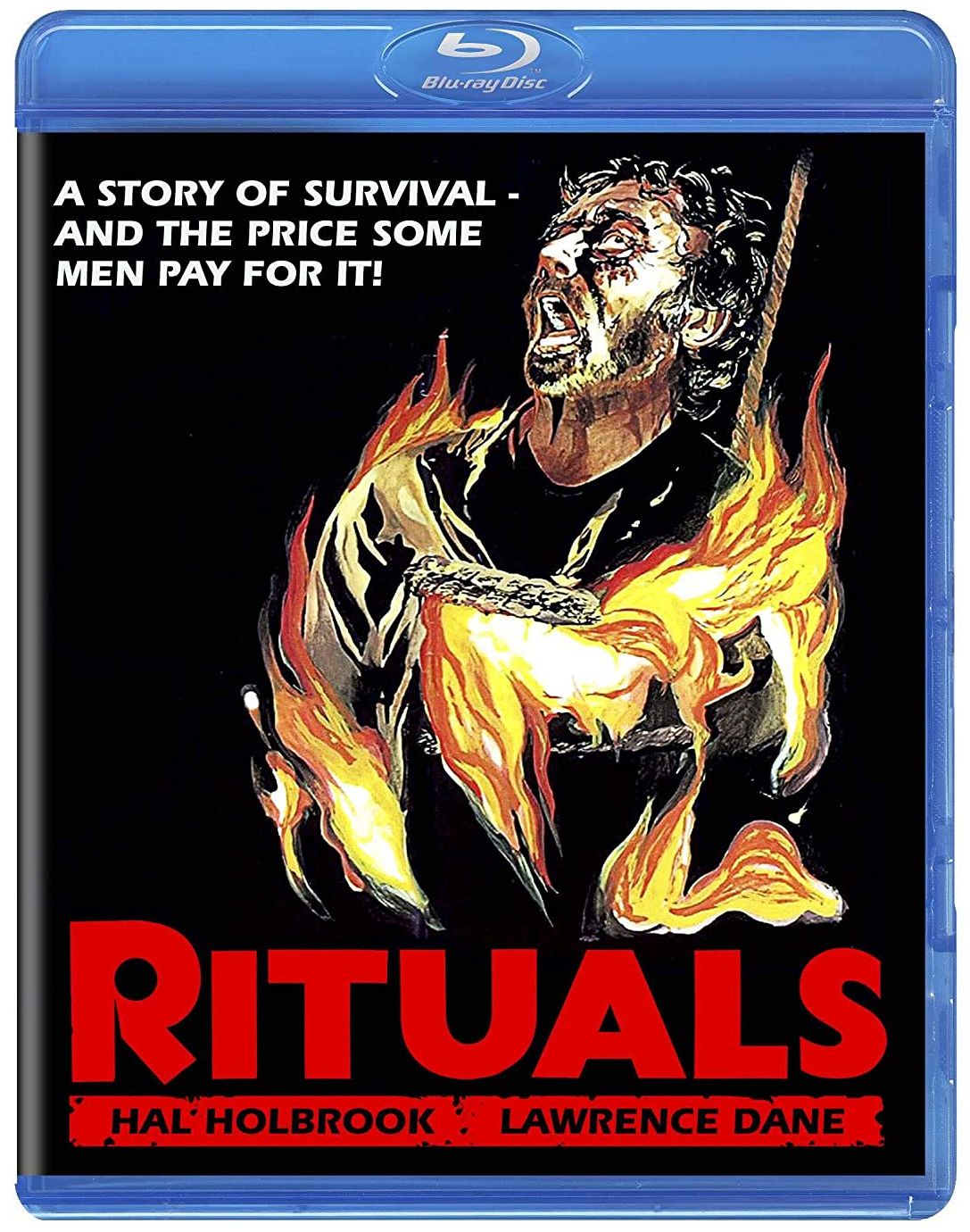 Spell (Paramount Home Entertainment, Blu/Digital & DVD)
While flying to his father's funeral in rural Appalachia, an intense storm causes Marquis (Omari Hardwick) to lose control of the plane carrying him and his family. He awakens wounded, alone and trapped in Ms. Eloise's (Loretta Devine) attic, who claims she can nurse him back to health with the Boogity, a Hoodoo figure she has made from his blood and skin. Unable to call for help, Marquis desperately tries to outwit and break free from her dark magic and save his family from a sinister ritual before the rise of the blood moon.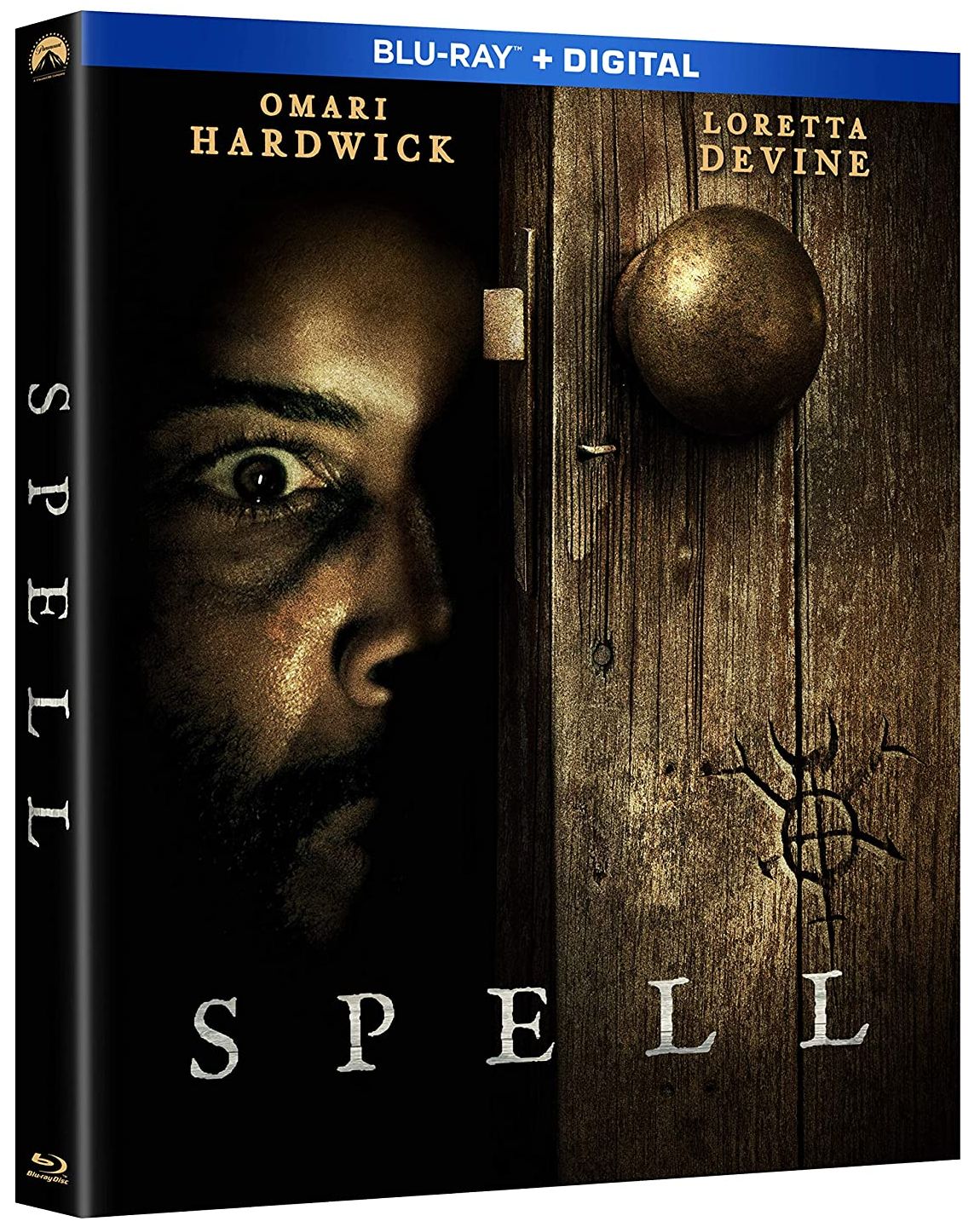 ALSO AVAILABLE THIS WEEK:
Blood Sisters (Media Blasters, Blu-ray)
Devilman: Special Edition (Media Blasters, Blu-ray & DVD)
Go/Don't Go (Gravitas Ventures, Blu-ray & DVD)
Heart of the Home (Gravitas Ventures, Blu-ray & DVD)
It Cuts Deep (Dark Sky Films, DVD)
Legacies: The Complete Second Season (Warner Archive Collection, DVD)
Stained (Eye Film Releasing, DVD)
Zombieland/Zombieland: Double Tap Double Feature (Sony Pictures Home Entertainment, Blu/Digital)