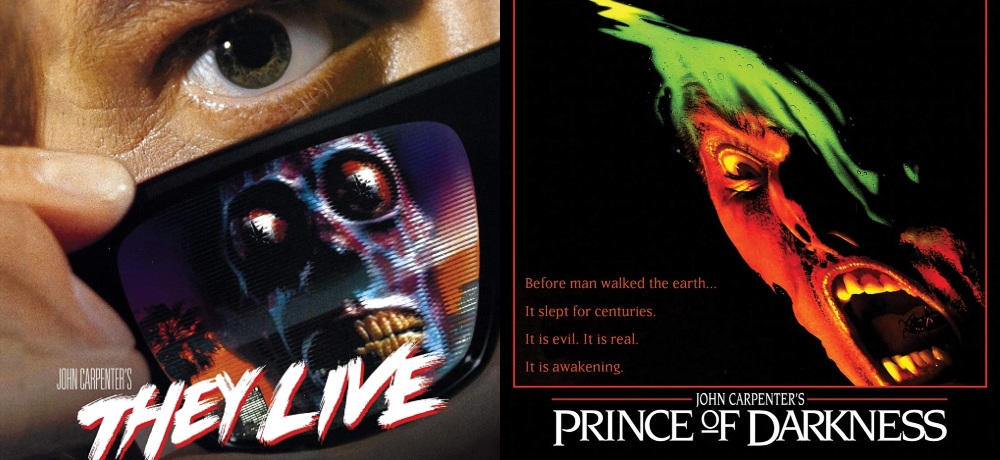 Hello again, dear readers! We have a brand new batch of home media releases coming our way this week, which includes a few classic John Carpenter films getting some 4K love, several recent indie horror hits, and more. If you've been looking to upgrade your copies of Prince of Darkness or They Live, Scream Factory has put together stunning 4K UHD releases for both films, and if you haven't had a chance to catch either Spiral (2020) or The Cleansing Hour on Shudder, now is your chance to catch up with both of those movies as well.
Other Blu-ray and DVD releases for January 19th include Giant from the Unknown, The Village in the Woods, Godforsaken, The Clown Doll, and Dark Show.
The Cleansing Hour (RLJE Films, DVD)
Max and Drew run a popular webcast that streams "live exorcisms" watched by millions across the globe. In reality, the exorcisms are just elaborately staged hoaxes performed by paid actors. But their fortunes take a turn when one of the actors becomes possessed by an actual demon and takes the crew hostage. In front of a rapidly growing audience, the demon subjects the crew to a series of violent challenges, threatening to expose the dark secrets they've been hiding from each other unless they come clean and reveal they're impostors before the show is over.
Bonus Features:
Director Commentary
On the Set of The Cleansing Hour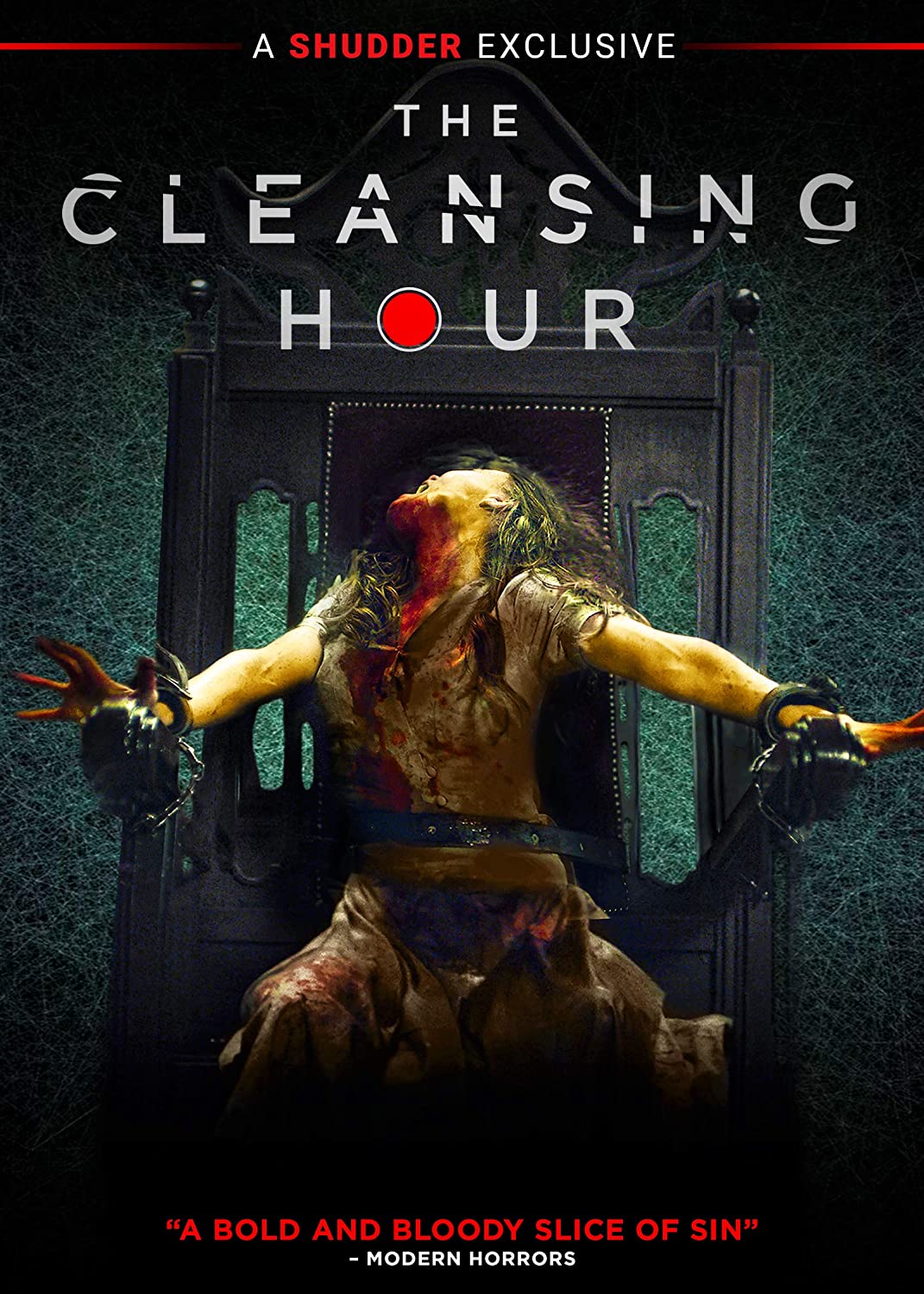 Giant from the Unknown (Film Detective, Blu-ray & DVD)
Dr. Frederick Cleveland and his daughter Janet are joined by scientific researcher Wayne Brooks in the pursuit of ancient artifacts from Vargas, a giant 500-year-old Spanish conquistador. When a lightning storm interrupts their search, the team finds much more than artifacts when the long-lost Vargas returns to life, with a murderous rage and an axe to grind! With a shock a minute, Giant from the Unknown (1958) features make-up design from horror mainstay Jack Pierce, known for his work on Frankenstein (1931) and The Mummy (1932).
BONUS FEATURES:
Audio Commentary with Author/ Historian Tom Weaver and Guests Audio Commentary with co-star Gary Crutcher
'YOU'RE A B-MOVIE STAR, CHARLIE BROWN' - An all-new interview actor/screenwriter Gary Crutcher
'THE MAN WITH A BADGE: BOB STEELE IN THE 1950'S' - An all-new interview with author/film historian C. Courtney Joyner
Collector's booklet with still gallery and liner notes by Tom Weaver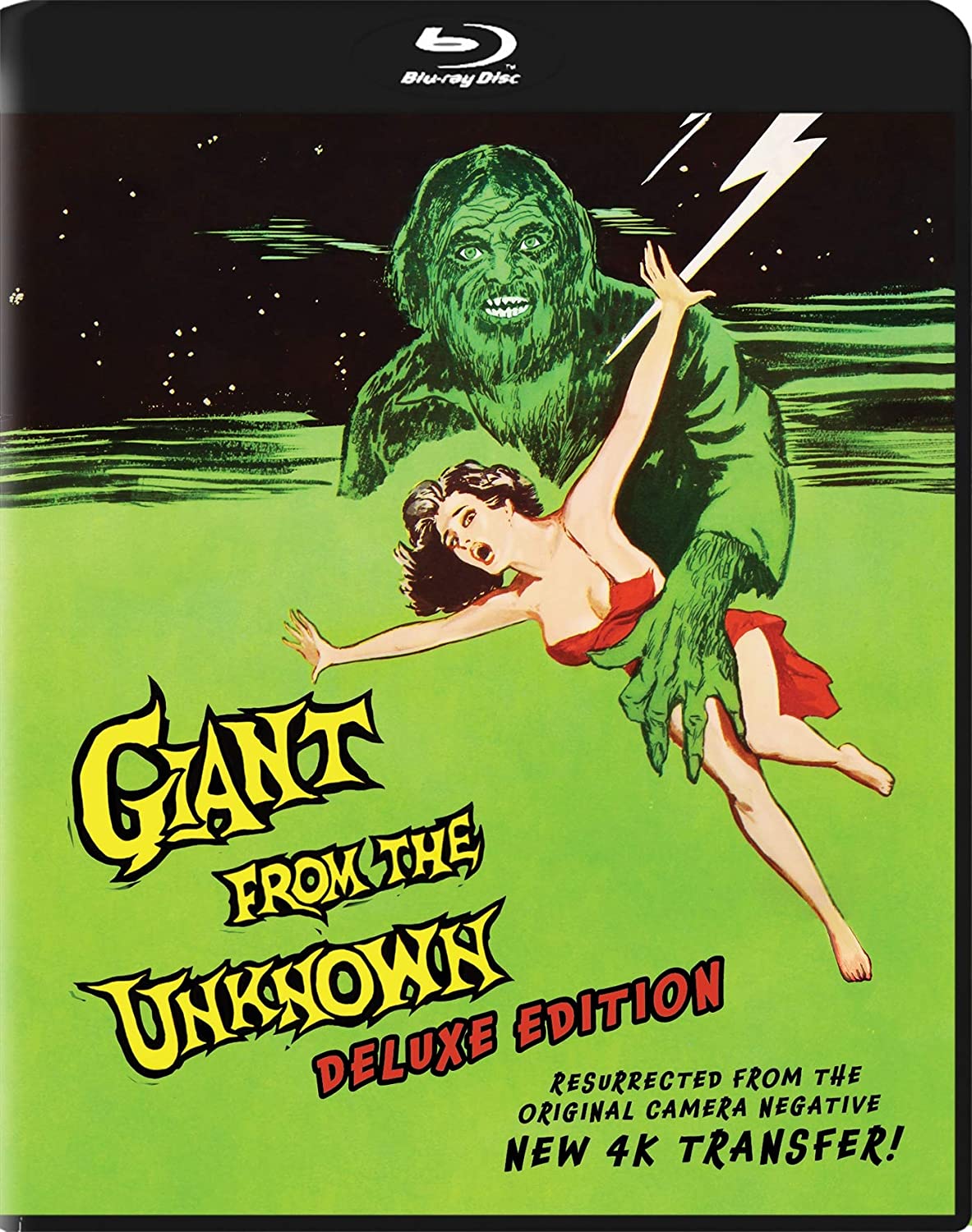 Prince of Darkness 4K (Scream Factory, 4K UHD/Blu Combo)
A group of graduate students and scientists uncover an ancient canister in an abandoned church, but when they open the container, they inadvertently unleash a strange liquid and an evil force on all humanity. As the liquid turns their co-workers into zombies, the remaining members realize they have released the most unspeakable of horrors, Satan himself.
Bonus Content:
Audio Commentary with Writer/Director John Carpenter and Actor Peter Jason
Theatrical Trailer
Sympathy for The Devil – Interview with Writer/Director John Carpenter
Alice at the Apocalypse – Interview with Actor Alice Cooper
The Messenger – Interview with Actor & Special Visual Effects Supervisor Robert Grasmere
Hell on Earth – A Look at the Film's Score with Co-Composer Alan Howarth
Horror's Hallowed Grounds with Host Sean Clark
Alternate Opening from the TV Version
Radio Spots
Still Gallery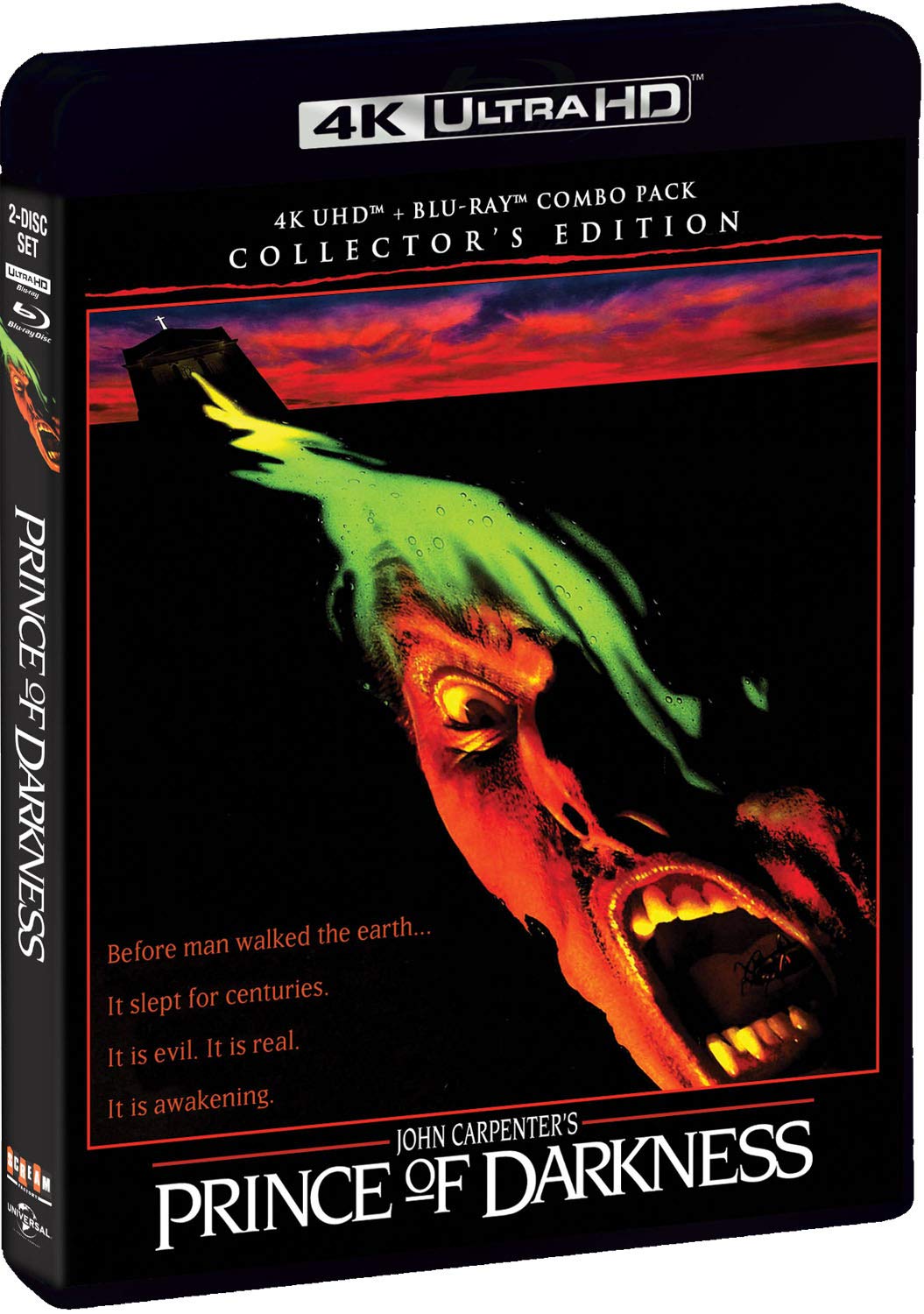 Spiral (2020) (RLJE Films, Blu-ray & DVD)
A same-sex couple moves to a small town so they can enjoy a better quality of life as they raise their 16-year-old daughter. But nothing is as it seems in their picturesque neighborhood. And when they see that the folks next door are throwing a very strange party, being the new family in town suddenly feels extremely dangerous.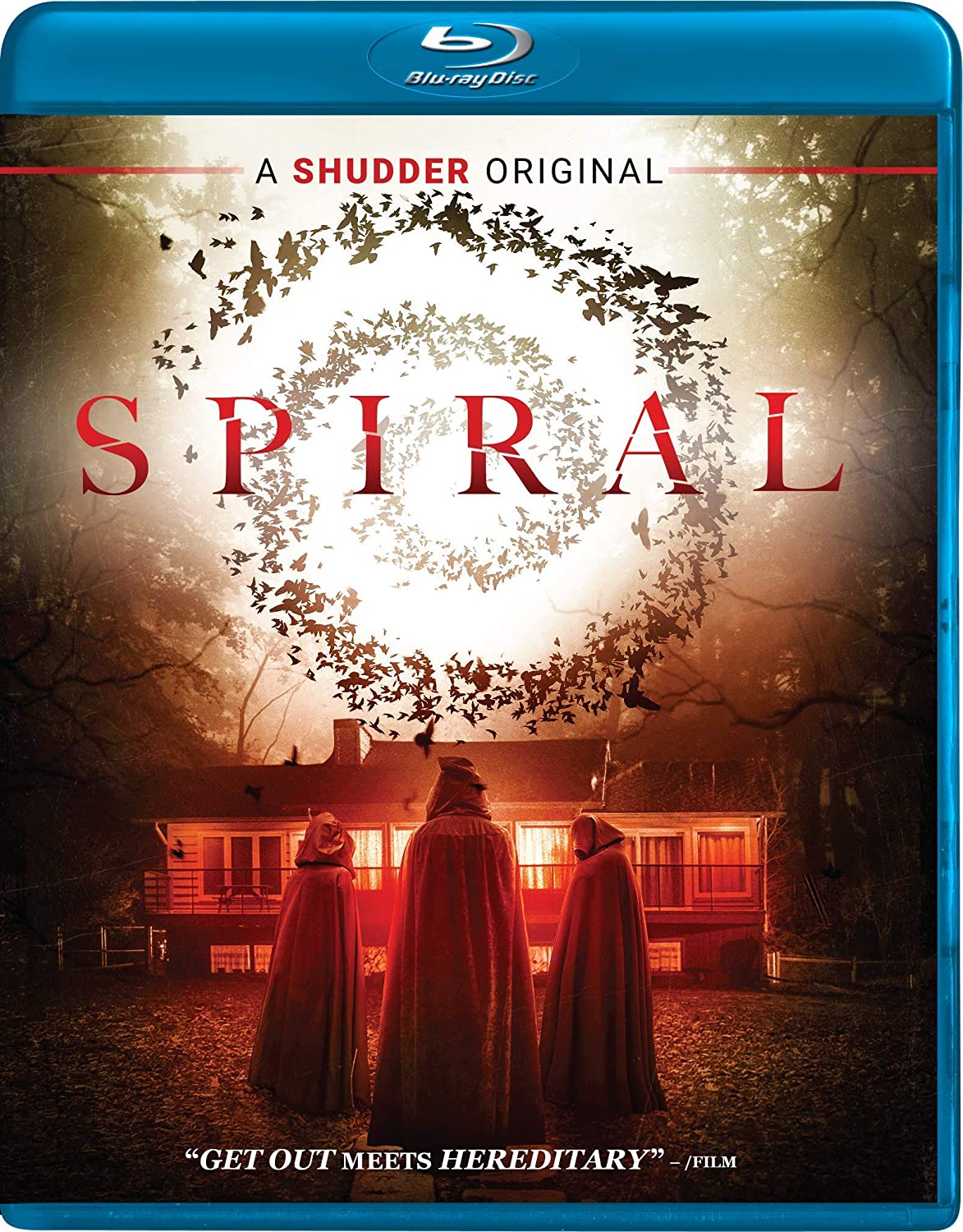 They Live 4K (Scream Factory, 4K UHD/Blu Combo)
They influence our decisions without us knowing it. They numb our senses without us feeling it. They control our lives without us realizing it. They Live. Horror master John Carpenter (Halloween, The Thing) directs this heart-pounding thriller in which aliens are systematically gaining control of the Earth by masquerading as humans and lulling the public into submission. Humanity's last chance lies with a lone drifter who stumbles upon a harrowing discovery—a unique pair of sunglasses that reveals the terrifying and deadly truth.
Bonus Content:
Audio Commentary with Director John Carpenter and Actor Roddy Piper
Independent Thoughts – An Interview with John Carpenter
Man vs. Aliens – An Interview with Actor Keith David
Woman of Mystery – An Interview with Actress Meg Foster
Watch, Look, Listen: The Sights & Sounds of They Live – A Look at the Visual Style, Stunts and Music with Director of Photography Gary B. Kibbe, Stunt Coordinator Jeff Imada, and Co-Composer Alan Howarth
Original "The Making of They Live"
Footage from Commercials Created for the Film
Theatrical Trailer
TV Spots
Still Gallery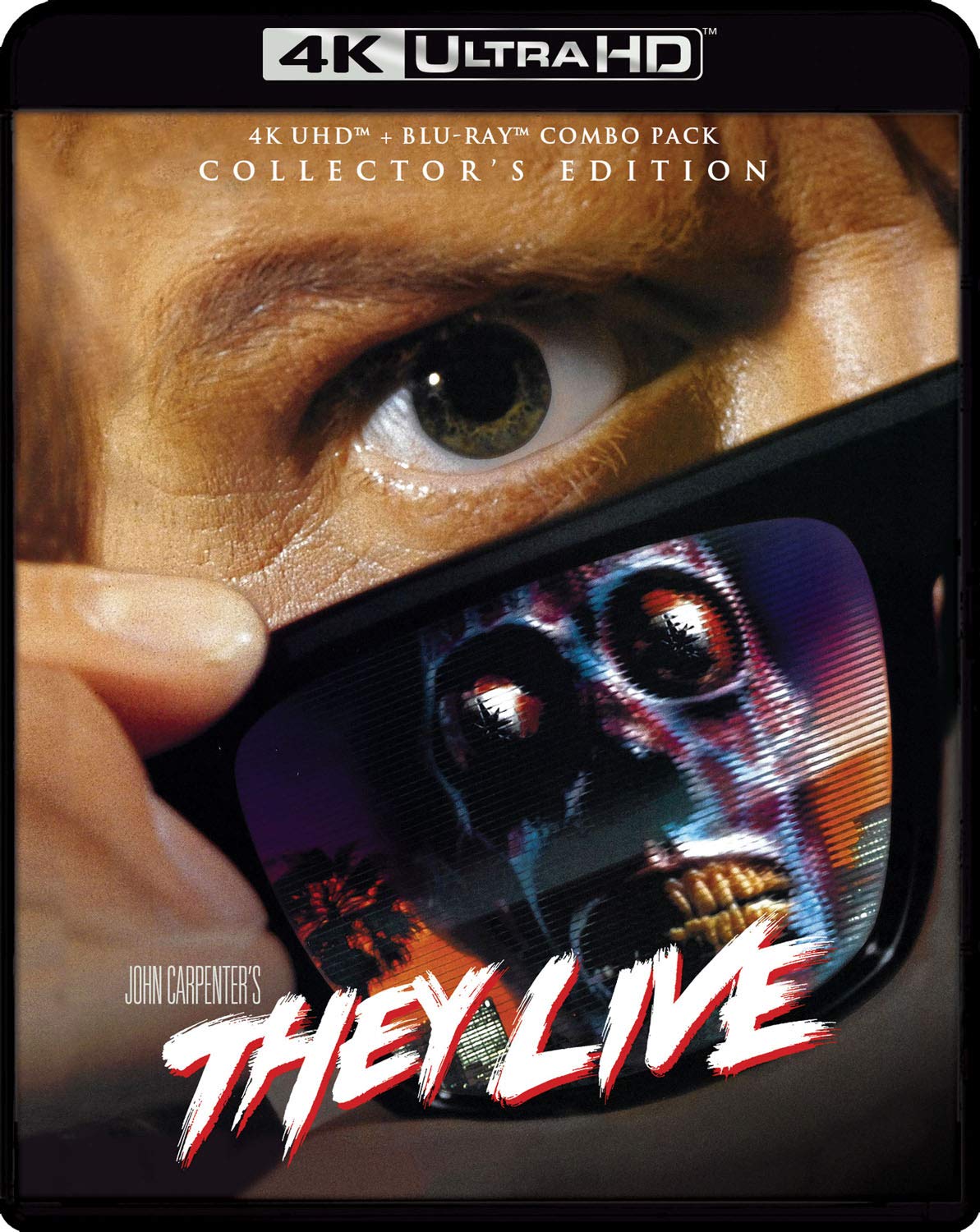 ALSO AVAILABLE THIS WEEK:
The Clown Doll (ITN Distribution, DVD)
Dark Show (Wild Eye Releasing, DVD)
Godforsaken (Wild Eye Releasing, DVD)
The Village in the Woods (4Digital Media, DVD)