Happy 2020, everyone! With a new year comes a new batch of VOD and digital releases for the month of January. So, if you're looking for some movies to keep you busy while you try and escape the unforgiving winter elements, we have plenty coming our way over the next few weeks.
Everything kicks off on the 7th with an array of titles making their digital debut, including Countdown, Sequence Break, Snatchers and Inner Ghosts. A few days later, The Marshes arrives on Shudder exclusively, and both The Sonata and Inherit the Viper hit various platforms on the 10th.
January 14th is another big day for digital releases, as one my favorite films of 2019 is set to premiere—Parasite—as well as several other films, including Terminator: Dark Fate, Boneyard, Rough Draft and House of Demons. The Wave, featuring Justin Long and Donald Faison, makes its digital debut on the 17th, Doctor Sleep is set to cast its spell on home viewers the 21st, and January wraps up with the third season of Chilling Adventures of Sabrina being released on Netflix on the 24th.
Happy streaming!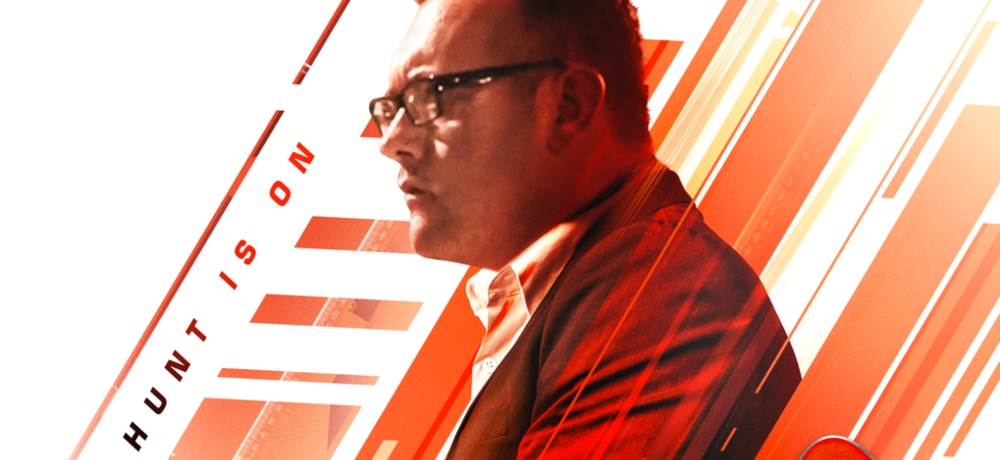 Blood Hound (High Octane Pictures) – January 7th
Private investigator Abel Walker along with his cameraman, Jim, are on the hunt for a missing woman. As they unravel the mystery of her disappearance, they become caught in a sick and violent game that will end in murder.
Countdown (STXfilms/Universal Pictures Home Entertainment) – January 7th
Countdown follows a young nurse (Elizabeth Lail, "You"), who downloads an app that claims to predict exactly when a person is going to die. With only three days left to live and death closing in, she must find a way to save her life before time runs out.
Inner Ghosts (Uncork'd Entertainment) – January 7th
If ghosts can think and remember who they are, then the physical brain is not the only place where we store our inner selves. Helen is asked to train two young women into the art of communicating with the dead. But Helen's days as a medium are long gone. In fact, she gave up that life 15 years ago when she lost her daughter. Today Helen is a different woman dedicated to her career in brain research. Things start to change when a visit from the other side offers her the design of a device that can do amazing things. But to everything there is a risk.
Sequence Break (RLJE Films/Shudder) – January 7th
A reclusive video arcade repair technician has his reality fractured when a mysterious new arcade machine appears in his shop and a beautiful young woman enters his life, causing strange metaphysical forces, bizarre biochemical mutations and a shocking self-realization.
Snatchers (Warner Bros. Home Entertainment) – January 7th
After Sara loses her virginity, she wakes up the next day nine months pregnant. Aliens had best beware in this comedy filled with action and teen spirit.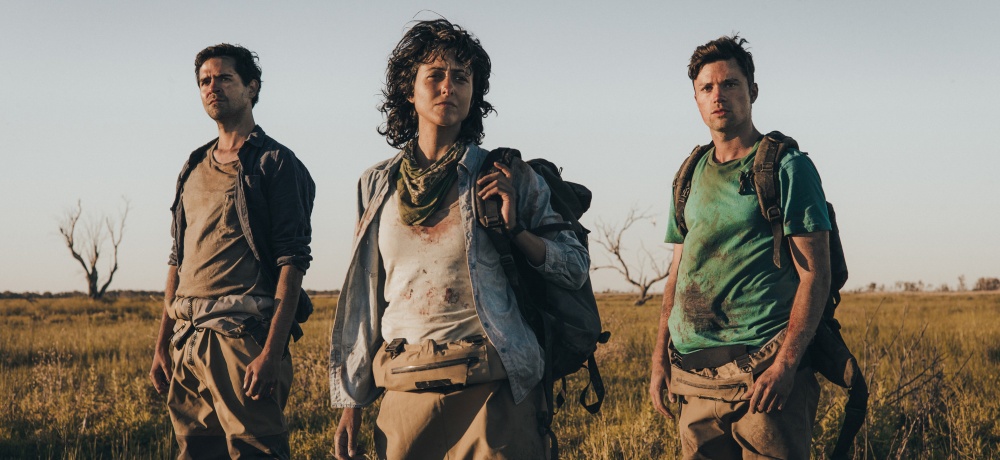 The Marshes (Shudder) – Exclusively on Shudder January 9th
In the middle of nowhere is a labyrinthine marshland teetering on the verge of extinction. Dr. Pria Anan is committed to saving it, using diligence and reason to fight the forces that threaten its existence. With the help of rival Ben and assistant Will, Pria is certain she is in control. But soon fear manifests in the form of a horrifying evil, forcing the team to abandon their efforts to save the marsh and focus on saving themselves. 
Inherit the Viper (Lionsgate) – January 10th
For siblings Kip (Josh Hartnett) and Josie (Margarita Levieva), dealing opioids isn't just their family business—it's their only means of survival. When a deal goes fatally wrong, Kip decides he wants out. But Kip's attempt to escape his family's legacy ignites a powder keg of violence and betrayal, imperiling Kip, Josie, and their younger brother, Boots (Owen Teague), in this searing crime-thriller that builds to a shattering conclusion.
The Sonata (Screen Media) – January 10th
After being informed of the sudden death of her long lost composer father (Rutger Hauer), a young virtuoso violinist Rose (Freya Tingley) inherits an old mansion in which he used to live. There, she discovers her father's final work: a mysterious music score marked with strange symbols. With the help of Charles (Simon Abkarian), her agent and manager, she deciphers the symbols and, little by little, starts to unlock secrets concerning her father's past, setting in motion the mechanisms of a somber plan imagined since the very day she was born. They soon discover that there's more to the sonata in question than meets the eye which, when played, triggers and unleashes dark and terrifying forces.
A Serial Killer's Guide to Life (Arrow Films) – On Digital on January 13th
A SERIAL KILLER'S GUIDE TO LIFE follows Lou Farnt (Katie Brayben): a 30-something, self-help addict who wants nothing more than to escape her overly controlling mother and the dead-end seaside town where she grew up. So when strange and strikingly confident new life coach Val (Poppy Roe) suddenly arrives on the scene and invites her on a road trip of alternative therapies, Lou finds the perfect opportunity to leave, and the perfect person to become. Unfortunately for Lou, Val's a serial killer.
Angels Fallen (Uncork'd Entertainment) – January 14th
After the tragic loss of his wife battling the forces of darkness, Gabriel (Houston Rhines, Criminal Minds) is persuaded to rejoin his former team of demon hunters traveling from relatively obscurity in America to the deep unknown regions of Europe. He is joined by his estranged best friend Michael (Michael Teh, Sleepy Hollow) who harbors a dark secret, the mystical Hannah (Posener, Mythica: The Necromancer) whose visions predict the future, and a motley crew of demon slayers. After losing part of his team Gabriel must confront his tragic past and decide who really is friend or foe.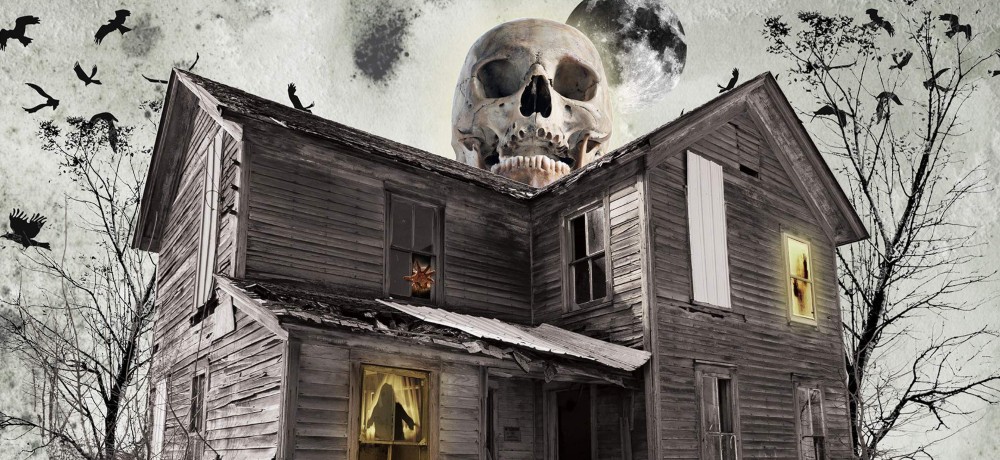 Boneyard (Virgil Films) – January 14th
A married couple flees to a farmhouse ahead of a scandal that threatens to ruin them. After the discovery of an ancient graveyard, Jane becomes plagued by a nefarious haunting apparition that is unraveling her soul and sanity.
House of Demons (Sony Pictures Home Entertainment) – January 14th
A supernatural thriller about four estranged friends who are reunited to spend the night in a terrifying time-bending haunted house.
Parasite (NEON) – January 14th
Greed and class discrimination threaten the relationship between the wealthy Park family and the destitute Kim clan in Bong Joon Ho's darkly hilarious modern fairytale.
Rough Draft (High Octane Pictures) – January 14th
Written by Sergei Lukianenko, author of Russian blockbuster Night Watch, and directed by Protest Day director Sergey Mokritskiy, Rough Draft is set in and around the concept of open world video gaming, following a man without an identity nor memories who plays middle-man to corresponding worlds. Kirill's identity has been eliminated. Erased from the memories of everyone around him, Kirill will be forced to serve as the gatekeeper of a portal that connects parallel worlds.
Terminator: Dark Fate (Paramount Pictures) – January 14th
An enhanced super soldier teams up with battle-hardened Sarah Connor (Linda Hamilton) and an unexpected ally (Arnold Schwarzenegger) to stop the deadliest Terminator yet. Humanity's fate hangs in the balance in this action-packed thrill ride.
The Wave (Epic Pictures) – January 17th
Justin Long (Die Hard 4.0, Accepted, the recent Jay and Silent Bob Reboot) and Donald Faison (Scrubs, Clueless) lead the unique modern-day parable that follows Frank (Long), an opportunistic insurance lawyer, who thinks he's in for the time of his life when he goes out on the town to celebrate an upcoming promotion with his co-worker, Jeff (Faison). But their night takes a turn for the bizarre when Frank is dosed with a hallucinogen that completely alters his perception of the world, taking him on a psychedelic quest through board meetings, nightclubs, shootouts, and alternate dimensions. As Frank ping-pongs between reality and fantasy, he finds himself on a mission to find a missing girl, himself… and his wallet. 
Doctor Sleep (Warner Bros. Home Entertainment) – January 21st
Scarred by trauma he endured as a child, Dan Torrance has fought to find peace. But that peace is shattered when he encounters Abra, a girl with a powerful gift, known as the "shine."
Chilling Adventures of Sabrina: Part Three (Netflix) – Available Exclusively on Netflix January 24th
Part Three finds Sabrina reeling from the harrowing events of Part Two. Though she defeated her father Lucifer, the Dark Lord remains trapped within the human prison of her beloved boyfriend, Nicholas Scratch. Sabrina can't live with herself, knowing that Nick made the ultimate sacrifice and is suffering, burning in Hell under Madam Satan's watchful eye. So with an assist from her mortal friends, "The Fright Club" (consisting of Harvey, Rosalind, and Theo), Sabrina makes it her mission to free him from eternal damnation and bring him back into her arms. However, the Dark Lord's unseating has sent shockwaves through the realms—and, with no one on the throne, Sabrina must assume the title of "Queen" to defend it against a challenger, the handsome Prince of Hell Caliban. Meanwhile, in Greendale, a mysterious carnival rolls into town, bringing with it a threat to the Spellmans and the coven: A tribe of pagans looking to resurrect an ancient evil...