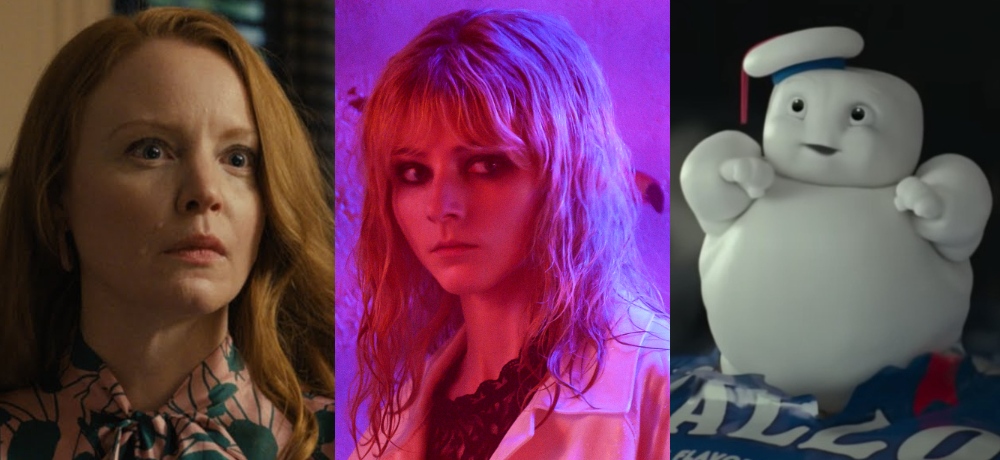 Happy New Year, dear readers! As we bid farewell (or good riddance) to the year that was 2021, we have plenty of brand new digital and VOD releases headed our way to keep us busy over the next few weeks from the comfort of our own homes. January's VOD and digital release highlights include Ghostbusters: Afterlife and Last Night in Soho during the first week of the month, then the final season of A Discovery of Witches hits several platforms on the 8th. Beyond that, ARROW is debuting a new documentary on A Clockwork Orange on January 13th, The Last Thing Mary Saw hits Shudder on the 20th, and Season 3 of Servant begins on January 21st. January's VOD and digital releases wrap up with a new doc on Boris Karloff on the 27th, and the shark-fueled thriller The Requin is set to be released on January 28th.
Happy Streaming!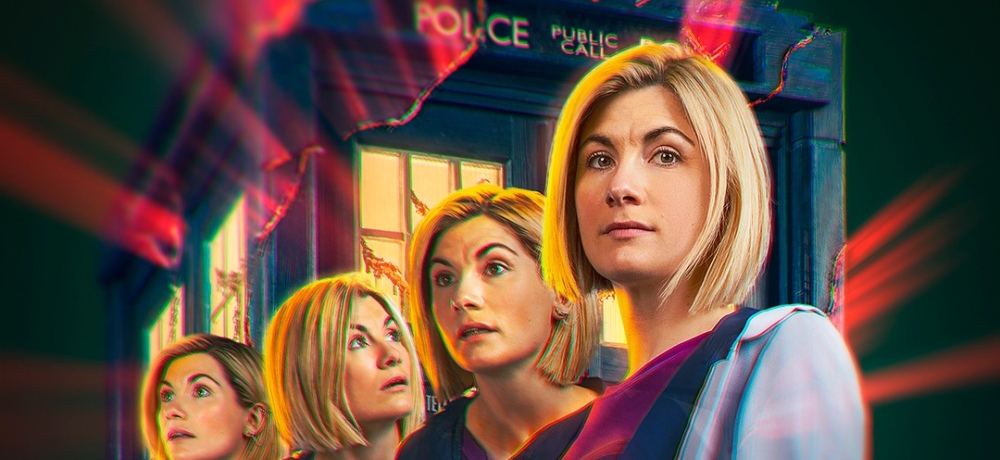 Doctor Who: Eve of the Daleks (AMC+) - Exclusively on AMC+ January 1st
Jodie Whittaker stars in BBC America's all-new special premiering New Year's Day. Mandip Gil and John Bishop will also appear in the annual holiday tradition, as well as several notable guest stars including Aisling Bea (This Way Up), Adjani Salmon (Dreaming Whilst Black) and Pauline McLynn (Father Ted). In the new special, Sarah (Bea) owns and runs ELF storage, and Nick (Salmon) is a customer who visits his unit every year on New Year's Eve. This year, however, their night turns out to be a little different than planned.
Ghostbusters: Afterlife (Columbia Pictures) - January 3rd
When a single mom and her kids arrive in a small town, they begin to discover their connection to the original ghostbusters and the secret legacy their grandfather left behind.
Hotel Poseidon (ARROW) - Exclusively on ARROW Player January 3rd
David reluctantly pretends to be the manager of Hotel Poseidon, where fungus covers the walls and comments such as "faded glory" and "has seen better times" completely fall short to describe this establishment. He wanders the corridors of his personal Overlook Hotel like a zombie, being a passive spectator to what happens around him. Whether it's clients without cash, his mother castrating him with her sharp tongue or the recently deceased aunt in the hallway whose pension kept the place going. David will gradually lose his balance and tumble into a waking nightmare, in which his hotel is transformed into an existential purgatory. With inner demons on the booze, lustful creatures tempting his lonely soul to sin and a big plunge into the proverbial metaphysical shithole, David can expect some strong comments on Tripadvisor.
Last Night in Soho (Universal Pictures Home Entertainment) - January 4th
In Edgar Wright's psychological thriller, Eloise (Thomasin McKenzie, Jojo Rabbit, Old), an aspiring fashion designer, is mysteriously able to enter the 1960s, where she encounters a dazzling wannabe singer, Sandie (Anya Taylor-Joy, Emma, "The Queen's Gambit"). But the glamour is not all it appears to be, and the dreams of the past start to crack and splinter into something far darker.
Monsters in the Closet (Gravitas Ventures) - January 4th
When famous horror author Raymond Grant dies under mysterious circumstances, his daughter returns home to investigate his death. Jasmin discovers her father was using evil black magic to write his newest horror masterpiece. When the author's audio book is played out loud monsters, zombies and terrifying beings spring from the undead pages to haunt the living. Never open a Pandora box that can't be closed.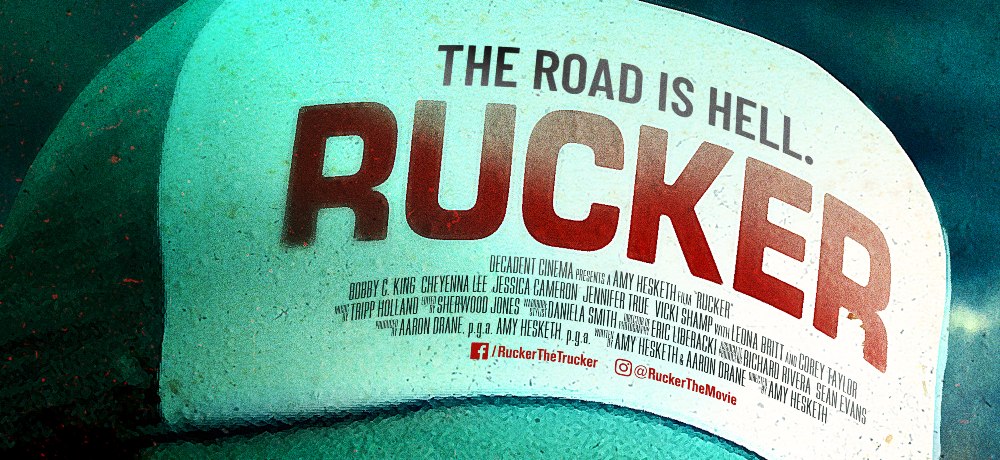 Rucker (Giant Pictures) - January 4th
For the past 30 years Rucker the trucker has devoted his life to traveling the road as a mass serial killer. When Maggie makes Rucker the subject of her documentary, their journey takes a dangerous detour when Rucker recruits her to complete his masterpiece: A connect-the-dots roadmap portrait of his ex-wife composed of the women he's killed who resemble her.
The Superdeep (RLJE Films) - January 4th
The Russian Kola Superdeep Borehole is the largest drilling project in the world, attempting to drill as far as possible into the Earth's crust. After reaching depths of nearly seven miles below the surface, unexplained sounds resembling the screams and moans of numerous people were reported and the borehole was shut down. But when a small team of scientists and military personnel set out to unearth the source of the strange sounds, they end up discovering the greatest threat that humanity has ever faced.
See for Me (IFC Midnight) - January 7th
Sophie, a young blind woman, house-sitting at a secluded mansion, finds herself under invasion by thieves seeking a hidden safe. Her only means of defense: a new app called "See For Me". It connects her to a volunteer across the country who helps her survive by seeing on her behalf. Sophie is connected to Kelly, an army veteran who spends her days playing first-person shooter games. Sophie is forced to learn that if she's going to survive the night, she'll need all the help she can get. A blind teenage girl who ends up being not so powerless after all.
A Discovery of Witches: Season 3 (AMC+, Shudder & Sundance Now) - Exclusively on AMC+, Shudder & Sundance Now Beginning January 8th
In the final season of A Discovery of Witches, Matthew (Matthew Goode) and Diana (Teresa Palmer) return from their trip to 1590 to find tragedy at Sept-Tours. They must find the missing pages from the Book of Life and the Book itself before it's too late. Their enemies are gearing up against them, and a monster from Matthew's past who has been lying in wait will return for revenge. A Discovery of Witches Season 3 is based on the 'The Book of Life' novel from Deborah Harkness's bestselling All Souls trilogy and is the third and final installment.
Breeder (Uncork'd Entertainment) - January 11th
Produced by Maria Møller Christoffersen (Koko-Di Koko-Da), BREEDER sees women being abducted for bio-hacking experiments. One of the women, Mia, begins to work out the truth - can she escape from this nightmare?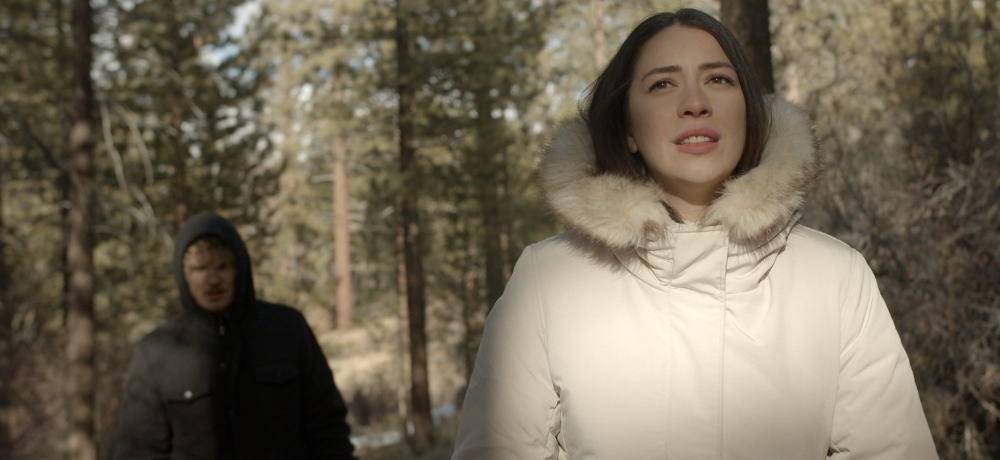 Old Strangers (Gravitas Ventures) - January 11th
Three friends reconnect in a secluded mountain town after a long quarantine. While out for a hike, the trio stumbles upon something dark and terrible in the deep woods.
Still Tickin': The Return of A Clockwork Orange (ARROW) - Exclusively on ARROW Player January 13th
Stanley Kubrick's masterful classic A Clockwork Orange and its controversy through the years are discussed by contemporary film directors (like Sam Mendes, Mary Harron & Tony Kaye), critics and lead actor Malcolm McDowell, in this fascinating documentary about one of the greatest films ever made and also one of those most debated and controversial works of cinema of all time.
The Free Fall (Gravitas Ventures) - January 14th
After attempting to take her own life, a young woman must wrestle with an overbearing husband.
The House (Netflix) - Exclusively on Netflix January 14th
The House is an eccentric dark comedy about a house and the three surreal tales of the individuals who made it their home. An anthology directed by the leading voices in independent stop motion animation: Emma de Swaef and Marc Roels, Niki Lindroth von Bahr and Paloma Baeza and produced by Nexus Studios.
Stoker Hills (Screen Media) - January 14th
In the secluded town of Stoker Hills, three college students find themselves in their worst nightmare when they set out to film a horror movie and are kidnapped by a serial killer. Their only hope for survival is the camera they left behind and the two detectives looking for clues in the footage.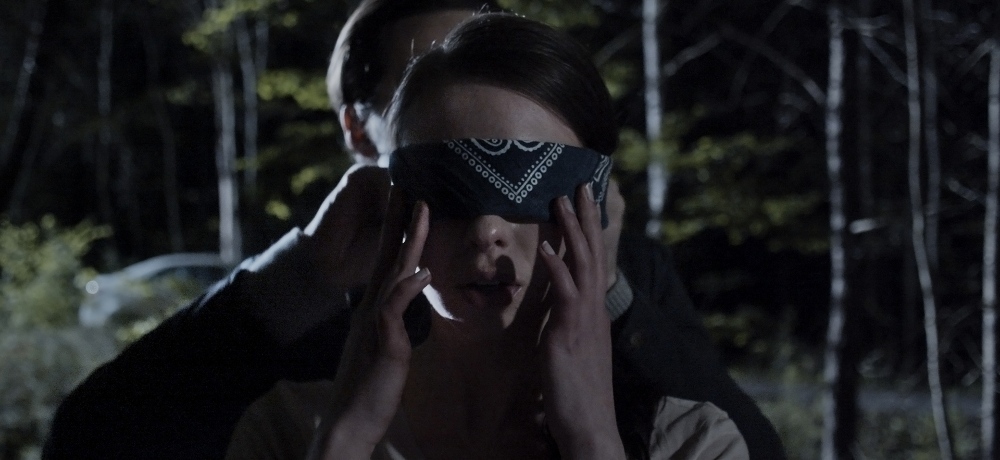 An Unquiet Grave (RLJE Films) - January 18th
In AN UNQUIET GRAVE, a year after losing his wife in a car crash, Jamie (Jacob A. Ware) convinces her sister, Ava (Christine Nyland), to return with him to the site of the accident and help him perform a strange ritual. But as the night wears on, it becomes clear that he has darker intentions.
Ditched (Epic Pictures) - January 18th
Desperate to escape an overturned ambulance, a group of paramedics are trapped with violent prisoners. The group quickly discovers that they are the victims of an ambush with the perpetrators hunting them down one by one.
The Jack in the Box: Awakening (4Digital Media) - January 18th
Terminally ill heiress Olga Marsdale acquires a mysterious gothic box containing a captured demon - Jack. The powerful entity within makes a deadly deal with Olga and her devoted son Edgar - deliver six victims to Jack and Olga will live. They trap several unsuspecting victims for him within the vast crumbling mansion - but can they deliver all six before it's too late? Or will Amy, the young and innocent woman recently hired to look after the estate turn out to be more than a match for both the family and the Jack?
Nocturna/Nocturna Side B (Breaking Glass Pictures) - January 18th
"Nocturna: Side A – The Great Old Man's Night" follows a nearly 100-year-old man who, on his final night on earth, fights for redemption from his life's misdeeds. In "Nocturna: Side B – Where Elephants Go to Die," Calzada embarks on an aesthetically opposite experimental twist of the same story. 
The Last Thing Mary Saw (Shudder) - Exclusively on Shudder January 20th
Southold, New York, 1843: Young Mary (Scott), blood trickling from behind the blindfold tied around her eyes, is interrogated about the events surrounding her grandmother's death. As the story jumps back in time, we witness Mary, raised in a repressively religious household, finding fleeting happiness in the arms of Eleanor (Fuhrman), the home's maid. Her family, who believe they are seeing, speaking, and acting on God's behalf, view the girls' relationship as an abomination, to be dealt with as severely as possible. The couple attempts to carry on in secret, but someone is always watching, or listening, and the wages of perceived sin threaten to become death, with the tension only heightened by the arrival of an enigmatic stranger (Culkin) and the revelation of greater forces at work.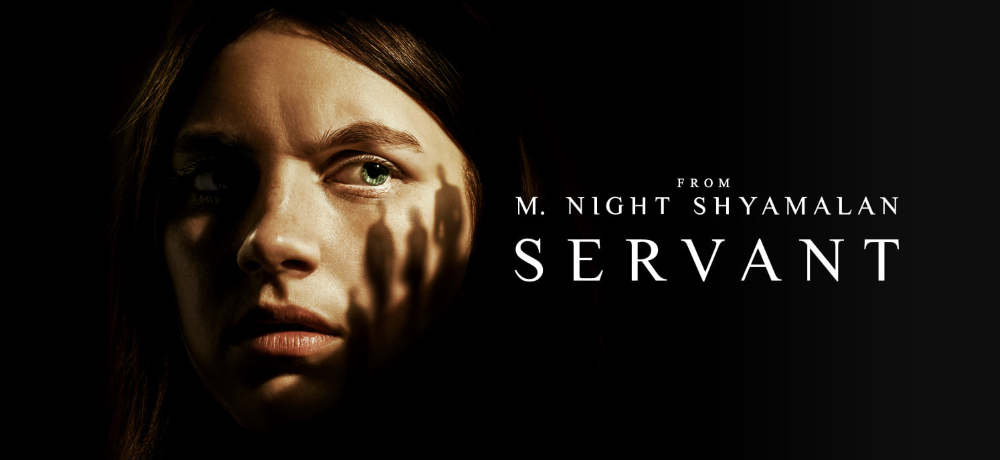 Servant: Season 3 (Apple TV) - Exclusively on Apple TV Beginning January 21st
Three months after we leave the Turner household in season two, things appear to be back to normal. Dorothy and Sean dote on Jericho, Julian has a new girlfriend, and Leanne has moved back into the brownstone. With the threat of the cult looming and suspicious visitors staked out in a nearby park, Leanne does everything she can to feel secure—ultimately causing more chaos for the Turner family. As Sean starts trusting in Leanne's power, Dorothy feels increasingly threatened and worries for Jericho's safety. While the Turners struggle to keep their family whole, they must come to terms with the costs of Jericho's return. Be careful what you wish for. 
Boris Karloff: The Man Behind the Monsters (Shudder) - Exclusively on Shudder January 27th
Beginning just before his debut as Frankenstein's creation, Boris Karloff: The Man Behind The Monster compellingly explores the life and legacy of a cinema legend, presenting a perceptive history of the genre he personified. His films were long derided as hokum and attacked by censors. But his phenomenal popularity and pervasive influence endures, inspiring some of our greatest actors and directors into the 21st Century – among them Guillermo Del Toro, Ron Perlman, Roger Corman & John Landis all of whom and many more contribute their personal insights and anecdotes. Directed by Thomas Hamilton.
The Requin (Saban Films) - January 28th
There's terror in paradise when Jaelyn (Alicia Silverstone) and Kyle (James Tupper) arrive at a remote seaside villa in Vietnam for a romantic getaway. A torrential storm descends, reducing the villa to little more than a raft and sweeping the young couple out to sea. Suddenly, another danger appears: a school of great white sharks. With her injured husband watching helplessly, Jaelyn must battle the deadly predators alone in this tense thriller that rides an unrelenting wave of fear.