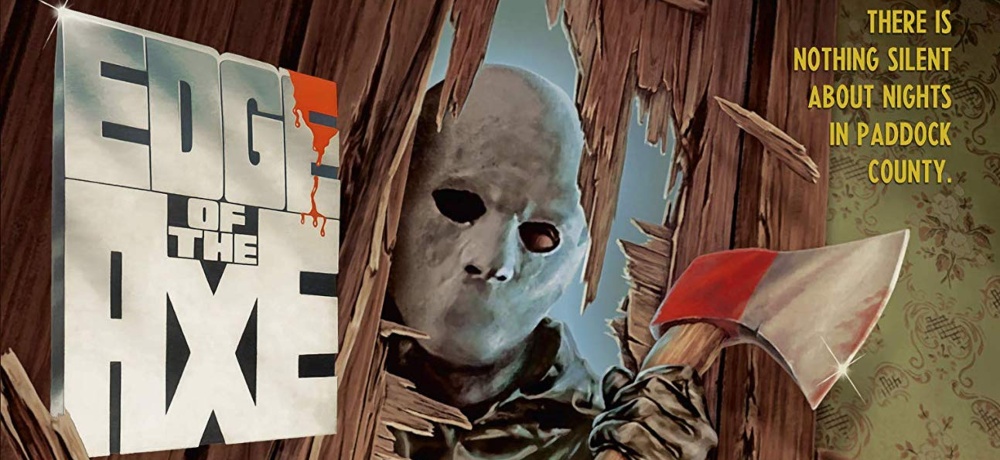 January's home media releases are ending on a high note, as there are a bunch of great titles headed to Blu-ray and DVD this week. My very favorite film of 2019, Bong Joon Ho's Parasite is making its debut on both formats, and if you missed it in theaters last year, Terminator: Dark Fate is hitting multiple formats as well.
For those of you who dig totally bananapants filmmaking, Tammy and the T-Rex is being released this week courtesy of Vinegar Syndrome. VS is also keeping busy with Berserker, Beyond the Door 3, and Unmasked Part 25, and Scream Factory is bringing home Body Parts, Let's Scare Jessica to Death, as well as a Steelbook Edition of The Slumber Party Massacre, too.
Arrow Video has put together a special edition release of Edge of the Axe, and the Warner Archive Collection is showing some love to the criminally underseen Two on a Guillotine.
Other releases for January 28th include The Siren, Apparition (2019), and Purgatory.
Berserker (Vinegar Syndrome, Blu/DVD Combo)
A group of friends have set out on a camping trip in a rural part of Utah. Although warned by kindly Norwegian immigrant, Pappy Nyquist (George 'Buck' Flowers), of a series of recent killings, supposedly the result of a bear, the campers are undeterred and decide to spend the night outdoors, getting drunk and sharing stories of berserkers, ruthlessly violent Viking warriors who wore bear skins and snouts. Not long after pairing off for romantic escapades, they find themselves terrorized and ripped apart by a large and violent bear...but is it actually a bear, or perhaps a real life berserker who has somehow been transported to the 20th century...
An atmospheric and suspenseful slasher, punctuated by moments of shocking violence and brutality, Jefferson Richard's (Maniac Cop, Get Carter) BERSERKER features expressionistic cinematography by Henning Schellerup (Silent Night Deadly Night, The Boogens) and striking editing from Marcus Manton (Pumpkinhead, Breakin' 2). Vinegar Syndrome proudly presents the world disc premier of BERSERKER, newly restored from its long lost original camera negative.
Bonus Features:
1. Region Free Blu-ray/DVD combo
2. Newly scanned & restored in 2k from its 16mm original camera negative
3. "A Family Affair" - video interview with writer/director Jefferson Richard
4. "Beware of Bears" video interview with actor Joseph Alan Johnson
5. "Valley Girl" - video interview with actress Shannon Engemann
6. Audio interview with actor Mike Riley
7. Historical commentary track with Justin Kerswell & Joseph Henson of The Hysteria Continues!
8. Stills gallery
9. Reversible cover artwork
10. English SDH subtitles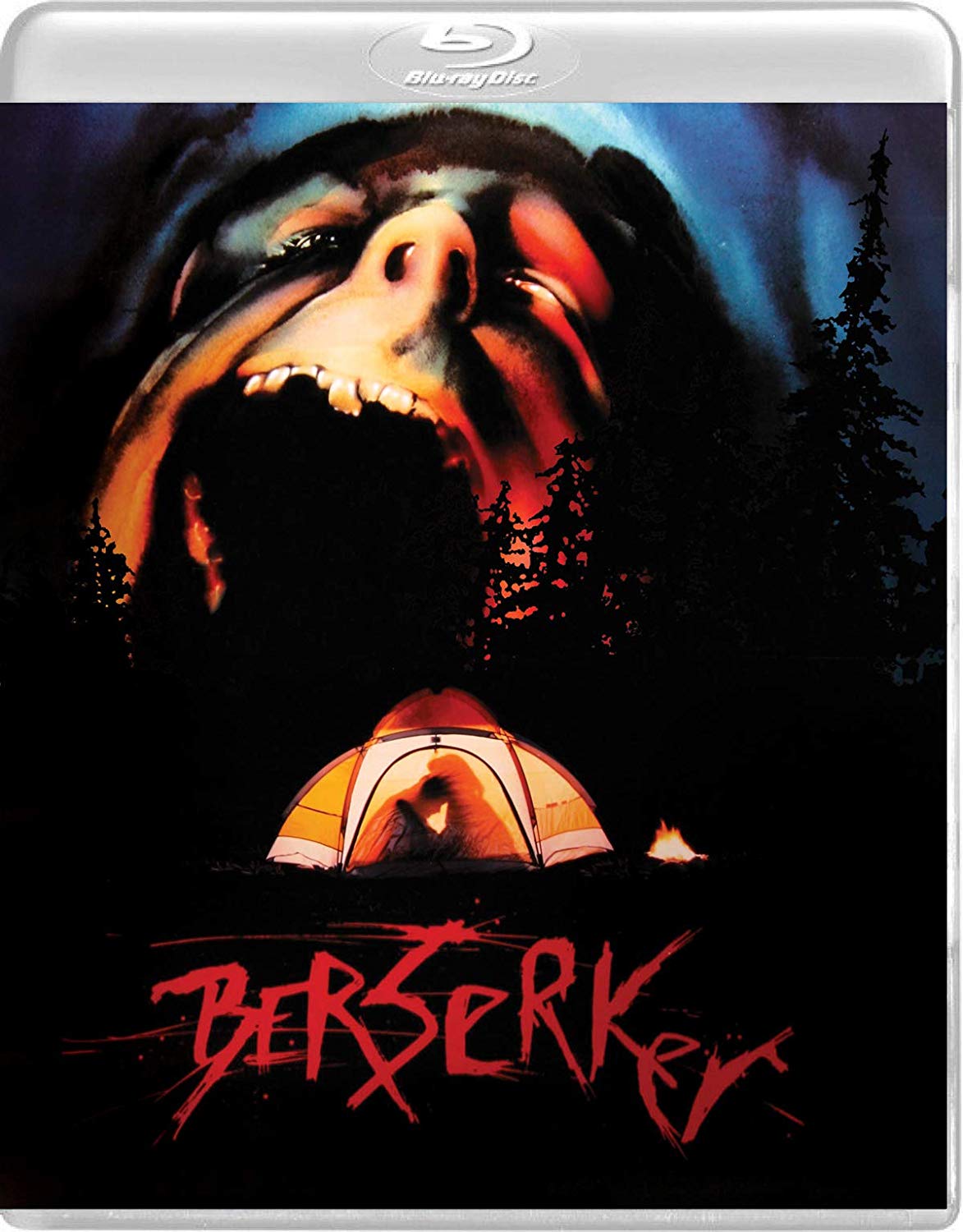 Body Parts (Scream Factory, Blu-ray)
From Eric Red, the writer of The Hitcher and Near Dark, comes this tale of a medical experiment gone very wrong. Bill Chrushank is a criminal psychologist who loses his arm and nearly his life in a grisly car accident. A daring medical operation follows, in which a donor's arm is successfully grafted onto Bill's body. But after the operation, the arm starts to take on a violent life of its own, striking out against Bill's wife and children. Consumed by fears about his dangerous behavior, Bill is driven to learn the donor's identity – and makes a horrifying discovery that delivers him into a world of unimaginable terror. Written and directed by Eric Red (Cohen & Tate, Bad Moon), this thriller stars Jeff Fahey (Alita: Battle Angel) and Brad Dourif (Child's Play, Graveyard Shift).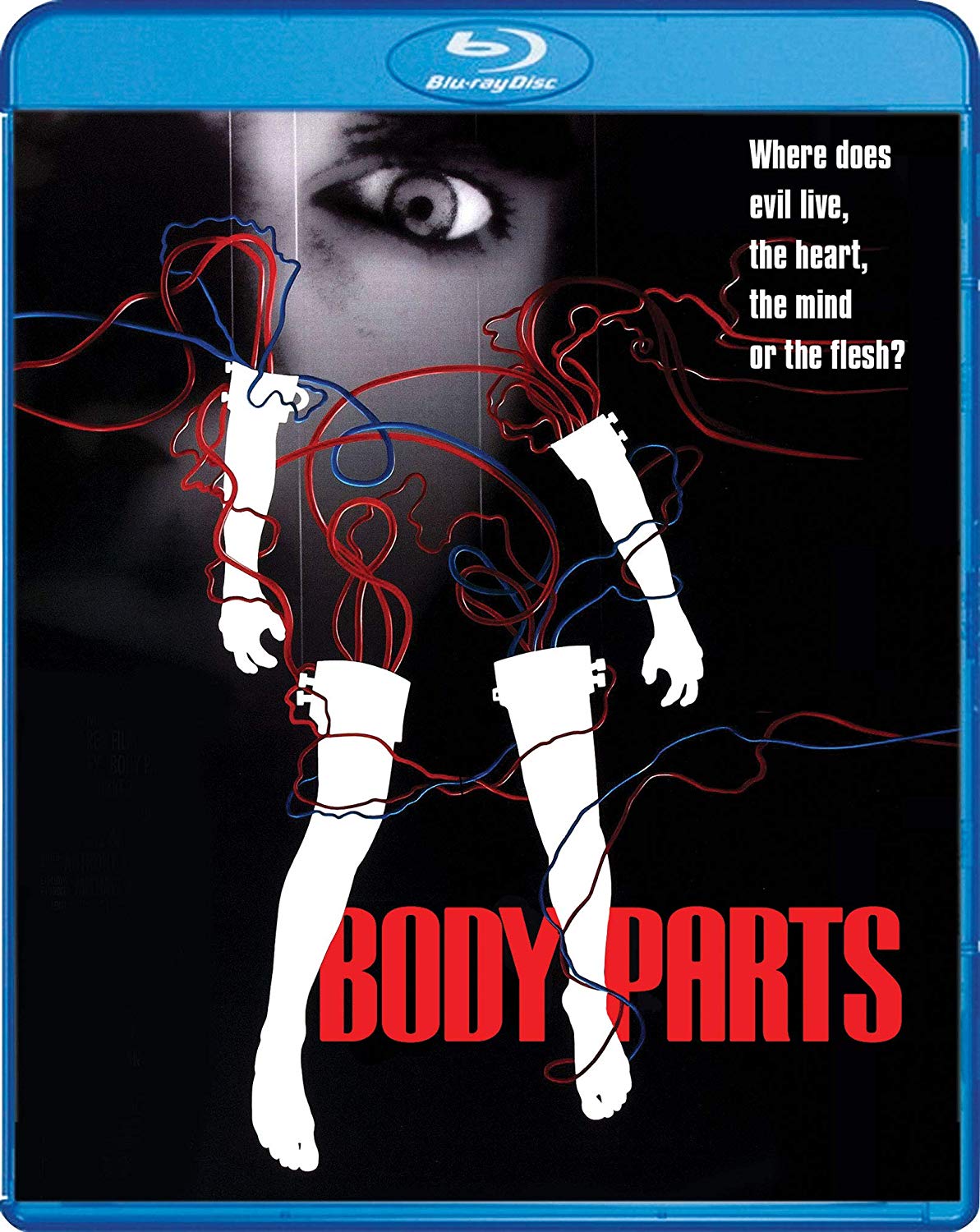 Edge of the Axe: Special Edition (Arrow Video, Blu-ray)
From cult Spanish filmmaker José Ramón Larraz (Vampyres, Symptoms) comes this long-neglected late 80s slasher classic, finally unleashed on Blu-ray for the first time ever! 
The rural community of Paddock County is being rocked by the crazed exploits of an axe-wielding psychopath, who stalks the night in a black trenchcoat and mask. As the victims pile up, the authorities attempt to keep a lid on the situation, whilst computer whizz-kid Gerald and girlfriend Lillian seek to unmask the killer before the town population reaches zero.
Nominally set in Northern California but shot primarily in Madrid, giving the film an off-kilter, American/European atmosphere akin to the likes of Pieces, Edge of the Axe is a late entry hack-and-slash masterpiece from one of the titans of Spanish terror.
SPECIAL EDITION CONTENTS:
Brand new 2K restoration from the original camera negative
· English and Spanish language versions of the feature
Original uncompressed mono audio
Optional English subtitles for the deaf and hard of hearing for the English soundtrack
Newly translated English subtitles for the Spanish soundtrack
Brand new audio commentary with actor Barton Faulks
Brand new audio commentary with The Hysteria Continues
Newly-filmed interview with actor Barton Faulks
The Pain in Spain - a newly-filmed interview with special effects and make-up artist Colin Arthur
Image Gallery
Reversible sleeve featuring original and newly-commissioned artwork by Justin Osbourn
FIRST PRESSING ONLY: Collector's booklet featuring new writing by Amanda Reyes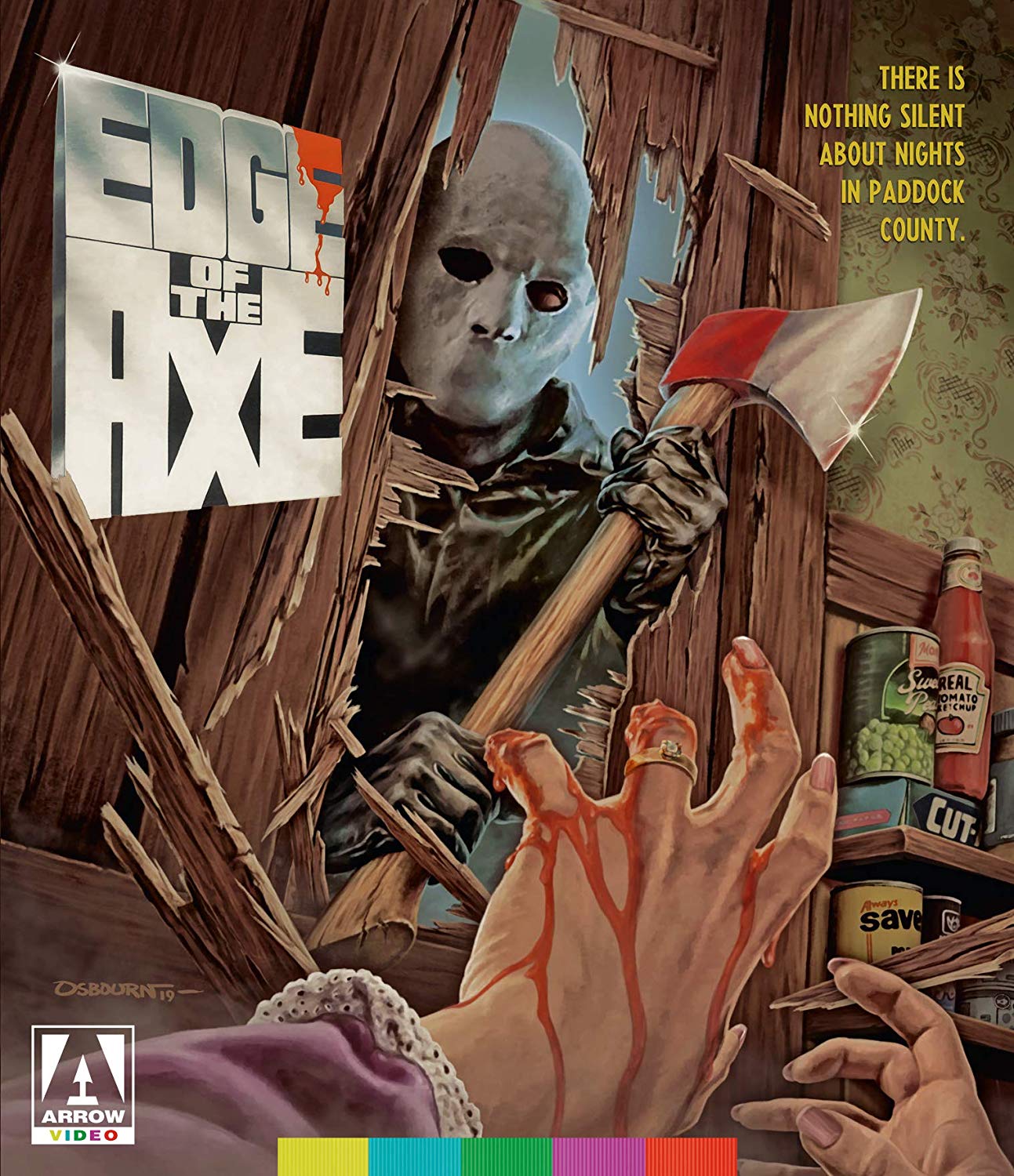 Let's Scare Jessica to Death (Scream Factory, Blu-ray)
Released from an institution after suffering a nervous breakdown, Jessica (Zohra Lampert, The Exorcist III) seeks the tranquility of a secluded home in Connecticut to help make her recovery complete. But instead of a restful recuperation with her husband and close friend in the New England countryside, Jessica soon finds herself falling into a swirling vortex of madness and the supernatural! And an even more unsettling discovery is that the entire region seems to be under the influence of a mysterious woman who has been living in the supposedly empty house. Jessica's fear and dread only intensify when she discovers that the "undead" girl, Emily, tragically drowned long ago, on her wedding day. Is she back to take vengeance?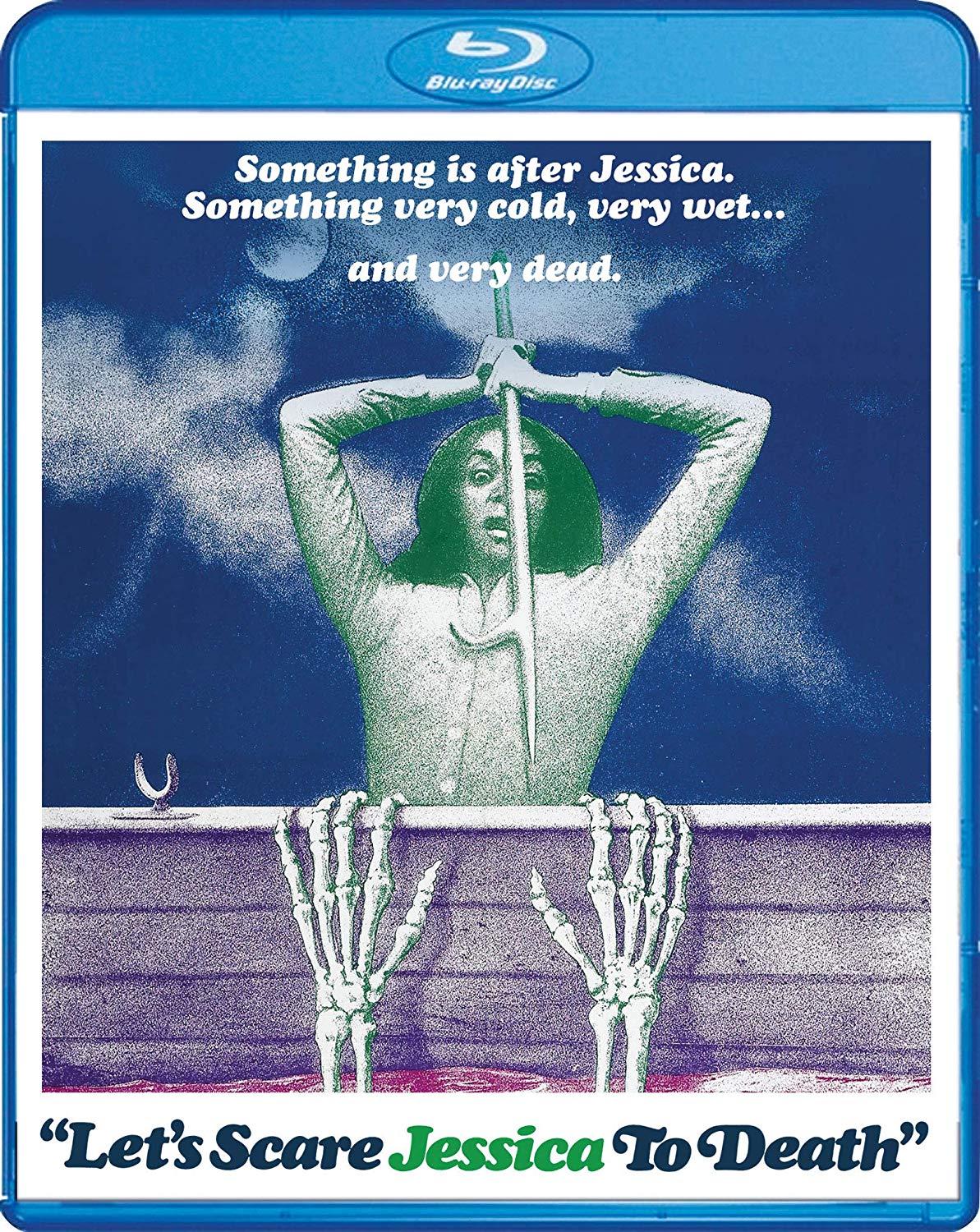 Parasite (Universal Pictures Home Entertainment, Blu/Digital Combo & DVD)
Meet the Park family, the picture of aspirational wealth. And the Kim family, rich in street smarts but not much else. Be it chance or fate, these two houses are brought together and the Kims sense a golden opportunity. Masterminded by college-aged Ki-woo, the Kim children expediently install themselves as tutor and art therapist to the Parks. Soon, a symbiotic relationship forms between the two families. The Kims provide "indispensable" luxury services while the Parks obliviously bankroll their entire household. When a parasitic interloper threatens the Kims' newfound comfort, a savage, underhanded battle for dominance breaks out, threatening to destroy the fragile ecosystem between the Kims and the Parks. By turns darkly hilarious and heart-wrenching, Parasite showcases a modern master at the top of his game.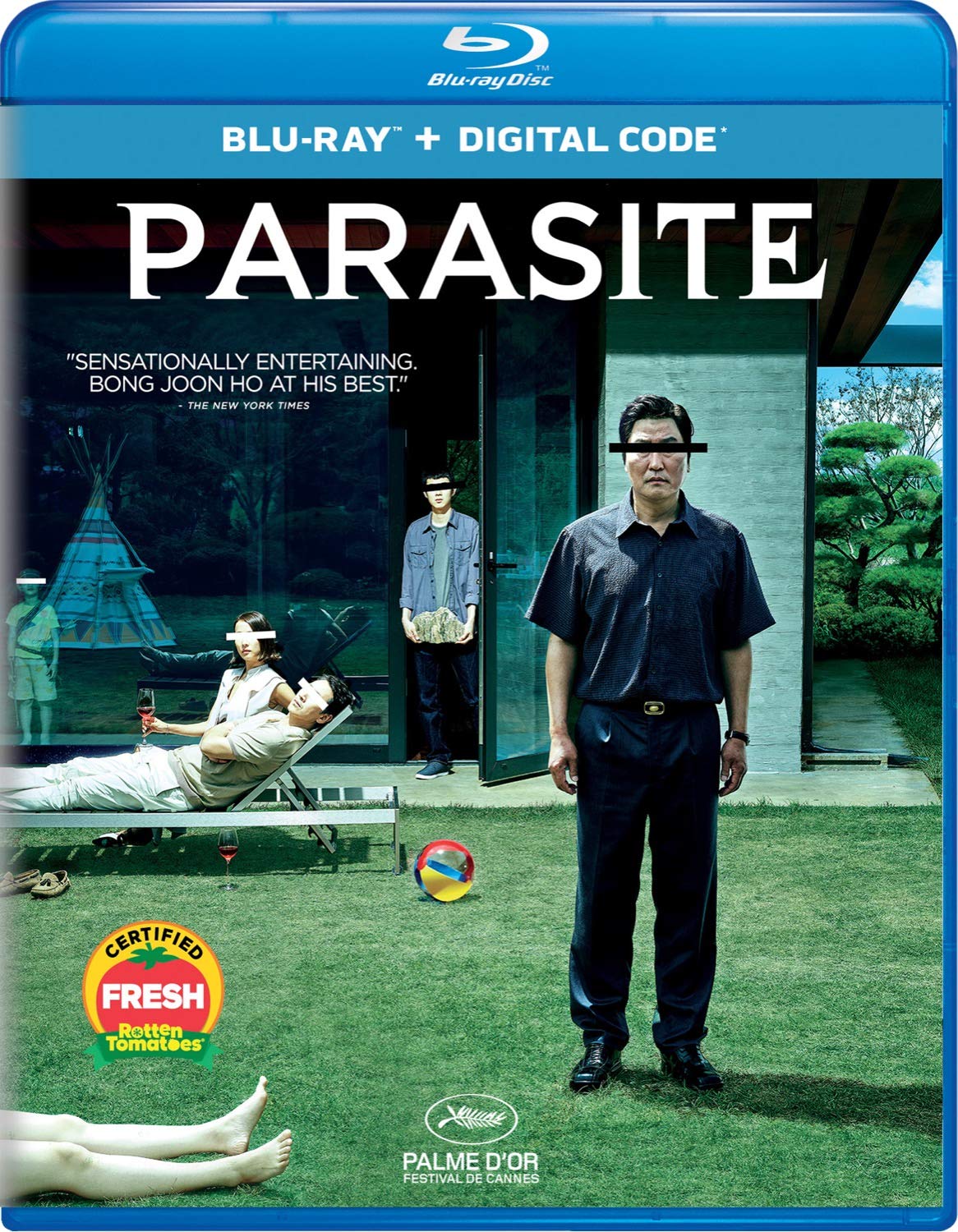 The Slumber Party Massacre: Limited Edition Steelbook (Scream Factory, Blu-ray)
When Trish (Michele Michaels) decides to invite her high school basketball teammates over for a slumber party, she has no idea the night is going to end with an unexpected guest crashing the party – an escaped mental patient and his portable power drill – in the cult classic, The Slumber Party Massacre.
SPECIAL FEATURES:
NEW 4K Scan From The Original Camera Negative
"Sleepless Nights: The Making Of The Slumber Party Massacre"
Audio Commentary With Director Amy Holden Jones, Actors Michael Villella And Debra De Liso
Interview With Actor Rigg Kennedy
Theatrical Trailers (U.S. And U.K.)
Theatrical Trailers For Slumber Party Massacre II and III
Alternate Title Sequence
Still Gallery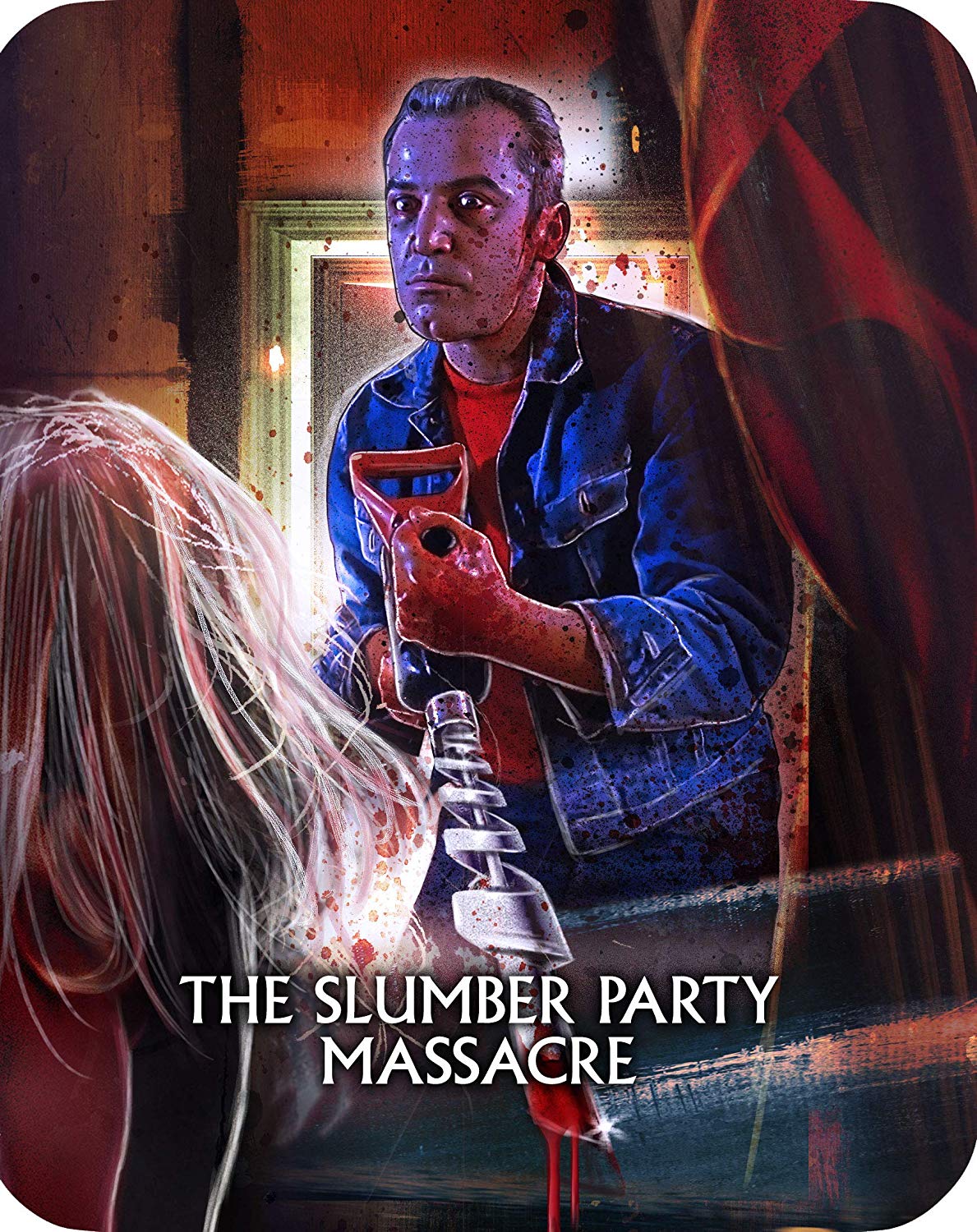 Tammy and the T-Rex (Vinegar Syndrome, Blu/DVD Combo)
Tammy is a popular high school cheerleader whose new boyfriend, Michael, might be the love of her life. But Tammy's jealous ex, Billy, won't stand for anyone coming between him and 'his' girl, so he and his friends kidnap Michael, leaving him to be mauled by a lion in a local wildlife reserve. Comatose and at death's door, Michael's body is stolen from the hospital by mad scientist Dr. Wachenstein, who extracts his brain and implants it into a giant robotic T-Rex. Horrified by his predicament and new dinosaur body, he escapes from the doctor's lab and begins brutally killing his former bullies. Meanwhile Tammy and her best friend Byron start searching for a suitable human corpse in which to re-transplant Michael's brain...
A jaw-dropping assault on good taste from the whacked out mind of cult filmmaker Stewart Raffill (The Ice Pirates; Mac & Me), TAMMY AND THE T-REX features Denise Richards (Wild Things) in her first starring role, alongside Paul Walker (The Fast & the Furious), Terry Kiser (Weekend at Bernie's), George "Buck" Flower (They Live), and John F. Goff (Drive-In Massacre). Primarily seen in its heavily censored PG-13 version, Vinegar Syndrome brings TAMMY AND THE T-REX to Blu-ray fully uncut for the first time on home video, with all of its gross-out gags and gratuitous decapitations, gut-rippings, and head-smashings, courtesy of special effects wizard John Carl Buechler (Mausoleum), completely intact.
Bonus Features:
1. Region Free Blu-ray/DVD Combo
2. Newly scanned & restored in 4k from its 35mm original camera negative
3. Audio commentary with director Stewart Raffill and producer Diane Kirman
4. "Blood, Brains and a Teenage T-Rex" - an interview with director Stewart Raffill
5. "A Blast from the Past" - an interview with actress Denise Richards
6. "Having the Guts" - an interview with actor Sean Whalen
7. "A Testicular Stand-Off" - an interview with actor George Pilgrim
8. Full length PG-13 cut of Tammy and the T-Rex (sourced from video)
9. Reversible cover artwork
10. English SDH subtitles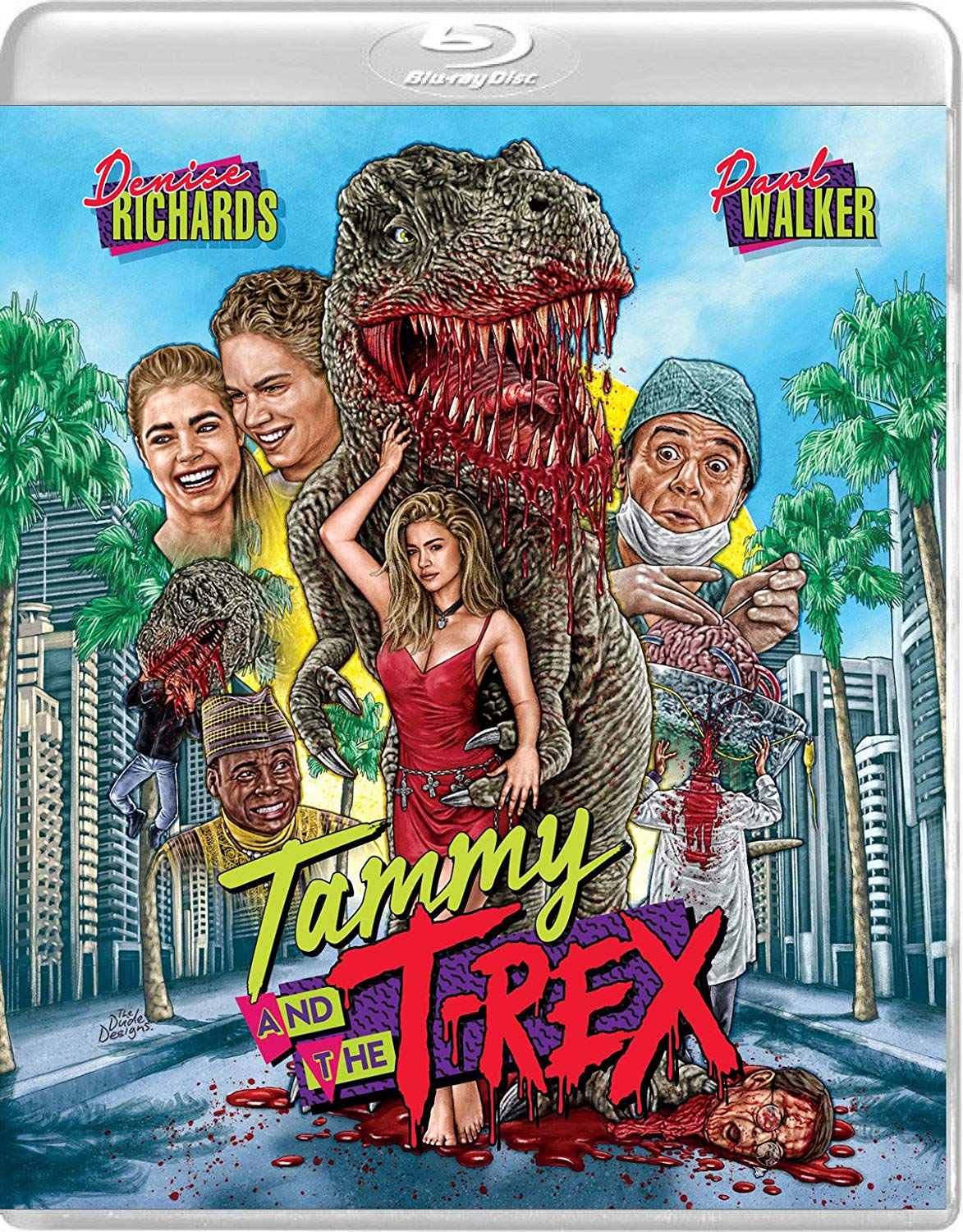 Terminator: Dark Fate (Paramount, 4K Ultra HD/Blu Combo, Blu/Digital & DVD)
Decades after Sarah Connor (Linda Hamilton) prevented Judgment Day, a lethal new Terminator is sent to eliminate the future leader of the resistance. In a fight to save mankind, battle-hardened Sarah Connor teams up with an unexpected ally (Arnold Schwarzenegger) and an enhanced super soldier to stop the deadliest Terminator yet. Humanity's fate hangs in the balance in this action-packed thrill ride from Tim Miller, the Director of Deadpool, and Producer James Cameron.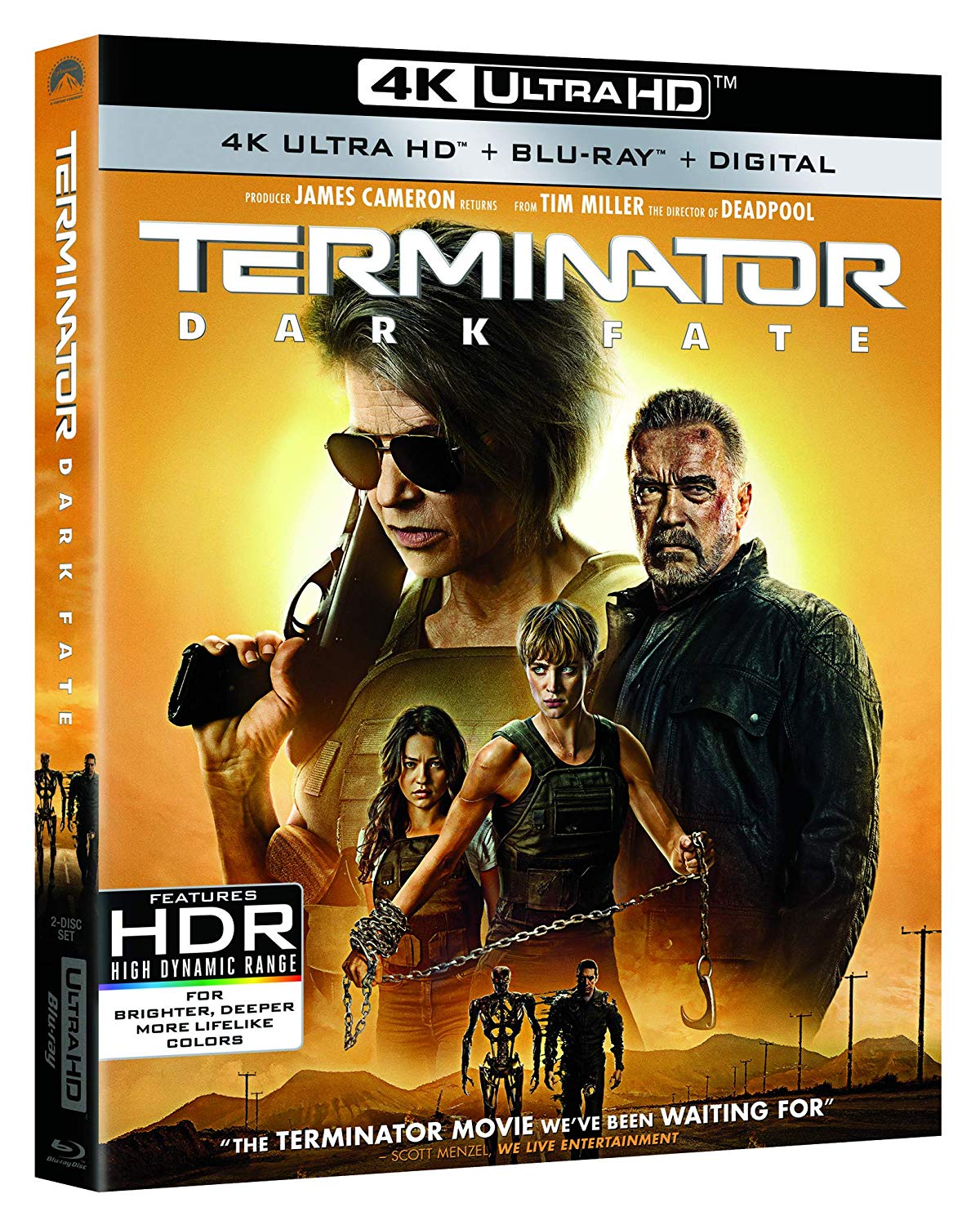 Two on a Guillotine (Warner Archive Collection, Blu-ray)
Twenty years ago, a little accident with a guillotine trick left magician Duke Duquesnes wife/on-stage assistant without a head and their baby daughter, Cassie, without a mother. Now, The Great Duquesne may have another trick up his sleeve. He dies, leaving Cassie a sizable inheritance if she spends seven nights in his spooky mansion. With a fearless young reporter by her side, Cassie braves terrors that could be the work of evil spirits. Or are they illusions dreamed up by Cassie's dear demented dad? Connie Stevens, Dean Jones (in his pre-The Love Bug days) and Cesar Romero star in a creepy horrorfest that offers scares, screams, a return of that guillotine and Max Steiner's (Gone with the Wind) penultimate score.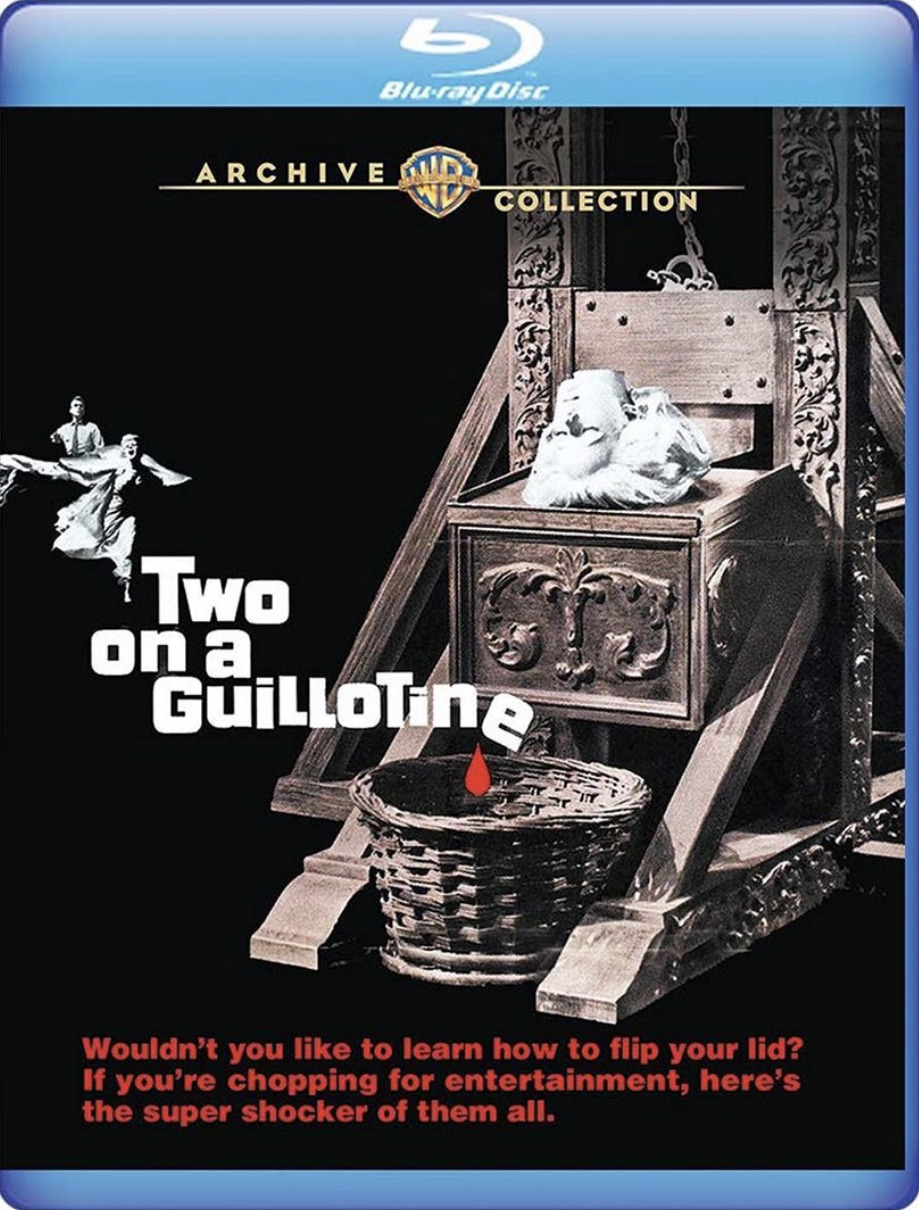 ALSO AVAILABLE THIS WEEK:
Apparition (2019) (Lionsgate, DVD)
Beyond the Door 3 (Vinegar Syndrome, Blu/DVD Combo) 
Bloodz vs. Wolvez (Bayview Films, DVD) 
Purgatory (SGL Entertainment, Blu-ray & DVD)
The Siren (Dark Sky Films, DVD) 
Unmasked Part 25 (Vinegar Syndrome, Blu/DVD Combo)
Zombiez (Bayview Films, DVD)