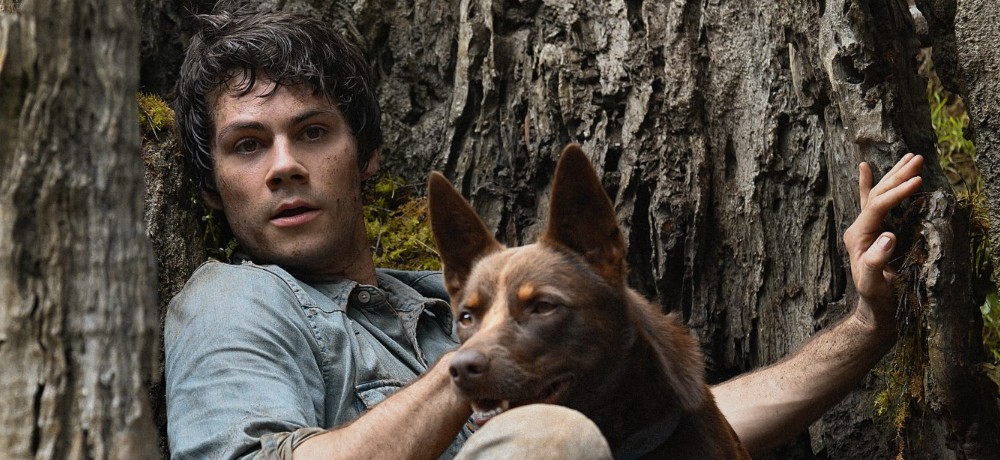 Happy 2021, everyone! It's been a few weeks, but we're back with a brand-new edition of our weekly Blu-ray and DVD releases column to kick off this new year. And while we may not have a ton of titles headed home on Tuesday, we do have an excellent bunch of films all the same, including one of my favorite films of 2020, Love and Monsters, which hits various formats this week. Another film from last year that I really enjoyed was Brea Grant's 12 Hour Shift, which hits both Blu-ray and DVD (and will be available On Demand) tomorrow, and if you have somehow never seen it, I highly recommend picking up the new Blu for Savage Streets, featuring Linda Blair.
Other releases for January 5th include Tintorera… Tiger Shark, From the Depths, Nina of the Woods, and Hacksaw.
12 Hour Shift (Magnet Releasing, Blu-ray / DVD / On Demand)
It's 1998, and over the course of one 12-hour shift at an Arkansas hospital, a junkie nurse, her scheming cousin and a group of black market organ-trading criminals start a heist that could lead to their collective demise. Equally intense and zany, 12 HOUR SHIFT is a blood-soaked, madcap ride.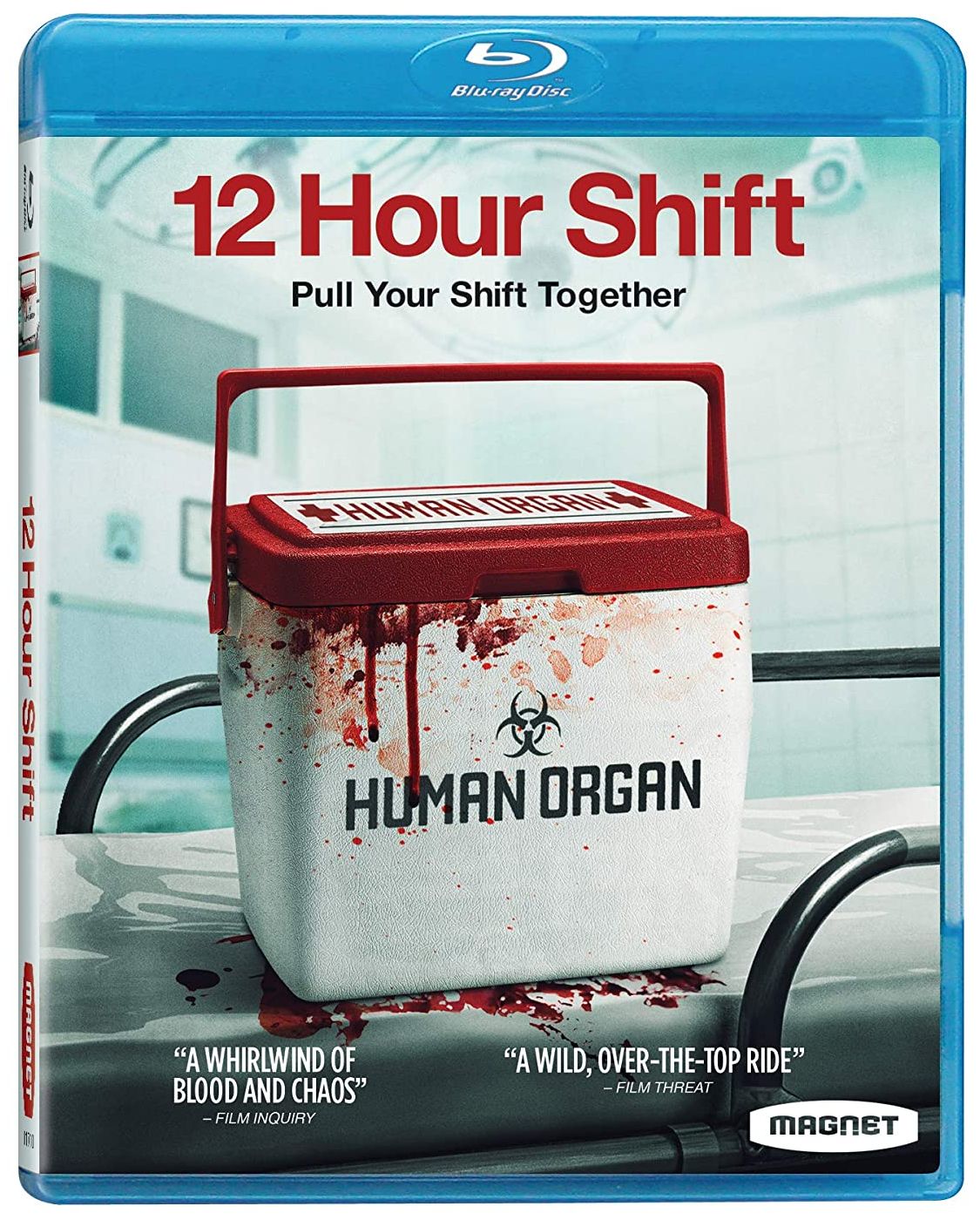 Love and Monsters (Paramount Home Entertainment, 4K Ultra HD/Blu/Digital, Blu/Digital & DVD)
Dylan O'Brien stars in this thrilling adventure delivering epic action and laughs. After monsters take over the world, Joel (O'Brien, The Maze Runner) and the rest of humanity are forced to live underground. Believing he's lost everyone he has ever loved, Joel finds his high school sweetheart Aimee (Jessica Henwick, "Game of Thrones") living just 80 miles away. Facing unknown dangers that stand in his way, Joel must discover his inner hero as he makes the impossible journey across a monster-infested land to be with the girl of his dreams. Also starring Michael Rooker (Guardians of the Galaxy) and Ariana Greenblatt (Avengers: Infinity War).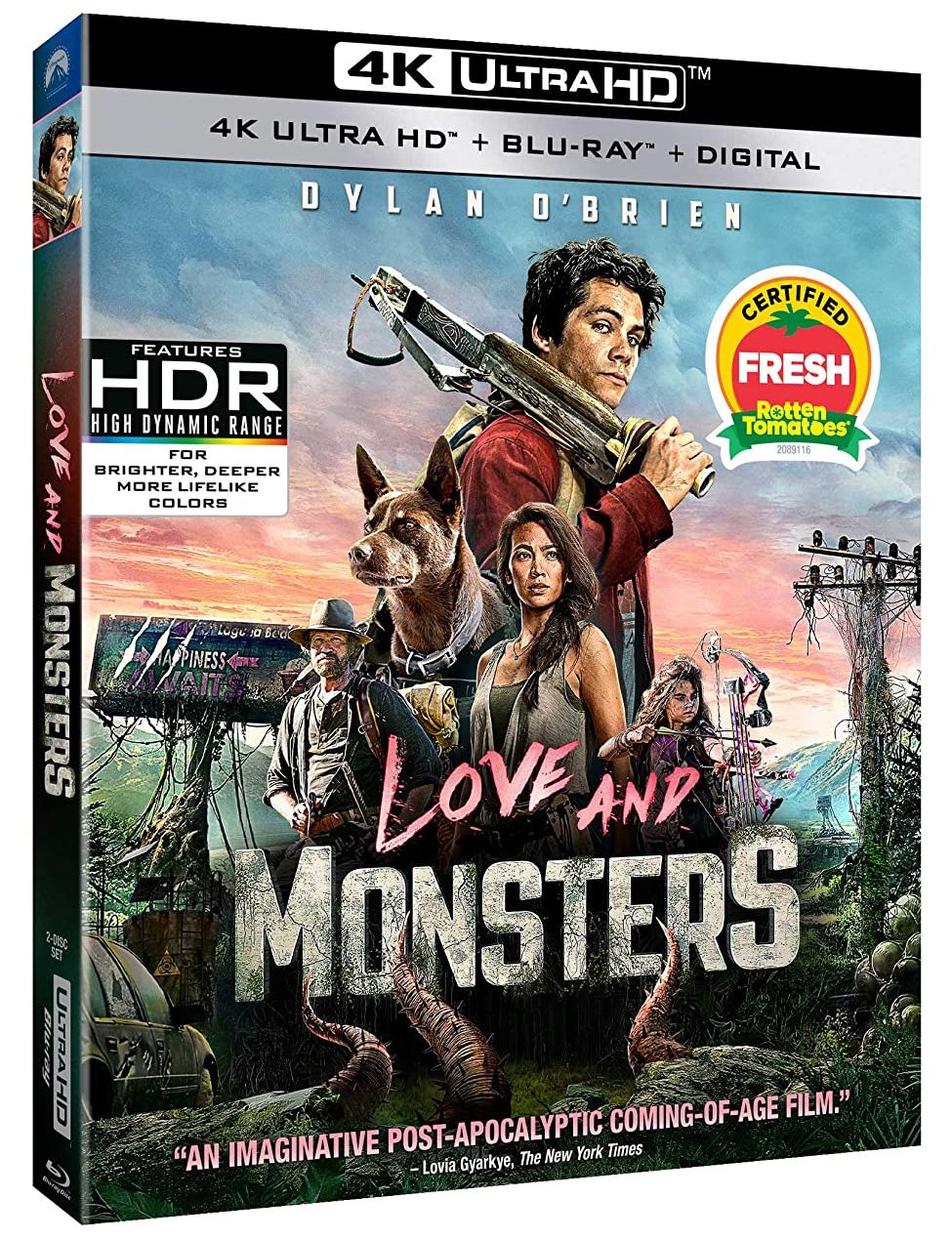 Savage Streets (Code Red, Blu-ray)
Linda Blair (The Exorcist, Roller Boogie) is Brenda, vivacious leader of the "Satins", a fun-loving group of pretty high school girls. The Satins are in for trouble from the first moment they play a harmless prank on the "Scars" -- a vicious gang who runs loose on the Hollywood streets. The Scars and their malevolent leader, Jake (Robert Dryer, The Sisterhood), take their revenge seriously -- first with Brenda's deaf-mute sister (Linnea Quigley, Return of the Living Dead), and then her soon-to-be-married best friend. Caught up in her rivalry with the cheerleaders, Brenda is at first unaware of the Scars' involvement, but she soon finds out the full truth. Shocked... full of hate... in a skintight black suit… Brenda searches for the gang members and she takes them out one by one with deadly vengeance. Co-starring John Vernon (Chained Heat, Dirty Harry) and directed by Danny Steinmann (The Unseen, Friday the 13th: A New Beginning), now see the cult classic in widescreen and in HD!
Special Features:
Audio Commentary by Actors Robert Dryer, Johnny Venocur and Producer John Strong

Audio Commentary by Actors Robert Dryer, Sal Landi and Cinematographer Stephen L. Posey

Audio Commentary by Director Danny Steinmann

Isolated Music Track

Interview with Star Linda Blair

Interview with Actress Linnea Quigley

Two Interviews with Producer John Strong

Two Interviews with Actor Robert Dryer

Two Interviews with Actor Johnny Venocur

Interview with Actor Sal Landi

Interview with Actor Scott Mayer

Kat's Scratch Cinema Intro with Hostess Katarina Leigh Waters

5.1 Surround (Original 2 Track Mag) and 2.0 Lossless Audio

Reversible Art

Theatrical Trailer

Dual-Layered BD50 Disc

Region A/B/C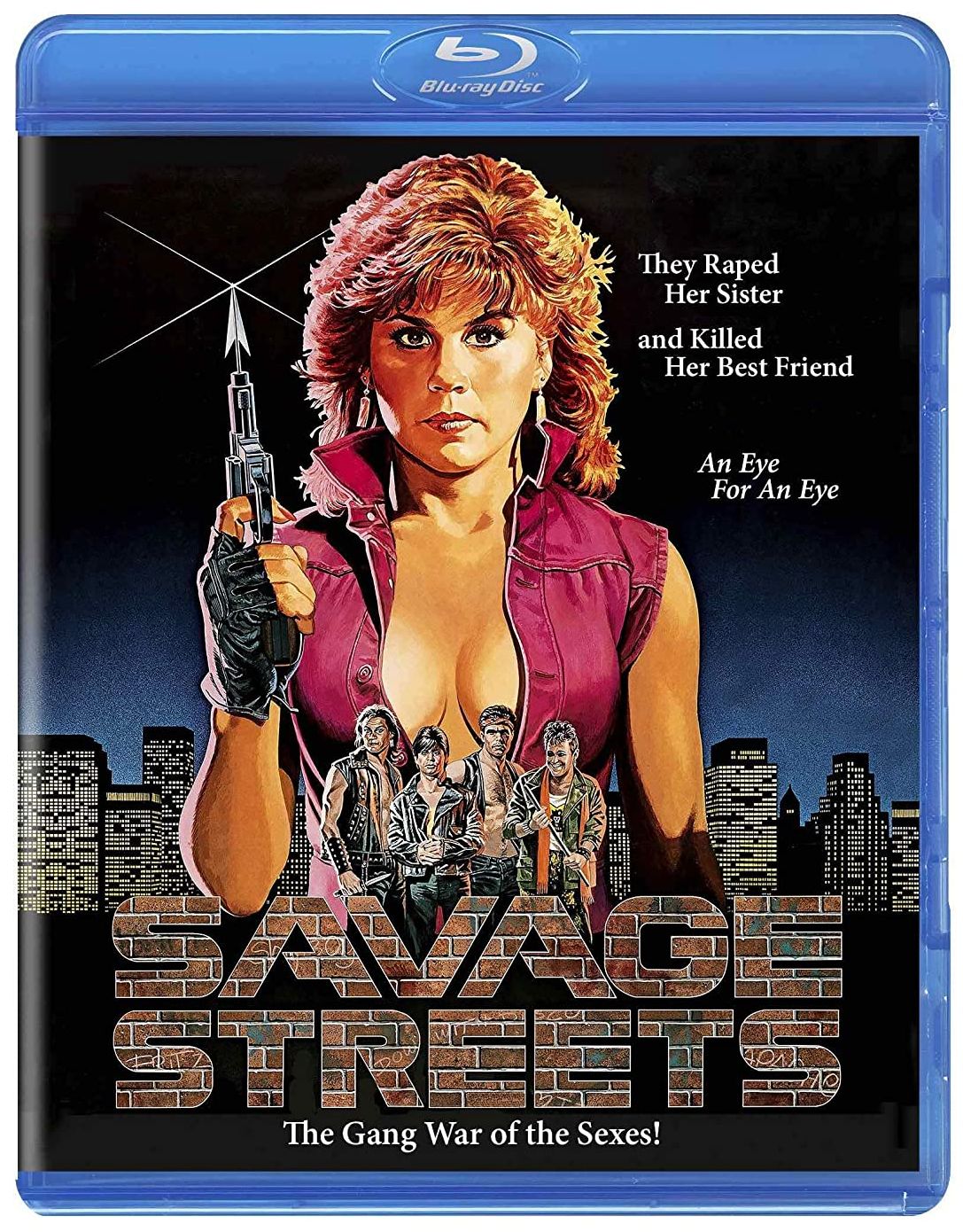 Tintorera… Tiger Shark (KL Studio Classics, Blu-ray)
From cult filmmaker René Cardona Jr. (Survive!, Guyana-Cult of the Damned, Treasure of the Amazon), enter the world of a trio of beautiful young people, the hot sexy beaches of Mexico... and a giant, hungry Tiger Shark known as Tintorera! When two handsome shark hunters, Steven (Hugo Stiglitz; Nightmare City, Survive!, Counterforce), Miguel (Andrés Garcia; Day of the Assassin, The Bermuda Triangle) hook up with Gabriella (Susan George; Straw Dogs, Dirty Mary Crazy Larry, The House Where Evil Dwells), everything seems to be paradise until Tintorera strikes, eating the beachgoers and endangering the lives of the trio. One of the hunters decides to avenge his friend and take on the Tintorera one on one, and it becomes a brutal battle between man and beast. Co-starring Fiona Lewis (The Fury, Lisztomania, Drum), Jennifer Ashley (The Pom Pom Girls, Terror Circus, Guyana-Cult of the Damned) and Priscilla Barnes (TV's Three's Company, Texas Detour, Seniors). Now watch this exciting shark attack thriller in HD!
Special Features:
-NEW Audio Commentary by Film Historians Troy Howarth and Rod Barnett
-Theatrical Trailer
-Limited Edition Slipcase
-Reversible Art
-Optional English Subtitles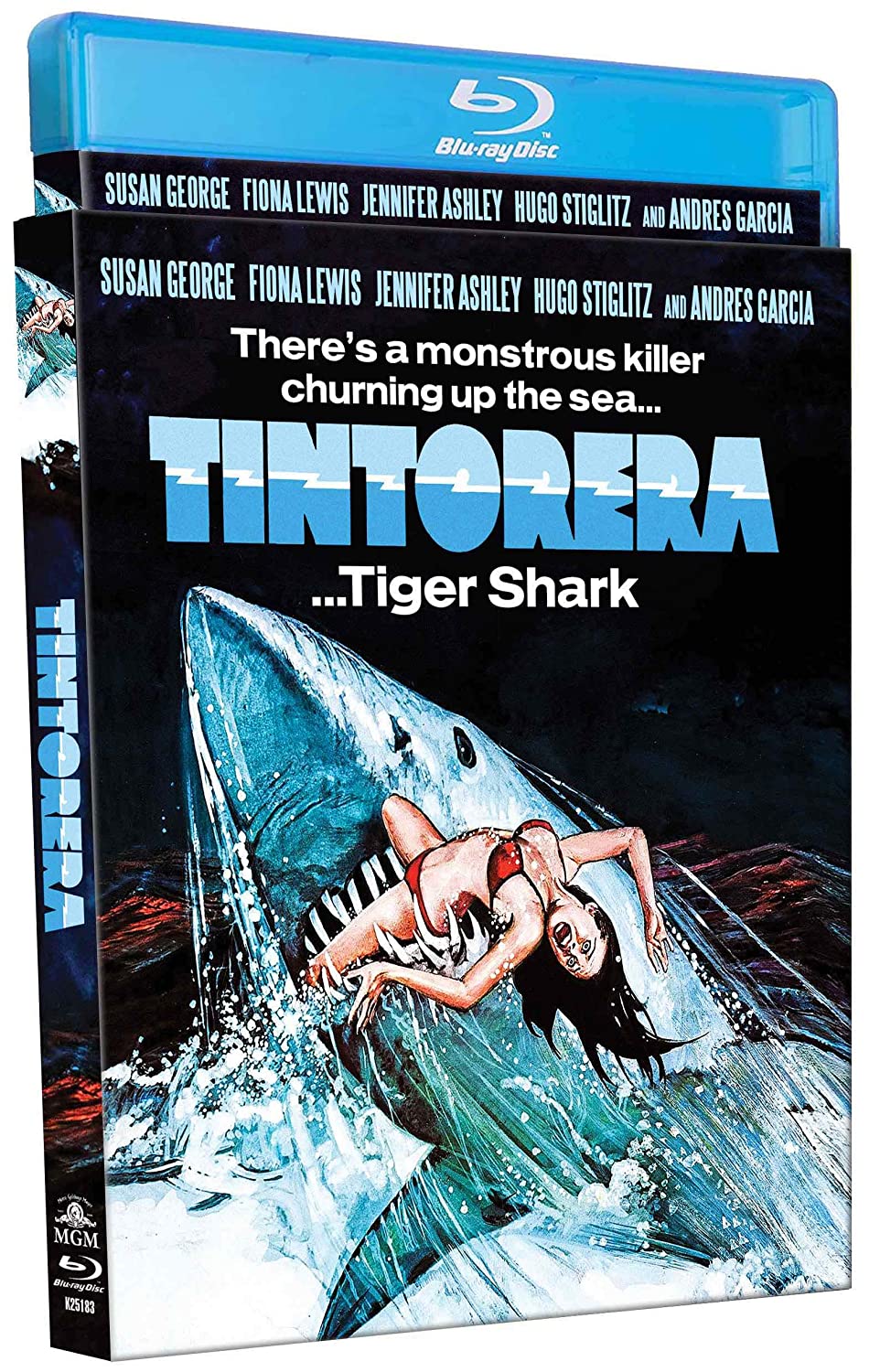 ALSO AVAILABLE THIS WEEK:
From the Depths (ITN Distribution, DVD)
Hacksaw (Midnight Releasing, DVD)
Nina of the Woods (Gravitas Ventures, Blu-ray & DVD)