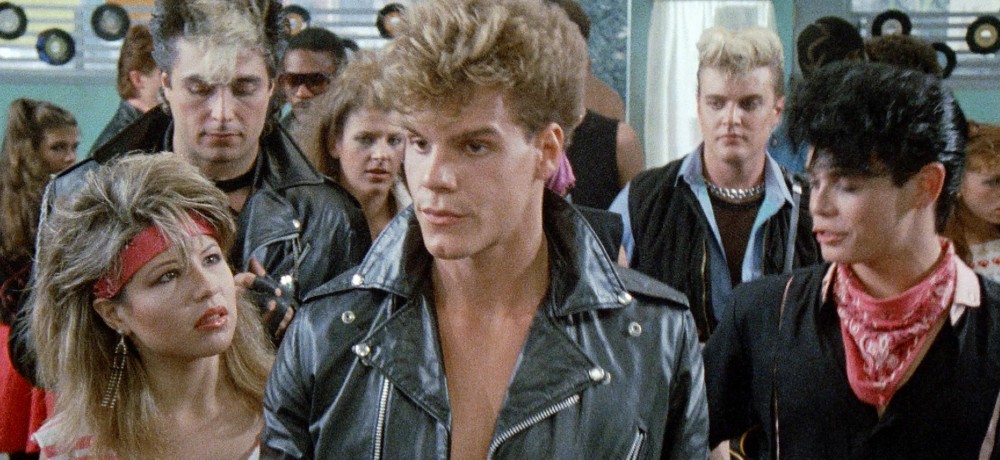 Happy New Year horror fans! As we kick off 2023, and after a bit of a hiatus after our big Hellraiser Raiser last year, it's time to get back into action on the Daily Dead Twitch channel! So Join us on Thursday, January 26th at 8pm EST for our next watch party!
For those who tuned into our fundraiser last September, you may recall that we hit a goal that allowed our viewers to select a future watch party film. It's time to make good on that promise with a viewing of the 1984 sci-fi musical Voyage of the Rock Aliens. If you're wondering why we're showing a sci-fi musical on a channel devoted to horror, I would argue this thing is just surreal and weird enough to count as cosmic horror. 
Plus, as usual I will not be flying solo as I'll be joined by none other than Andrea Subissati, Executive Editor at Rue Morgue magazine and co-host of the Faculty of Horror podcast.  So be sure to tune in at DailyDeadTwitch to join Andrea and me in the festivities. You can watch along with us on Amazon Prime or for free with ads on Tubi!
We hope to see you there!  
[Editor's Note: You can find Voyage of the Rock Aliens on Tubi, Amazon Video (and other VOD services), and on Blu-ray from Vinegar Syndrome!]
Be sure to follow us on Twitch: https://www.twitch.tv/dailydeadtwitch