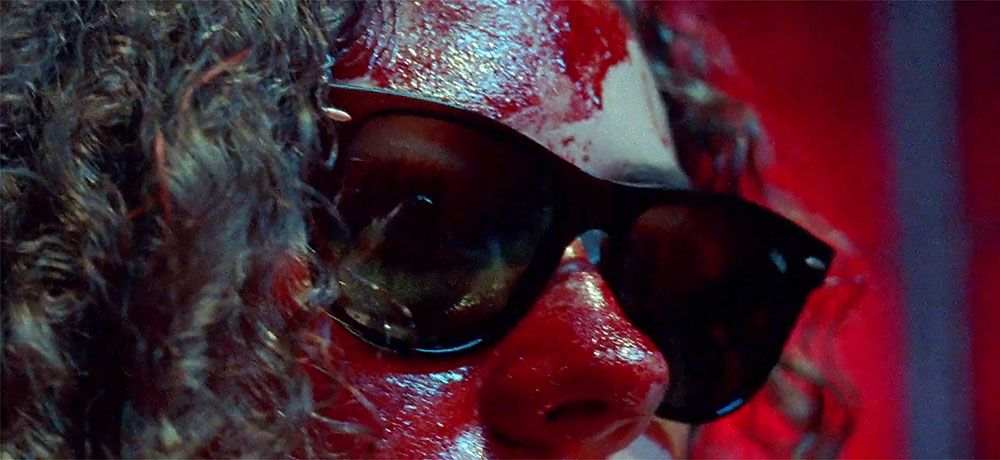 On our Corpse Club podcast last year, we recorded a retrospective series on the 2010s and it really put into perspective how great the last ten years have been for original horror content. We went from years in the early 2000s where it would be tough for me to put together a top ten list to a situation where it's hard for many people to keep up with all the great horror content across different mediums and streaming services. 
For those that are new to Daily Dead, we handle our year-end lists a little differently. Rather than just covering films, our lists can extend to TV, games, collectibles, events, and anything else genre-related. In short, we're sharing with you a list of our favorite horror experiences from 2019. Check back every day over the next week to find out what made the cut for the rest of the Daily Dead team. 
One Cut of the Dead: Originally released in Japan in 2017, this movie had been making the festival rounds and I had been dying to see it, but sadly scheduling never worked out. Thankfully, Shudder brought the movie stateside in 2019 so horror fans could see what all the buzz was about. Writer and director Shin'ichirô Ueda has put his own spin on the "One Cut" format and created one of the most memorable zombie films I've seen in years.
Since the pop culture explosion of The Walking Dead, there's been an influx of zombie films and it's easy to get burnt out just hearing the word "zombie," but don't sleep on this one. Certainly more comedy than horror, this film is a love letter to both moviemaking and genre films, with instantly likable characters and an infectious positivity that will have you grinning ear to ear for its brisk 95-minute runtime.  
Bliss: With the start of the New Year, it's easy to spot people who get down on themselves for not "making it" by a certain age. Even though there are perceived "paths to success," the truth is that everyone is unique and has a different path, and Joe Begos is certainly a great example of someone who has fought and forged his own path, releasing his best film years after he first hit the scene with Almost Human in 2013. 
While there was certainly a lot of buzz around Almost Human and The Mind's Eye was pretty well received, Bliss is on a whole other level. Gritty and grounded, and feeling like drug trip in the world of Near Dark, this film was in a class of its own in 2019. Combined with a killer soundtrack, a mesmerizing performance from Dora Madison, and shooting on 16mm making the movie feel timeless, Joe Begos leaves his mark on horror cinema and vampires with this one.
The Walking Dead Ends: Robert Kirkman is known for story twists and shocking deaths on The Walking Dead comic book series, but no one expected him to kill one of the series' biggest characters and end the entire comic book series in the same year. In fact, he always teased in interviews that he'd be writing The Walking Dead well after the TV series ended. 
Major character deaths and a series finale can always lead to controversy and letdowns, but Robert Kirkman really stuck the landing with a finale that is not only satisfying and organic, but gives the series new meaning and a clear theme now that we know the series isn't sprawling out to follow new characters. 2019's issues (along with the final issue) of The Walking Dead cemented it as one of the best comic book series ever released. And regardless of your opinion on the TV series, I strongly recommend giving the comic book series a chance. It's vastly different than the show, and worth reading for anyone that's a horror/zombie fan.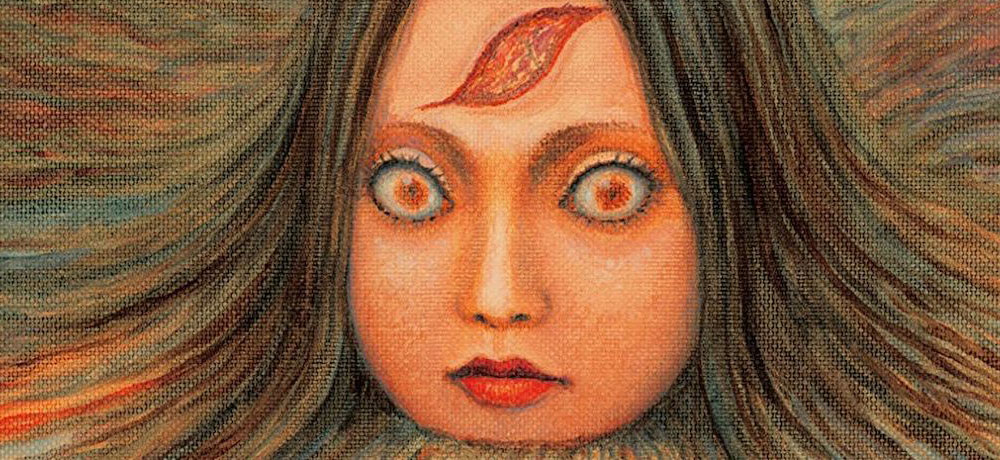 Junji Ito's Smashed: Similar to playing video games, I tend to read comic books in waves and 2019 was definitely a huge year of catching up for me. For most of last year, I read upwards of 1000+ pages of comics a month, and I'm so glad I caught up on the works of Junji Ito. From Tomie to Uzumaki, and his take on Frankenstein, Junji Ito is one of horror's masters and, while he's been working for decades, it's taken a bit for his work to really catch on in the US. 
A big part of that is due to the lack of English-translated content and Viz has been bringing more and more Ito stories to the States, including the 2019 release of Smashed, a collection of 13 short horror stories with Ito's signature blend of curses, vengeful spirits, and body horror. While it might not be as well known as Tomie or Uzamaki, these collections are a great way to introduce a horror fan to Junji Ito and manga in general.
What We Do in the Shadows: The movie is one of my favorite films of the 2010s, so I was hugely skeptical of the FX TV series, especially since it wasn't initially clear how involved Jemaine Clement and Taika Waititi would be. Thankfully, the answer was EXTREMELY involved in all creative aspects of the series, and it shows. The series moves the story to Staten Island, keeping the world from the movie intact, but giving us all-new characters to love. 
While I certainly miss the characters from the original movie, there's a killer cast that gives us other characters to fall in love with, including Natasia Demetriou as Nadja, Matt Berry as Laszlo, and Kayvan Novak as Nandor.
In a huge story gamble, Mark Proksch as energy vampire Colin Robinson is excellent, and Harvey Guillén as Guillermo is an absolute scene-stealer who quickly became one of my favorite characters in the series. You can tell that this is a labor of love for everyone involved, and the series gets better from episode to episode. Season 2 is one of my most anticipated releases for 2020!
Girl on the Third Floor: Having produced some of the best genre films in the 2010s, Travis Stevens' feature-length directorial debut is confident, slimy, and features an excellent performance from Phil "CM Punk" Brooks. This is a film that feels right at home with Hellraiser, but certainly more Clive Barker-eqsue in the best way than trying to retread old ground, and its theme of toxic masculinity is as socially timely as could be. One of my favorite festival watches of 2019, it holds up on multiple revisits and is a great movie to show those who love horror, but are easily grossed out :) 
Child's Play 2 1:1 "Good Guys" Doll: One of the very best collectibles released in 2019 was Trick or Treat Studios' 1:1 Good Guy Doll from Child's Play 2. A nearly exact replica of the one seen in the movie, this was originally a Kickstarter project that was hugely successful and resulted in an even better product. They went above and beyond, using screen-used molds and swatches for the doll, and recreating the screen-used box art. I can't even explain how delighted I was to open the shipping container and have my very own Good Guys doll in his yellow box.
Doctor Sleep: I've already said so much about Doctor Sleep on Corpse Club, but this is a really special movie from Mike Flanagan on so many levels. It's so tough to adapt written material for the screen, especially for The Shining, where many people have never read the book and many younger moviegoers haven't seen the movie. What Mike Flanagan accomplished is this hybrid that merges Stephen King's story into Stanley Kubrick's world while still honoring King and delivering an arc that is more in line with the original Shining book than the movie. 
Rebecca Ferguson as Rose the Hat was one of the best villains of this year (probably the decade), and Kyliegh Curran's performance as Abra helped create a character that wasn't a secondary player, but an equal to Danny and Rose. I am VERY excited to see the director's cut this month!
Classic & Cult Horror on Blu-ray: I thought that we might see a slowdown from companies like Scream Factory, Arrow, Vinegar Syndrome, and Severin, but they worked harder than ever in 2019 to bring horror fans some incredible releases. This is not only great for collectors and longtime horror fans, but for a new generation of horror fans who are being exposed to these classics for the very first time.
From classics getting the Collector's Edition treatment, to movies that haven't even hit DVD making it to Blu-ray for the first time, here are just some of the 2019 Blu-ray highlights: Spookies, The Fly Collection, Scars of Dracula, Silver Bullet, Hemisphere Box of Horrors, The Ring Collection.
Horrified: I love board games, but I feel like I rarely get the time to play them, and wish I had more time for games like Pandemic, Mixtape Massacre, and now Horrified. Not too dissimilar from Pandemic, Horrified puts you in the middle of the Universal Monsters world, where you and your teammates must put a stop to your favorite monsters before they put a stop to you. 
As much as I love competitive games, I also like games where I can strategize with teammates, and this can be played with two players, so my wife and I have had some great date nights watching Universal monster movies while defeating them in Horrified.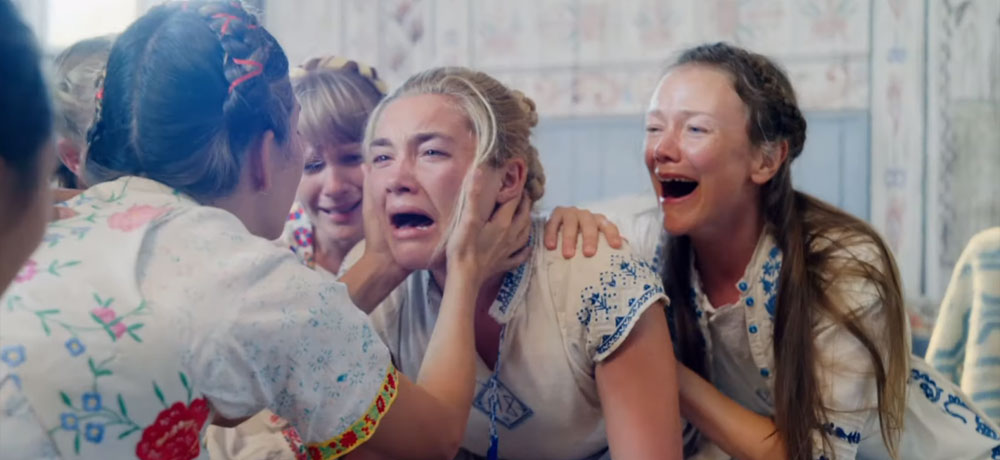 Honorable Mentions:
Tigers Are Not Afraid
Midsommar
Scary Stories to Tell in the Dark
Annabelle Comes Home
Ready or Not
Us
The Lighthouse
Chilling Adventures of Sabrina Season 2
Stranger Things Season 3
Santa Clarita Diet Season 3