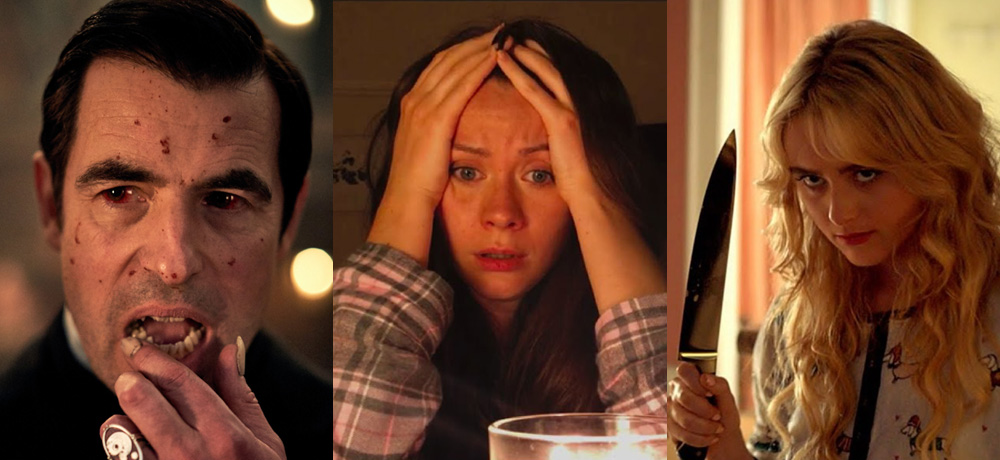 2020 has been difficult for everyone in one way or another, and I wish our readers and their loved ones the absolute best in the new year!
For those that are new to Daily Dead, we handle our year-end lists a little differently. Rather than just covering films, our lists can extend to TV, games, collectibles, events, and anything else genre-related. In short, we're sharing with you a list of our favorite horror experiences from 2020, so check back every day this week to find out what made the cut for the rest of the Daily Dead team.
As I've mentioned throughout the year on our podcast, people have reacted differently to the COVID-19 lockdowns when it comes to the types of entertainment they want to experience, and while there are plenty of horror fans that have been watching all of the new releases, it's been tough for me to watch depressing movies. 
Having spent a lot of mental effort in 2020 doing everything I could remotely to help educate and keep my family safe, and having recently lost my grandfather due to COVID-19, I've turned more to entertainment as comfort food. And so I've spent a lot of time watching TV and movies that make me smile, whether it be something like What We Do in the Shadows Season 2 and Freaky, or something like catching up on all seasons of Schitt's Creek (which didn't make my list for obvious reasons, but you should still watch it!!).
And so the following list comes with the reminder that these were my favorite horror experiences of 2020 and not necessarily a list that covers the best of everything that may have been released.
Dracula
Horror released earlier in the year tends to be forgotten by the time year-end lists come out, but please do not forget to check out the Netflix/BBC Dracula miniseries if you haven't seen it yet! Created by Sherlock's Mark Gatiss and Steven Moffat, the series had a polarizing third act that took up much of the online conversation when it was first released (for the record, I liked it!), but it's hard to argue that the first two segments rank among the best re-telling of Bram Stoker's classic vampire story, specifically the episode set on the Demeter. 
Claes Bang's performance as Dracula is easily among my all-time favorite portrayals of this character, with an excellent mix of the charisma and more ravenous side of the famous Count that feels reminiscent of Mads Mikkelsen's Hannibal Lecter. And Dolly Wells gives an equally compelling performance, making this pair the best match-up we've seen since Christopher Lee and Peter Cushing.
I sincerely hope this isn't the last we've seen of this version of Dracula, so please give it a watch!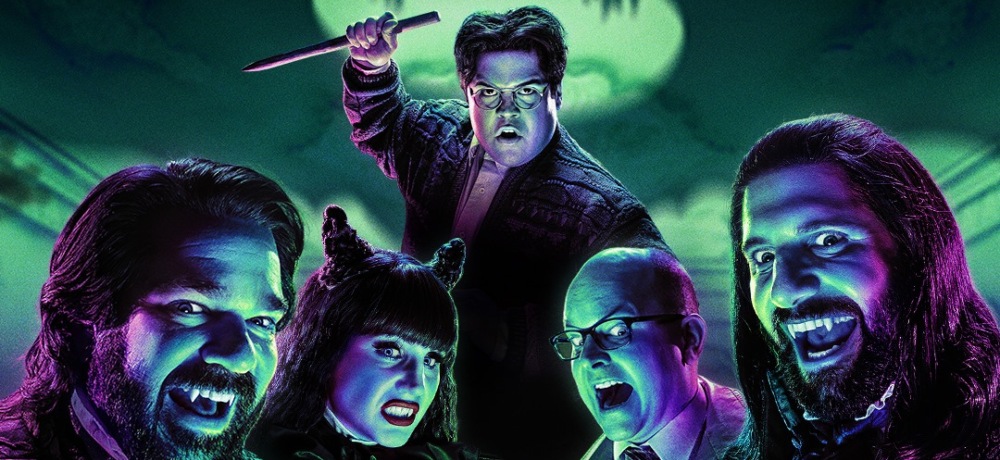 What We Do in the Shadows Season 2
Those who know me or have been listening to Corpse Club for a while know that this vampire trend is predictable, but I can't help it! We're getting so much quality vampire content these days! I was so happy to hear that What We Do in the Shadows was renewed for a second (and now a third) season because the movie was more of a cult film/indie darling, but I'm glad that so many people have tuned in to one of the best comedies on TV today.
Continuing and expanding upon the excellent work done in the first season to introduce us to the vampires of Staten Island, the second season does a great job balancing new character introductions, while deepening the bonds of the main characters and giving us more backstory. The entire cast is excellent, but this show is anchored by Harvey Guillén as Guillermo, who continues to be the heart and soul of this series.
The Jackie Daytona episode will go down as one of the best episodes of the series, but another real treat and surprise was Colin Robinson's power trip, which proved that we're just at the tip of the iceberg when it comes to the types of stories that can be explored with these characters.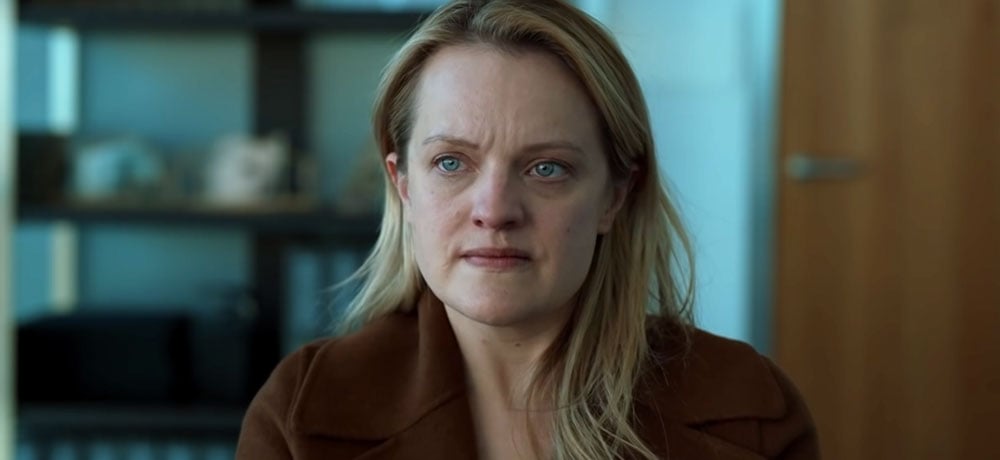 The Invisible Man
Following the misstep of Universal attempting to reboot their monsters with 2017's The Mummy, Leigh Whannell succeeds with an exceptional new take on The Invisible Man that is both timely and terrifying.
Teaming up with Blumhouse, Whannell proves that you don't need a $200 million budget to bring back the Universal Monsters, focusing on tension and suspense over huge set pieces. And combined with Elisabeth Moss' grounded and captivating performance, we get a movie which is as much Hitchcock as it is Universal Monsters. This was a true treat for horror fans, and I can't wait to see what's next from Whannell and Blumhouse!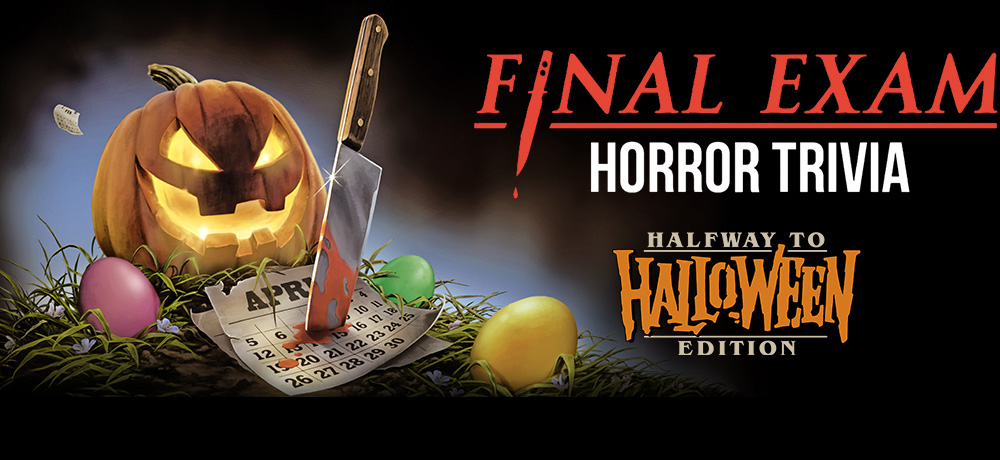 Final Exam Horror Trivia
Like it was for many people, the start of the COVID-19 lockdown was a real adjustment for my wife and I. We kept ourselves focused on work and I caught pneumonia early in the year, so we weren't doing too many Zoom activities at the start.
So, we were very thankful for Ted Geoghegan and Mike Gingold coming to the rescue with their virtual edition of Final Exam Horror Trivia! Every Friday for the spring, summer, and fall (and select dates this winter), we looked forward to their virtual horror trivia event, where we'd compete against friends, Daily Dead staff, and horror fans from around the world. 
We looked forward to it every single weekend and it certainly helped keep us sane during some very hectic times in 2020. The event was open to everyone, but Ted and Mike went out of their way to make sure everyone knew it was an LGBTQ+ friendly event and they supported some great charities along the way as well.
We enjoyed Final Exam Horror Trivia so much that we sponsored a Halloween Eve event that also served as a Daily Dead 10th anniversary celebration. 
Final Exam Horror Trivia is still running special events, so make sure to follow them at: https://twitter.com/finalexamtrivia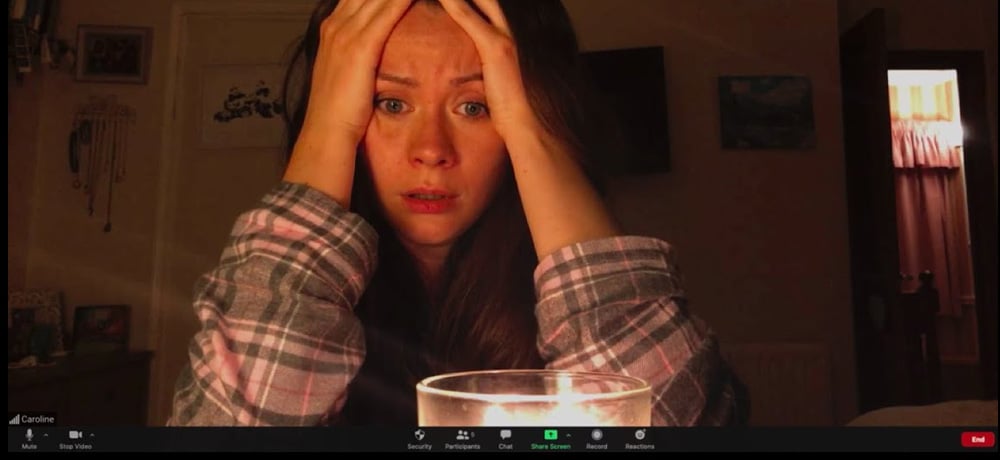 Host
We knew that multiple filmmakers were working on Zoom-based horror films during the lockdown, but it wasn't just about who was going to get it done first, but who was going to get it right. And Rob Savage didn't just create an excellent Zoom-based horror movie, he created a movie that will go down as one of the best horror films of the 2020s. 
Host is the perfect format for people watching a movie while in a lockdown—it's just the right length for this type of film, it can be watched from any screen and still be scary, and the viewer can instantly relate to the characters who are meeting up together over Zoom. Combine all of that with some truly inventive scares and a timeless story of accidentally summoning something from the other side during a séance, and you have everything you need for a new classic. 
Kudos to the entire Host team for making one hell of a horror film under such crazy circumstances, as well as Shudder for giving this the high-profile release it most certainly deserves!
Eschaton
Part virtual nightclub, part immersive experience, this Sleep No More-inspired virtual event was taking place nearly every Saturday night this spring and summer. In short, it's all done over Zoom and there is a virtual lobby. From there, you're given key codes to different Zoom rooms, which lead to more keys and more rooms. Each room has a unique experience or performer, so a room can contain anything from a fire dancer to a DJ, karaoke room, magician, or comedian. There are also puzzles and clues spread throughout the virtual club, leading to private encounters and secret rooms.
At the start of the pandemic, this was another event that helped my wife and I stay sane during lockdown. We'd have a date night every Saturday, where we'd get dressed up, have a nice dinner, enjoy some drinks, and go to Eschaton. 
To see what it's all about, head over to Eschaton: 
https://www.tickettailor.com/events/eschaton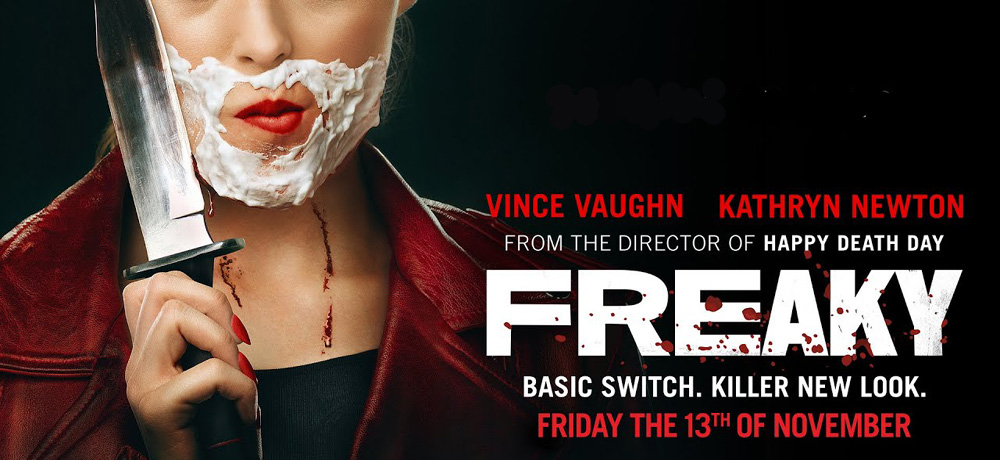 Freaky
I absolutely loved Happy Death Day, so I was very excited to see what Christopher Landon would do with an equally fun concept and an R rating in Freaky, and as expected, he did not disappoint! 
Combining the humor and fun we saw in Happy Death Day with a slasher vibe and gruesome kills that would make Jason Voorhees proud, Freaky was a real treat, especially since it was the first new release I had the opportunity to see at the drive-in.
There's so much to talk about with this one, but in short, there's perfect casting here, not only with Vince Vaughn and Kathryn Newton, but also with Celeste O'Connor and especially Misha Osherovich. And the script from Michael Kennedy (and Christopher Landon) proves why we need to continue pushing for more diverse storytelling, especially in the horror genre.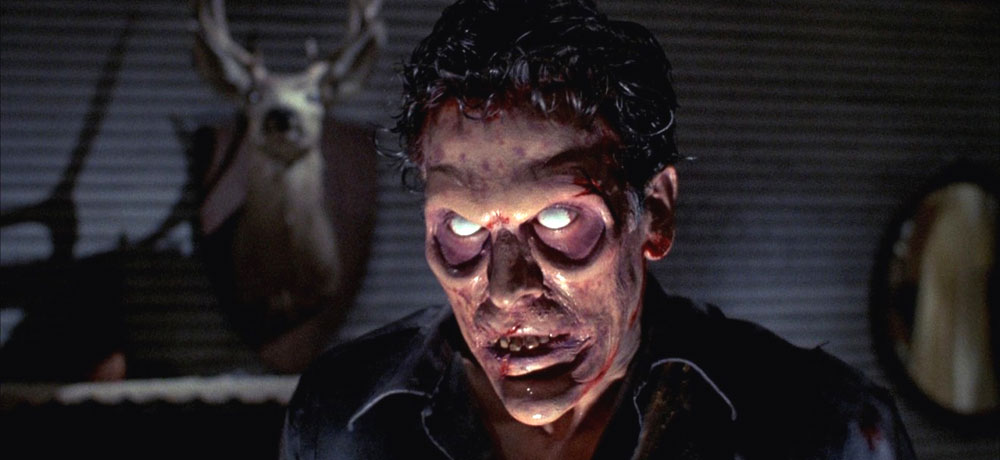 Virtual Escape Rooms
One way that I've stayed in touch with friends from around the world is via virtual escape rooms, and I've actually taken part in more virtual escape rooms this year than actual escape rooms in past years. And thankfully, there are plenty of options for horror fans!
In short, these virtual escape rooms are real-world escape room facilities that you could visit in person, but due to the lockdown, these companies had to get creative. Now, you can book a virtual escape room, where one of the owners is in the room with a camera headset. They're essentially a video game avatar that you can talk with and have them carry out tasks in the room while you and your friends are on Zoom.
With escape rooms taking 60–90 minutes, it's a great way to spend an evening with friends, having a virtual pre-game meetup for drinks, going to the escape room, and meeting up afterward on Zoom to discuss the event.
For horror fans, I'd highly recommend both the Evil Dead 2 Escape Room (based out of Seattle) and Virtual Exorcist (based out of Manchester, UK)!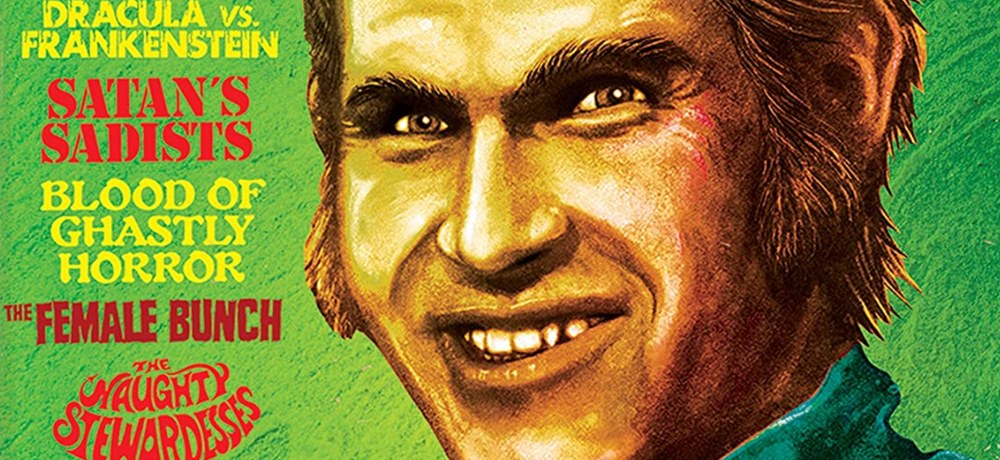 Al Adamson: The Masterpiece Collection
Every year, I'm in awe of the amazing cult horror releases we get from companies like Severin, Vinegar Syndrome, and Scream Factory (among others). And this year, I wanted to give attention to Severin, who themselves gave extra special attention to horror fans and Al Adamson with their Al Adamson box set
I never dreamt that we'd see an Al Adamson Blu-ray collection at all, let alone one put together with such care. The 31-movie collection not only includes excellent transfers and bonus features, but also comes with the documentary Blood & Flesh: The Reel Life & Ghastly Death of Al Adamson (which I highly recommend even if you're not picking up the box set).
With companies like Severin taking such care when releasing and restoring cult classics such as these, they'll have the support of horror fans for years to come!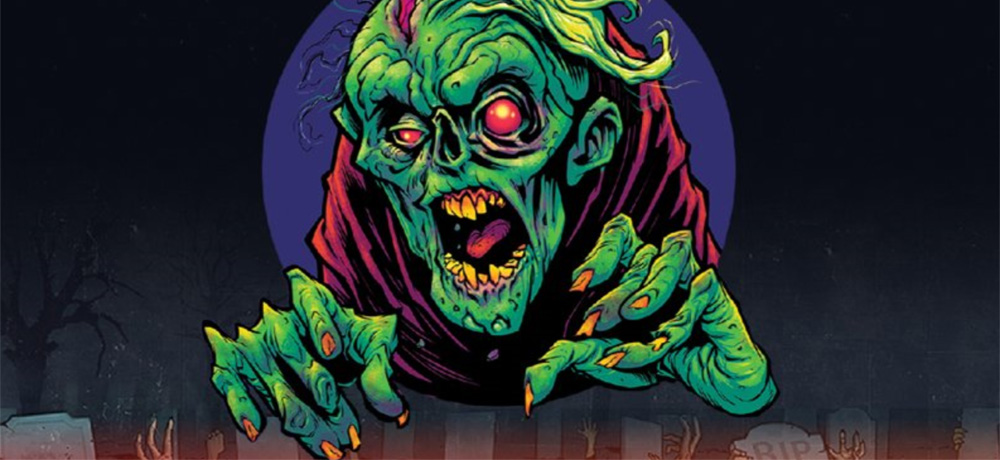 Daily Dead Turns 10!
I can't believe that Daily Dead celebrated its 10th anniversary this past November! I remember opening it right after Halloween (and the premiere of The Walking Dead) in 2010 like it was yesterday. Back then, it was just me posting news and reviews, and I never would have guessed the journey that Daily Dead and I would have taken over the last ten years.
I'm incredibly proud of the friends I've made and the team we've built, and I'm so thankful for the years of support we've received from our readers and Corpse Club listeners! 
In 2020, we added more new voices than ever before, we shifted focus to more features and editorials than ever before, we did a huge push on social media to get people registered to vote and keep people up to date on mail-in ballot deadlines, and we got involved in fundraisers for Black Lives Matter and The Trevor Project (among others). 
In 2021, with the support of our readers and staff, we'll continue to evolve Daily Dead, add new voices, and take Daily Dead in exciting new directions! 
Honorable Mentions:
Scare Me

Possessor

Junji Ito's

Venus in the Blind Spot

Underwater

Sputnik

The Mortuary Collection

The Cleansing Hour
---------
Check back here for more Favorites of 2020 lists from the Daily Dead team!