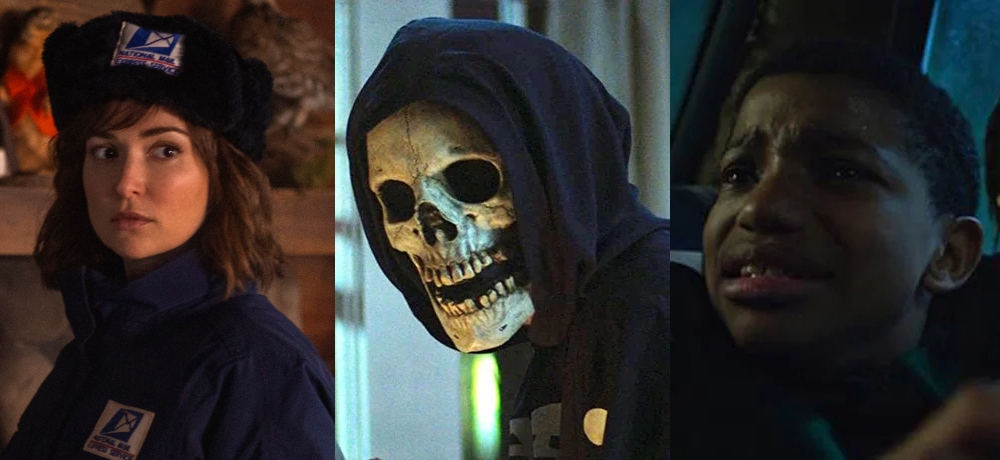 Hello, dear readers! Tomorrow, we kick off a brand new month, which means we have a whole new batch of horror and sci-fi headed to VOD, Digital, and Streaming platforms in the next few weeks to enjoy as we do our best to stay inside and beat the heat of these dog days of summer. With that in mind, we have a lot of great films and series to look forward to, including the Fear Street trilogy on Netflix, The Tomorrow War on Amazon, Josh Ruben's Werewolves Within (you can read my review HERE), Megan Fox in Till Death (a movie this writer really dug), and a handful of great indie horror is heading to Shudder throughout July, too, including The Boy Behind the Door (another film that I really enjoyed during last year's Fantastic Fest). 
Of course, this is only a sample of all the great genre films heading to various digital platforms in July, so be sure to check out the full rundown below.
Happy streaming!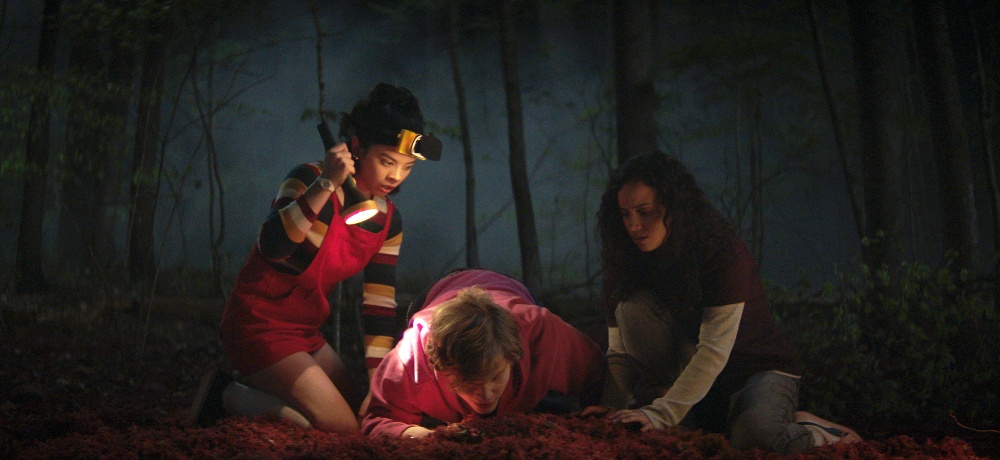 Fear Street Part 1: 1994 (Netflix) - Exclusively on Netflix July 2nd
A circle of teenage friends accidentally encounter the ancient evil responsible for a series of brutal murders that have plagued their town for over 300 years. Welcome to Shadyside.
Let Us In (Samuel Goldwyn Films) - July 2nd
A spirited twelve-year-old girl and her best friend look to uncover the sudden disappearances of several missing teens in their small town. Realizing there might be something deeper happening, Emily and Christopher might be up against forces they can't even imagine. Based on the urban legend "The Black Eyed Kids."
Till Death (Screen Media) - July 2nd
Emma (Megan Fox) is stuck in a stale marriage to Mark and is surprised when he whisks her away to their secluded lake house for a romantic evening on their 10th anniversary. But everything soon changes, and Emma finds herself trapped and isolated in the dead of winter, the target of a plan that gets more sinister at every turn.
The Tomorrow War (Amazon) - Exclusively on Amazon Prime July 2nd
In The Tomorrow War, the world is stunned when a group of time travelers arrive from the year 2051 to deliver an urgent message: Thirty years in the future mankind is losing a global war against a deadly alien species. The only hope for survival is for soldiers and civilians from the present to be transported to the future and join the fight. Among those recruited is high school teacher and family man Dan Forester (Chris Pratt). Determined to save the world for his young daughter, Dan teams up with a brilliant scientist (Yvonne Strahovski) and his estranged father (J.K. Simmons) in a desperate quest to rewrite the fate of the planet.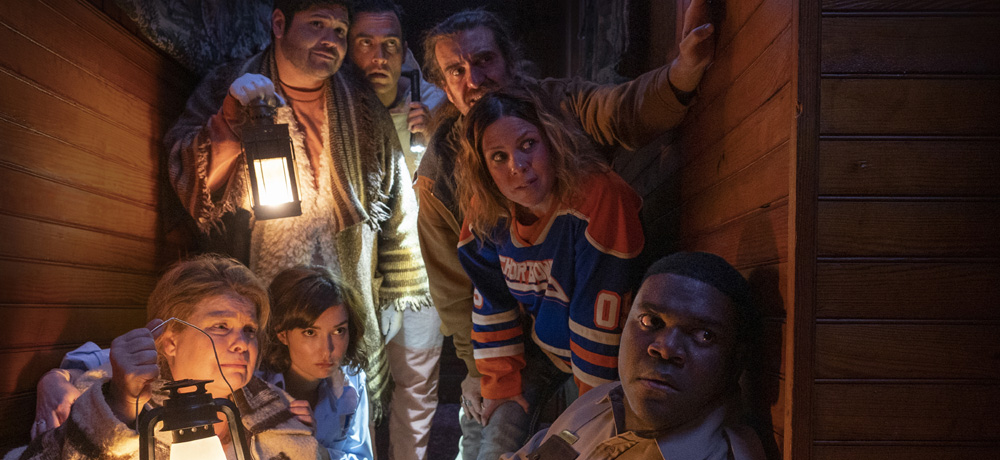 Werewolves Within (IFC Films) - July 2nd
After a proposed pipeline creates divisions within the small town of Beaverfield, and a snowstorm traps its residents together inside the local inn, newly arrived forest ranger FINN (Sam Richardson) and postal worker CECILY (Milana Vayntrub) must try to keep the peace and uncover the truth behind a mysterious creature that has begun terrorizing the community.
Threshold (ARROW) - July 4th
Virginia persuades her brother Leo to embark on a cross country road trip to break a curse. Convinced Virginia is using drugs again he agrees to help.
Unearth (Cinedigm) - July 5th
The bond between two neighboring farm families is put to the test when one of them chooses to lease their land to a gas company. In the midst of this growing tension, the land is drilled and something long-dormant and terrifying is released.
A Nightmare Wakes (RLJE Films) - July 6th
A NIGHTMARE WAKES is based on the timeless novel and the birth of one of cinema's most iconic monsters. While composing her famous novel "Frankenstein," Mary Shelley descends into an opium-fueled fever dream and carries on a torrid love affair at a remote lake house. As she writes, the characters of her novel come to life and begin to plague her relationship, forcing everyone—including herself—to question her sanity.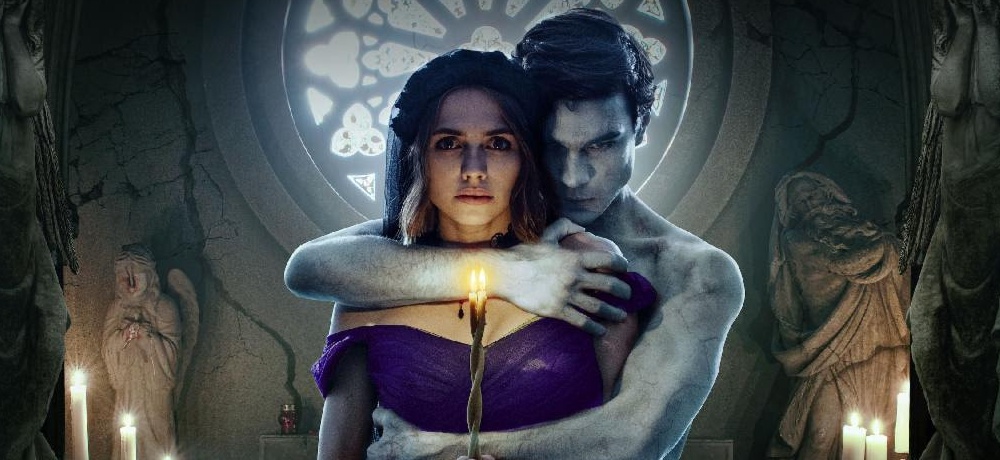 Dark Spell (Scream Factory) - July 6th
Zhenya, a young wife and mother, is heartbroken after her husband leaves her. Desperate, she tampers with the forces of reality by employing sinister magic — in the form of a spell called "Black Wedding" — to bring him back into her arms. Sure enough, her husband returns to her … but his renewed love for Zhenya has become twisted into something far more obsessive and frightening. Now Zhenya has no other choice but to find a way to reverse an irreversible spell, but she soon learns that not even death will part those who have been joined by the Black Wedding.
Hatched (Uncork'd Entertainment) - July 6th
An obsessive scientist discovers a way to bring dinosaurs back to life and when his family comes to visit, they find him dead, eaten by his creations. Now the army and their chief scientist must figure out how to keep the dinosaurs contained and then destroy them before they escape and head for the city where total destruction would occur.
Medusa (New Era Entertainment) - July 6th
The film is a modern take on the mythological female creature 'Medusa' and tells the story of a young woman, who is bitten by a lethal snake and starts experiencing unusual changes to her senses and appearance. As she sheds her old skin, she will stop at nothing to get what she wants, as she slowly morphs into a deadly weapon.
Rock, Paper and Scissors (Dark Star Pictures) - July 6th
Jesus and Jose Maria are siblings living in a closed-off world constructed of strange games and relentless madness. When their half-sister Magdalena returns home to inquire about her share of their inheritance, a strange and bloody affair ensues.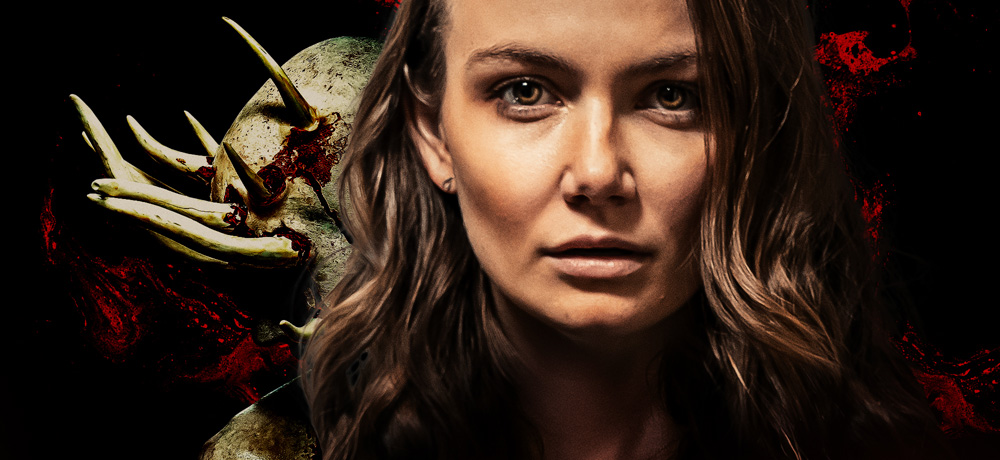 Son (Shudder) - Exclusively on Shudder July 8th
After a mysterious group breaks into Laura's home and attempts to abduct her eight-year-old son, David, the two of them flee town in search of safety. But soon after the failed kidnapping, David becomes extremely ill, suffering from increasing psychosis and convulsions. Following her maternal instincts, Laura commits unspeakable acts to keep him alive, but soon she must decide how far she is willing to go to save her son.
Fear Street Part 2: 1978 (Netflix) - Exclusively on Netflix July 9th
Shadyside, 1978. School's out for summer and the activities at Camp Nightwing are about to begin. But when another Shadysider is possessed with the urge to kill, the fun in the sun becomes a gruesome fight for survival.
Knifecorp (Cinedigm) - July 12th
A high school senior, selling knives door to door, gets trapped inside with a madman and must escape before it's too late.
Held (Magnet Releasing) - July 13th
What starts as a married couple trying to reignite the spark in their marriage quickly devolves into a sadistic game orchestrated by "The Voice" as Emma and Henry Barrett must obey in order to survive.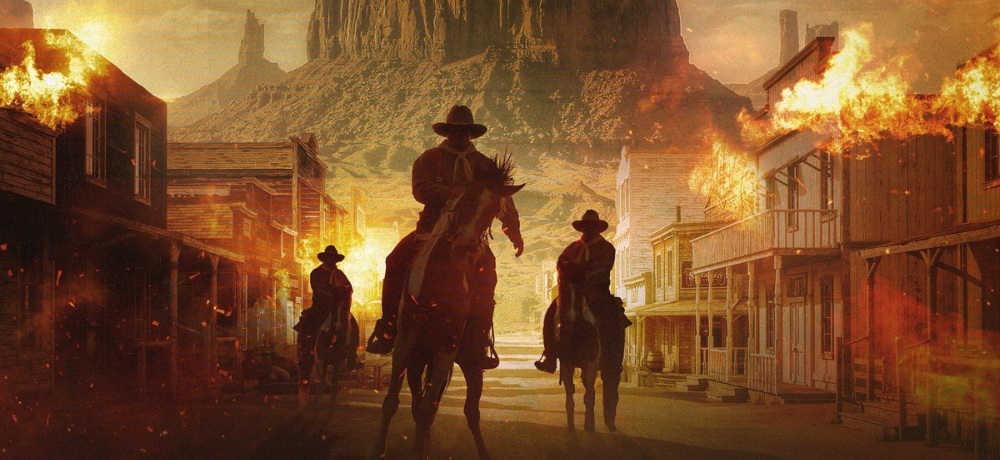 Skinwalker (Uncork'd Entertainment) - July 13th
After looting a Native American burial site, a hunter unleashes the legendary Skinwalker, a shape shifting demon, onto an unsuspecting world. Once thought to be only a legend, this ancient evil returns from the grave to wreak a terrible vengeance on all who are unfortunate enough to cross its path.
The Call (Shudder) - July 15th
In the fall of 1987, a group of small-town friends must survive the night in the home of a sinister couple after a tragic accident. Needing only to make a single phone call, the request seems ordinary until they realize that this call could change their life… Or end it. This simple task quickly spirals into terror as their worst nightmares become reality.
Blood Born (Terror Films) - July 16th
After struggling to conceive, Eric and Makayla hire a witch doctor from the Gravida Foundation to help them​ conceive​. Ola moves into their ​home, taking over their lives as she puts them through a series of magical rituals. ​As the ​ceremonies take a toll on the couple​,​ they discover ​that ​the​ir​ baby might not actually be human, ​leaving them to ​decide how far are they willing to go for the family they've ​always ​wanted.
Fear Street Part 3: 1666 (Netflix) - Exclusively on Netflix July 16th
The origins of Sarah Fier's curse are finally revealed as history comes full circle on a night that changes the lives of Shadysiders forever.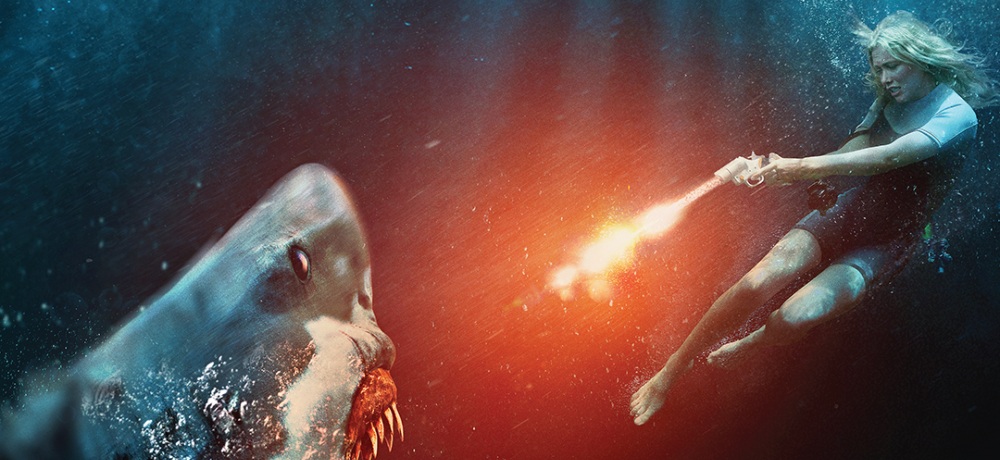 Great White (RLJE Films) - July 16th
In GREAT WHITE, a blissful tourist trip turns into a nightmare when five seaplane passengers are stranded miles from shore. In a desperate bid for survival, the group try to make it to land before they either run out of supplies or are taken by a menacing terror lurking just beneath the surface.
Out of Death (Vertical Entertainment) - July 16th
Retired cop Jack Harris's (Bruce Willis) solace in the remote wilderness is hijacked when he encounters a lone hiker, Shannon (Jaime King), who's on the run from dirty police. Determined to help her at any cost, Jack must tap into his killer instincts to survive the wilderness and the human predators within it.
32 Malasaña Street (RLJE Films) - July 20th
Inspired by true events. The Olmedo family decides to leave their village behind for a fresh start in the city and buy an old apartment at 32 Malasana Street for a suspiciously reasonable price. But soon after they've unpacked their bags, they discover something about their new home: they aren't alone....
Animosity (Wild Eye Releasing) - July 20th
A newlywed couple moves into a house in the middle of woods only to discover that the surrounding forest is host to sinister supernatural powers which turn them against each other.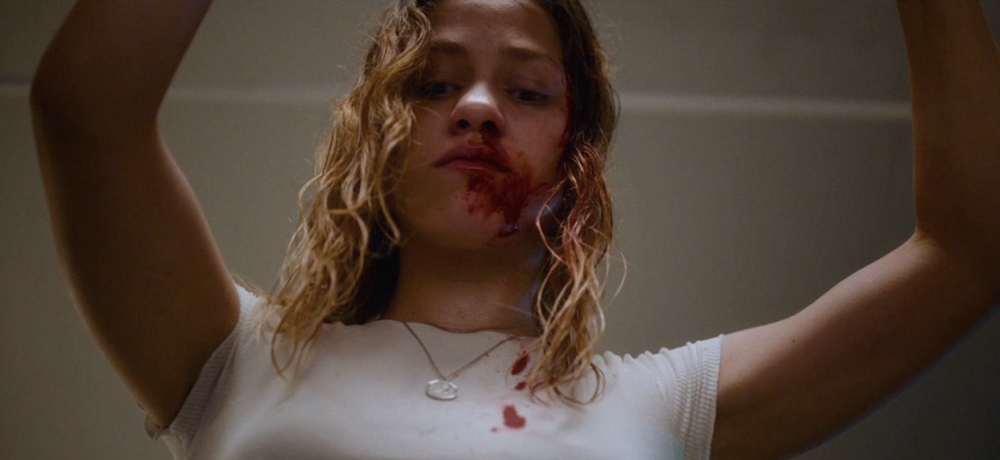 Kandisha (Shudder) - July 22nd
It's summer break and best friends Amélie, Bintou and Morjana hang together with other neighborhood teens. Nightly, they have fun sharing scary stories and urban legends. But when Amélie is assaulted by her ex, she remembers the story of Kandisha, a powerful and vengeful demon. Afraid and upset, Amélie summons her. The next day, her ex is found dead. The legend is true and now Kandisha is on a killing spree -- and it's up to the three girls to break the curse.
Blood Red Sky (Netflix) - July 23rd
A woman with a mysterious illness is forced into action when a group of terrorists attempt to hijack a transatlantic overnight flight. In order to protect her son she will have to reveal a dark secret, and unleash the vampire within that she fought to hide.
Jolt (Amazon) - Exclusively on Amazon Prime July 23rd
Lindy is a beautiful, sardonically-funny woman with a painful secret: Due to a lifelong, rare neurological disorder, she experiences sporadic rage-filled, murderous impulses that can only be stopped when she shocks herself with a special electrode device. Unable to find love and connection in a world that fears her bizarre condition, she finally trusts a man long enough to fall in love, only to find him murdered the next day. Heartbroken and enraged, she embarks on a revenge-filled mission to find his killer, while also being pursued by the police as the crime's prime suspect.
Settlers (IFC Midnight) - July 23rd
On a remote homestead amongst the Martian frontier, a refugee family from Earth clings to hope for a better life. But when strangers appear in the surrounding hills and attempt to run them off, nine-year-old Remmy (Brooklynn Prince, THE FLORIDA PROJECT) is faced with the desperate reality her mother (Sofia Boutella, THE MUMMY) and father (Jonny Lee Miller, TRAINSPOTTING) have tried so hard to keep from her.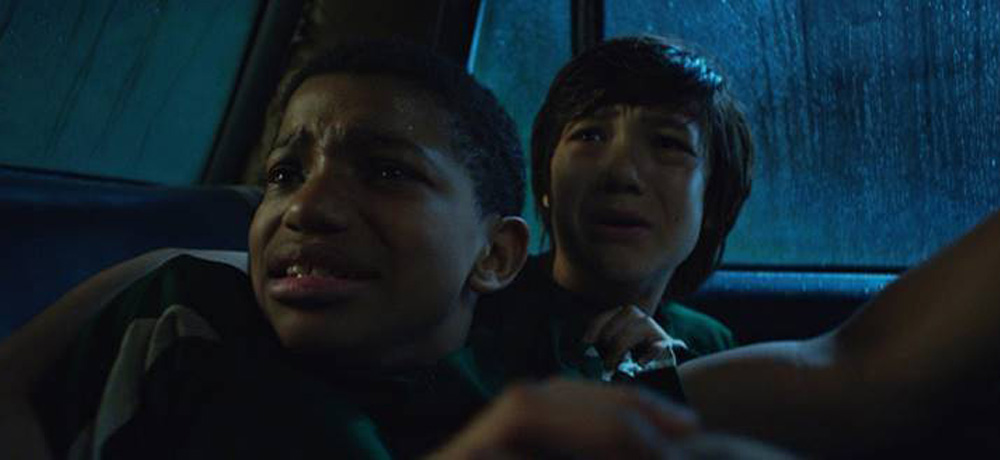 The Boy Behind the Door (Shudder) - Exclusively on Shudder July 29th
In The Boy Behind the Door, a night of unimaginable terror awaits twelve-year-old Bobby (Lonnie Chavis) and his best friend, Kevin (Ezra Dewey), when they are abducted on their way home from school. Managing to escape his confines, Bobby navigates the dark halls, praying his presence goes unnoticed as he avoids his captor at every turn. Even worse is the arrival of another stranger, whose mysterious arrangement with the kidnapper may spell certain doom for Kevin. With no means of calling for help and miles of dark country in every direction, Bobby embarks on a rescue mission, determined to get himself and Kevin out alive… or die trying. 
A Dark Foe (Vertical Entertainment) - July 30th
A guilt-ridden FBI agent, stranded in the painful memory of the abduction of his sister, will have to face-off with the cunning serial killer who took her away.