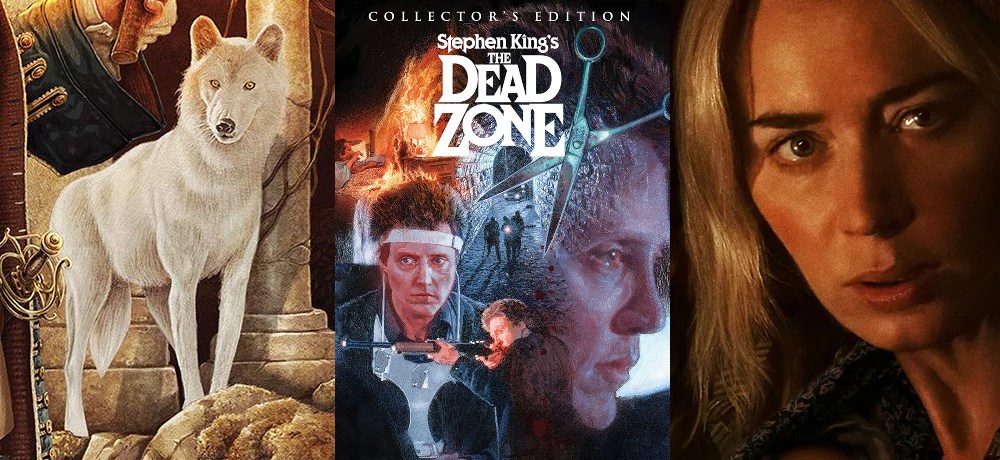 Hello, everyone! Before we say goodbye to the month of July, we have one last round of home media releases on tap, and there are a lot of great films headed to Blu-ray, DVD, and 4K that genre fans are going to want to check out. After a successful run in theaters, A Quiet Place Part II is getting released on a variety of formats, and if you haven't had a chance to nab the first film as part of your collection, Paramount has also put together a 2-Movie Collection for the Quiet Place films on Blu-ray as well.
Both Dario Argento's The Bird with the Crystal Plumage and Don Coscarelli's The Beastmaster are getting the 4K treatment this Tuesday, and Scream Factory is keeping busy with a handful of releases this week, too, including The Dead Zone, Brotherhood of the Wolf, and Chamber of Horrors. Other releases for July 27th include the environmental horrors of Unearth, and a handful of titles from Miramax are headed to Blu this week, too, including the Scary Movie films and Venom (2005).
The Beastmaster 4K (Vinegar Syndrome, 4K Ultra HD/Blu)
When he was a baby, Dar (Marc Singer, In the Cold of the Night, TV's V) and his royal family were cursed by an all-powerful wizard named Maax (Rip Torn, Men in Black) to prevent him from rightfully ascending as the leader of his people. Stolen from his parents and about to be sacrificed, Dar is rescued by a kind villager who raises him as his own. While training with his adopted father, Dar realizes the curse has left him with a unique gift: the ability to telepathically communicate with all forms of animal life. Years later, Maax returns with the help of a violent band of marauders known as the Jun to all but wipe out Dar's tribe, leaving him to fend for himself. Accompanied by his animal and human friends, Dar sets out on a quest of vengeance to destroy Maax and the Jun, and return peace to the land before it's too late.
Directed by legendary genre filmmaker Don Coscarelli (Phantasm, Bubba Ho-Tep, John Dies at the End) and co-starring Tanya Roberts (Sheena, Tourist Trap), John Amos (Coming to America, TV's The West Wing), and Rod Loomis (Bill & Ted's Excellent Adventure, TV's Stargate SG-1), THE BEASTMASTER is a thrilling mix of fantasy, action, and adventure, with touches of horror. Photographed by Academy Award winning cinematographer John Alcott (Barry Lyndon, A Clockwork Orange) and featuring incredible production design by Conrad Angone, Vinegar Syndrome brings THE BEASTMASTER to 4K Ultra HD and Blu-ray in a brand new 4K restoration!
Bonus Features:
Region Free 4k Ultra HD / Blu-ray x2 combo

Newly scanned & restored in 4k from its 35mm interpositive

4k UHD presented in High-Dynamic-Range

Features the original stereo mix and a 5.1 surround mix

Alternate updated visual effects version supervised by the director

Brand new commentary track with writer/director Don Coscarelli & writer/producer Paul Pepperman, moderated by filmmaker Joe Lynch

Archival commentary track with Don Coscarelli & Paul Pepperman

"The Beastmaster Chronicles" - a brand new feature length making-of documentary by Elijah Drenner

"The Saga of the Beastmaster" - an archival making-of documentary by Perry Martin

Super 8mm home movies shot by James Dodson with audio commentary by Don Coscarelli & Paul Pepperman

Outtakes

Stills, Promotional, and Archival Material Gallery

Original theatrical trailer

Reversible cover artwork

English SDH subtitle
The Bird with the Crystal Plumage: Limited Edition 4K (Arrow Video, 4K Ultra HD)
In 1970, young first-time director Dario Argento (Deep Red, Suspiria) made his indelible mark on Italian cinema with The Bird with the Crystal Plumage - a film which redefined the 'giallo' genre of murder-mystery thrillers and catapulted him to international stardom. Sam Dalmas (Tony Musante, We Own the Night), an American writer living in Rome, inadvertently witnesses a brutal attack on a woman (Eva Renzi, Funeral in Berlin) in a modern art gallery. Powerless to help, he grows increasingly obsessed with the incident. Convinced that something he saw that night holds the key to identifying the maniac terrorizing Rome, he launches his own investigation parallel to that of the police, heedless of the danger to both himself and his girlfriend Giulia (Suzy Kendall, Spasmo)... A staggeringly assured debut, The Bird with the Crystal Plumage establishes the key traits that would define Argento's filmography, including lavish visuals and a flare for wildly inventive, brutal scenes of violence. With sumptuous cinematography by Vittorio Storaro (Apocalypse Now) and a seductive score by legendary composer Ennio Morricone (Once Upon a Time in the West), this landmark film has never looked or sounded better in this brand new 4K Ultra HD presentation from Arrow Video! 
Bonus features include: English subtitles for the Italian soundtrack, Optional English subtitles for the deaf and hard of hearing for the English soundtrack, Audio commentary by Troy Howarth, author of So Deadly, So Perverse: 50 Years of Italian Giallo Films, Black Gloves and Screaming Mimis, an interview with author and critic Kat Ellinger exploring the films themes and its relationship to both the giallo and Fredric Browns novel The Screaming Mimi, Limited edition packaging with reversible sleeve featuring originally and newly commissioned artwork by Obviously Creative, Image galleries, Illustrated collectors booklet featuring writing on the film by Howard Hughes and Jack Seabrook, and a new essay by Rachael Nisbet, Fold-out double-sided poster featuring original and newly commissioned artwork by Obviously Creative, Six double-sided, postcard-sized lobby card reproduction artcards, An Argento Icon, an interview with actor Gildo Di Marco, Evas Talking, an archival interview with actor Eva Renzi, Original Italian and international theatrical trailers, 2017 Texas Frightmare trailer, Crystal Nightmare, an interview with writer/director Dario Argento, The Power of Perception, a visual essay on the cinema of Dario Argento by Alexanda Heller-Nicholas, author of Devils Advocates: Suspiria, reflecting on the recurring theme of perception and the role of art in Argentos filmography, Restored original lossless mono Italian and English soundtracks, New 4K restoration from the original negative by Arrow Films, 4K (2160p) UHD Blu-ray presentation in Dolby Vision (HDR10 compatible)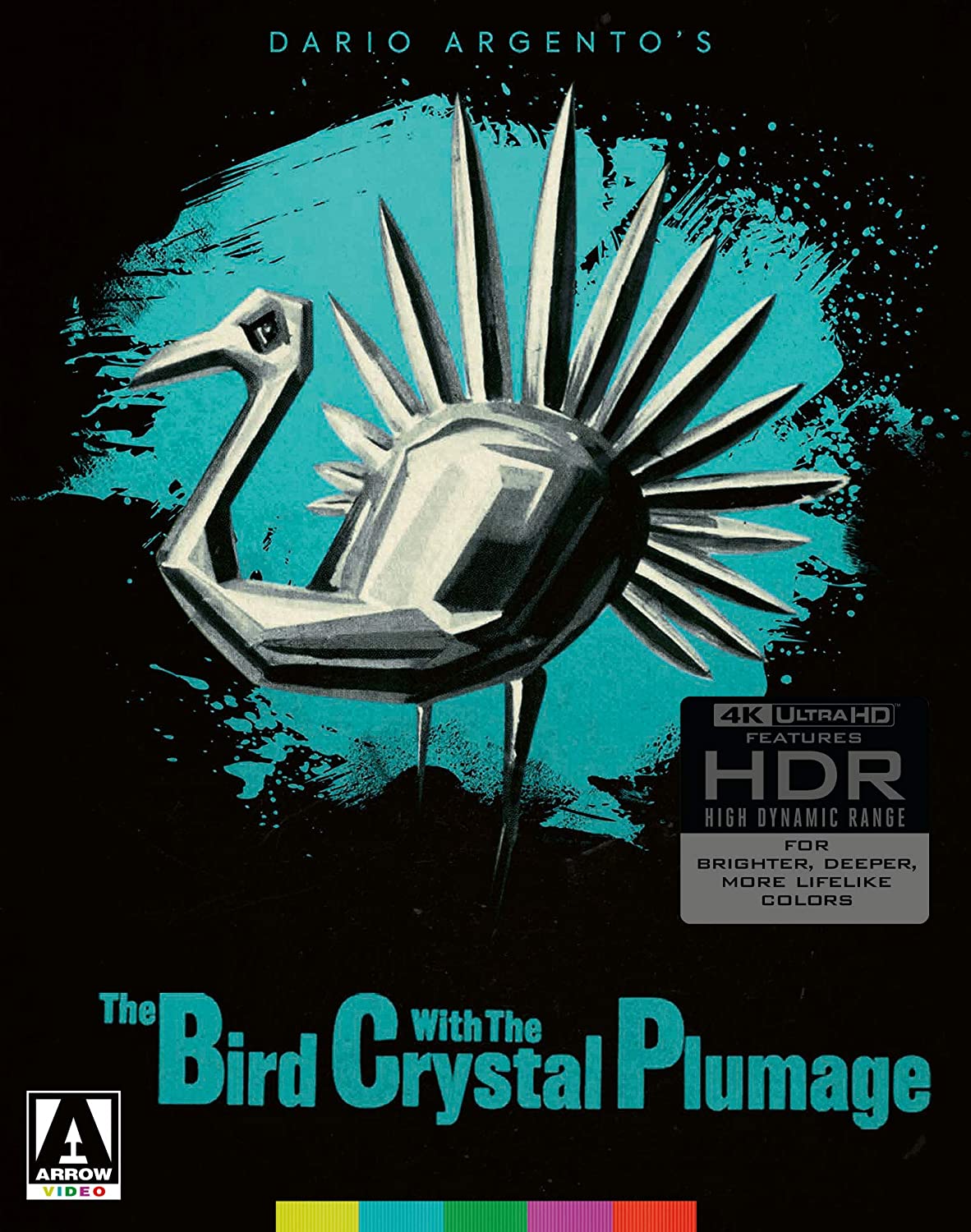 Brotherhood of the Wolf: Collector's Edition (Scream Factory, Blu-ray)
When a mysterious beast ravages the countryside, two unlikely heroes are called in to fight the evil. And now, their battle against dark, unspeakable terror is even more gripping with a daring extended version of the film that showcases more of the breathtaking martial arts action and over four hours of in-depth bonus features. The incredible hit that took audiences and critics alike on "a wild ride" is back with more chilling adventures that's sure to have pulses racing all over again!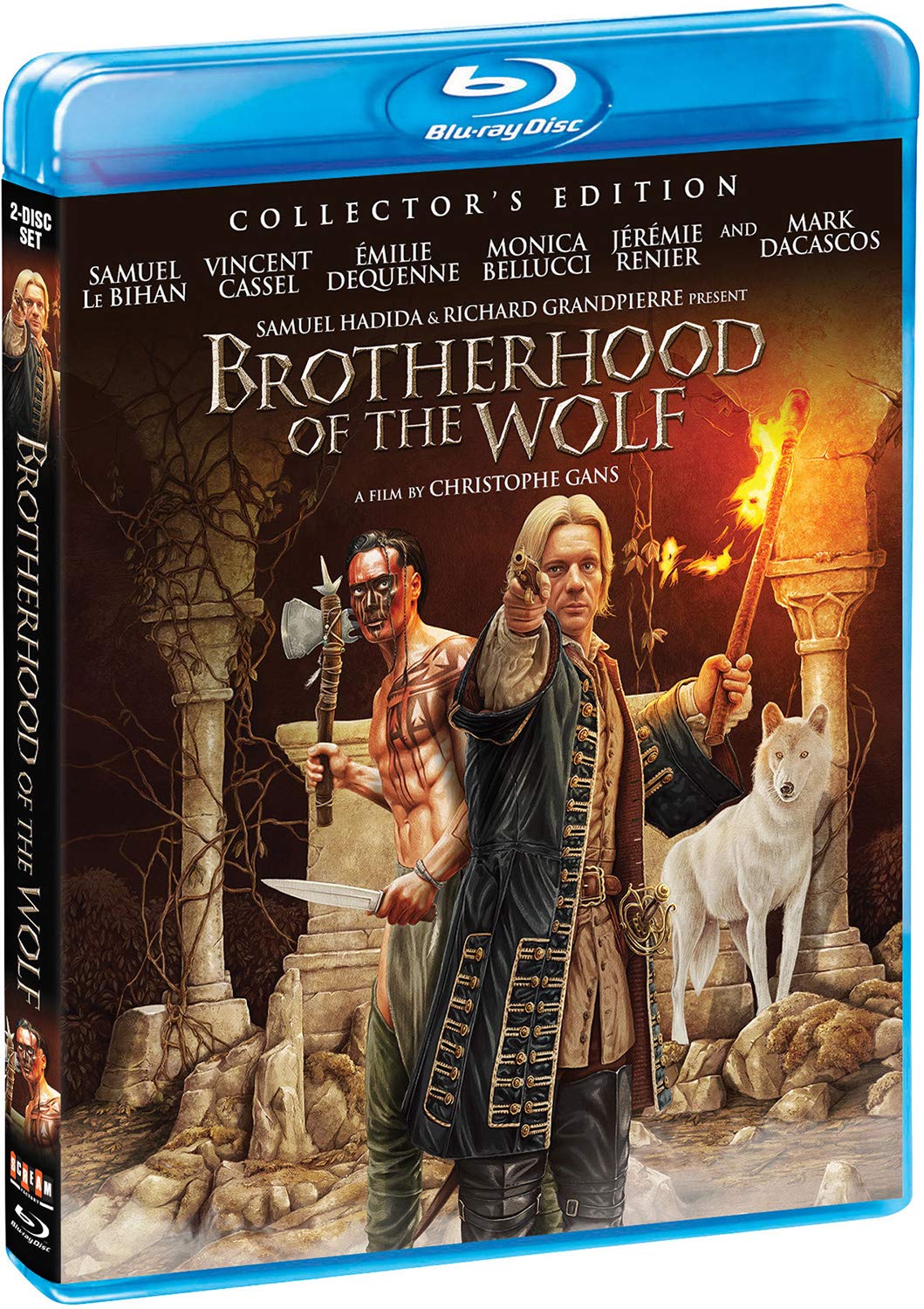 Chamber of Horrors (Scream Factory, Blu-ray)
Prepare yourself for a chilling tale of terror and unspeakable vengeance inside the Chamber of Horrors. The condemned maniac Jason Cravatte (Patrick O'Neal) escapes capture from the authorities at a bloody cost—by chopping off his manacled hand! Free to kill once more, he outfits his gruesome stump with tools designed to chop, rip, and skewer a new batch of victims as he embarks on a bloody spree of death!
Employing not one, but two infamous gimmicks—"The Fear Flasher" and "The Horror Horn" —to warn audiences in advance of its most shocking moments, Chamber Of Horrors is a Grand Guignol cult favorite that's every bit as twisted as its villain's tortured soul!
Special Features:
NEW 2021 2K Scan Of The Interpositive

NEW Audio Commentary By Film Historian/Author Dr. Steve Haberman

Theatrical Trailer

TV Spots

Radio Spots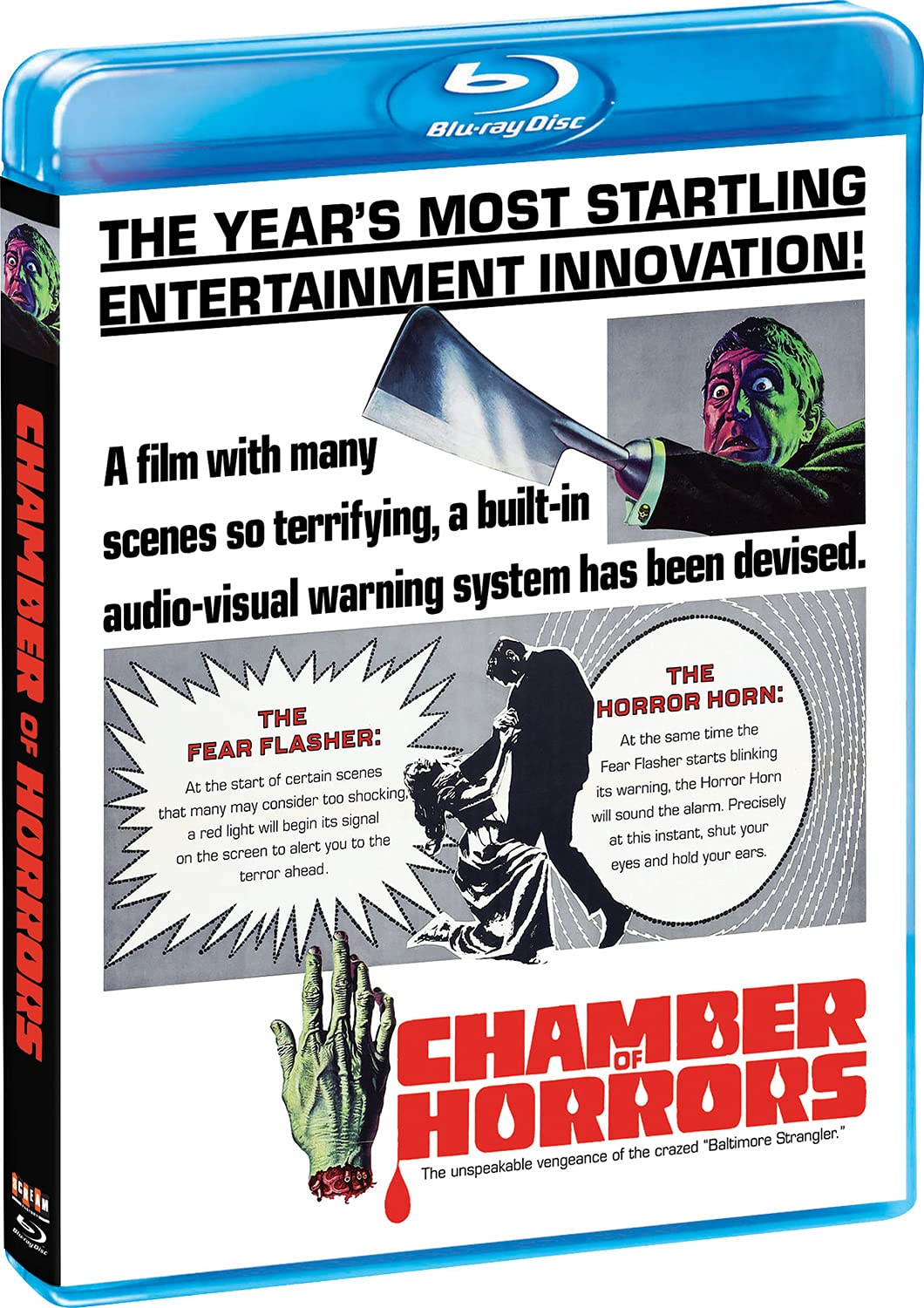 The Dead Zone: Collector's Edition (Scream Factory, Blu-ray)
School teacher Johnny Smith (Christopher Walken) had a beautiful fiancée, a rewarding career and a fortunate life…until one tragic accident changed everything. After slamming into an 18-wheeler, Johnny is plunged into a five-year coma. When he awakens, he finds his true collision was with destiny—he now has the remarkable gift (or curse) of seeing into the future. From horror master Stephen King and Director David Cronenberg (Scanners, Dead Ringers), this supernatural thriller turns an everyday guy into a reluctant hero…saving children in danger, helping the police and finding a serial killer. But Johnny's next vision may be his most terrifying yet…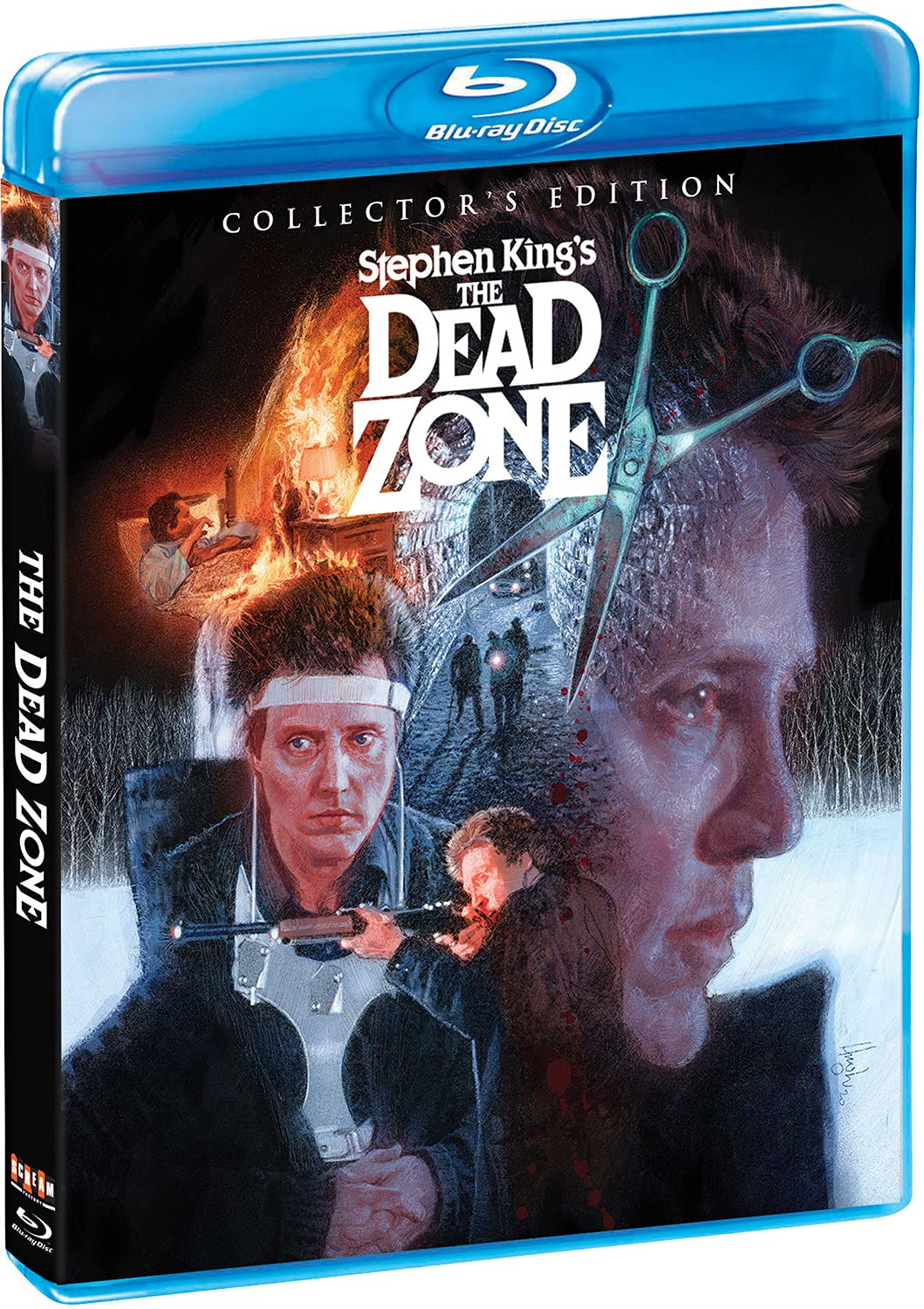 A Quiet Place Part II (Paramount Home Entertainment, 4K Ultra HD/Blu/Digital, Blu/Digital & DVD)
Following the deadly events at home, the Abbott family (Emily Blunt, Millicent Simmonds, Noah Jupe) must now face the terrors of the outside world as they continue their fight for survival in silence. Forced to venture into the unknown, they quickly realize that the creatures that hunt by sound are not the only threats that lurk beyond the sand path in this terrifyingly suspenseful thriller written and directed by John Krasinski.
Special Features:
Director's Diary: Filming With John Krasinski

Pulling Back The Curtain

Regan's Journey

Surviving The Marina

Detectable Disturbance: Visual Effects And Sound Design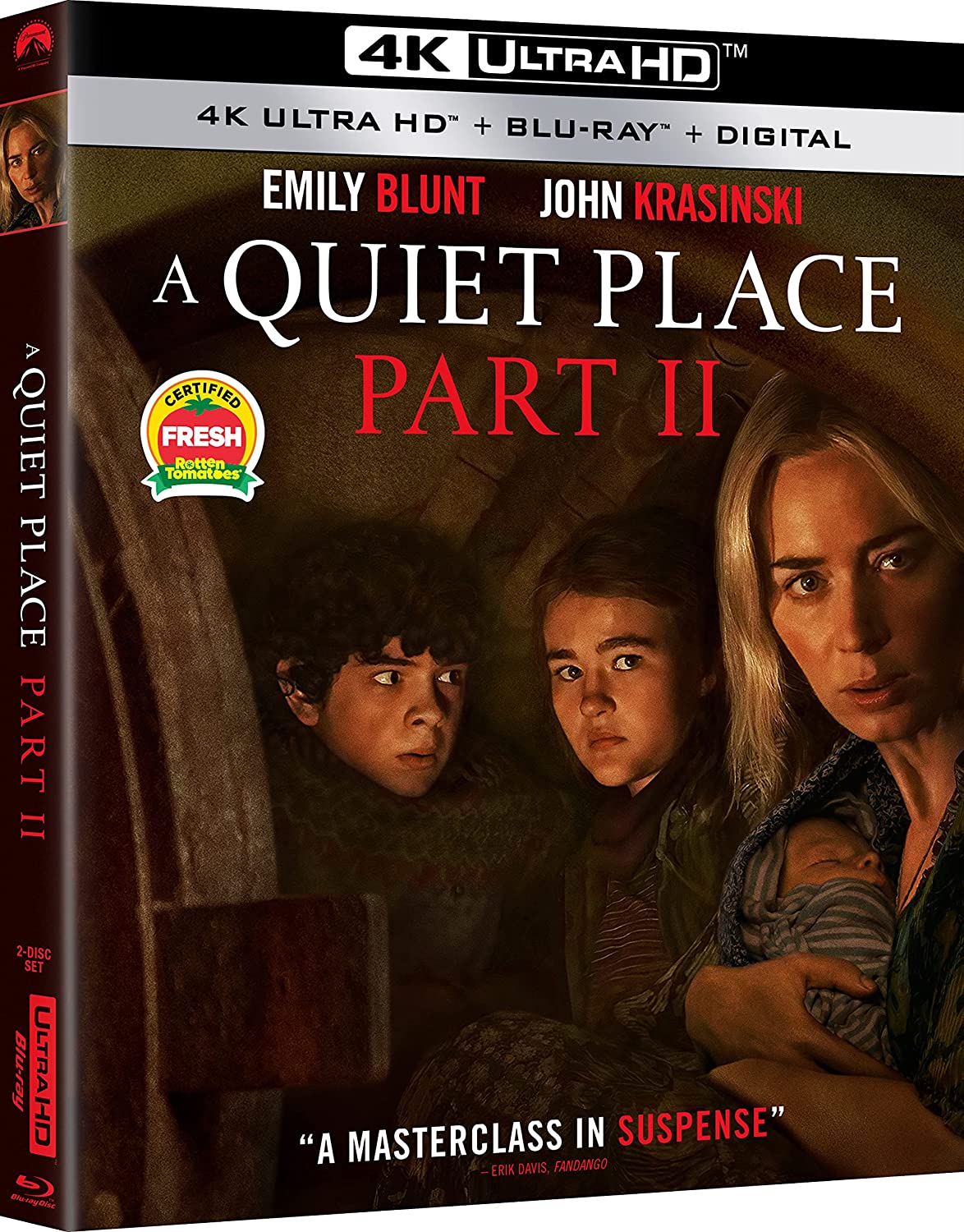 ALSO AVAILABLE THIS WEEK:
Mimic: The Director's Cut (Miramax, Blu/Digital)
A Quiet Place 2-Movie Collection (Paramount Home Entertainment, Blu/Digital)
Scary Movie (Miramax, Blu/Digital)
Scary Movie 2 (Miramax, Blu/Digital)
Scary Movie 3.5: Unrated (Miramax, Blu/Digital)
Unearth (Cinedigm, DVD)
Venom (2005) (Miramax, Blu/Digital)