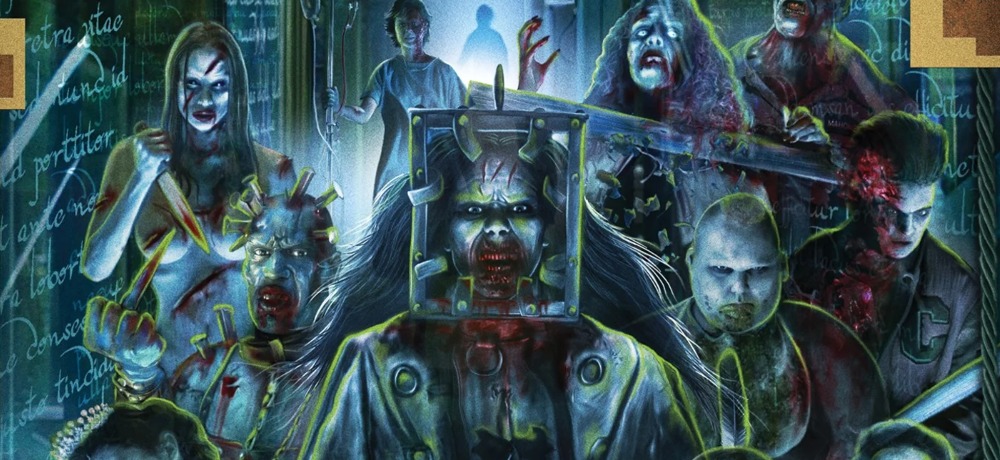 Before we bid yet another month adieu, we do have one final round of horror and sci-fi home media releases to look forward to before we head right into August in just a few days. Scream Factory is keeping busy this week with their new releases of Thir13en Ghosts and Stephen King's Graveyard Shift and Severin Films is resurrecting Revenge of the Living Dead Girls this Tuesday as well. If you haven't had a chance to catch up with it, HBO is releasing the first season of The Outsider (another King story!) on both Blu and DVD, and Universal is set to haunt homes everywhere with You Should Have Left as well.
Other releases for July 28th include The Other Lamb, James Cameron's Story of Science Fiction, Dead Dicks, and Old Dracula.
The Other Lamb (IFC Midnight, Blu-ray & DVD)
For her entire life, the cult she was born into has been all that teenage Selah (Raffey Cassidy) has known. Along with a band of similarly cloistered young women she lives seemingly unstuck in time, cut off from modern society in a remote forest commune presided over by a man called Shepherd (Michiel Huisman), a controlling, messiah-like figure with a frightening dark side. But when her insular world is rocked by a series of nightmarish visions and disturbing revelations, Selah begins to question everything about her existence—including her allegiance to the increasingly dangerous Shepherd. Awash in images of primal, dreamlike dread, this provocative fable is a haunting vision of adolescent awakening and revolt.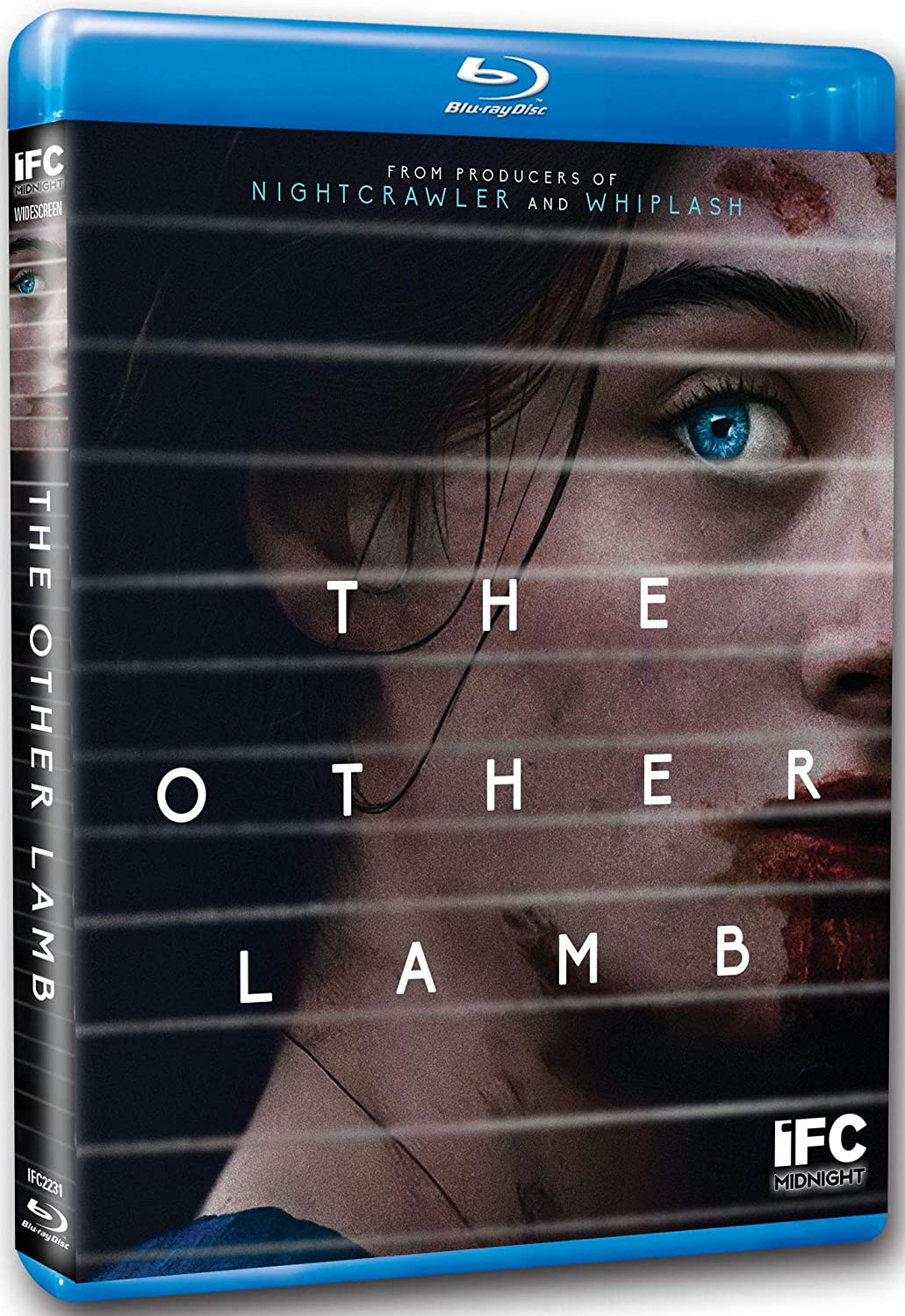 The Outsider: The First Season (HBO, Blu-ray & DVD)
Based on Stephen King's bestselling novel of the same name, The Outsider begins by following a seemingly straightforward investigation into the gruesome murder of a young boy. But when an insidious supernatural force edges its way into the case, it leads a seasoned cop and an unorthodox investigator to question everything they believe in.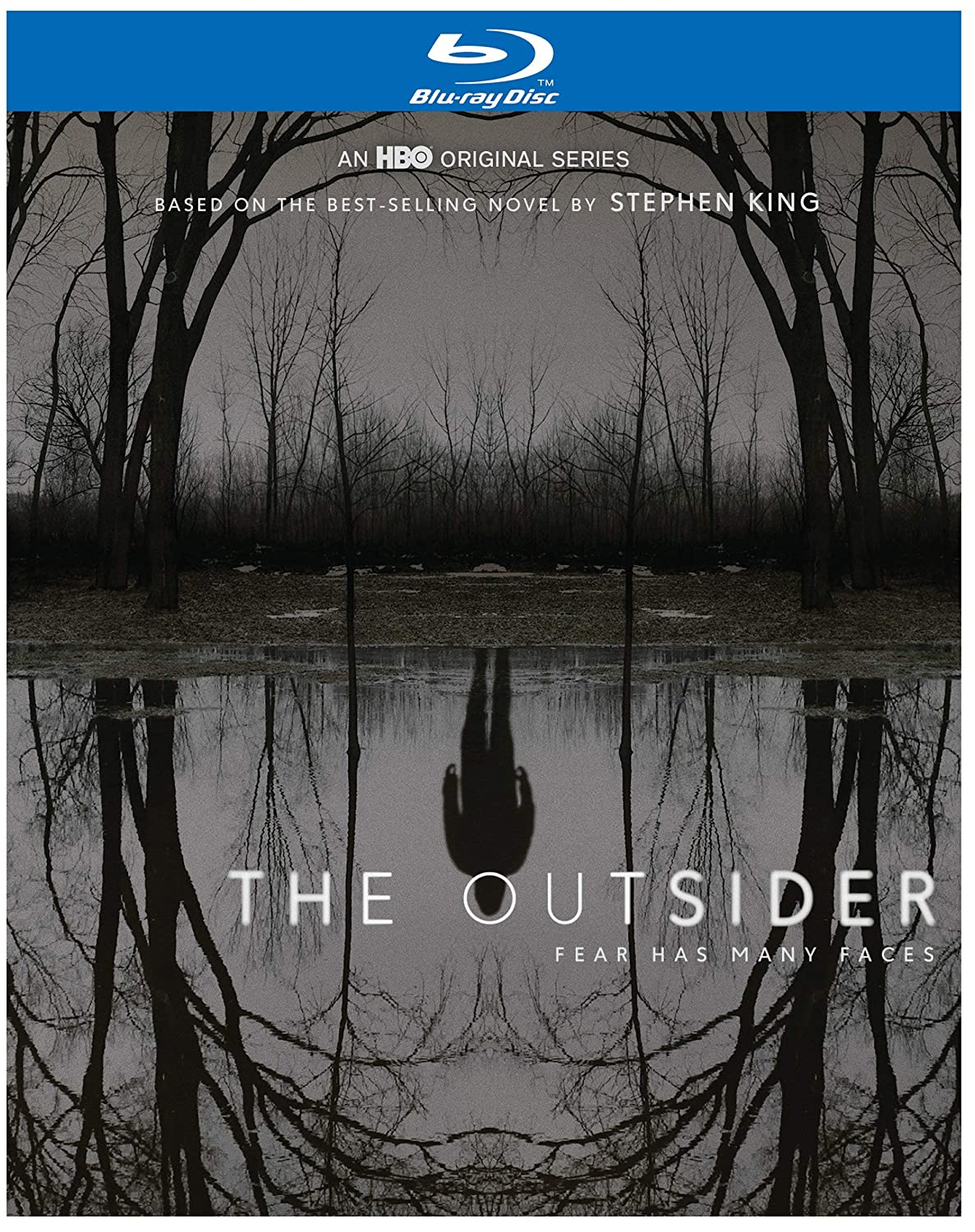 Revenge of the Living Dead Girls (Severin Films, Blu-ray)
In 1987, Parisian pornographers Pierre B. Reinhard and Jean-Claude Roy deviated from their usual high-end skin fare to instead create un cassoulet d'atrocityés that remains the most extreme French gore film in history. When a trio of vixens is killed by corporate-tainted milk, their nubile corpses will rise from the grave for a Jean-Rollin-meets-RETURN OF THE LIVING DEAD orgy of depravity that DVD Drive-In calls "A fetishistic ode to blood, breasts and brutality."
Severin Films is très fier to present this long-unseen "grimy rhapsody of deviance" (Bleeding Skull), featuring graphic splatter by doomed FX master Benoît Lestang (THE WAX MAX, MARTYRS). Now remastered in HD and spurting with all-new Special Features.
SPECIAL FEATURES:
- Revisiting the Revenge - Interview with Special Effects Artist Benoit Lestang and Writer Jean-Claude Roy
- The Revenge - Interview with Director Pierre B. Reinhard
- Inside Studio Lestang - Interview with Special Effects Artist Benoît Lestang
- Theatrical Trailer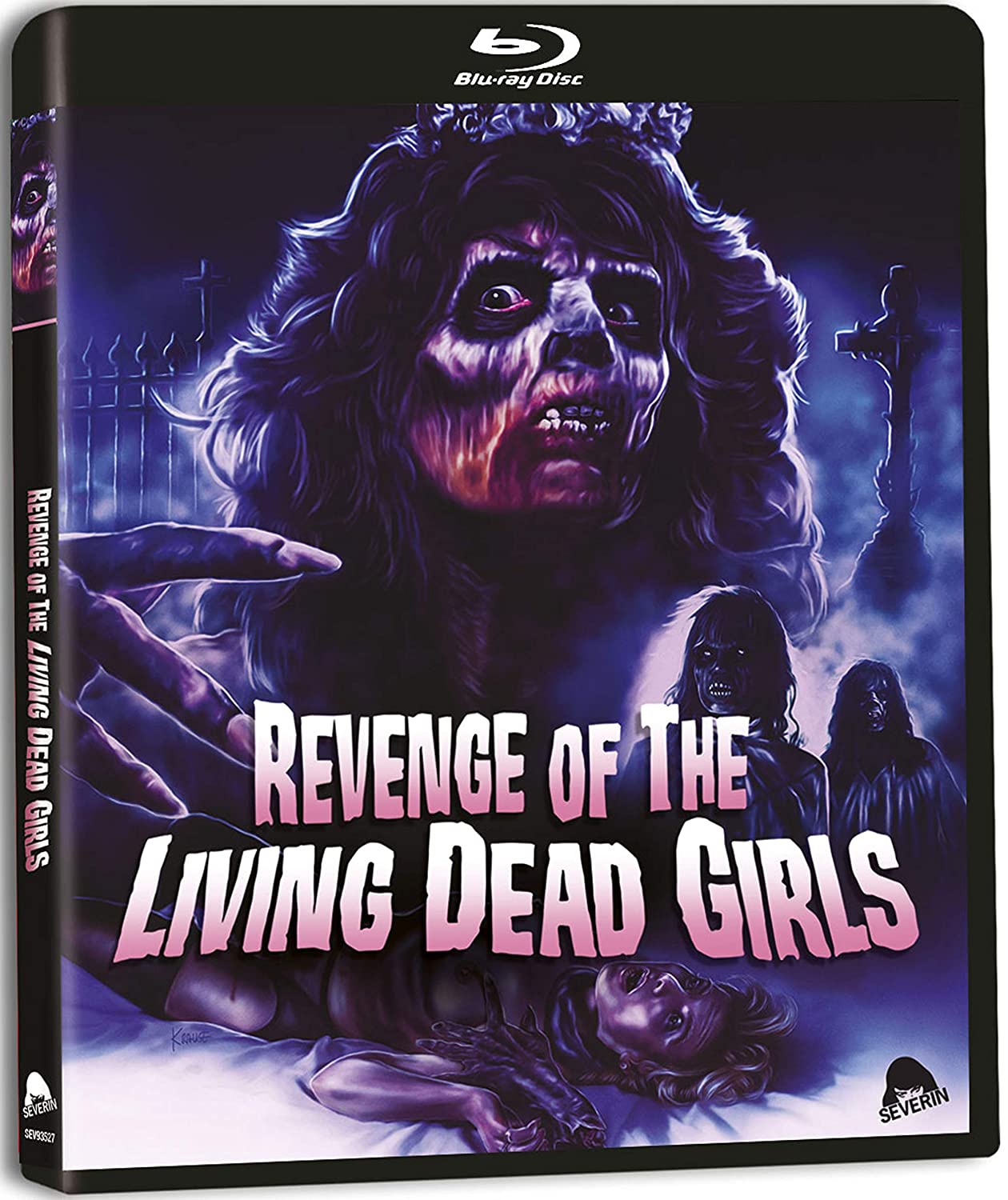 Stephen King's Graveyard Shift (Scream Factory, Blu-ray)
Workers clock in for their shift ... and clock out for good! From master storyteller Stephen King (Pet Sematary) comes his most terror-filled tale yet ... When an abandoned textile mill is reopened, several employees meet mysterious deaths. The link between the killings is the hour: all occurred between 11 p.m. and 7 a.m. – the Graveyard Shift. The sadistic mill foreman has chosen a group to clean up the mill's rat-infested basement. But what the workers find is a subterranean maze of tunnels leading to the cemetery – and an unimaginable horror that comes alive in the dead of night ...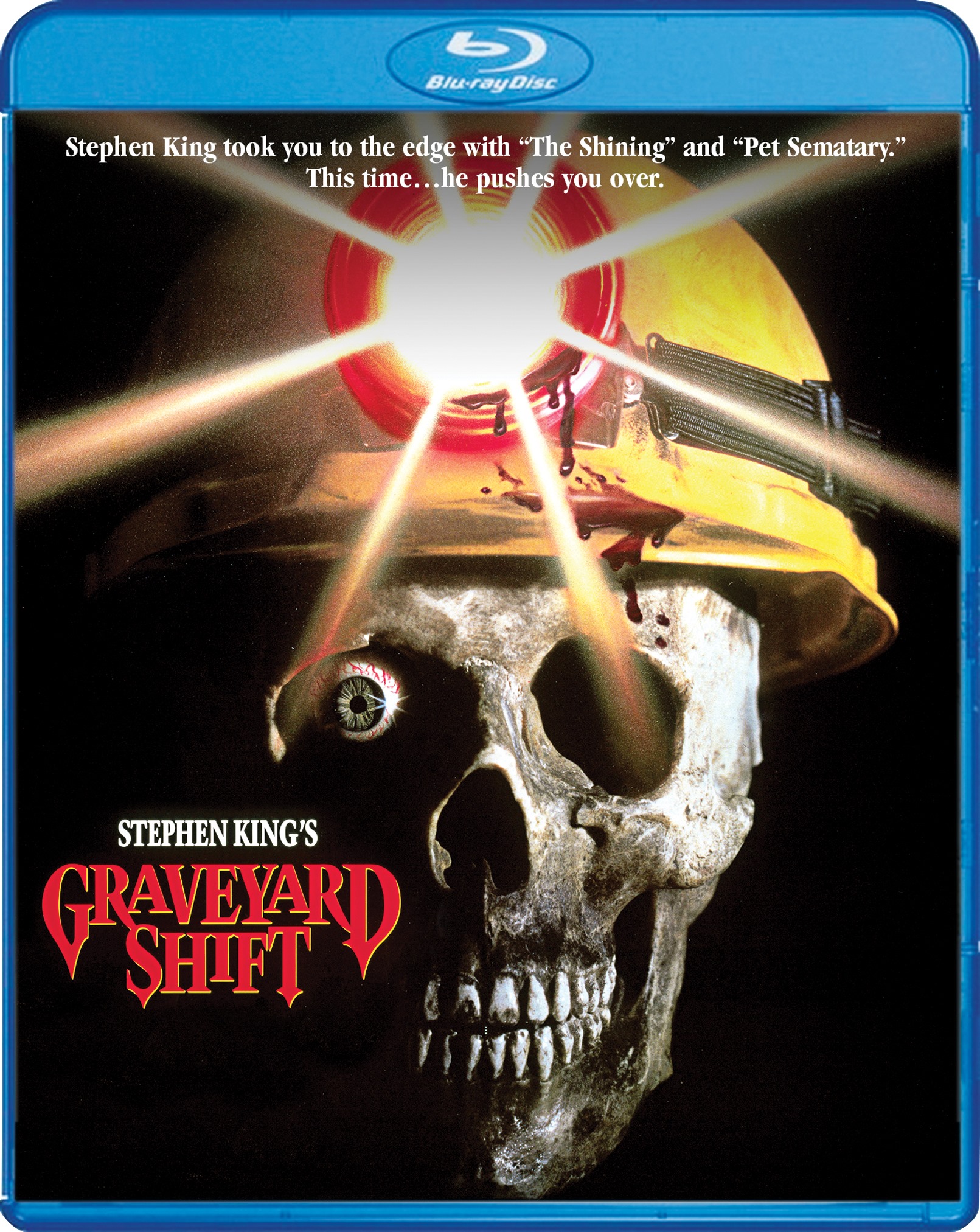 Thir13en Ghosts: Collector's Edition (Scream Factory, Blu-ray)
What a house! It's all steel and glass and elegance – and it all belongs to Arthur Kriticos and his family as an unexpected inheritance. You could say it's their dream home. Especially if the dreams are nightmares. Awesome ectoplasmic specters populate Thirteen Ghosts, an effects-rampant remake of the 1960 William Castle haunted-house film from producers Gilbert Adler, Joel Silver and Robert Zemeckis, who conjured up the equally terrorific House On Haunted Hill (1999). Tony Shalhoub leads a cast that includes Embeth Davidtz, Matthew Lillard, Shannon Elizabeth, Rah Digga and F. Murray Abraham. The house itself is a design marvel and a mysterious puzzle-cube whose eerie corridors, sliding walls, spinning floors and phantasmic fiends may allow no escape.
Bonus Features:
- NEW Audio Commentary with director Steve Beck
- NEW Haunted in Canada - an interview with actress Shannon Elizabeth
- NEW The Voice of Reason – an interview with actor Matthew Harrison
- NEW Sophomore Spookshow - an interview with producer Gilbert Adler
- NEW The Juggernaut Speaks- an interview with actor John DeSantis
- NEW The Hammer Speaks- an interview with actor Herbert Duncanson
- Thir13en Ghosts Revealed
- Ghost Files: A Haunted Houseful of Poltergeist Profiles
- Original Electronic Press Kit featuring interviews with the cast and crew and behind-the-scenes footage
- Audio Commentary with director Steve Beck, production designer Sean Hargreaves and special makeup effects artist Howard Berger
- Theatrical Trailer
- TV Spots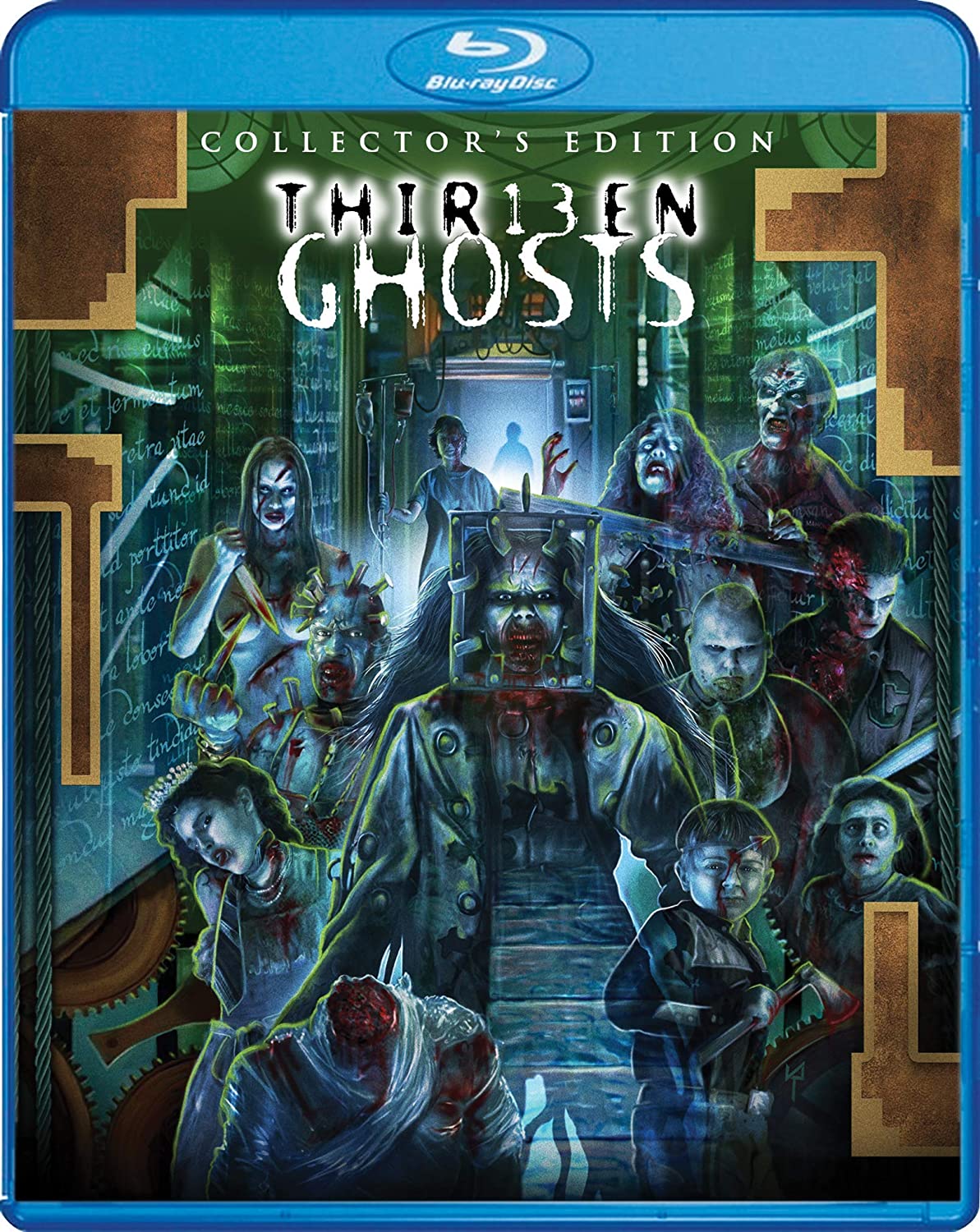 You Should Have Left (Universal Studios Home Entertainment, DVD)
In this psychological thriller from Blumhouse Productions and legendary screenwriter David Koepp (Jurassic Park, Mission: Impossible, Panic Room), Kevin Bacon and Amanda Seyfried star as a couple seeking a restful vacation in a remote home in the Welsh countryside. What at first seems like a perfect retreat distorts into a terrifying nightmare when reality begins to unravel, dark episodes from the past resurface, and a sinister force in the house refuses to let them leave.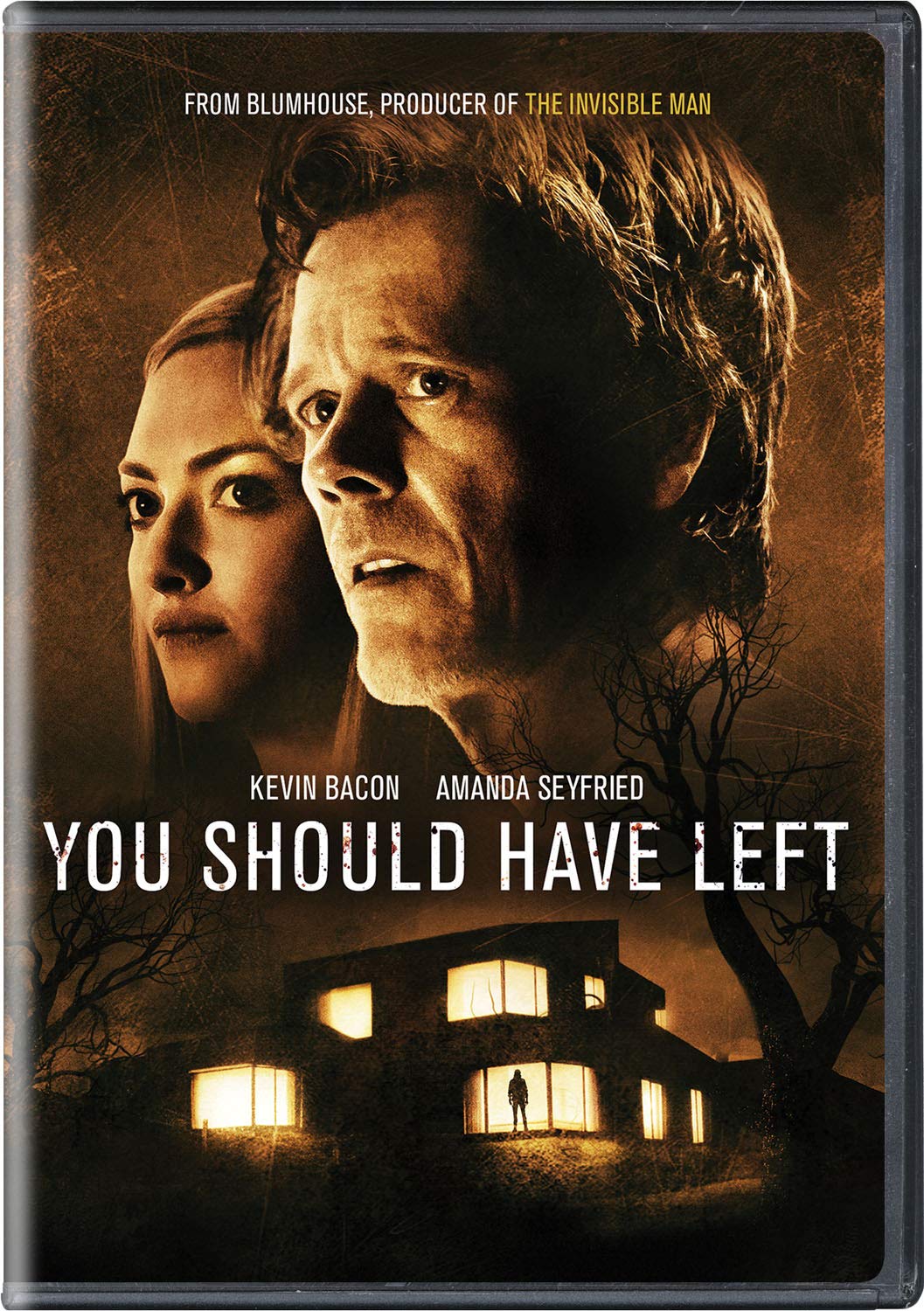 ALSO AVAILABLE THIS WEEK: 
Dead Dicks (Artsploitation Films, Blu-ray & DVD) 
James Cameron's Story of Science Fiction (RLJE Films, Blu-ray & DVD) 
Nazi Undead (Jinga Films, Blu-ray & DVD) 
Old Dracula (Vinegar Syndrome, Blu-ray)
The Streets Run Red (Wild Eye Raw, DVD)