With regular movie theaters still closed for the time being, digital releases have been giving us movie fans a much-needed respite these last few months, and we've got even more new films to look forward to get us through the next few weeks.
June's Digital and VOD releases kick off on the 4th, with Shudder's streaming debut of the stellar documentary Scream, Queen! My Nightmare On Elm Street, and the very next day, things really pick up with several more films hitting a variety of platforms, including Shirley, Becky, The Deeper You Dig, and Dinner Party.
The following week we have a few more titles hitting streaming, including the documentary You Don't Nomi, which is centered on the cult film Showgirls, which is being released on the 9th, and Warning: Do Not Play making its way to Shudder on the 11th. The next installment of the Into the Dark series, Good Boy, arrives on Hulu June 12th, and then we've got a handful of films making their digital debuts on the 16th: The Luring, The Marshes, Wrestlemassacre, and Vampire Dad.
June's VOD and Digital releases wrap up with both Scare Package and the Etheria 2020 Shorts Program heading to Shudder on the 18th and 19th, respectively, and the second season of The Twilight Zone debuts on CBS All Access on the 25th.
Happy Streaming!
Scream, Queen! My Nightmare On Elm Street (Shudder) – Streaming Exclusively on Shudder June 4th
Some have called it the 'gayest horror movie ever made,' but for Mark Patton, the star of A Nightmare on Elm Street 2: Freddy's Revenge, it was anything but a dream come true. 30 years after its initial release, Patton sets the record straight about the controversial sequel that halted his career before it even began. Detailing the homophobia and AIDS-phobia of 1985 as a closeted actor in Hollywood, Mark retraces his obstacles, missteps, and detractors on the pathway to stardom. Confronting the cast and crew for the first time, Mark attempts to make peace with his past as well as embrace his legacy as cinema's first male scream queen.
Becky (Quiver/Redbox Entertainment) – June 5th
Spunky and rebellious, Becky (Lulu Wilson) is brought to a weekend getaway at a lake house by her father Jeff (Joel McHale) in an effort to try to reconnect. The trip immediately takes a turn for the worse when a group of convicts on the run, led by the merciless Dominick (Kevin James), suddenly invade the lake house.
The Deeper You Dig (Dark Sky Films) – June 5th
14-year old Echo and mother, Ivy, a tarot card reader, live a quiet life in a rural area.  When reclusive Kurt moves down the road to restore an abandoned farmhouse, an accident leads to Echo's murder, and suddenly three lives collide in mysterious and wicked ways.  Kurt assumes he can hide his secret under the ground.  But Echo burrows into his head until he can feel her in his bones.  As she haunts his every move, trying to reach her mother from beyond, Ivy must dig deep to see the signs and prove that love won't stay buried. 
The Dinner Party (Uncork'd Entertainment) – June 5th
Renowned surgeon and culinary enthusiast, Carmine Braun, invites playwright, Jeffrey Duncan, and his wife to join his eccentric friends at their semi-annual dinner party, having promised to fund Duncan's new play to Broadway. As the evening descends into madness, the group's true intentions are revealed, along with an ancient secret that will change the Duncans' lives and fortunes forever.
Dreamland (Uncork'd Entertainment/Darkstar Pictures) – June 5th
On the night of the strangest weddings in cinema history, a grotesque gang boss hires a stone cold killer to bring him the finger of a fading, drug-addicted jazz legend.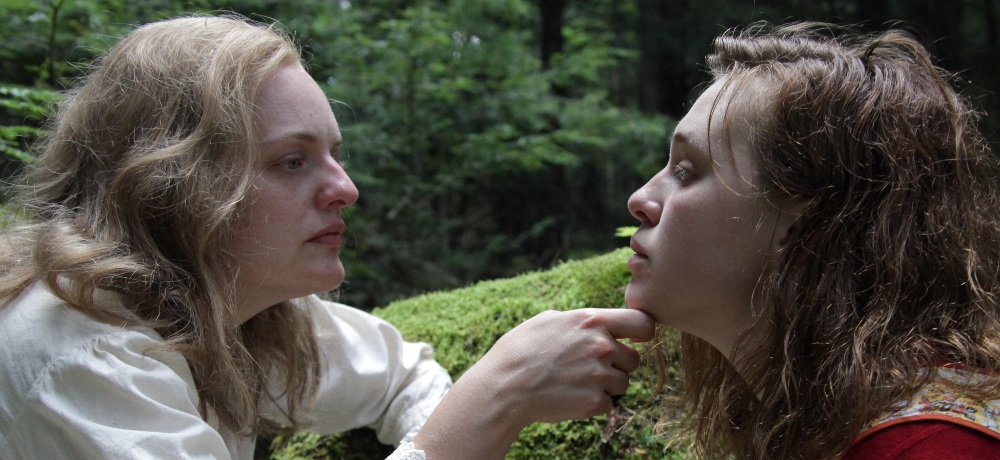 Shirley (NEON) – Streaming on Hulu and on VOD June 5th
Renowned horror writer Shirley Jackson is on the precipice of writing her masterpiece when the arrival of newlyweds upends her meticulous routine and heightens tensions in her already tempestuous relationship with her philandering husband. The middle-aged couple, prone to ruthless barbs and copious afternoon cocktails, begins to toy mercilessly with the naïve young couple at their door.
The Dead Lands (RLJE Films) – June 8th
In THE DEAD LANDS, Waka, a murdered Māori warrior returned from the Afterlife, and Mehe, a determined young woman, embark on a quest to find who "broke the world" and how to close the breach between the living and the dead. AMC Networks' Shudder and TVNZ present THE DEAD LANDS, an epic supernatural fantasy series set in mythical New Zealand.
The Candy Witch (Uncork'd Entertainment) – June 9th
Two ghost hunters are called upon a distressed family who claim they are being tormented by an evil spirit known in their local town as The Candy Witch. But as the mystery of her curse is uncovered, surprising and sinister turns are discovered around The Candy Witch's identity. Their hardest case yet, can they solve this evil curse before more people are killed by the demonic spirit?
You Don't Nomi (RLJE Films) – June 9th
In YOU DON'T NOMI, a chorus of film critics and fervent devotees explore the complicated afterlife of 1995's biggest film flop, Paul Verhoeven's salacious Showgirls, from disastrous release to cult adoration and extraordinary redemption. The film features Adam Nayman (Vice Guide to Film), April Kidwell (I, Nomi) and Peaches Christ (Milk) as well as archive interview footage with the cast and crew of Showgirls.
Warning: Do Not Play (Shudder) – Streaming Exclusively on Shudder June 11th
Aspiring director Mi-jung struggles to come up with ideas for a new horror film until her friend Jun-seo tells her about a mysterious film rumored to be shot by a ghost. While researching it, she begins to write a new screenplay about her hunt for this "ghost film." But as she gets closer to the truth, the line between her film and her life begins to blur.
Darkness Falls (Vertical Entertainment) – June 12th
After his wife's suicide, Detective Jeff Anderson (Shawn Ashmore) becomes convinced that she has in fact been murdered. Obsessed with his investigation, Anderson finds out that his wife was the victim of a team of father-and-son serial killers. He'll have to break all the rules to stop them from killing other women.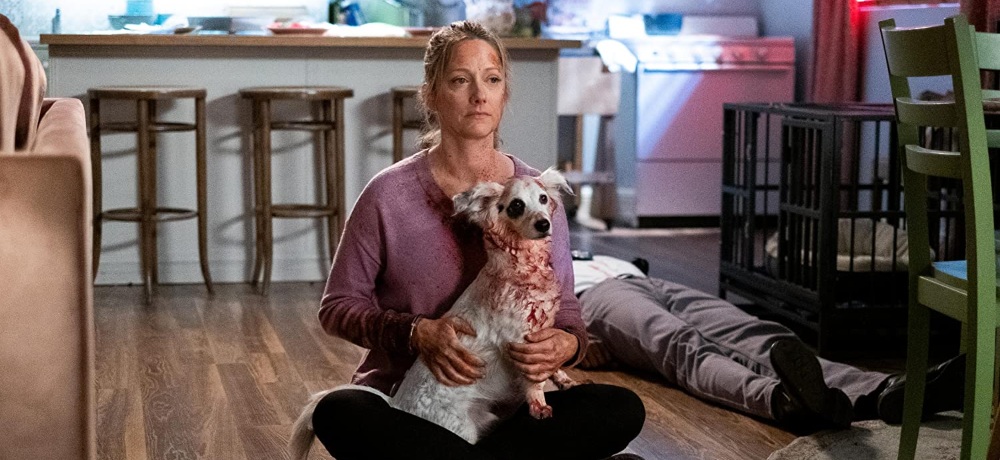 Into the Dark: Good Boy (Blumhouse/Hulu) – Streaming Exclusively on Hulu June 12th
When Maggie (Judy Greer) gets an emotional support dog to help quell some of her anxiety, she finds him to be even more effective than she imagined...because unbeknownst to her, he kills anyone who adds stress to her life.
The Soul Collector (Shout! Studios) – June 12th
In an attempt to start a new life with his young, fragmented family, bankrupt William Ziel returns to the farm he inherited from his estranged father. Lazarus, the farmhand who took care of William's father in his lonely final hours, reappears soon after William, Sarah, and adopted daughter Mary arrive. A supposed chance meeting between Mary and Lazarus develops into a bond between two kindred spirits. But Lazarus carries a dark secret: a demon child with an insatiable appetite for human souls ... and now the Ziels' newfound domesticity is placed at unfathomable risk.
The story of THE SOUL COLLECTOR came to director/writer Harold Hölscher after the death of a friend on a South African highway, when he learned of a Zulu tradition that involves catching a soul in order to return it home.
The Luring (Wild Eye Releasing) – June 16th
A man tries to recover a lost memory by returning to his family's Vermont vacation home where an unspeakable act took place leaving him institutionalized as a child.
The Marshes (RLJE Films) – June 16th
When a group of young microbiologists head deep into the Australian wilderness to test water samples, they inadvertently enter the domain of a mysterious local. As they travel through the marshes, he stalks their every move, determined to kill anyone who enters his land.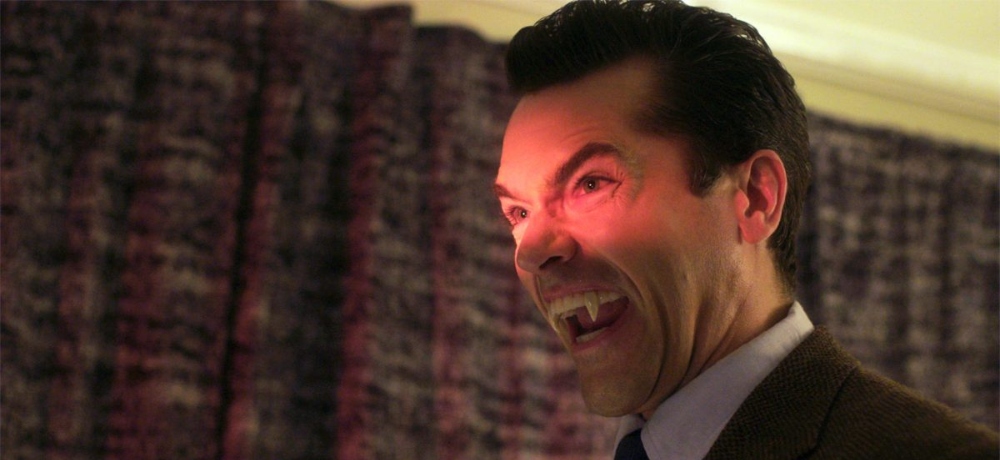 Vampire Dad (Random Media) – June 16th
When psychologist, Dr. Raymond Walenski, is turned into a vampire in order to provide therapy to creatures of the underworld, he battles his new beastly nature while struggling to keep his family life from being torn apart.
Wrestlemassacre (Wild Eye Releasing) – June 16th
Randy is an awkward groundskeeper who is obsessed with professional wrestling. Longing for a sense of belonging with grandiose dreams of becoming a wrestling superstar, he is only met with abject humiliation. A brutal shaming at a local wrestling school pushes Randy over the edge and sets out on a blood soaked rampage to punish those who wronged him.
Scare Package (Shudder) – Streaming Exclusively on Shudder June 18th
7 directors. 7 tales of terror. Zero working cell phones. In this gleefully ghoulish anthology, Chad, the owner of Rad Chad's Horror Emporium, recounts a series of bone-chilling, blood-splattered tales to illustrate the rules of the horror genre to his newest employee. Starring Noah Segan (Knives Out), Chase Williamson (Beyond the Gates), Jocelyn DeBoer (Greener Grass), Jeremy King (Camera Obscura), wrestling legend Dustin Rhodes, Toni Trucks (SEAL Team) and Hawn Tran (Watchmen). Directed by Hillary & Courtney Andujar, Anthony Cousins, Emily Hagins, Aaron B. Koontz, Chris McInroy, Noah Segan and Baron Vaughn.
Etheria 2020 Shorts Program (Shudder) – Streaming Exclusively on Shudder from June 19th to July 20th
For more than half a decade, Los Angeles-based Etheria Film Night has been one of the world's most respected showcases of new horror, comedy, science fiction, fantasy, action and thriller films made by emerging women directors.
Featuring  Waffle (directed by Carlyn Hudson), Maggie May (directed by Mia'kate Russell), Basic Witch (directed by Yoko Okumura), The Conversion Therapist (directed by Bears Rebecca Fonte), Offbeat (directed by Myrte Ouwerkerk), The Final Girl Returns (directed by Alexandria Perez), LIVE (directed by Taryn O'Neill), Man in the Corner (directed by Kelli Breslin) and Ava in the End (directed by Ursula Ellis).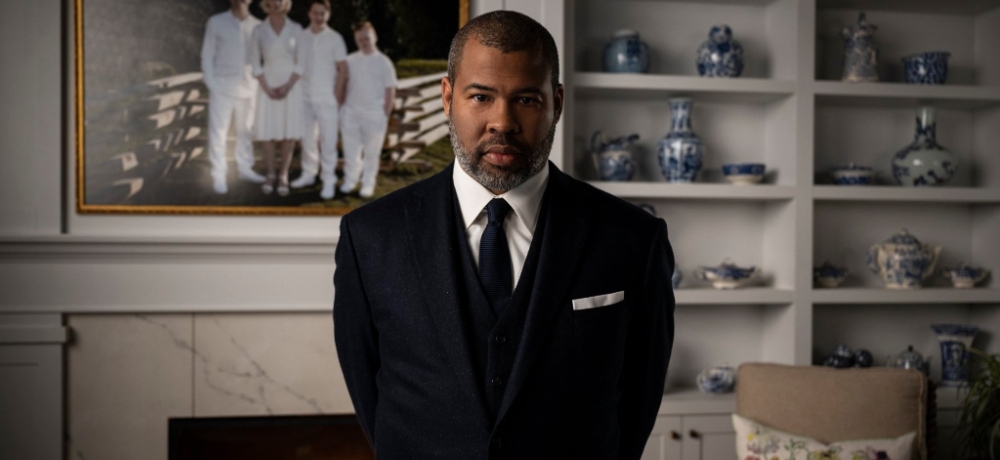 The Twilight Zone: Season 2 (CBS Television Studios) – Streaming Exclusively on CBS All Access June 25th
Executive producers Jordan Peele and Simon Kinberg's modern re-imagining of the classic TV series continues the legacy of socially conscious storytelling. The series' second season uses introspection and self-exploration to usher viewers into a dimension filled with endless possibilities.
Peele will return as the host, joining a stellar guest cast, including Morena Baccarin, Kylie Bunbury, Jenna Elfman, Ethan Embry, Sky Ferreira, Tavi Gevinson, Topher Grace, Tony Hale, Gillian Jacobs, David Krumholtz, Thomas Lennon, Sophia Macy, Natalie Martinez, Joel McHale, Chris Meloni, Gretchen Mol, Paula Newsome, Billy Porter, Jimmi Simpson, Jurnee Smollett, Daniel Sunjata, Damon Wayans Jr. and more.
Yummy (Shudder) – Streaming Exclusively on Shudder June 25th
A young couple travels to a shady Eastern European hospital for plastic surgery. The young woman wants a breast reduction. Her mother comes along for yet another face-lift. Wandering through an abandoned ward, the boyfriend stumbles upon a young woman, gagged and strapped to an operating table; she's the result of experimental rejuvenation treatment. He frees her but doesn't realize she's patient zero and he just caused the outbreak of a virus that will change the doctors, patients, and his mother-in-law into bloodthirsty zombies.