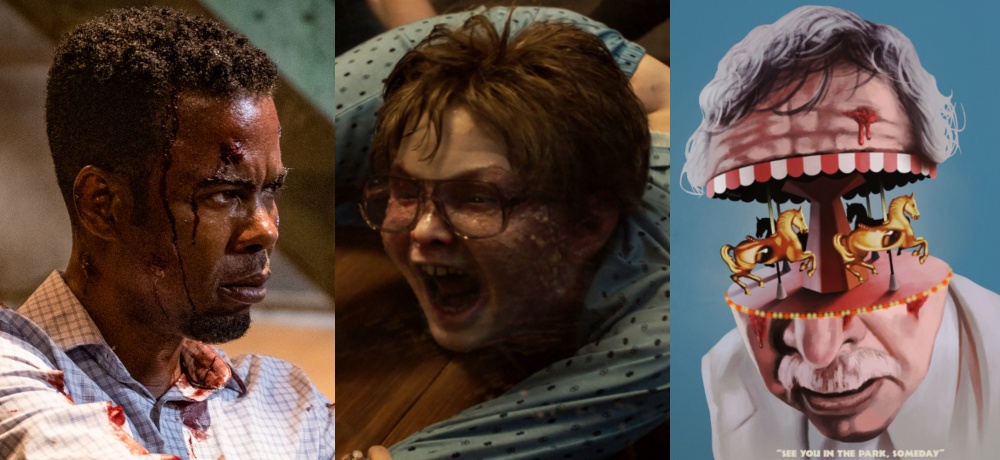 Happy June, dear readers! We have officially made it through another month, which means we have a brand new slate of films and other genre-related programming headed to VOD and various digital platforms in the coming weeks. And even though summer is around the corner, which means everyone is getting ready to enjoy some fun in the sun, here's a rundown of more than 20 reasons to want to stay in and indulge in some great horror and sci-fi entertainment at home this month.
Happy streaming!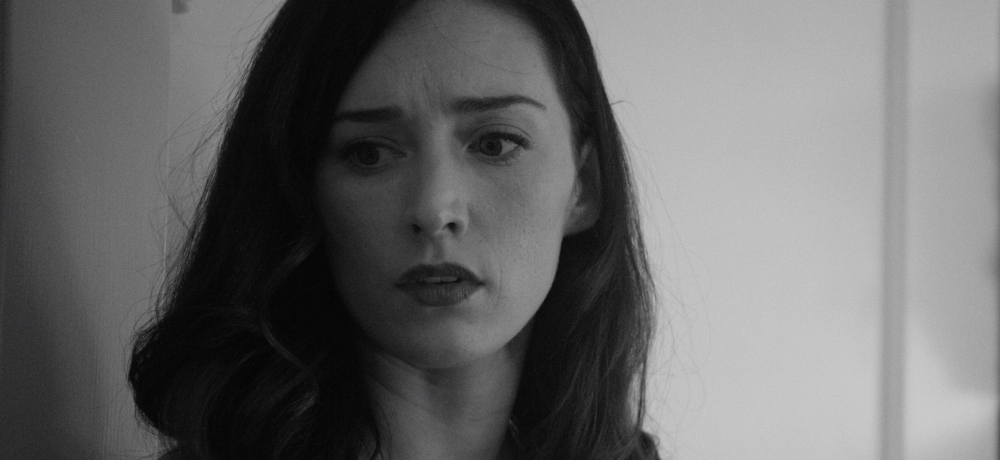 Dementia Part II (Dark Star Pictures/Bloody Disgusting) - June 1st
Wendell (Matt Mercer) receives a threatening phone call from his parole officer Reggie (Graham Skipper)… if he doesn't find a job immediately, he will face serious legal repercussions.  Wendell wrangles some home maintenance work for a seemingly benign older woman, Suzanne (Suzanne Voss), who persists in giving him increasingly absurd tasks to complete around the house.  As the workday progresses, Wendell is thrown into an ever-escalating nightmare, and comes face to face with an unexpected evil.  Suzanne hides a dark secret.  And it's up to Wendell and Suzanne's daughter, Sheila (Najarra Townsend) to put an end to her madness.
Digging to Death (Uncork'd Entertainment) - June 1st
A man buys a fixer-upper house to restore and as he's digging a hole for a new septic tank, he discovers a large box filled with three million dollars in cash and a dead body. He is faced with the dilemma of reporting the body and losing the money or hiding the money and reburying the body. What unfolds next is a series of consequences that lead us to truly discover What's Buried in the Backyard.
Open Your Eyes (Gravitas Ventures) - June 1st
In Open Your Eyes, Jason Miller (Ry Barrett) dives head first into his newest screenplay in an attempt to avoid dealing with a traumatic experience. With his mental state teetering on the edge, he meets Lisa (Joanna Saul), his neighbor from down the hall, and a relationship begins to form. As he becomes more intrigued with Lisa, Jason continues to burn the midnight oil to finish his script, strange and mysterious things begin to happen, causing him to question everything. With his mind unravelling and his life spinning out of control, Jason struggles to hold onto the one thing he wants most, hope.
Spiral: From the Book of Saw (Lionsgate) - June 1st
A criminal mastermind unleashes a twisted form of justice in Spiral, the terrifying new chapter from the book of Saw. Working in the shadow of his father, an esteemed police veteran (Samuel L. Jackson), brash Detective Ezekiel "Zeke" Banks (Chris Rock) and his rookie partner (Max Minghella) take charge of a grisly investigation into murders that are eerily reminiscent of the city's gruesome past. Unwittingly entrapped in a deepening mystery, Zeke finds himself at the center of the killer's morbid game.
Caveat (Shudder) - Exclusively on Shudder June 3rd
In Caveat, Lone drifter Isaac accepts a job to look after his landlord's niece, Olga, for a few days in an isolated house on a remote island. It seems like easy money, but there's a catch: he must wear a leather harness and chain that restricts his movements to certain rooms. Once Olga's uncle, Barrett leaves the two of them alone, a game of cat and mouse ensues as Olga displays increasingly erratic behavior as a trapped Isaac makes a series of horrific discoveries in the house.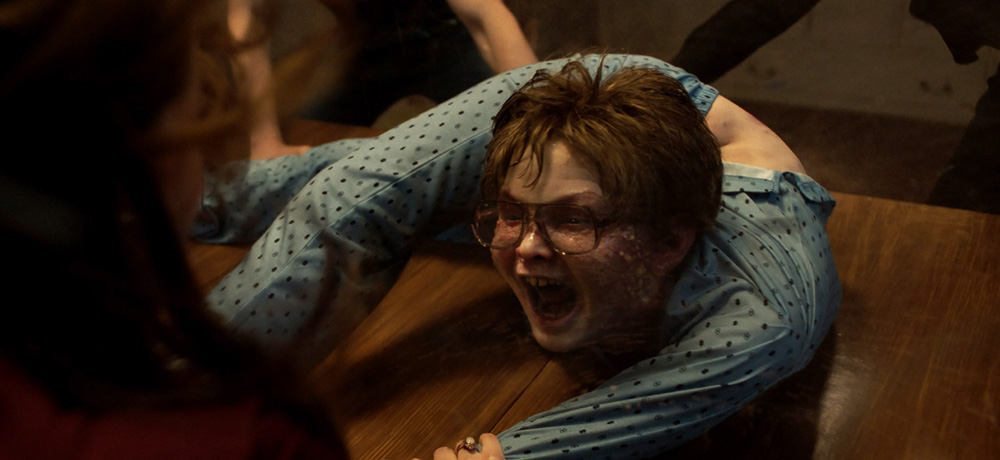 The Conjuring: The Devil Made Me Do It (Warner Bros.) - Exclusively on HBO Max from June 4th through July 4th
"The Conjuring: The Devil Made Me Do It" reveals a chilling story of terror, murder and unknown evil that shocked even experienced real-life paranormal investigators Ed and Lorraine Warren.  One of the most sensational cases from their files, it starts with a fight for the soul of a young boy, then takes them beyond anything they'd ever seen before, to mark the first time in U.S. history that a murder suspect would claim demonic possession as a defense.
Road Head (Terror Films) - June 4th
Three friends (Elizabeth Grullon, Damian Joseph Quinn, Clayton Farris) take a road trip to the Mojave Desert where their complicated relationships are pushed to their breaking point as the group encounters a reclusive, murderous cult. 
Sweet Tooth (Netflix) - Exclusively on Netflix June 4th
Based on the beloved DC Comic by Jeff Lemire, Sweet Tooth is a post-apocalyptic fairytale about a hybrid deer-boy and a wandering loner who embark on an extraordinary adventure.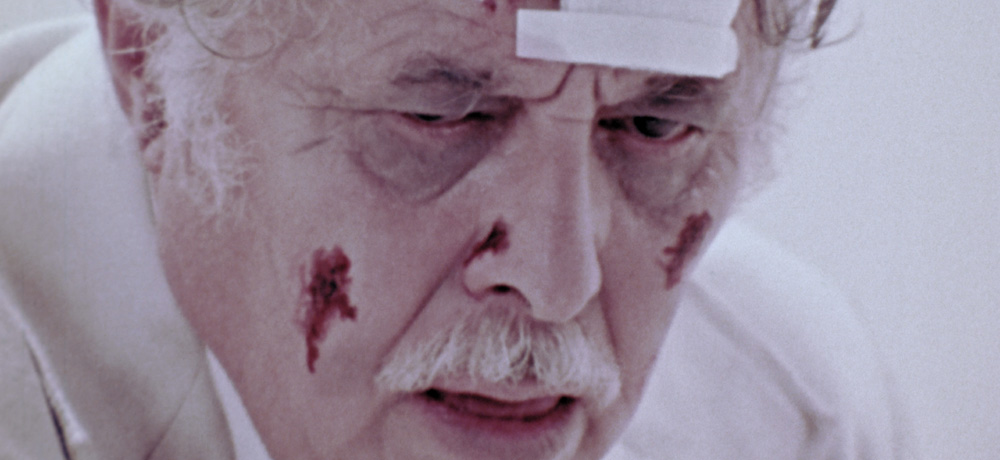 The Amusement Park (Shudder) - Exclusively on Shudder June 8th
Recently discovered and restored 46 years after its completion by the George A. Romero Foundation and produced by Suzanne Desrocher-Romero, The Amusement Park stars Martin's Lincoln Maazel as an elderly man who finds himself disoriented and increasingly isolated as the pains, tragedies and humiliations of aging in America are manifested through roller coasters and chaotic crowds. Commissioned by the Lutheran Society, the film is perhaps Romero's wildest and most imaginative movie, an allegory about the nightmarish realities of growing older, and is an alluring snapshot of the filmmaker's early artistic capacity and style and would go on to inform his ensuing filmography. The "lost" film was restored in 4k by IndieCollect in New York City.
Blackstock Boneyard (Uncork'd Entertainment) - June 8th
Based on an untold true story, brothers Thomas & Meeks Griffin were prominent black farmers who were forced to sell their land and wrongly executed. 100 years later, they're back to avenge their deaths by killing the descendants of those responsible.
Ebola Rex (Wild Eye Releasing) - June 8th
Ebola Rex sees an infected T-Rex escaping from a Science Lab in downtown Los Angeles, destroying everything in its path!
Future Fear (Wild Eye Releasing) - June 8th
In the distant future, a female archaeologist is being hunted by alien attackers and so takes refuge in the ruins of a long-extinct civilization. There, she must employ ancient technology in hopes of finding a way to fight back and escape the planet.
On the Trail of Bigfoot: The Journey (1091 Pictures) - June 8th
On the Trail of Bigfoot: The Journey is the followup to the miniseries "On the Trail of Bigfoot", and cryptid documentarian Seth Breedlove leads the Small Town Monsters team deep into the Adirondacks on the hunt for Sasquatch.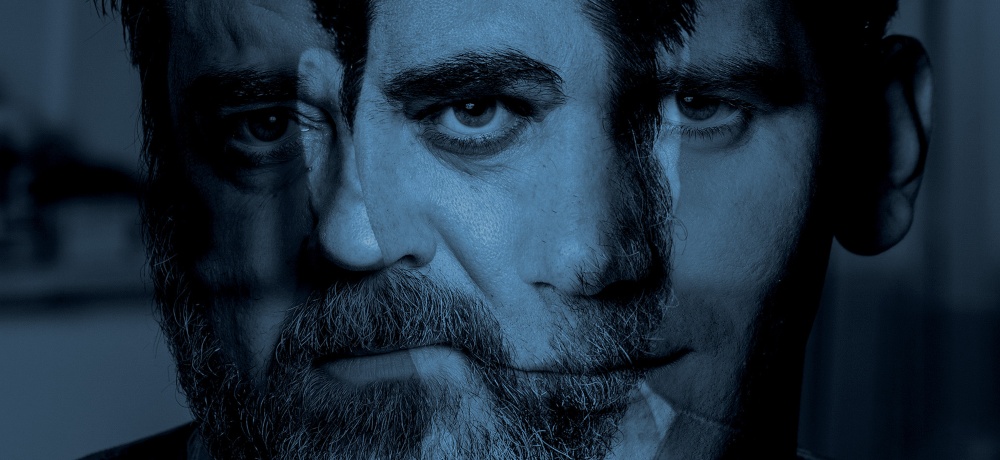 La Dosis (Samuel Goldwyn Films) - June 11th
Marcos is an experienced nurse who works the night shift of a private clinic. He is successful and professional, though it is soon revealed that he uses his position to help suffering patients find early peace. A new nurse in the clinic, Gabriel, shakes the sector: he is young, intelligent, beautiful, and seduces everyone. He soon deciphers Marcos' secret and the clinic becomes a battle of wits and seduction. Marcos retracts until he discovers that Gabriel also dabbles in euthanasia, though for different reasons. This revelation forces him to confront Gabriel and Marcos knows that only by exposing his own true identity will he be able to stop him.
An Unknown Compelling Force (1091) - June 15th
An Unknown Compelling Force is the True Story of the Dyatlov Pass Incident, known as Russia's greatest unsolved mystery. In 1959 a group of student hikers were attempting a difficult winter expedition in the remote Ural Mountains of Russia when an unknown event led to the mysterious deaths of all nine. When the team failed to report back, search parties led by the Soviet Government and fellow students uncovered the grizzly remains of the hikers. Found a mile from their shredded tent, they seemingly fled into the freezing temperatures without their winter clothes or boots. Adding to the mystery, many of the bodies had suffered brutal and inexplicable injuries, and some even showed traces of radiation.                                                               
The case was closed by investigators at the time, stating that the hikers died from "An Unknown Compelling Force." For more than 60 years the story has been shrouded in mystery and conspiracy theories, suggesting everything from UFO's, murder to a Soviet Government cover-up. British adventure filmmaker Liam Le Guillou travels under the radar to Russia in search of answers. Braving the dangerous conditions and hundreds of kilometers in sub-polar conditions, the documentary team attempts to reach the very location of the incident, a place the locals call "The Dead Mountain."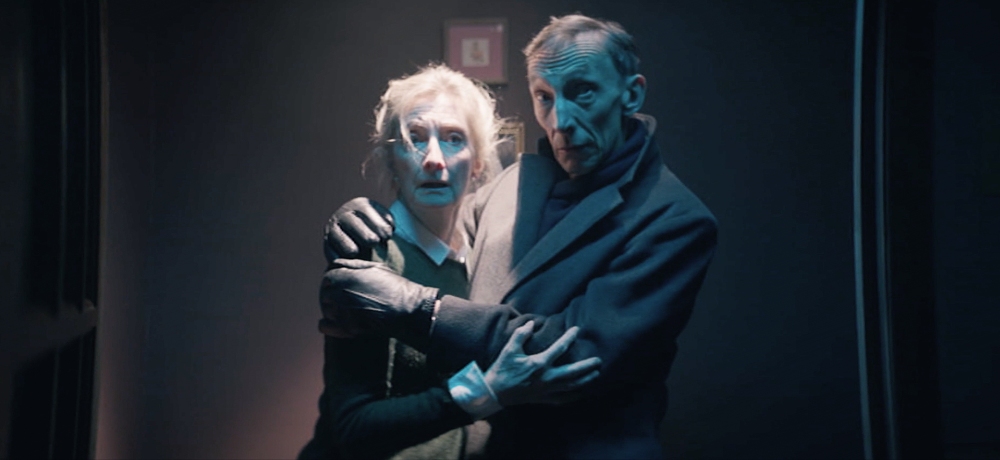 Anything for Jackson (RLJE Films) - June 15th
After a tragic car accident that took their grandson's life, Audrey and Henry are unable to go on without him. Following the guidance of their ancient spell book, the elderly couple decide to abduct a young pregnant woman with the intention of performing a "reverse exorcism" to channel their grandson's spirit inside her unborn child. But when it becomes clear the ritual has called upon more than one spirit, the couple realize they have summoned more than they bargained for and must put an end to the evil entity they've invoked.
Superdeep (Shudder) - Exclusively on Shudder June 17th
The Kola Superdeep borehole is the largest Russian secret facility. In 1984, at the depth of more than 7 miles below the surface, unexplained sounds were recorded, resembling the screams and moans of numerous people. Since these events, the object has been closed. A small research team of scientists and military personnel go down below the surface to find the secret hidden these many decades. What they discover will pose the greatest threat humanity has ever faced.
Censor (Magnet Releasing) - June 18th
Film censor Enid takes pride in her meticulous work, guarding unsuspecting audiences from the deleterious effects of watching the gore-filled decapitations and eye gougings she pores over. Her sense of duty to protect is amplified by guilt over her inability to recall details of the long-ago disappearance of her sister, recently declared dead in absentia. When Enid is assigned to review a disturbing film from the archive that echoes her hazy childhood memories, she begins to unravel how this eerie work might be tied to her past.
School's Out Forever (Central City Media) - June 18th
No sooner has 15-year-old Lee Keegan been expelled from his private school than a pandemic spreads like wildfire around the globe. With his father dead and mother trapped abroad, Lee is given one instruction: go back to school. But safety and security at St. Mark's School for Boys is in short supply. Its high walls can't stop the local parish council from forming a militia and imposing martial law, while inside the dorms the end of the world is having a dangerous effect on his best friend and his unrequited crush on the school nurse isn't helping him concentrate on staying alive.
Babysitter Must Die (Blue Fox Entertainment) - June 22nd
During a game of hide-and-seek, a pack of cultists invade the house of a wealthy family to find an apocalyptic secret hidden in the walls. What they don't know is babysitter Josie is still hiding and armed with a variety of kick-ass skills.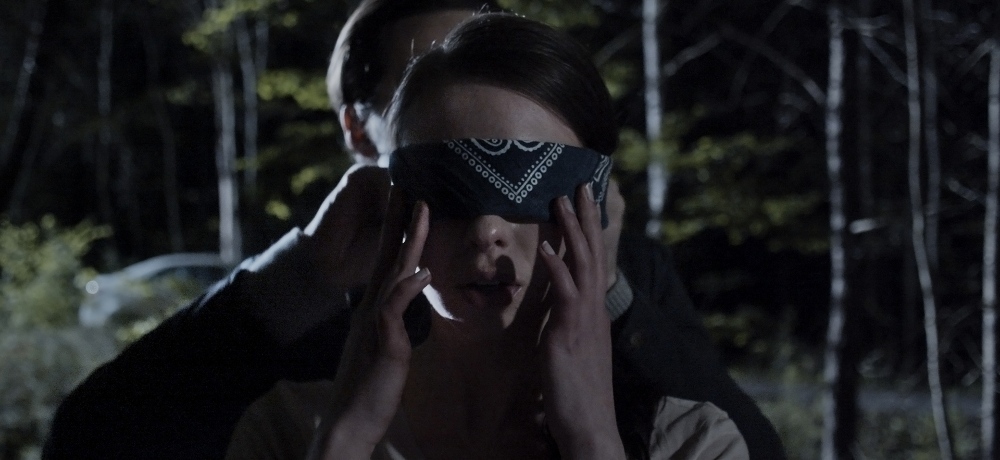 An Unquiet Grave (Shudder) - Exclusively on Shudder June 24th
A year after losing his wife in a car crash, Jamie convinces her sister, Ava, to return with him to the site of the accident and help him perform a strange ritual. But as the night wears on, it becomes clear that he has darker intentions. An Unquiet Grave is an exploration of grief, and the harm we cause when we don't take responsibility for our own healing.
Etheria Film Festival 2021 (Shudder) - Exclusively on Shudder June 25th through July 25th
This year's Etheria Film Festival, the world's most respected annual showcase of horror, science fiction, fantasy, action and thriller films directed by women, will feature nine short films and honor The Walking Dead Showrunner and Executive Producer Angela Kang with the 2021 Etheria Inspiration Award, given annually to a person in the entertainment industry who has inspired women to pursue careers working in genre film and television.
The Evil Next Door (Magnet Releasing) - June 25th
New to her stepmom role Shirin moves into a duplex with her partner, Fredrik, and his son, Lucas. The new home feels like the right place to start becoming a family. But when Fredrik leaves for work, strange things are heard from the other, uninhabited side. Also, who is Lucas' new friend?
False Positive (Hulu) - Exclusively on Hulu June 25th
After months of trying and failing to get pregnant, Lucy (Ilana Glazer) and Adrian (Justin Theroux) finally find their dream fertility doctor in the illustrious Dr. Hindle (Pierce Brosnan).  But after becoming pregnant with a healthy baby girl, Lucy begins to notice something sinister through Hindle's gleaming charm, and she sets out to uncover the unsettling truth about him, and her own "birth story."  As if getting pregnant weren't complicated enough...
My Heart Can't Beat Unless You Tell It To (Dark Sky Films) - June 25th
Dwight (Patrick Fugit) prowls the streets after dark. He searches each night for the lonely and forlorn, looking for people who won't be missed. Dwight takes no joy in this, but he needs their blood. Without fresh human blood, his fragile young brother Thomas (Owen Campbell) cannot survive. Each death takes a larger toll, the burden of his crimes weighing heavier each time, threatening to crack his spirit. But Thomas and his sister Jessie (Ingrid Sophie Schram) are all the family Dwight has left, and as a fiercely private and close-knit family unit, they depend on him and the rituals they've learned in order to keep their secret. But while Dwight yearns for another life, Jessie needs them to stay together. And always the boy must feed.
Vicious Fun (Shudder) - Exclusively on Shudder June 29th
Joel, a caustic 1980's film critic for a national horror magazine, finds himself unwittingly trapped in a self-help group for serial killers. With no other choice, Joel attempts to blend in with his homicidal surroundings or risk becoming the next victim.