Hello, everyone! As we get ready to bid the month of June adieu, we have one last round of home media releases to look forward to before we make our way into July. In terms of recent horror, the new Firestarter adaptation is getting a Collector's Edition release this Tuesday and RLJE Films is set to release both See For Me and Mosquito State this week as well. 
As far as older titles go, Tony Scott's True Romance is getting the 4K treatment from Arrow Video, and both Game of Survival and Hey, Stop Stabbing Me are being resurrected on Blu-ray, too. Other releases for June 28th include Where the Scary Things Are, The Devil Within and The Haunting of Pendle Hill.
Firestarter (2022): Collector's Edition (Universal Pictures Home Entertainment, Blu-ray/Digital/DVD & DVD/Digital)
Blumhouse reignites Firestarter with this explosive adaptation of the classic Stephen King thriller. Protected by her parents, Charlie has lived her childhood on the run and has kept her extraordinary pyrokinetic powers in check. But now that she's turning 11, the flames are harder to control, and sinister forces are seeking to capture her. Charlie must learn to embrace the fire from within and fight to control it in order to protect her family and freedom.
Bonus Content:
Deleted and Extended Scenes
Feature Commentary with director Keith Thomas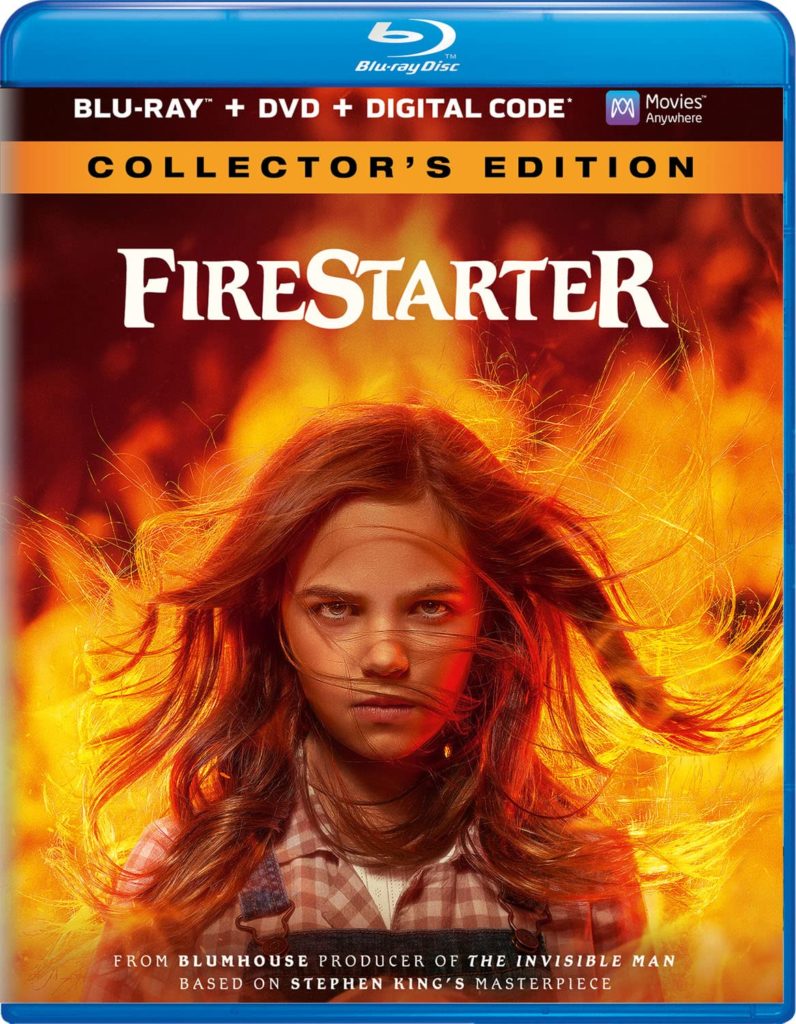 Game of Survival (Culture Shock, Blu-ray)
Seven criminals, prisoners, and slaves are sent down to Earth to hunt for "the ball," and hunt each other for it! The all-powerful creatures who rule the galaxy watch these Games of Survival for sport. The winner of the games will be granted their freedom. Which of these seven deadly men will secure the ball and survive until noon?
Bonus Features:
Introduction to the film by director Armand Gazarian

Full-length commentary with director Armand Gazarian

Interview with cinematographer Bruce Hensius

Interview with actor Johnnie Saiko

Restoration comparison

Municipal Waste "Slime and Punishment" music video (2018) featuring Johnnie Saiko as his Games of Survival character

Culture Shock Releasing trailers

English SDH Captions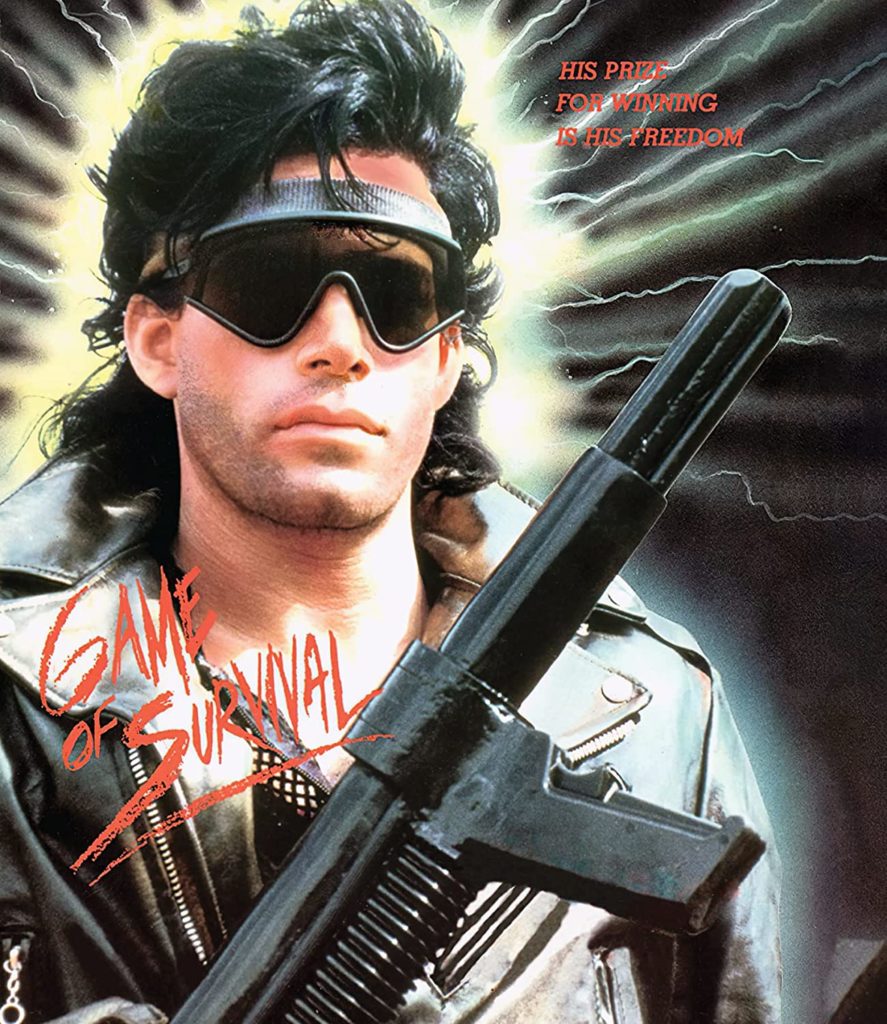 Hey, Stop Stabbing Me: Special Edition (Severin Films, Blu-ray)
Long before they became big-time Hollywood players with DORM DAZE, GOLAN THE INSATIABLE and the SONIC THE HEDGEHOG movies, 20-year-old producer/co-writer/director Josh Miller and producer/co-writer/star Pat Casey spent the summer of 2000 with $500, a MiniDV cam and a group of friends in Bloomington, MN creating what remains the most insanely accomplished - and long-out-of-print - comedy/horror hit of the SOV era. It's a deranged suburban saga of hole diggers, serial killers, nympho girlfriends, clothes-stealing monsters and lawn mower murders that Film Threat calls "goofy and funny with charm to spare, filled with ideas both creative and bizarre." Intervision is proud to present this justifiable cult favorite now lovingly remastered in HD with all-new reunion featurettes, audio commentaries, short films and much more.
SPECIAL FEATURES:
Introduction By Director/Co-Writer Josh Miller And Co-Writer/Actor Pat Casey
Audio Commentary With Director/Co-Writer Josh Miller, Co-Writer/Actor Pat Casey And Actor Andy Kriss
Still Stabbing After All These Years - Cast And Crew Reunion
The State Of Stabbing Mike - The Unmaking Of THE STATE OF BEING MIKE And The Making Of HEY, STOP STABBING ME!
SLEDGEHAMMERS AT DAWN (83 mins) With Filmmaker Intro And Audio Commentaries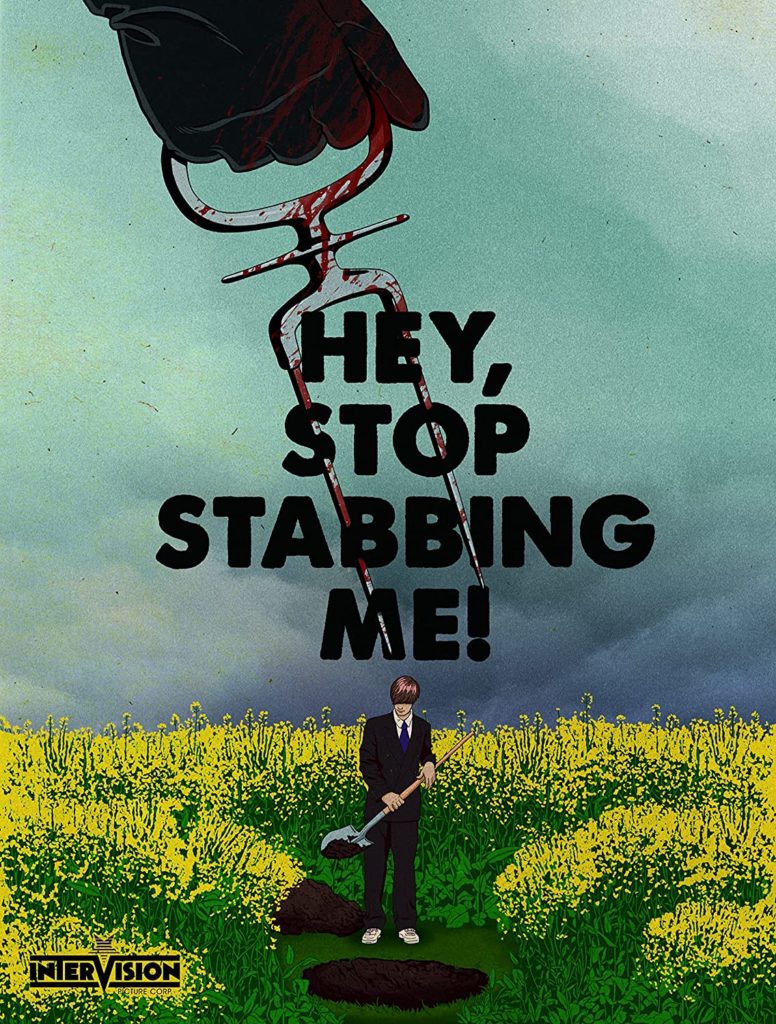 See For Me (RLJE Films, Blu-ray & DVD)
A group of thieves break into the luxurious, secluded mansion Sophie is house-sitting. Sophie, a visually impaired former skier, must rely on Kelly, an army veteran living across the country, to help her fight back.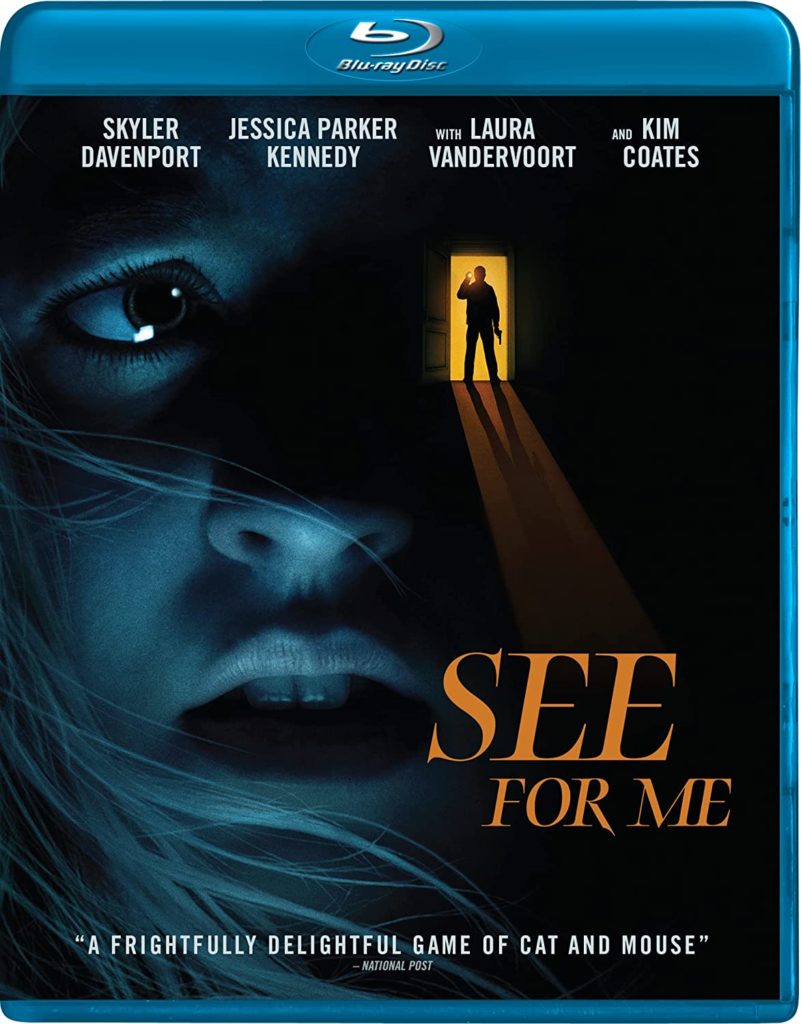 True Romance 4K: Limited Edition (Arrow Video, 4K Ultra HD)
In 1993, action movie supremo Tony Scott teamed up with a hot new screenwriter named Quentin Tarantino to bring True Romance to the screen, one of the most beloved and widely-quoted films of the decade.
Elvis-worshipping comic book store employee Clarence Worley (Christian Slater) is minding his own business at a Sonny Chiba triple bill when Alabama Whitman (Patricia Arquette) walks into his life – and from then on, the two are inseparable. Within 24 hours, they're married and on the run after Clarence is forced to kill Alabama's possessive, psychopathic pimp. Driving a Cadillac across the country from Detroit to Hollywood, the newlyweds plan to sell off a suitcase full of stolen drugs to fund a new life for themselves... but little do they suspect that the cops and the Mafia are closing in on them. Will they escape and make their dream of a happy ending come true?
Breathtaking action set pieces and unforgettably snappy dialogue combine with a murderers' row of sensational performances from a stunning ensemble cast in Scott and Tarantino's blood-soaked, bullet-riddled valentine, finally restored in dazzling 4K with hours of brilliant bonus features.
4K ULTRA HD BLU-RAY LIMITED EDITION CONTENTS:
New 4K restorations of both the Theatrical Cut and the Director's Cut from the original camera negatives by Arrow Films
Limited Edition packaging with reversible sleeve featuring newly commissioned artwork by Sara Deck
60-page perfect-bound collectors' booklet featuring new writing on the film by Kim Morgan and Nicholas Clement, a 2008 Maxim oral history featuring interviews with cast and crew, and Edgar Wright's 2012 eulogy for Tony Scott
Double-sided poster featuring original and newly commissioned artwork by Sara Deck
Six double-sided, postcard-sized lobby card reproductions
4K (2160p) UHD Blu-ray presentation in Dolby Vision (HDR10 compatible) of both cuts
Original uncompressed stereo audio and DTS-HD MA 5.1 surround audio
Optional English subtitles for the deaf and hard-of-hearing
Audio commentary by director Tony Scott
Audio commentary by writer Quentin Tarantino
Audio commentary by stars Christian Slater & Patricia Arquette
Audio commentary by critic Tim Lucas
Select scene commentaries by stars Dennis Hopper, Val Kilmer, Brad Pitt and Michael Rapaport
Brand new select scene commentaries by stars Bronson Pinchot and Saul Rubinek
New interview with costume designer Susan Becker
New interview with co-editor Michael Tronick
New interview with co-composers Mark Mancina and John Van Tongeren
New interview with Larry Taylor, author of Tony Scott: A Filmmaker on Fire
Deleted scenes with optional commentary by Tony Scott
Alternate ending with optional commentaries by Tony Scott and Quentin Tarantino
Electronic press kit featurettes, behind-the-scenes footage and interviews with Tony Scott, Christian Slater, Patricia Arquette, Dennis Hopper and Gary Oldman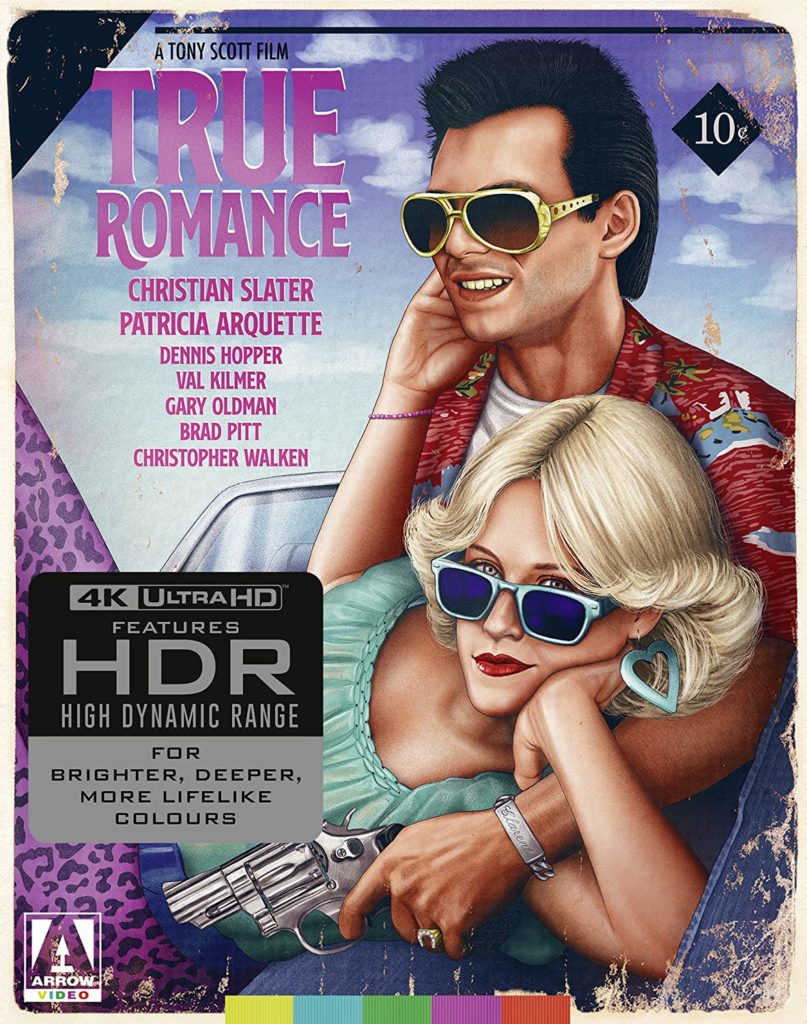 Where the Scary Things Are (Lionsgate, DVD)
In this teen horror tale, Ayla and her friends discover a human monster and use it to shoot popular viral videos—but soon Ayla uses the beast to take revenge on her enemies.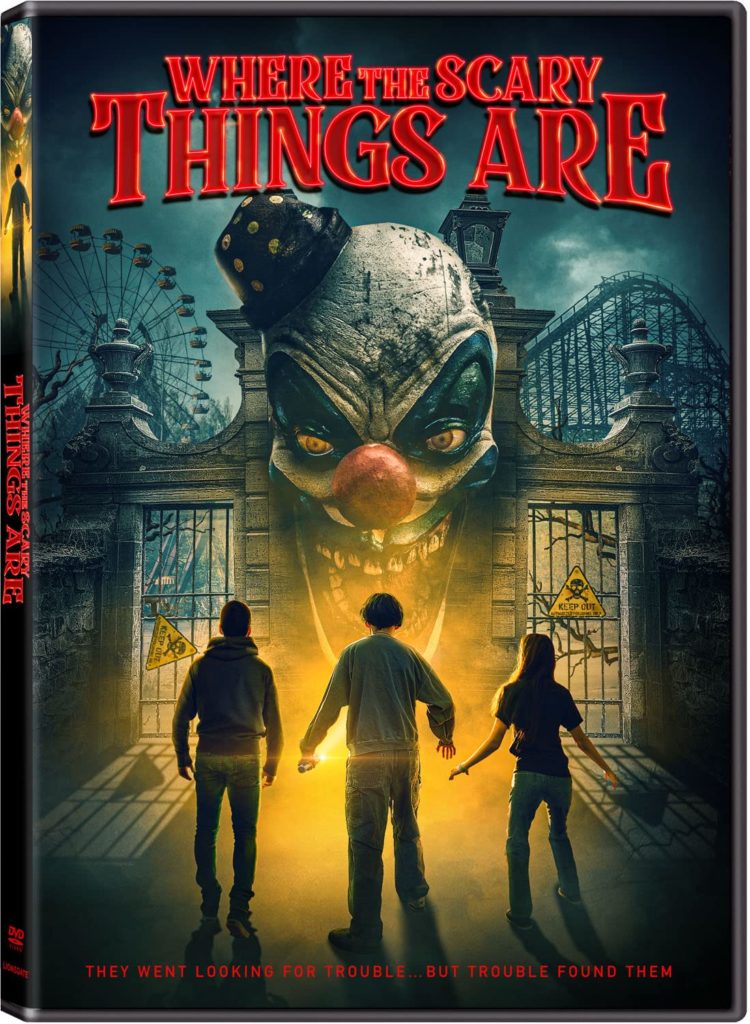 ALSO AVAILABLE THIS WEEK:
The Devil Within (4Digital Media, DVD)
The Haunting of Pendle Hill (High Fliers Films, DVD)
Mosquito State (RLJE Films, DVD)