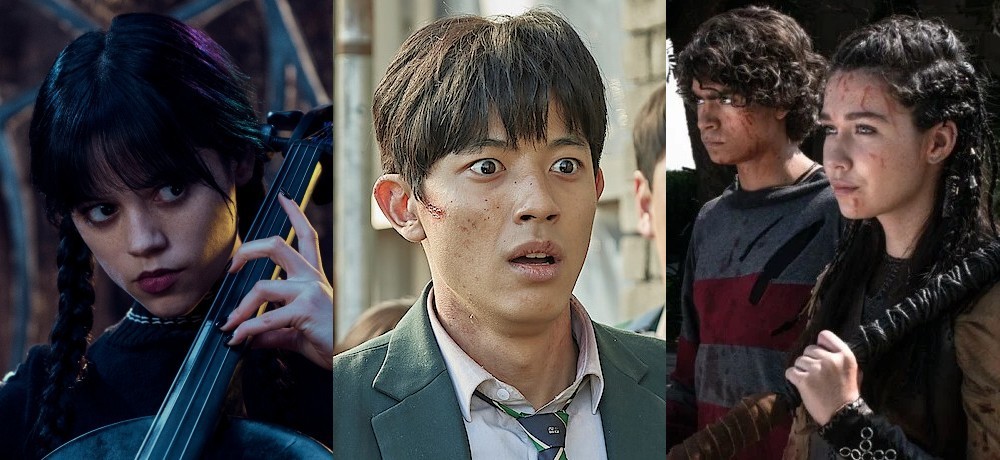 Horror in 2022 has been amazing from films to streaming shows and everything in between. For me, horror was a great year for foreign horror, documentaries, and new horror-themed adventures.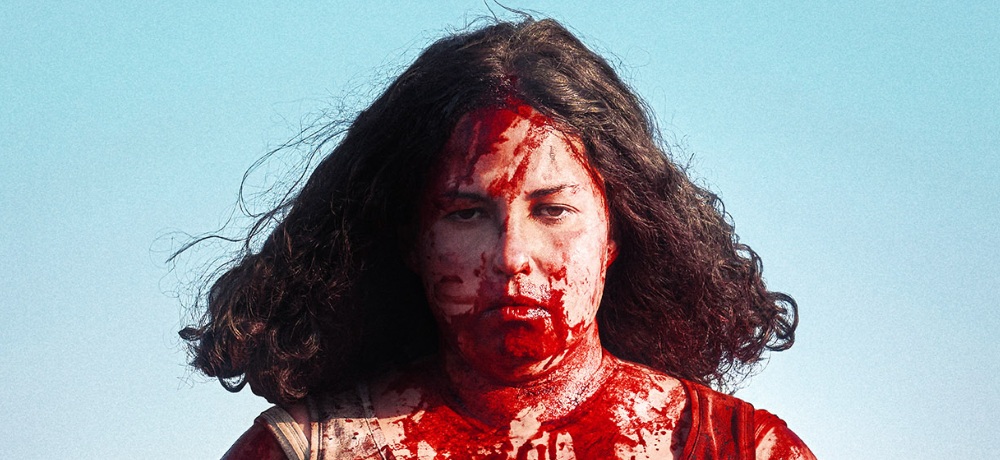 Piggy: My favorite horror film of 2022 is the Sundance 2022 Midnight selection Piggy.  Taking place in an isolated small Spanish village, here Sara, a Plus-size teenager is constantly being bullied by a trio of local girls. One day, when the trio almost drowns Sara, a strange man kidnaps the trio right in front of Sara, sparing her. Sara initially says nothing while fighting the moral dilemma of either helping the police rescue her tormentors or getting revenge by saying nothing.
Piggy originates from the Goya Award winning short film of the same name. It's a strong commentary on teen and cyberbullying in a coming-of-age slasher. The film's feelings of isolation and suspense keeps you on the edge of your seat. I was mesmerized by the care and attention to detail that went into this film. This is an amazing slasher that is a great example of contemporary Spanish horror cinema.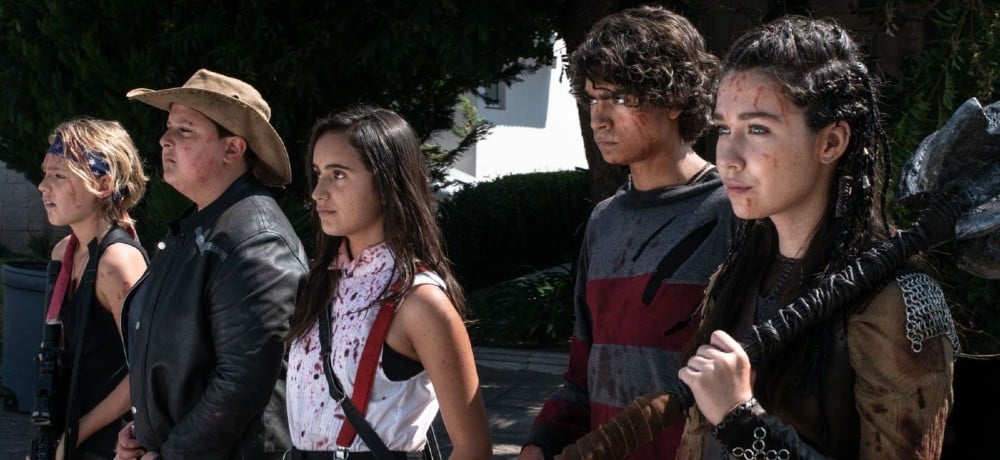 Mexzombies: While at times the zombie subgenre can feel oversaturated and exhaustingly similar, Mexzombies is a Mexican love letter to zombie films. A group of misfit teenagers, with the unlikely help of a cartel leader, fight to stop zombies from leaving a gated community and potentially starting a global zombie apocalypse.
This was a very entertaining comedy horror to watch. I enjoyed watching the film several times to catch the easter eggs dedicated to film history sprinkled throughout the film. Though it's currently only available in Spanish, it's a fun zombie adventure that I hope will be available to English-speaking audiences in the near future.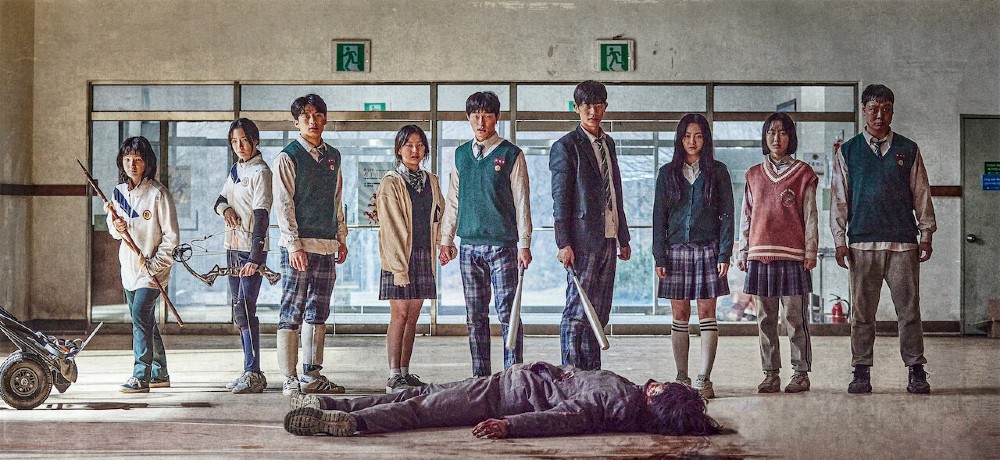 All of Us Are Dead: Netflix began this year with a bang, through the nail-biting thrill ride with All of Us Are Dead. This Korean teenage zombie horror series sets itself in a high school, where a zombie virus is released, causing a zombie outbreak. Several students from varying backgrounds are forced to work together to survive this outbreak, as it starts to spread outside of the school, onto an unsuspecting Korea.
Following in the tradition of Train to Busan, we see high drama intertwined in the story, as well as multiple references to the iconic film by the students trying to make sense of this outbreak. It gripped my attention like Squid Games and didn't let go. Korea is continuing its prominence as a trailblazer in contemporary horror.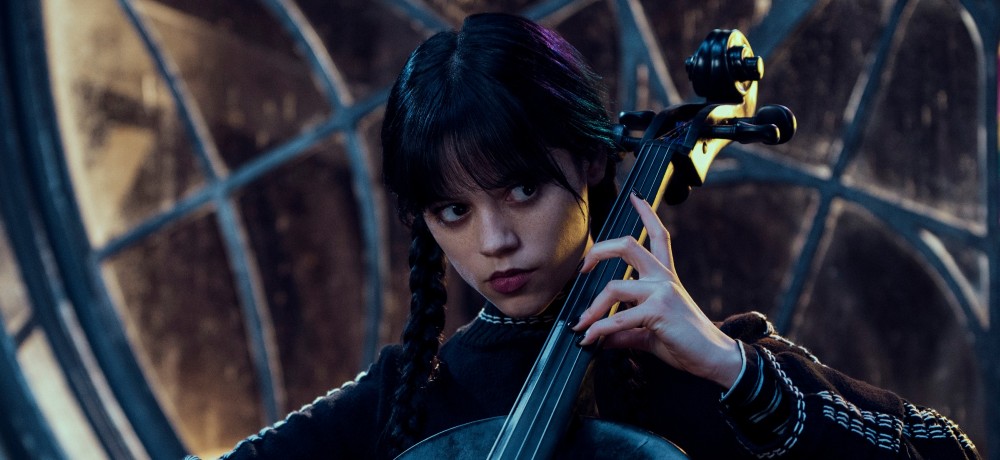 Wednesday: When I heard Tim Burton, my favorite director of all time, was coming out with this series, I was excited to see him taking on the artistic challenge of exploring a different aspect of The Addams Family. After being sent to a boarding school exclusively for unique students, Wednesday Addams is pulled into investigating a string of mysterious murders. She must find the killer before it's too late. It's a unique blend, of nostalgia, horror, comedy, and teen high school drama.
To see Jenna Ortega, a Latina scream queen, cast as Wednesday, along with an array of Latinos in the cast, was exciting to see. Though the Latino audience is a strong and growing consumer of horror media, Latinos are unfortunately underwhelmingly represented in film, TV, and streaming overall. However, with Wednesday, it was amazing to see Latinos in such prominent roles. With Wednesday currently the 3rd most-watched original program in Netflix history, I hope that season two is not too far away.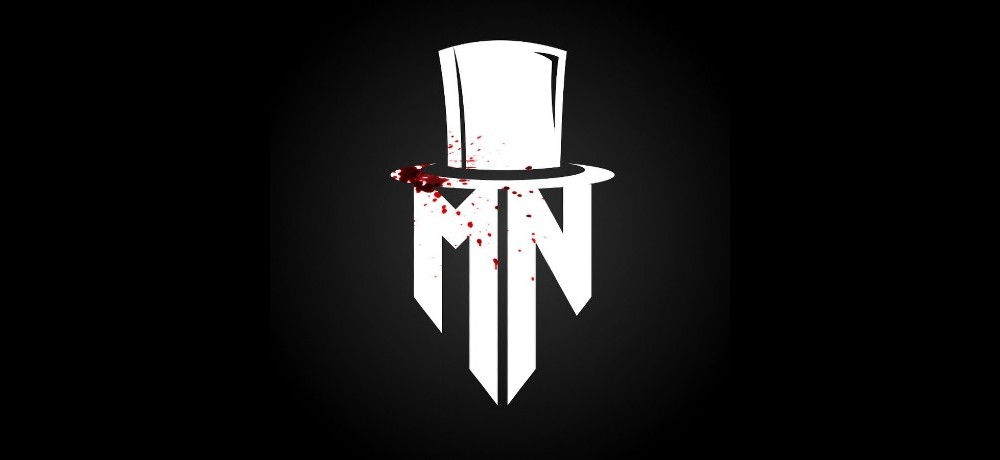 Mr. Nightmare: In the never-ending amount of content available on YouTube, discovering the creepiness of Mr. Nightmare was such a treat. The channel specializes in telling true horror stories, with each video featuring a theme such as Christmas terror, creepy text messages, or scary honeymoons. These are perfect stories to listen to alone late at night, or whenever you enjoy hearing creepy true stories.
Although there are many YouTube channels that tells horror stories in a creepy way, Mr. Nightmare uniquely uses his vocals to create an inviting yet chilling environment similar to the classic horror radio shows of the 1940s and 1950s. To me, the scariest episodes are those about social media and online dating, showing just how easy scary people can access you through the internet. Those episodes give me the creeps. Nevertheless, the more stories I hear, the more I look forward to his new episodes.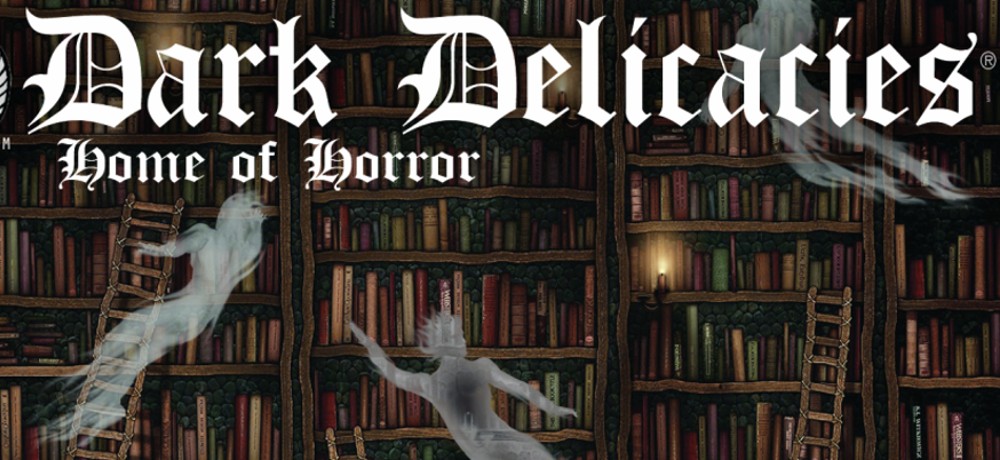 Dark Delicacies: This year, I was able to visit one of the most iconic horror destinations in Los Angeles, Dark Delicacies. For years, I heard about this store, which was described to me as, "A horror fans dream come true". The moment I walked in through the door, I finally understood that sentiment.
Nestled in Burbank, this store is filled with everything horror from books to movies, to an impressive array of horror accessories and knickknacks. Within those walls is such a rich horror history, I felt like a kid in a candy store. I'm still in awe of Dark Delicacies. With the store known for hosting an array of Q&A and book signings, I wait with excited anticipation for the next trip to this horror wonderland.

¡Uy Que Horror! Podcast: As a fan of the Latin horror genre, I happily discovered this uniquely funny, informative, and attention-grabbing podcast.  ¡Uy Que Horror! takes a Latino perspective on Latin horror cinema by evaluating films from Latin America, or those with a Latinx influence (i.e. director, actors, etc). Each episode, co-hosted by Aileen and Jonathan, features a Latin horror film that they go into immense detail about, analyzing the cultural aspects of the film, interesting facts, and their own unique perspectives of the film.
This podcast has introduced me to an array of Latin horror films, especially independent and cult classics. The strong and caring friendship between Aileen and Jonathan shines as brightly as their mutual love of horror. It's a joy to listen to them speak so enthusiastically about horror. Having the recent privilege of meeting these dynamic co-hosts, I'm overjoyed to see two people so enthusiastic about this genre. I look forward to the new episodes of 2023.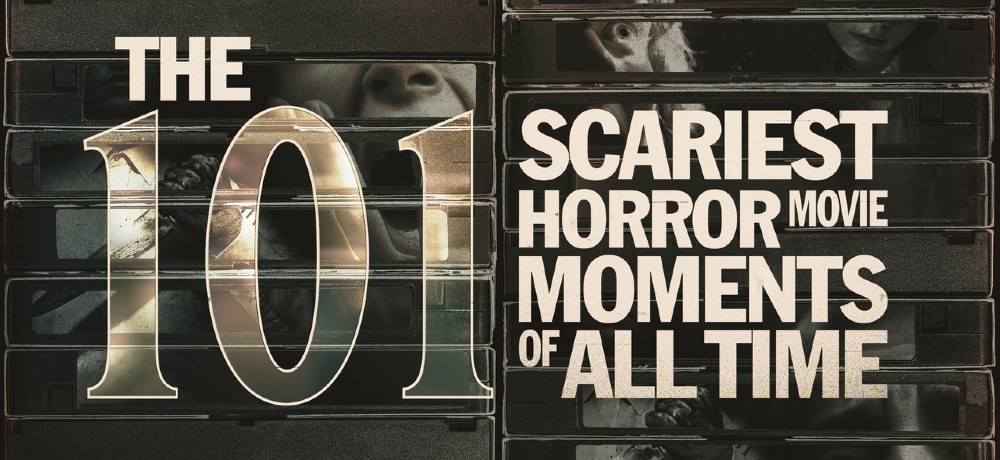 101 Scariest Movie Moments of All Time: When I first heard about this 8-part series, I was ecstatically impatient to see what films were going to be a part of this series. While I was honored to discuss classic and Spanish language horror on the program, since they are two of my favorite horror genres, I was intrigued by the wide range of horror movies in the series that I didn't know. I enjoyed how the show had a mix of classic, popular, foreign, and lesser-known horror films, highlighting the immense diversity of horror.
It was an exciting adventure to see where this show started to what it became. Being an on-screen interviewee was such an immense privilege, especially with such an amazing crew behind the camera and the incredible talent in front of the camera. I'm so happy to see the success of this show as it was Shudder's most-watched title of 2022. Because of this show, I'm making it a 2023 New Year's goal to see the films on the show that I haven't seen, starting with Mulholland Drive.
---
Honorable Mentions:
X
Pearl
Queer for Fear
This is Gwar
The History of Metal and Horror
The Girl in the Mirror
What We Do in the Shadows (Season 4)
FearFest Guide to Vampire Movies