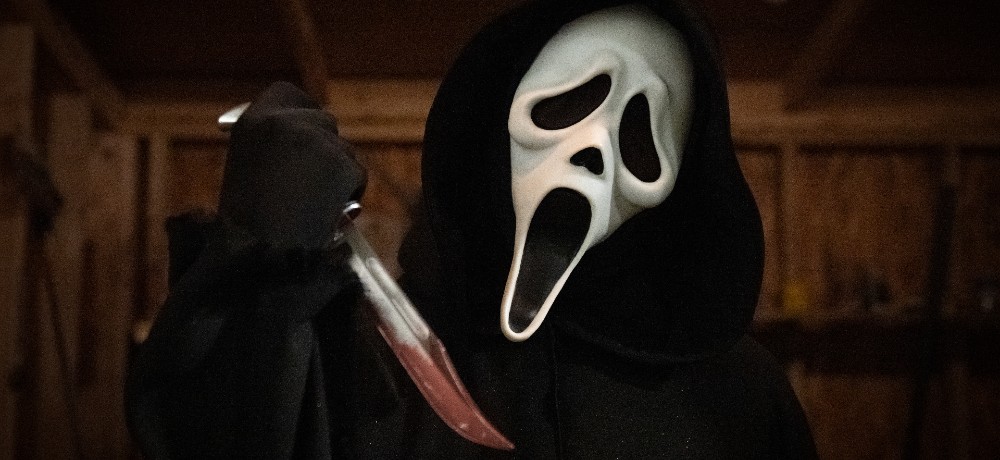 On this episode of Daily Dead's official podcast, Horror BFFs Heather Wixson and Patrick Bromley discuss the return of Ghostface and other familiar faces in the new Scream movie! Listen as Heather and Patrick dive into the fifth entry of the meta slasher franchise, including the creative direction by filmmakers Matt Bettinelli-Olpin and Tyler Gillett, the compelling cast of characters targeted by Ghostface this time around, and how the new film compares to previous entries in the beloved franchise that Wes Craven and Kevin Williamson built. So sit back, relax, and enjoy this Scream-centric episode of Corpse Club... just be extra careful if your phone rings while you listen!
You can listen to the new episode of Corpse Club right now on iTunes, Google Play, Spotify, iHeartRadio, Stitcher, TuneIn, YouTube, Pandora, and SoundCloud.
Looking for more scary good Corpse Club content? Be sure to check out our Corpse Club website and memberships. Not only can you view past episodes, but you can also sign up to be an official Corpse Club member to enjoy a wide range of rewards, including a shirt and pin that are to die for, access to bonus content, and the ability to suggest an episode topic!
Missed out on our previous episodes? Don't despair, our entire backlog is waiting for you on our website!
Our Episode 234 Online Player: