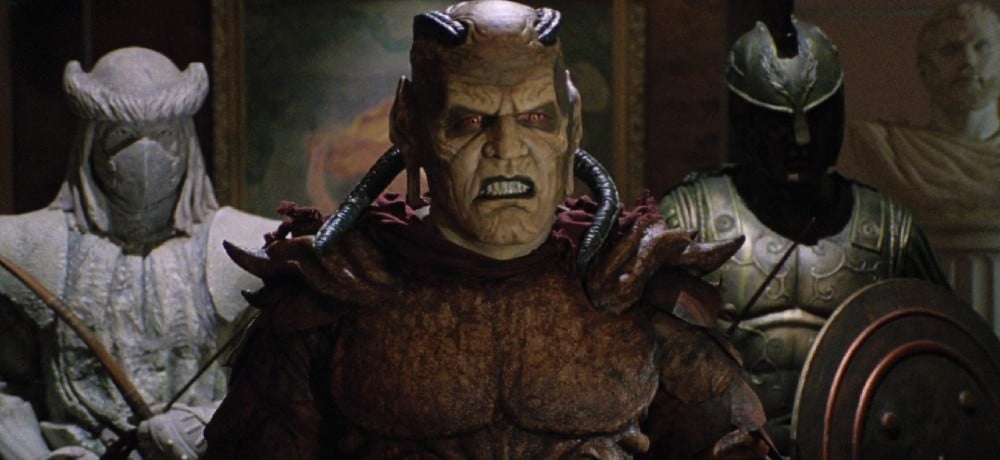 On this special episode of Corpse Club, guest host and Daily Dead Senior Contributor James Doherty celebrates 25 years of the 1997 fantasy horror film Wishmaster by talking with director Robert Kurtzman, writer Peter Atkins, and star Andrew Divoff, who played The Djinn/Nathaniel Demerest. Listen as Doherty takes a deep dive into the making of Wishmaster with Kurtzman, Atkins, and Divoff, from the film's casting of horror hall of famers (including Robert Englund, Kane Hodder, Tony Todd, and Angus Scrimm) to its impressive practical effects by KNB EFX Group to Divoff's enthralling performance that cemented his status as a horror icon. So sit back, relax, and celebrate the 25th anniversary of Wishmaster with Doherty's insightful look back at one of the gore-filled gems of 1990s horror!
Looking for more scary good Corpse Club content? Be sure to check out our Corpse Club website and memberships. Not only can you view past episodes, but you can also sign up to be an official Corpse Club member to enjoy a wide range of rewards, including a shirt and pin that are to die for, access to bonus content, and the ability to suggest an episode topic!
Missed out on our previous episodes? Don't despair, our entire backlog is waiting for you on our website!
Listen via Our Online Player: