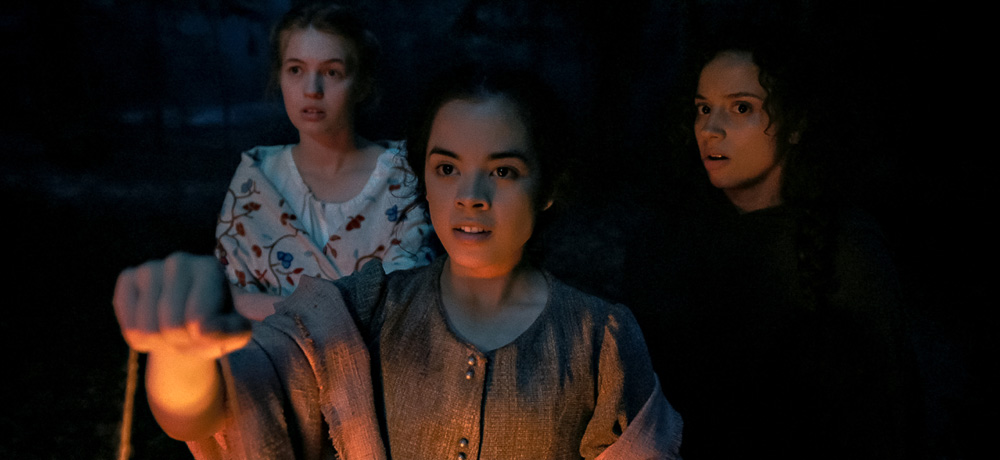 On this episode of Daily Dead's official podcast, Corpse Club co-hosts Scott Drebit, Bryan Christopher, Tamika Jones, Derek Anderson, and Jonathan James take another trip to Shadyside to talk about Fear Street Part Three: 1666, the third film in Leigh Janiak's trilogy based on R.L. Stine's book series of the same name! The co-hosts also discuss Stine's beloved Fear Street books and reflect on the Fear Street film trilogy in its entirety, including the impressive performances, writing, and directing throughout all three movies, as well as each co-host's favorite installment of the trilogy and what they hope to see in the future of the franchise!
You can listen to the new episode of Corpse Club right now on iTunes, Google Play, Spotify, iHeartRadio, Stitcher, TuneIn, YouTube, Pandora, and SoundCloud.
Looking for more scary good Corpse Club content? Be sure to check out our Corpse Club website and memberships. Not only can you view past episodes, but you can also sign up to be an official Corpse Club member to enjoy a wide range of rewards, including a shirt and pin that are to die for, access to bonus content, and the ability to suggest an episode topic!
Missed out on our previous episodes? Don't despair, our entire backlog is waiting for you on our website!
---------
Go HERE to catch up on all of our Indie Horror Month features!
Our Episode 212 Online Player: