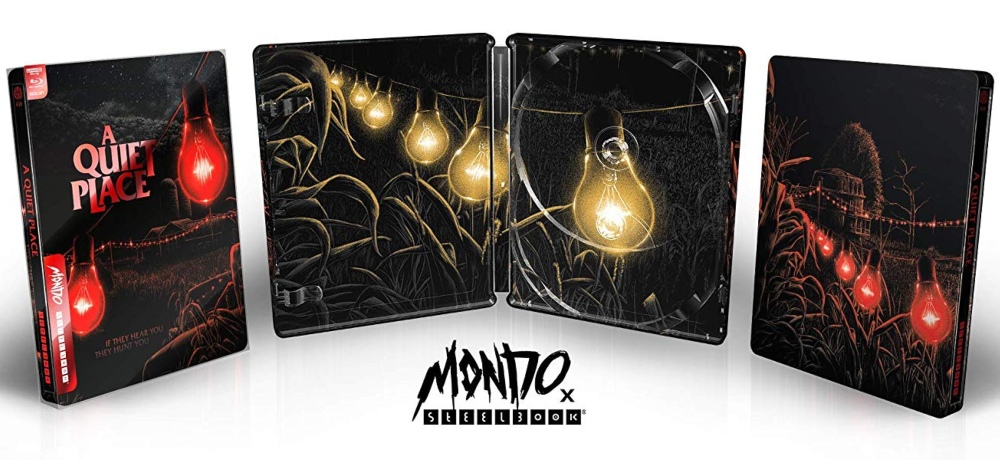 There may not be a ton of titles headed home this week, but we still have some fantastic releases to look forward to on Tuesday nonetheless. In anticipation of its sequel headed to theaters on March 20th, Paramount has teamed up with Mondo for a stunning new 4K SteelBook release of A Quiet Place, and for those of you who enjoy cult horror that is sure to creep up under your skin, Scream Factory is showing both Inseminoid and Bug (1975) some love with the Blu-ray treatment.
Other releases for March 10th include Little Joe, Luz, Ghost Killers vs Bloody Mary, The Assent, Don't Speak, Exit 0, and The Alpha Test.
Bug (1975) (Scream Factory, Blu-ray)
Legendary horror writer/producer/director William Castle (The Tingler, Strait-Jacket, Rosemary's Baby) presents a creeping, crawling film nightmare that will have you screaming and squirming with fright! A massive earth tremor opens a crevasse in the California desert, releasing a plague of bizarre, fiery, foot-long cockroaches. With their numbers multiplying and the death toll mounting, obsessive entomologist James Parmiter (Bradford Dillman, Piranha, The Swarm) desperately seeks a way to eliminate the seemingly indestructible critters before they spread clear across the country ... and beyond! Joanna Miles (The Dark Secret Of Harvest Home) and Patty McCormack (The Bad Seed) are among the terrorized cast in this suspenseful screamfest directed by Jeannot Szwarc (Jaws 2).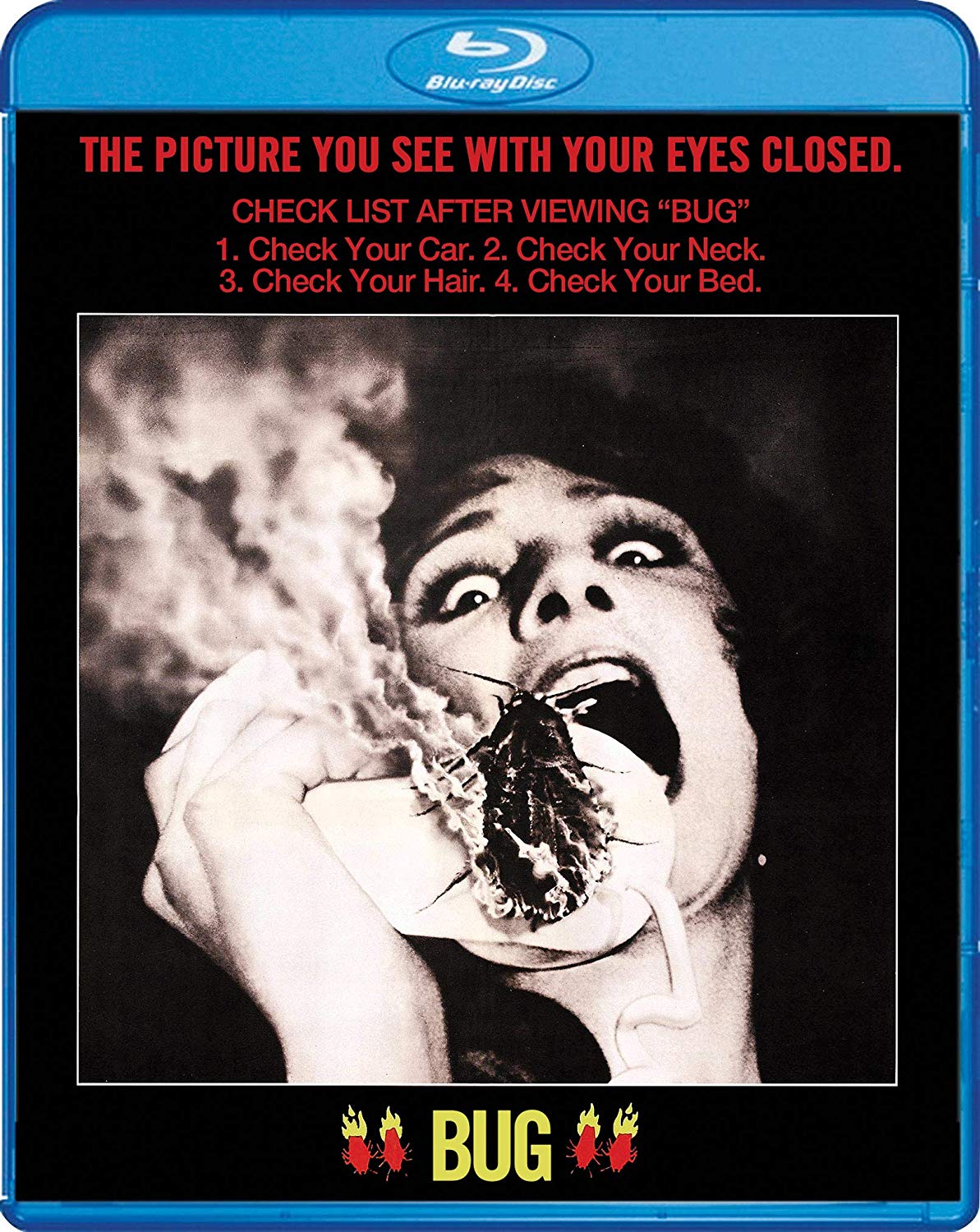 Inseminoid (Scream Factory, Blu-ray)
An alien creature has been waiting millions of years for a chance to breed, and its time has finally come when a group of space explorers unwittingly lands on its home planet. The 12-member crew is investigating for possible origins for the planet's vanished civilization. Instead, they awaken the planet's creature and discover that the horror to come is more terrifying than any nightmare that they could ever imagine!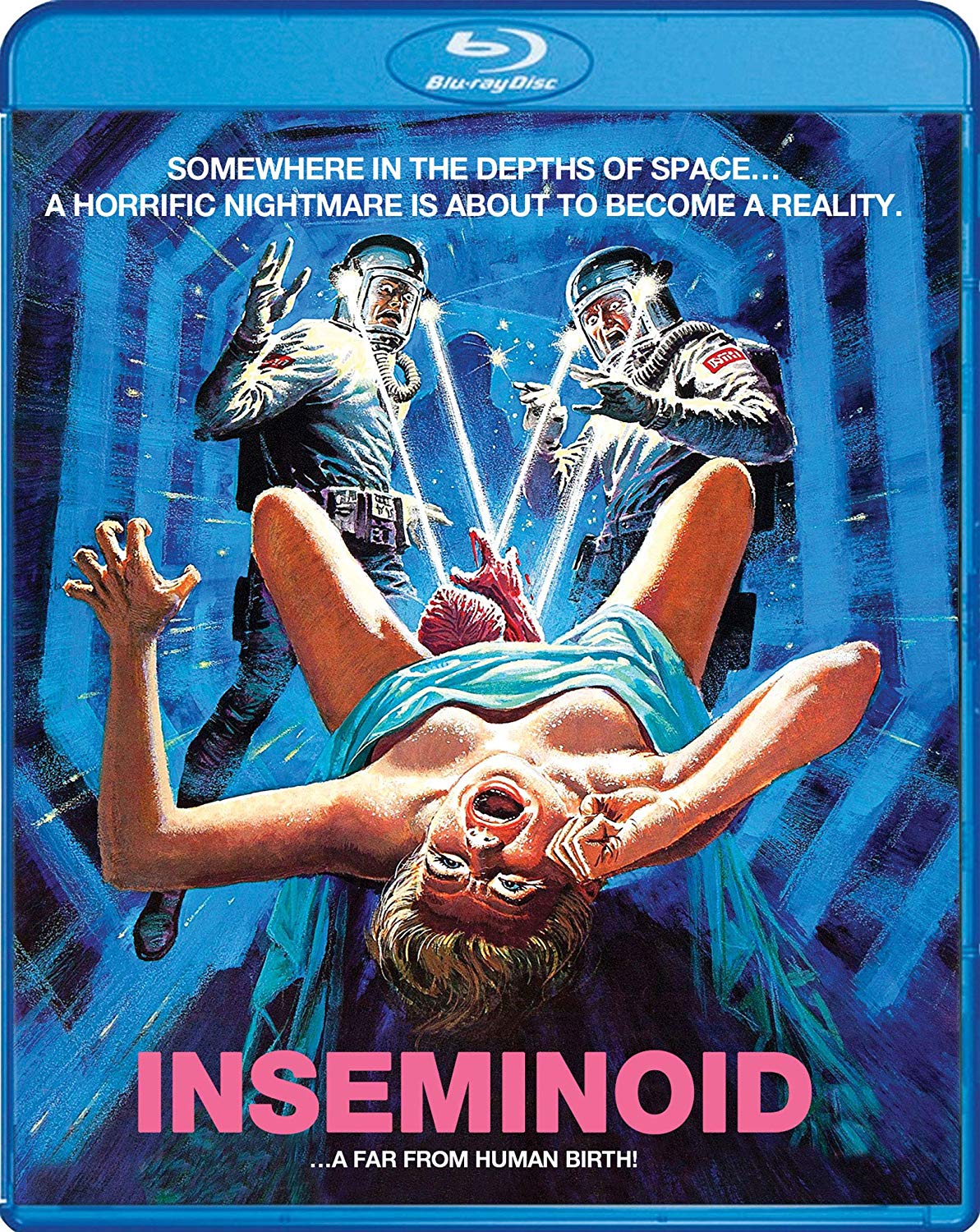 Little Joe (Magnolia Home Entertainment, DVD)
Alice (Emily Beecham) is a single mother and corporate plant breeder. Against company policy, she takes home her newest creation as a gift for her teenage son -- a special, crimson flower capable of making its owner happy. But as Little Joe grows, so too does Alice's suspicion that it may not be as harmless as it seems.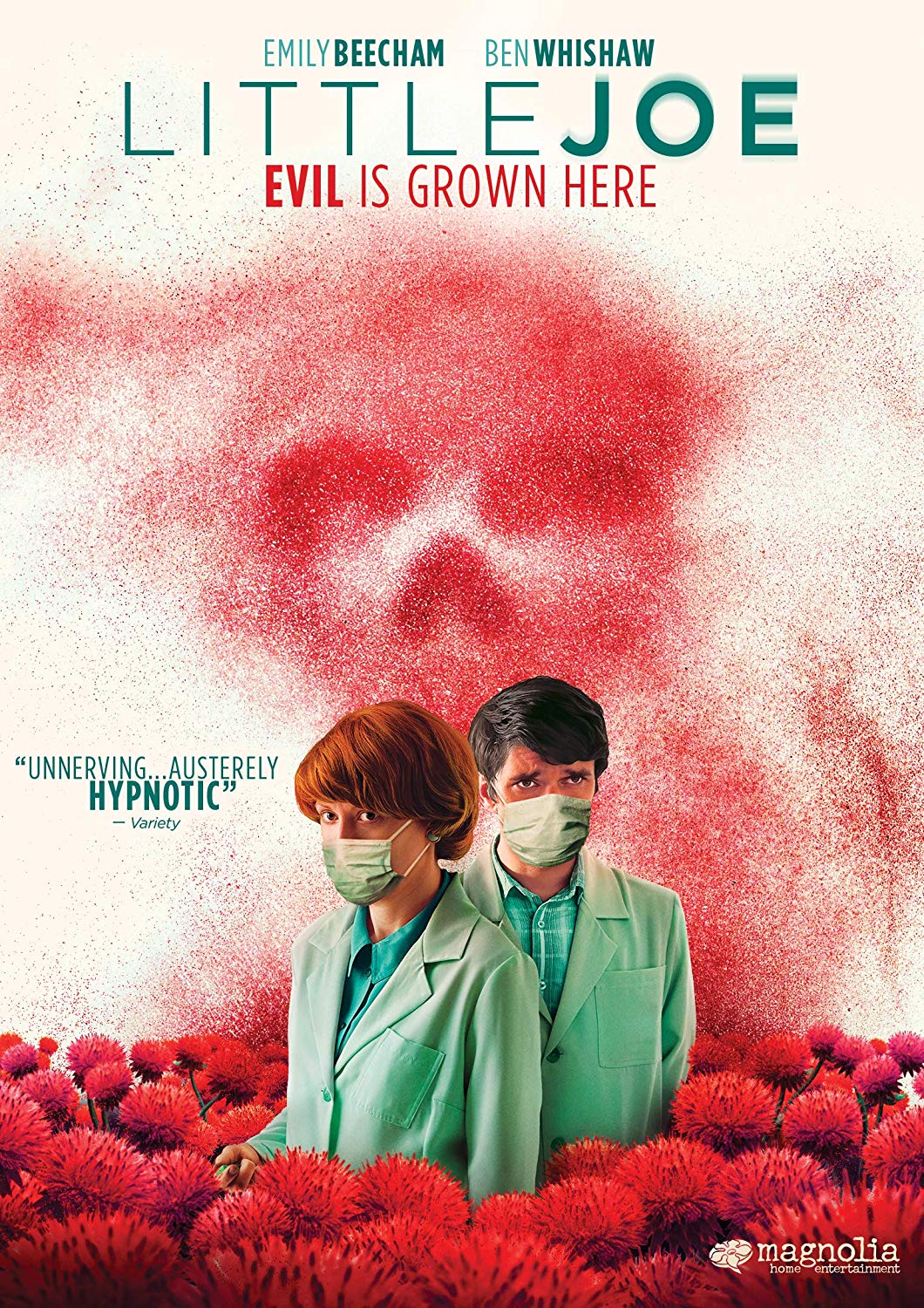 Luz (Altered Innocence, Blu-ray)
Fleeing from the grasp of a possessed woman, a distressed cabdriver begins a confession in a rundown police station that endangers everyone who crosses her path. Shot entirely on 16mm and featuring a hypnotic synth-driven score, this first-time feature film from director Tilman Singer pays homage to the Euro Horror sensibilities of Andrzej Żuławski's Possession while subverting and re-inventing the genre along with contemporaries like Panos Cosmatos (Mandy).
Special Features:
2 Short Films by Tilman Singer
New Interview with Director Tilman Singer
International Teaser Trailer
U.S. Theatrical Trailer
Pull-out Poster
Reversible Cover Art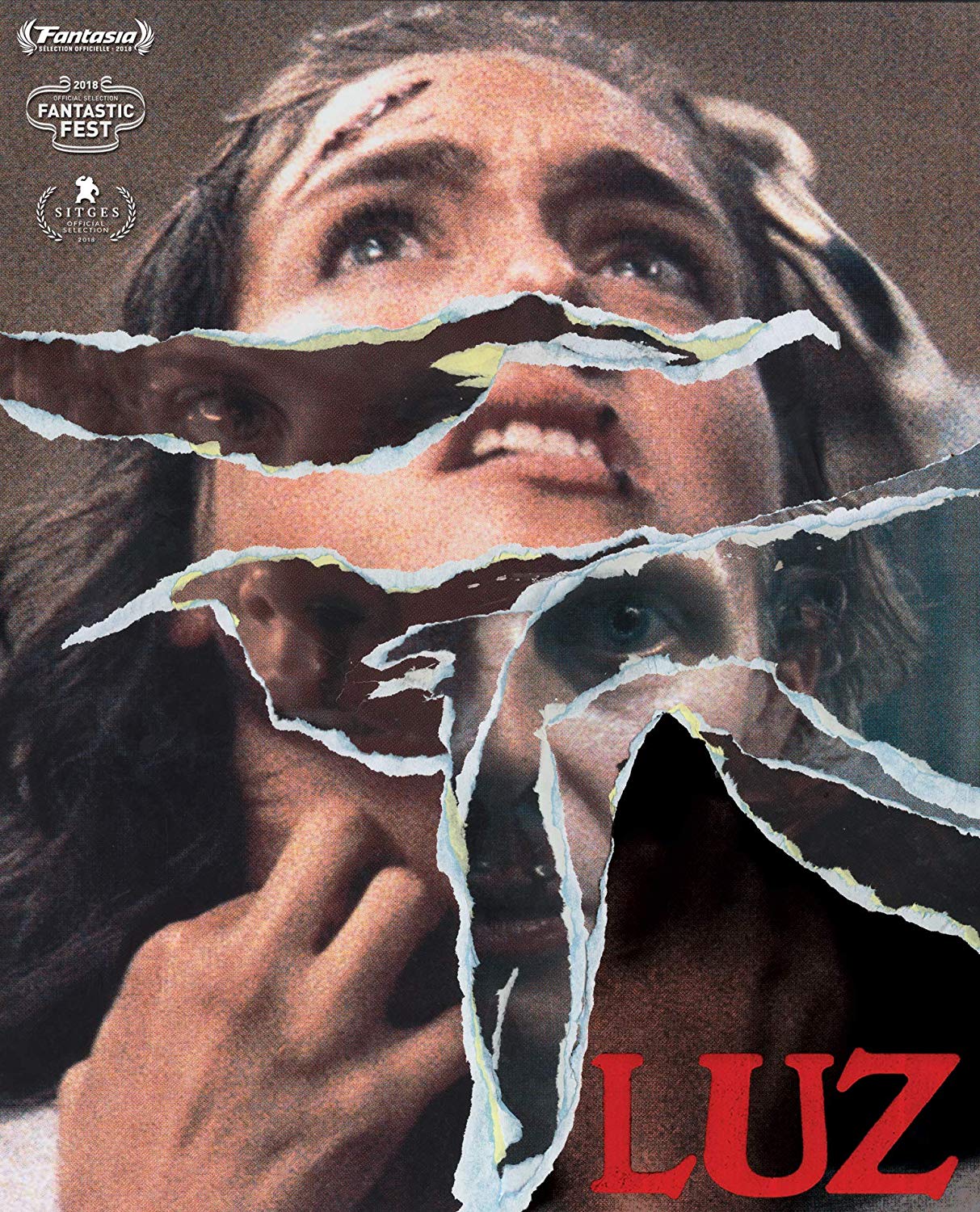 A Quiet Place 4K: SteelBook Edition (Paramount/Mondo, 4K Ultra HD)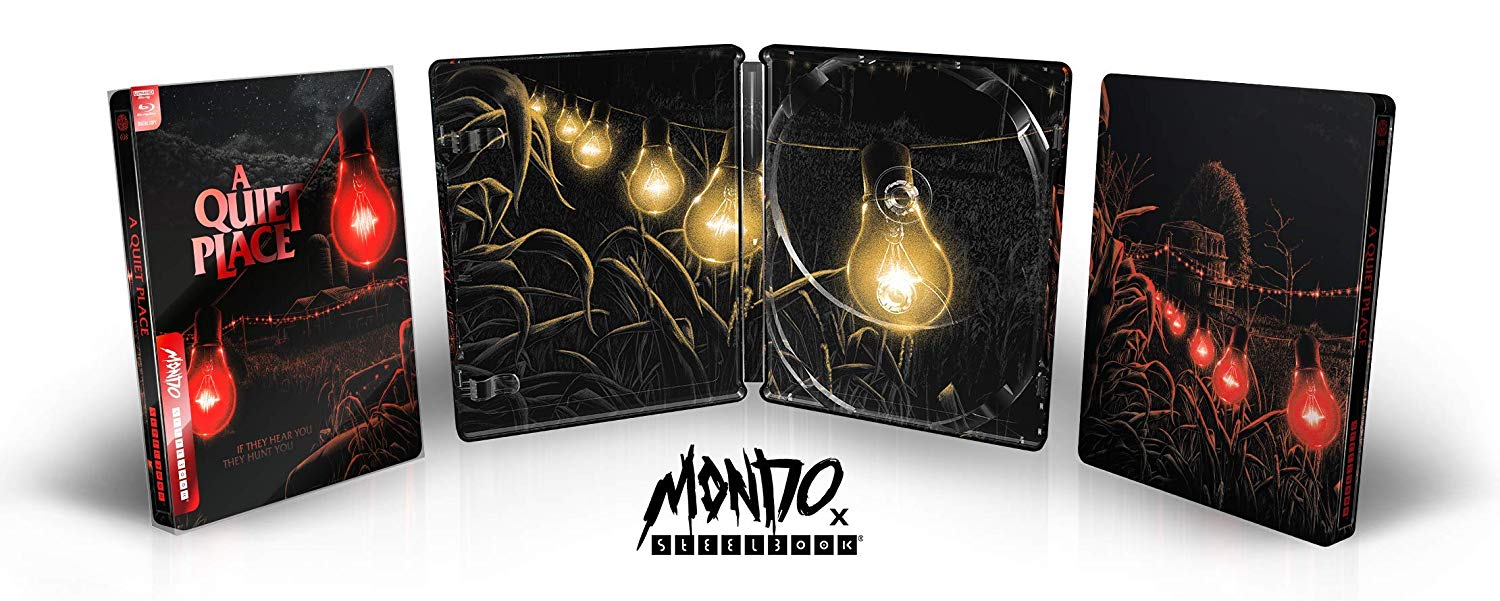 If they hear you, they hunt you. In this terrifyingly suspenseful thriller, a family must navigate their lives in silence to avoid mysterious creatures that hunt by sound. Knowing that even the slightest whisper or footstep can bring death, Evelyn (Emily Blunt) and Lee (John Krasinski) Abbott are determined to find a way to protect their children at all costs while they desperately search for a way to fight back.
ALSO AVAILABLE THIS WEEK: 
The Alpha Test (High Octane Pictures, DVD)
The Assent (Gravitas Ventures, Blu-ray & DVD) 
Don't Speak (Uncork'd Entertainment, DVD)
Exit 0 (Breaking Glass, DVD) 
Ghost Killers vs Bloody Mary (Dark Sky Films, DVD) 
Tail Sting (Bayview Films, DVD)