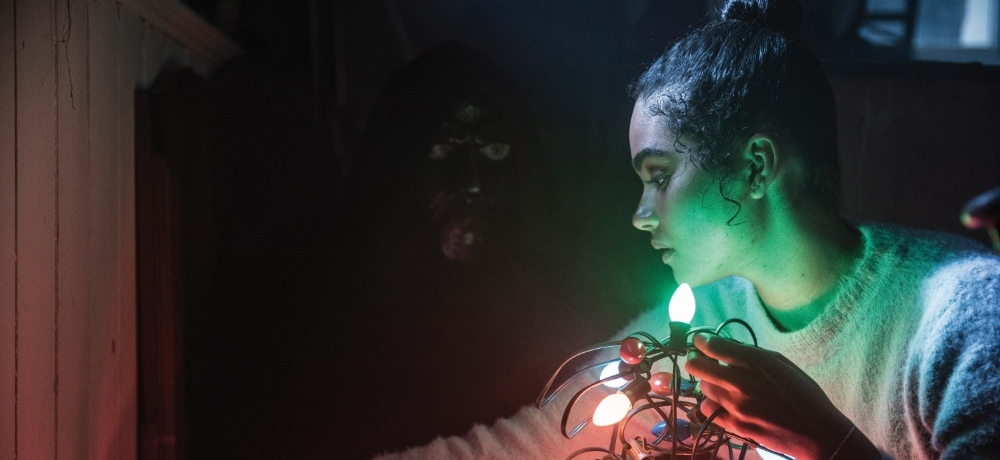 With so many folks out there looking for ways to keep themselves entertained at home right now, perhaps this new batch of home media releases might have something to offer you this week. If you missed it in theaters last year, the controversial Black Christmas remake hits both Blu-ray and DVD this Tuesday, and Scream Factory has put together a fourth volume in their Universal Horror Collection series, which looks like a must-own for all classic genre fans out there.
Also headed to Blu this week is The Nines, which is one of my favorite underseen films from Ryan Reynolds, as well as Cannibal Apocalypse, featuring John Saxon. We also have Glenn Danzig's Verotika coming out on Tuesday and if you need something to keep the kiddos busy, Jumanji: The Next Level should do the trick.
Other releases for March 17th include Uncaged, By Day's End, Witch Hunters, 47 Hours to Live, The Dustwalker, Bone Breaker, and Blood Soaked.
Black Christmas (2019) (Universal Pictures Home Entertainment, Blu/Digital Combo & DVD)
From the producer of Get Out and Halloween, comes a timely take on a cult horror classic as a campus killer comes to face a formidable group of friends in sisterhood. Hawthorne College is quieting down for the holidays. But as Riley Stone and her Mu Kappa Epsilon sisters prepare to deck the halls with a series of seasonal parties, a black-masked stalker begins killing sorority women one by one. As the body count rises, the sisters start to question whether they can trust any man. Whoever the killer is, he's about to discover that this generation's young women aren't about to be anybody's victims.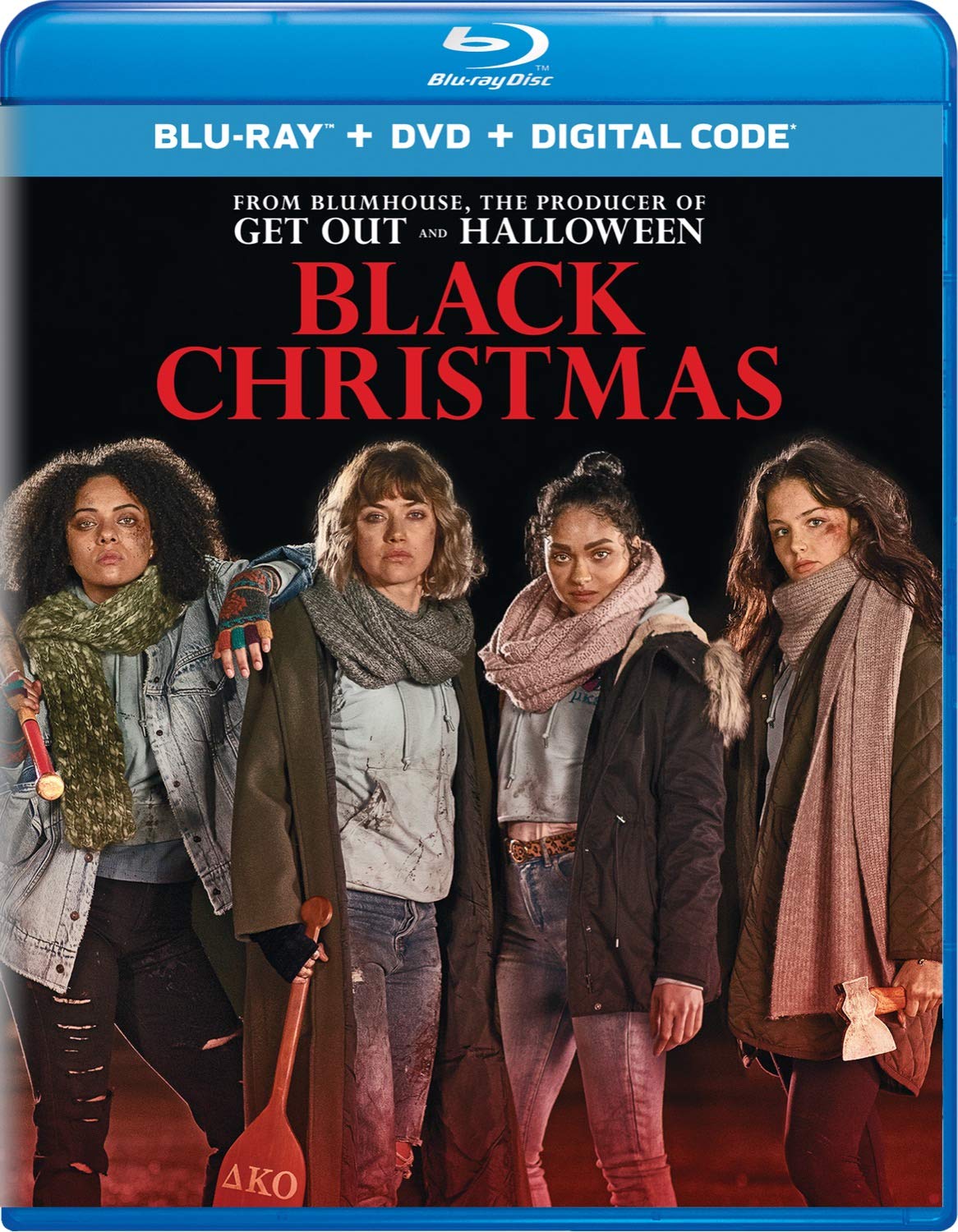 Cannibal Apocalypse (KL Studio Classics, Blu-ray)
The horrors of war take on a whole new meaning for Vietnam vet Norman Hopper (John Saxon, Nightmare Beach, Evil Eye, Queen of Blood), whose quiet domestic life in Atlanta is shattered by the return of Charlie Bukowski, a combat buddy who dredges up terrifying flashbacks of flesh eating and bloodshed in the war-torn jungles. Now on the run from the law after taking a bite out of an unwilling victim, Charlie begs Norman to help him get out of town with another fellow veteran, Tom (Tony King, Report to the Commissioner, The Raiders of Atlantis).  
Soon the ragtag team of cannibals are fighting for their lives, spreading a deadly contagion through the city before heading into the sewers for a gut-wrenching climax no one will soon forget! One of the most infamous Italian horror films of all time, Cannibal Apocalypse was heavily censored in many countries where it played under such titles as Cannibals in the Streets and Invasion of the Flesh Hunters. Now you can finally experience this thrilling collision of action-packed combat and monstrous horror from cult director Antonio Margheriti (The Long Hair of Death, Castle of Blood, Take a Hard Ride, Killer Fish) in its original gory splendor for the first time in fully restored HD! Not for the faint of heart or those with full stomachs!  
Special Features: 
-BRAND NEW 4K RESTORATION 
-NEW Audio Commentary by Film Historian Tim Lucas 
-CANNIBAL APOCALYPSE REDUX: Documentary Featuring John Saxon, John Morghen (Giovanni Lombardo Radice) and director Antonio Margheriti 
-CANNIBAL KING: NEW Interview with Actor Tony King 
-APOCALYPSE IN THE STREETS: A Video Tour of Filming Locations 
-European Theatrical Trailer 
-Japanese Teaser 
-Alternate U.S. Opening Sequence 
-Optional English Subtitles 
-Dual-Layered BD50 Disc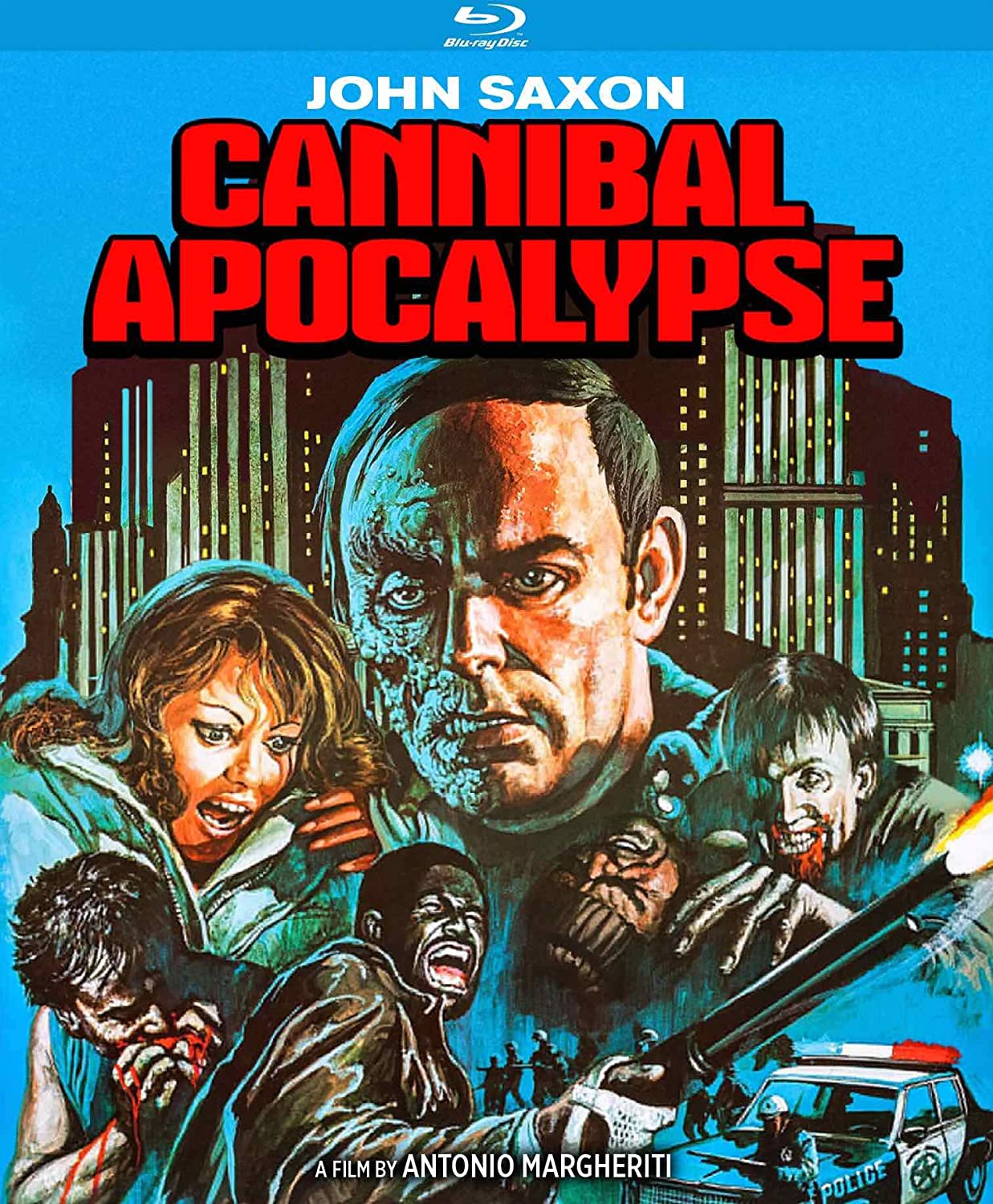 The Nines (Mill Creek Entertainment, Blu-ray)
Ryan Reynolds (Deadpool), Melissa McCarthy (Bridesmaids) and Hope Davis (American Splendor) star in this clever, mind-bending thrill ride through the mind of an actor, a writer and video game designer who arguably controls them all.
The Nines consists of three short films, each featuring the same actors in different and sometimes overlapping roles. Together, three stories form a single narrative that explores the relationships between author and character, actor and role, creator and creation. Alternately funny and unsettling, The Nines is like a riddle where the answer is the question: How does it all add up?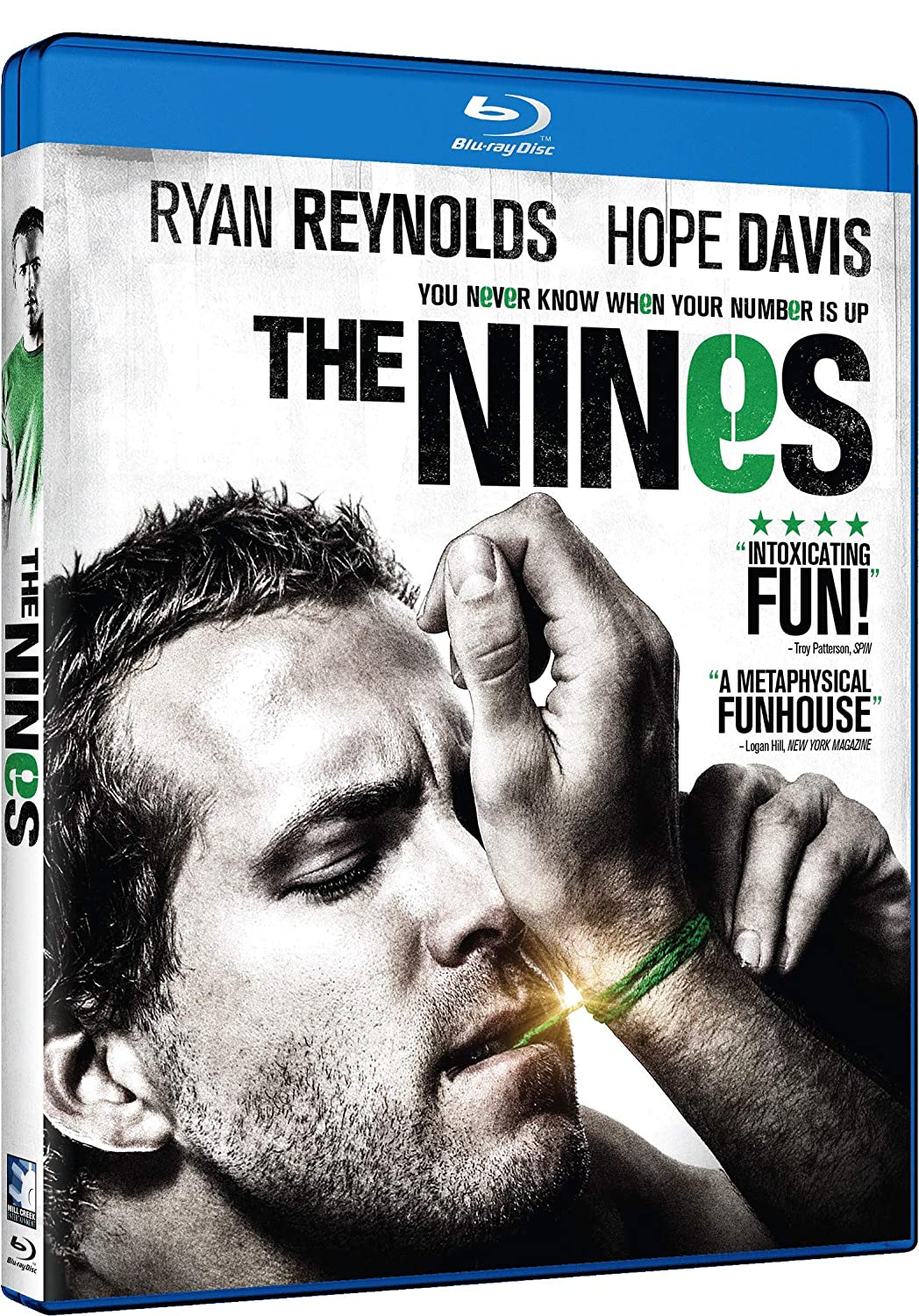 Universal Horror Collection: Volume 4 (Scream Factory, Blu-ray)
Get ready for more thrills and chills! Volume 4 of the Universal Horror Collection includes four tales of terror from the archives of Universal Pictures, the true home of classic horror. This collection includes such horror stars as Boris Karloff, Bela Lugosi, Lionel Atwill, and Rondo Hatton. Boris Karloff ignites the screen as an inventor who is kidnapped by a gang of burglars and forced to help them commit robberies in Night Key. Bela Lugosi stars in a creepy tale of strange characters, secret passages and a murderer who masters the art of "mind over matter" in Night Monster. In The Climax, Karloff is terrifying as a mad doctor whose insane jealousy over a beautiful opera singer may drive him to murder. A giant of a man is used as an instrument of evil by a mad sculptor in House of Horrors.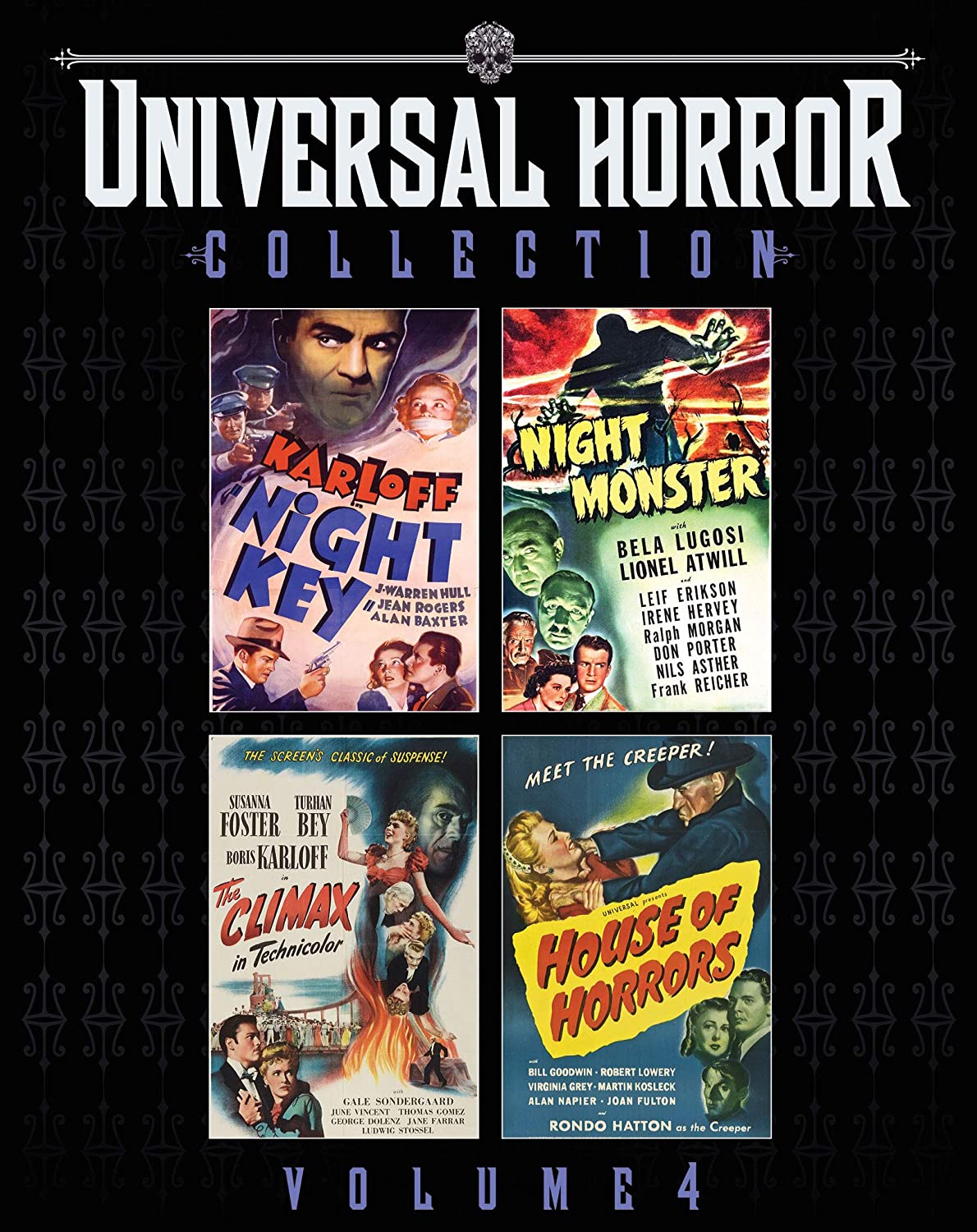 Verotika (Cleopatra, Blu/DVD/CD Combo)
Glenn Danzig's directorial debut, is a horror anthology that compiles stories from Danzig's line of comic books of the same name. Stories which focus on horror content that's often violent in nature, usually featuring scantily-clad female protagonists.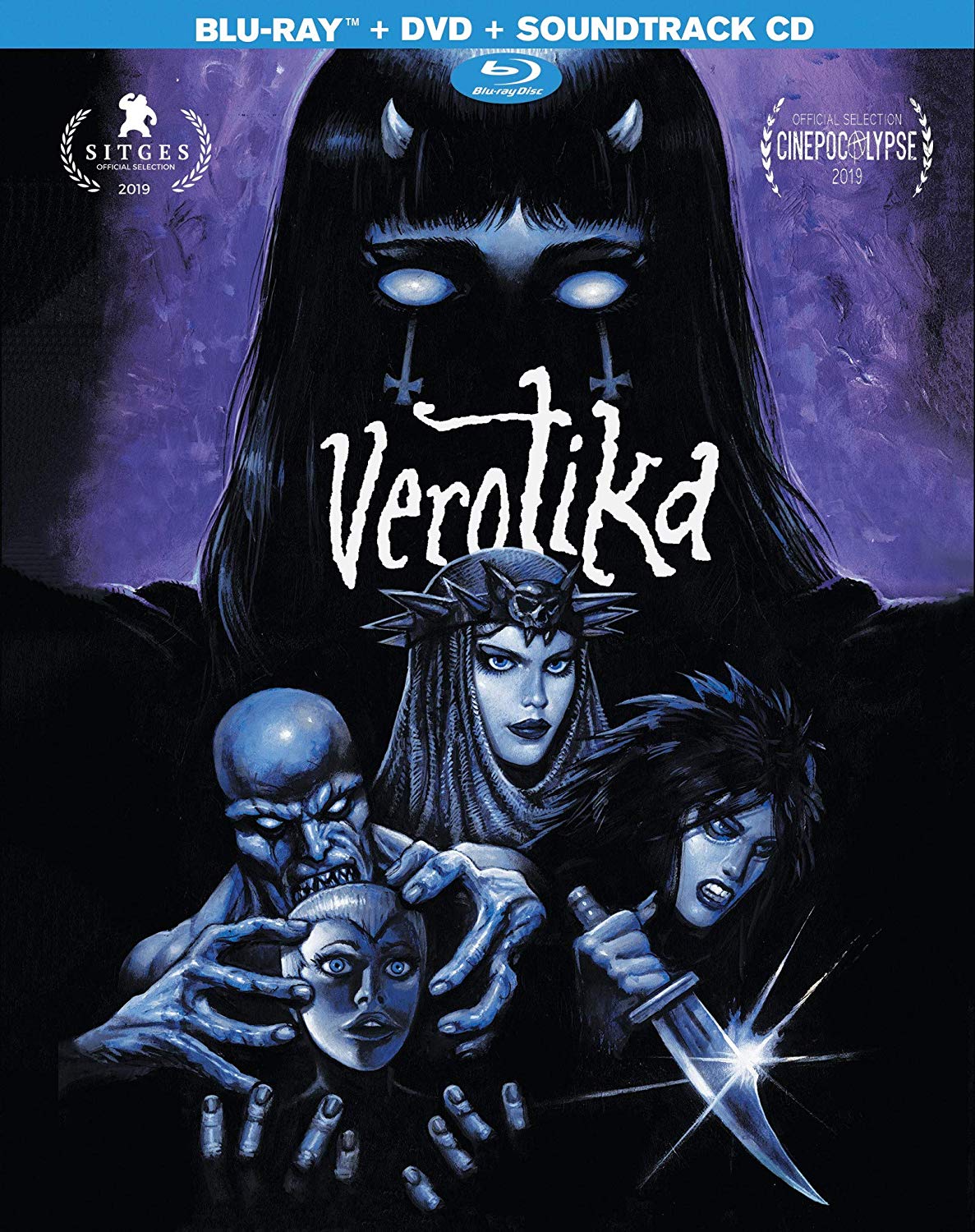 ALSO AVAILABLE THIS WEEK:
47 Hours to Live (4Digital Media, DVD) 
Blood Soaked (Wild Eye Raw, DVD)
Bone Breaker (Trinity Creative, DVD)
By Day's End (Breaking Glass Pictures, DVD) 
City of the Vampires (SRS Cinema, DVD) 
The Dustwalker (Gravitas Ventures, Blu-ray & DVD)
Jumanji: The Next Level (Sony Pictures Home Entertainment, 4K Ultra HD/Blu Combo, Blu/Digital & DVD 
Mirror Mirror: Collector's Edition (Dark Force Entertainment, Blu-ray) 
Mirror Mirror 2: Raven Dance (Dark Force Entertainment, Blu-ray) 
Previews of Coming Attractions (Filmlandia, DVD)
Uncaged (4Digital Media, DVD)
Witch Hunters (Chemical Burn Entertainment, DVD)
Yokai (Bayview Entertainment, DVD)