Happy March, dear readers! Springtime is just right around the corner, but before we get to warmer temps and greenery popping up all around, we have a new batch of VOD and Digital releases on the horizon that genre fans will want to check out.
The month's digital debuts kick off on the 3rd with the highly enjoyable Scream, Queen! My Nightmare on Elm Street documentary, as well as Black Christmas, The Furies, and Dead Sound. March 6th will play host to the next installment of the Into the Dark series, entitled Crawlers, and Carlo Mirabella-Davis' Swallow, featuring Haley Bennett, arrives that day on multiple platforms, too.
For those of you who missed it in theaters, Nicolas Pesce's The Grudge (2020) is making its digital debut on March 10th, and a brand new Shudder exclusive, The Room, hits their platform on March 12th.
The month's digital and VOD releases wrap up with The Postcard Killings on the 13th, By Day's End on the 17th, and Vivarium from director Lorcan Finnegan on March 27th.
Happy streaming!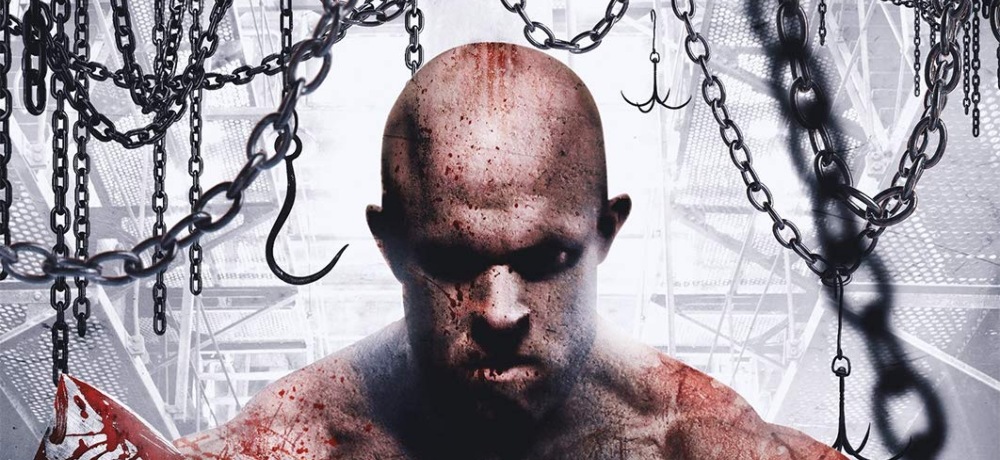 A Wakefield Project (High Octane Pictures) – March 3rd
Eric (Anthony Bewlz, Tooth Fairy) and Reese (Dennis Andres, Workin' Moms) invest in a property in the little town of Wakefield. Chloe (Lindsay Seim, Insidious: Chapter 2) a medium, who used to live in Wakefield returns to her roots to enlighten the new entrepreneurs on the history of the town. The property was originally owned by Nathan Cross (Rob Archer, Lost Girl), who's post mortem crimes stain the entire town. On a day when unprecedented solar flares target North America, Wakefield becomes the centre of a temporary shift in atmospheric energies. The living are seeing the dead walk among them. As they find themselves in the heart of this nightmare until dawn, they need to face history in the flesh, and survive.
Black Christmas (Universal Pictures Home Entertainment) – March 3rd
From the producer of Get Out and Halloween, comes a timely take on a cult horror classic as a campus killer comes to face a formidable group of friends in sisterhood.
The Dare (The Horror Collective) – March 3rd
When a childhood prank goes wrong, four strangers are forced to relive a cruel game at the hands of a masked psychopath.
Dead Sound (Uncork'd Entertainment) – March 3rd
Four best friends from boarding school decide to attend a massive blow-out High School graduation party on Block Island. After missing the last ferry they decide to hire a fishing boat to take them on what should be a simple journey. What they get is the trip from hell, with a captain and his first mate that have no intention of taking the kids to Block Island, putting them into a fight to survive and to simply make it back to land... any land.
The Furies (RLJE Films) – March 3rd
When Kayla (Airlie Dodds) wakes up in a coffin-like box in the middle of the woods, the first thing she sees is a terrifying masked man with an axe running straight for her. As she runs to try to get away, she realizes she is part of an insane and deadly game. There are six other women running scared in the woods, each with a masked assassin assigned to protect them and kill everyone else. Kayla races to save herself and as many women as she can, but when they start to turn on each other, her killer instinct is unleashed as she does whatever it takes to survive.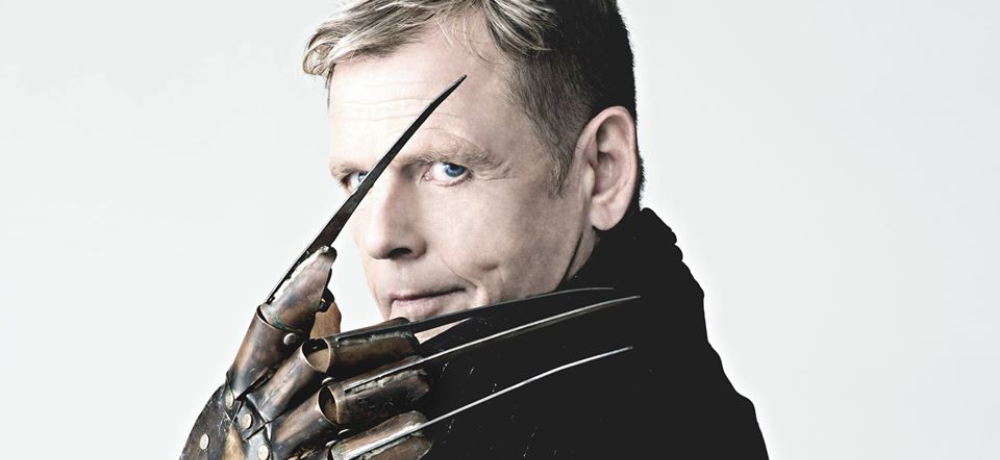 Scream, Queen! My Nightmare on Elm Street (Virgil Films) – March 3rd
Some have called it the 'gayest horror movie ever made!' But for Mark Patton, the star of A Nightmare on Elm Street 2: Freddy's Revenge, it was anything but a dream come true. Detailing the homophobia and Aids-phobia of 1985 as a closeted actor in Hollywood, Mark retraces his obstacles, missteps and detractors on the pathway to stardom. 30 years after its initial release, Patton is hitting the road to set the record straight about the controversial sequel and the experience that halted his career before it even begin. Confronting the cast and crew for the first time, Mark attempts to make peace with his past as well as embrace his legacy as cinema's first male scream queen.
The Dark Red (Dark Sky Films) – March 6th
A young woman is committed to a psychiatric hospital claiming that her newborn has been abducted by a secret society called the Dark Red -- an ancient, underground cult that harvests and controls an incredibly rare blood type that gives one the power to hear and guide another person's thoughts. She says that she is special: that she carries a pure and powerful strain of the blood like nothing seen before, and that the society sees her and her child as its next evolution or perhaps its greatest threat, should she turn against them.
Is the Dark Red entirely a figment of her imagination a complex coping mechanism to overcome a terrible personal tragedy or is there some truth behind her story?
Final Kill (Cinedigm) – March 6th
Billy Zane, Randy Couture and Ed Morrone star in this action-packed thriller about a mercenary hired to protect a couple hiding out in Central America from a ruthless crime family. In his final assignment as a protector, it quickly turns deadly as a group of mafia henchman descend on the tranquil Costa Rican village. Soon the agent learns that the job is far more than it seems and it will take all of his experience to get them out alive. Also featuring Dr. Drew Pinsky, Danny Trejo and Johnny Messner.
Into the Dark: Crawlers (Hulu/Blumhouse) – Exclusively on Hulu March 6th
INTO THE DARK: CRAWLERS is set on Saint Patrick's Day - a night of wild parties and drunken revelry - and follows three unlikely friends who band together to save a college town from a vicious horde of body-switching aliens.
Swallow (IFC Films) – March 6th
On the surface, Hunter (Haley Bennett) appears to have it all. A newly pregnant housewife, she seems content to spend her time tending to an immaculate home and doting on her Ken-doll husband, Richie (Austin Stowell). However, as the pressure to meet her controlling in-laws and husband's rigid expectations mounts, cracks begin to appear in her carefully created facade. Hunter develops a dangerous habit, and a dark secret from her past seeps out in the form of a disorder called pica - a condition that has her compulsively swallowing inedible, and oftentimes life-threatening, objects. A provocative and squirm-inducing psychological thriller, SWALLOW follows one woman's unraveling as she struggles to reclaim independence in the face of an oppressive system by whatever means possible.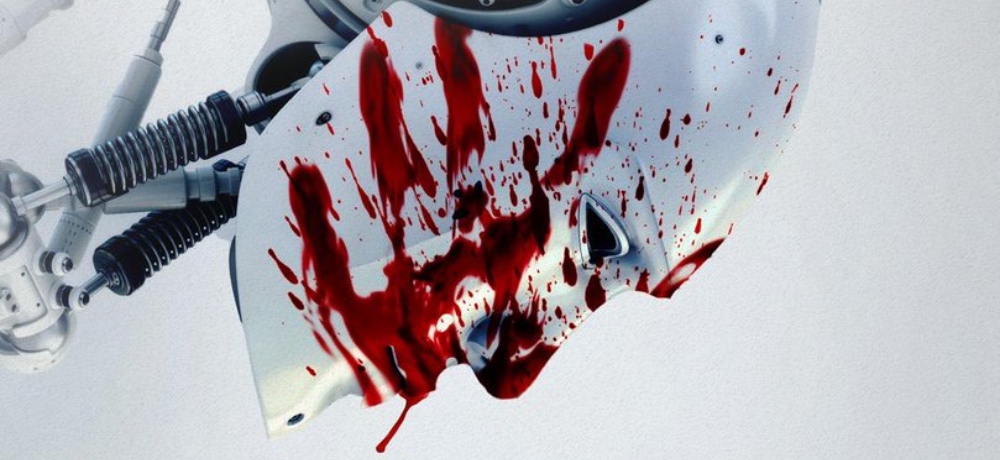 The Alpha Test (High Octane Pictures) – March 10th
A suburban family drives their new gadget, The Alpha Home Assistant, to a killing rampage after mistreating and abusing it, leading to a full A.I. uprising.
Don't Speak (Uncork'd Entertainment) – March 10th
Upon arriving at their grandparents' farm, a family soon realizes the entire town has been taken out by an unknown monster. And soon, they become its prey.
Exit 0 (Breaking Glass Pictures) – March 10th
Exit 0 follows on a couple on a road trip, attempting to repair their failing relationship. Things take a turn for the worse when they stop at a hotel for the night, and discover a horrifying secret that threatens to destroy everything they hold dear.
The Grudge (2020) (Sony Pictures Home Entertainment) – March 10th
A house is cursed by a vengeful ghost that curses those who enter it with a violent death.
Jurassic Thunder (High Octane Pictures) – March 10th
When a covert desert base is forced to divert World War III against a formidable adversary, a group of commandos and weaponized dinosaurs are hired to get the job done.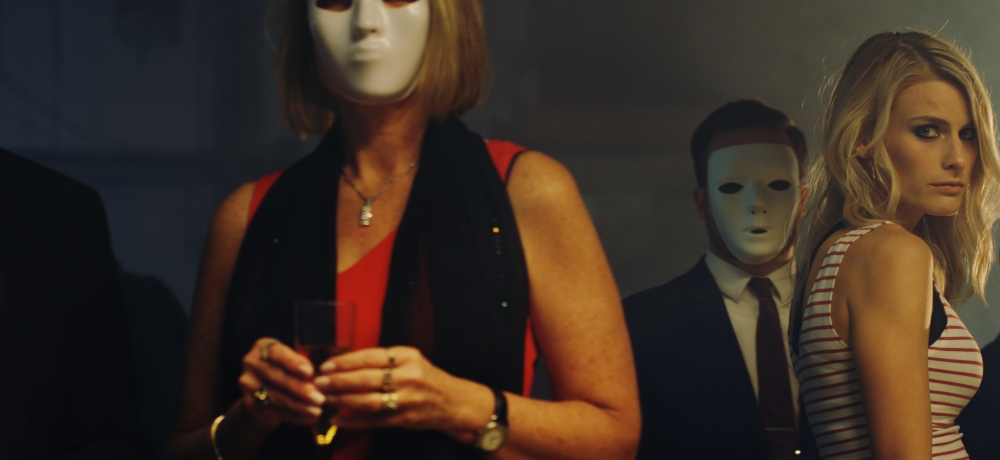 Transference (Epic Pictures) – March 10th
Joshua must protect his twin-sister, Emma, who possesses supernatural abilities and keep her safe from an unstoppable secret agent hunting them for an experiment in a classified government program.
The Room (Shudder) – Exclusively on Shudder March 12th
He's a struggling comic book artist, she's tired of her job in a big law firm. In search of a more authentic and healthy life, they leave the city and move into an old house in New Hampshire. They soon discover a secret hidden room that has the extraordinary power to materialize anything they wish for. Like children in a fairy tale, they spend days and nights indulging their every material desire. And then one day, they ask for something different: a child, a little boy of their own, only to discover some wishes have dire consequences.
M.O.M. (Mothers of Monsters) (Indie Rights) – March 13th
A distraught mother (Hamilton) suspects her teenage son (Edwards) is plotting a school shooting, but when he slips through the cracks of the system, she is forced to take matters into her own hands. After installing an elaborate spy camera system in their home, Abbey captures a series of disturbing videos that confirm her worst fears.
Torn between a mother's unconditional love and a mother's acute intuition, Abbey caters her videos to all the other "mothers of monsters" online. Abbey's plan backfires when Jacob uses a dark family secret against her, launching both mother and son on a terrifying, and ultimately deadly, game of cat and mouse.
The Postcard Killings (RLJE Films) – March 13th
In The Postcard Killings, based on the James Patterson and Liza Marklund #1 New York Times bestselling novel, NY Detective Jacob Kanon's (Jeffery Dean Morgan) world is destroyed when his daughter and son-in-law are brutally murdered in London. Unable to sit idly by and do nothing, Jacob travels to London get the answers he needs. As he learns of similar heinous murders happening across Europe - each preceded by a postcard sent to a local journalist - Jacob is in a race against time to stop the killings and find justice for his little girl.
By Day's End (Breaking Glass Pictures) – March 17th
By Day's End follows a lesbian couple down on their luck and on the verge of breaking up, find themselves fighting against the undead when a pandemic disease that causes insatiable hunger ravages the world around them. Battling depression and a ravenous horde of flesh-eating zombies, they try to survive the apocalypse armed with only a video camera and a quickly dwindling supply of weapons. Love is never an easy road, and when they are forced to band together like never before, will it be enough to save them?
Vivarium (Saban Films) – March 27th
Tom and Gemma (Jesse Eisenberg and Imogen Poots) are looking for the perfect home. When a strange real-estate agent takes them to Yonder, a mysterious suburban neighborhood of identical houses, Tom and Gemma can't leave quick enough. But when they try to exit the labyrinth-like housing development, each road takes them back to where they started. Soon, they realize their search for a dream home has plunged them into a terrifying nightmare, in this taut thriller filled with white-knuckle suspense.