For this week's Blu-ray and DVD releases, we have an eclectic group of titles making their way home on Tuesday. If you missed Blumhouse's Fantasy Island in theaters, you can finally catch up with it on either Blu or DVD, and for those of you Idle Hands fans out there, you're definitely going to want to grab a copy of Scream Factory's Collector's Edition release this week, too.
Mondo Macabro is celebrating Satanico Pandemonium with a brand new 4K transfer of the film, and the Warner Archives Collection strikes gold yet again with their Blu for The Mystery of the Wax Museum.
Other home media releases for May 12th include You Die, A Nun's Curse, Evil Little Things, The Voices (2020), and Weird Fiction.
Blumhouse's Fantasy Island (Sony Pictures Home Entertainment, Blu/Digital & DVD)
In Blumhouse's Fantasy Island, the enigmatic Mr. Roarke (Michael Peña) makes the secret dreams of his lucky guests come true at a luxurious but remote tropical resort. But when the fantasies turn into nightmares, the guests have to solve the island's mystery in order to escape with their lives.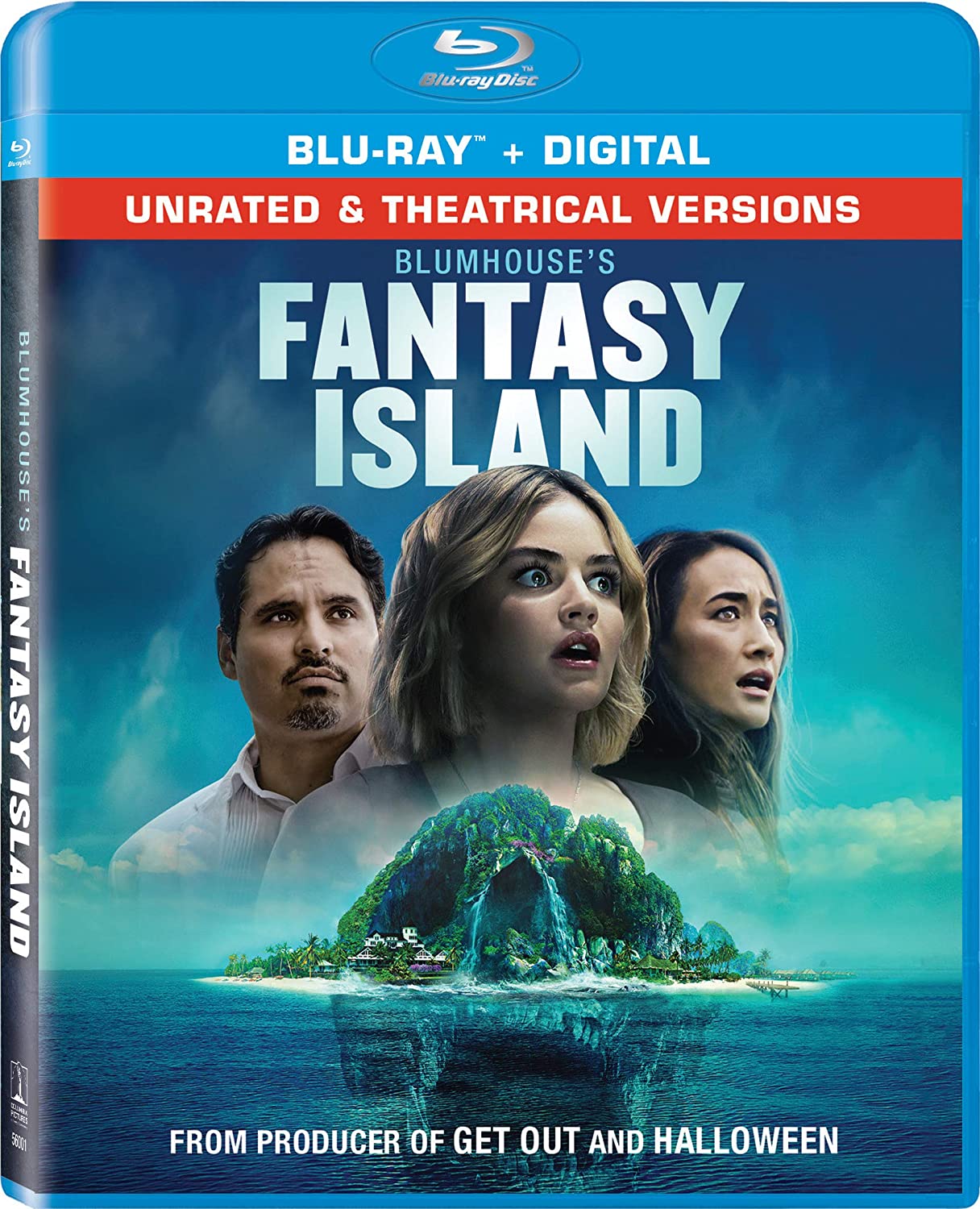 Idle Hands: Collector's Edition (Scream Factory, Blu-ray)
The Devil will find work for idle hands to do ... so what happens when he chooses the laziest teen slacker in the world to do his dirty work? Anton Tobias (Devon Sawa, Final Destination) is a channel-surfing, junk-food-munching, couch-potato burn-out who can't control the murderous impulses of his recently possessed hand. With the help of his zombiefied buddies, Mick (Seth Green, Austin Powers: International Man Of Mystery) and Pnub (Elden Henson, Daredevil), Anton's got to stop the rampaging devil appendage before it takes total control of his life and ruins any chance he has with class hottie Molly (Jessica Alba, Dark Angel). Vivica A. Fox (Kill Bill) and Jack Noseworthy (Event Horizon) co-star in this wickedly funny horror comedy.
Special Features:
- NEW audio commentary with actors Devon Sawa, Seth Green, Elden Henson, and Vivica A. Fox
- NEW Bloody Punk Fun – an interview with director Rodman Flender
- NEW Stoner Headspace – an interview with actor Elden Henson
- NEW This Face, These Hands – an interview with actor Sean Whalen
- NEW Sleight of Hand – an interview with actor Christopher Hart
- NEW Written in Blood - an interview with writer Terri Hughes Burton
- Audio Commentary by director Rodman Flender and actors Seth Green and Elden Henson
- Deleted Scenes with optional audio commentary by director Rodman Flender
- Vintage Making-of featurette
- Storyboard Comparisons
- Theatrical Trailer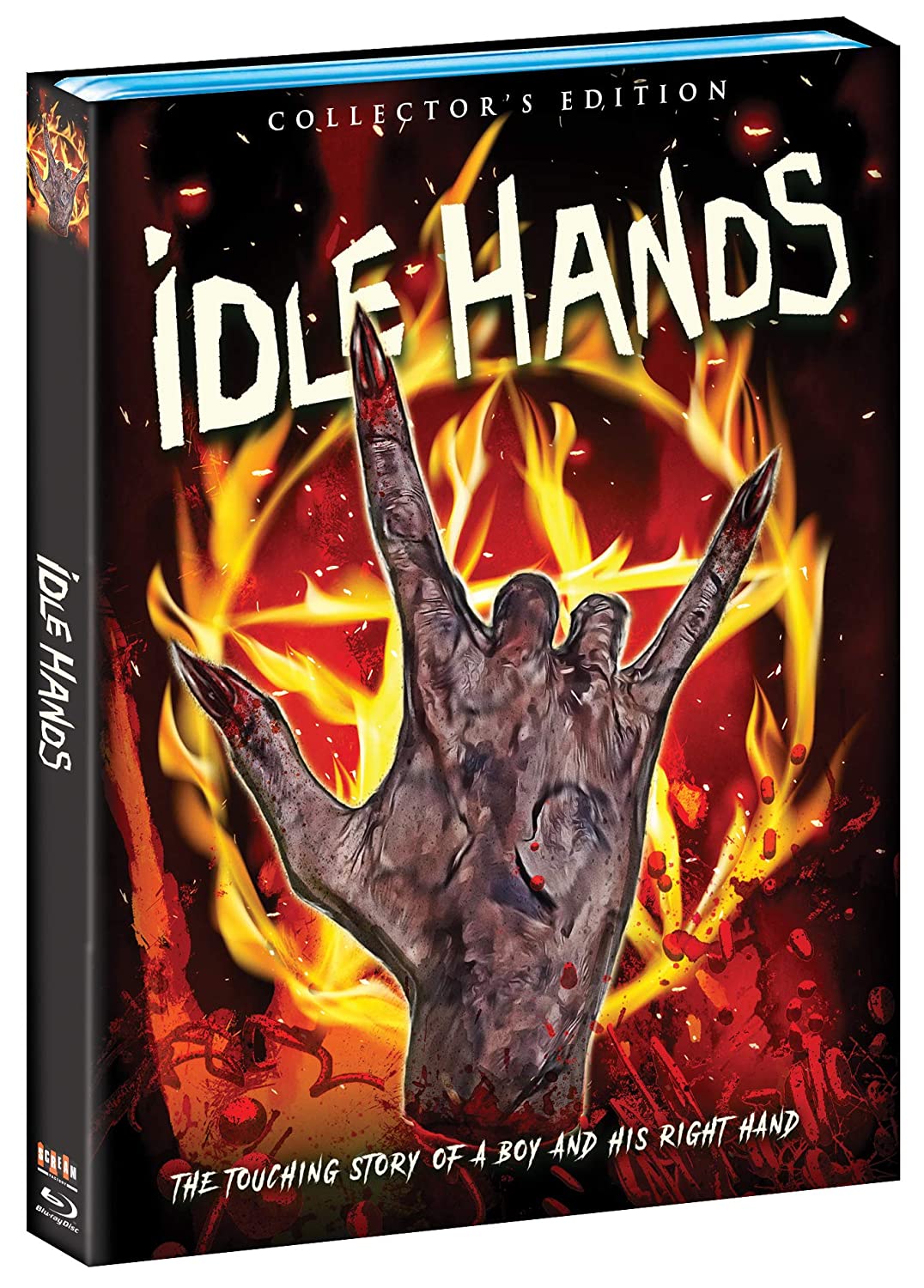 The Mystery of the Wax Museum (Warner Archive Collection, Blu-ray)
Bodies are mysteriously disappearing all over town, and a new wax museum has just opened. Is there a connection? But of course! In this horror classic, Fay Wray (King Kong) stars as the intended next victim of a mad wax sculptor obsessed with her resemblance to one of his prior creations. Glenda Farrell plays a quintessential wisecracking newspaper reporter, and noted actor Lionel Atwill is the deranged artist who loses his studio to a fire set by his partner. Filmed in the early Two-Color Technicolor® process, The Mystery of the Wax Museum was considered a lost film for decades, until a well-worn print was discovered nearly 50 years ago. Thanks to the meticulous new restoration presented on this disc, the film can now be experienced as intended.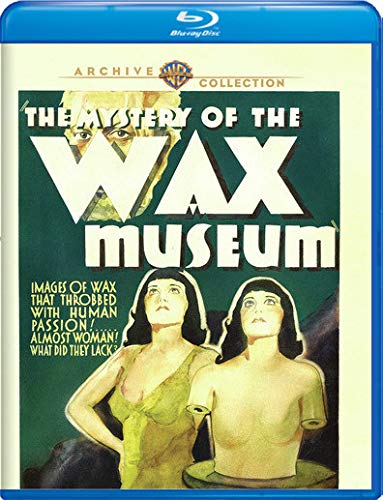 Satanico Pandemonium (Mondo Macabro, Blu-ray)
In the spirit of Ken Russell's THE DEVILS and Juan Lopez Moctezuma's ALUCARDA, this is one of the most subversive, violent and shocking films ever made about the religious life. With a stunning performance form the often naked Cecilia Pezet, the film inspired the Salma Hayek character in FROM DUSK TILL DAWN.
Sister Maria (Pezet) is known in the convent for her good works and charitable deeds. But, in the secret depths of her sexual fantasies, she is tormented by visions of another world - a world where her forbidden passions are allowed to run free. In this world, Satan is her master. As her acts of violence and blasphemy increase, Maria realizes that she has been chosen by the Devil himself to destroy the convent and lead her sister nuns into hell!
Helmed by award winning, veteran director Gilberto Martinez Solares, the film is stunningly photographed in eye popping colors, making it one of the best looking entries in the entire nunsploitation genre.
SPECIAL FEATURES:
- Double layer BD50
- Brand new 4k transfer from film negative
- Two different versions of the film
- Digitally restored
- Optional English subtitles
- Exclusive interview with writer/co-director
- Audio commentary from Samm Deighan and Kat Ellinger
- Exclusive featurette on nunsploitation movies
- Mondo Macabro previews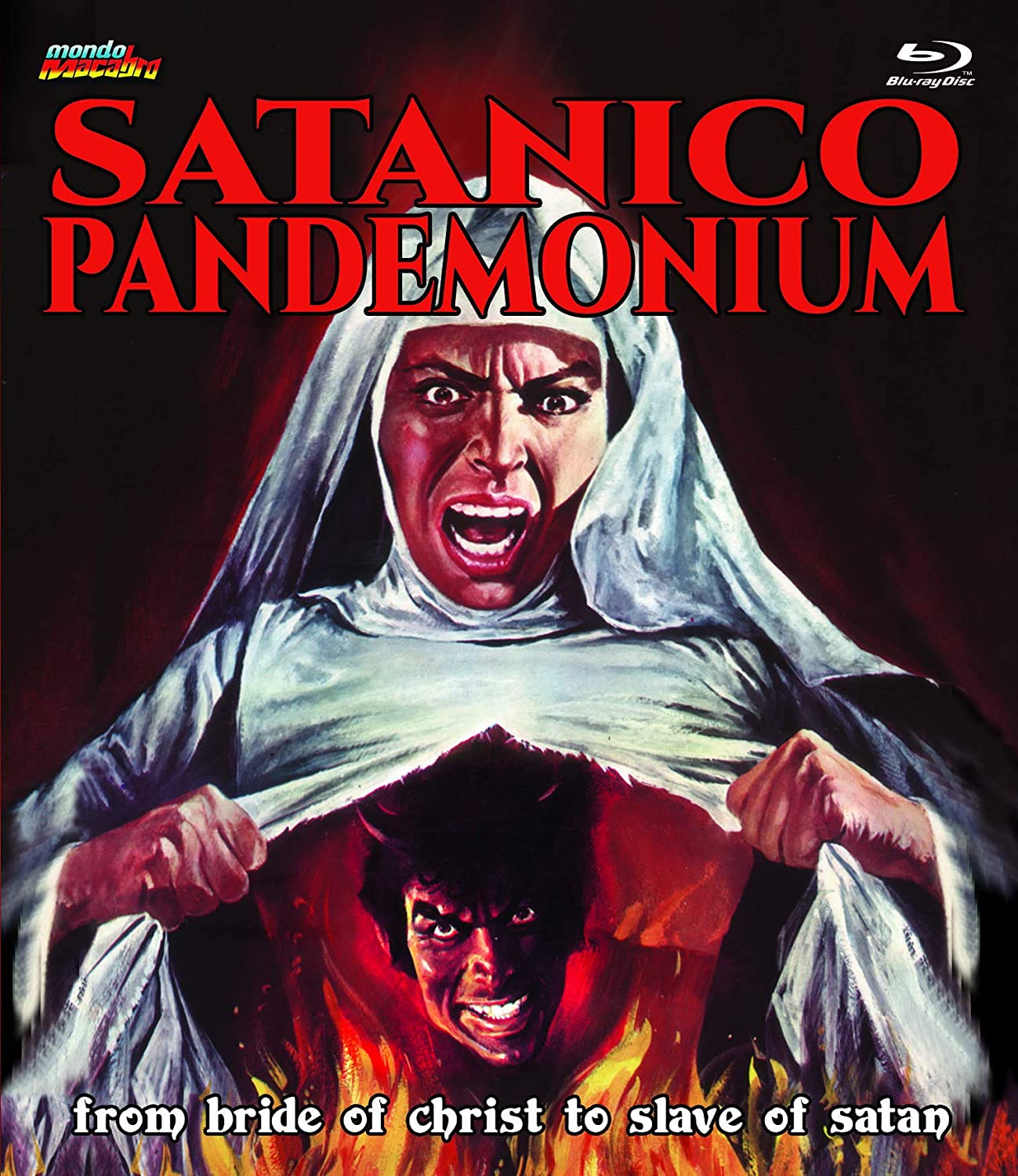 You Die (Dark Sky Films, DVD)
Asia, a young student finds an app on her phone. It looks like an augmented reality game, but soon she realizes it's much more than that. It's an app that connects to the world of the dead, which allows her to see the dead through the camera of the phone. The timer starts counting down from 24 hours and Asia's insanely horrific experience begins. People around her struggle to believe her as she ends up facing this evil curse and fighting for her survival, all by herself.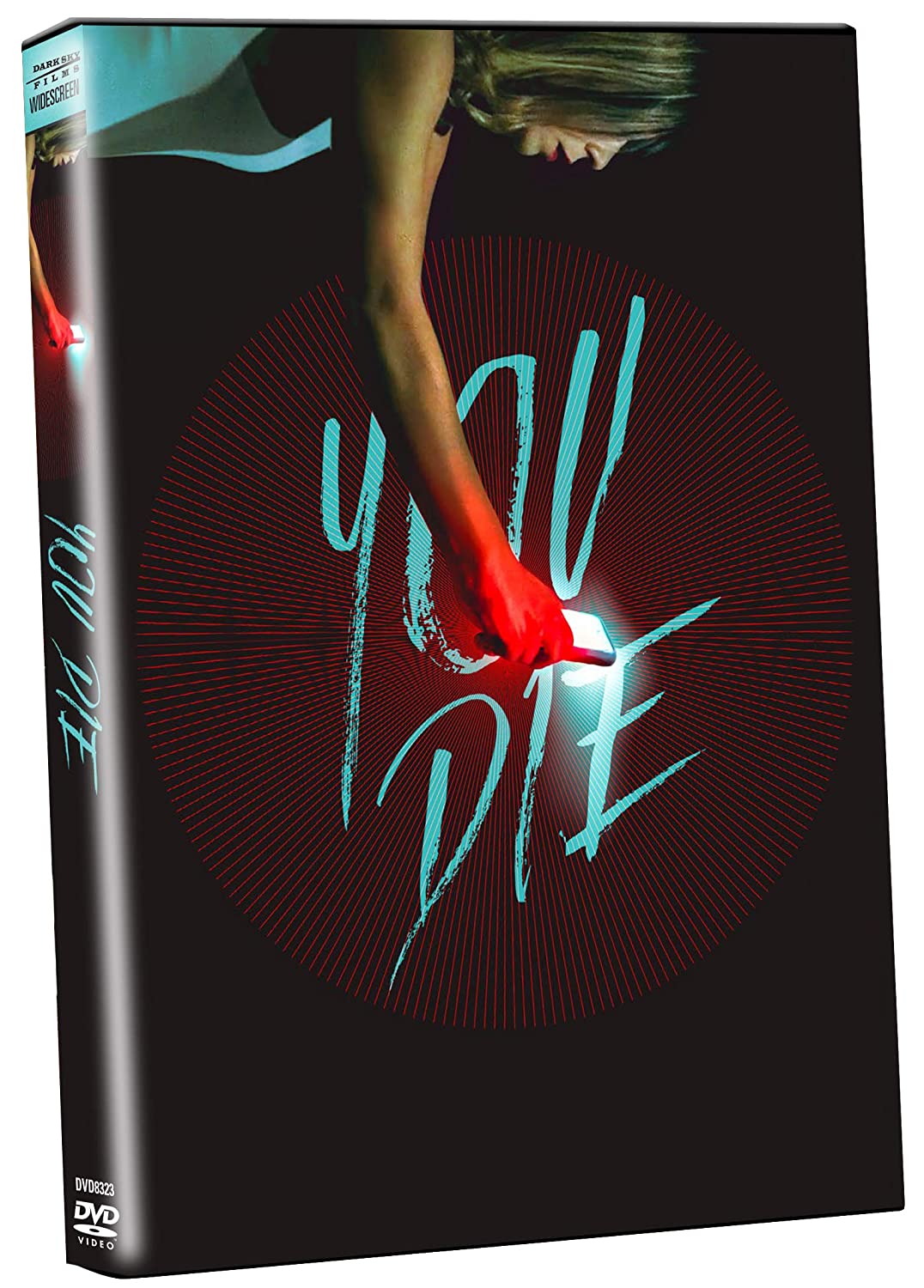 ALSO AVAILABLE THIS WEEK:
Evil Little Things (Uncork'd Entertainment, DVD)
A Nun's Curse (Uncork'd Entertainment, DVD)
Strange Events 3 (Ruthless Studios, DVD)
The Voices (2020) (Three Tales Productions, DVD) 
Weird Fiction (Wild Eye Releasing, DVD)