Happy Monday! We have a relatively quiet home media releases week ahead of us, so I'll just jump into all the good stuff coming out tomorrow. If you missed it in theaters (like this writer did), you can catch up with Brahms: The Boy II on Tuesday once it hits both Blu-ray and DVD. Scream Factory has put together a Collector's Edition release of The Evil of Frankenstein that fans will definitely want to pick up, and if you're a big fan of Mandy, it's getting the nifty Steelbook treatment this week as well.
Other releases for May 19th include War of the Worlds (2005) 4K, Behind You, Zombi Child, Penance Lane, Breakdown Forest, and Scarecrow's Revenge.
Brahms: The Boy II (Universal Pictures Home Entertainment, Blu/DVD/Digital & DVD)
Unaware of the terrifying history of Heelshire Mansion, a young family moves into a guest house on the estate where their young son soon makes an unsettling new friend, an eerily lifelike doll he calls Brahms. Katie Holmes stars as a mother who increasingly becomes uneasy and terrorized by her son's new supernatural "friend."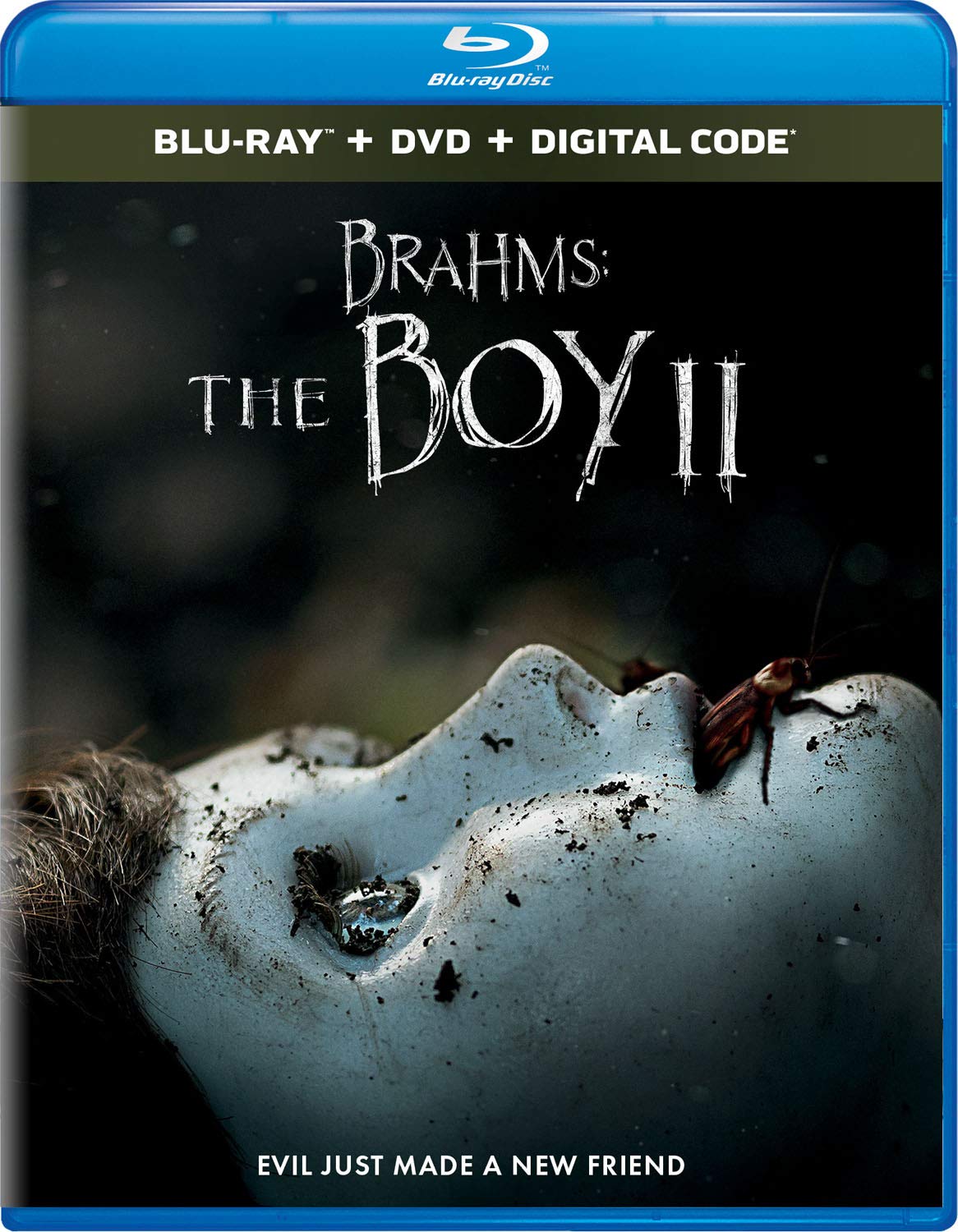 The Evil of Frankenstein: Collector's Edition (Scream Factory, Blu-ray)
Frozen in ice, can the creature be brought back to live again? Horror great Peter Cushing stars in this fantastic tale as the monster's creator, Baron von Frankenstein, determined to bring the creature back to life. Long thought destroyed, Dr. Frankenstein's creation is discovered frozen alive and resurrected back in his laboratory. Unfortunately, the creature's mind is dormant and, much to the Baron's horror, he finds that only a hypnotist can order the creature to do his unfathomable bidding now.
Special Features:
- NEW 4K scan of the interpositive
- NEW Audio Commentary with filmmaker/film historian Constantine Nasr
- NEW The Men Who Made Hammer: Freddie Francis
- NEW an interview with assistant director William P. Cartlidge
- NEW an interview with actress Katy Wild
- TV version of THE EVIL OF FRANKENSTEIN (from the best available 16mm print)
- The Making of THE EVIL OF FRANKENSTEIN – Narrated by Edward de Souza and featuring interviews with Wayne Kinsey, Caron Gardner, Hugh Harlow, Pauline Harlow, Peter Cushing and Don Mingay
- A moment with actress Caron Gardner
- TALES OF FRANKENSTEIN TV Pilot
- Theatrical Trailer
- Still Gallery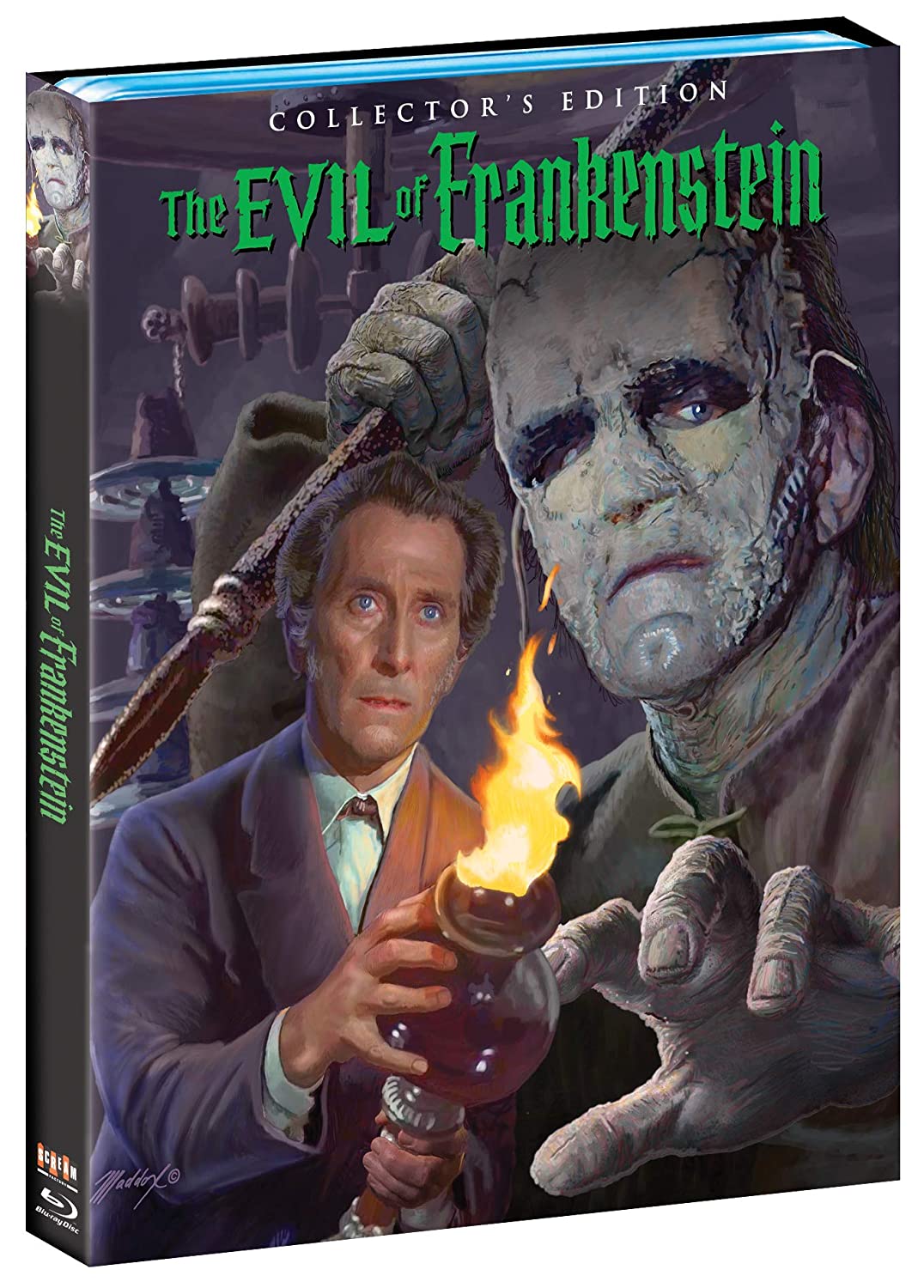 Mandy: Steelbook Edition (RLJE Films, Blu/DVD Combo)
The quiet life of devoted couple Red (Nicolas Cage, Leaving Las Vegas) and Mandy (Andrea Riseborough, Birdman) takes a dark and bizarre turn when a nightmarish cult and their maniacal leader (Linus Roache, "Vikings") seek to possess Mandy…body and soul. A shocking assault on the innocent pair leads to a spiraling, surreal, bloody rampage of all out, mind-altering vengeance.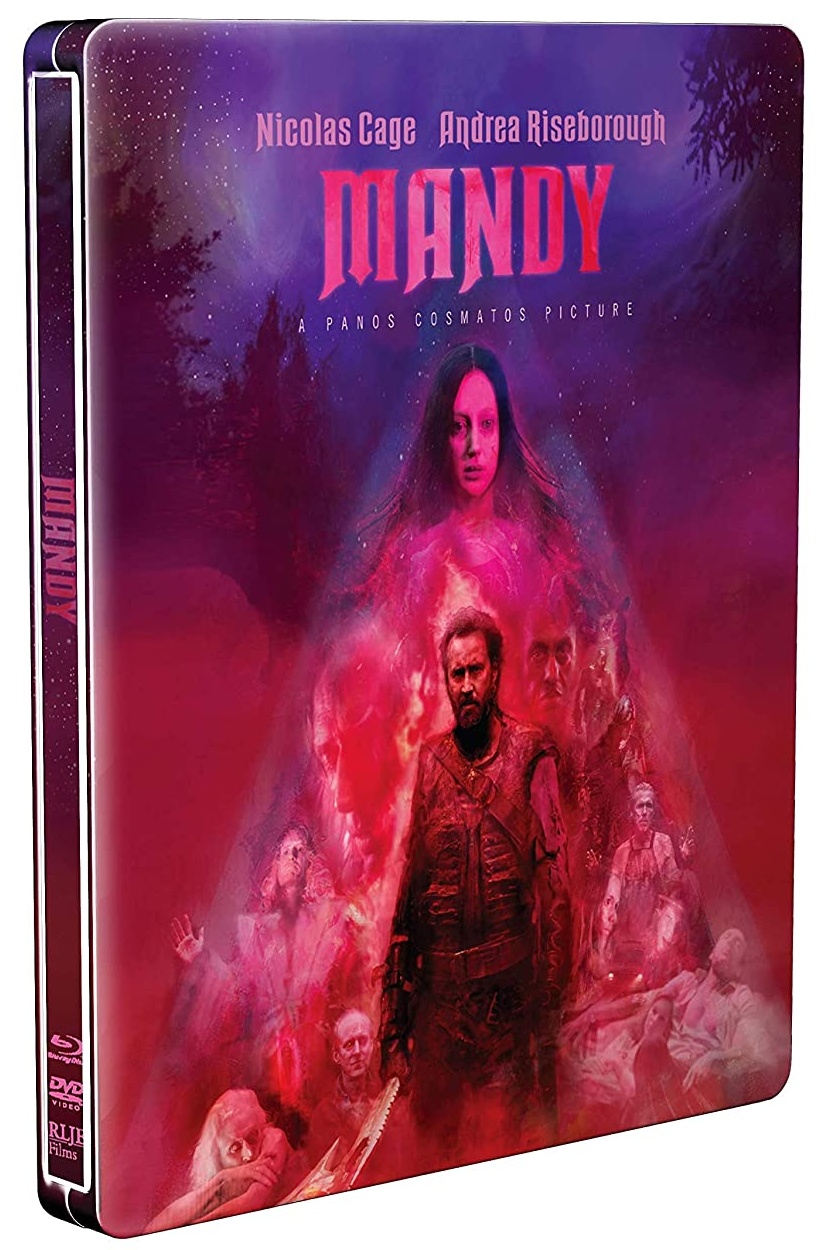 War of the Worlds (2005) 4K (Paramount Home Entertainment, 4K Ultra HD/Blu/Digital)
An iconic star, a legendary filmmaker and an all-time sci-fi classic come together with spectacular results in War of the Worlds. Tom Cruise stars as Ray Ferrier, an ordinary man who summons extraordinary courage to protect his children when a global army of alien invaders set their sights and their devastating war machines upon Earth and the entire human population. The masterful direction of multi-Academy Award-winning filmmaker Steve Spielberg dazzles the eye and touches the heart in this astonishing adventure based on the original story by H.G. Wells.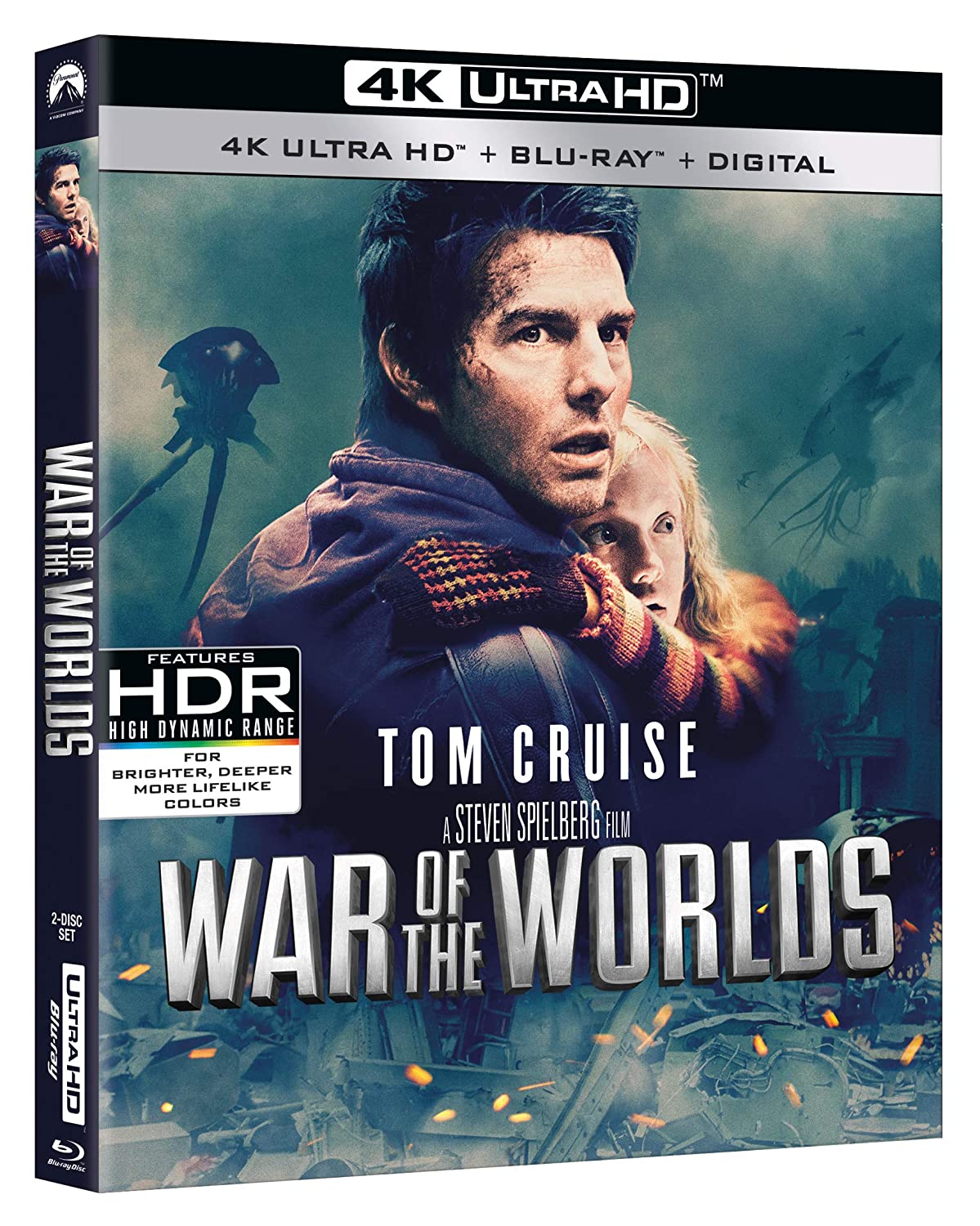 ALSO AVAILABLE THIS WEEK:
Behind You (Lionsgate, DVD)
Breakdown Forest (Uncork'd Entertainment, DVD) 
Penance Lane (Level 33 Entertainment, DVD) 
Scarecrow's Revenge (ITN Distribution, DVD)
Zombi Child (Film Movement, DVD)