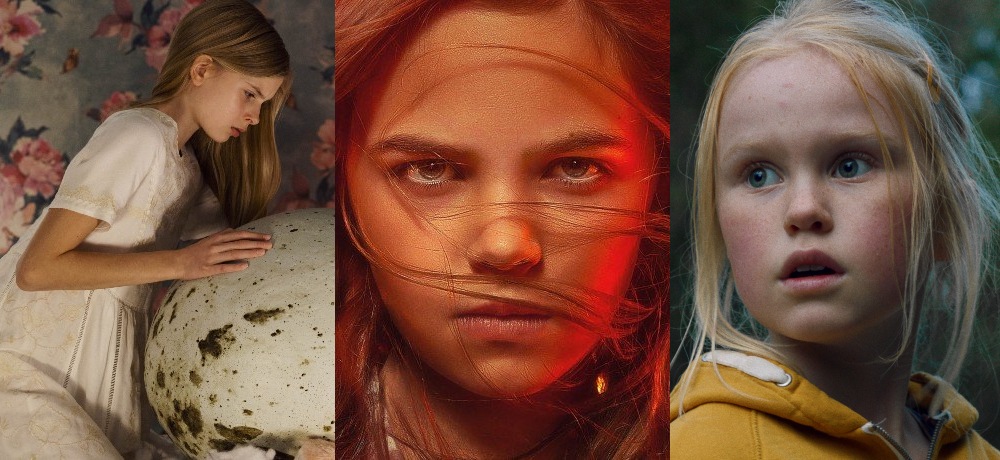 Hello and Happy May, everyone! Now that a new month is officially underway, that means we have a new batch of digital and VOD releases headed to platforms in the coming weeks, and to help you plan accordingly, we have a rundown of what to expect in terms of horror and sci-fi digital debuts during May 2022.
Shudder has a lot of great new horror headed to its platform this month, as well as the 2022 Fangoria Chainsaw Awards on May 15th, and if you're still not feeling comfortable heading into theaters just yet, you can even check out the new Firestarter adaptation on May 13th when it arrives on Peacock. Other films getting a digital and/or VOD release during May include Riley Stearns' Dual, The Innocents, Monstrous featuring Christina Ricci, and Hanna Bergholm's Hatching.
Happy Streaming!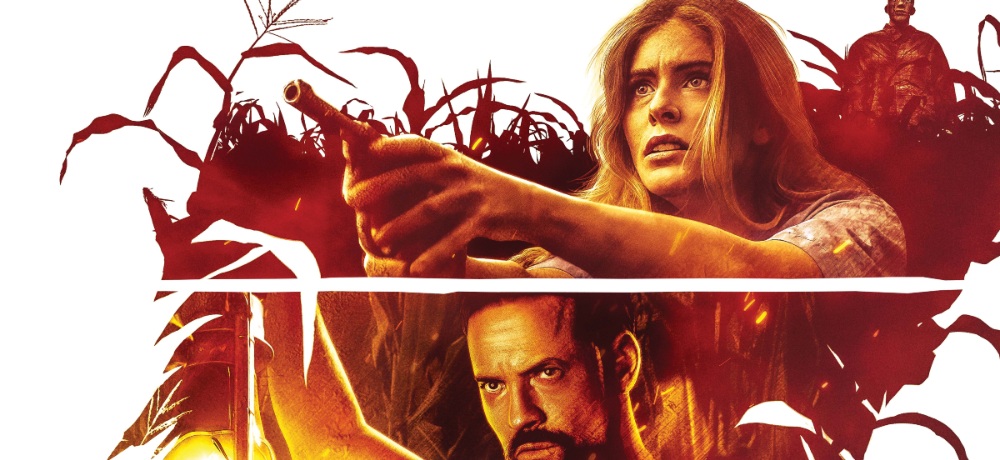 Escape the Field (Lionsgate) - May 6th
The fear is inescapable and the suspense nonstop in this gripping horror-thriller about six strangers who suddenly awaken in a remote, endless cornfield. Stripped of their possessions, they are left with only six items: a gun with a single bullet, matches, a lantern, a knife, a compass, and a flask of water. As mysterious sirens blare in the distance and traps appear at every turn, the group realizes it's been plunged into a cat-and-mouse game with an unseen evil, and survival depends upon solving a diabolical — and deadly — puzzle.
The Ravine (Cinedigm) - May 6th
In THE RAVINE, when an unspeakable crime rocks a peaceful community, family and friends are left to wonder if they overlooked the murderer among them or if there might be more to the story. Inspired by true events, this haunting thriller stars Eric Dane, Teri Polo, Peter Facinelli, and Leslie Uggams.
The Twin (Shudder) - Exclusively on Shudder May 6th
In The Twin, following the aftermath of a tragic accident that claimed the life of one of their twins, Rachel (Teresa Palmer, A Discovery of Witches, Warm Bodies) and husband Anthony (Steven Cree, A Discovery of Witches, Outlander) relocate to the other side of the world with their surviving son in the hopes of building a new life. What begins as a time of healing in the quiet Scandinavian countryside soon takes an ominous turn when Rachel begins to unravel the torturous truth about her son and confronts the malicious forces attempting to take a hold of him.
Faye (Trinity Creative Partnership/AZ If Productions) - May 10th 
Still grieving the loss of her husband, self-help author Faye retreats to a cabin in Louisiana to gather her thoughts and work on her book. But her trip becomes harrowing when she is haunted by something far more sinister than her past.
Shepherd (Saban Films) - May 10th
Haunted by the recent death of his wife, widower Eric Black seeks solitude as a shepherd on a remote Scottish island. As the bleak desolation of the foreboding landscape and terrifying visions begin to overwhelm him, Eric is pushed to the brink of madness.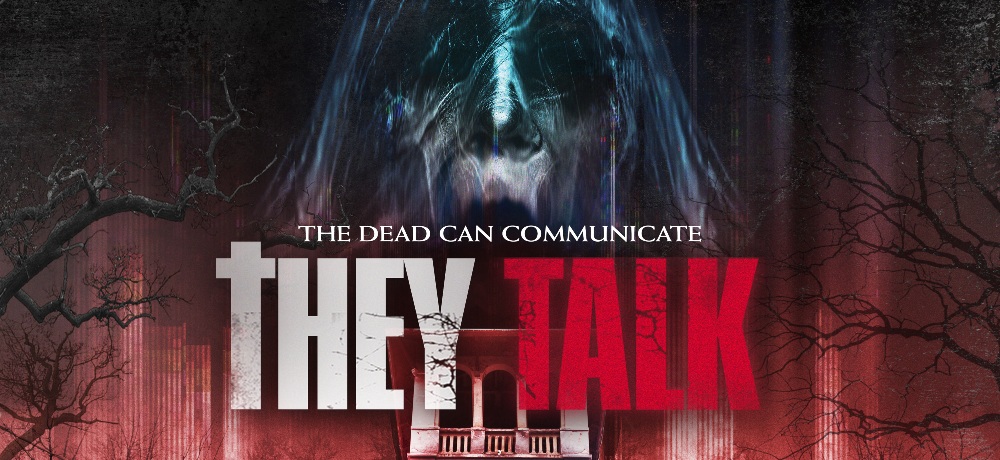 They Talk (Uncork'd Entertainment) - May 10th
Sound engineer Alex accidentally records sinister voices while shooting a documentary. The voices do not sound human, and they appear to be trying to warn him about someone, or something. His search for their meaning will bring back mysterious people and events from his past. A threatening, black, and gloomy wave starts to haunt him.
Umma (Sony Pictures Home Entertainment) - May 10th
Umma, which is the Korean word for "mother," follows Amanda (Sandra Oh) and her daughter (Fivel Stewart) living a quiet life on an American farm. When the remains of her estranged mother arrive from Korea, Amanda becomes haunted by the fear of turning into her.
The Sadness (Shudder) - Exclusively on Shudder May 12th
After a year of combating a pandemic with relatively benign symptoms, a frustrated nation finally lets its guard down. This is when the virus spontaneously mutates, giving rise to a mind-altering plague. The streets erupt into violence and depravity, as those infected are driven to enact the most cruel and ghastly things they can think of. Murder, torture, rape, and mutilation are only the beginning. A young couple is pushed to the limits of sanity as they try to reunite amid the chaos. The age of civility and order is no more. There is only "The Sadness."
Firestarter (2022) (Universal Pictures) - Streaming Exclusively on Peacock May 13th
For more than a decade, parents Andy (Zac Efron; Extremely Wicked, Shockingly Evil and Vile; The Greatest Showman) and Vicky (Sydney Lemmon; Fear the Walking Dead, Succession) have been on the run, desperate to hide their daughter Charlie (Ryan Kiera Armstrong; American Horror Story: Double Feature, The Tomorrow War) from a shadowy federal agency that wants to harness her unprecedented gift for creating fire into a weapon of mass destruction. 
Andy has taught Charlie how to defuse her power, which is triggered by anger or pain. But as Charlie turns 11, the fire becomes harder and harder to control. After an incident reveals the family's location, a mysterious operative (Michael Greyeyes; Wild Indian, Rutherford Falls) is deployed to hunt down the family and seize Charlie once and for all. Charlie has other plans. 
The Innocents (IFC Midnight) - May 13th
The Innocents follows four children who become friends during the summer holidays. Out of sight of the adults, they discover they have hidden powers. While exploring their newfound abilities in the nearby forests and playgrounds, their innocent play takes a dark turn and strange things begin to happen.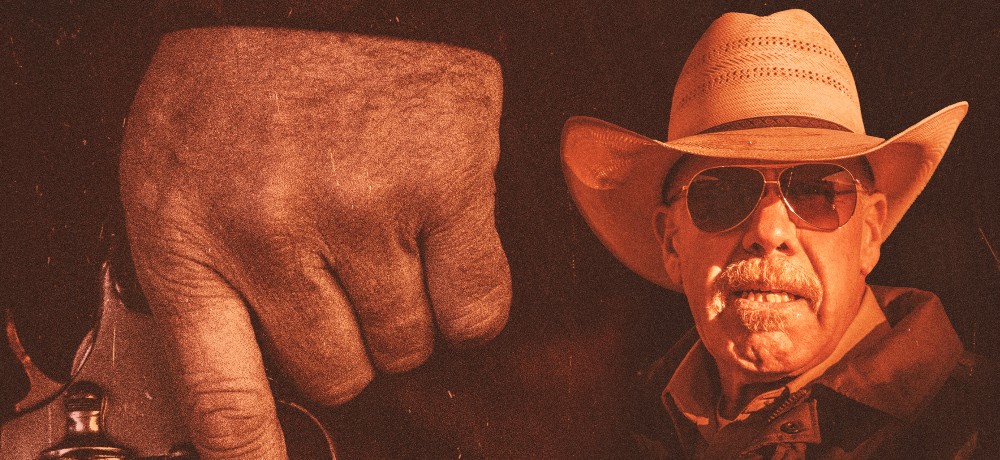 The Last Victim (Decal) - May 13th
In this stylized neo-western thriller, a group of modern-day outlaws and their terrifying leader are pursued by a local sheriff (Ron Perlman), after committing a horrific crime in a desolate southwest town. When a professor and her husband cross paths with the criminals, everyone is drawn into a spiral of violence and retribution where morality becomes ambiguous, and survival is the only option.
Monstrous (Screen Media) - May 13th
A terrifying new horror awaits Laura (Christina Ricci) and her seven-year-old son Cody when they flee her abusive ex-husband and try to settle into a new life in an idyllic and remote lakeside farmhouse. Still traumatized, their physical and mental well-being are pushed to the limit as their fragile existence is threatened.
Night Caller (123 Films) - May 13th
Telephone psychic Clementine Carter is pulled into a complex web of mystery when she receives a call from a serial killer. Predicting his murders before he commits them puts her into a terrifying game of cat and mouse. Enlisting the aid of her invalid father and clairvoyant co-worker, they must use their unique abilities to stay one step ahead of a maniac whose unspeakable acts in the present are nothing compared to his past and future.
Hatching (IFC Midnight) - May 17th
In HATCHING, 12-year-old gymnast, Tinja (Siiri Solalinna), is desperate to please her image-obsessed mother, whose popular blog 'Lovely Everyday Life' presents their family's idyllic existence as manicured suburban perfection. One day, after finding a wounded bird in the woods, Tinja brings its strange egg home, nestles it in her bed, and nurtures it until it hatches. The creature that emerges becomes her closest friend and a living nightmare, plunging Tinja beneath the impeccable veneer into a twisted reality that her mother refuses to see.
Morbius (Sony Pictures Home Entertainment) - May 17th
One of the most compelling and conflicted characters in Sony Pictures Universe of Marvel Characters comes to the big screen as Oscar® winner Jared Leto transforms into the enigmatic antihero Michael Morbius. Dangerously ill with a rare blood disorder and determined to save others suffering his same fate, Dr. Morbius attempts a desperate gamble. While at first it seems to be a radical success, a darkness inside him is unleashed. Will good override evil – or will Morbius succumb to his mysterious new urges?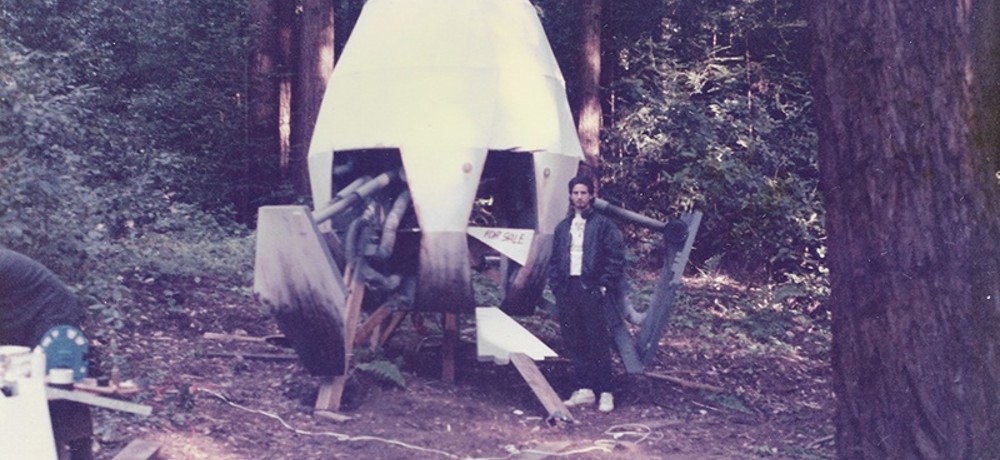 The Found Footage Phenomenon (Shudder) - Exclusively on Shudder May 19th
Directed and produced by Sarah Appleton and Phillip Escott, the documentary tracks the origins of the found footage technique and how it transformed with technological changes throughout the last few decades. The Found Footage Phenomenon features interviews with integral found footage directors whose films impacted the horror genre like no other sub-genre has, around the turn of the millennium.
Cordelia (Screen Media) - May 20th
Cordelia (Antonia Campbell-Hughes), a young woman living in London, meets her mysterious and alluring neighbor Frank (Johnny Flynn) for the first time but quickly becomes suspicious of his motives. With her twin sister away for the weekend, Cordelia is left alone and overcome with paranoia. She begins to unravel and sink back into past traumas the more that Frank tries to charm his way into her life, becoming a danger to herself and others.
Dual (RLJE Films) - May 20th
Upon receiving a terminal diagnosis, Sarah opts for a cloning procedure to ease her loss on her friends and family. When she makes a sudden and miraculous recovery, her attempts to have her clone decommissioned fail and lead to a court-mandated duel to the death. Now she has one year to train her body and mind for the fight of her life.
Human Factors (Dark Star Pictures) - May 24th
At the advertising agency they co-own, French-German couple Nina and Jan have signed a new politically charged client, forcing them to confront their clashing priorities. To escape mounting tensions at work, they whisk their kids, Max and Emma, away to their seaside vacation home. But what's meant to be an idyllic off-season retreat turns sinister when a mysterious home invasion sets everything off balance. Though at first the aftermath brings the family closer, as they try to put the incident into perspective, their accounts of what took place begin to unravel alongside the couple's faith in each other.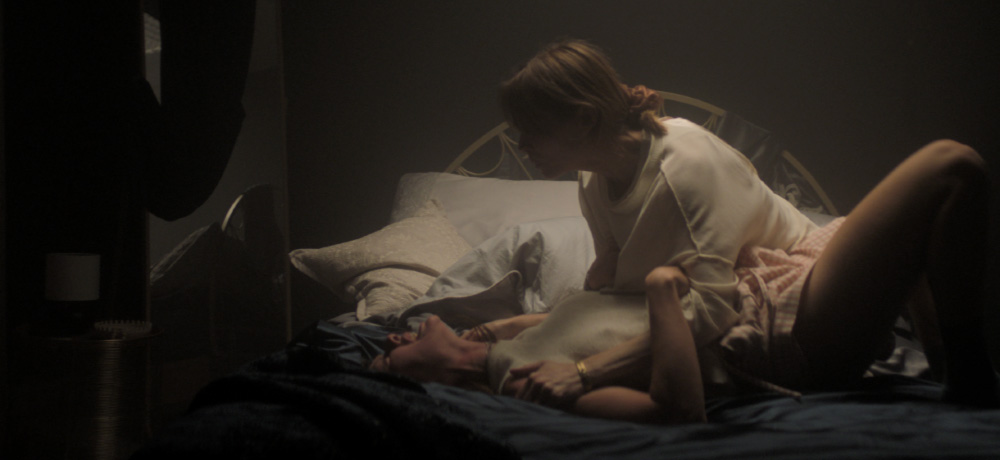 A Banquet (Shudder) - Exclusively on Shudder May 26th
Widowed mother Holly (Sienna Guillory) is radically tested when her teenage daughter Betsey (Jessica Alexander) experiences a profound enlightenment and insists that her body is no longer her own, but in service to a higher power. Bound to her newfound faith, Betsey refuses to eat but loses no weight. In an agonizing dilemma, torn between love and fear, Holly is forced to confront the boundaries of her own beliefs.
Zero Contact (Lionsgate) - May 27th
Produced in 17 different countries entirely virtually during the 2020 global pandemic, Zero Contact follows five characters based all over the world, connected only by their devotion to the late founder and tech titan Finley Hart (Anthony Hopkins). The characters are then forced to work together to shut down Hart's most secret invention, a machine that is either the solution to mankind's problems or the end of life on earth.
Deep in the Forest (Saban Films) - May 31st
DEEP IN THE FOREST is a thrilling, topical, hold-your-breath thriller. As violent civil unrest sweeps the nation, a diverse group of stranger's battle outsiders and in-fighting at a remote hideout. Shortly after arrival, divisions among the group become apparent. And as time ticks by, supplies dwindle, fear and anger escalate. But when armed intruders arrive, the group must stick together to survive.
Row 19 (Well Go USA) - May 31st
When several flight passengers suddenly suffer gruesome, unexplained deaths, a young doctor on board begins to suspect that the shadowy, terrifying force behind her own worst childhood nightmare may be back for blood.