Happy Monday, everyone! We have an amazing week of home media releases on the horizon that has a little something to offer every kind of genre fan out there. For you fans of the Winchester Boys out there, the final season of Supernatural is headed home on Tuesday as well as a box set of the complete series. Joe Dante's underrated Explorers is making its way to Blu-ray this week, too, courtesy of Shout! Select, and if you're looking to upgrade a few of Alfred Hitchcock's classics to 4K, both Psycho and The Birds are getting the Ultra HD overhaul.
Vinegar Syndrome is also keeping busy this week with their releases of All-American Murder and The Cellar, and if you're a fan of horror comedies, be sure to check out Benny Loves You from Epic Pictures. Nightmare Alley is getting the Criterion treatment this Tuesday and Blue Underground has also put together a brand new 4K presentation of The Final Countdown.
Other Blu-ray and DVD releases for May 25th include Don't Look Now, Super 8 in 4K, Breaking Spirits, Devil in the Woods, and a Love After Death/The Good, The Bad and The Beautiful double feature from AGFA/Something Weird.
All-American Murder (Vinegar Syndrome, Blu-ray)
Artie Logan has a history of getting himself in trouble. He's been kicked out of every school he's attended and is no friend to the law, which makes matters extra complicated for his wealthy father, who happens to be a judge. Given one last chance, Artie is shipped off to Fairfield College. But when his new fling, and senator's daughter, Tally, is burned to death by an unknown assailant, suspicion immediately falls on Artie. Adamant of his innocence, he's granted a 24 hour period in which to unmask the actual culprit. As his hours of freedom dwindle, the killer strikes again and again...
A twisted hybrid of slasher and giallo, ALL-AMERICAN MURDER is the sole theatrical feature by acclaimed actor and TV director, Anson Williams (Happy Days) and co-stars Academy Award winner Christopher Walken (The Deer Hunter), Charlie Schlatter (18 Again), and Josie Bissett (TV's Melrose Place). Tightly paced, suspenseful, and featuring an array of unexpectedly grisly murders, Vinegar Syndrome is proud to bring this under-seen piece of early 90s horror to Blu-ray, newly restored in 2K from its 35mm interpositive.
Bonus Features:
Region Free Blu-ray

Newly scanned & restored in 2k from its 35mm interpositive

Commentary track with The Hysteria Continues!

"Being on a Team" - an interview with actor Charlie Schlatter

"A Valuable Experience" - an interview with cinematographer Geoffrey Schaaf

Reversible cover artwork

English SDH subtitles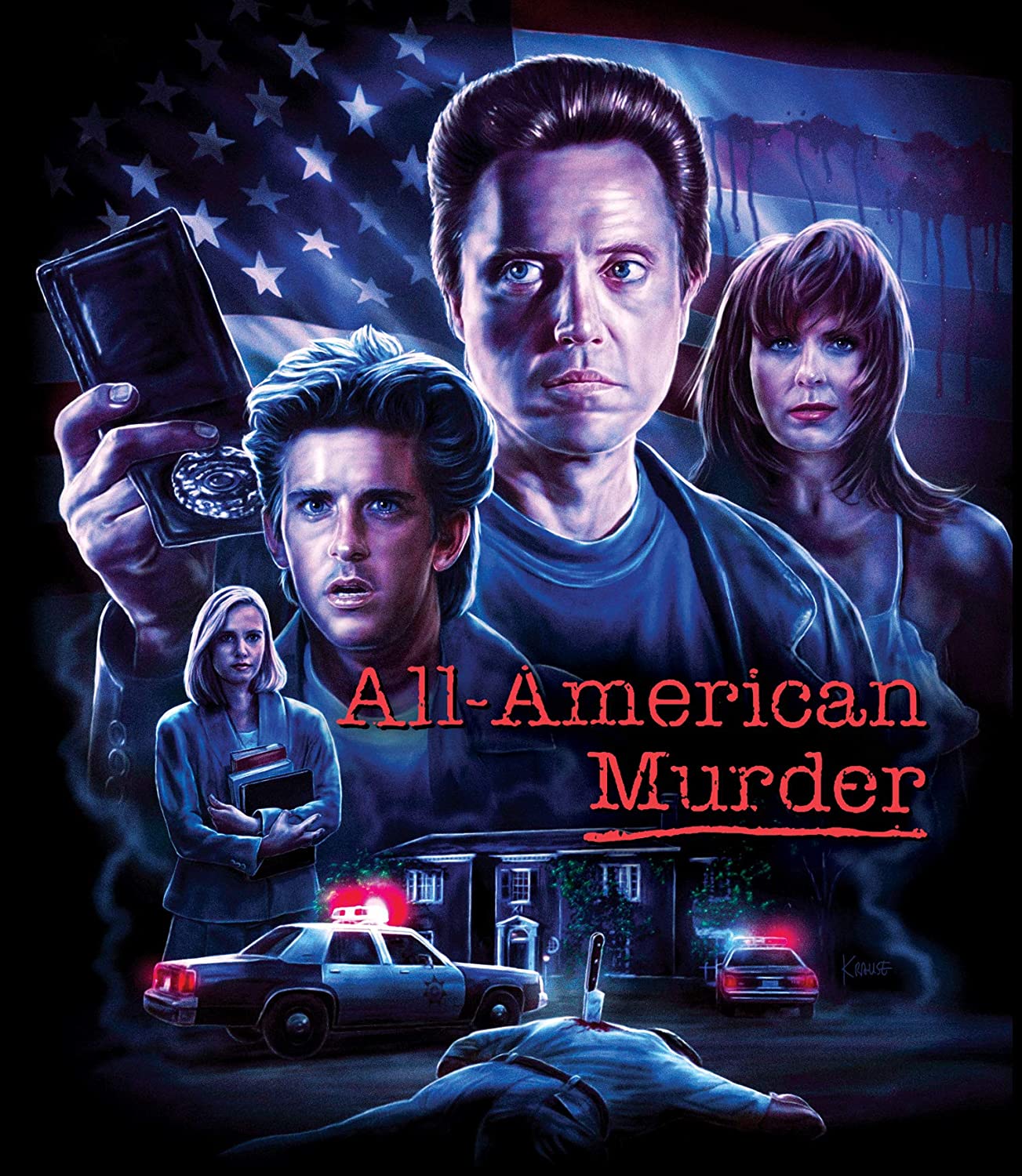 Benny Loves You (Epic Pictures, Blu-ray & DVD)
After the accidental death of his parents, Jack must sell his family home and start a new life. Cleaning out the house, Jack trashes his family belongings including his beloved childhood stuffed animal, Benny. It's a move that turns deadly as Benny springs to life with one goal in mind, protect Jack at all cost!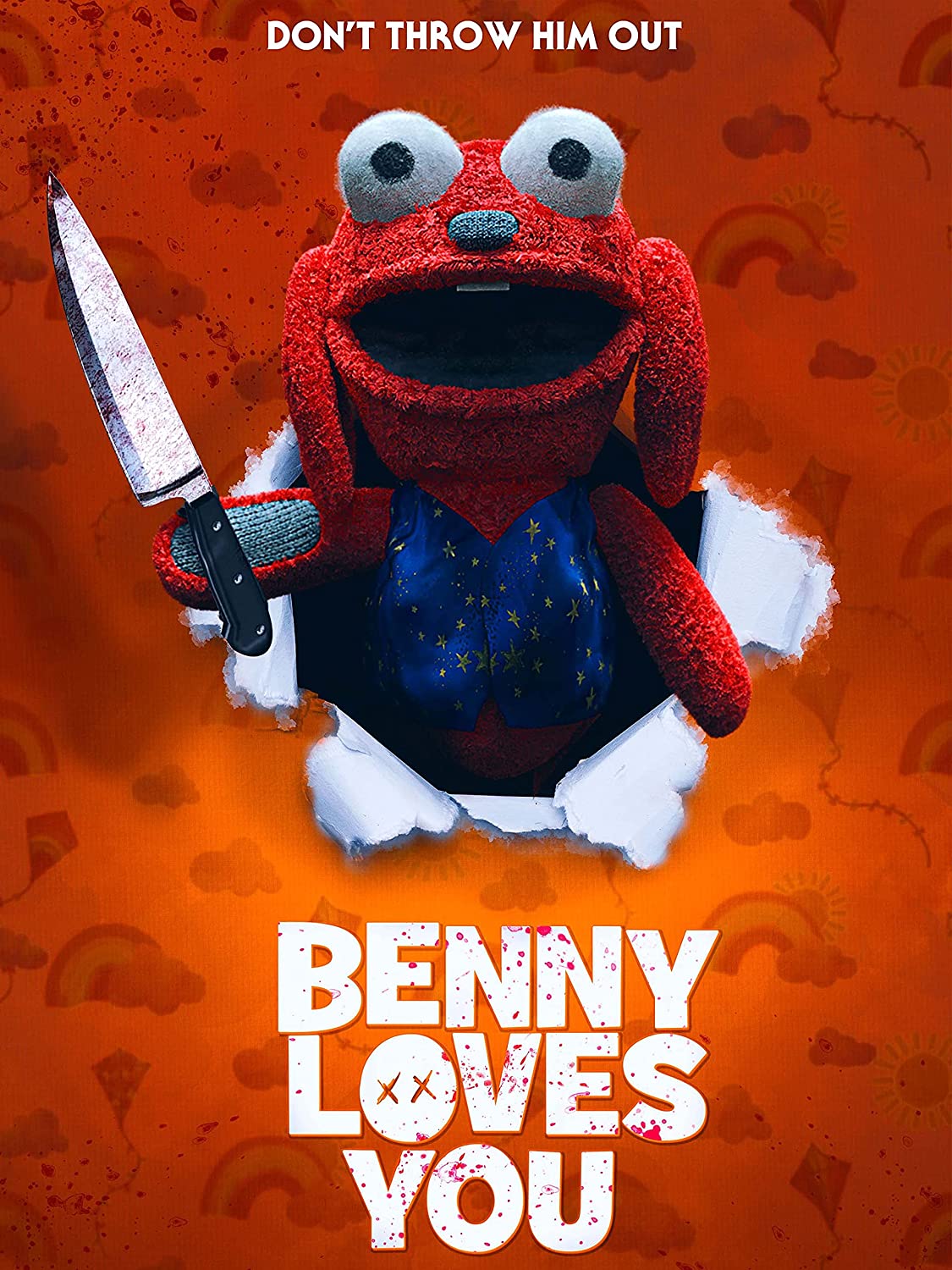 The Birds 4K (Universal Pictures Home Entertainment, 4K Ultra HD/Blu Combo)
Alfred Hitchcock's The Birds is an unforgettable masterpiece that is considered one of the most terrifying films from the Master of Suspense. When beautiful, blonde Melanie Daniels (Tippi Hedren) travels to Bodega Bay in pursuit of eligible bachelor Mitch Brenner (Rod Taylor), she is inexplicably attacked by a seagull. Suddenly, thousands of birds begin to flock into town, preying on schoolchildren and residents in a terrifying series of attacks. Mitch and Melanie must fight for their lives against a deadly force that cannot be explained or stopped in this film that makes you want to "hold onto something and watch!" (Leonard Maltin's Classic Movie Guide).
Bonus Content:
Includes 4K UHD, Blu-ray and a digital copy of The Birds (Subject to expiration. Go to NBCUCodes.com for details.)

Features High Dynamic Range (HDR10) for Brighter, Deeper, More Lifelike Color

The Birds: Hitchcock's Monster Movie

All About The Birds

Tippi Hedren's Screen Test

Deleted Scenes

The Original Ending

Hitchcock/Truffaut

The Birds Is Coming (Universal International Newsreel)

Suspense Story: National Press Club Hears Hitchcock (Universal International Newsreel)

Theatrical Trailer

100 Years of Universal: Restoring the Classics

100 Years of Universal: The Lot

Deleted Scene

The Birds: Hitchcock's Monster Movie

Storyboard Sequence

Hitchcock / Truffaut Interview Excerpts

Production Photographs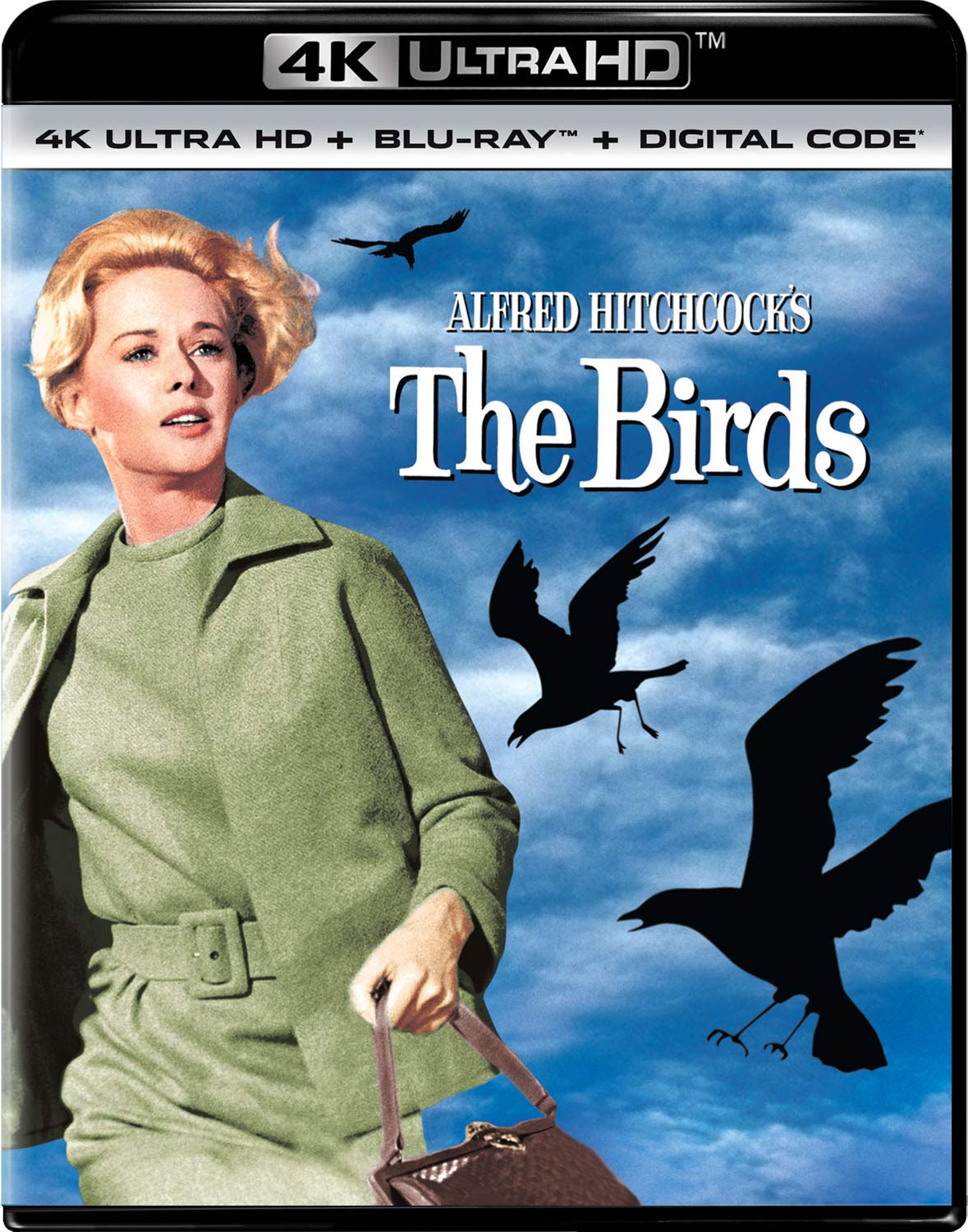 The Cellar (Vinegar Syndrome, Blu-ray)
The Cashen family has just relocated from the city to a farmhouse in the middle of nowhere in Texas. Upon arrival at their new home, Willy, their young son, explores the area, befriending a Native American shaman who warns him of the powerful forces and apparent curse on their land. Meanwhile, at home, Willy senses that there's something unusual about the cellar of their home; specifically that something strange might be living down there...and unfortunately for the Cashens, it's very hungry...
An unfortunately troubled production, with director Kevin Tenney (Night of the Demons, Witchtrap) called in early on to take over directing duties, THE CELLAR is a stylish monster film playing into the folk horror of the American southwest. Starring Patrick Kilpatrick (Minority Report), Academy Award nominee, Chris Miller (Puss In Boots), Suzanne Savoy (The Upside), and veteran character actor Don Collier (Tombstone), Vinegar Syndrome presents THE CELLAR newly restored in 2K and on Blu-ray for the first time, offered in both its commonly seen theatrical cut as well as its never before seen, and vastly superior, original director's cut.
Bonus Features:
Region Free Blu-ray

Newly scanned & restored in 2k from its 35mm original camera negative & the director's personal 35mm lab print

Includes two versions of the film: the theatrical cut and the unseen director's cut

Group commentary on both versions with: Kevin Tenney (director), Suzanne Savoy (actress), and Patrick Kilpatrick (actor)

Introduction by the director

"From Chicken Shit to Chicken Salad, Unearthing the Lost Cellar" - a brand new extended making-of documentary featuring interviews with the cast and crew

Reversible cover artwork

English SDH subtitles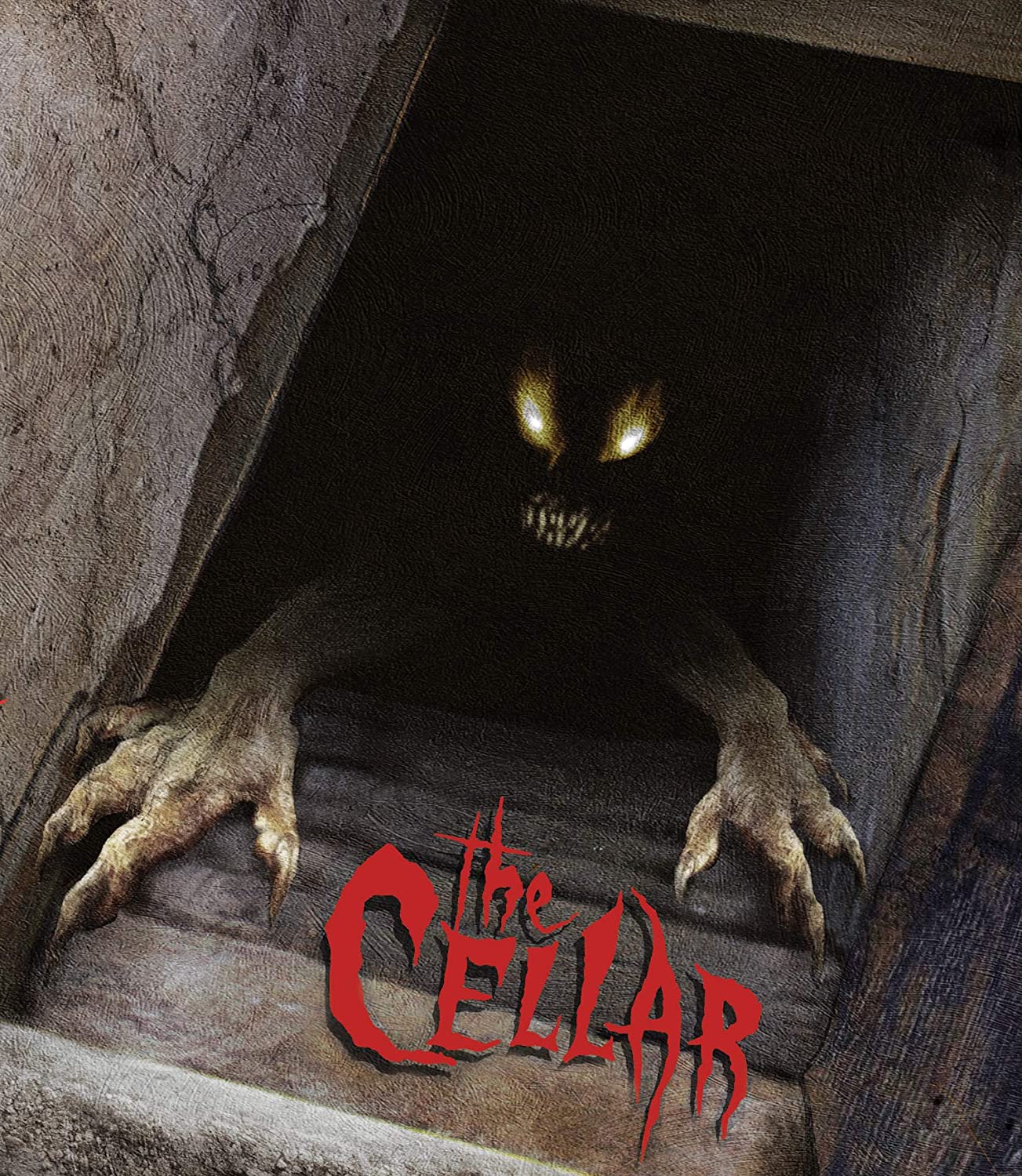 Explorers: Collector's Edition (Shout Select, Blu-ray)
The visionary dreams of three curious and adventuresome young boys become an exciting reality in Explorers, the action-fantasy from acclaimed director Joe Dante (Gremlins), who combines keen humor, warmth and fantasy with unexpected twists. In their makeshift laboratory, the boys use an amazing discovery and their ingenuity to build their own spaceship and launch themselves on a fantastic interplanetary journey. A galaxy of adventure for the whole family, Explorers stars a young River Phoenix (Stand By Me, Sneakers) and Ethan Hawke (Training Day, Reality Bites).
Bonus Content:
Includes the Home Video & Theatrical Cuts of the Film

A Science Fiction Fairy Tale: The Story of Explorers – Featuring New Interviews with Director Joe Dante, Screenwriter Eric Luke, and Star Ethan Hawke

Deleted Scenes with Optional Commentary by Joe Dante

Interviews with Cinematographer John Hora and Editor Tina Hirsch

Theatrical Trailer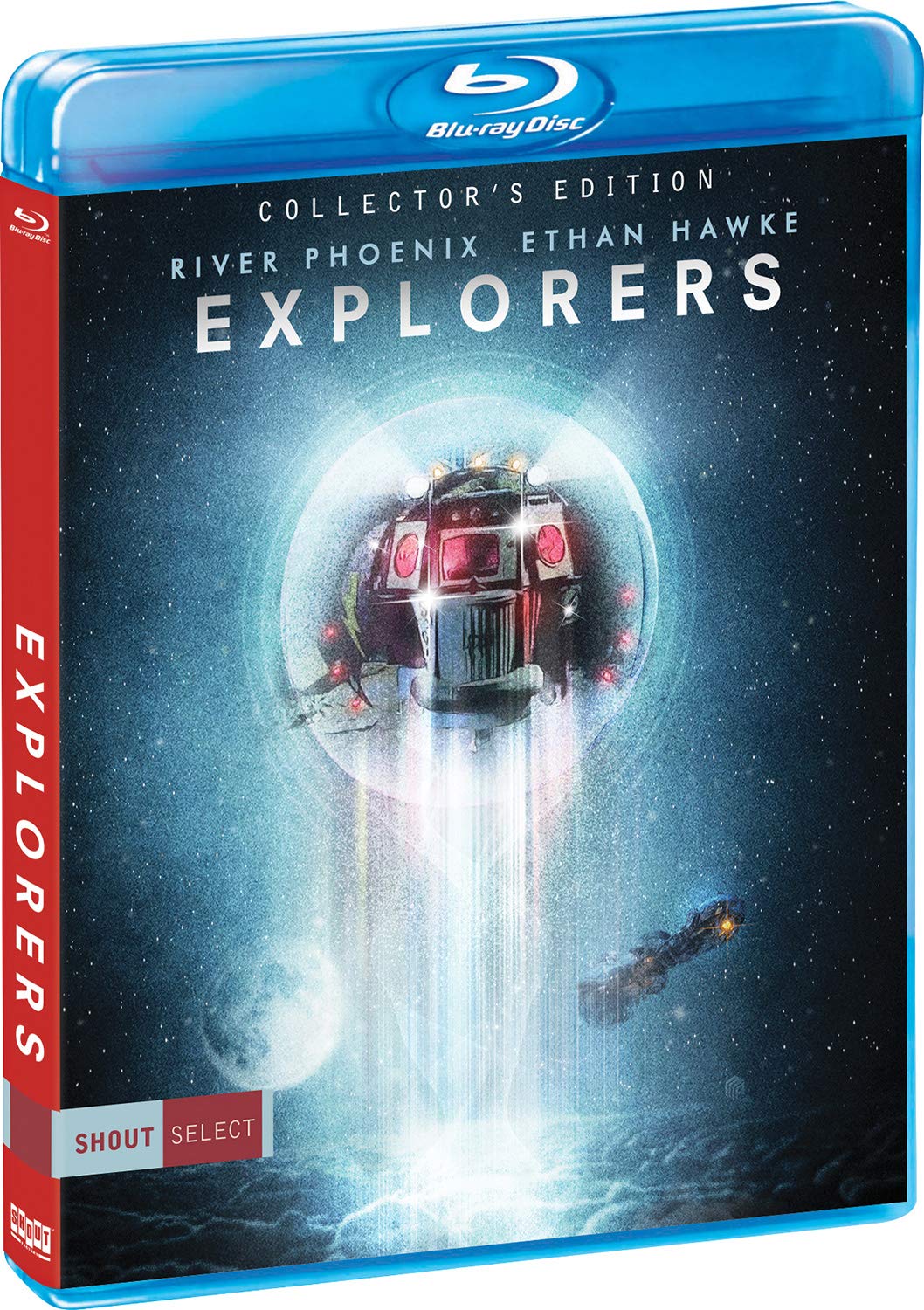 Nightmare Alley: The Criterion Collection (Criterion, Blu-ray)
Darkness lurks behind the bright lights of a traveling carnival in one of the most haunting and perverse film noirs of the 1940s. Adapted from the scandalous and renowned book by William Lindsay Gresham, Nightmare Alley gave Tyrone Power a chance to subvert his matinee-idol image with a ruthless performance as Stan Carlisle, a small-time carny whose unctuous charm propels him to fame as a charlatan spiritualist, but whose unchecked ambition leads him down a path of moral degradation and self-destruction. Although its strange, sordid atmosphere shocked contemporary audiences, this long difficult-to-see reflection of postwar angst has now taken its place as one of the defining noirs of its era—a fate-fueled downward slide into existential oblivion.
BLU-RAY SPECIAL EDITION FEATURES • New 4K digital restoration, with uncompressed monaural soundtrack • Audio commentary from 2005 featuring film historians James Ursini and Alain Silver • New interview with critic Imogen Sara Smith • New interview with performer and historian Todd Robbins • Interview from 2007 with actor Coleen Gray • Audio excerpt of a 1971 interview with Henry King in which the filmmaker discusses actor Tyrone Power • Trailer • English subtitles for the deaf and hard of hearing • PLUS: An essay by film critic and screenwriter Kim Morgan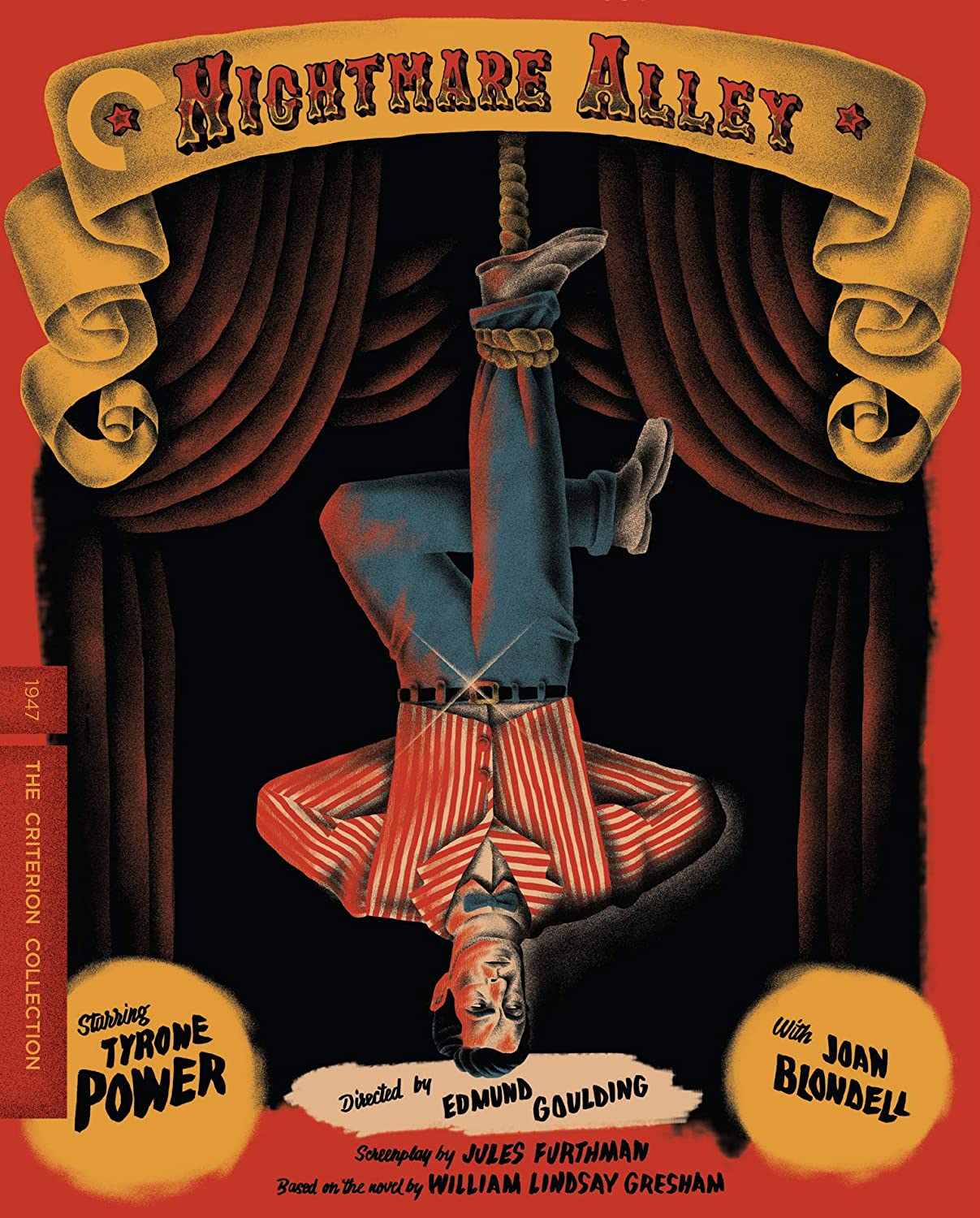 Psycho (1960) 4K (Universal Pictures Home Entertainment, 4K Ultra HD/Blu Combo)
One of the most shocking films of all time, Alfred Hitchcock's Psycho changed the thriller genre forever. After its original release in 1960, the film was censored for decades…until now. Join the Master of Suspense on a chilling journey as an unsuspecting victim (Janet Leigh) visits the Bates Motel and falls prey to one of cinema's most notorious psychopaths—Norman Bates (Anthony Perkins). Featuring one of the most iconic scenes in film history—the famous "shower scene," Psycho is "still terrifying after all these years" (Leonard Maltin's Classic Movie Guide).
Bonus Content:
Includes 4K UHD, Blu-ray and a digital copy of Psycho (1960) - Uncut (Subject to expiration. Go to NBCUCodes.com for details.)

Features High Dynamic Range (HDR10) for Brighter, Deeper, More Lifelike Color

The Making of Psycho

Psycho Sound

In The Master's Shadow: Hitchcock's Legacy

Hitchcock/Truffaut

Newsreel Footage: The Release of Psycho

The Shower Scene: With and Without Music

The Shower Sequence: Storyboards by Saul Bass

The Psycho Archives

Posters and Psycho Ads

Lobby Cards

Behind-the-Scenes Photographs

Production Photographs

Psycho Theatrical Trailers

Psycho Re-release Trailers

Feature Commentary with Stephen Rebello, author of "Alfred Hitchcock and The Making of Psycho"

In The Master's Shadow: Hitchcock's Legacy

The Shower Sequence: Storyboards by Saul Bass

Psycho Re-release Trailer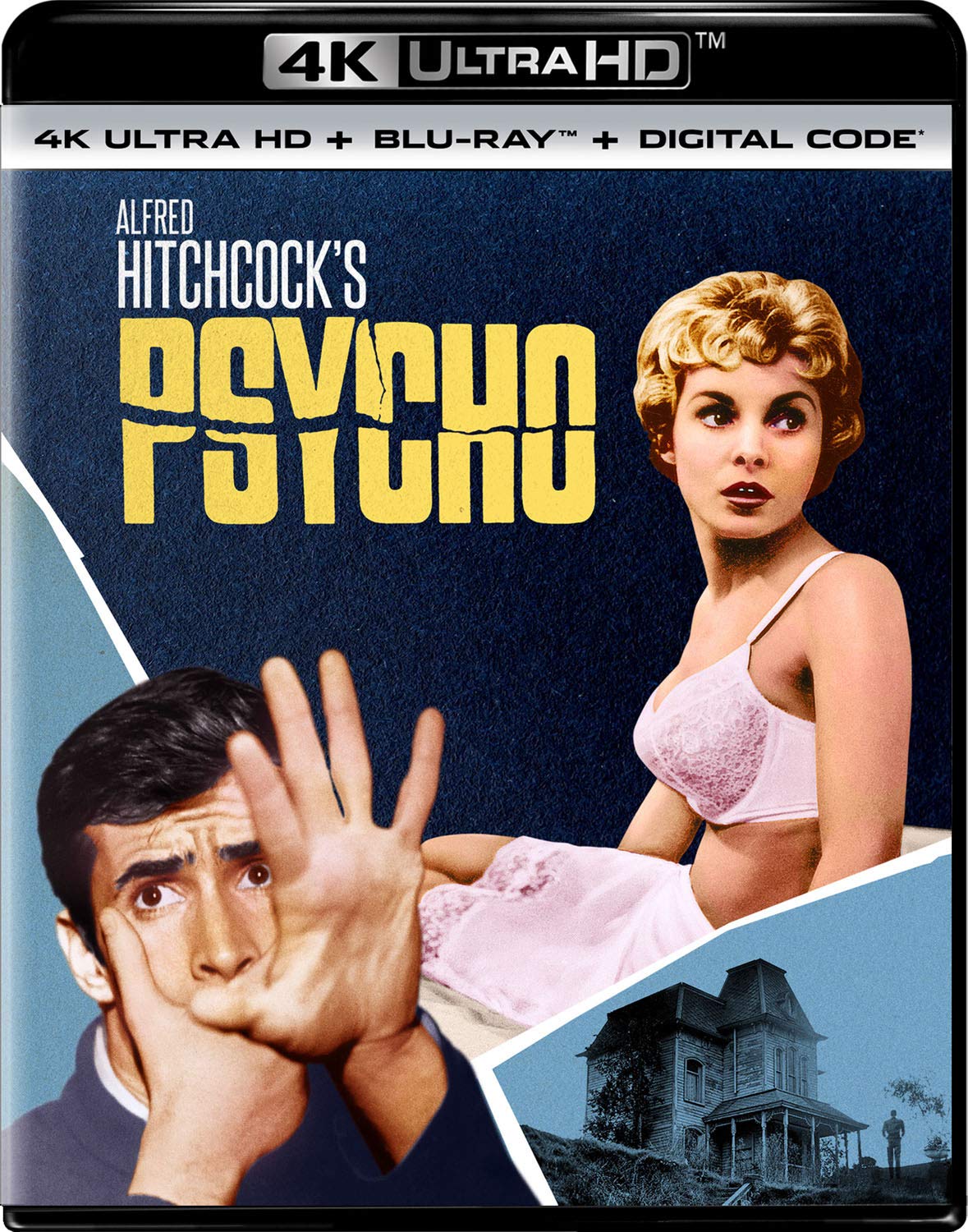 Supernatural: The Complete Fifteenth Season (Warner Bros. Home Entertainment, Blu-ray & DVD)
The epic journey of the Winchester brothers come to a close as SUPERNATURAL enters its fifteenth and final season. Sam (Jared Padalecki) and Dean (Jensen Ackles) and the angel Castiel (Misha Collins) have battled demons and angels, mythical creatures and monsters, in a seemingly unending quest to save the world. But in the final battle of the show's 14th season, they faced off against God Himself (Rob Benedict) – refusing to kill their surrogate nephilim son Jack (Alexander Calvert), and thus bringing about God's decision to end this reality once and for all...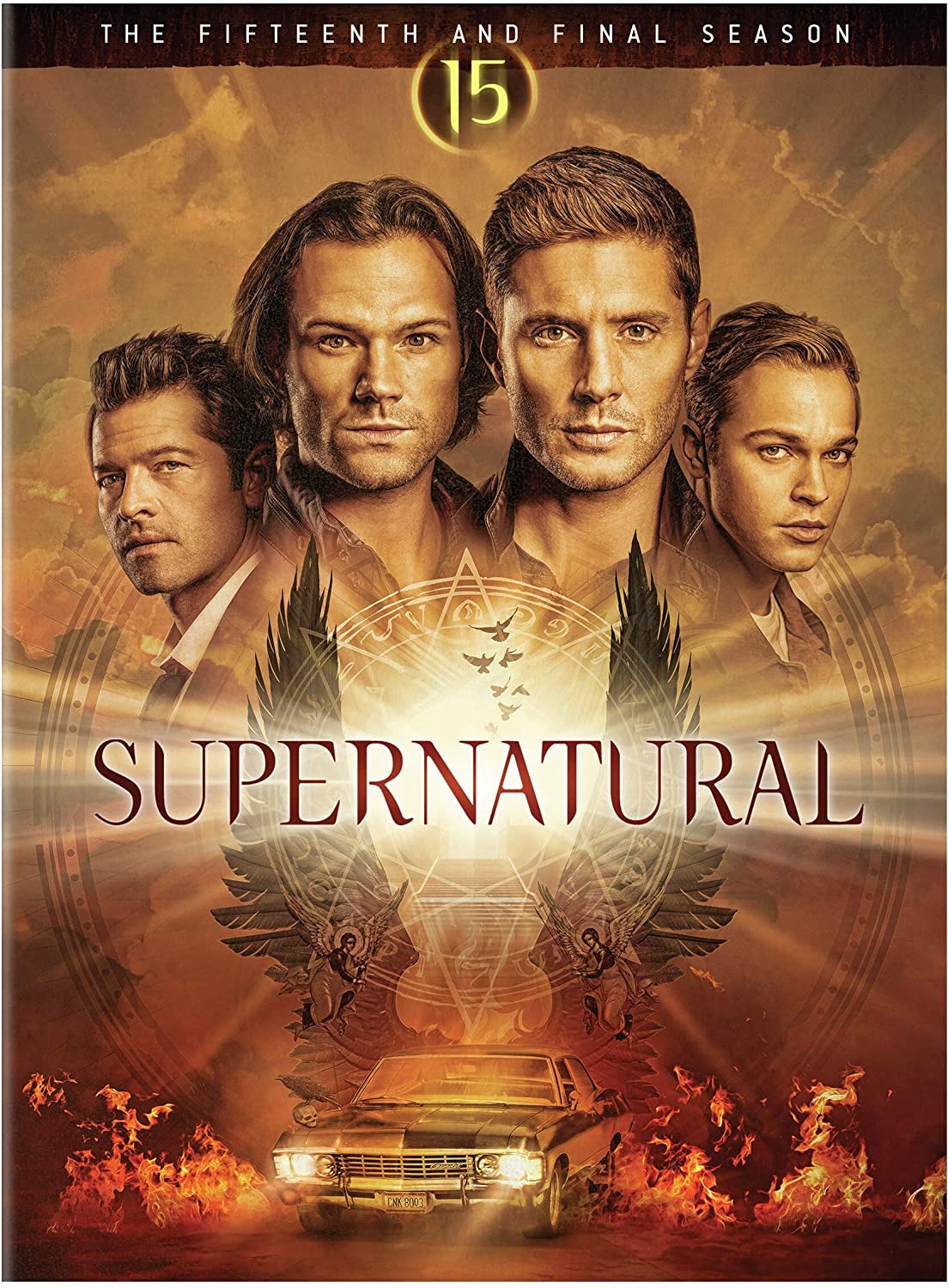 ALSO AVAILABLE THIS WEEK:
Breaking Spirits (Wild Eye Releasing, DVD)
Devil in the Woods (Bayview Films, DVD)
Don't Look Now (Paramount Home Entertainment, Blu/Digital Combo)
The Final Countdown 4K (Blue Underground, 4K Ultra HD/Blu/CD Combo)
Love After Death/The Good, The Bad and The Beautiful (AGFA/Something Weird, Blu-ray)
Rosemary's Baby (Paramount Home Entertainment, Blu/Digital Combo)
Super 8 4K (Paramount Home Entertainment, Blu/Digital Combo)
Supernatural: The Complete Series (Warner Bros. Home Entertainment, Blu/Digital Combo)