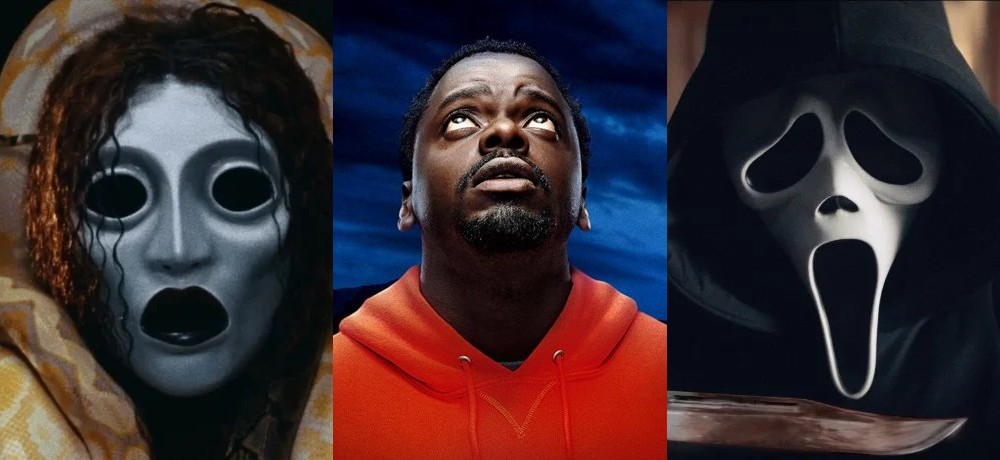 It's been a rough year and I know I'm not the only one. The harsh reality that the COVID-19 pandemic has become a part of everyday life, despite the fact that a lot of people continue to ignore it, coupled with the fact that just living day to day has become a major struggle for a lot of us this year, has led to folks looking for some form of escape, even if it's brief. That's where movies, television, and games come in. Movies are my escape. Movies make me happy. Talking to filmmakers about making movies makes me happy. I love all kinds of movies, but horror is my favorite genre. Horror is the genre I visit daily. I know I've said it in previous years, but damn, 2022 has been an amazing year for horror, which just so happens to be the genre most equipped to deal with themes of loneliness, isolation, grief, and trauma. Horror is great at helping to process a lot of those feelings, which is why the genre does so well when life seems bleak. From virtual film festivals to major Hollywood releases, 2022 gave us an unbelievable amount of impressive horror from a highly diverse group of filmmakers and creators.
In no particular order, these are my favorite horror experiences of 2022.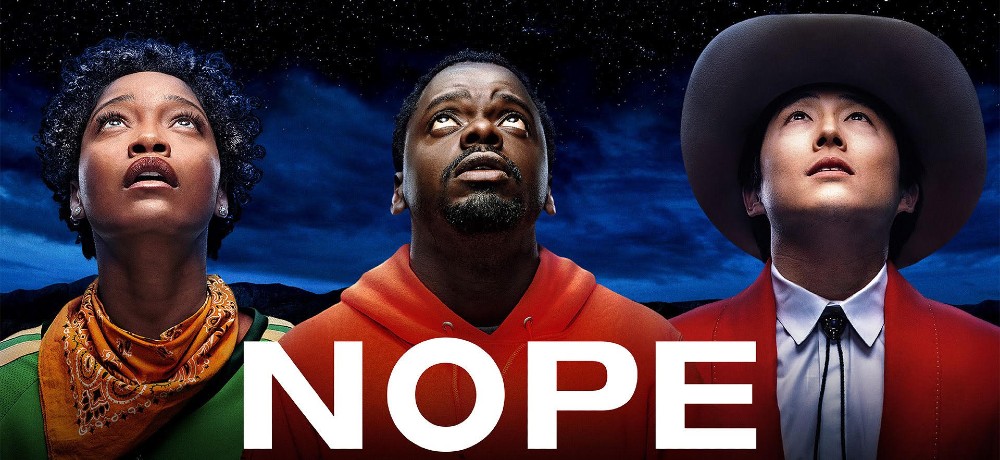 Nope: In Jordan Peele's third film, Nope, OJ (Daniel Kaluuya) asks, "What's a bad miracle?" The answer is humans' insatiable need to make a spectacle out of awful, impossible things and this film deals with several incidents that could be called a bad miracle. From cinematographer Hoyte Van Hoytema's mind blowing day for night filmmaking to sound design that hits the audience on a visceral level to make what's happening on screen all the more unnerving, to spectacular performances from Kaluuya, Keke Palmer, Brandon Perea, Steven Yeun, and Michael Wincott, and the incredible story of Jean Jacket, Nope is a masterclass in filmmaking. I hope this film is taught in film schools for years to come.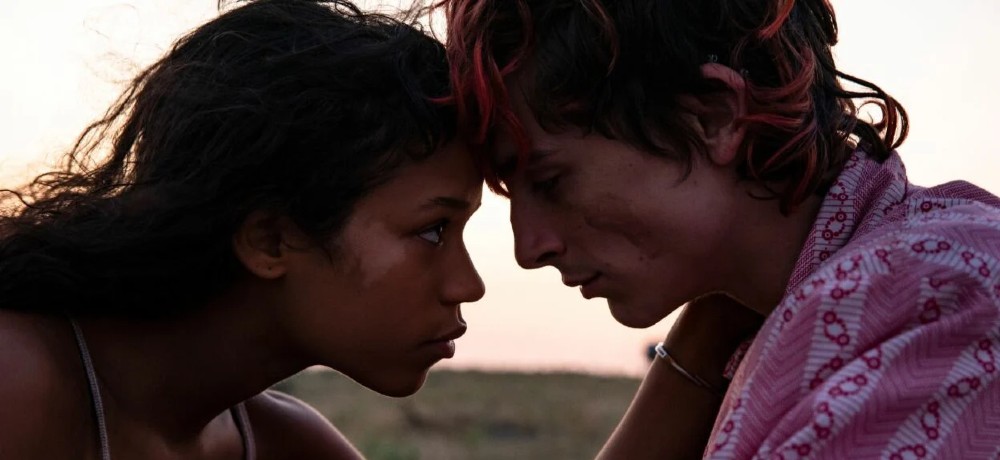 Bones and All: Horror can be more than just blood and slashers. Horror can be emotional. Luca Guadagnino's Bones and All encompasses all the things that make horror such a great genre. Yes, it's about cannibalism, but at its heart, the film is about the loneliness and isolation that Maren (Taylor Russell) experiences in her journey of self-discovery. Maren was born an eater, something she has little control over. She finds a kindred spirit in fellow eater Lee (Timothée Chalamet) and their love story is beautiful and grotesque and disturbing. This movie devastated me, but it's a film I will revisit often because I relate to the themes of isolation and loneliness at its core and it's just a gorgeous film with a fantastic score by Trent Reznor and Atticus Ross.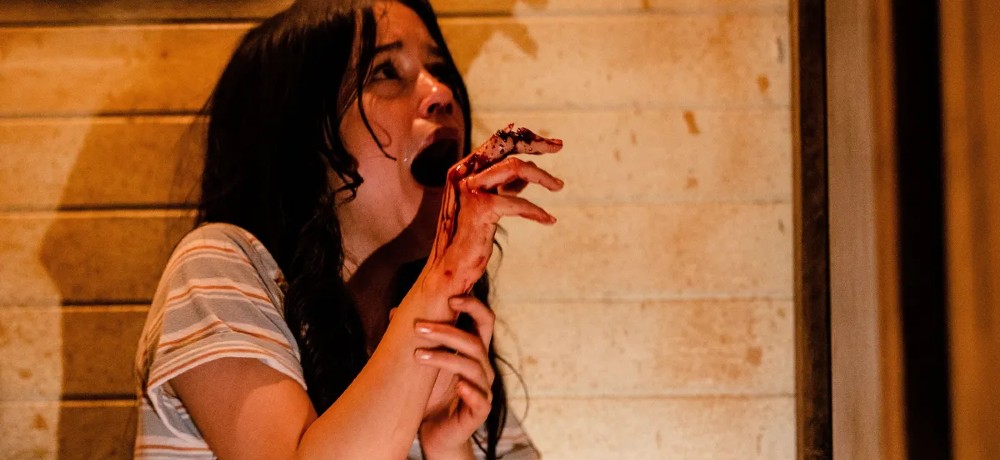 X: Ti West's X perfectly blends sex and blood to make what feels like an authentic seventies slasher movie. This film features amazing cinematography, gnarly practical effects, and killer performances from Brittany Snow and of course, Mia Goth. X is the first film in a trilogy, which includes Pearl and the upcoming Maxxxine. Goth serves as a co-writer with West on the trilogy and her over the top, outstanding performances are the reason audiences will come back for more to see how the trilogy ends. Seeing X in a packed theater and hearing the audience reactions was one of the wildest and most memorable horror experiences of the year.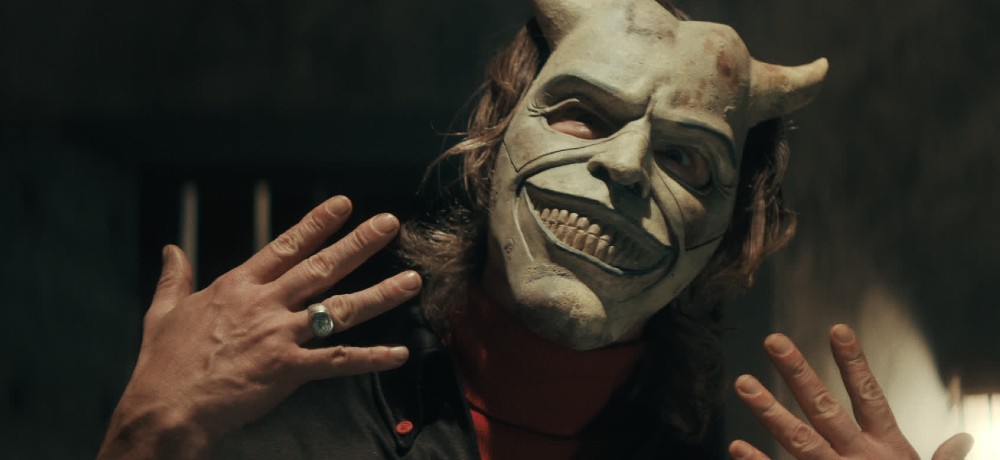 The Black Phone: Based on the short story by Joe Hill, and written by C. Robert Cargill and Scott Derrickson, and directed by Derrickson, The Black Phone introduces the terrifying child killer The Grabber. Ethan Hawke gives a chilling and sinister performance as The Grabber, who abducts Finney, played by Mason Thames. Aided by The Grabber's previous victims, Finney is tasked with trying to outsmart the killer in order to survive. Featuring fantastic performances from Thames and Madeleine McGraw, who plays Finney's sister Gwen, and a truly menacing performance from Hawke, The Black Phone made me so much more emotional than I expected it to. The film expertly portrays themes of childhood trauma and deep-rooted fears, and The Grabber is a character you won't soon forget.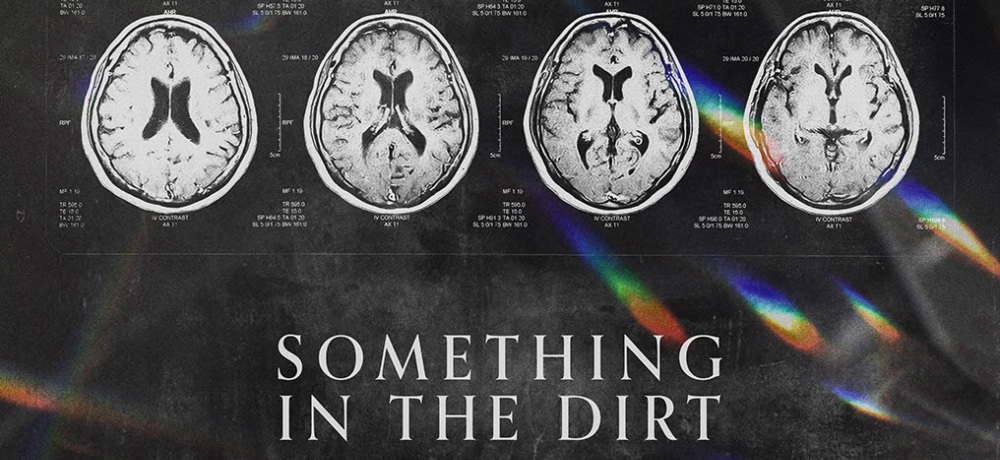 Something in the Dirt: Written by Justin Benson and directed by Benson and Aaron Moorhead, who are known for their mind-blowing films The Endless and Synchronic, Something in the Dirt is an exhilarating dive into the paranormal and conspiracy theories. When friends John (Moorhead) and Levi (Benson) begin experiencing unexplained activity, their attempts to document the activity take them and the audience on a mind-bending trip into the unknown. I'm a big fan of Benson and Moorhead's work, but one of the many reasons I love this film is because the pair shot the film DIY style, during the pandemic, with producer David Lawson, Jr., using personal props, and I just think the fact they created such an incredible film on a small budget, using their own stuff, is amazing. Benson and Moorhead never disappoint in breaking your brain and Something in the Dirt does just that. Much like their previous films, Something in the Dirt is a movie you will be thinking about for a long time.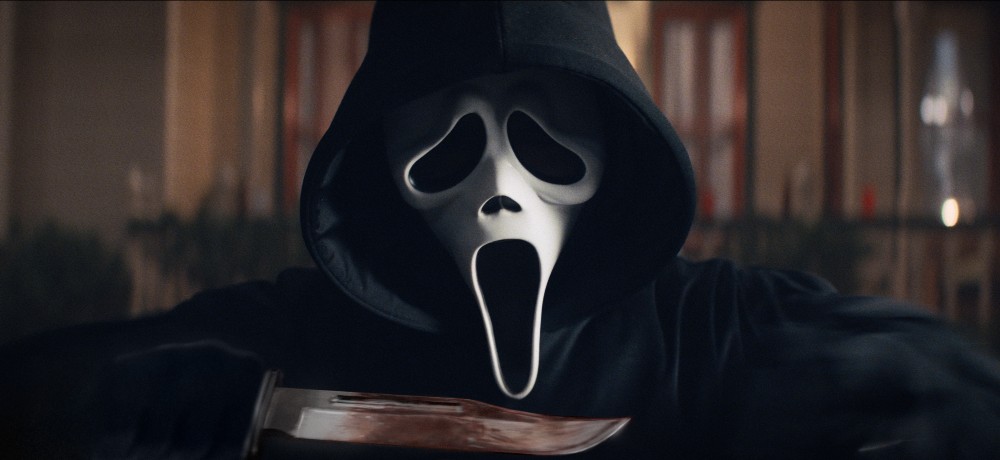 Scream: Written by James Vanderbilt and Guy Busick, and based on characters created by Kevin Williamson, directing duo Tyler Gillett and Matt Bettinelli-Olpin, also known as Radio Silence, reignite the series created by the late Wes Craven, with Scream, the fifth film in the franchise. Twenty-five years after someone in a Ghostface costume terrorized Woodsboro, Scream brings back Sidney Prescott (Neve Campbell), Dewey Riley (David Arquette), and Gale Weathers (Courtney Cox), to help solve a new series of attacks. The film not only brings back legacy characters, but also introduces a new group of characters, including Jenna Ortega as Tara, Melissa Barrera as her sister Sam, and Jasmin Savoy Brown and Mason Gooding as brother and sister Mindy and Chad Meeks-Martin, whose uncle Randy Meeks (Jamie Kennedy) was killed by Ghostface in Scream 2. Radio Silence does a wonderful job of paying tribute to Wes Craven with Scream and uses even more amusingly meta ways of telling the story of a new Ghostface killer and a new generation of victims and survivors. As a huge fan of Wes Craven and the Scream series, I love Scream (2022) and think it's a fitting addition to the franchise.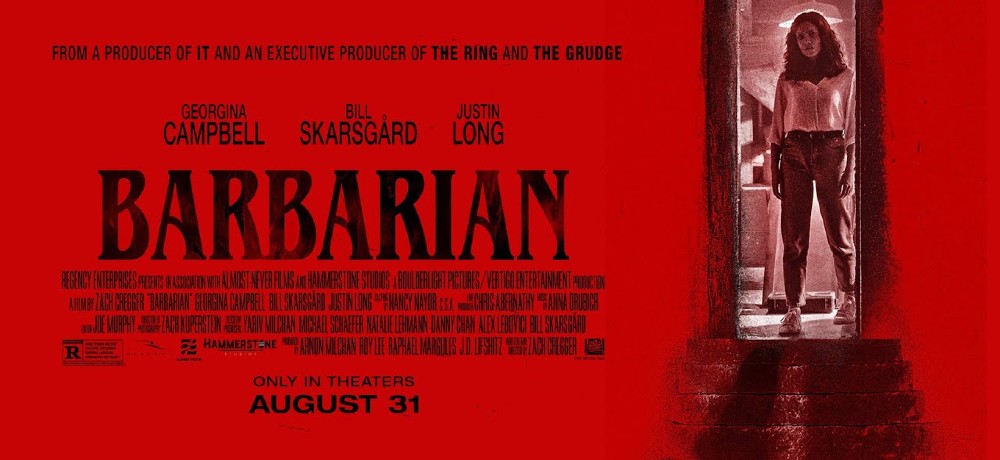 Barbarian: Written and directed by Zach Cregger in his feature film debut, Barbarian begins with Tess (Georgina Campbell) checking into an Airbnb that is already occupied by Keith (Bill Skarsgård). Barbarian masterfully tricks the audience into thinking it's just going to be a scary Airbnb encounter with a weird guy, but there is so much more. With the introduction of AJ, played by Justin Long, the story takes unexpected twists and turns for some unbelievably gruesome revelations. Notable is the very smart casting of Bill Skarsgård and Justin Long in roles you wouldn't expect, as well as the always amazing Richard Brake in just the type of role we love to see from him. One of the great things about Barbarian is that once it gets going, the film has no mercy on the audience and becomes almost unbearably intense, but it's impossible to look away. Barbarian made audiences scream like few movies can. I had to wait to see Barbarian when it hit HBO Max and it definitely lived up to the hype.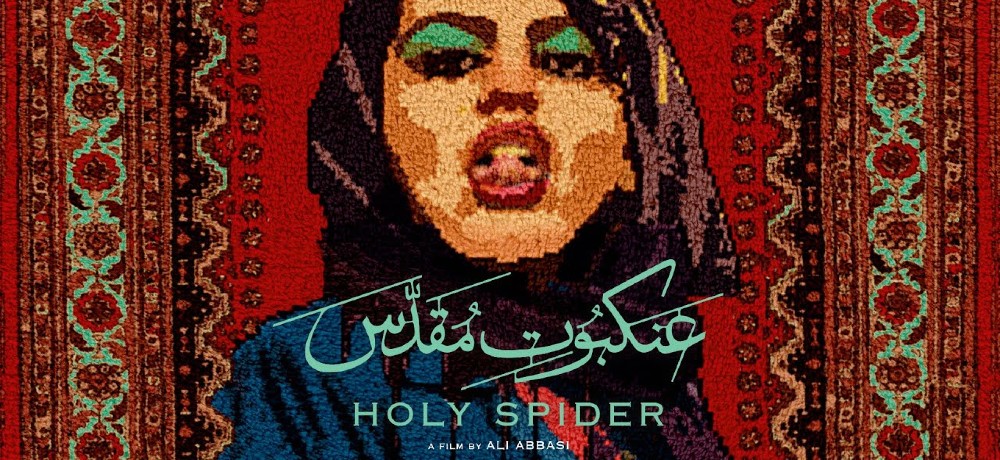 Holy Spider: Written by Ali Abbasi, Afshin Kamran Bahrami, and Jonas Wagner, and directed by Abbasi, and inspired by a real serial killer, Holy Spider tells the story of a female journalist investigating a series of murders in Mashhad. The film provides an intimate, unflinching look at what it's like to be a woman in Iran and it's impossible not to think about the current protests for women's rights taking place in Iran right now. Zar Amir-Ebrahimi gives a phenomenal performance as the journalist Rahimi, who ends up risking her life to help catch the serial killer. This film is brutal, horrifying, and infuriating, and if it doesn't make you sit up and pay attention to what's going on in the world around you, I don't know what will. Holy Spider is one of the most haunting horror experiences I had this year.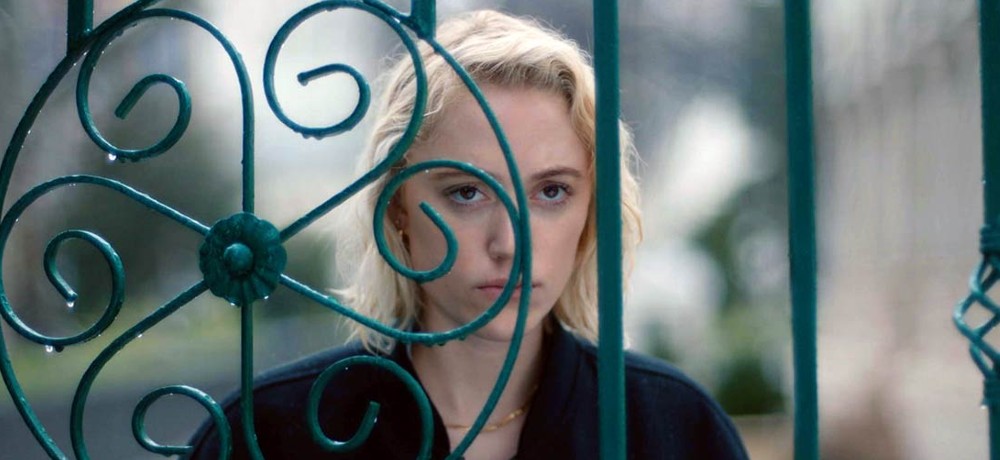 Watcher: Written by Zack Ford and Chloe Okuno and directed by Okuno, Watcher tells the story of an American woman named Julia (Maika Monroe) who moves to Bucharest with her husband and begins to believe she is being watched by a serial killer. The story slowly builds a feeling of dread as Julia desperately tries to get someone to believe she is being watched from her apartment window. The film features an amazing performance from Monroe and will leave you hanging on the edge of your seat as Julia attempts to learn the identity of the killer. Watcher feels perfectly Hitchcockian in the way it's shot, and the way Julia's story unfolds leading up to a jaw-dropping conclusion. Watcher has all the ingredients of an old school thriller, which ultimately speaks to the massive talent of Okuno as a filmmaker. I can't wait to see what she does next.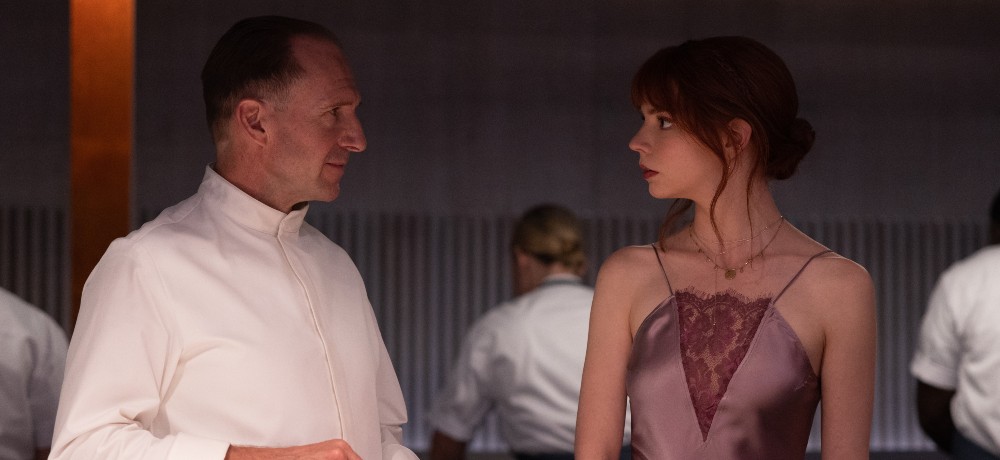 The Menu: Written by Seth Reiss and Will Tracy and directed by Mark Mylod, The Menu is a clever satire about class and the culinary industry. Ralph Fiennes plays Julian Slowik, the Executive Chef of the very exclusive restaurant Hawthorne. Chef Slowik welcomes a group of elite guests to the remote island where Hawthorne is located and plans to serve them a meal they will never forget. Besides the twisted humor The Menu serves up, the best thing about this film is how accurate it is in its portrayal of the Executive Chef. Having been with a significant other who is an Executive Chef for over a decade, I can attest to the fact that the insane stress, constant strive for unattainable perfection, and ultimate creative burnout are all very real side effects of working in this industry. The fact that this movie is not just entertaining, but relatable on a personal level, minus the killing part of course, makes it all the more enjoyable.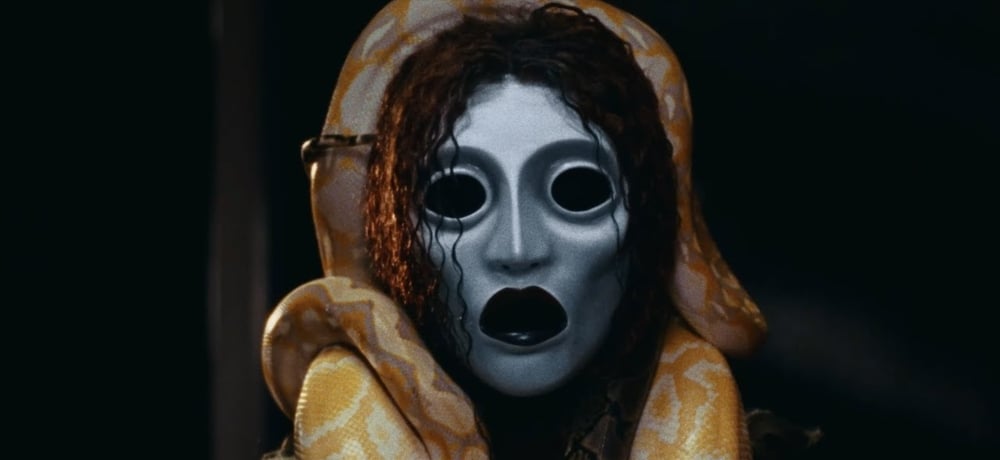 A Wounded Fawn: A Wounded Fawn is director Travis Stevens' third film and with each film, he creates something totally unexpected, and he just keeps getting better. A Wounded Fawn features Josh Ruben as a very creepy serial killer, a kind of role I have never seen him play before and he totally owns it. Ruben plays Bruce, a seemingly likable guy who invites his new girlfriend Meredith (Sarah Lind) on a weekend getaway. Meredith has no idea Bruce intends to kill her and what ensues is a hallucinogenic combination of Greek tragedy and Giallo fever dream. Along with standout performances from Ruben and Lind, this film features exquisitely bizarre visuals and one of the most memorable end credits scenes I've seen in a long time.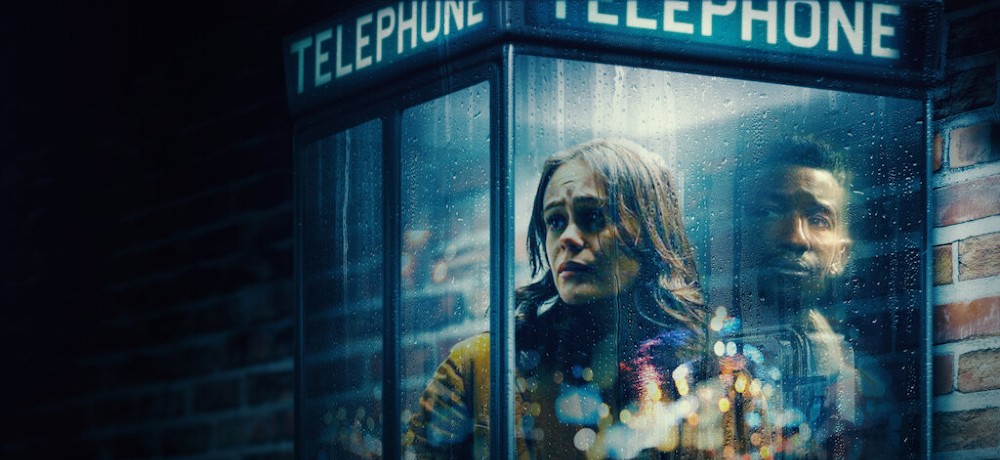 Archive 81: Created by Rebecca Sonnenshine, with episodes directed by Rebecca Thomas, Haifaa Al-Mansour, and Justin Benson and Aaron Moorhead, the limited series Archive 81 premiered on Netflix in January of this year. Archive 81 tells the captivating story of Dan (Mamoudou Athie), an archivist who takes a job restoring videotapes. Dan soon discovers the videotapes contain the last communications from a missing woman and finds himself pulled into a mind-altering mystery involving a cult. Similar in nature to Benson and Moorhead's other intoxicatingly mind-boggling work, Archive 81 is extremely binge-worthy, and I consumed all eight episodes in two days and am disappointed we won't be getting a second season.