2019 was a fantastic example of all the good happening in horror right now. Filmmakers who took the genre in new, exciting, and innovative directions with artistic, challenging, daring, grotesque visions of the frightful and fantastic. This passion for genre film fluctuated into books, music, podcasts, toys, and film festivals across the world. It's a great time to be a horror fan. Here are some favorites of 2019: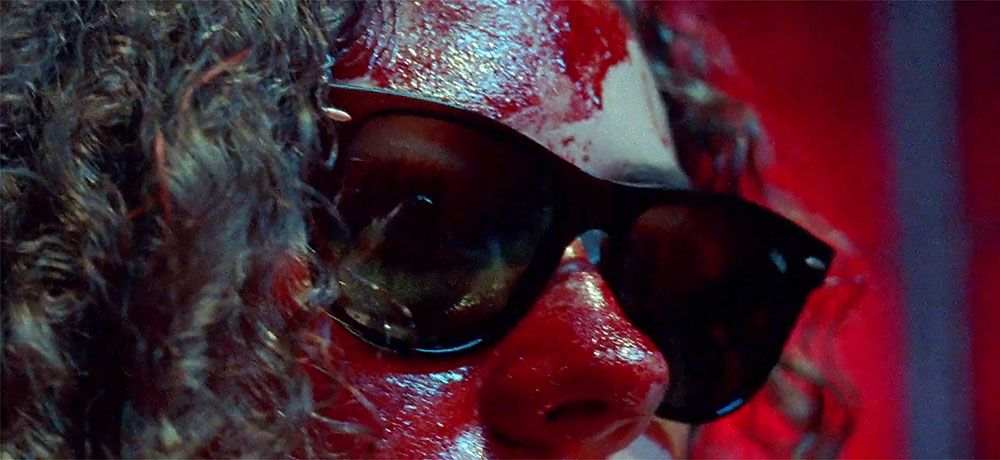 Bliss: "Intensity" would be a good word to describe the cinematic quality of director Joe Begos' film style. "Inspired" is a better word. Begos continues to grow as a filmmaker, taking his punch-in-face style for violence and gore, but continuously creating better characters to interact with in the mayhem that often ensues. Actress Dora Madison plays struggling artist Dezzy with ferocity. Joe Begos is one filmmaker to keep an eye on.
Luz: Crafting tone and establishing an atmosphere are critical elements for any film. Luz, from writer/director Tilman Singer, is a low-budget horror gem filled with eerie 1980s-esque atmosphere, partly accomplished due to being filmed on glorious 16mm film, and a shifting tone that puts a fun spin on the demon possession trope. At a mere 70 minutes, it's impressive how much great cinematic elements—from music, to photography, to performances—are being accomplished in this exceptional film. 
In Fabric: A bizarre garment shop hosting a strange ritual after closing hours plus a haunted red dress plus director Peter Strickland equals… one of the best, weirdest, unique horror anthologies of 2019. Strickland somehow manages to make his unorthodox pacing an attribute that creates a sense of unease as the film shifts and shakes from story to story. Add to this a tone that allows for a complementary blend of humor and horror and In Fabric is one of those strange films that somehow defies easy categorization.
Doctor Sleep: There are moments within Doctor Sleep when Flanagan recreates scenes, characters, and designs from The Shining, and they are amazing and utilized so nicely within the context of the film. Flanagan clearly understands and respects the intention and vision of Stephen King for this story, but also the artistry and structure from Stanley Kubrick, who turned The Shining into one of the best-regarded genre films in history. Doctor Sleep is a film that feels so accomplished in many respects to literary and cinematic visions of the past—a seemingly impossible task when the titans you are paying tribute towards are King and Kubrick. Mike Flanagan has demonstrated with his recent films, and specifically with Doctor Sleep, that he is truly the current master of horror.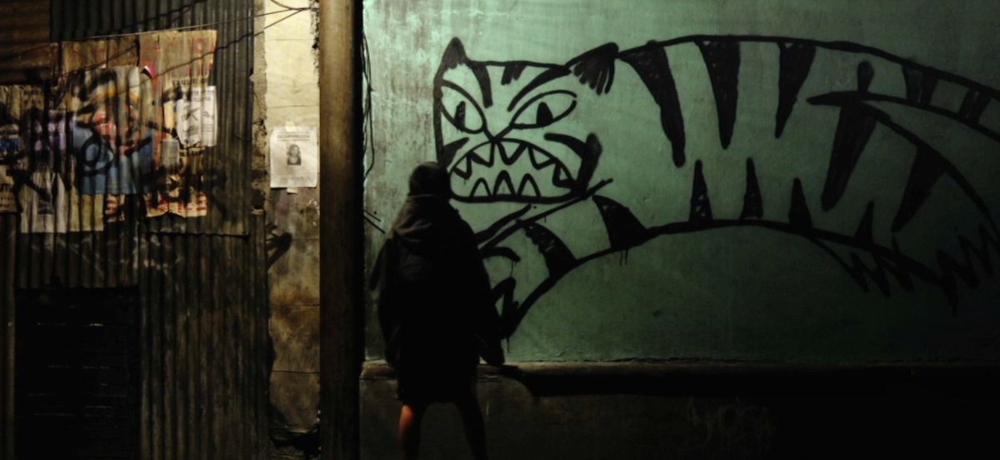 Tigers are not Afraid: In Tigers Are Not Afraid, three magic wishes are given to a group of orphaned children trying to escape awful circumstances chasing them in Mexico. Filmmaker Issa López crafts a magical horror tale grounded in the realism of trauma, utilizing horror and fantasy elements to tell a stunning tale of social commentary, loss of innocence, and the beautiful power of youth. It is a film unlike any you will see this year.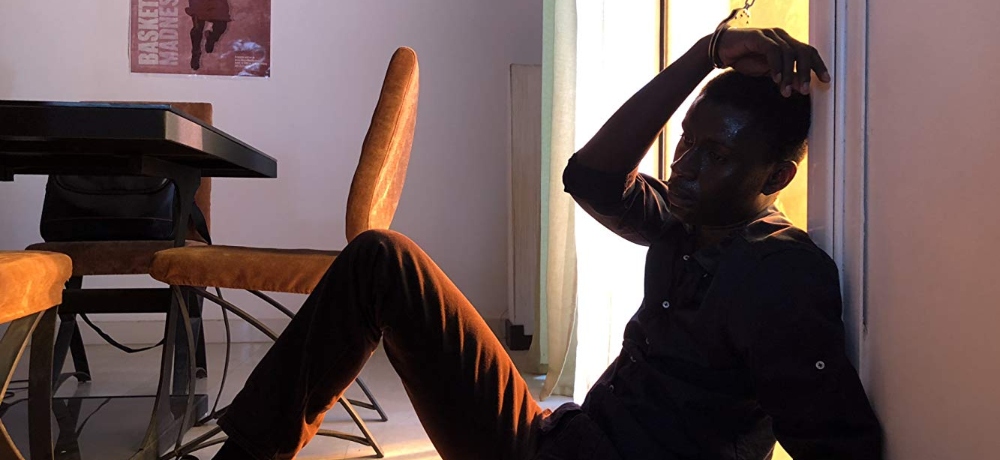 Atlantics: There was no stronger debut film in 2019 than Mati Diop's suspenseful, sensual, supernatural fairy tale. The French-Senegalese director masterfully crafts an emotional tale grounded in the reality of everyday Dakar culture and society. The film makes a shift into something completely different: an unnerving ghost story of vengeance mixed with masterful strokes of social commentary. It's magical realism at its best.
Midsommar: Midsommar is only the second film from director Ari Aster, who last helmed the terrifying Hereditary, and it only continues to strengthen the captivating style and unique voice of the filmmaker. Mr. Aster, amongst many qualities as a filmmaker, understands how one can utilize genre characteristics to tell emotionally complicated stories. Midsommar demonstrates that sometimes the scariest monster isn't a monster at all—sometimes it's the emotion connected with the fear of loss and the outlook towards the unknown or misunderstood elements of the world we live in.
One Cut of the Dead: The zombie subgenre of horror is completely oversaturated, but it hasn't stopped inventive filmmakers from utilizing the living dead to tell creative stories about humanity, society, and culture. One Cut of the Dead does something truly inventive here, a narrative design that is best left to discovery than a cheap spoiler, composing a film that is lighthearted, funny, and sweet. It's more than a B-movie horror film, it's an ode to the process of creativity and creation, to the joy of chasing a dream and dedicating oneself to achieving the goal no matter what stands in your way.
Horror Noire: A History of Black Horror: Watching how horror has changed and morphed throughout history displays a genre that is so much more than simple scares and buckets of blood: it's history, culture, race, gender, and society. Horror Noire should be mandatory film education for budding cinephiles of any genre fascination.
Parasite: Parasite director Bong Joon Ho's masterful multi-mood drama, comedy, thriller, horror film is working on numerous emotions, sometimes individually and sometimes all at once. Bong Joon Ho taps into uneasy subject matter and then easily finds a way to see the unflinching humor within these truths. He introduces fascinating characters who are pushed into complicated situations and are forced to navigate many obstacles. He finds the honesty and humor of real life, and surprisingly amongst all these attributes easily finds the metaphors that shed light on cultural, political, and social commentary. Bong Joon Ho simply has a keen understanding of people and what motivates them to do both beautiful and disgusting things. Parasite is a fascinating exploration of humanity in the best film of the auteur's career.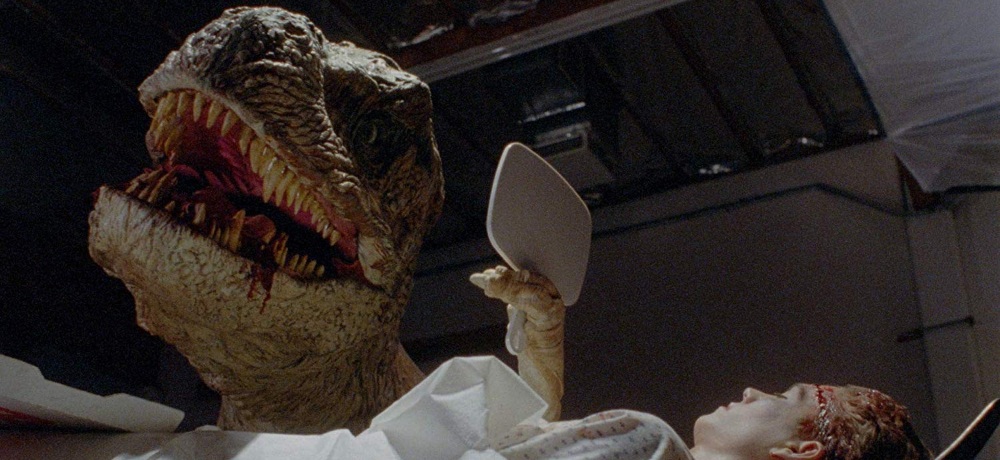 Tammy and the T-Rex (4K UHD): Who knew that this ridiculous, silly film from the mid-'90s would find rediscovery with the addition of the lost 10 minutes of footage from the original production, which turns this film into a complete midnight madness movie? The "gore cut" of this film is bloodier and strangely more bonkers than the premise already conveys. The team at Vinegar Syndrome have done an amazing job with this restoration.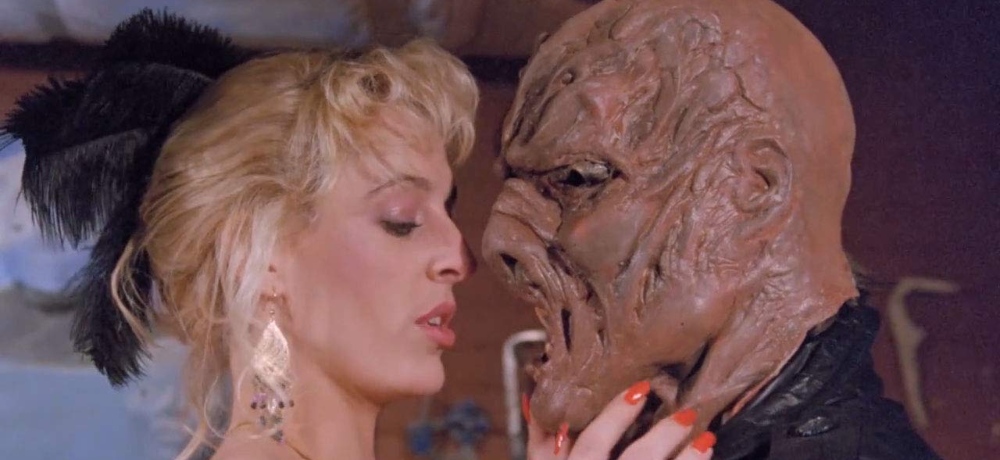 Night Killer (Blu-ray): Alternatively titled Texas Chainsaw Massacre 3, this Claudio Fragasso film, which was ultimately handed over to Bruno Mattei for additional gory set pieces in the end, was one of the strangest discoveries of 2019. A rubber-masked killer with a razor-fingered glove stalks an unstable woman who is in a relationship with an even more unstable man. It's part bonkers giallo and a slimy slasher film wrapped in that weird VHS store discovery of the '90s, but it's completely bizarre and oddly compelling. Severin Films continues their excellent work with a beautifully packaged disc. If you purchased the bundle, you also got a large sticker… it continuously gets glares from onlookers when they see it on my water bottle. Severin Films continues to push their brand into amazing realms.
Lupita Nyong'o in Us: Stunning. Intricate. Subtle. Scary. These are all words I would use to describe the performance from Lupita Nyong'o in Jordan Peele's Us. Both characters played by Ms. Nyong'o in this film work to emphasize fear and confusion in very subdued ways. In one character she embodies the fear and survival instinct of a mother trying to protect her kids: the sound of her voice as she calls out for her kids, the way she positions her hand as she holds her kids close, and the panic in her stature when things start going wrong. On the other side, she is a character that embodies anger and confusion: the way she lowers her menacing and guttural voice, the nuance in her walking pattern as she slowly stalks, and the fixated eyes that tell stories with the smallest glances around a room. Lupita Nyong'o is nothing short of mesmerizing here.
Vice Squad Collector's Edition Blu-ray: Ramrod, played with wild-eyed intensity by the great Wings Hauser, is a sadistic pimp who is trying to track down Princess (Season Hubley), a prostitute working with a vengeful cop (Gary Swanson) in an attempt to escape her situation. Vice Squad is a hidden gem that is a beautifully photographed and well-written crime film. While it may not warrant a special edition Blu-ray with new interviews, new art, and a 4K scan of the negative, that has not stopped Scream Factory from continuing their dedication to putting out superb discs like this one.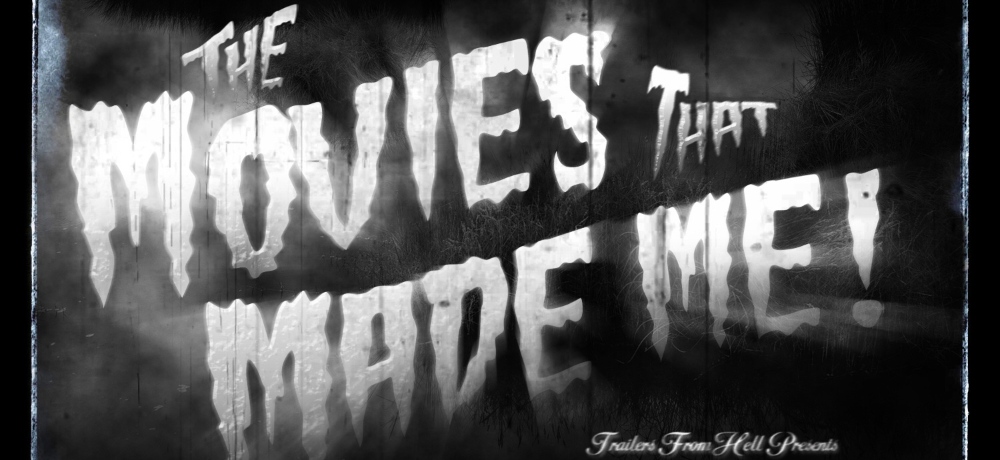 The Movies That Made Me Podcast: Podcasts about movies are so abundant and there is never enough time to listen to all of them. This makes it an important decision for cinephiles when choosing a new film podcast to add to their listening queue. If you are a film fan or film fanatic, The Movies That Made Me should be added to your podcast listening list. Hosted by screenwriter Josh Olsen and director Joe Dante, this podcast takes a deep dive into film influences from an array of fascinating filmmakers, actors, writers, and even programmers, featuring the likes of Alex Cox, Bill Hader, Neil Marshall, Panos Cosmatos, and many more. It's interesting to hear what films influence the people that make our favorite films, and 2019 was a highlight year for this podcast.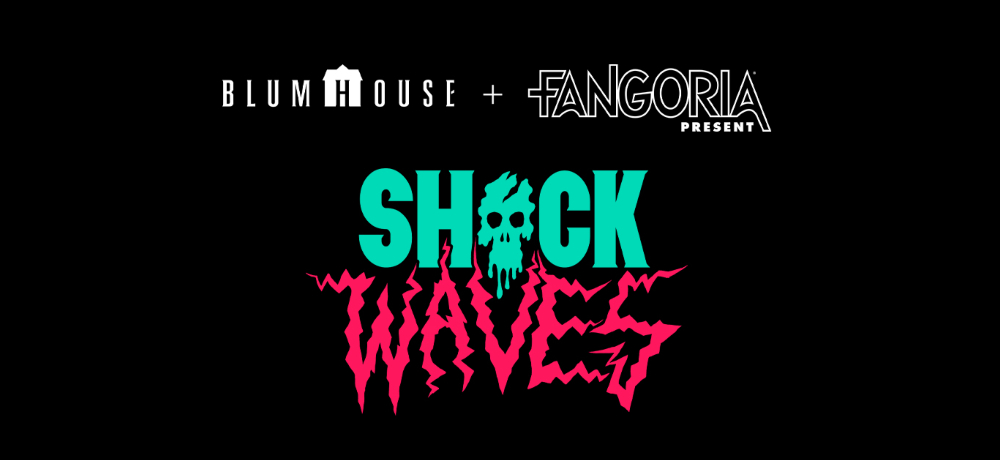 Shock Waves Podcast: This podcast has consistently held a high priority on my listening list since it was called Killer POV. The Shock Waves crew still consistently offers new insights into our favorite horror films, recommendations on new movies to watch, and interviews with some of the best people in the genre. Whether featuring Rebekah McKendry's aquatic horror admiration, Elric Kane's continuous undying support of Possession, Rob G's top-notch music recommendations, or Ryan Turek's behind-the-scenes insight, it's relaxed, positive, and casual conversation with some true cinema lovers.
---------
Want to know what other members of the Daily Dead team enjoyed in 2019? Visit our online hub to catch up on all of our Favorites of 2019 lists!