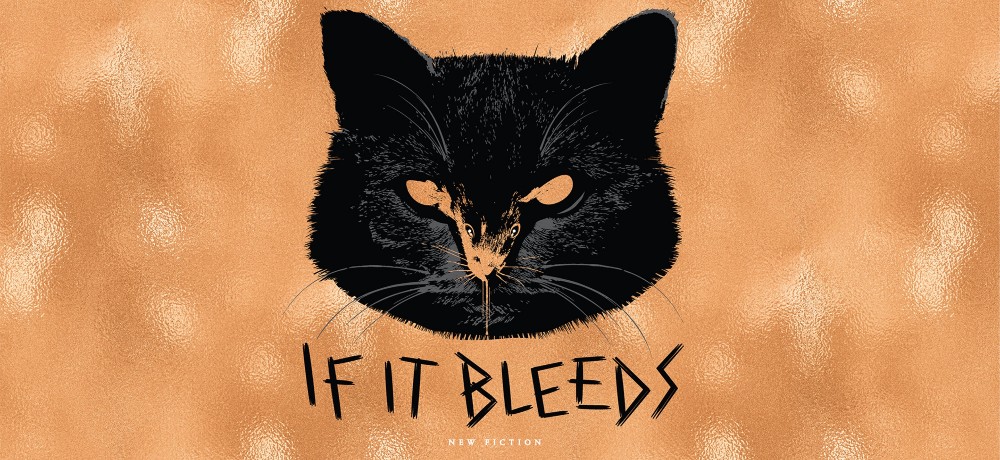 While the COVID-19 pandemic has delayed the releases of numerous horror films throughout the spring and summer, horror fans can at least now look forward to reading Stephen King's latest book earlier than expected.
Initially scheduled to come out on May 5th, StephenKing.com now reveals that King's new novella collection, If It Bleeds, will be released in April, with Bloody Disgusting also sharing the news.
It's worth noting that while Amazon lists an April 28th release date for the hardcover and audiobook (narrated by Steven Weber, Danny Burstein, and Will Patton) versions of If It Bleeds, it lists an April 21st release date for the Kindle and audio CD editions of the collection, and the book's page on StephenKing.com also lists an April 21st release date at this time, as does its page on Simon & Schuster's website.
Despite these conflicting dates, what we do know for sure is that the collection will be released in April, at least one week earlier than its previous May 5th debut.
It never ceases to amaze me how King is equally masterful at writing short fiction as he is at writing epic 1000-plus page novels like The Stand, and I can't wait to see what he cooks up in his four new novellas, especially since three out of the four stories in his most recent novella collection, 2010's Full Dark, No Stars, have already been adapted as films.
For more information, we have the official synopsis and cover art below (via Amazon), and be sure to keep an eye on StephenKing.com for future updates.
"From #1 New York Times bestselling author, legendary storyteller, and master of short fiction Stephen King comes an extraordinary collection of four new and compelling novellas—Mr. Harrigan's Phone, The Life of Chuck, Rat and the title story If It Bleeds — each pulling readers into intriguing and frightening places.

The novella is a form King has returned to over and over again in the course of his amazing career, and many have been made into iconic films, including "The Body" (Stand By Me) and "Rita Hayworth and Shawshank Redemption" (Shawshank Redemption). Like Four Past Midnight, Different Seasons, and most recently Full Dark, No Stars, If It Bleeds is a uniquely satisfying collection of longer short fiction by an incomparably gifted writer."