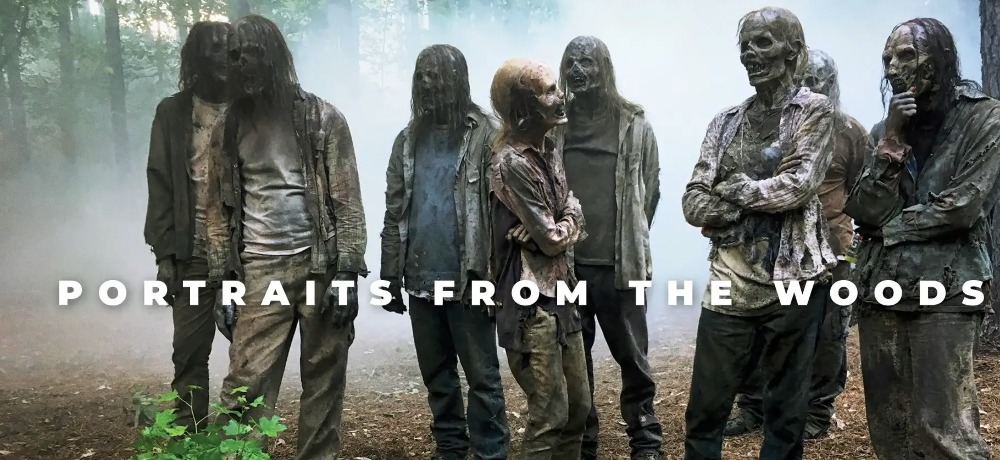 This year marks a decade since Norman Reedus first played Daryl Dixon on AMC's The Walking Dead, and while viewers may be used to seeing him armed with a crossbow, he's also been armed with a camera behind the scenes on the long-running series, and some of his most memorable photos have now been collected in the new book Portraits from the Woods.
You can get a look at Reedus' intriguing photos in the image gallery and video below, and to learn more about Portraits from the Woods, visit Big Bald Galley.
"In this brand-new electrifying book of photography by Norman Reedus, he captures moments behind the scenes of TWD as only Norman could deliver. With his unique sense of humor, traveling into the Georgian woods with Norman's cast of characters and zombies, alongside portraits of Jeffrey Dean Morgan, Hideo Kojima, Lena Dunham, Diane Kruger, Dave Chapelle and many more to reveal the individuals that inhabit his life.

Norman has an indelible way of capturing the beauty and mystery in others. His photographs are beautiful and terrifying, macabre and provoking, alternately dark, and sublime.

Norman is never without his camera. Like his life on set and in the real world, Reedus' images vacillate between the real and surreal. Certain portraits remain vivid and clear, while others are washed in intrigue: grainy, hazy and obscured. What unites all of these faces are the eyes that see them: Norman's. From those eyes come a piercing intimacy, both precious and rare.

The hardcover first edition (144 pages, 9.5" x 12") is now available exclusively on Reedus' website Big Bald Galley for $75. Additionally, the Special Collector's Edition: Clothbound Clamshell Box which includes the hardcover book plus a signed archival photograph is also available now. Proceeds from sales are being donated to the COVID-19 Response Fund."