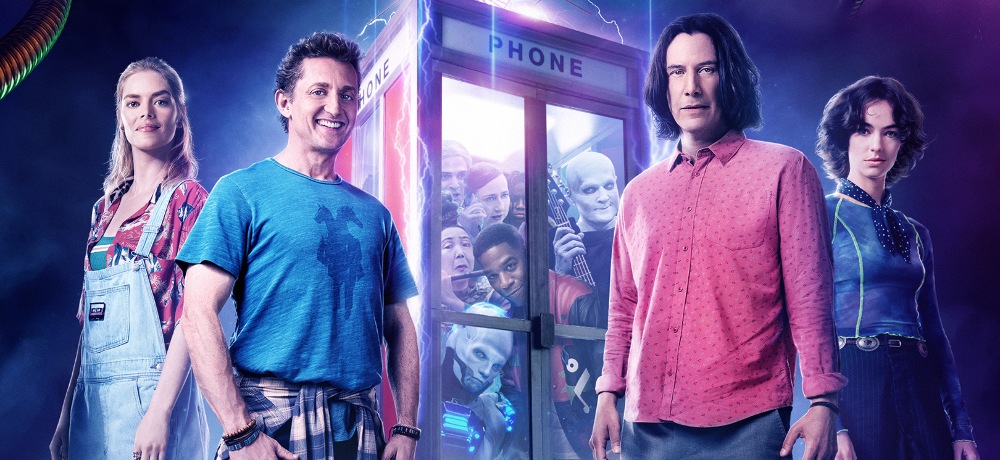 November 10th looks to be an extremely busy day for home media releases, as we have a ton of horror and sci-fi headed home this Tuesday. Two of this writer's favorite films of 2020 are being released this week—Bill & Ted Face the Music and Spontaneous—and if you're looking for some classic genre offerings, Scream Factory is keeping busy with a terrifying trifecta of releases: Brides of Dracula: Collector's Edition, War of the Colossal Beast, and How to Make a Monster.
Giallo fans will want to pick up Cult Epic's Blu-ray for Death Laid an Egg on Tuesday, and Kino Lorber is showing some love to Play Misty for Me, too. Arrow Video is also doing a few re-releases this week, including American Horror Project: Volume One and The Herschell Gordon Lewis Feast, and if you somehow haven't had a chance to check it out on Shudder yet, RLJE Films is releasing Metamorphosis on both Blu-ray and DVD.
Other releases for November 10th include Hosts, Seven Women for Satan, Blade: The Iron Cross, The Retreat, Shadow Puppets, Return to Splatter Farm, and The Sleeper: Special Collector's Edition.
Bill & Ted Face the Music (Warner Bros. Home Entertainment, Blu/Digital & DVD/Digital)
The stakes are higher than ever for the time-traveling exploits of William "Bill" S. Preston Esq. and Theodore "Ted" Logan. Yet to fulfill their rock and roll destiny, the now middle aged best friends set out on a new adventure when a visitor from the future warns them that only their song can save life as we know it. Along the way, they will be helped by their daughters, a new batch of historical figures, and a few music legends -to seek the song that will set their world right and bring harmony in the universe. Bill & Ted Face the Music is directed by Dean Parisot (Galaxy Quest), from a screenplay by Chris Matheson and Ed Solomon (Bill & Ted's Excellent Adventure, Bill & Ted's Bogus Journey) -and produced by Scott Kroopf, Alex Lebovici, and Steve Ponce.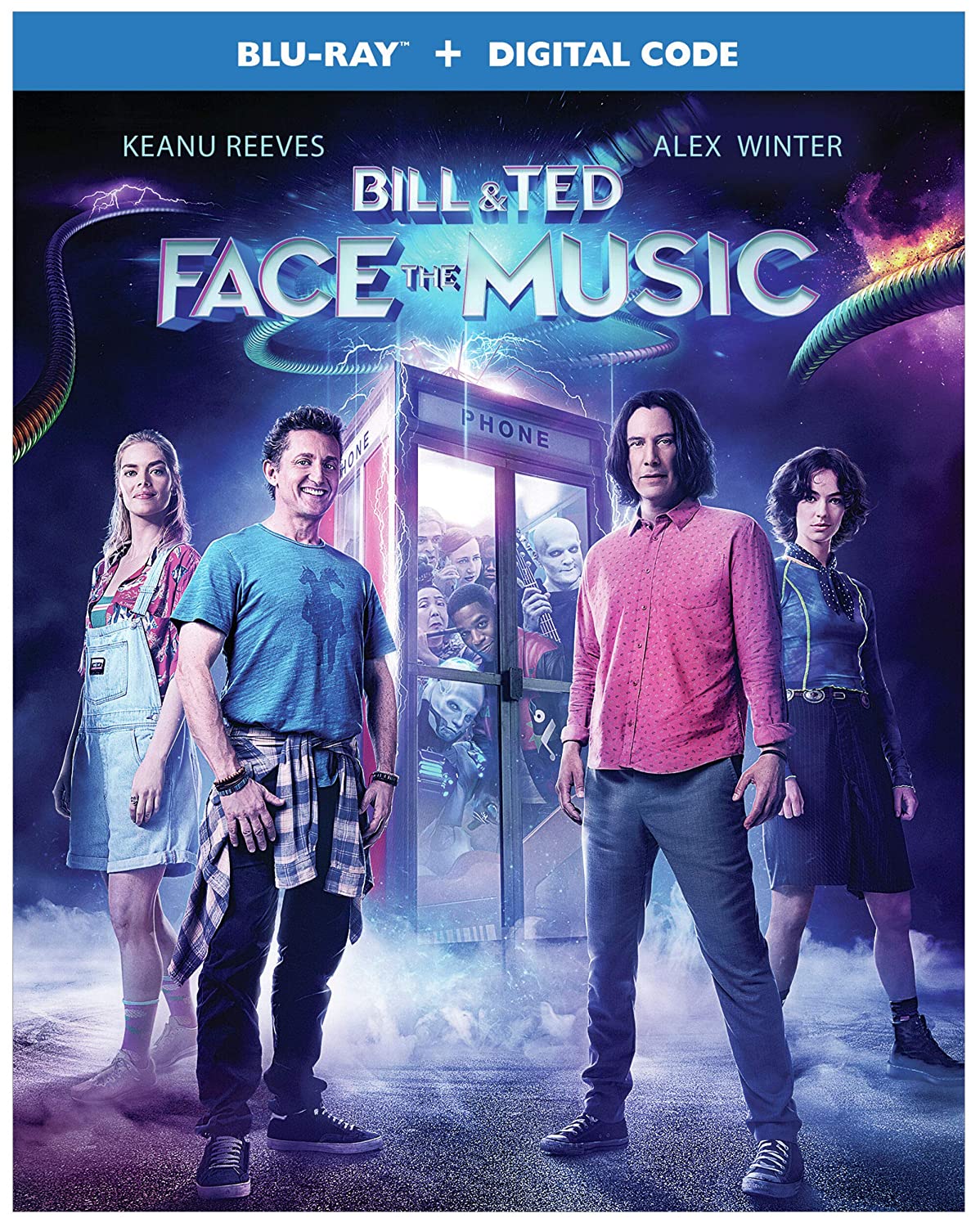 Brides of Dracula: Collector's Edition (Scream Factory, Blu-ray)
Marianne (Yvonne Monlaur), a beautiful young girl, is stranded en route to a teaching assignment in Eastern Europe. She is persuaded to spend the night at the nearly deserted castle of the mysterious Baroness Meinster (Martita Hunt). In the castle, Marianne accidentally discovers a man chained to the wall in his room. The Baroness explains only that he is her "sick and feeble-minded" son. Unable to get any further information from her or the maid, Marianne steals a key and sets him free. But once unbound, the man—Baron Meinster (David Peel)—fiendishly recruits the undead for his evil purposes while Marianne and Dr. Van Helsing (Peter Cushing) try to stop him in this classic Hammer Film.
Bonus Content:
2K Scan from the Interpositive – in Two Aspect Ratios (1.85:1 and 1.66:1)
Audio Commentary with Author/Film Historian Steve Haberman and Filmmaker/Film Historian Constantine Nasr
The Men Who Made Hammer: Terence Fisher
The Men Who Made Hammer: Jack Asher
The Eternal and the Damned – Malcolm Williamson and The Brides of Dracula
The Making of Brides of Dracula – Narrated by Edward De Souza Plus Interviews with Yvonne Monlaur, Jimmy Sangster, Hugh Harlow and More…
The Haunted History of Oakley Court
Theatrical Trailer
Radio Spot
Still Gallery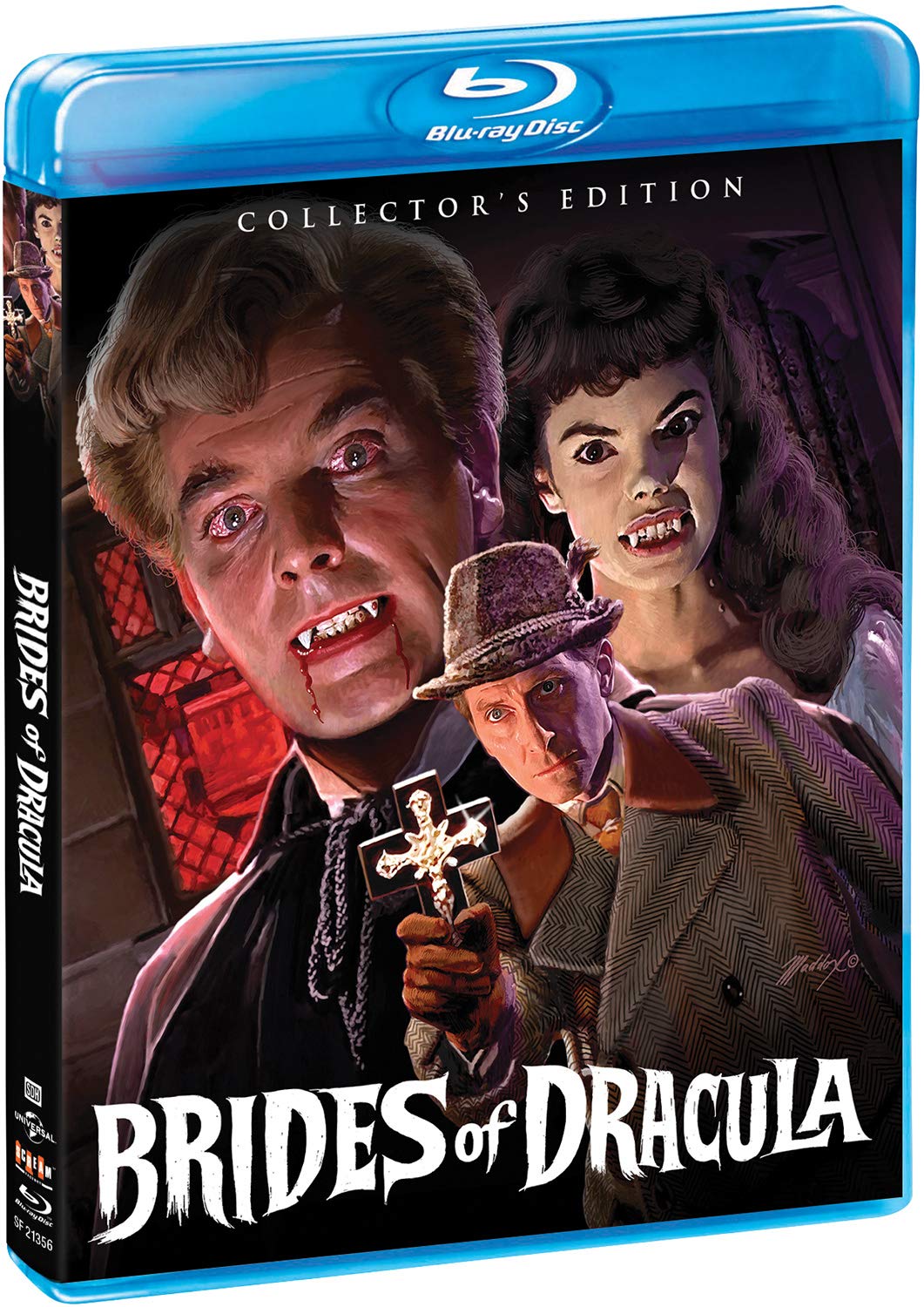 Death Laid an Egg: Special Edition (Cult Epics, Blu-ray)
Cult Epics is proud to present DEATH LAID AN EGG (1968), directed by auteur filmmaker Giulio Questi (DJANGO KILL!, ARCANA) and starring legendary leading man Jean-Louis Trintignant (THE CONFORMIST) as a married man and suspected serial killer, Gina Lollobrigida (BEAT THE DEVIL) as his delectable yet overly domineering careerist wife, and Swedish blonde bombshell Ewa Aulin (CANDY) as his murderous double-crossing mistress in this mystery thriller.
DEATH LAID AN EGG is an avant-garde giallo that is more pertinent today than when it was first released in terms of its quite modern depiction of the battle of the sexes and the perils of technology. This Special Edition includes the Director's Cut, alongside the alternate International giallo "Plucked" version, both in fully restored 2K HD transfers, with completely new bonus features and limited edition slipcase printed with fluorescent inks to emulate the original theatrical poster.
Special Features:
- 2K HD Transfer (from original 35mm negative) of Director's cut version in English and Italian language (105 mins)
- Director's Cut Audio Commentary by Troy Howarth (Author of So Deadly, So Perverse: 50 Years of Italian Giallo Films vol. 1, 2, 3) and Nathaniel Thompson (Author of DVD Delirium and founder of Mondo Digital)
- 2K HD Transfer (from original 35mm negative) of alternate International giallo -"Plucked" version in English and Italian language (91 mins)
- Review by Italian critic Antonio Bruschini HD
- Giulio Questi: The Outsider - the last interview HD 2010 (13 mins)
- Doctor Schizo and Mister Phrenic (2002) - Short film by Giulio Questi (15 mins)
- English & Italian language Trailers in HD
- Lossless LPCM 2.0 Mono audio
- Optional English subtitles for Italian language versions and trailer
- Reversible sleeve with original Italian poster
- Slipcase limited to first 2000 copies printed with fluorescent inks
How to Make a Monster (Scream Factory, Blu-ray)
Go behind the scenes of moviedom's most popular teen monster movies … and you'll discover a tale of monstrous vengeance! Following the success of two 1957 classics, I Was a Teenage Werewolf and I Was a Teenage Frankenstein, How to Make a Monster takes you backstage, where a frustrated artist spawns his own twisted scheme for murder. When the movie studio moguls decide they'd rather make musicals instead of horror films, their veteran horror makeup artist loses his job. He decides to get revenge against the executives by turning the studio's teenage horror stars into zombified killers. On the way to its eye-popping ending, How to Make a Monster delivers "a fun twist...[and] getting there was not only delightful, but gratifying" (The Telltale Mind)!

Bonus Content:
NEW 2K Film Scan of a Fine Grain Print
NEW Audio Commentary with Author/Screenwriter C. Courtney Joyner and Film Historian David Del Valle
NEW Audio Commentary with Author/Film Historian Tom Weaver with Dramatic Readings
NEW How to Make a Monster Movie Maker: Herman Cohen at AIP
The Ghastly Ghouls: Q & A with Actors Gary Clarke and Gary Conway from Monster Bash
Theatrical Trailer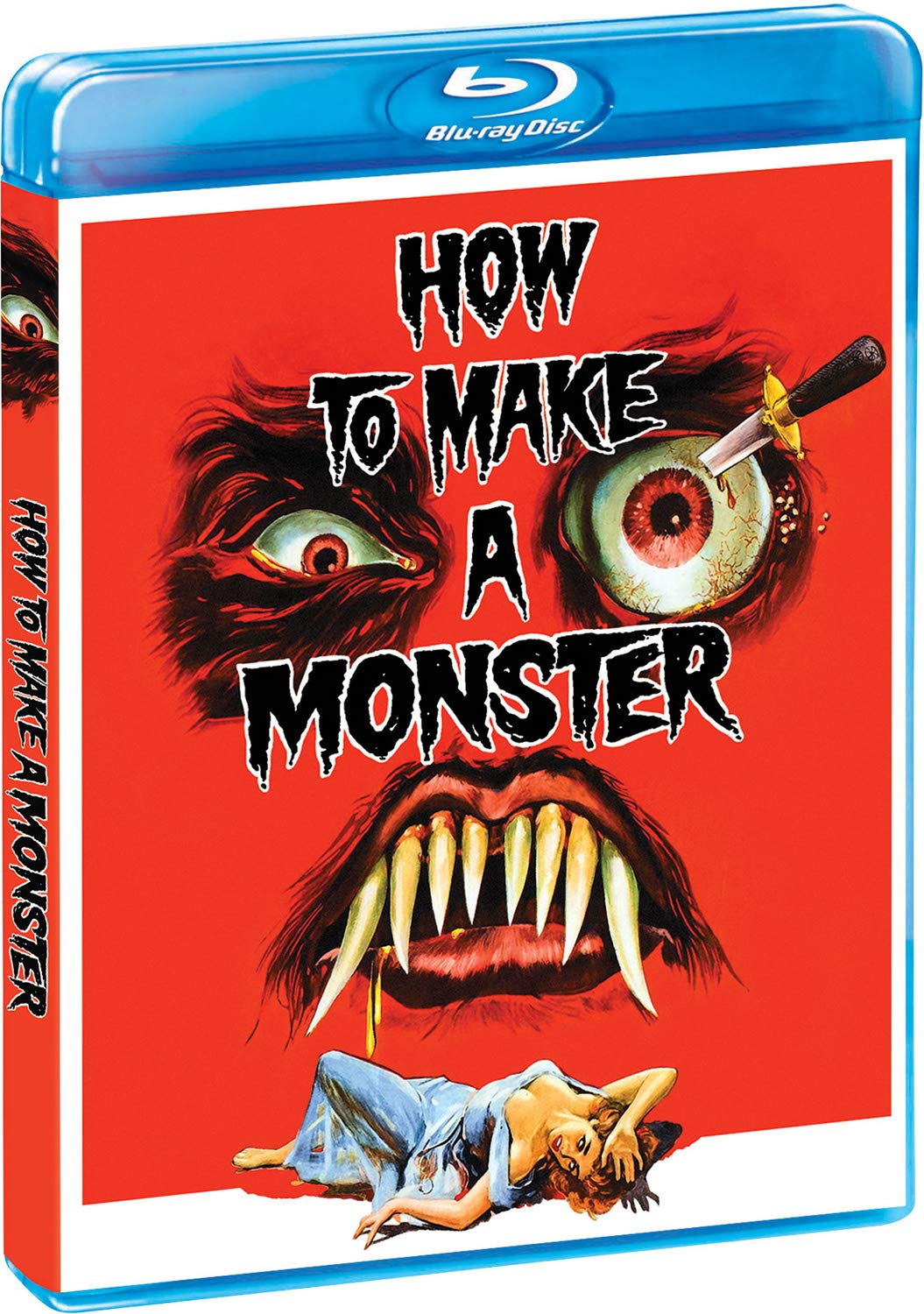 Metamorphosis (RLJE Films, Blu-ray & DVD)
After a failed exorcism, a priest renounces his practice and leads a life of solitude. But when his brother's family moves to a neighborhood on the other side of town, it becomes clear that an evil entity has followed them to their new home. As each of them becomes possessed by the devil, the priest has little choice but to perform one last exorcism for the sake of his family….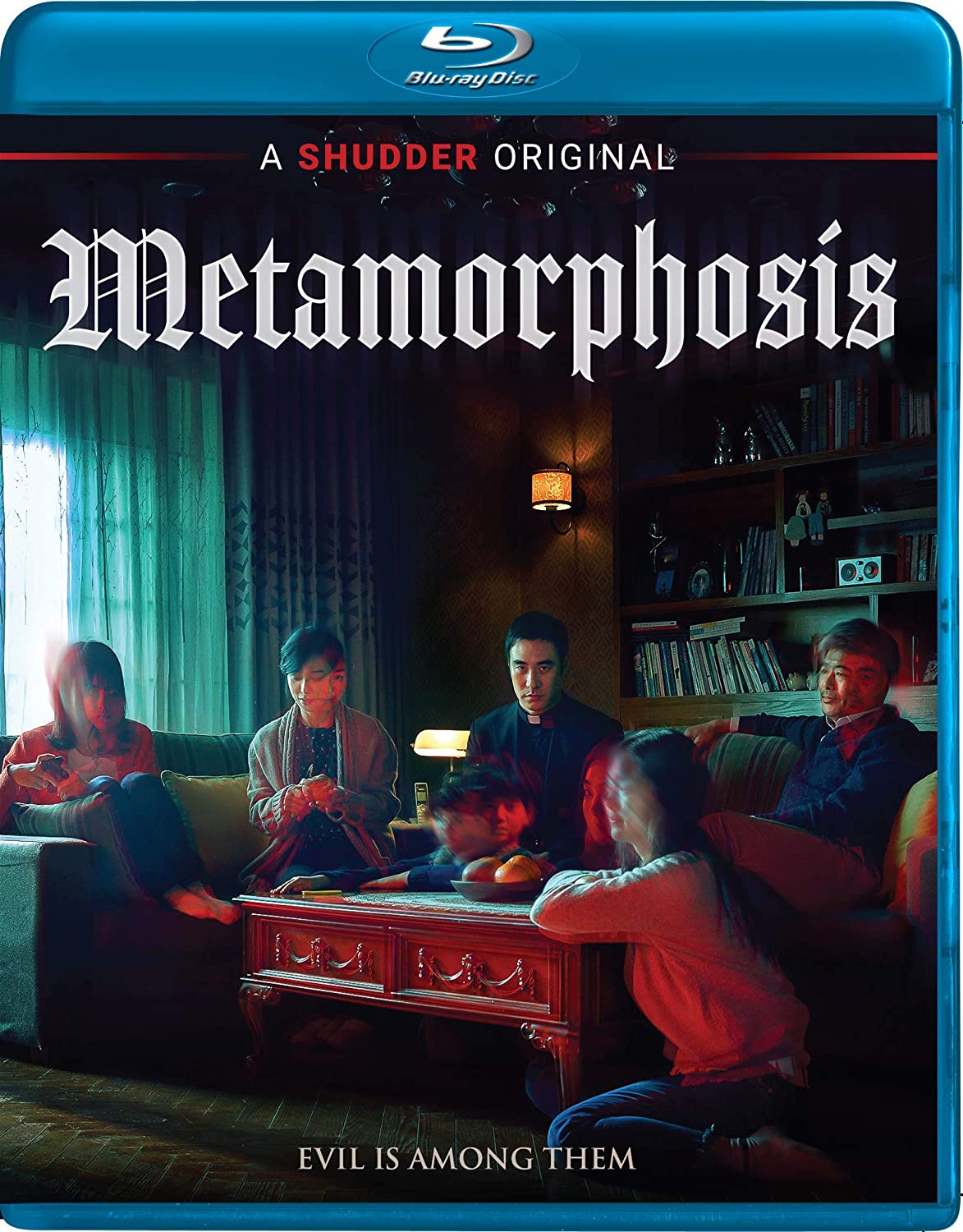 Play Misty for Me: Special Edition (KL Studio Classics, Blu-ray)
Brand New 2K Master! From Clint Eastwood, the legendary director of The Outlaw Josey Wales, Bird, Unforgiven, Million Dollar Baby and American Sniper, comes this terrifying thriller about psychotic obsession. Eastwood (The Good, the Bad and the Ugly) stars as Dave Garver, a popular radio disc jockey who repeatedly receives on-air phone requests from a sexy female fan to "play Misty for me." When the woman, Evelyn Draper (Jessica Walter, The Group), orchestrates a rendezvous with Dave at his favorite nightspot, the two begin a torrid affair. But when Dave decides to end the relationship, Evelyn's obsession turns to violence. Soon everything and everyone in Dave's life becomes a target for Evelyn's increasingly deadly campaign of terror. Beautifully photographed by Bruce Surtees (Night Moves) on location in Eastwood's hometown of Carmel, California, Play Misty for Me continues to be considered one of the great modern-day thrillers. Play Misty for Me was Eastwood's directorial debut, co-written by Jo Heims (Breezy) and Dean Riesner (Charley Varrick) with a strong supporting cast that includes Donna Mills (Superdome), John Larch (Dirty Harry), Jack Ging (High Plains Drifter) and Eastwood's mentor, filmmaker Don Siegel.
Special Features:
-Brand New 2K Master
-NEW Audio Commentary by Film Historian Tim Lucas
-NEW Interview with Co-Star Donna Mills
-NEW Video Essay by Film Historian Howard S. Berger
-Play It Again... A Look Back at "Play Misty For Me" - Documentary
-The Beguiled, Misty, Don and Clint - Featurette
-TRAILERS FROM HELL with Adam Rifkin
-Theatrical Teaser in HD
-Theatrical Trailer in HD
-Two TV Spots
-Stills Montage
-Clint Eastwood Directs and Acts: Photo Montage
-The Evolution of a Poster
-Reversible Art
-Limited Edition Slipcase
-Dual-Layered BD50 Disc
-Optional English Subtitles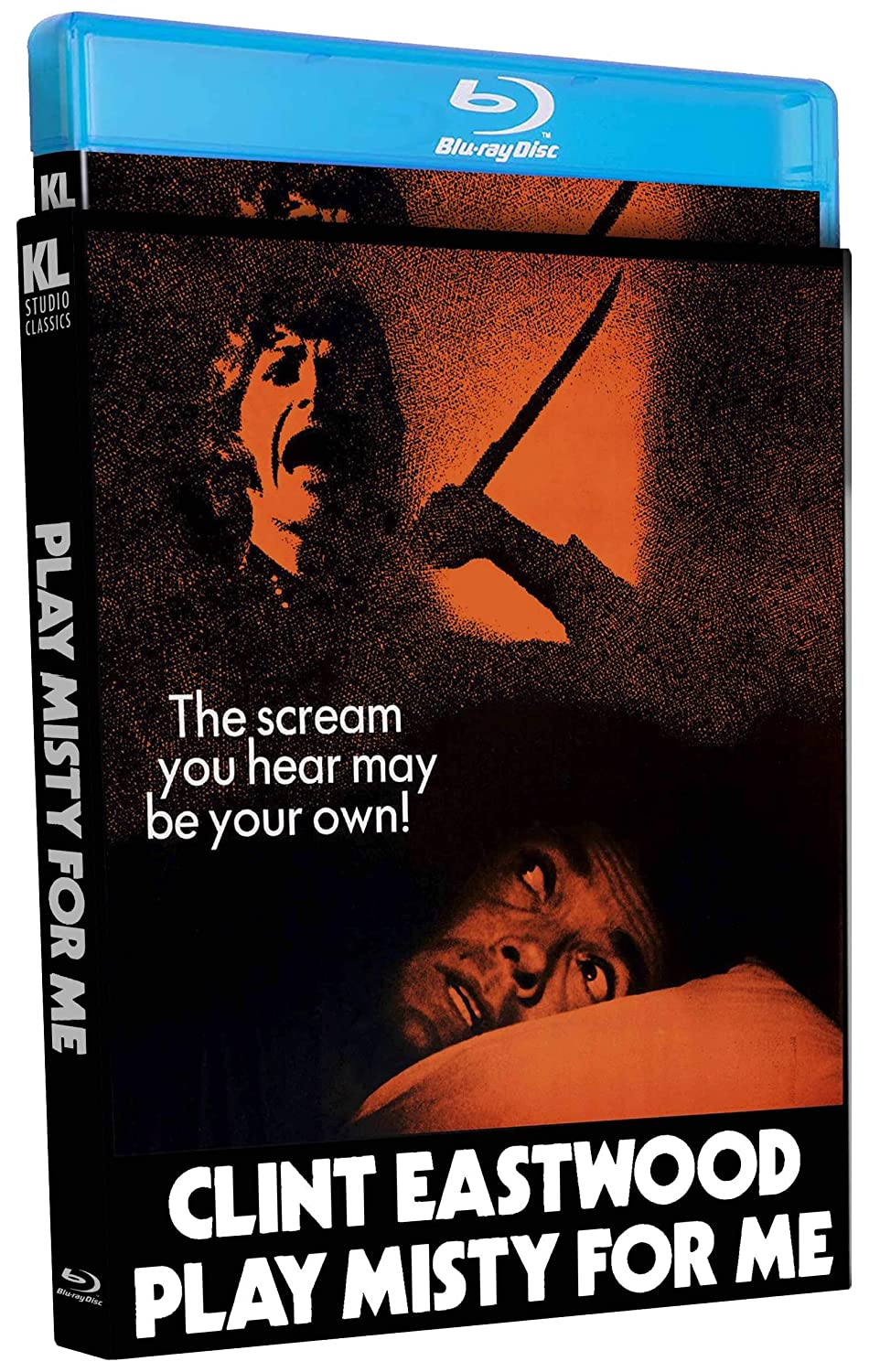 Spontaneous (Paramount Home Entertainment, DVD/Digital)
Get ready for the most outrageous coming-of-age love story about growing up…and blowing up! When students in their high school begin inexplicably exploding (literally…), seniors Mara (Katherine Langford) and Dylan (Charlie Plummer) struggle to survive in a world where each moment may be their last. As an unexpected romance blossoms between them, Mara and Dylan discover that when tomorrow is no longer promised, they can finally start living for today!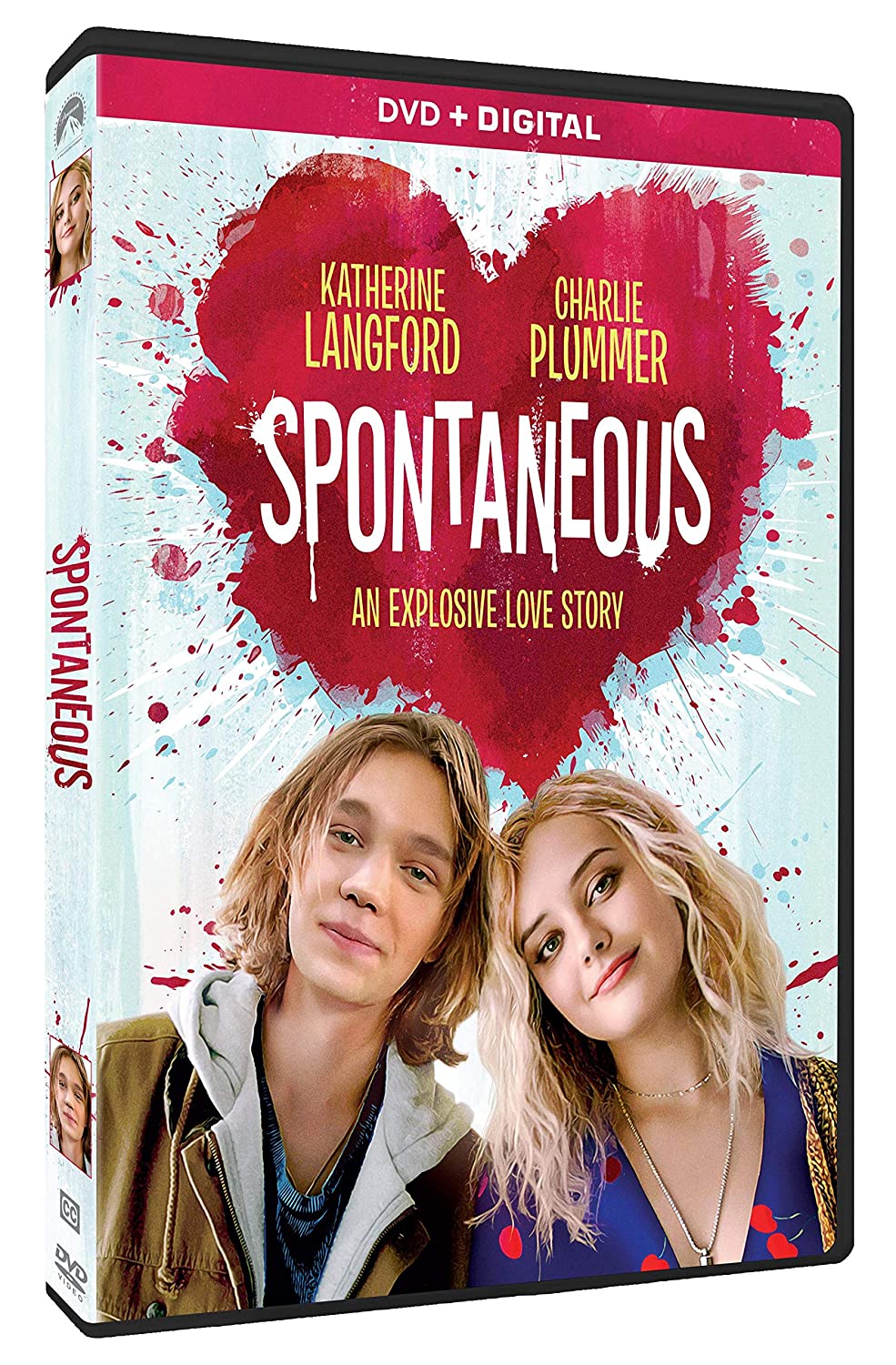 War of the Colossal Beast (Scream Factory, Blu-ray)
She wanted only to find her brother alive...be careful what you wish for. After Colonel Glenn Manning survived an experimental plutonium blast that triggered his mutation into a seventy-foot giant, everyone believes he plunged to death from the top of Boulder Dam. Everyone, that is, except for his sister, Joyce. She is convinced that her brother is alive. Joyce sets out to find her brother in the mountains of Mexico...but she is unprepared for the full truth. Her brother is hideously disfigured now...and very angry. When he is captured by the authorities, the Colossal Beast escapes to wreak havoc on Los Angeles!
Bonus Content:
NEW 2K Film Scan of a Fine Grain Print
NEW Audio Commentary with Author/Film Historian C. Courtney Joyner, Filmmaker Donald F. Glut and Monster Historian Eric Hoffman
NEW Size Matters: Bert I. Gordon at AIP
Alternate Black and White Ending
Theatrical Trailer
ALSO AVAILABLE THIS WEEK: 
American Horror Project: Volume One (Arrow Video, Blu-ray)
Amityville Toybox (Wild Eye Releasing, DVD)
Blade: The Iron Cross (Full Moon Features, Blu-ray & DVD) 
Dark Figures (Gravitas Ventures, Blu-ray & DVD) 
The Herschell Gordon Lewis Feast (Arrow Video, Blu-ray)
Hosts (Dark Sky Films, DVD) 
The Retreat (Uncork'd Entertainment, DVD)
Return to Splatter Farm (Wild Eye Releasing, DVD) 
Seven Women for Satan (Mondo Macabro, Blu-ray)
Shadow Puppets (Leomark Studios, DVD)
The Sleeper: Special Collector's Edition (Scream Team Releasing, Blu/DVD Combo)