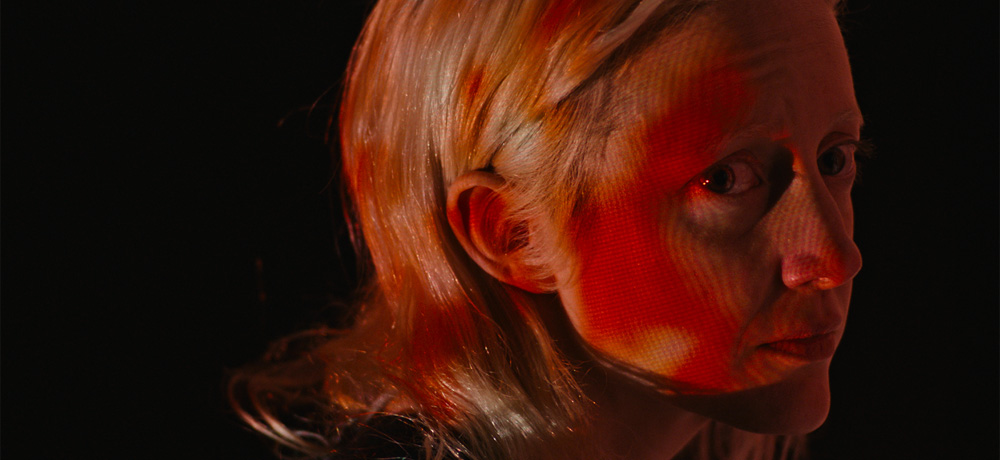 The Halloween season may be officially over now, but that doesn't mean the horror has to stop, as we have a brand new slate of genre films headed to VOD and a variety of digital platforms throughout November. Notable titles headed home over the next few weeks include Brandon Cronenberg's Possessor Uncut, The Dark and the Wicked, Kindred, Mortal from André Øvredal, Jiu Jitsu, Deathcember, Girl (which recently debuted at Fantastic Fest), The Nest, and an assortment of Shudder Exclusives: Leap of Faith: William Friedkin on The Exorcist, Lingering, Blood Vessel and Porno. 
Happy Streaming!
Attack of the Demons (Dark Star Pictures) – November 3rd
The year is 1994 - For centuries, a demonic cult has been plotting the destruction of mankind. When a small Colorado town is overrun by a legion of mutating demons, three non-demon hunter friends must use every skill their minds can fathom to stave off the demon apocalypse.
Possessor Uncut (Well Go USA) – November 3rd
From the visionary mind of writer/director Brandon Cronenberg, POSSESSOR UNCUT is an arresting sci-fi thriller about elite corporate assassin Tasya Vos. Using brain-implant technology, Vos takes control of other people's bodies to execute high-profile targets. As she sinks deeper into her latest assignment, Vos becomes trapped inside a mind that threatens to obliterate her.
They Reach (Uncork'd Entertainment) – November 3rd
Its 1979, and a 13-year-old science nerd stumbles upon a possessed tape player and accidentally unleashes a demonic entity. She recruits her two best friends to fight the beast before it devours more souls in the small town of Clarkston.
Writer's Block (Gravitas Ventures) – November 3rd
A struggling writer. A mysterious man with a wad of cash. The opportunity of a lifetime: co-author a book with best-selling author Chester Everett McGraw. All Skip Larson must do is sever ties to the outside world for six months and focus on his greatest passion: writing. It's an opportunity too good to pass up. But Skip should have known that nothing comes easy in life . . . or death.
Blood Vessel (Shudder) – Exclusively on Shudder November 5th
Somewhere in the North Atlantic, late 1945, a life raft adrift at sea, and in it, the survivors of a torpedoed hospital ship. With no food, water, or shelter, all seems lost until a seemingly abandoned German minesweeper drifts ominously towards them, giving them one last chance at survival—if they can survive the bloodthirsty monsters on board.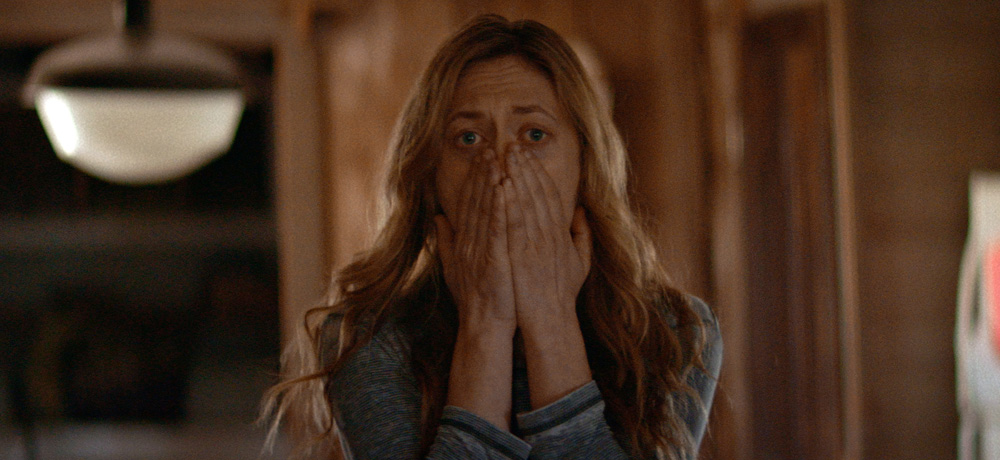 The Dark and the Wicked (RLJE Films) – November 6th
On a secluded farm, a man is slowly dying. Bedridden and fighting through his final breaths, his wife is slowly succumbing to overwhelming grief. To help their mother and say goodbye to their father, siblings Louise (Marin Ireland) and Michael (Michael Abbott Jr.) return to their family farm. It doesn't take long for them to see that something's wrong with mom, though—something more than her heavy sorrow. Gradually, as their own grief mounts, Louise and Michael begin suffering from a darkness similar to their mother's, marked by waking nightmares and a growing sense that something evil is taking over their family.
Kindred (IFC Midnight) – November 6th
When her boyfriend Ben suddenly dies in an accident, mother-to-be Charlotte collapses upon receiving the news. She wakes up in Ben's family home, a crumbling old manor house in the middle of nowhere with Ben's overbearing mother, Margaret, and his controlling stepbrother, Thomas. They are determined to care for her, at least until the baby arrives. Grief stricken and increasingly haunted by visions possibly brought on by the pregnancy, Charlotte accepts their help. But as the days go by and her visions intensify, she begins to doubt the family's intentions and her suspicions grow that they may be trying to control her and her unborn baby. 
Mortal (Saban Films) – November 6th
In this spellbinding thriller, a sleepy Norwegian town erupts after an American backpacker, Eric, is arrested. Witnesses claim a teen died after touching the stranger, and that he inexplicably started a fire that engulfed a farm. He warns a psychologist, Christine, that he has supernatural powers, and that anyone who gets too close to him dies. Is Eric a liar, a freak of nature, an angry god? Determined to find the truth, Christine draws nearer, and what she finds is beyond her wildest imaginings…
Triggered (Samuel Goldwyn Films) – November 6th
Nine friends all harboring a dark secret go camping in the woods. After a wild night of partying they wake up with SUICIDE BOMBS strapped to their chests all with varying times on their countdown clocks. They decide to work out how to disarm the bombs or find help - until they discover they can 'take' one another's time by killing each other.
Sleepless Beauty (Epic Pictures) – November 10th
SLEEPLESS BEAUTY tells a twisted story about a young woman, Mila, who is kidnapped by a mysterious organization known as Recreation. Her unknown abductors talk to her through a loudspeaker and set strict rules: she cannot sleep and has to fulfill bizarre and violent tasks if she hopes to stay alive. At first, it looks like someone's sick idea of entertainment but as the demands become more intense, Mila begins to realize that she is losing control of her own mind and instead, may be a pawn in a twisted and deadly psychological experiment.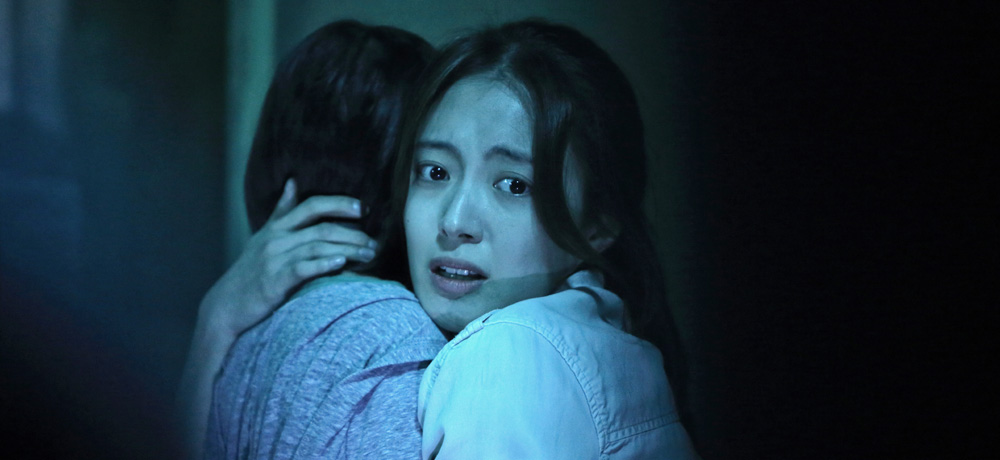 Lingering (Shudder) – Exclusively on Shudder November 12th
Seeking support as the guardian of her younger brother, Yoo-mi returns to a small hotel run by a family friend. As bizarre incidents creep up in her mother's old room, Yoo-mi will have to unravel the supernatural mystery and discover the truth before it's too late.
Dead Reckoning (Shout! Studios) – November 13th
Tillie Gardner's (India Eisley) summer romance with local cab driver Niko (K.J. Apa) before starting college is helping her cope with the tragic death of her parents in a private plane crash a few weeks earlier. Too bad she doesn't know yet he is the brother of the terrorist who actually sabotaged the plane, and who is also involved with a plot to bomb the annual Fourth of July beach celebration on Nantucket Island. Can she gather herself and her wits together and discover his dark secret in time and prevent a terrible massacre?
Habitual (Sugar Studios) – November 13th
A fistful of drug-popping ravers take a heavy dose of something new and unusual that leads to a hellish trip to an underground party at an abandoned asylum in Salem, Massachusetts. Plans to dance and get wasted all night drastically morph into chaotic hallucinations; as the plot unfolds, the characters fall deeper into a metaphorical mind-bending hole. Filmed at real abandoned hospitals in New England, The Habit's walls, halls, and stairwells spell captivity for the hot young partygoers, who eventually spiral into horrifying paradoxes, blurring the line between nightmares and reality.
Asylum: Twisted Horror and Fantasy Tales (Red Hound Films) – November 17th
Brandon prepares to give his last stand-up comedy show. That evening as his stories and jokes pass, he realizes that these stories have a strong relationship with his past...much more than he imagined.
Monstrum (RLJE Films) – November 17th
In MONSTRUM, a plague has taken over and fear runs rampant in the streets. When rumors of a vicious monster roaming Mount Inwangsan begin to spread, fear turns into panic. In order to quell the rising hysteria, the King brings his most trusted general out of retirement. Joined by his daughter, his right-hand man, and a royal court officer, the general sets out to find and defeat the mysterious creature.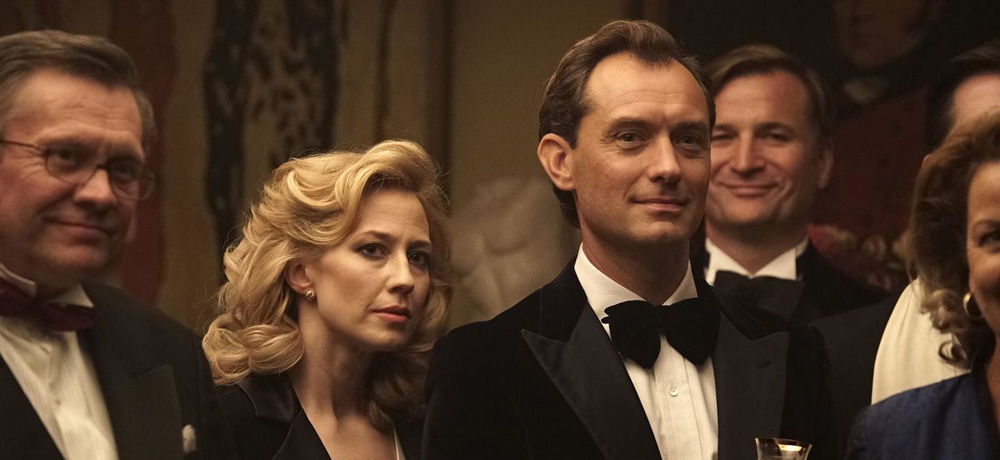 The Nest (IFC Films) – November 17th
Rory (Jude Law), an ambitious entrepreneur and former commodities broker, persuades his American wife, Allison (Carrie Coon), and their children to leave the comforts of suburban America and return to his native England during the 1980s. Sensing opportunity, Rory rejoins his former firm and leases a centuries-old country manor, with grounds for Allison's horses and plans to build a stable. Soon the promise of a lucrative new beginning starts to unravel, the couple have to face the unwelcome truths lying beneath the surface of their marriage.
Leap of Faith: William Friedkin on The Exorcist (Shudder) – Exclusively on Shudder November 19th
A lyrical and spiritual cinematic essay on The Exorcist, Leap of Faith explores the uncharted depths of William Friedkin's mind's eye, the nuances of his filmmaking process, and the mysteries of faith and fate that have shaped his life and filmography. The film marks the sixth feature documentary from Philippe (78/52, Memory: The Origins of Alien), continuing his thoughtful analysis of iconic genre films.
Jiu Jitsu (The Avenue) – November 20th
An ancient order of Jiu Jitsu fighters faces a vicious race of alien invaders in an epic battle for the survival of Earth.
Lowdown Dirty Criminals (Dark Sky Films) – November 20th
When Freddy loses his job delivering pizza, he and his best buddy Marvin find work with a small time crook, Spiggs.  After they botch a straightforward job, Spiggs sends them on a fool's errand - to kill gangster Donny Kong, who's been sleeping with Spiggs' wife. When the wrong guy ends up dead, Freddy and Marvin find themselves crossing paths with someone even scarier than their boss -über gangster.  The Upholsterer and her hapless henchmen Semo and Roy. The ensuing chaos escalates into a world of hilarity and violence that'll threaten their lives and force them to re-evaluate their career choices. A uniquely and distinctly kiwi take on the buddy comedy film, Lowdown Dirty Criminals features rising NZ star James Rolleston in a solidifying performance and as many laugh-out-loud moments as your typical crime caper-turned-thrilling-heist-turned-heartwarming-tale-of-friendship film.
Deathcember (Shout! Studios/Scream Factory) – November 24th
Deathcember is the world's first cinematic Advent calendar. Behind its doors lurk 24 terrifying short films by directors from around the globe, turning the season of love into a season of fear, with gifts of blood and terror to unwrap for audiences everywhere. Those who makes it through this creepy calendar will be rewarded with additional segments, so save room under the tree for more nightmarish Noel!
Girl (Screen Media) – November 24th
In GIRL, A young woman (Bella Thorne) returns to her small hometown to exact revenge on her abusive father, only to discover someone murdered him the day before. As the girl searches for answers, she soon finds herself prey to a sinister sheriff (Mickey Rourke) and uncovers a family legacy more disturbing than she'd imagined.
Porno (Shudder) – Exclusively on Shudder November 24th
When five repressed teen employees at a local movie theatre in a small Christian town discover a mysterious old film hidden in its basement, they unleash an alluring demon that is determined to give them a sex education...written in blood.