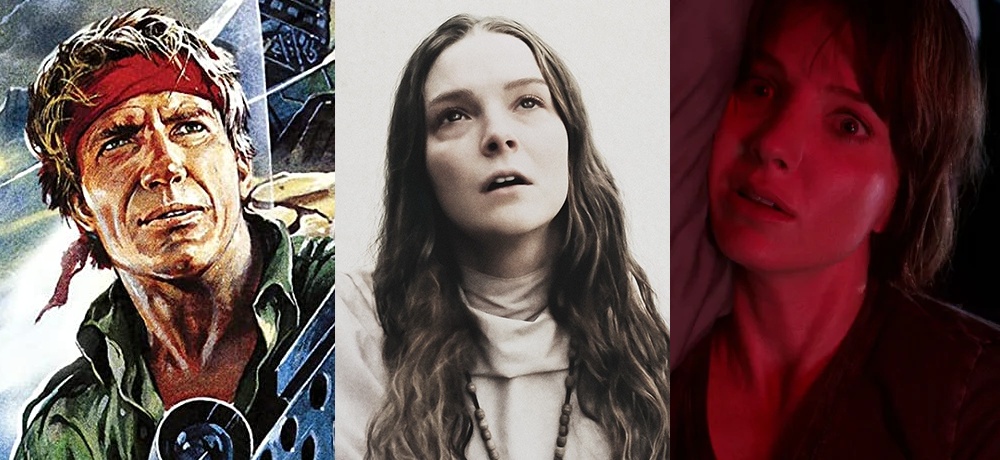 Hello, everyone! As we get ready to head into December, we have one last round of home media releases for this month on tap first. If you haven't had a chance to check out James Wan's Malignant yet, Warner Bros. is releasing it on both Blu-ray and DVD, and A24 is finally bringing Saint Maud home this Tuesday, too. Both Summer of 84 and Ticks are getting the 4K treatment, and Severin Films is showing some love to Ruggero Deodato's Raiders of Atlantis as well. 
Other titles being released on November 30th include Wild Indian and The Last Matinee.
Malignant (Warner Bros. Home Entertainment, Blu-ray/Digital & DVD)
"Malignant" marks director James Wan's return to his roots with this new original horror thriller. In the film, a woman is paralyzed by shocking visions of grisly murders, and her torment worsens as she discovers that these waking dreams are in fact terrifying realities.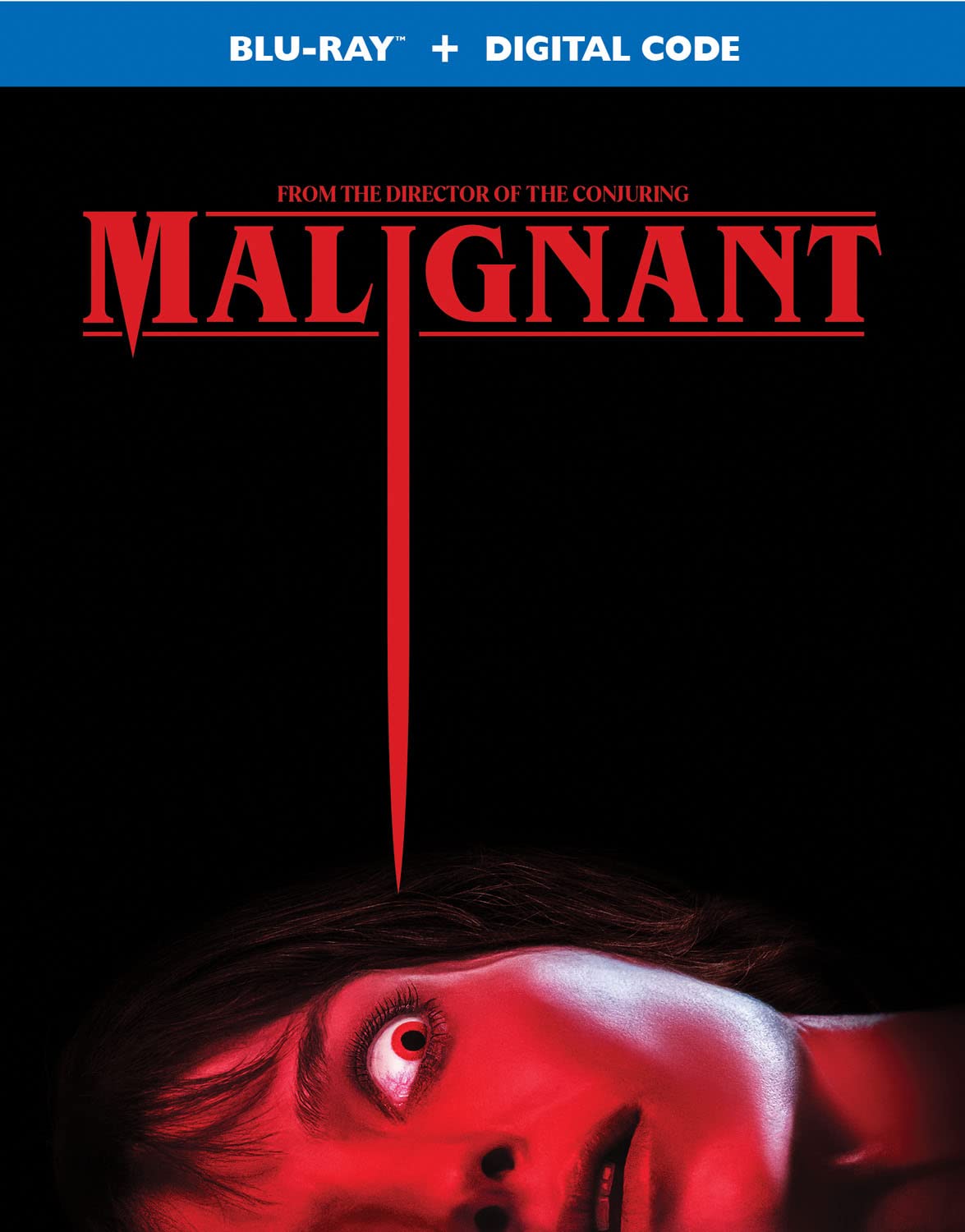 Raiders of Atlantis (Severin Films, Blu-ray)
'80s exploitation maestro Ruggero Deodato (CANNIBAL HOLOCAUST) fuses high-concept sci-fi adventure with low-brow gorehound horror for the "utterly unhinged cine-spectacle" (The Spinning Image) that must be seen to be believed: When a pair of Miami mercenaries - Christopher Connelly (STRIKE COMMANDO) and Tony King (CANNIBAL APOCALYPSE) - rescue a team of scientists investigating the lost city of Atlantis, they'll instead discover a post-apocalypse nightmare of punk-rock marauders, exploding stuntmen and synth-disco carnage.
Ivan Rassimov (EATEN ALIVE!), George Hilton (ALL THE COLORS OF THE DARK) and soon-to-be-director Michele Soavi (CEMETERY MAN) co-star in this "Italian film fanatic's wet dream...even the most narcotic-coated mind couldn't begin to dream how amazing it is" (Moon In The Gutter), now scanned in 4K from the IP for the first time in America.
SPECIAL FEATURES:
Ruggero And The Fate Of Atlantis – Interview with Director Ruggero Deodato
Quest For Atlantis – Interview with Cinematographer Roberto D'Ettore Piazzoli
Audio Commentary with Vinegar Syndrome's Brad Henderson and Actor Tony King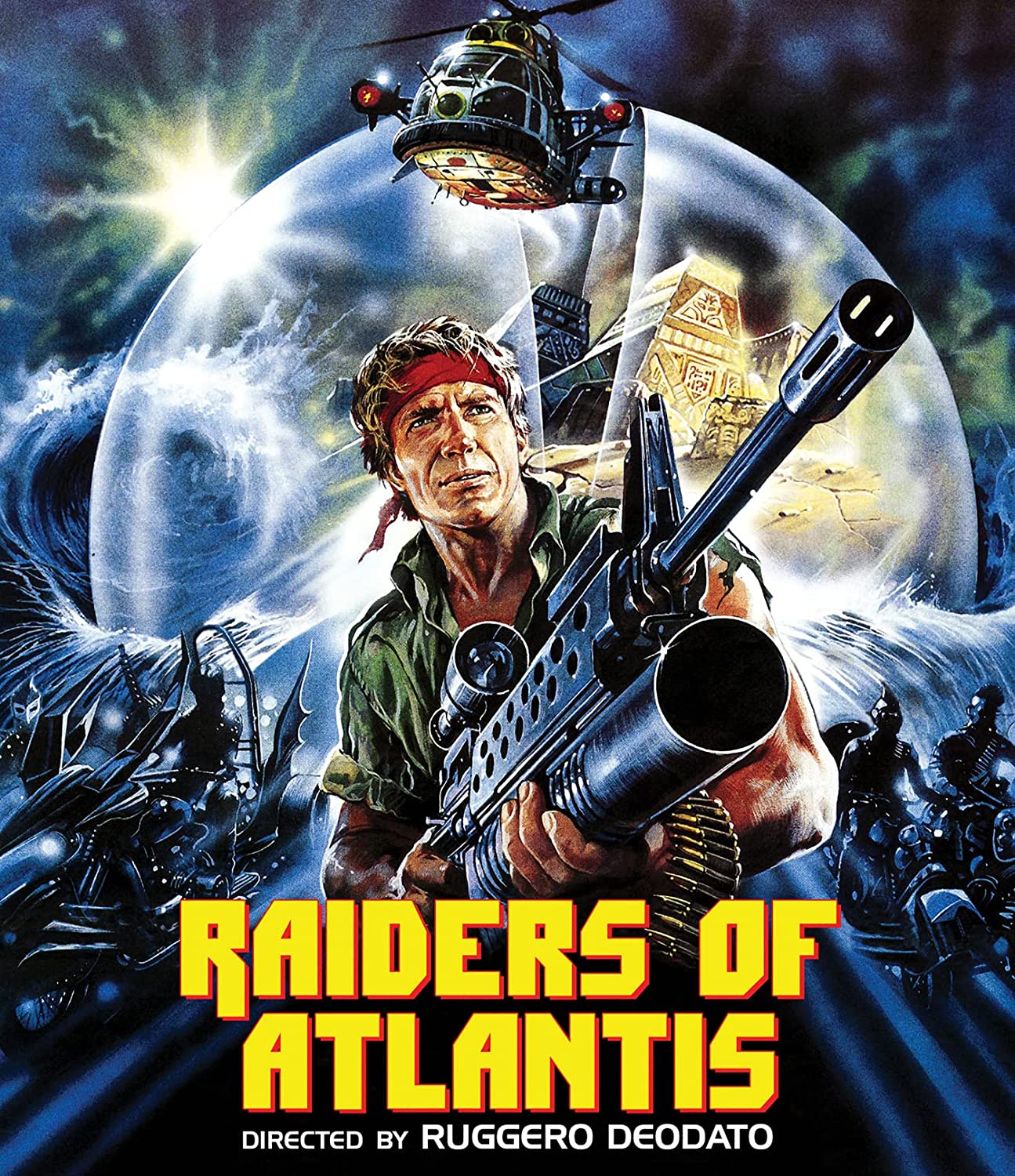 Saint Maud (A24, Blu-ray/Digital & DVD)
Live-in nurse Maud (Morfydd Clark) arrives at the home of Amanda (Jennifer Ehle), a famous dancer now frail from illness and trapped in her grand, isolated house. At first Amanda is intrigued by this religious young woman, who provides distraction from her failing health. Maud, in turn, is bewitched by her new patient. But Maud is not all that she seems. She is tormented by a violent secret from her past and by ecstatic messages she believes are directly from God. She becomes convinced she has been sent to Amanda not simply as a nurse, but to serve a divine purpose. As her grip on reality slides out of control, Maud's care turns into a deadly mission to save Amanda's soul, by any means necessary.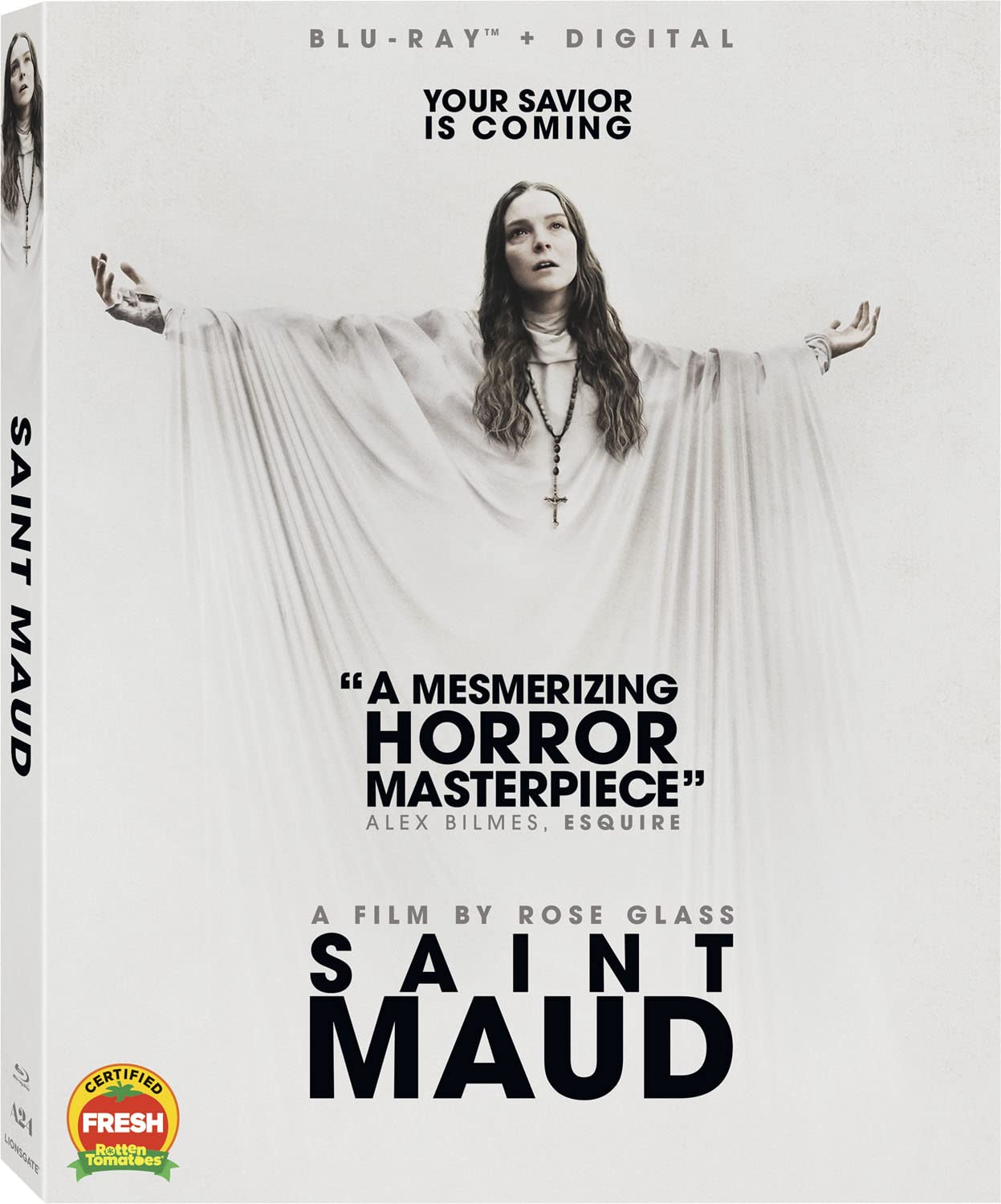 Ticks 4K (Vinegar Syndrome, Blu-ray)
An assortment of unruly and misfit teens have all been forced to attend camp at a wildlife preserve, to commune with nature. What they don't realize is that nearby in the woods, an illicit marijuana growing operation is underway and the weed farmers have been using a pesticide which has had one very unintended side effect: turning ordinary ticks into giant, ravenous bloodsuckers…
One of the quintessential creature features of the early 90s, Tony Randel's (Hellbound: Hellraiser II, Amityville: It's About Time) TICKS pays loving tribute to 1950s giant monster movies, updating the formula by adding copious amounts of slime and heavily increased bloodshed. Starring Seth Green (Austin Powers), Alfonso Ribeiro (TV's Fresh Prince of Bel Air), Rosalind Allen (TV's Seinfeld) and a very memorable appearance from Clint Howard (Ice Cream Man), Vinegar Syndrome brings TICKS to 4K UHD for the very first time in a never-before-seen extended version, featuring comprehensive interviews and commentaries with the film's key creators including producer Brian Yuzna (Society) and TICKS creator and effects supervisor, Doug Beswick (Aliens, The Terminator).
Bonus Features:
Region Free UHD/Blu-ray Set

4k UHD presented in High-Dynamic-Range

Newly scanned & restored in 4k from its 35mm interpositive

Commentary track with director Tony Randel and actor Clint Howard, moderated by Nathaniel Thompson

Commentary track with special effects supervisor Doug Beswick and stop-motion animator Yancy Calzada, moderated by filmmaker Joe Begos

"UNDER THE SKIN: THE MAKING OF TICKS" - an extended three part making-of documentary with: director Tony Randel, actress Rosalind Allen, special effects supervisor Doug Beswick, actress Ami Dolenz, writer Brent Friedman, editor Leslie Rosenthal, composer Christopher Stone and executive producer Brian Yuzna

Reversible cover artwork

English SDH subtitles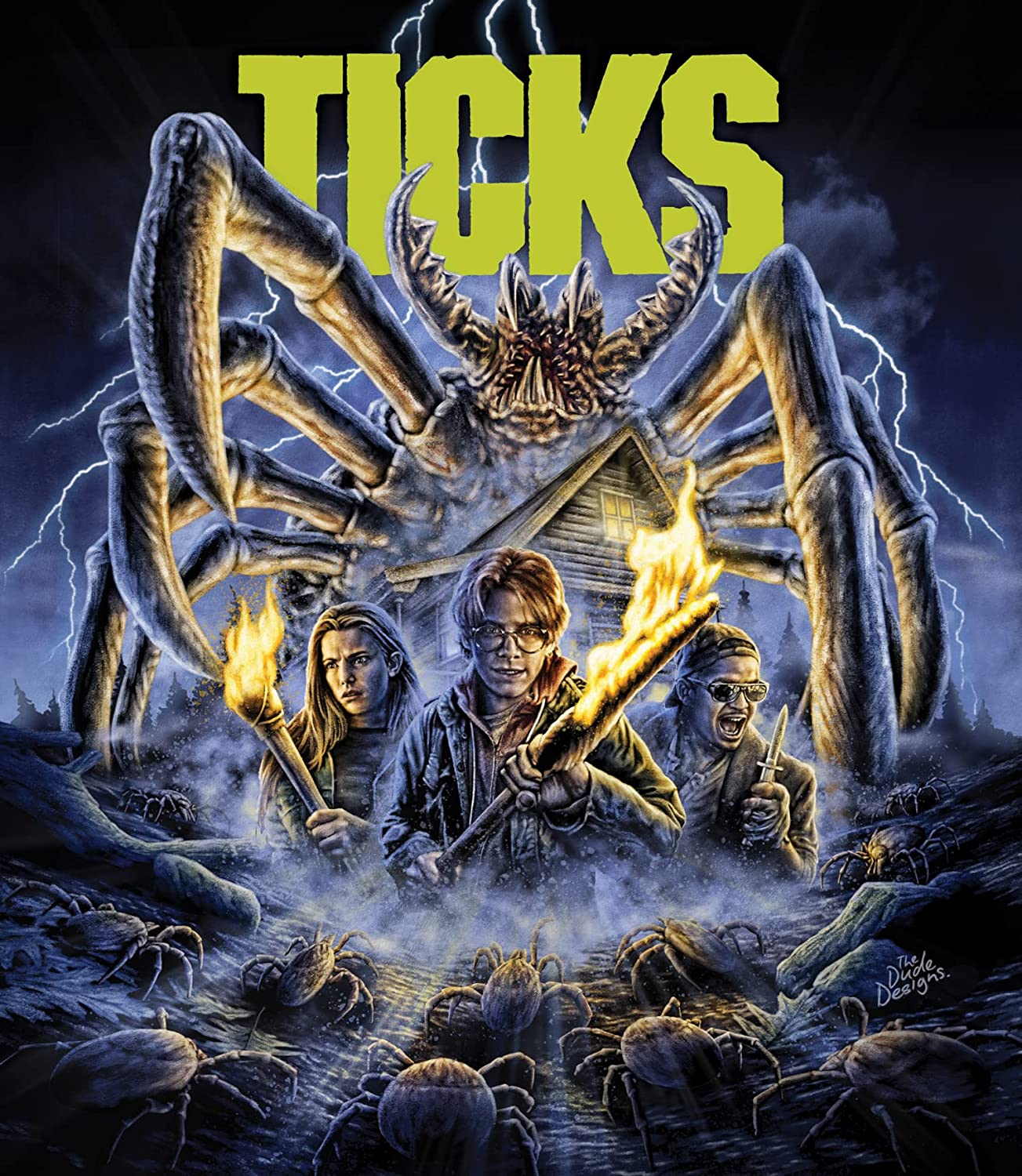 ALSO AVAILABLE THIS WEEK:
The Last Matinee (Dark Star Pictures, Blu-ray) 
Summer of 84 4K (Gunpowder & Sky, 4K Ultra HD/Blu-ray)
Wild Indian (Vertical Entertainment, DVD)