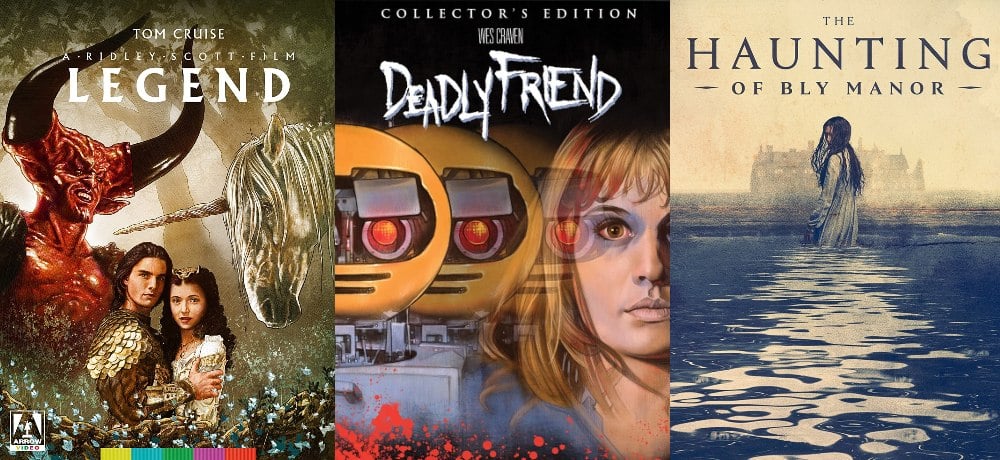 Hello, dear readers! We have a new batch of horror and sci-fi home entertainment releases on tap for you, and if you're looking to add some more content to your Halloween season watch lists, there are quite a few titles headed home this week that should help in that regard. One of Wes Craven's more underappreciated efforts—Deadly Friend—is getting the Collector's Edition treatment courtesy of the fine fiends from Scream Factory, and Arrow Video has put together a 2-Disc Limited Edition set for Ridley Scott's Legend. 
If you are experiencing a shortage of Jason Voorhees in your home media collections, Paramount has assembled a brand-new Steelbook edition of their 8-movie Friday the 13th set. Rob Reiner's Misery is getting the 4K treatment on Tuesday, and if you're looking to catch up on some recent genre titles, Ben Wheatley's In the Earth, Mike Flanagan's The Haunting of Bly Manor, and The Green Knight from David Lowery are all being released this week as well.
Other Blu-ray and DVD releases for October 12th include 99.9, Train to Busan 2-Movie Collection, and the I Know What You Did Last Summer 3-Movie Collection. 
Deadly Friend: Collector's Edition (Scream Factory, Blu-ray)
A lonely teenage genius has two best friends: his remarkable robot and a beautiful girl next door. When tragedy strikes them both, he desperately tries to save them by pushing technology beyond its mortal limits into a terrifying new realm. Like a modern-day Dr. Frankenstein, Paul discovers too late that he has created a rampaging monster.
Bonus Features:
    NEW 2K scan of the interpositive

    NEW Hey Sam, Nice Shot – an interview with actress Kristy Swanson

    NEW Written in Blood – an interview with screenwriter Bruce Joel Rubin

    NEW Robots, Ramsey and Revenge – an interview with special makeup effects artist Lance Anderson

    NEW Samantha's Symphony – an interview with composer Charles Bernstein

    Theatrical Trailer (in English, Spanish and German)

    TV Spots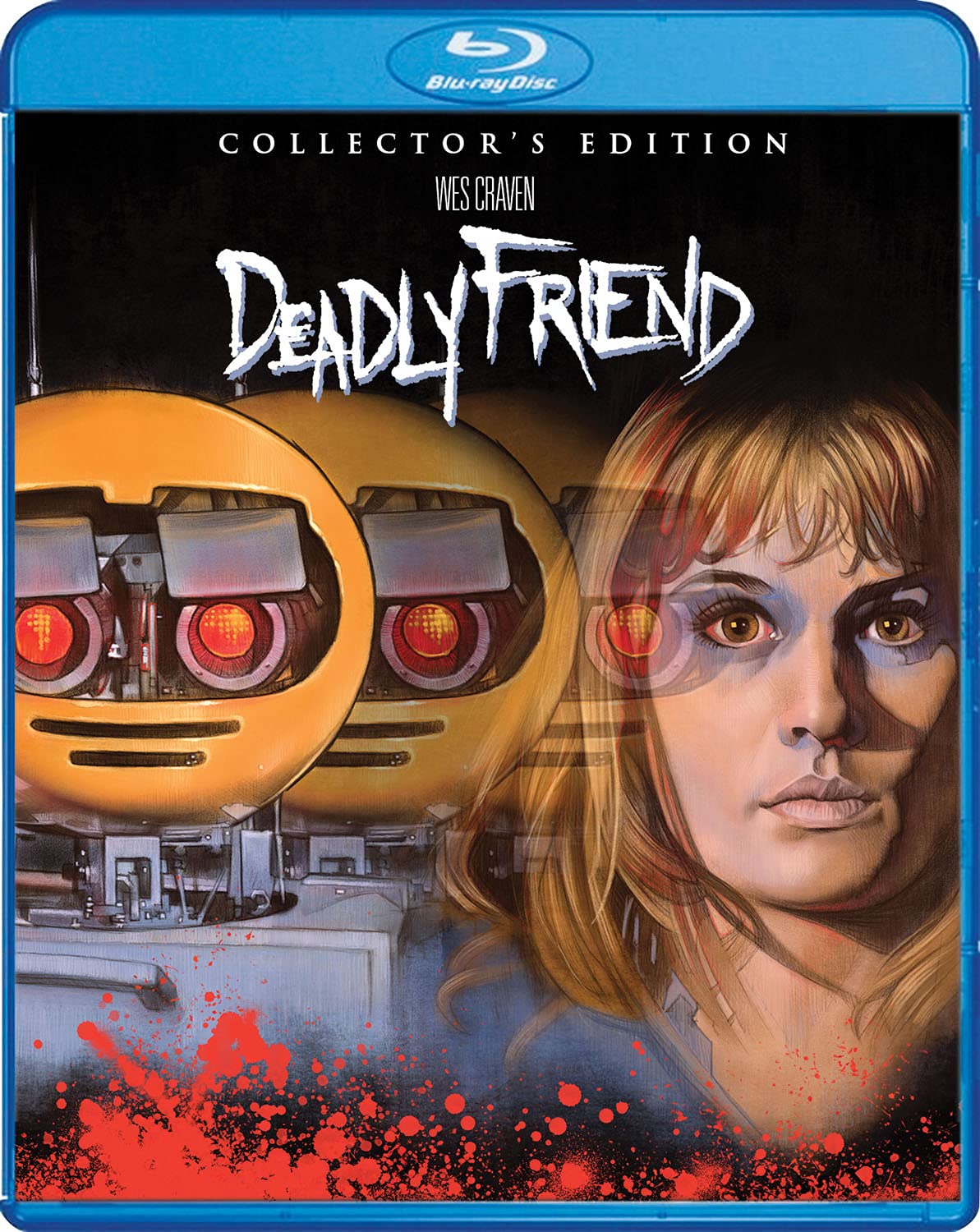 Friday the 13th: 8-Movie Collection Steelbook (Paramount Home Entertainment, Blu-ray/Digital)
Take a terrifying dip into the 8-Movie Paramount Pictures FRIDAY THE 13th collection, featuring every killer moment—starting in Camp Crystal Lake, and ending on the streets of Manhattan. The rampage begins with a group of counselors ignoring a wilderness camp's "death curse." Years ago, a young boy named Jason Voorhees drowned, and a series of vicious murders occurred thereafter. One by one they find out how unlucky Friday the 13th can be, as they are stalked by a violent killer. The bloodbath continues with each movie—one of the most celebrated horror franchises of all time. This collection contains newly remastered editions of the original theatrical cut of FRIDAY THE 13TH(1980), FRIDAY THE 13TH PART 2, FRIDAY THE 13TH PART 3, and FRIDAY THE 13TH: THE FINAL CHAPTER.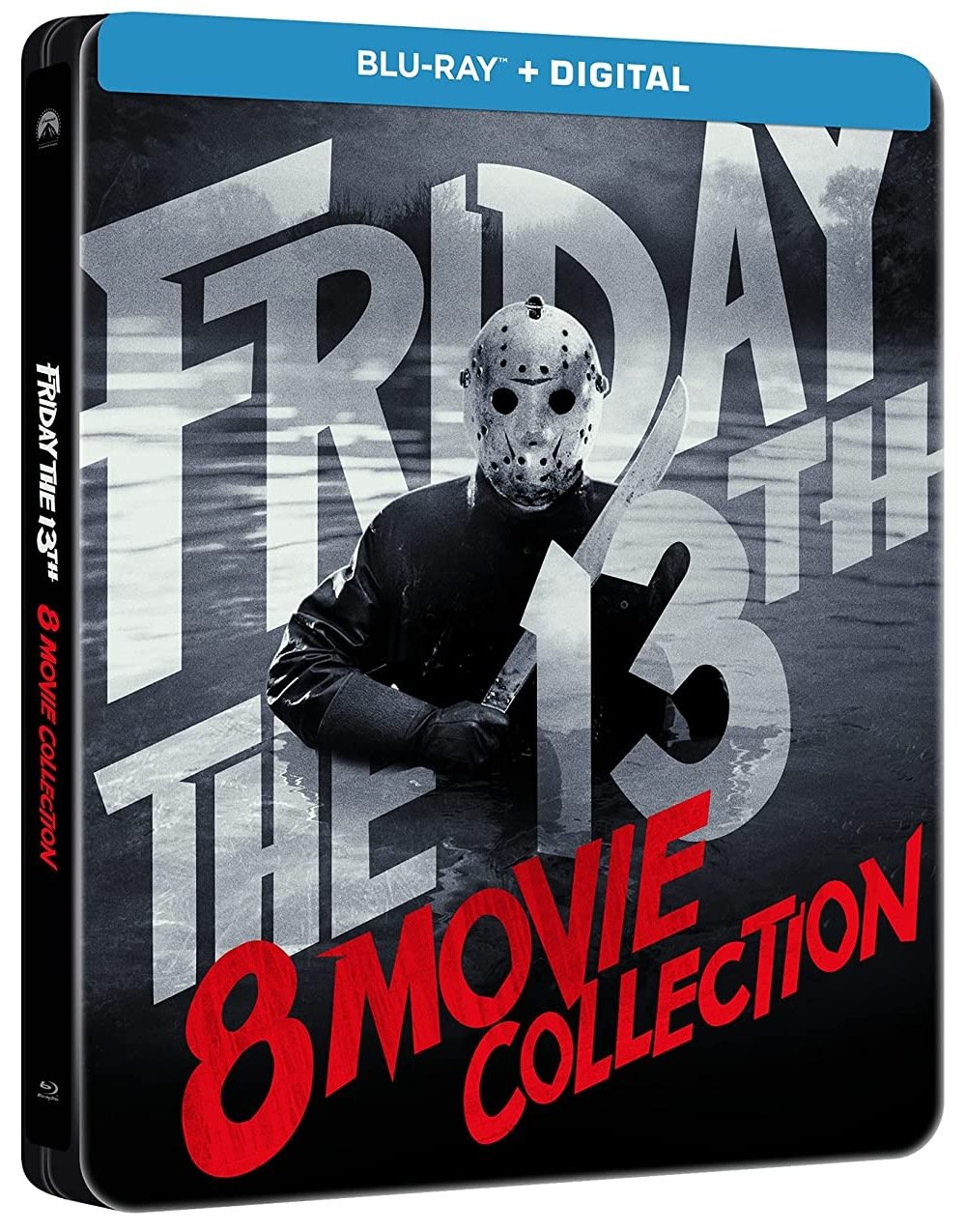 The Green Knight (Lionsgate, 4K Ultra HD/Blu-ray/Digital, Blu-ray/Digital & DVD)
An epic fantasy adventure based on the timeless Arthurian legend, THE GREEN KNIGHT tells the story of Sir Gawain (Dev Patel), King Arthur's reckless and headstrong nephew, who embarks on a daring quest to confront the eponymous Green Knight, a gigantic emerald-skinned stranger and tester of men. Gawain contends with ghosts, giants, thieves, and schemers in what becomes a deeper journey to define his character and prove his worth in the eyes of his family and kingdom by facing the ultimate challenger. From visionary filmmaker David Lowery comes a fresh and bold spin on a classic tale from the knights of the round table.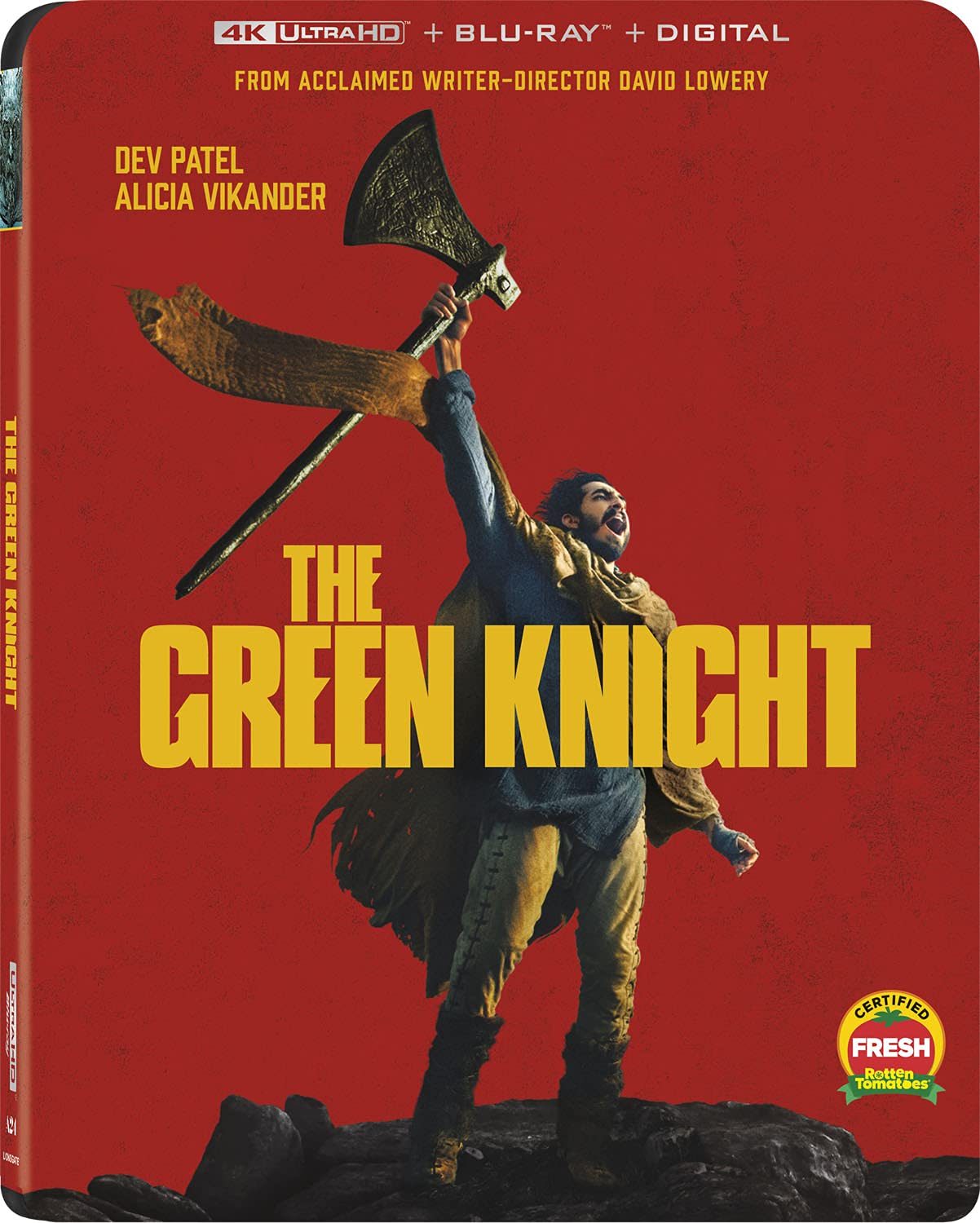 The Haunting of Bly Manor (Paramount Home Entertainment, Blu-ray & DVD)
From The Haunting of Hill House creator Mike Flanagan and producer Trevor Macy comes THE HAUNTING OF BLY MANOR, the next highly anticipated chapter of The Haunting anthology series, set in 1980s England. After an au pair's tragic death, Henry Wingrave (Henry Thomas) hires a young American nanny (Victoria Pedretti) to care for his orphaned niece and nephew (Amelie Bea Smith, Benjamin Evan Ainsworth) who reside at Bly Manor with the estate's chef Owen (Rahul Kohli), groundskeeper Jamie (Amelia Eve) and housekeeper, Mrs. Grose (T'Nia Miller). But all is not as it seems at the manor, and centuries of dark secrets of love and loss are waiting to be unearthed in this chilling gothic romance. At Bly Manor, dead doesn't mean gone.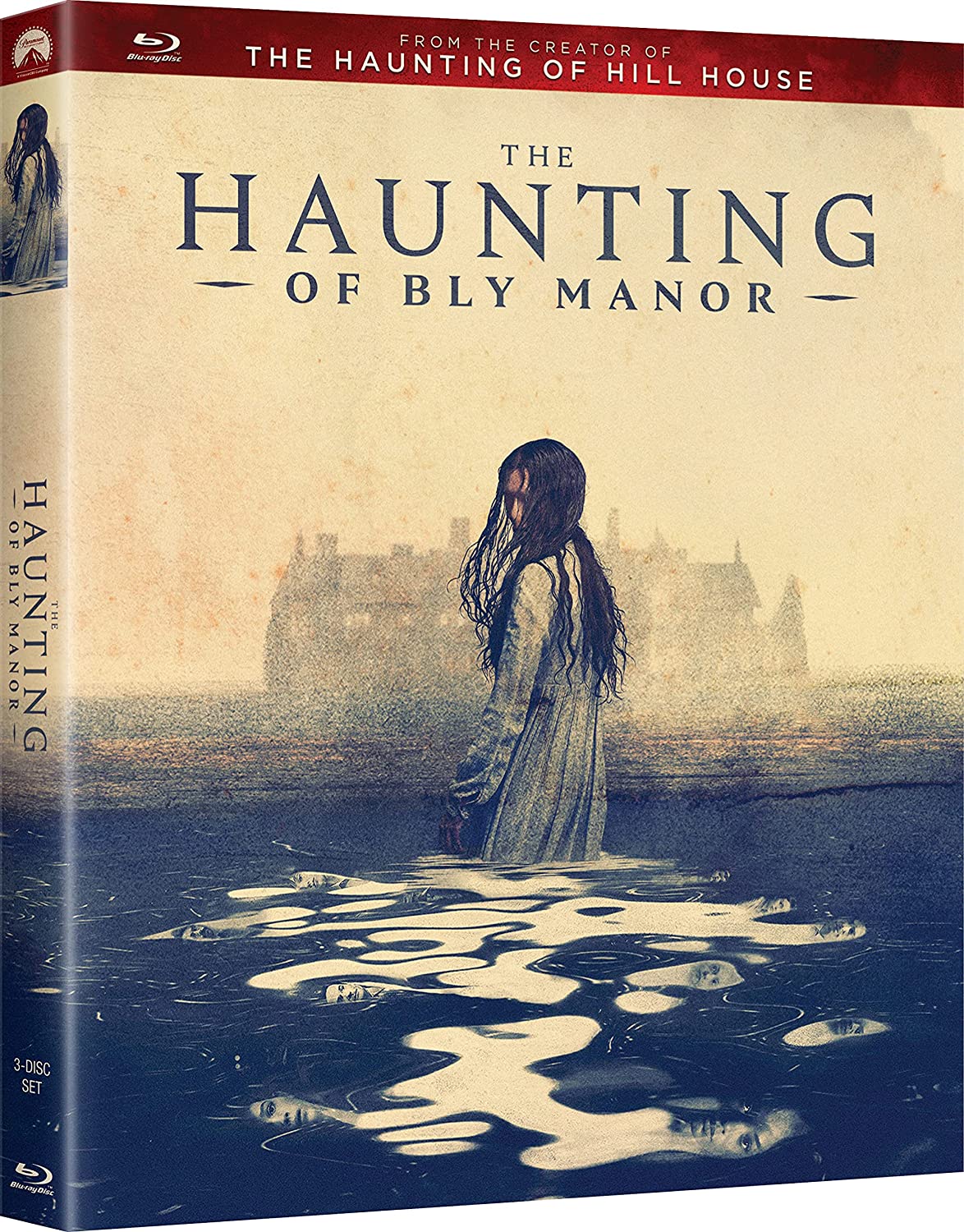 In the Earth (Neon, DVD)
As the world searches for a cure to a disastrous virus, a scientist and park scout's journey into the forest becomes a terrifying voyage through the heart of darkness, the forest coming to life around them.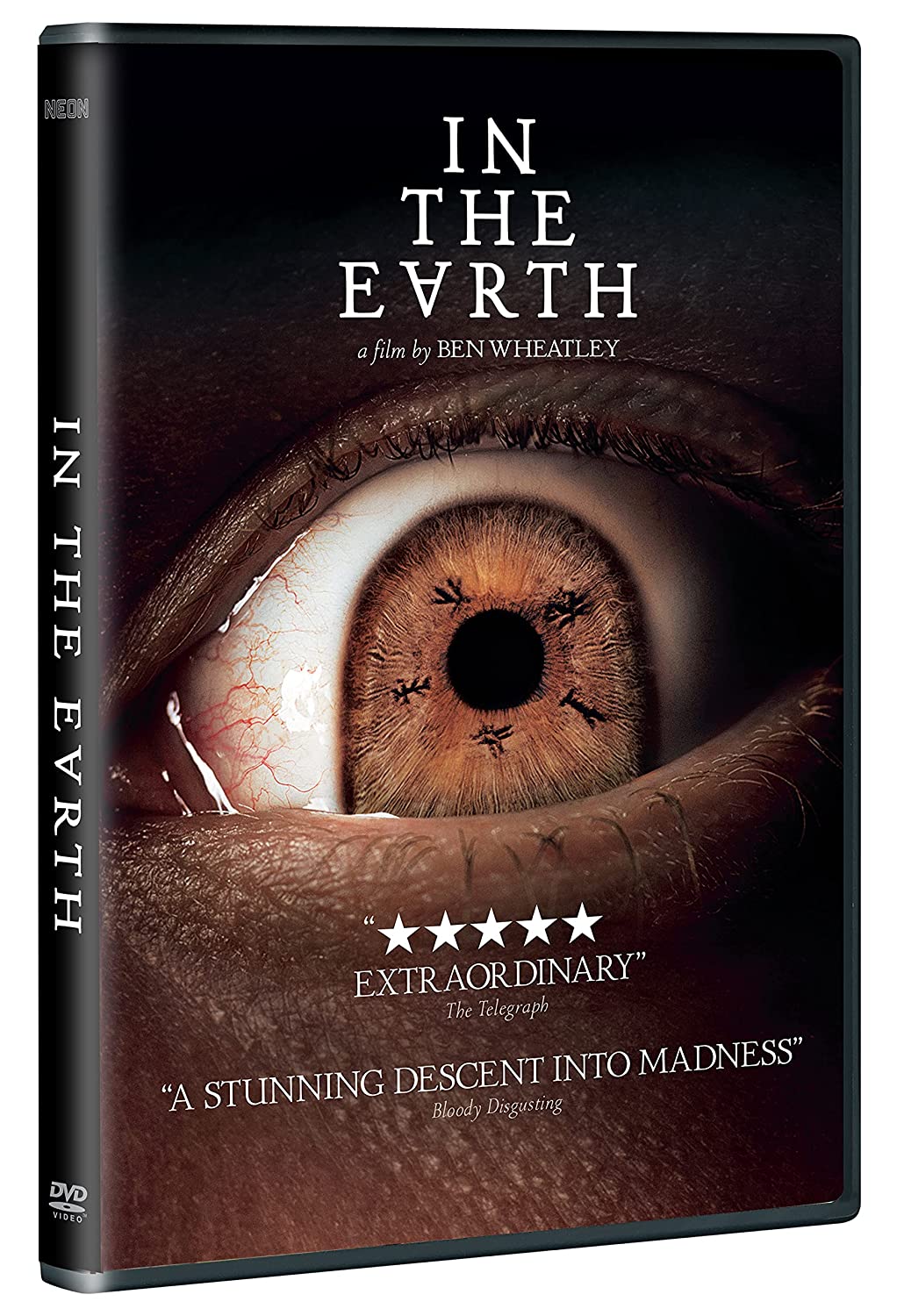 Legend: 2-Disc Limited Edition (Arrow Video, Blu-ray)
After changing the face of science fiction cinema forever with Alien and Blade Runner, director Ridley Scott turned his visionary eye to the fantasy genre, teaming with writer William Hjortsberg (Angel Heart) to create a breathtaking cinematic fairytale with one of the screen's most astonishingly rendered depictions of Evil. In an idyllic, sun-dappled forest, the pure-hearted Jack (Tom Cruise) takes his true love Princess Lili (Mia Sara) to see a pair of unicorns frolicking at the forest's edge. Little do they know, however, that the Lord of Darkness (Tim Curry, in a remarkable make-up designed by The Thing's Rob Bottin) has dispatched his minions to capture the unicorns and sever their horns so that he may plunge the world into everlasting night. After Lili and the unicorns are taken prisoner, Jack must team with a group of forest creatures and descend into Darkness' subterranean lair to face off against the devilish creature before it is too late. 
Despite a troubled production in which the elaborate full-size forest set was accidentally incinerated and a lengthy post-production that resulted in multiple versions of the film (with competing music scores by Jerry Goldsmith and Tangerine Dream), Legend has since been restored to Scott's original cut and embraced by generations of film fans eager to see a master director's unique vision of a world beyond our imagination.
Special Features:
DISC ONE: US THEATRICAL CUT
New 2K restoration of the US Theatrical Cut from original materials including a 4K scan of the original negative
New commentary by Paul M. Sammon author of Ridley Scott: The Making of His Movies
2002 Reconstructed isolated score by Tangerine Dream
Isolated music and effects track
A Fairytale in Pinewood, new featurette interviewing grip David Cadwalladr, costume designer Charles Knode, co-star Annabelle Lanyon, camera operator Peter MacDonald, set decorator Ann Mollo and draftsman John Ralph
Incarnations of a Legend, comparison featurette written and narrated by critic Travis Crawford
The Directors: Ridley Scott, 2003 documentary where the director discusses his career, including Legend
"Is Your Love Strong Enough?" music video by Bryan Ferry
DISC TWO: DIRECTOR'S CUT
Commentary by Ridley Scott
Creating A Myth: Memories of Legend, a 2002 documentary with interviews with Ridley Scott, William Hjortsberg, Mia Sara, Tim Curry, Rob Bottin and others
Original promotional featurette
Alternate 'Four Goblins' opening and 'The Fairie Dance' deleted scene
Storyboard galleries for three deleted scenes
Two drafts of William Hjortsberg's screenplay
Alternate footage from the overseas release plus textless footage
ADDITIONAL SPECS:
Illustrated perfect-bound book with new writing by Nicholas Clement and Kat Ellinger and archive materials including production notes and a 2002 interview with Charles de Lauzirika about the restoration of the Director's Cut
Large double-sided poster with newly commissioned artwork by Neil Davies and original theatrical artwork by John Alvin
Glossy full-color portraits of the cast photographed by Annie Leibovitz
Six double-sided postcard-sized lobby card reproductions
Reversible sleeve featuring newly commissioned artwork by Neil Davies and original theatrical artwork by John Alvin
Optional English subtitles for the deaf and hard of hearing on both cuts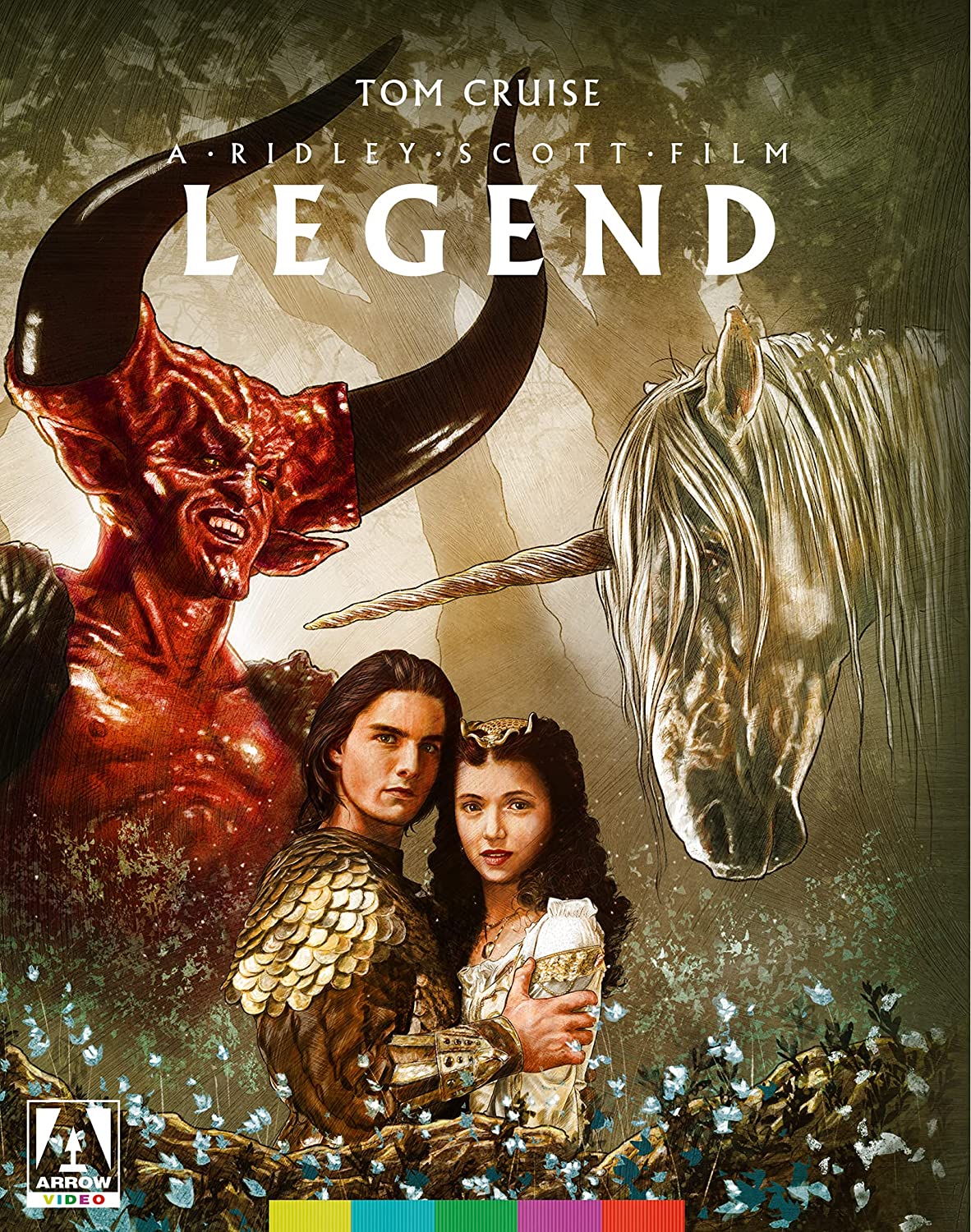 Misery 4K (Kino Lorber, 4K Ultra HD/Blu Combo)
From the mind of Stephen King, the master of horror behind Carrie, The Shining, The Stand and It, comes the terrifying psychological thriller that won the Academy Award for its iconic, bone-shattering performance by Kathy Bates (Dolores Claiborne). After his car crashes in the mountains during a blinding snowstorm, famous novelist Paul Sheldon (James Caan, Thief) is "rescued" from a car crash by Annie Wilkes (Bates), a fan obsessed with the main character in his series of novels. But when Wilkes reads his latest book—and learns he has killed her favorite character—she teaches Sheldon the real meaning of Misery. Injured and isolated far from help, Sheldon engages in a desperate battle of wits with Wilkes as she becomes ever more deranged and violent. Director Rob Reiner (The Princess Bride, A Few Good Men) and screenwriter William Goldman (Marathon Man, All the President's Men) deliver a white-knuckle suspense tale that features Frances Sternhagen (The Mist), Richard Farnsworth (The Grey Fox) and the great Lauren Bacall (The Big Sleep).
Special Features:
4KUHD DISC 1: HDR Dolby Vision

Audio Commentary by Director Rob Reiner

Audio Commentary by Screenwriter William Goldman

5.1 Surround & 2.0 Lossless Stereo

Optional English Subtitles

UHD 100 Triple Layer Disc
BLU-RAY DISC 2:
Audio Commentary by Director Rob Reiner

Audio Commentary by Screenwriter William Goldman

Misery Loves Company: Featurette (29:52)

Marc Shaiman's Musical Misery Tour: Featurette (14:28)

Diagnosing Annie Wilkes: Featurette (8:47)

Advice for the Stalked: Featurette (4:58)

Profile of a Stalker: Featurette (6:17)

Celebrity Stalkers: Featurette (5:08)

Anti-Stalking Laws: Featurette (2:23)

Season's Greetings Trailer (2:25)

Theatrical Trailer (2:20)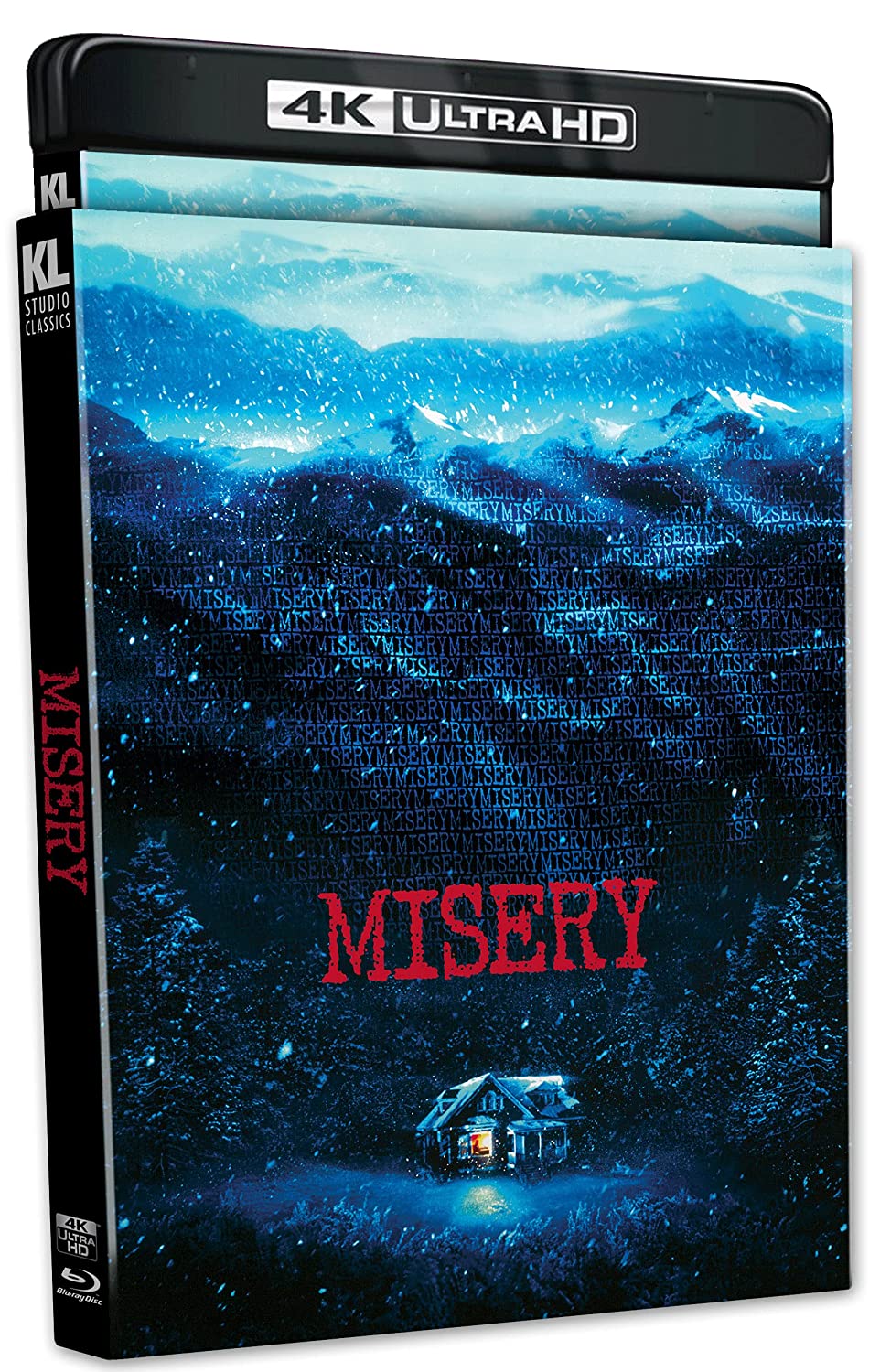 ALSO AVAILABLE THIS WEEK:
99.9 (Cult Epics, Blu-ray/DVD Combo)
I Know What You Did Last Summer 3-Movie Collection (Sony Pictures Home Entertainment, DVD)
Train to Busan 2-Movie Collection (Well Go USA, DVD)