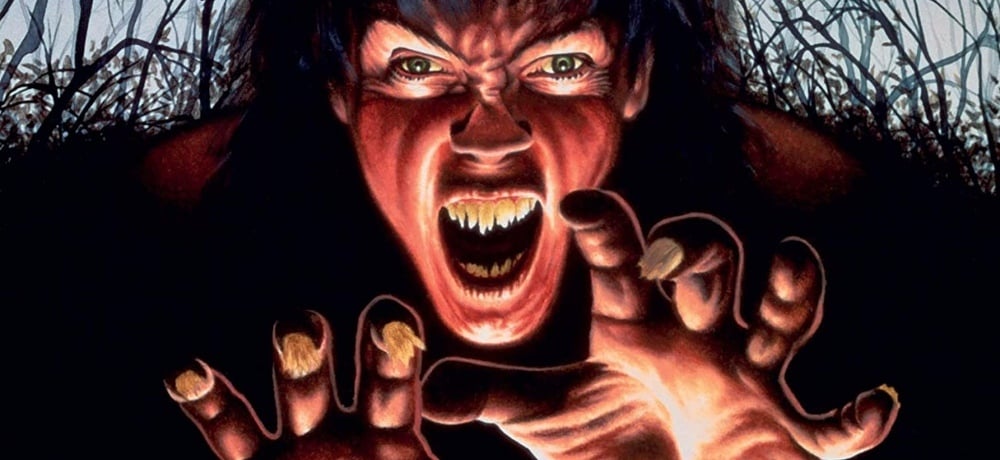 With Halloween approaching quickly, we have one final round of home media releases headed our way this week in case you're looking to pick up some last-minute films to check out this spooky season. Blue Underground is releasing Daughters of Darkness in 4K this Tuesday, and Severin Films is keeping busy with an array of titles, including The Black Cat, Patrick Still Lives, and Shock Treatment.
Vinegar Syndrome also has quite the lineup of films coming home this week, including Grave Robbers, Memorial Valley Massacre, Zombie 5: Killing Birds, and several Amityville sequels. Arrow Video is also showing some love to both Cold Light of Day and The Last Starfighter, and if you're a big fan of The Monster Squad, you'll definitely want to check out the Wolfman's Got Nards documentary.
Other releases for October 27th include Scary Tales, Spine Chiller, Weedjies: Halloweed Night, Attack of the Unknown, Teacher Shortage, and Death Stop Holocaust.
The Black Cat (Severin Films, Blu-ray & DVD)
From Luigi Cozzi, the writer/director of STARCRASH, CONTAMINATION and PAGANINI HORROR, comes the over-the-top meta-shocker about a production company filming a new sequel to one of '70s Italian horror's best-known classics and the resurrected supernatural demon that may destroy them all. Caroline Munro (MANIAC), Brett Halsey (THE DEVIL'S HONEY), Florence Guérin (BLACK VENUS) and Urbano Barberini (OPERA) star in this long-unseen fan favorite, originally released in Italy as DEMONS 6. Transferred in 2k from pristine vault elements for the first time ever.

Special Features:

Cat On The Brain - Interview with Director / Co-Writer Luigi Cozzi and Actress Caroline Munro
Trailer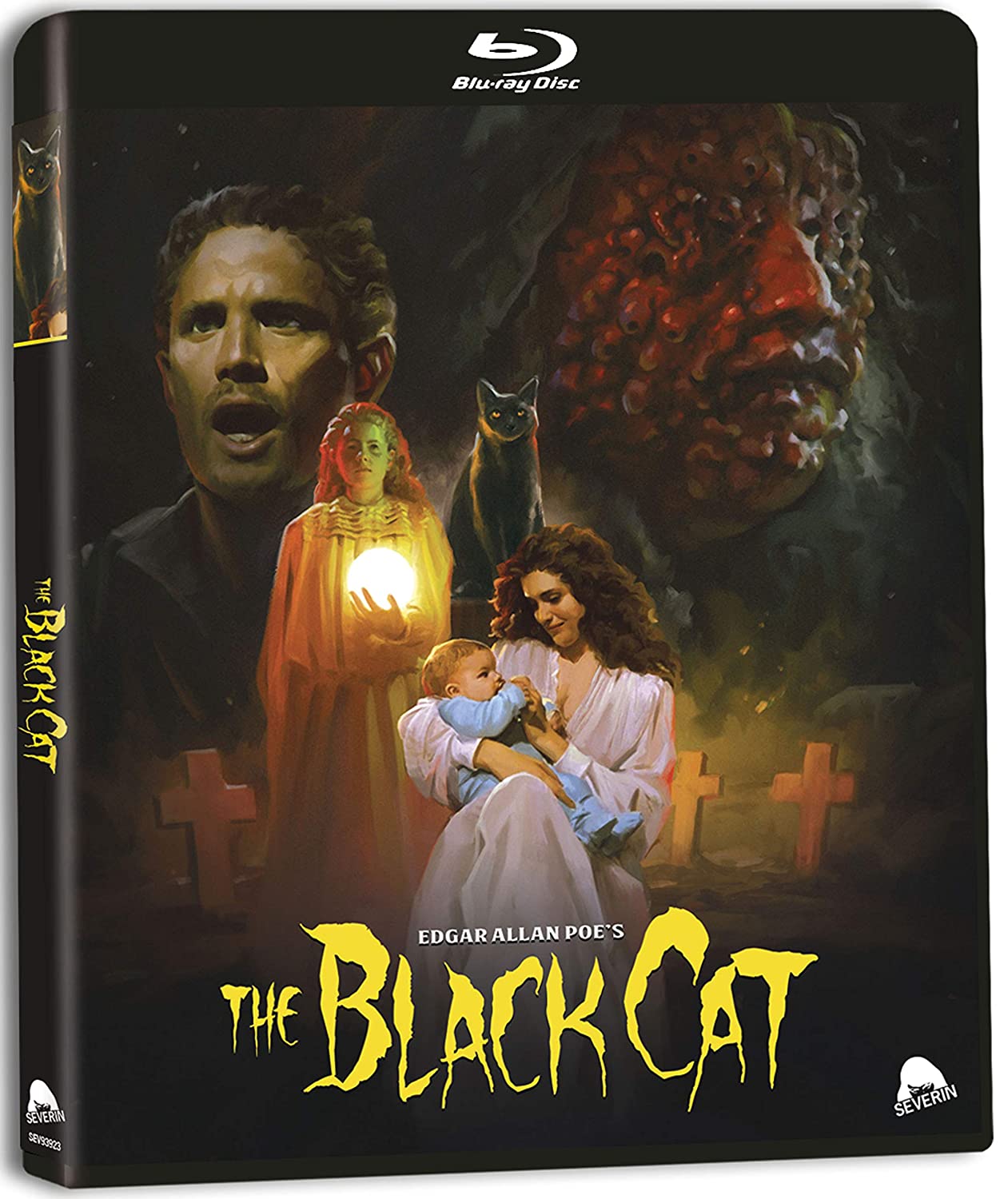 Cold Light of Day: Limited Edition (Arrow Video, Blu-ray)
February, 1983. Detectives are called to a residential address in the London suburbs following reports that the drains have been clogged by human remains. One of the property's residents, Dennis Nilsen a mild-mannered and unassuming civil servant is brought in for questioning, leading to the discovery of one of the most shocking and disturbing cases of serial murder ever to rock Britain.
Offering a grim and gritty retelling of the story of Des Nilsen, often dubbed the British Jeffery Dahmer , 1989 s Cold Light of Day stars Bob Flag (the face of Big Brother in Michael Radford's 1984) as Nilsen-cipher Jorden March, delivering one of the most chilling and credible portrayals of a serial killer ever committed to screen.
From writer-director Fhiona-Louise, Cold Light of Day which picked up the UCCA Venticittà Award at the 1990 Venice International Film Festival is a hugely underseen and underrated British effort that can stand proudly alongside the likes of Henry: Portrait of a Serial Killer as one of the most unflinching true-crime films of all time.
LIMITED EDITION CONTENTS:
Limited Edition of 2000 units
Brand new 2K restoration from the original 16mm camera negative approved by director Fhiona-Louise
Original uncompressed mono audio
Optional English subtitles for the deaf and hard of hearing
Brand new audio commentary with writer/director Fhiona-Louise
Brand new audio commentary with film historians/writers Dean Brandum and Andrew Nette
Newly-filmed interview with actor Martin Byrne-Quinn
· Newly-filmed interview with actor Steve Munroe
Original Cold Light of Daypromo film made to raise financing for the feature
Re-Release Trailer
Two short films starring Cold Light of Daydirector Fhiona-Louise and photographed by Star Wars DP David Tattershall, newly restored in HD: Metropolis Apocalypse (1988, 11 mins) and Sleepwalker (1993, 2 mins)
Reversible sleeve featuring original and newly-commissioned artwork by Gilles Vranckx
Limited Edition Die-cut O-card
Limited Edition collector's booklet featuring new writing on the film by Jo Botting and a look at how the press reported Dennis Nilsen's real-life crimes by Jeff Billington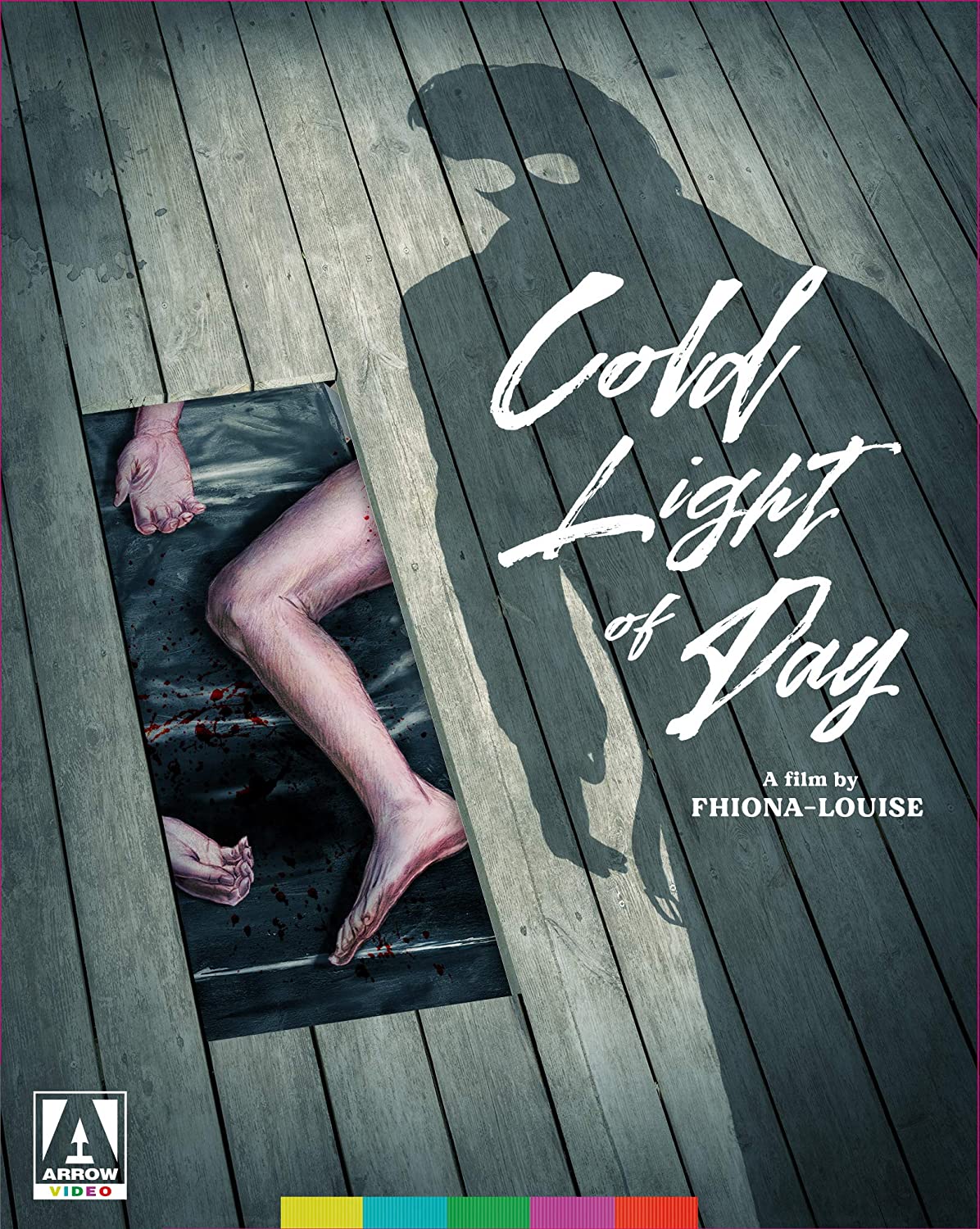 Daughters of Darkness 4K (Blue Underground, 4K Ultra HD/Blu/CD Combo)
International screen icon Delphine Seyrig (LAST YEAR AT MARIENBAD) stars as Elizabeth Bathory, an ageless Countess with a beautiful young companion (Goth goddess Andrea Rau) and a legendary legacy of perversion. But when the two women seduce a troubled newlywed couple (Canadian beauty Danielle Ouimet and John Karlen of DARK SHADOWS and CAGNEY & LACEY), they unleash a frenzy of sudden violence and depraved desire that shocked both art house audiences and grindhouse crowds worldwide.
Co-written and directed by Harry Kümel, DAUGHTERS OF DARKNESS remains one of the most exquisitely mesmerizing adult horror films ever made. Blue Underground is now proud to present the uncensored Director s Cut of this classic psychosexual shocker in a gorgeous restoration, scanned in 4K 16-bit from its long-lost original 35mm camera negative, with Dolby Vision HDR and a new Dolby Atmos audio mix, packed with revealing Extras! 
SPECIAL FEATURES:
WORLD PREMIERE! New 4K Restoration from the long-lost original 35mm camera negative, supervised and approved by Director Harry Kümel
Ultra HD Blu-ray (2160p) and HD Blu-ray (1080p) Widescreen 1.66:1 Feature Presentation
Audio: English: Dolby Atmos; English: 5.1 DTS-HD; English: 1.0 DTS-HD; French: 1.0 DTS-HD
Subtitles: English SDH, French, Spanish, English for French Audio
Audio Commentary #1 with Co-Writer/Director Harry Kümel
Audio Commentary #2 with Star John Karlen and Journalist David Del Valle
NEW! Audio Commentary #3 with Kat Ellinger, Author of Devil's Advocates: Daughters of Darkness
Locations of Darkness - Interviews with Co-Writer/Director Harry Kümel and Co-Writer/Co-Producer Pierre Drouot
Playing the Victim - Interview with Star Danielle Ouimet
Daughter of Darkness - Interview with Star Andrea Rau
NEW! Theatrical Trailers
Radio Spots
NEW! Alternate U.S. Main Titles
NEW! Poster & Still Gallery
BONUS! DAUGHTERS OF DARKNESS Original Motion Picture Soundtrack by François de Roubaix
BONUS! Collectible Booklet with new essay by Michael Gingold
BONUS! 3D Lenticular Slipcover (First Pressing Only)
REGION FREE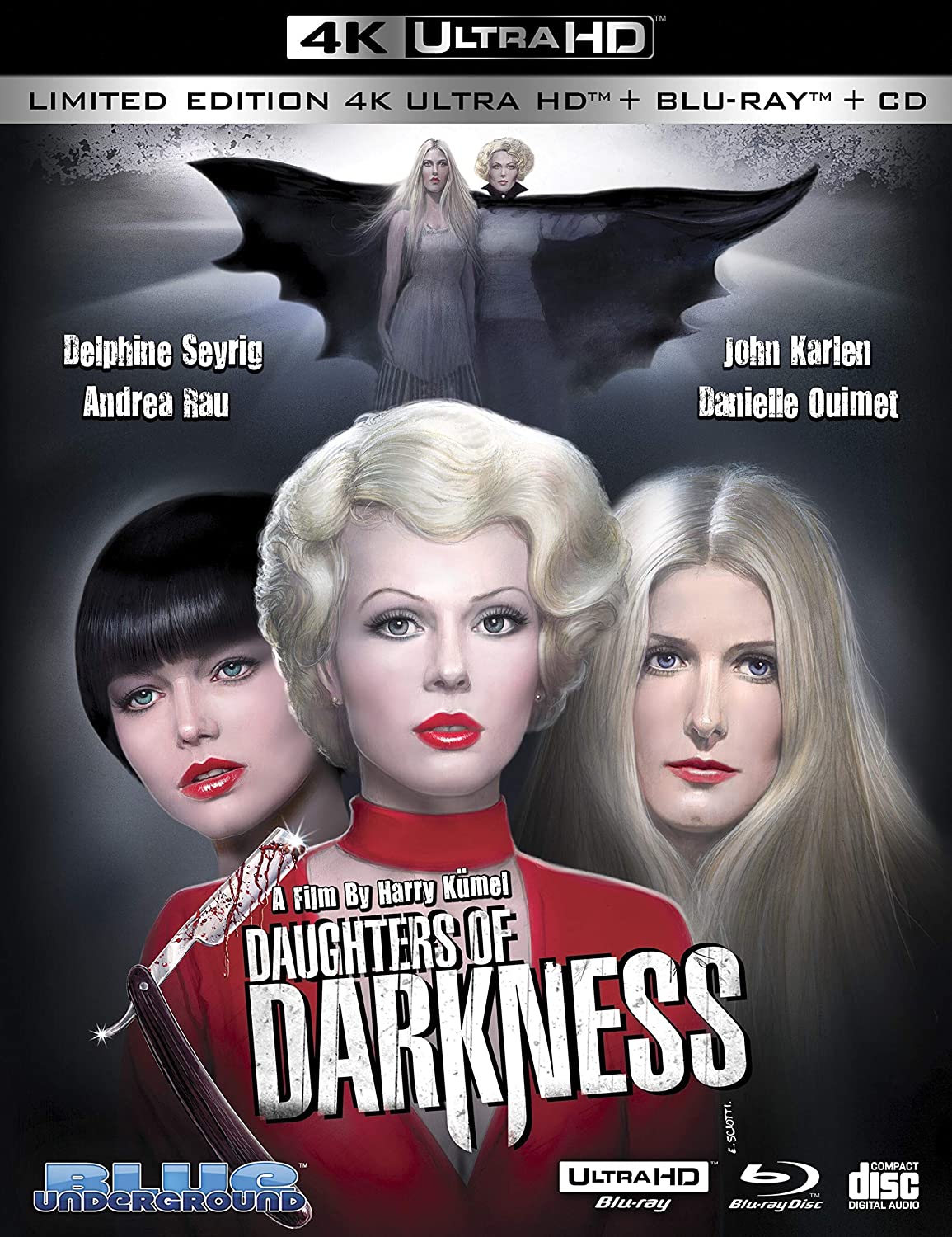 Grave Robbers (Vinegar Syndrome, Blu-ray)
In the early Spanish colonial age, the leader of a satanic sect was condemned to eternal damnation by a priest, and was left to rot with an axe forever embedded in his chest. Now, in modern day, a group of teenage, treasure seeking, grave robbers accidentally uncover his hidden tomb, dislodging the axe in the process. But what they don't realize is that they've unwittingly re-woken the diabolical killer, who promptly sets out to complete his unholy mission of spawning the son of Satan, while brutally butchering anyone who happens to get in the way...
Heavily inspired by late 80s slasher films, Rubén Galindo Jr's GRAVE ROBBERS is one of the best forgotten films to come from Mexico's oft overlooked 80s horror boom. With exceptional production value, gruesome death scenes, and a relentless killer akin to his many American counterparts, GRAVE ROBBERS feels right at home with any of the later entries in the Friday the 13th series. Vinegar Syndrome is proud to present this hidden gem of Mexican splatter on Blu-ray for the first time, newly scanned in 4K from its original 35mm camera negative.
Bonus Features:
1. Region Free Blu-ray
2. Newly scanned & restored in 4k from its 35mm original negative
3. "Unearthing the Past" - an interview with director Rubén Galindo Jr.
4. Commentary track with The Hysteria Continues!
5. Reversible cover artwork
6. Newly translated English subtitles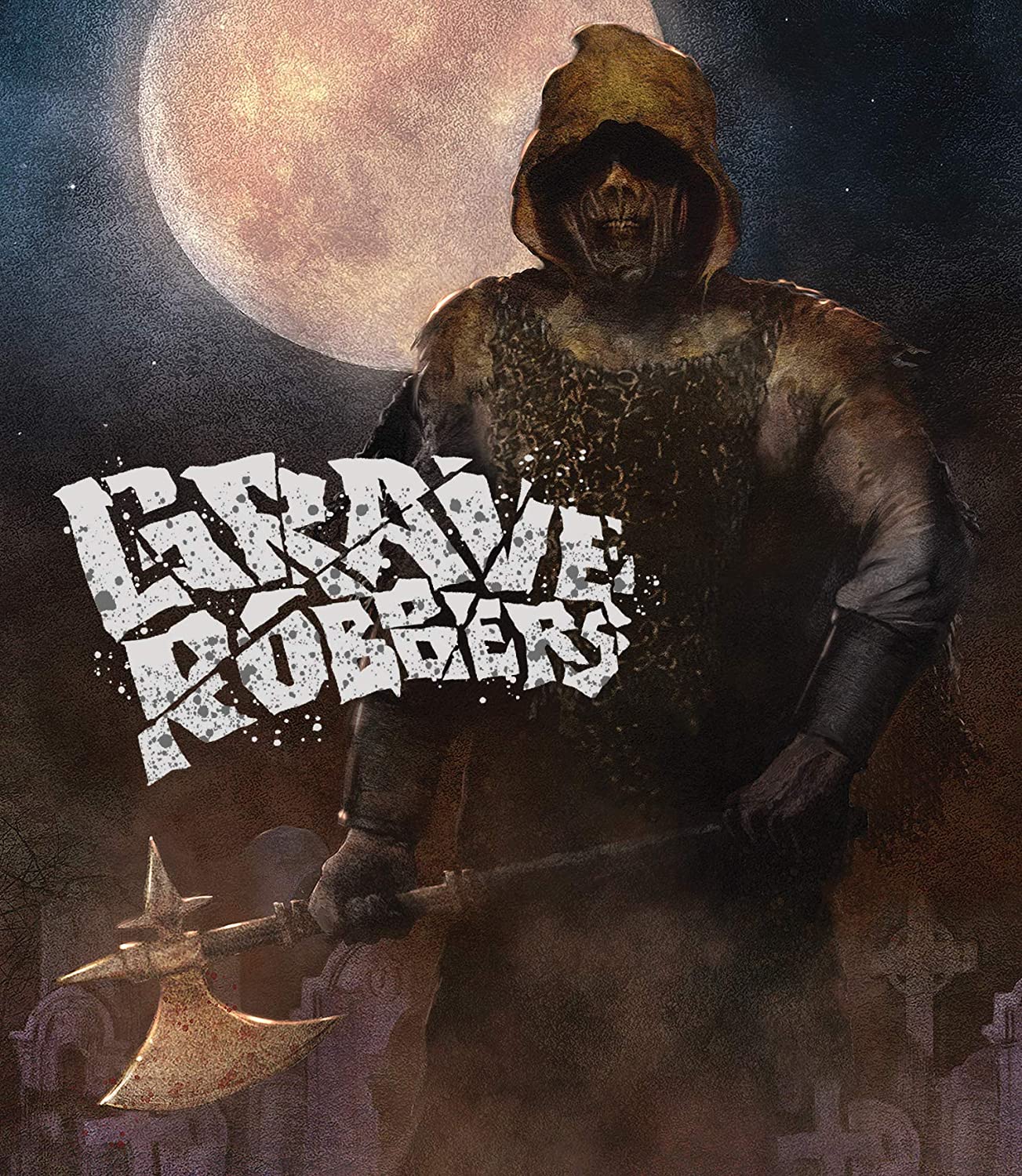 The Last Starfighter: Special Edition (Arrow Video, Blu-ray)
Greetings Starfighter! You have been recruited by Arrow Video to experience the 1984 sci-fi classic as you've never experienced it before! Directed by Nick Castle, the man behind the Michael Myers mask in the original Halloween, The Last Starfighter tells the story Alex Rogan (Lance Guest), an arcade game whizz-kid whose wildest dreams comes true when he finds himself enlisted to fight in an interstellar war.
SPECIAL EDITION CONTENTS:
Brand new restoration from a 4K scan of the original 35mm camera negative
High Definition Blu- ray (1080p) presentation
Uncompressed 2.0 stereo, 5.1 DTS-HD MA and 4.1 audio
Optional English subtitles for the deaf and hard of hearing
Brand new audio commentary with star Lance Guest and his son Jackson Guest
Brand new audio commentary with Mike White of The Projection Booth podcast
Archival audio commentary with director Nick Castle and production designer Ron Cobb
Maggie s Memories: Revisiting The Last Starfighter a new interview with actress Catherine Mary Stewart
Into the Starscape: Composing The Last Starfighter a new interview with composer Craig Safan
Incredible Odds: Writing The Last Starfighter a new interview with screenwriter Jonathan Betuel
Interstellar Hit-Beast: Creating the Special Effects a new interview with special effects supervisor Kevin Pike
Excalibur Test: Inside Digital Productions a new interview with sci-fi author Greg Bear on Digital Productions, the company responsible for the CGI in The Last Starfighter
Greetings Starfighter! Inside the Arcade Game an interview with arcade game collector Estil Vance on reconstructing the Starfighter game
Heroes of the Screen archival featurette
Crossing the Frontier: Making The Last Starfighter archival 4-part documentary
Image Galleries
Theatrical and Teaser Trailers
Reversible sleeve featuring original and newly commissioned artwork by Matt Ferguson
Memorial Valley Massacre (Vinegar Syndrome, Blu-ray)
Evil land developer, Allen Sangster, has just opened his latest tourist trap: the Memorial Valley Campground. As carloads of happy campers arrive for what they assume will be a weekend of fun in the great outdoors, a much more sinister presence is watching them from the nearby wilderness. When campers start turning up dead, their bodies brutally mangled, George, the head forest ranger, is tasked with finding the killer and putting an end to the bloodshed... but it seems he might know much more about the sinister killings than he's letting on. 
Shot under the title Memorial Day and released internationally as Valley of Death, MEMORIAL VALLEY MASSACRE is a cheerfully absurd direct-to-video slasher featuring imaginative deaths and a wild choice for a killer. Directed by Robert C. Hughes (Hunter's Blood) and starring John Kerry (Dolemite), William Smith (Red Dawn), and genre film icon, Cameron Mitchell (The Toolbox Murders), Vinegar Syndrome presents MEMORIAL VALLEY MASSACRE in its official disc debut, newly restored in 4K from its original camera negative.
Bonus Features:
1. Region A Blu-ray
2. Newly scanned & restored in 4k from its 35mm original negative
3. "Welcome to Memorial Valley" - an interview with director Robert C. Hughes
4. "Ranger Danger" - an interview with actor John Kerry
5. Promotional still gallery
6. Reversible cover artwork
7. SDH English subtitles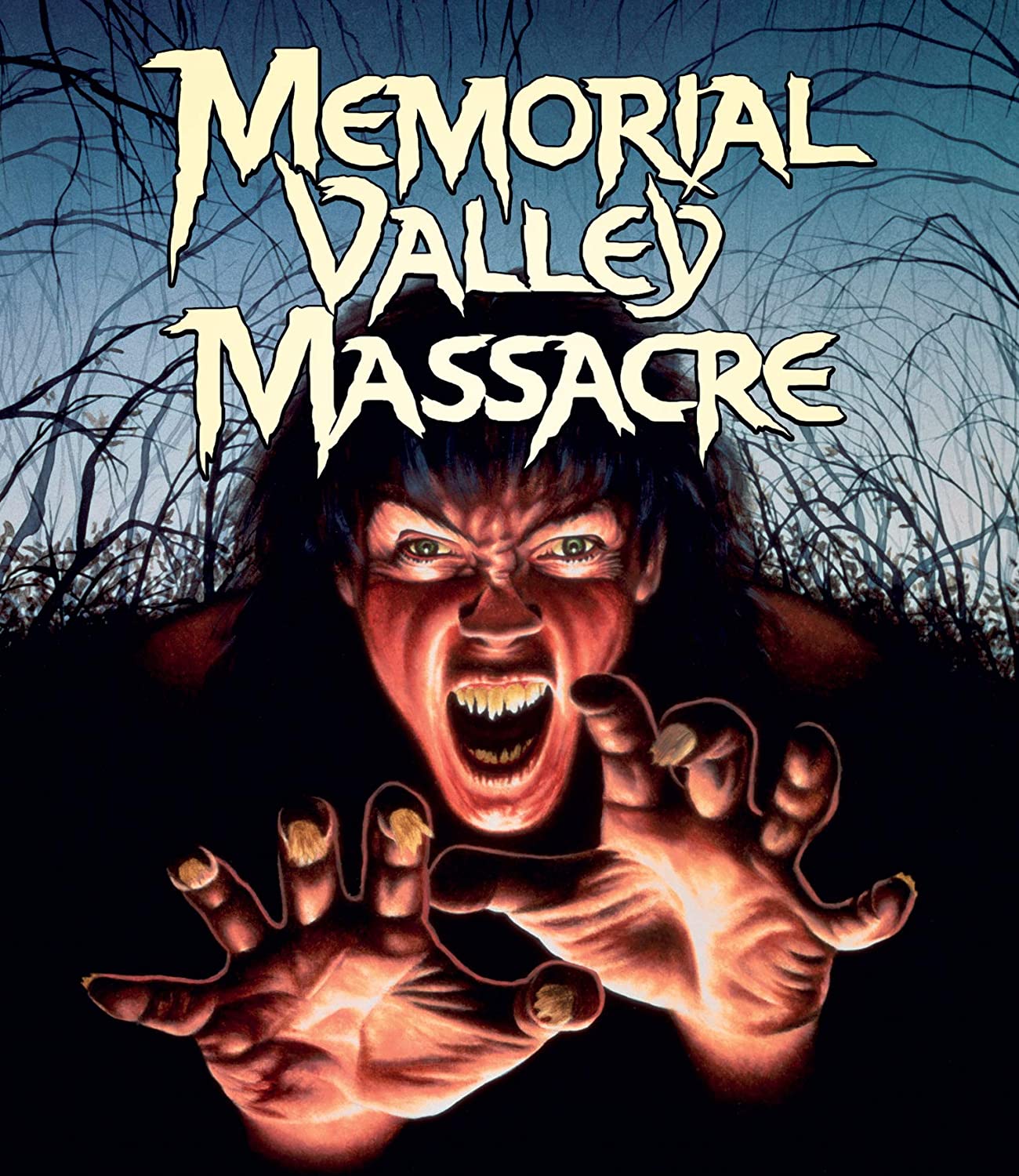 Patrick Still Lives (Severin Films, Blu-ray & DVD)
Shortly after the Ozploitation shocker PATRICK became a worldwide hit, producer Gabriele Crisanti (BURIAL GROUND), screenwriter Piero Regnoli (NIGHTMARE CITY) and director Mario Landi (GIALLO IN VENICE) went way beyond 'unofficial sequel' or 'unauthorized remake' to instead create this "mind-boggling example of Italian exploitation that has to be seen to be believed" (Moria).
When a young man becomes comatose after a freak accident, his father invites six strangers to a secluded villa for a weekend packed with relentless nudity, outrageous violence and perhaps the most depraved sex/gore death in all of Italian horror. Sacha Pitoëff (INFERNO), Gianni Dei (MANHATTAN GIGOLO) and Mariangela Giordano (MALABIMBA) star in "one of the most ultimate exploitation films ever made" (Monster Pictures), now scanned uncut from the original negative for the very first time in 40 years.
Special Features:
Reversible Blu-ray cover
C'est la Vie - Interview with Actor Gianni Dei
Trailer
Scary Tales (AGFA, Blu-ray)
SCARY TALES proves that the films of John Waters and Don Dohler aren't the only genre miracles from Baltimore. A shot-on-video horror anthology that plays out like a public access version of CREEPSHOW, this is what happens when Satanic necklaces, bloodthirsty slashers, and DUNGEONS & DRAGONS-styled live action role playing collide with cool dads, neon lightbulbs, and dungeon synthesizers. AGFA and Bleeding Skull! are thrilled to present this charming, gore-filled dreamscape that has been meticulously pieced together from its original S-VHS master tapes. 
Bonus Features:
1. Region Free Blu-ray
2. New transfer from the original S-VHS master tapes
3. Commentary track with director Doug Ulrich
4. 1987 demo version of SCARY TALES
5. Outtakes and vintage TV promo appearance
6. Early horror shorts by director Doug Ulrich
7. Bonus movie: DARKEST SOUL (1994), the follow-up to SCARY TALES
8. Reversible cover
9. English SDH subtitles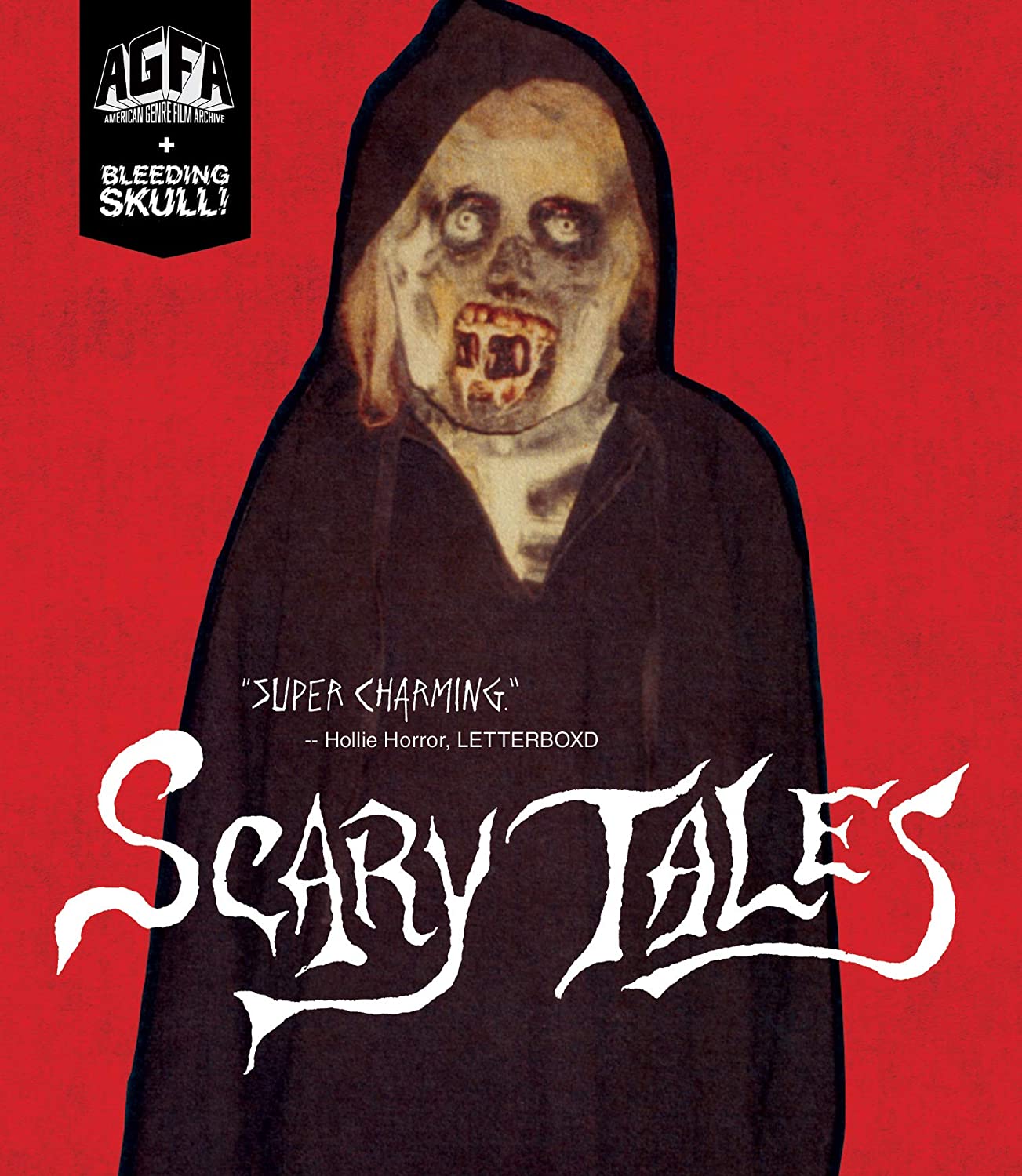 Wolfman's Got Nards (Gravitas Ventures, Blu-ray & DVD)
When it was released in 1987, The Monster Squad was deemed a failure by critics and was, according to the box office, a film no one cared about. But over the last three decades, word of mouth has turned this sleeping hit into a cultural phenomenon.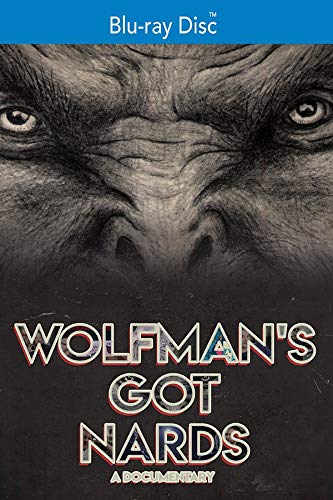 ALSO AVAILABLE THIS WEEK: 
Amityville: Dollhouse (Vinegar Syndrome, Blu-ray)
Amityville 4: The Evil Escapes (Vinegar Syndrome, Blu-ray)
Amityville: It's About Time (Vinegar Syndrome, Blu-ray) 
Amityville: A New Generation (Vinegar Syndrome, Blu-ray) 
Attack of the Unknown (Gravitas Ventures, Blu-ray & DVD) 
Death Stop Holocaust (Media Blasters, Blu-ray & DVD)
Halloween Party (Breaking Glass Pictures, DVD)
Shock Treatment: Limited Edition (Severin Films, Blu-ray & DVD) 
Spine Chiller (Scream Team Releasing, Blu-ray) 
Teacher Shortage (Bayview Films, Blu-ray)
Weedjies: Halloweed Night (Full Moon Pictures, Blu-ray & DVD) 
Zombie 5: Killing Birds (Vinegar Syndrome, Blu-ray)